Little People, Big World's Amy Roloff Blasted For Snapping At Jeremy and Zach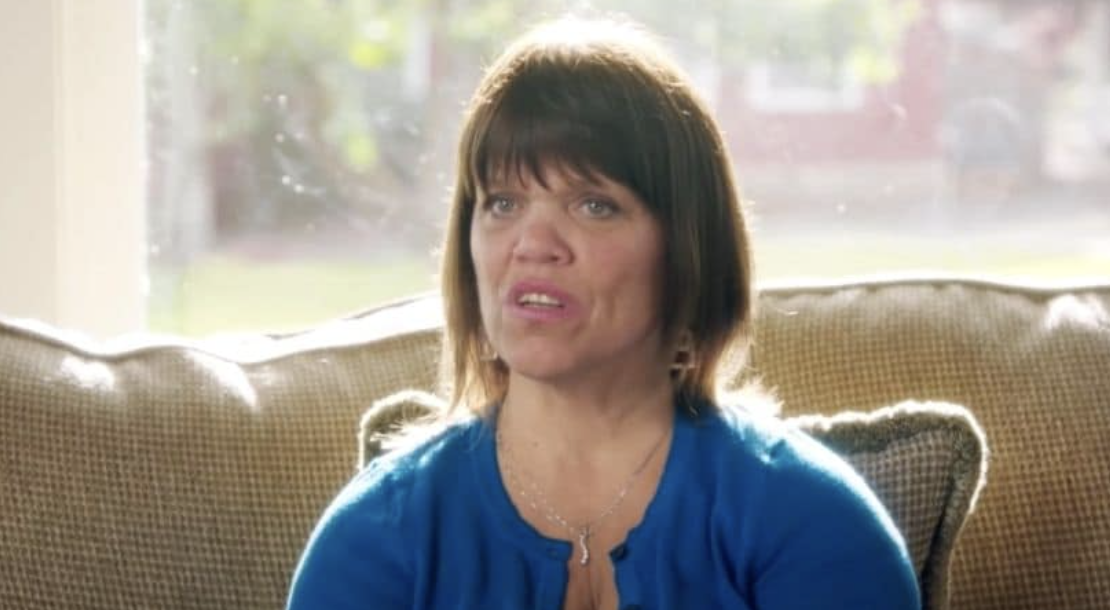 Little People, Big World's Amy Roloff Blasted For Snapping At Jeremy and Zach
Little People, Big World fans slammed Amy Roloff for snapping at her two sons, Jeremy and Zach, after they struggled to use a phonebook. 
Amy Roloff is visibly disappointed in her sons in a throwback scene of Little People, Big World that has been making its rounds online.
In the scene posted to Reddit, Amy asks twins Jeremy and Zach to help her look for a phone number in the phonebook. At the time, the two boys were in their teens and had difficulty finding the number of Northwest Airlines.
Amy, 60, took it upon herself to find the number, and after she did, her sons said, "cheater cheated." Amy defends herself, saying, "You guys don't know how to look in the darn telephone book!" Jeremy yells back, "No one's ever taught me!"
Amy fired back at her son, "It doesn't take.. it's not rocket science! You're sixteen years old! You go through different options! You look through the whole book!"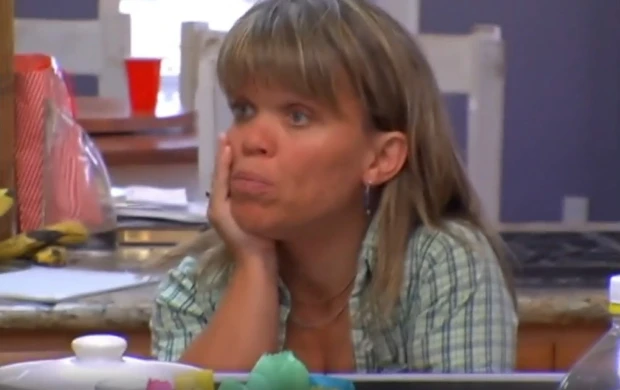 In the comment section of the Reddit post, fans didn't like how Amy spoke to her sons.
One person wrote, "Why is Amy being a d—k to them for not knowing how to use something they've never used before?… Teach them!"
Another fan slammed Amy, "Why are they so angry? They should be mad at themselves for not teaching their kids basic life skills. But when they're old and can't figure out the new technology and they call their kids for help I'm sure they will be nice about it and not yell at them."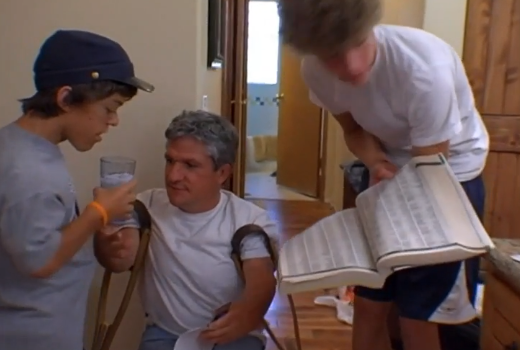 A third critic said, "The disgust in her voice is so damn harsh. Also they didn't teach how to use a phone book in school. It was Matt and Amy's job to teach them."
Other fans slammed Amy for coming after Jeremy and Zach while standing in her cluttered kitchen. 
"God I forgot how cluttered the OG Roloff family house was," one person wrote.
"Amy should clean that filthy kitchen period."
One comment went after Jeremy and Zach, "I can't believe those two are married now."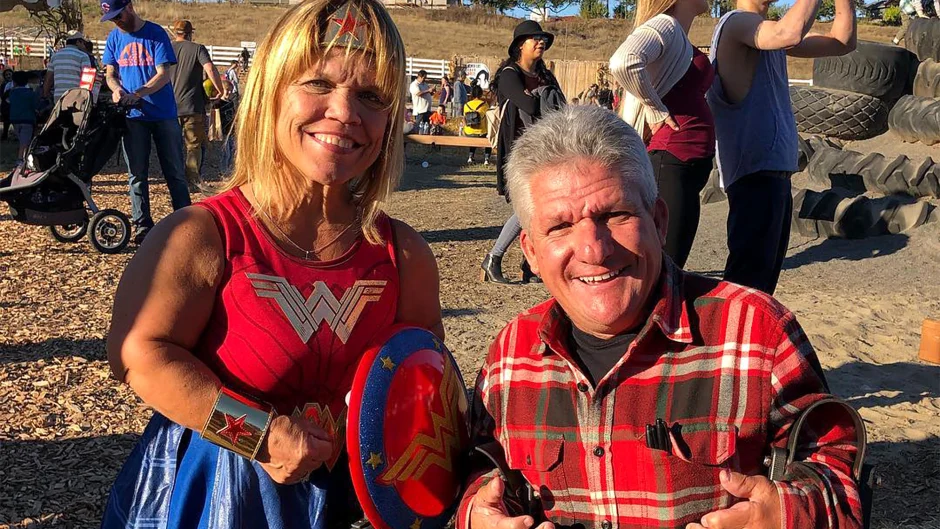 Since the 2006 clip, the Roloff family has changed completely. Matt and Amy got a divorce in 2016 and they have moved on with other partners. 
Matt is now dating his girlfriend, Caryn Chandler, while Amy married her husband, Chris Marek. Jeremy has since married Audrey, 31, and they share three children, Bode, 3, Ember, 5, and newborn Radley.
Zach is married to Tori, 31, and they also have three kids, Jackson, 5, Lilah, 3, and 8 month old, Josiah.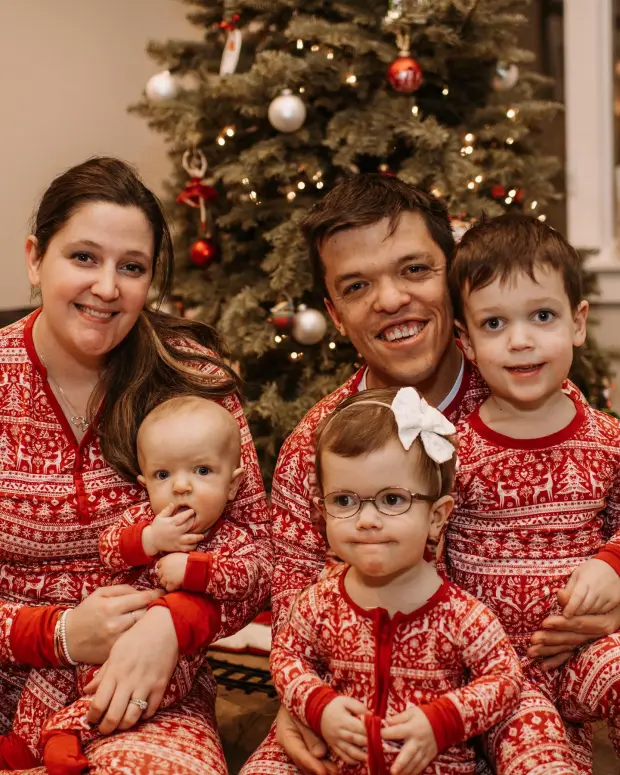 The family has also gone through major ups and downs after Matt decided to put part of the family land on sale. He didn't trust any of his sons to take over the farm and passed on their offers to buy the land. The feud over the farm has affected Matt's relationship with his sons, especially Zach. 
Zach and his wife Tori have even revealed that because of their strained relationship with Matt, they weren't going to let Caryn meet their newborn, Josiah. Tori disclosed in a confessional, "The farm is not a place of joy for me anymore."
Later, Zach revealed that "Everyone's met Josiah but we don't have plans for Caryn to meet Josiah." He continued, "Like, they still think they did nothing wrong."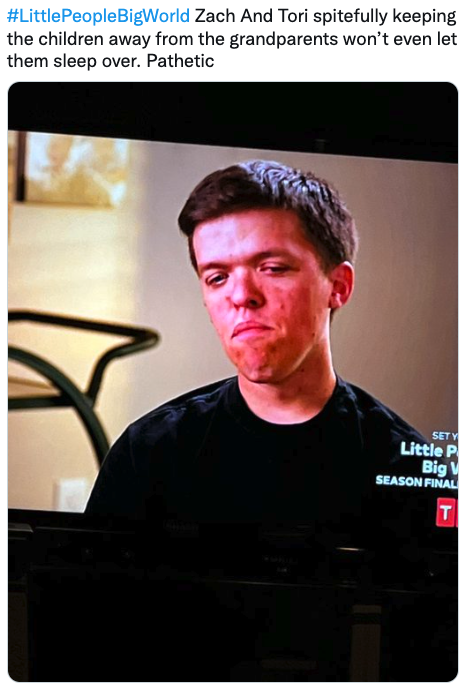 Little People, Big World fans have expressed their disappointment in the couple for how they have been treating Matt and his girlfriend.
One of the family's critics commented, "Zach And Tori spitefully keeping the children away from the grandparents won't even let them sleep over. Pathetic."
Stay Connected With All About The Tea: Twitter Ι Instagram Ι YouTube Ι Facebook Ι Send Us Tips