Whoopi Goldberg Mocks Joy Behar on 'The View'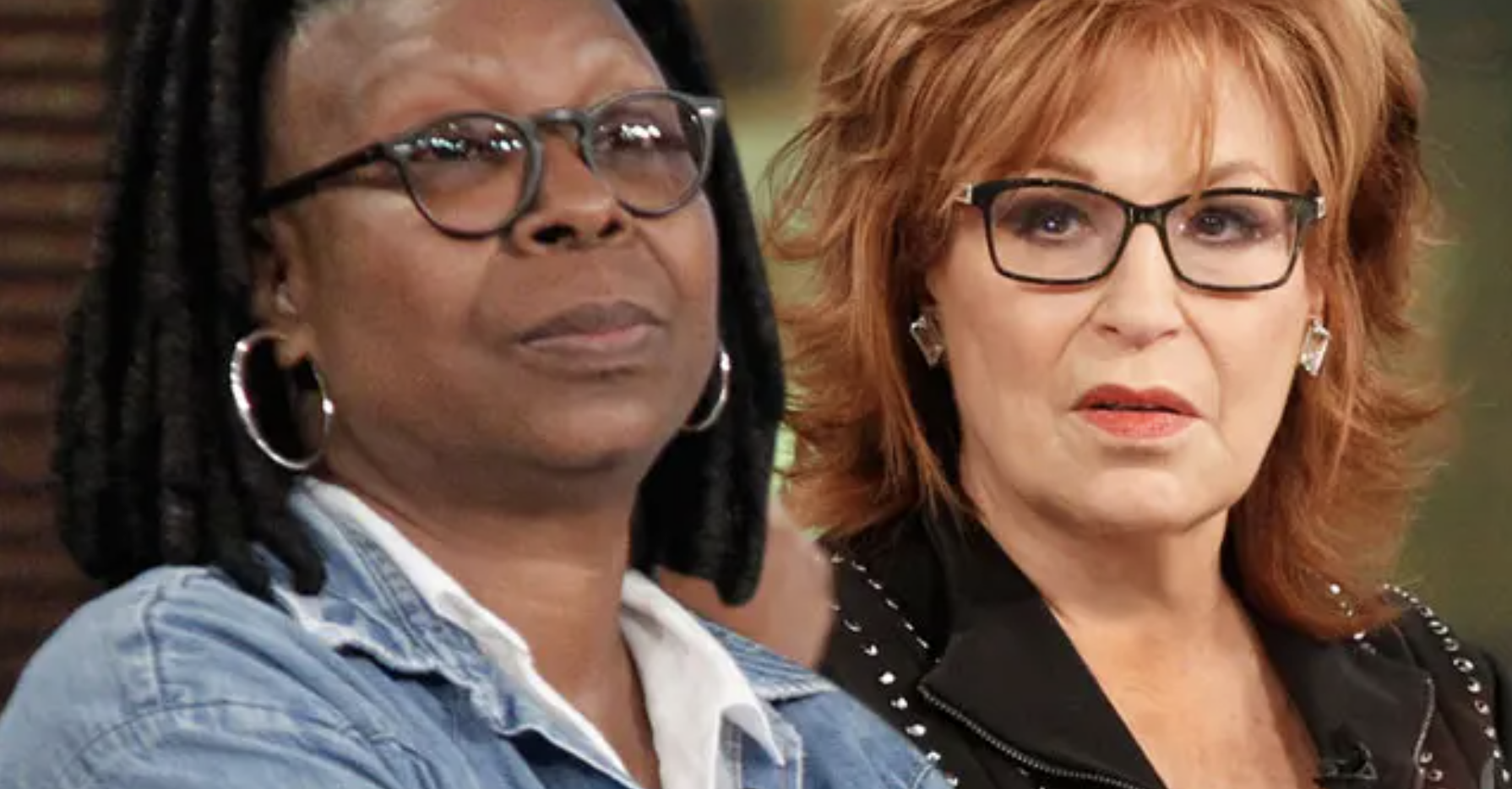 Whoopi Goldberg Mocks Joy Behar on 'The View'
The View hosts, including Whoopi Goldberg, came after Joy Behar's recent outfit and told her she looked like Cruella de Vil.
During Thursday's episode of The View, the ladies looked beautiful as ever. However, Joy's outfit got a few hilarious reactions from the audience and her co-hosts. Behar was dressed in black pants and a black shirt with a black and white blazer to finish the look.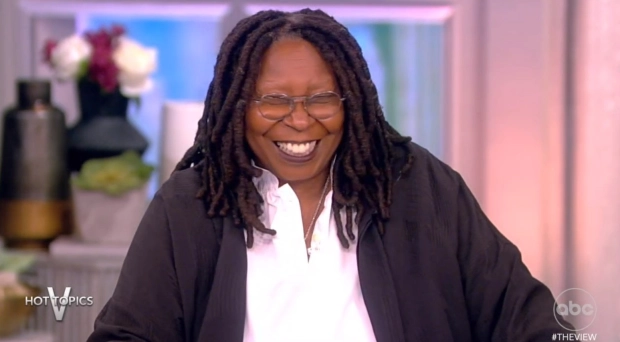 As Whoopi and Joy laughed, she asked the comedian, "Joy!"
Co-host Sarah Haines interrupted, "Beetlejuice! Beetlejuice! Beetlejuice!" repeating the line from the movie."
Sunny Hostin chimed in, "She's like accentuating her waist."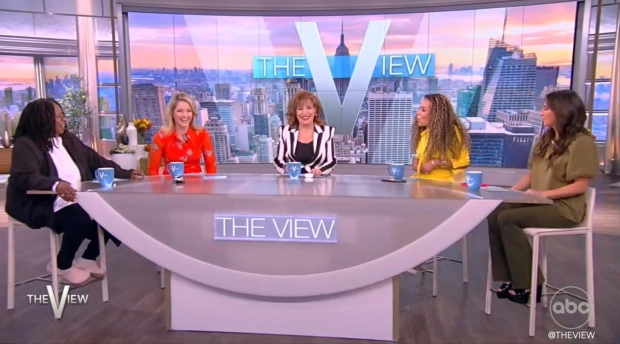 Goldberg made fun of her co-host's outfit and said it resembled employee's store uniforms, "Didn't you try to sell me some sneakers? At Foot Locker."
Sara said, "She did."
Joy didn't take her co-hosts' teasing to heart and joined in. "Yes I did. This is like a football player because I got the shoulders to do it." Haines added, "I don't know how anyone can see your shoulders through the stripes." The View's co-host, Alyssa Farah Griffin, also weighed in on her co-host's outfit, "I was thinking Cruella de Vil."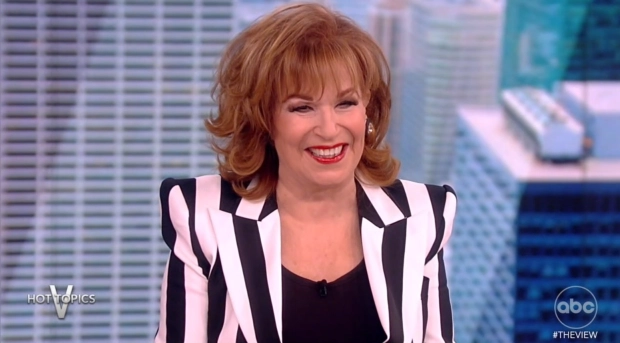 The funny moment at Joy's expense passed, but fans took to Twitter to call out the co-hosts for making fun of their 80-year-old co-worker.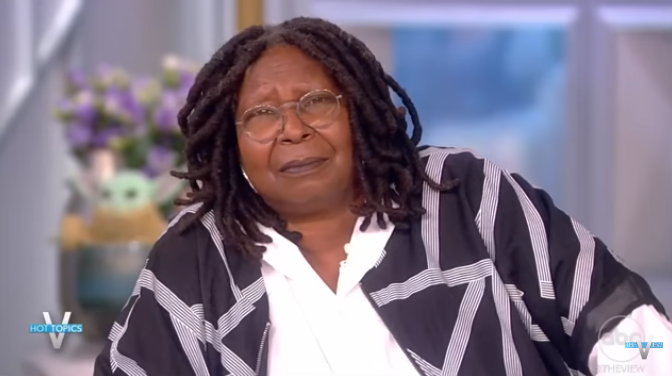 One fan tweeted, "Joy @JoyVBehar really looks good for her age. Her makeup, outfits and any cosmetic help she's getting is really working for her #TheView @TheView @sarahaines @sunny @Alyssafarah."
Others applauded Joy's outfit.
"She looks cute! #TheView," a fan wrote. 
Another added, "#TheView You are rocking all the outfits, Joy!"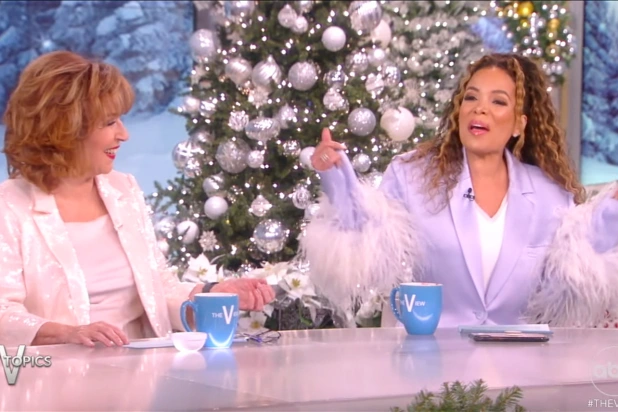 The hosts of The View always make fun of each other whenever they wear funny outfits. Joy mocked one of Sunny Hostin's outfits when she wore a lavender feathered jacket. Behar added that she and Hostin would never match before saying, "Imagine if I came in with this outfit. People would think I'm Liberace." But Whoopi stepped in and said that everyone should be allowed to wear what they want.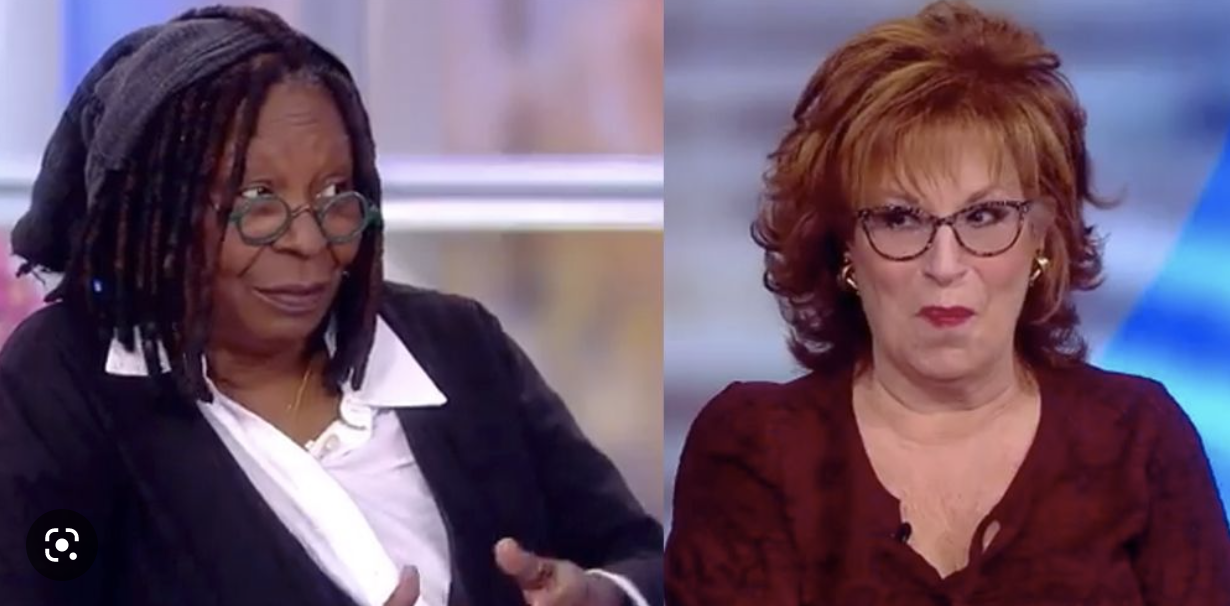 Hostin interjected, "Fashion is self-expression in many ways. I think Fashion is self-expression. I think it's artistry." Behar joked while imitating a chicken, "I told her she should just go, bawk, bawk, bawk, bawk," Sunny added, "The jokes have been continuous since backstage."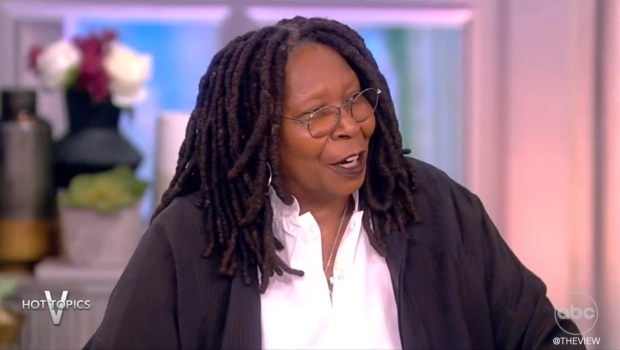 Whoopi and Joy have been bickering a lot on the show. The Sister Act star also went after Joy later in the episode after Joy had opened up about her experience getting high. Joy Behar shared her experience with unwanted noises during a segment on the show. She said her grandson once told her to keep it down while she was watching "Law and Order."
The 80-year-old continued, "How about the time I took that CBD gummy and I was watching my play and reading and I said, why are they so loud? They're so awful. My friend Suzy said, are you stoned or something? I was."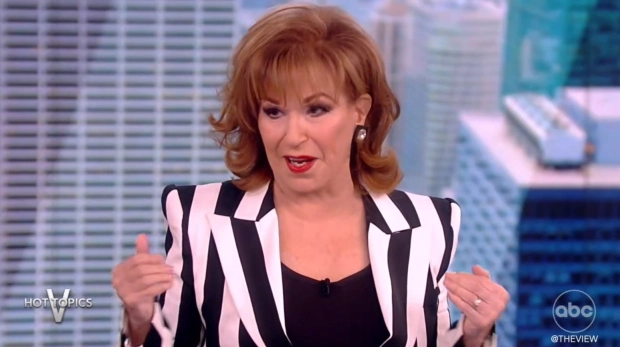 Sunny noted, "Joy is a believer in CBD gummies." Joy replied, saying, 'I love the CBD gummies." Whoopi set the record straight by telling the panel, "I don't even want to tell you about CBD. There's nothing in CBD." Joy then asked, "Well then, why was everything so loud?" Goldberg replied, "Because you were annoyed."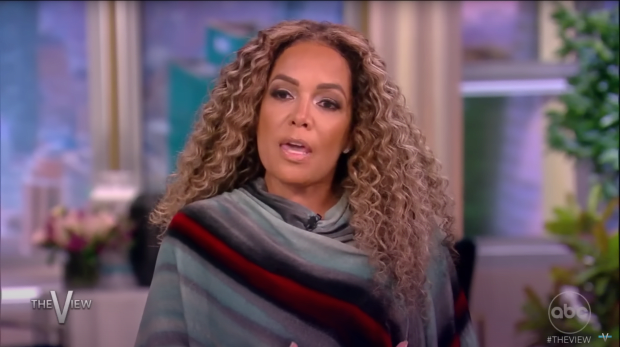 Behar and Hostin asked, "Are you sure it wasn't a THC gummy?" Whoopi then explained her response, "No, it's not a THC gummy. It doesn't work if it doesn't have a pinch of THC." THC is the psychoactive element of cannabis that alters someone's mental state. Behar added, "I didn't want to say that I had THC" while gesturing to the audience, but Goldberg laughed. She said, "They figured you were high."
Stay Connected With All About The Tea: Twitter Ι Instagram Ι YouTube Ι Facebook Ι Send Us Tips