Kelly Ripa Missing From 'Live with Kelly and Ryan' After Being Forced To Work While Sick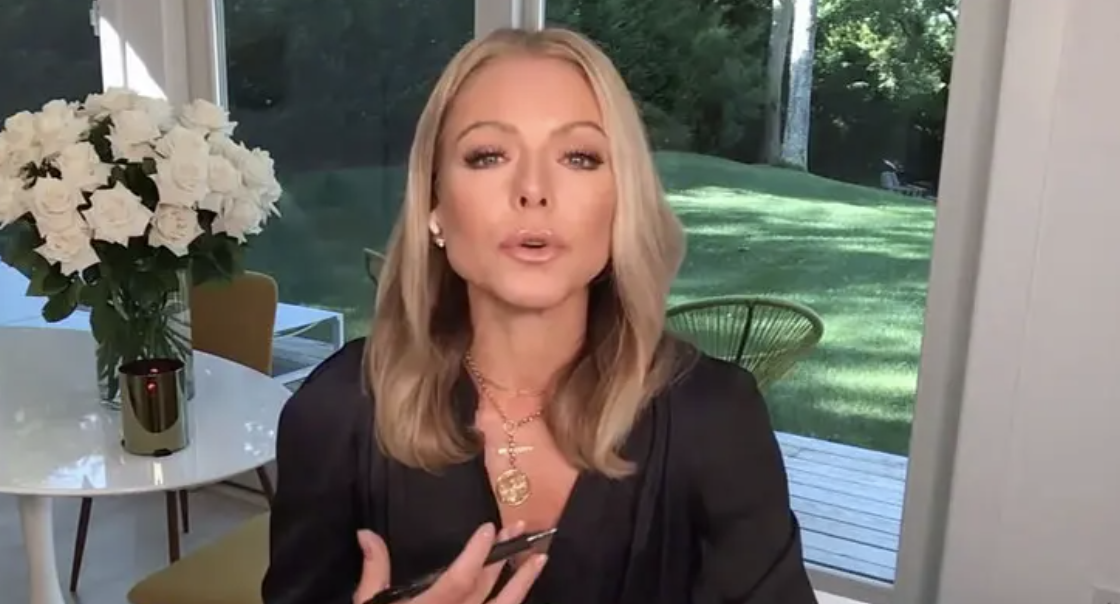 Kelly Ripa Missing From 'Live with Kelly and Ryan' After Being Forced To Work While Sick
Kelly Ripa was missing from Wednesday's episode of Live with Kelly and Ryan after being visibly sick on her daytime talk show days before. 
Since Monday's episode, viewers of Live with Kelly and Ryan noticed that Kelly Ripa wasn't feeling too well. Last week on Thursday and Friday, she was also absent. DJ Deja Vu filled in as a guest host for Ripa.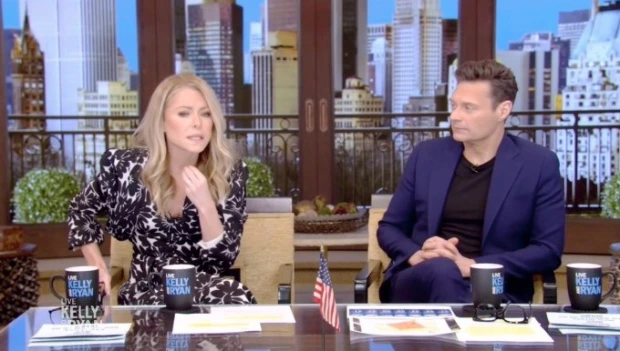 During Wednesday's episode, Ryan walked out with guest host Carson Kressley as Kelly recovered at home. After introducing Carson, Ryan asked, "You got the call last night, Michael Gelman gave you the call. Did you come in from Pennsylvania?" Carson explained that he got the call while shopping when he got the request to fill in.
Carson, 52, recalled, "I was like 'Absolutely.'" Seacrest also explained that DJ Deja Vu would return on Thursday to fill in for Kelly.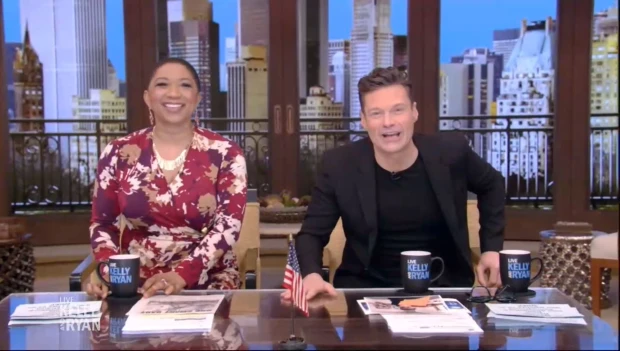 Fans of the show took to social media to react to Kelly's absence, and many were happy that she finally got to go home. One person tweeted, "Hope your voice gets better @KellyRipa."
Live with Kelly and Ryan has gotten a lot of backlash from fans the past few days for having Kelly work while she is unwell.
One fan wrote, "@KellyRipa thinks she is doing the world a favor by working while sick. Oblivious to her privilege, selfishness, and insanity. Have people always been this depraved? What would possess this network to think this was even remotely acceptable? @LiveKellyRyan?"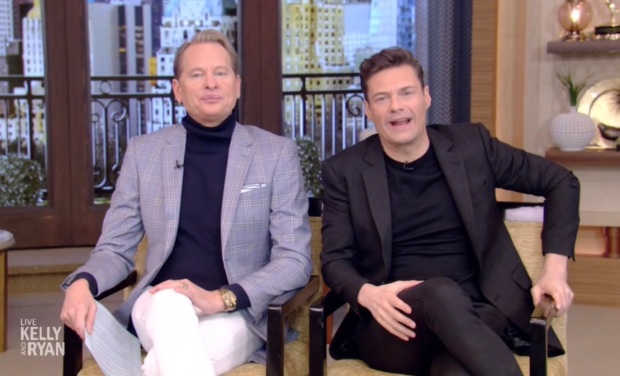 Another fan slammed the network for keeping Kelly on air.
"She should be resting at home. There's no reason he couldn't host alone or she could have worked work from home via zoom. Employers have to stop waiting for employees to insist they can't work. You can hear she's sick, send her home & protect your workplace," the fan tweeted. 
Despite Kelly Ripa's absence, viewers loved Carson hosting alongside Ryan Seacrest, and they even asked him to be a guest host more often.
"Please keep Carson!!!! So much better than Kelly. In fact, he can carry the show by himself."
At the same time, another fan said, "Love Carson! He should be permanent. A great host with Ryan. Where is the studio audience? What's taking so long!."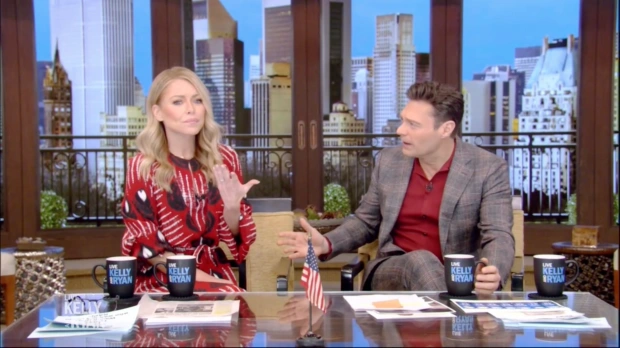 On Monday's Live with Kelly and Ryan episode, the All My Children actress shared with viewers that she had already been to a doctor.
"I got really sick, and here's what's irritating… when you get sick, and then you have the audacity to test negative for everything. And the doctor's like, 'No, maybe you just have a random thing.' And I go, 'It's not a random thing because I'm clearly dying.'
She added, "It's one of those things where it's like, it's got to be something dear, so fix it," Ripa said due to her inconclusive tests her doctor only prescribed her a pack of steroids to help alleviate her symptoms.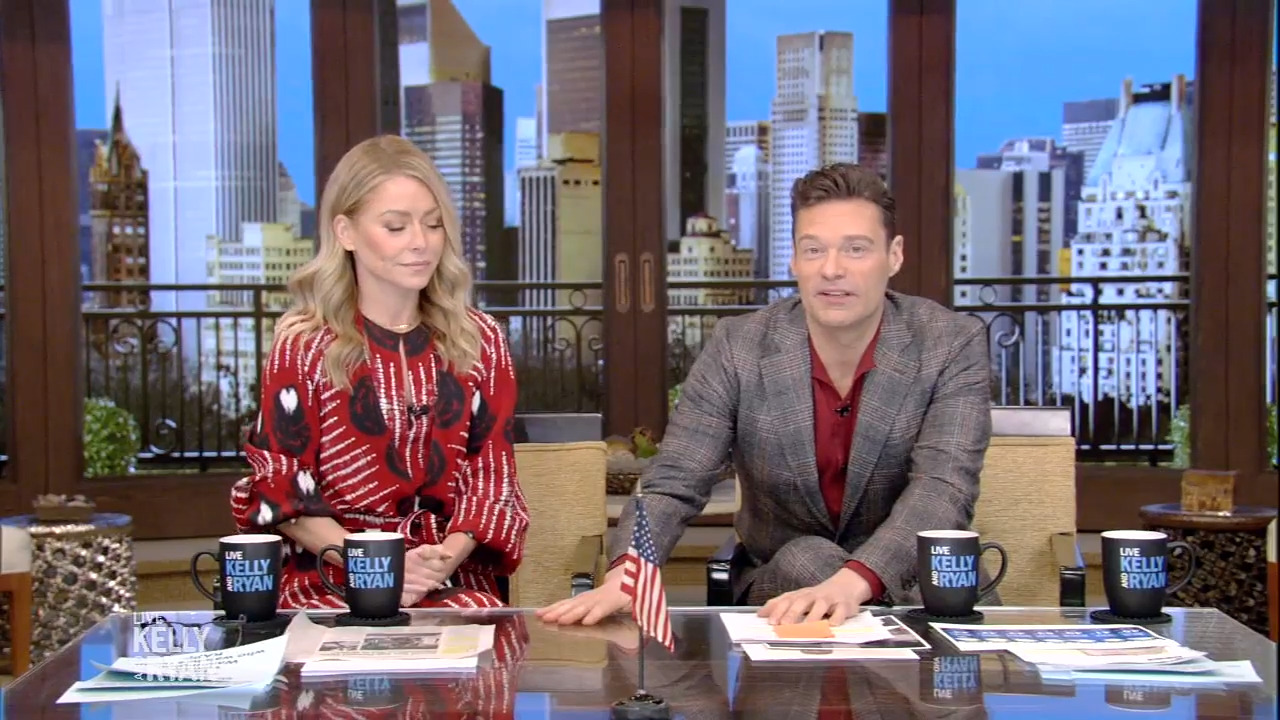 The host said that despite getting medicine, she feels horrible as soon as it leaves her system. Still, Ripa said she would take precautions around guests coming on the show until she gets better. During the Tuesday show, Jane Krakowski was a guest, and she teased Kelly for still working when she couldn't speak.
Jane teased, "I know your frustration to not test positive for anything because then you can't go home."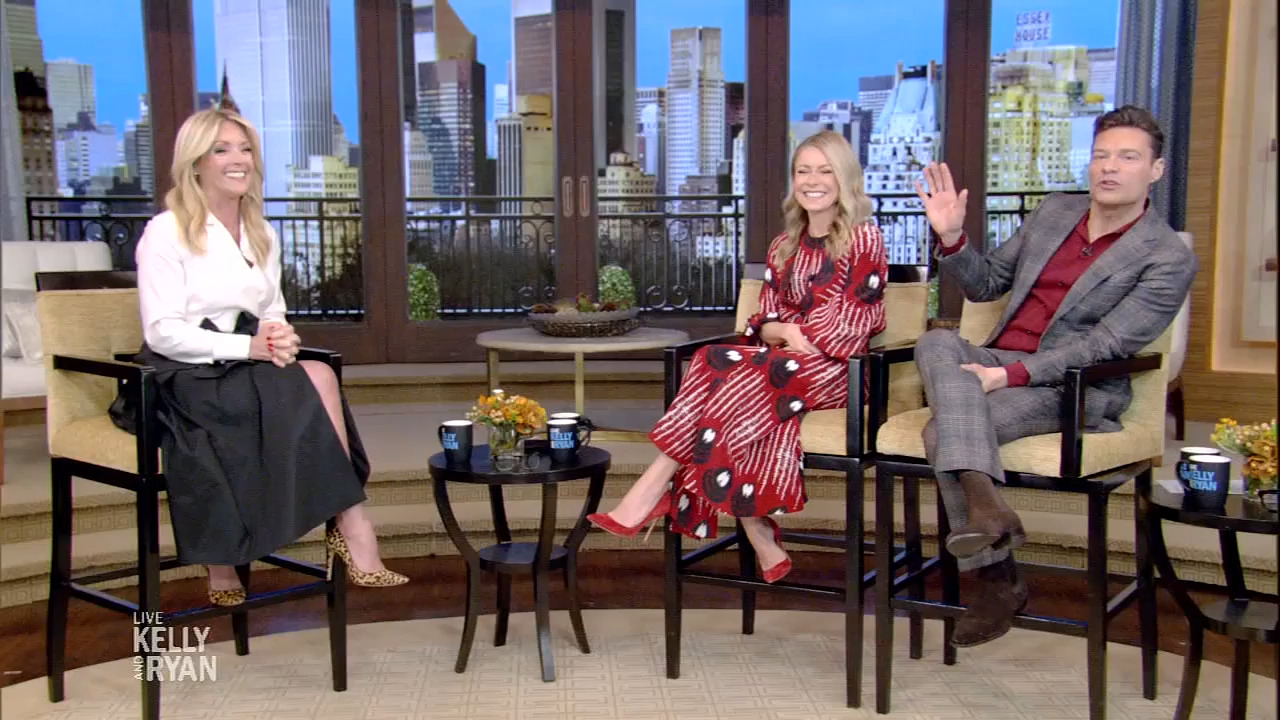 In response, Kelly made an annoyed face and pointed at Jane to let her know that she was right before pointing to the crew behind the cameras. Kelly added that she wanted to get diagnosed with something so she could say, "Guys, I just can't do it. Can't be here."
Stay Connected With All About The Tea: Twitter Ι Instagram Ι YouTube Ι Facebook Ι Send Us Tips
Raissa Asunbo is a Content Editor at All About The Tea. She lives in Toronto, Canada and enjoys reading, watching movies, traveling and spending time with her family.