'90 Day Fiance: Happily Ever After?' Season 7 Reunion: Angela Says Michael Cheated, Big Ed and Liz Struggling and More Shocking Updates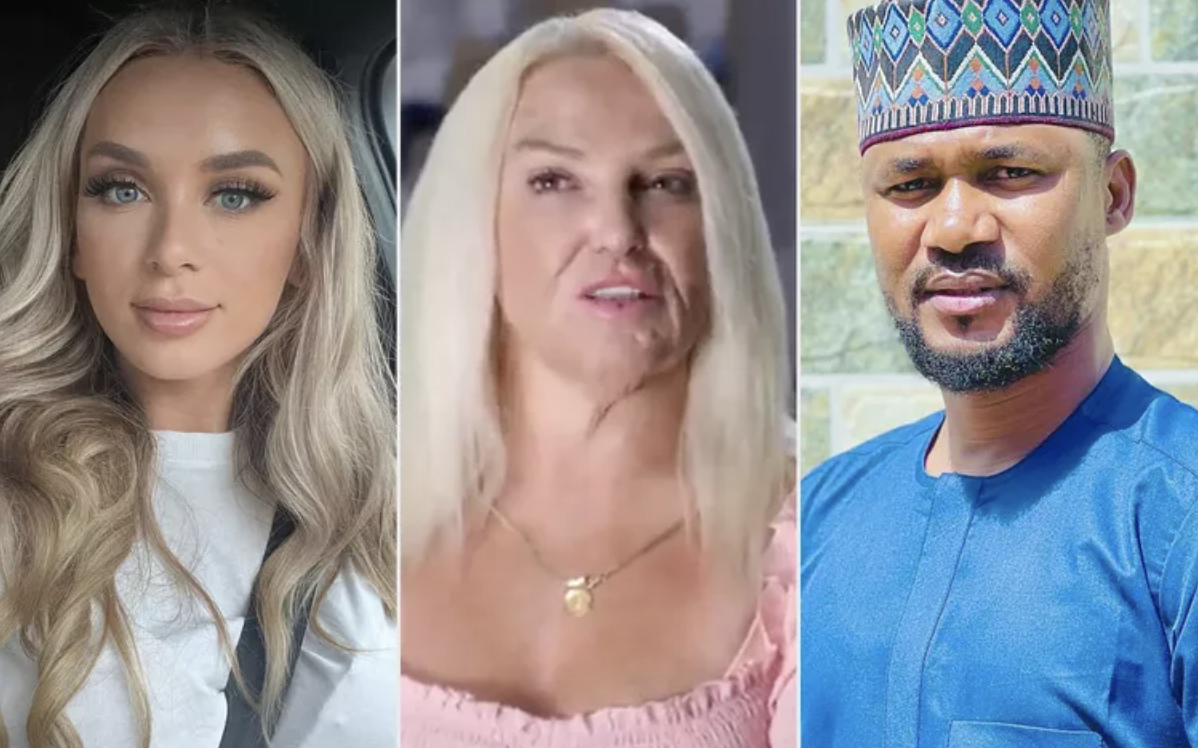 '90 Day Fiance: Happily Ever After?' Season 7 Reunion: Angela Explodes, Michael Cheated, Big Ed Is A Jerk, and More Bombshells
During the 90 Day Fiancé: Happily Ever After? season 7 reunion things got heated and many bombshells were revealed to host, Shaun Robinson.
Angela Deem and Michael Ilesanmi 
Angela Deem and Michael Ilesanmi's rocky marriage was aired out during season 7, after Angela accused Michael of cheating and she had the receipts to back up her claims.
"You know, I always go to tell-alls [in a] happy mood, but this tell-all is different, mainly because [I'm] drained from Michael and I can't tell if I'm going to be happy [or] sad," Angela said in a confessional while talking to her granddaughters and preparing for the reunion. "I don't know if I'll stay or leave. That's not like me. Honest to God, Michael's got me f—ked up."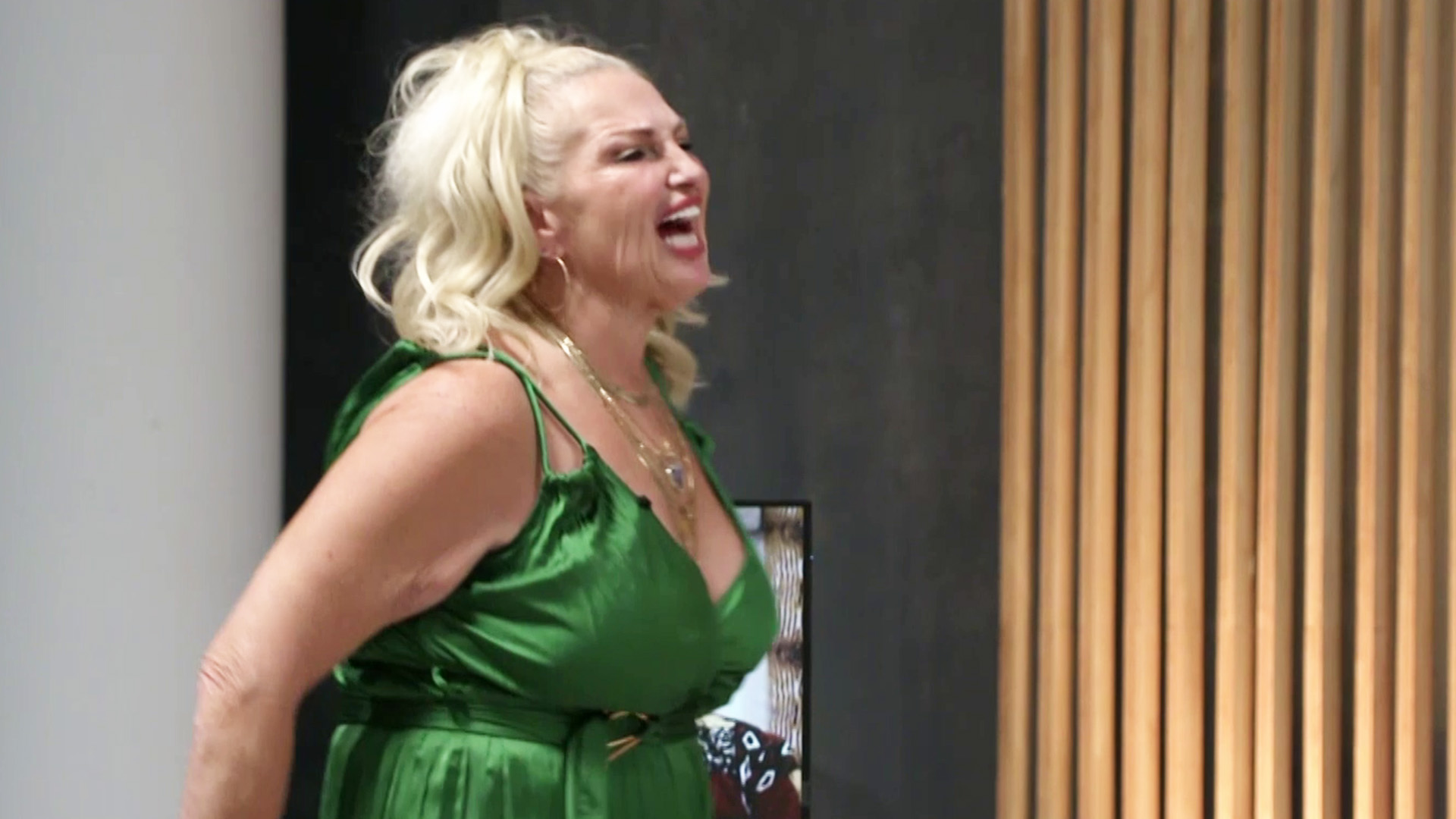 Angela told her daughter Skyla that she had a "secret weapon" lined up to join her at the reunion taping to help her get some answers: a man who knows the truth.
"So, I don't know if Michael's a scammer [or an] opportunist, all I know is that he was a cheater, he was a liar and he's up to something," she claimed in a confessional. "I got this feeling that there's something more I need to hear from Michael that he ain't told me because he's been lying since day one."
But before the reunion even started, fireworks exploded between Angela, Kim Menzies and Usman Umar. Angela called Usman Umar a "scammer," and things escalated the moment Angela entered the reunion stage, she immediately started screaming and cussing. 
"Angela is the worst thing to ever happened to Nigeria," Usman screamed. "[Michael], I want you to help yourself! Get the hell away from this prison that you put yourself [in]. This woman will kill you at early age."
Usman called Angela all kinds of cuss-filled names from behind a video screen.
Angela stormed off the stage in a fit of rage, then returned a short while later. Angela shared with the host that Michael had been unfaithful with a "super fan" via social media. 
Ed Brown and Liz Woods 
Ed Brown and Liz Woods' relationship is in shambles. We learn that Ed has kicked Liz out of their shared home and they're arguing every day.
Liz revealed that she was forced to crash at friend's home and couch surf since Ed kicked her out. 
"When she's upset, or I'm upset, we separate. And we don't fight," Ed says, adding that "s— has gone down." "By us being separated, I've never felt more secure in our relationship since I've met her. I'm not jealous."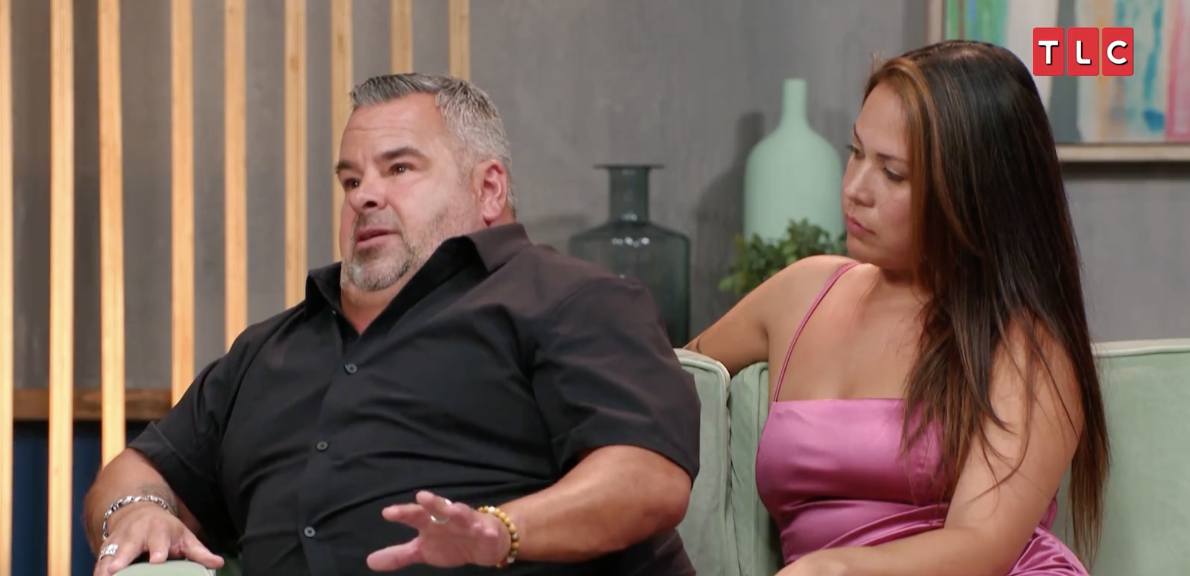 Ed interrupts his fiance to throw gasoline on the fire by insisting any future joint residence must have "two separate bedrooms." To which his fellow 90 Day Fiance cast members slam his suggestion, they all told him, "that's not love."
"It's not fair to constantly push me away and pull me back in because I am on my very, very last straw." Liz makes it clear to her fluffy lover, noting she won't move in with her fiancé until they find a new place together. Ed seems over the relationship and agrees with her, "And so am I."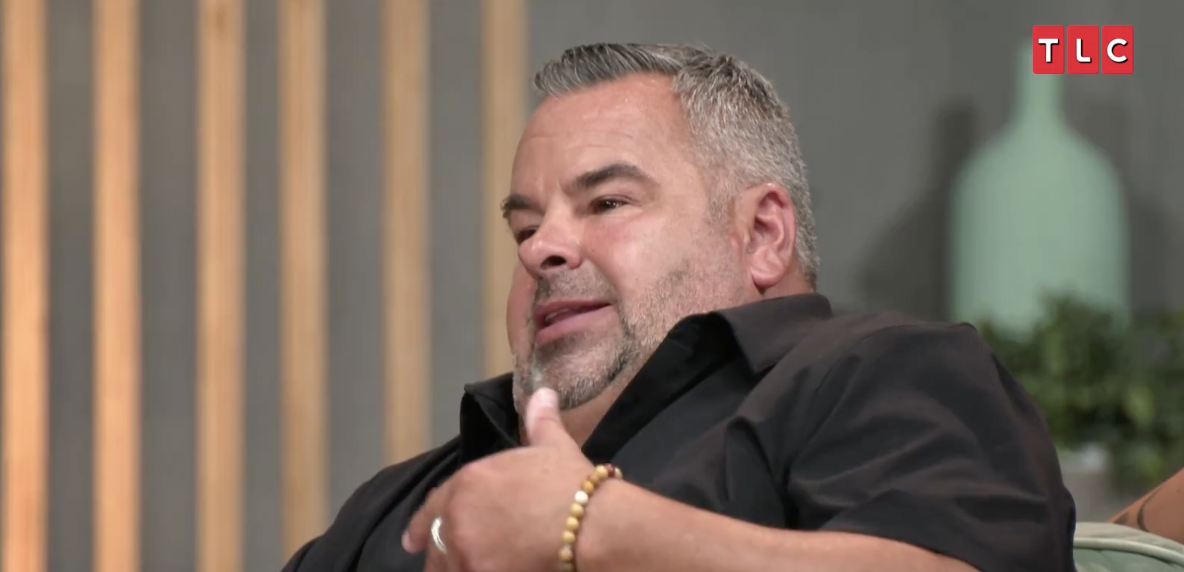 "Things weren't going well, we were in counseling and I didn't see things changing. So, I asked her to move out," Ed explained in the special. "We decided to give our relationship a chance that we needed to be separated and I told her this time was different."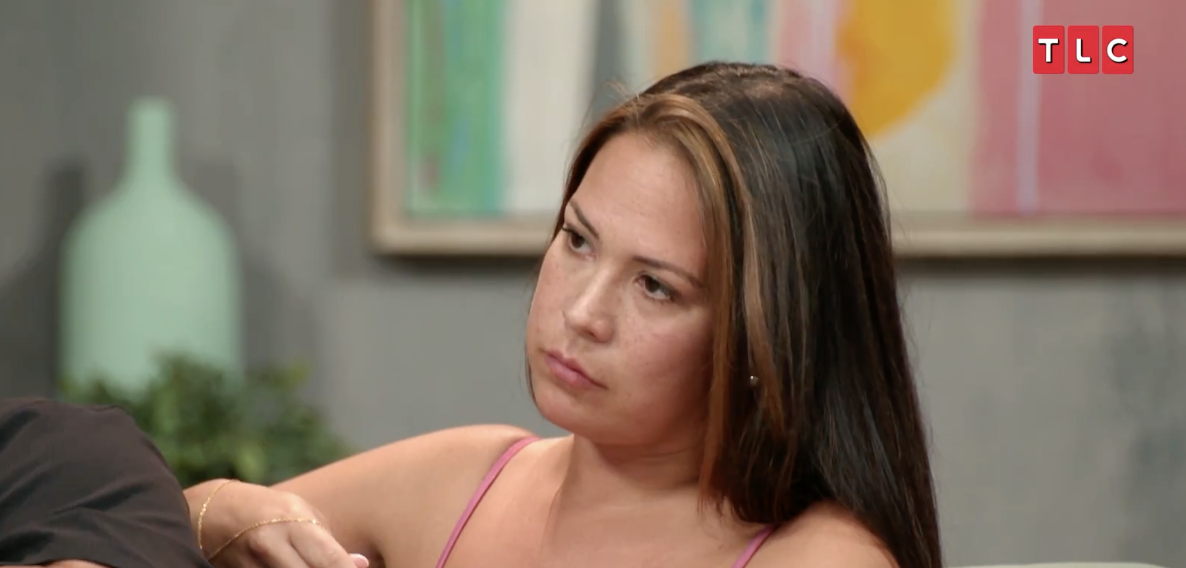 According to the couple, they're still engaged but Liz accused Ed of being jealous and exposed that he has an active profile on an Asian dating app. Ed denied Liz's accusations but his ex-girlfriend appeared via zoom to reveal he had reached out to her in a romantic way.
Andrei Castravet and Elizabeth Castravet 
Andrei Castravet attended the reunion solo since his wife, Elizabeth Castravet, is very pregnant and due soon. The Moldova native was surprised to find out that Jovi Dufren's wife Yara Zaya, obtained a full 10-year green card, while his own US residency status remains uncertain.
"For me, it's like, on the edge, honestly," he told Jovi of renewing his residency card before the tell-all kicked off. "'Cause they said to me, like, they have to look into some things and they're not giving me an answer at this moment of time. They gave me a period, and the next step, they said they're not going to approve me, there might be a possibility, but I might get deported."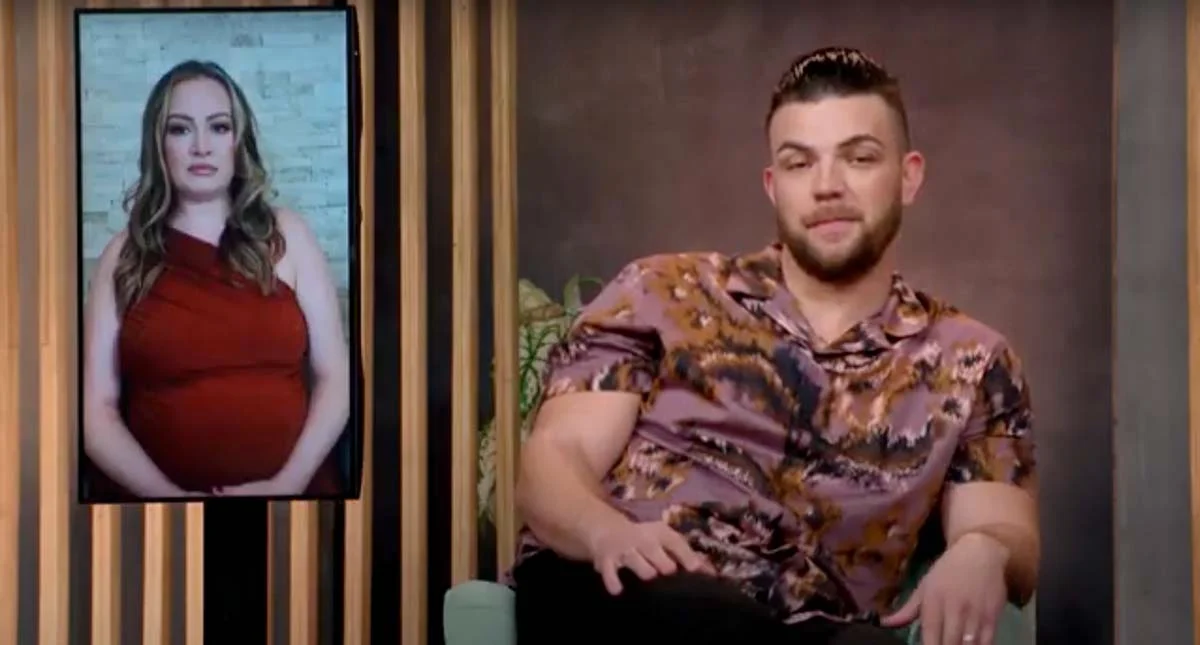 Andrei blames Elizabeth's family for making up a story to the immigration case workers amid their family feud.
Kim Menzies and Usman Umar
Kim Menzies and Usman Umar split ahead ahead of the tell-all, but still text each other, "We chat and I feel like she loves me so much and she's ready to do anything," he said in a confessional. "But in the relationship, it's not healthy for me. It just seems not normal. You know, I'm not happy."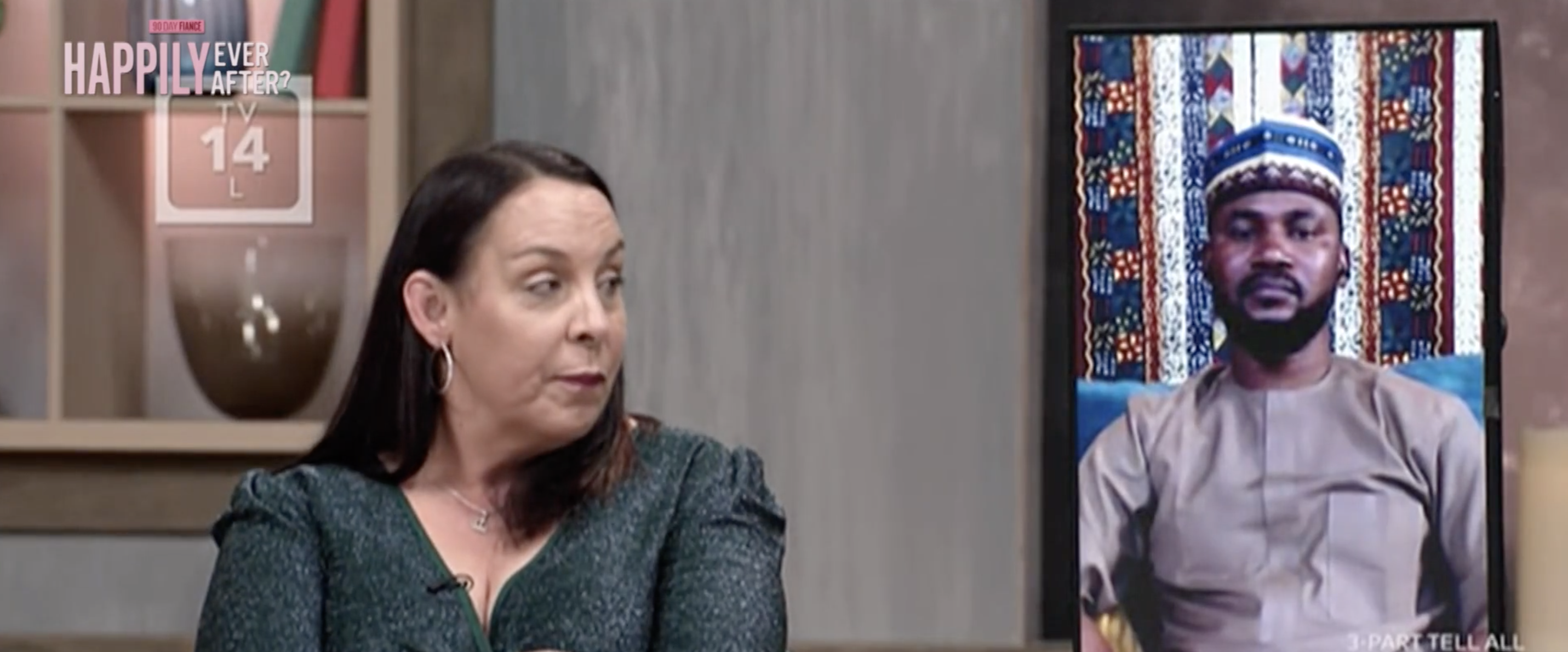 Kim explained, "But we're friends, but we're cool … I told him, we can just be friends with benefits, I'm good with that. I told him that." At this, Usman — who was attending the reunion virtually from his home in Nigeria — Umar covered his face to mask his laughter.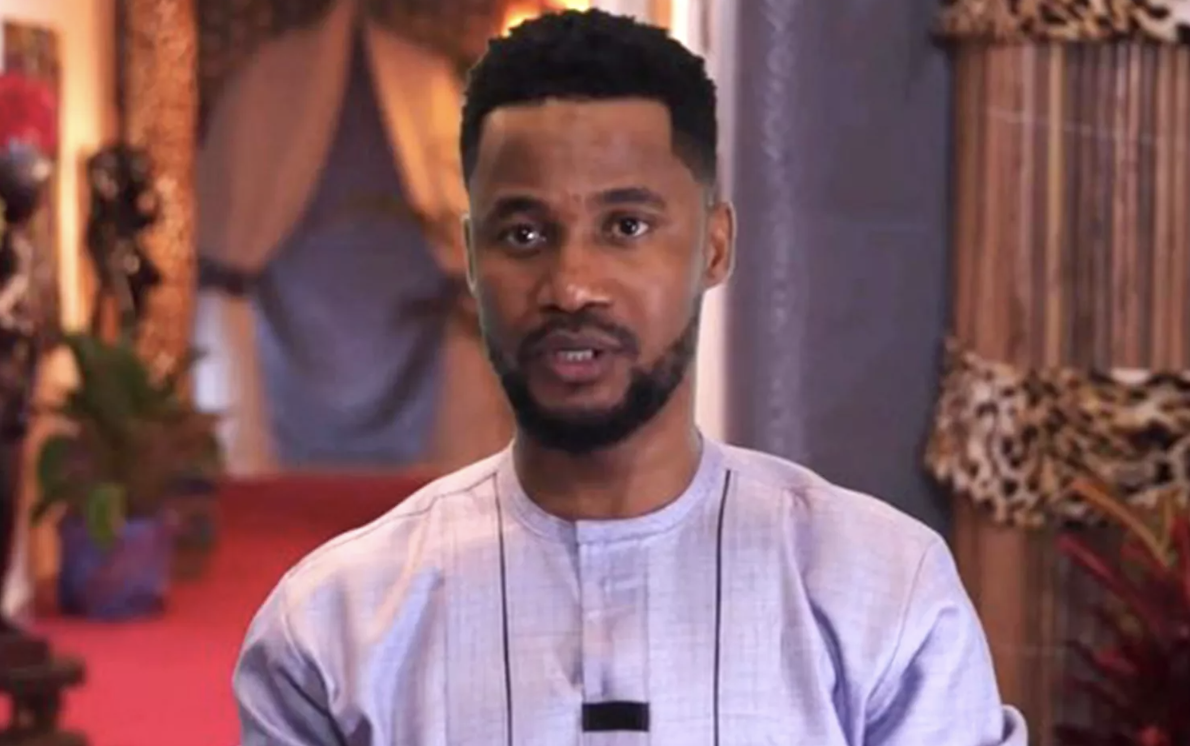 Kim is still in love and is hoping for a friends with benefits relationship with the Nigerian. "I just want to see him one last time," she quipped.
Shaeeda Sween interjected Kim what would happen if Usman finds a wife.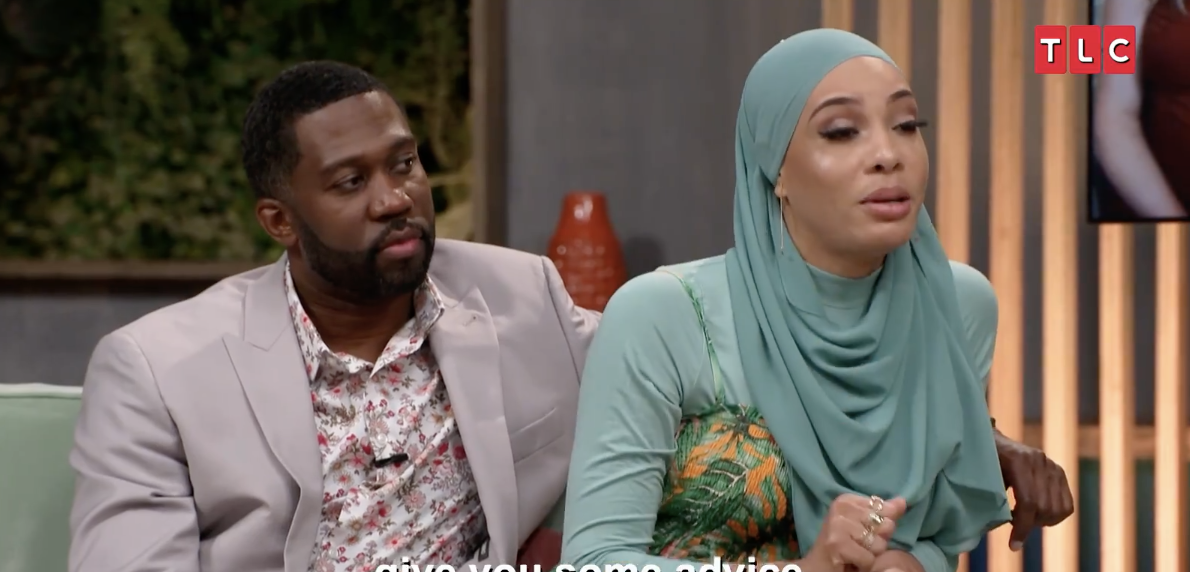 "Bye," Kim replied. "I mean, I'm the one who let him go."
Usman addressed allegation that he scammed Kim, "I think I have been unfairly criticized about me using Kimberly," he told the cameras. "I'm not using Kimberly for anything. What the other couples think of me, I don't care. I just know that there is a bomb because Angela and I are not in good time."
Jenny Slatten and Sumit Singh 
Jenny Slaten and Sumit Singh are still going strong despite Sumit's family disowning the American. Jenny appeared in person for the reunion, while Sumit joined from India via video. They both gush about  how much they miss each other.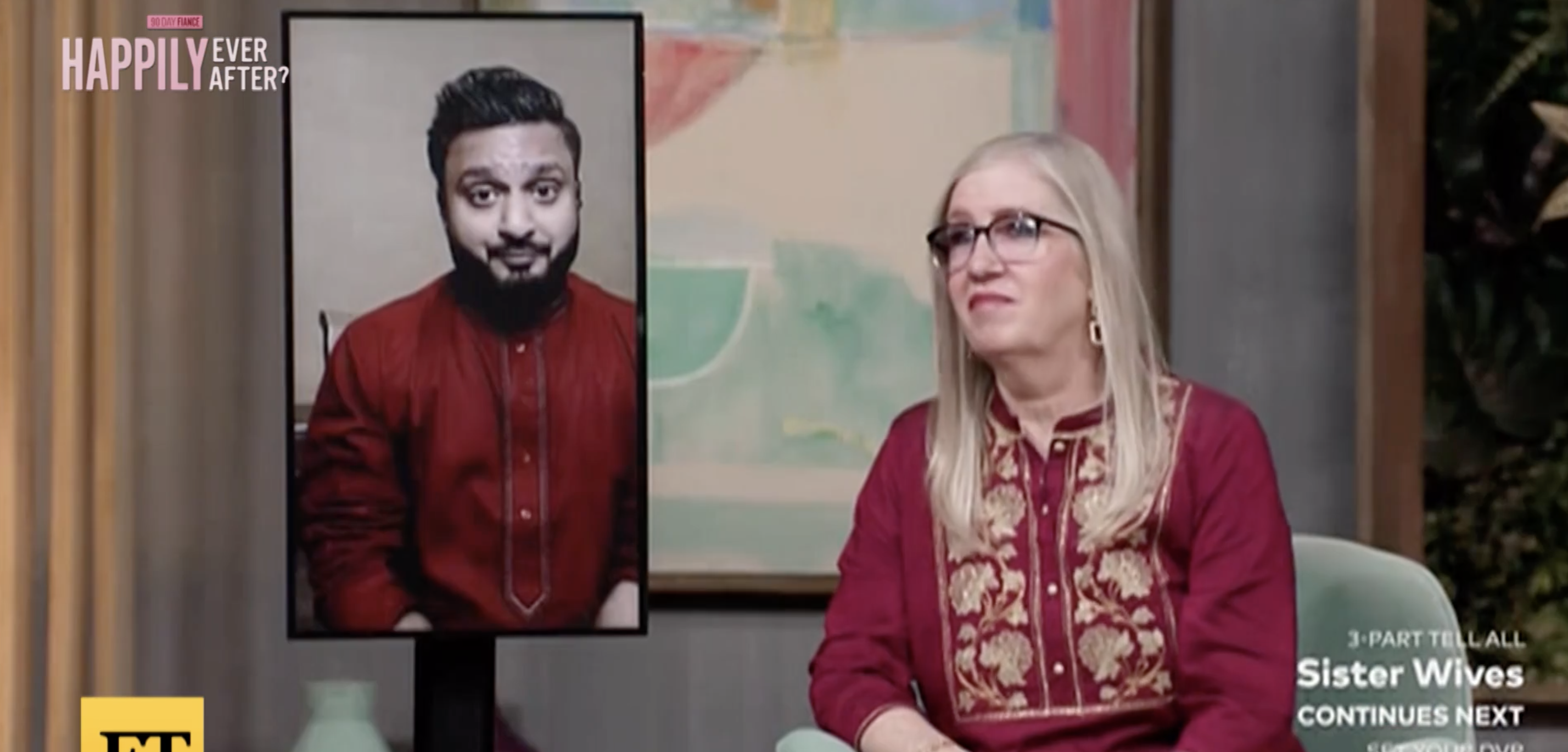 Jenny wants the couple to move to America, she says "I think it's time for us to come live in America," but Sumit is not fully on board. 
90 Day Fiancé: Happily Ever After? airs Sundays, at 8 p.m. ET, on TLC.

Stay Connected With All About The Tea: Twitter Ι Instagram Ι YouTube Ι Facebook Ι Send Us Tips
Olivia Davis is a Staff Writer at All About The Tea. Olivia's hobbies include binging Netflix series, and watching Housewives on Bravo. She graduated from San Francisco State University with a degree in History.