TODAY's Sheinelle Jones Argues With Co-Host Craig Melvin After He Calls Her 'Pathetic'
TODAY's hosts Craig Melvin and Sheinelle Jones got into a heated argument on-air over Sheinelle's New Year's mantras. 
During Monday's episode of Today 3rd Hour, hosts Sheinelle Jones, Craig Melvin, and Dylan Dreyer spoke to viewers about their new year plans and resolutions. Before Jones began, Craig teased, "We are all sitting on the edge of our seats." Then Jones said, "Twenty-three is brought to you by the letter P."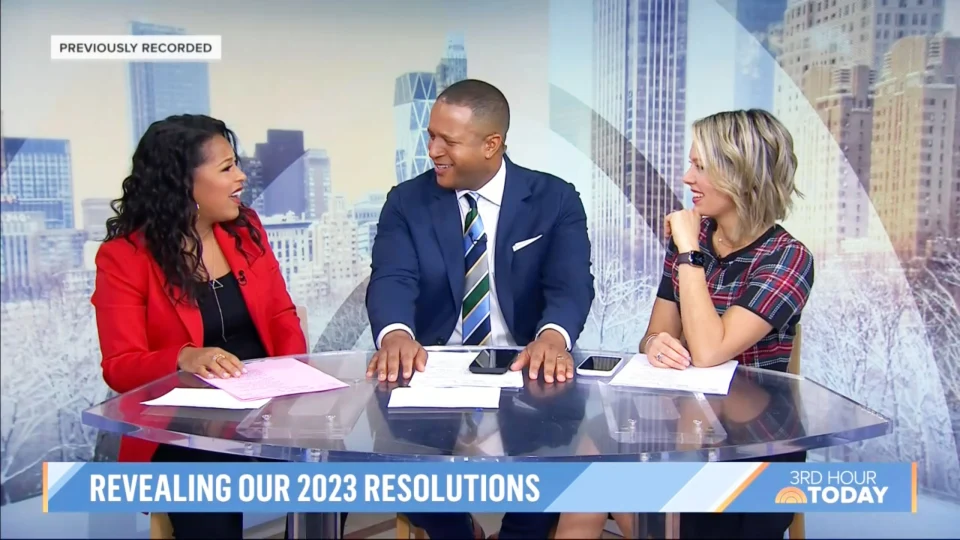 Her co-hosts were not impressed with Dylan saying, "That is so awful." While Craig asked, "That's not a motto is it?" The teasing pushed Jones to explain her mantra adding, "So, I have so many Ps. But these are good–"
Jones couldn't continue for a minute because of her colleagues' laughter but finally said, "All right, it's all about my Ps. I'm gonna live my purpose and my passion." Dylan and Craig were still laughing before he revealed, "I gotta be honest with you. In years past, I've looked forward to your mantra."
The 44-year-old went on to say that she worked so hard on her mantra. Craig then blasted his co-host, "You didn't work hard enough!" He continued, "You know what else starts with P? Pathetic."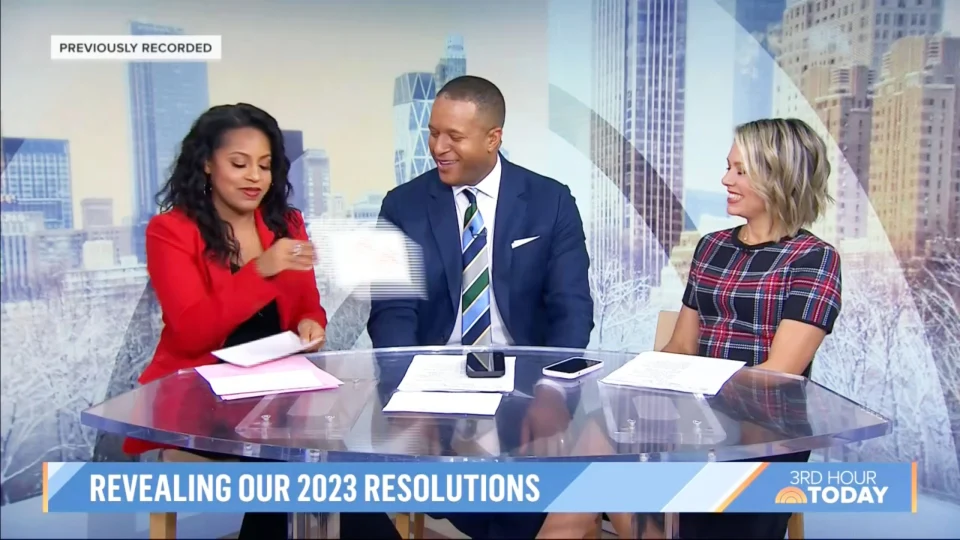 Even though Jones was shocked at the rude comments, Craig insisted they move on from the segment. So when Sheinelle looked down at her note card, she said, "Let me get my note card," before ripping the top part and throwing it at Craig. In response, Melvin slammed her move, "You're starting off the year with a bang here. P for Pretty mean."
The TODAY hosts have been known to joke around with each other. Just last week, Craig called Dylan a "hot mess" after she opened up about her anxiety over hosting parties.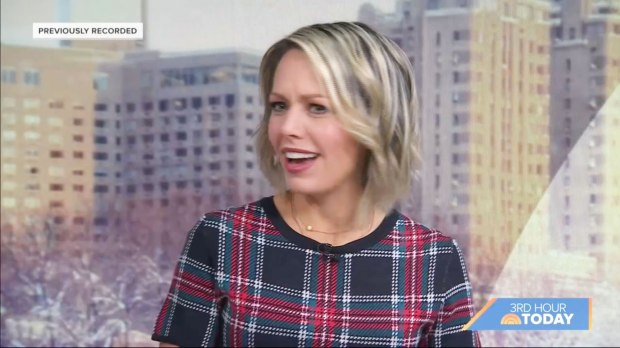 Dylan revealed, "I do get anxiety when I host a party. I get like a stomach ache … social anxiety. But I get that when I go to a party anyway." Craig then shot back, "You're a bit of a hot mess." Sheinelle joined in on the teasing and did an impression of Dylan acting nervous.
Jones said, "She's like, 'I love throwing a party and then I get sweaty and clammy and my stomach hurts … so great! I get to cook and make plates and put Post-it notes." Craig added while laughing, "Here's what else she'll do. She'll complain about it at work, before and after the party."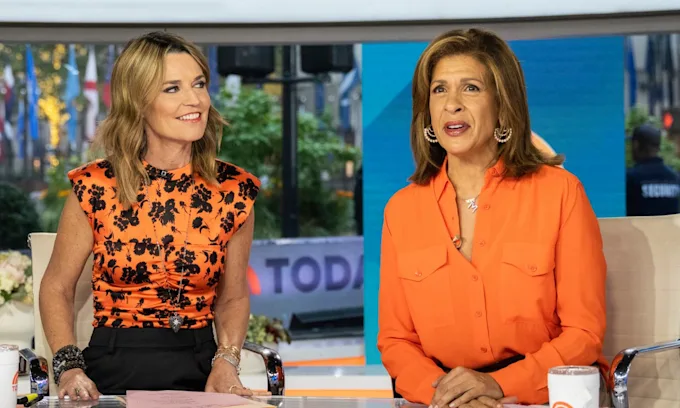 TODAY fans have been upset with Savannah, 51, and Hoda, 58, for taking extra time away from work to spend with their families.
One fan tweeted, "Lord have mercy. Everyone deserves time off but where are Hoda and Savannah? We'd like to see our anchors over the holidays. Enough is enough."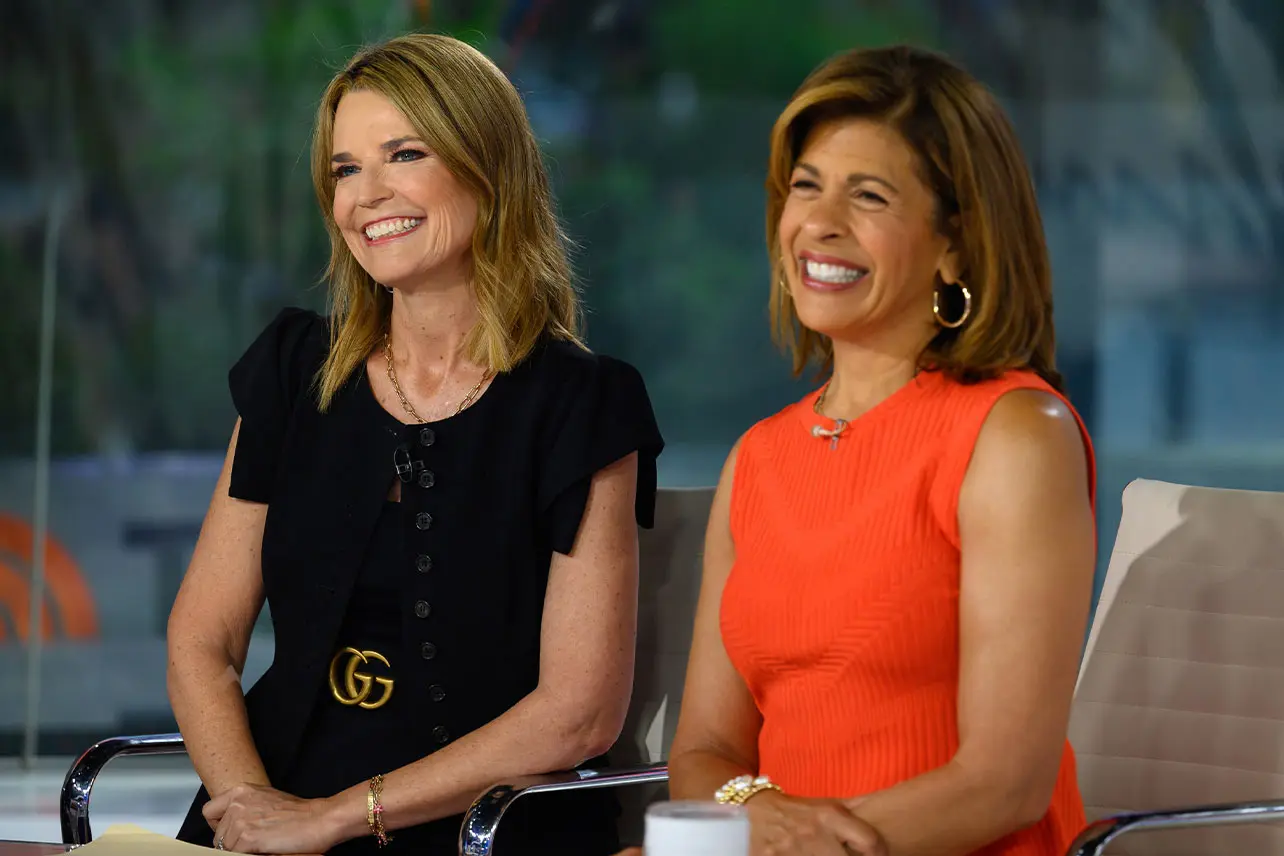 Another said, "I'll bet Barbara Walters didn't take off as much time as Savannah and Hoda."
"Where is Hoda? Savannah and Hoda are absent again?" a third fan asked.
On Monday morning, Sheinelle Jones and Jacob Soboroff filled in for Guthrie and Hoda.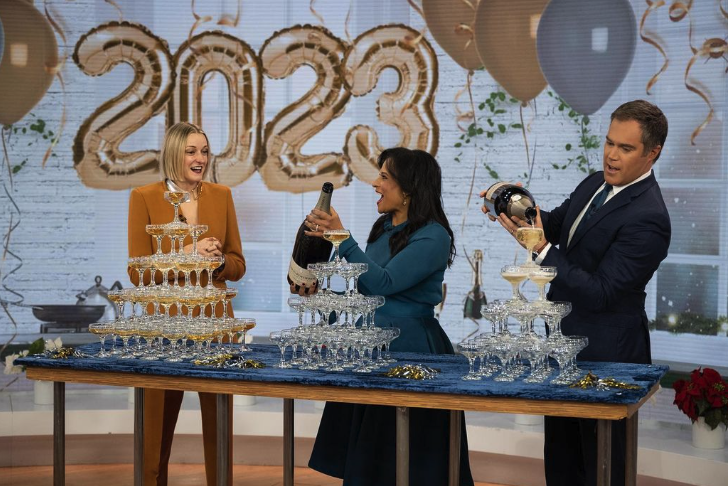 On December 30, Kristen Welker hinted at the hosts returning to the show after their holiday break through a post on her Instagram. In it, Welker and Peter Alexander were popping champagne and eating meals with Dylan, taking photos with guests and crew, and reporting news with Jacob.
She captioned it, "Cheers! That's a wrap – such a fun week on Today with Peter Alexander, Jacob Soboroff & Dylan Dreyer. The Today Show team will be back next week after a well-deserved break! Hope you have a Happy New Year!"
Fans praised the team in the comment section with one person saying, "I loved watching you this week! You and Peter did a great job!"
Stay Connected With All About The Tea: Twitter Ι Instagram Ι YouTube Ι Facebook Ι Send Us Tips