Jen Shah Blamed For Heather Gay's Black Eye
Real Housewives of Salt Lake City fans took to Twitter to weigh in on Heather Gay's mysterious black eye after Wednesday's episode featured more info on cast drama originally teased in the Season 3 trailer. Fans took aim at Jen Shah after Heather vaguely addressed her bruised eye during the episode.  
"I didn't say I don't remember how it happened," Heather told cameras. "I just said I'm not talking about it. It's first rule about fight club."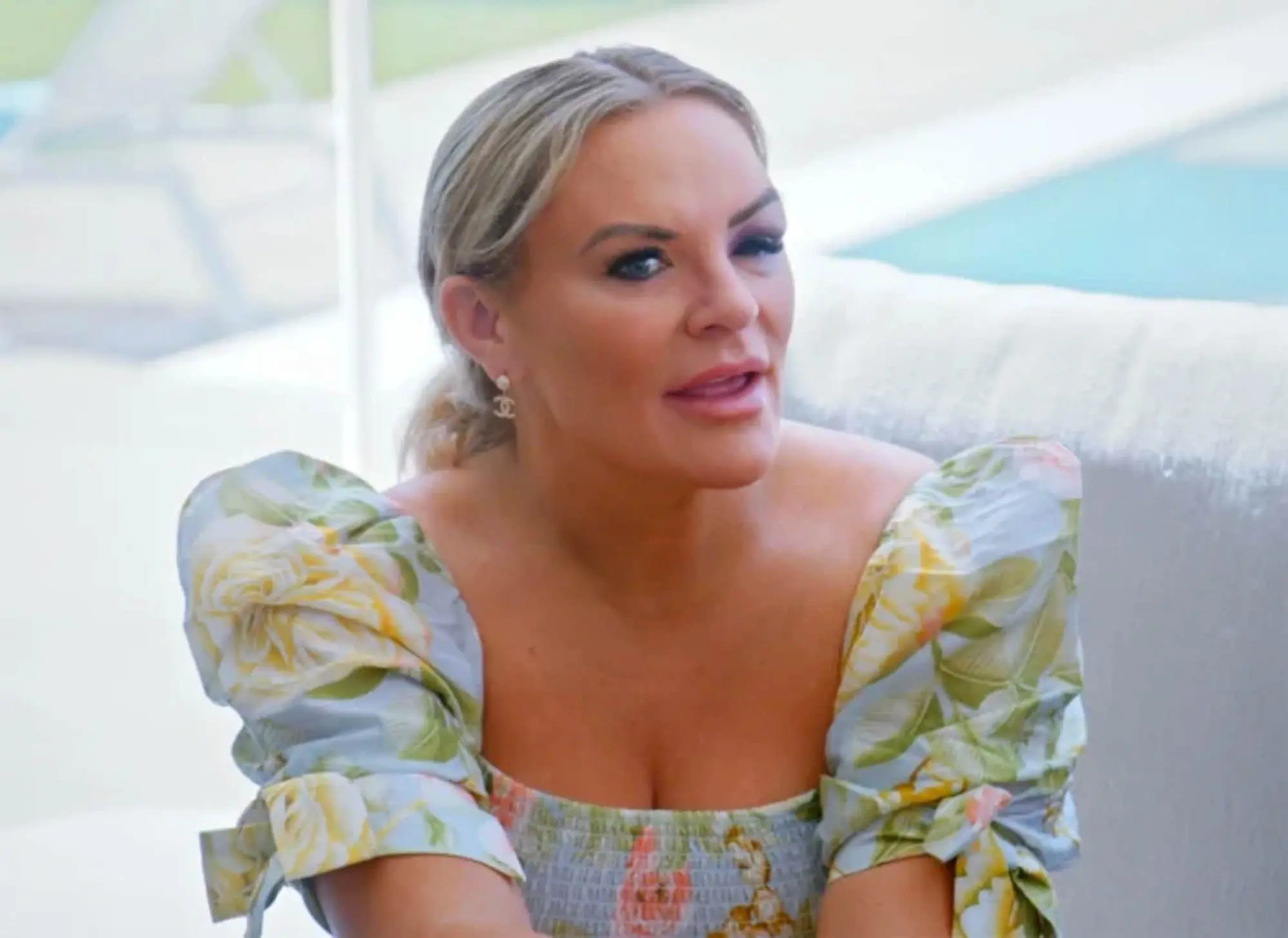 Heather insisted that she didn't remember what had occurred the previous evening, despite security camera footage revealing cast members entering her hotel room for some late-night festivities, following their night out in San Diego. 
"I don't wanna get anyone in trouble," Heather told Jen Shah the next morning before the ladies gathered for the day. 
Heather implied that certain co-stars were in the know, commenting — "I think we all know what happened. I just think we don't wanna talk about it."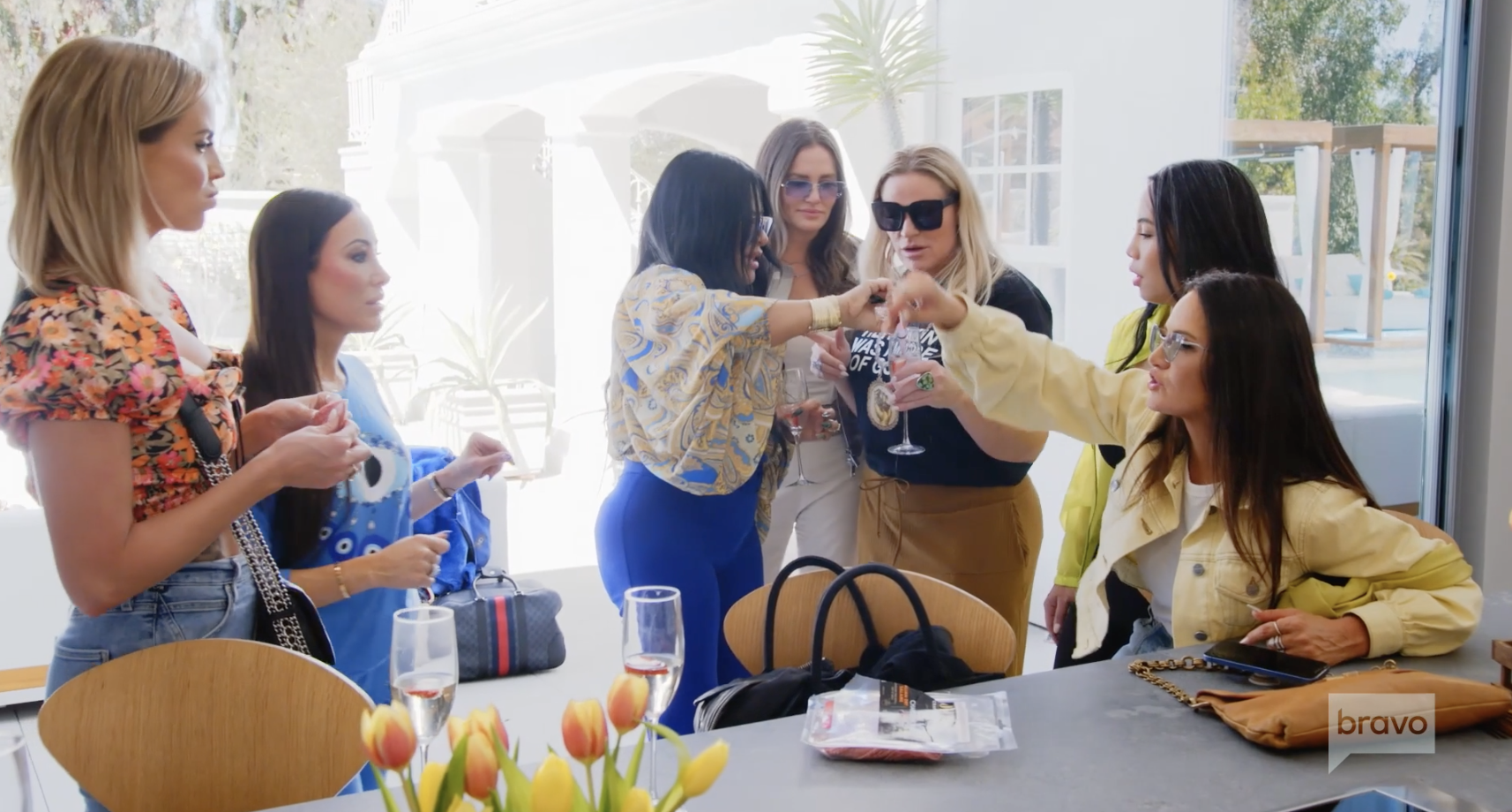 Lisa Barlow shared her suspicion that Heather had received an aimed punch, and her co-star responded — "Well, maybe somebody did, and they don't wanna talk about it."
Whitney Rose guessed that Jen Shah might be the culprit and that Heather was keeping it hush-hush in order not to add more fuel to her legal fire. Jen will be sentenced on January 6, after pleading guilty to one count of conspiracy to commit wire fraud after filming season wrapped in July. 
Heather later revealed that the person she was protecting was "myself" before the show left the issue unresolved.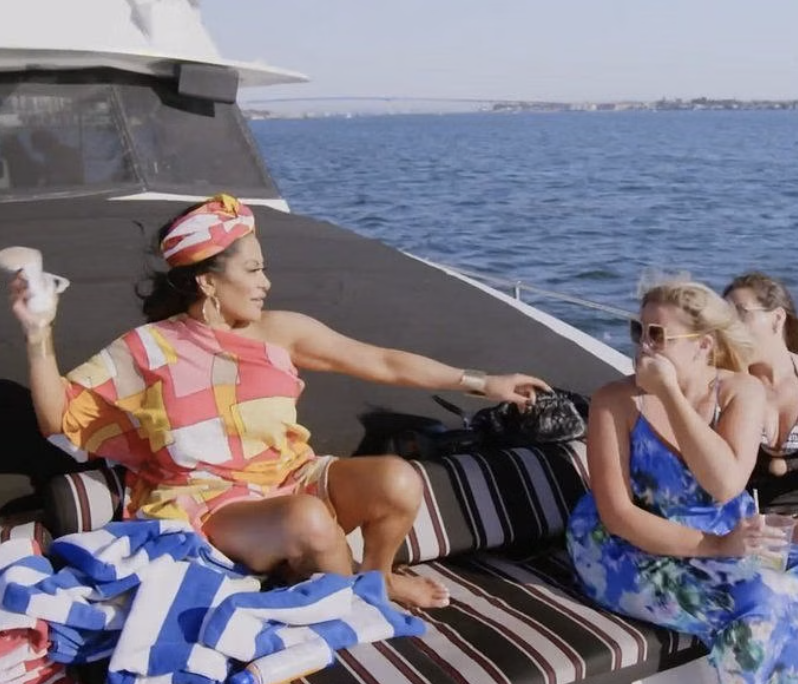 Lots of viewers flooded Twitter to share their own theories on who was to blame for Heather's shiner—and many blamed Jen. 
One fan tweeted—"Jen Shah every time somebody brings up Heather's black eye. Yeah I'm convinced she did it."
Another wrote—"Jen Shah being uncharacteristically quiet and looking visibly uncomfortable every time Heather and the other women talked about who gave Heather a black eye."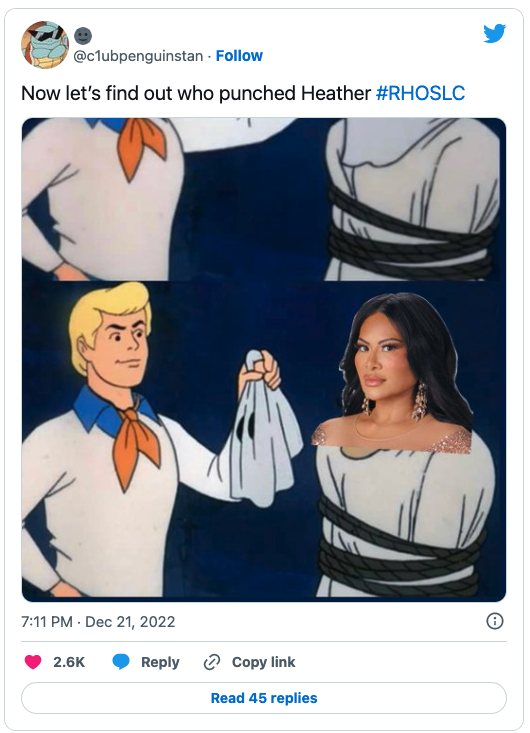 A third chimed in—"I have a feeling that Jen is the mystery person & that may be the reason why she & Heather are no longer friends. It may also be the reason why she was not extended an invitation to Bravocon. Also, anytime Heather mentioned her eye, she looked physically uncomfortable."
One user guessed—"I feel like Jen and Heather were drunkenly joking around, the black eye happened, and Heather is covering for her because of the trial."
Another noted—"Weird how Jen doesn't chime in any time Heather talks about her eye."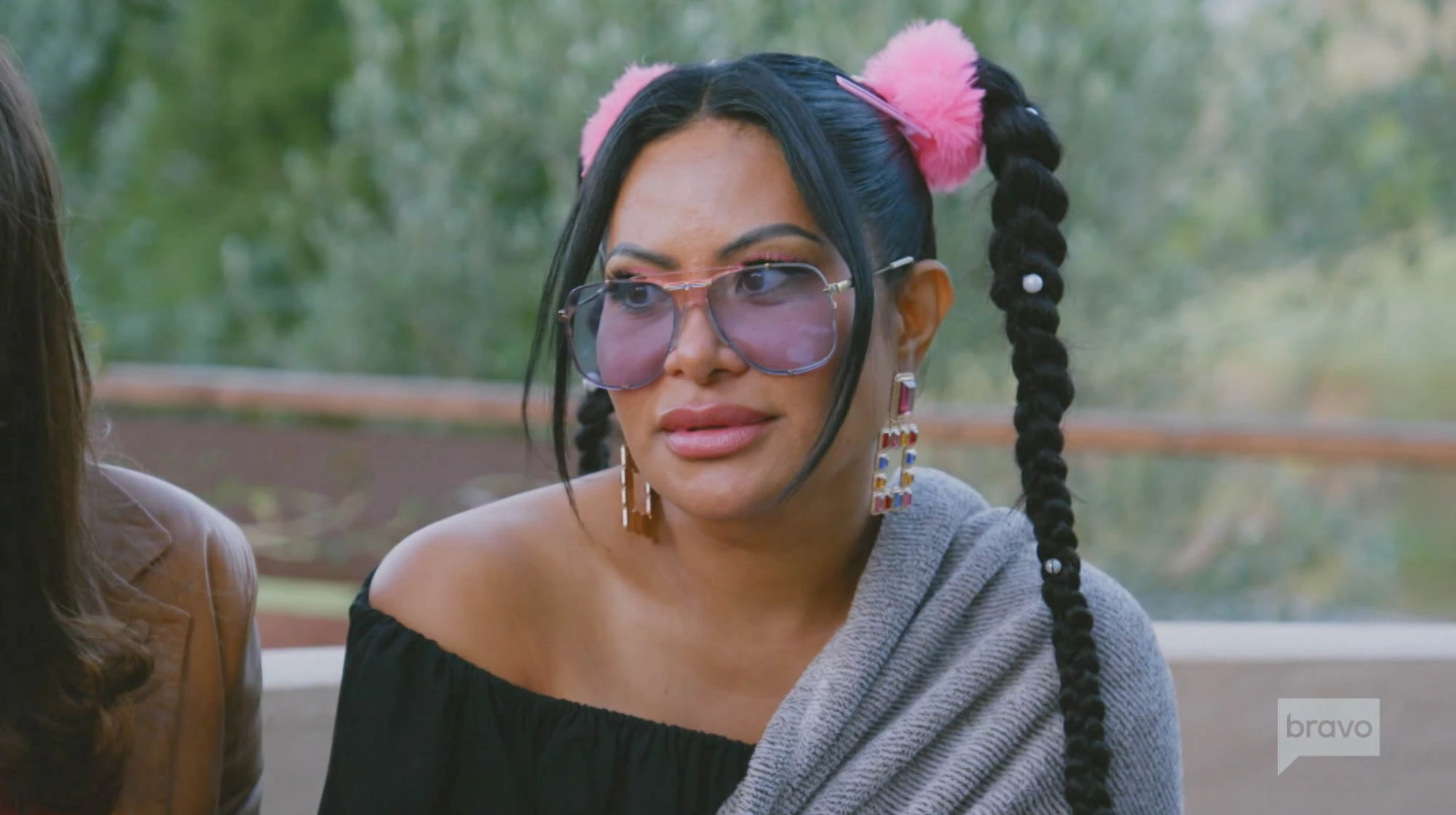 A viewer wrote—"At this point, you could tell me it was Dorit's burglars who truly gave Heather Gay that black eye and I WOULD STILL believe it was Jen Shah."
A fan tweeted—"Jen is such a good liar I did not think she did it when she saw Heathers eye, but after finishing the episode it seems like she's the only one who could've done it."
Another wrote—"The only logical reason I can see for Heather acting this way about the eye is if Jen did it by accident and she doesn't want it to look worse for her."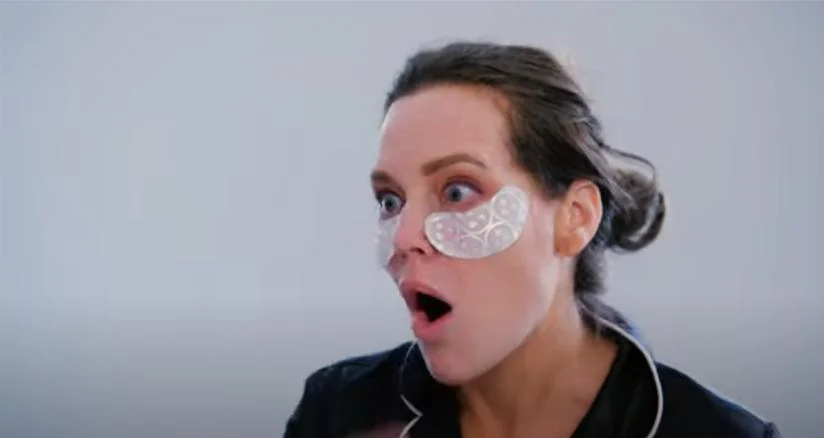 A third pointed out—"Look at Jen's reaction to Heather's eye versus Meredith's. That alone tells you everything you need to know."
The Real Housewives of Salt Lake City airs Wednesdays at 8 pm, ET, on Bravo. 
Stay Connected With All About The Tea: Twitter Ι Instagram Ι YouTube Ι Facebook Ι Send Us Tips
Raissa Asunbo is a Content Editor at All About The Tea. She lives in Toronto, Canada and enjoys reading, watching movies, traveling and spending time with her family.