Lil Scrappy & Bambi Split … Scrappy Reportedly Dating Erica Mena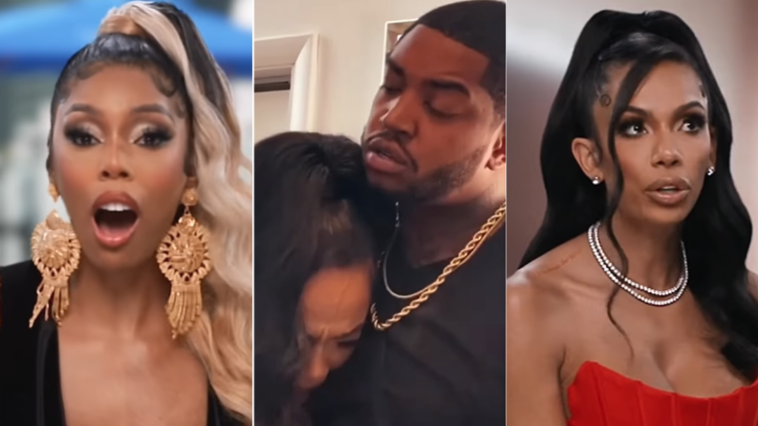 Lil Scrappy & Bambi Split … Scrappy Reportedly Dating Erica Mena
Love & Hip Hop: Atlanta couple, Lil Scrappy and Bambi Benson, have allegedly decided to separate after five years of marriage, according to a report by Media Take Out. Scrappy is also said to now be dating co-star and close friend to Bambi, Erica Mena.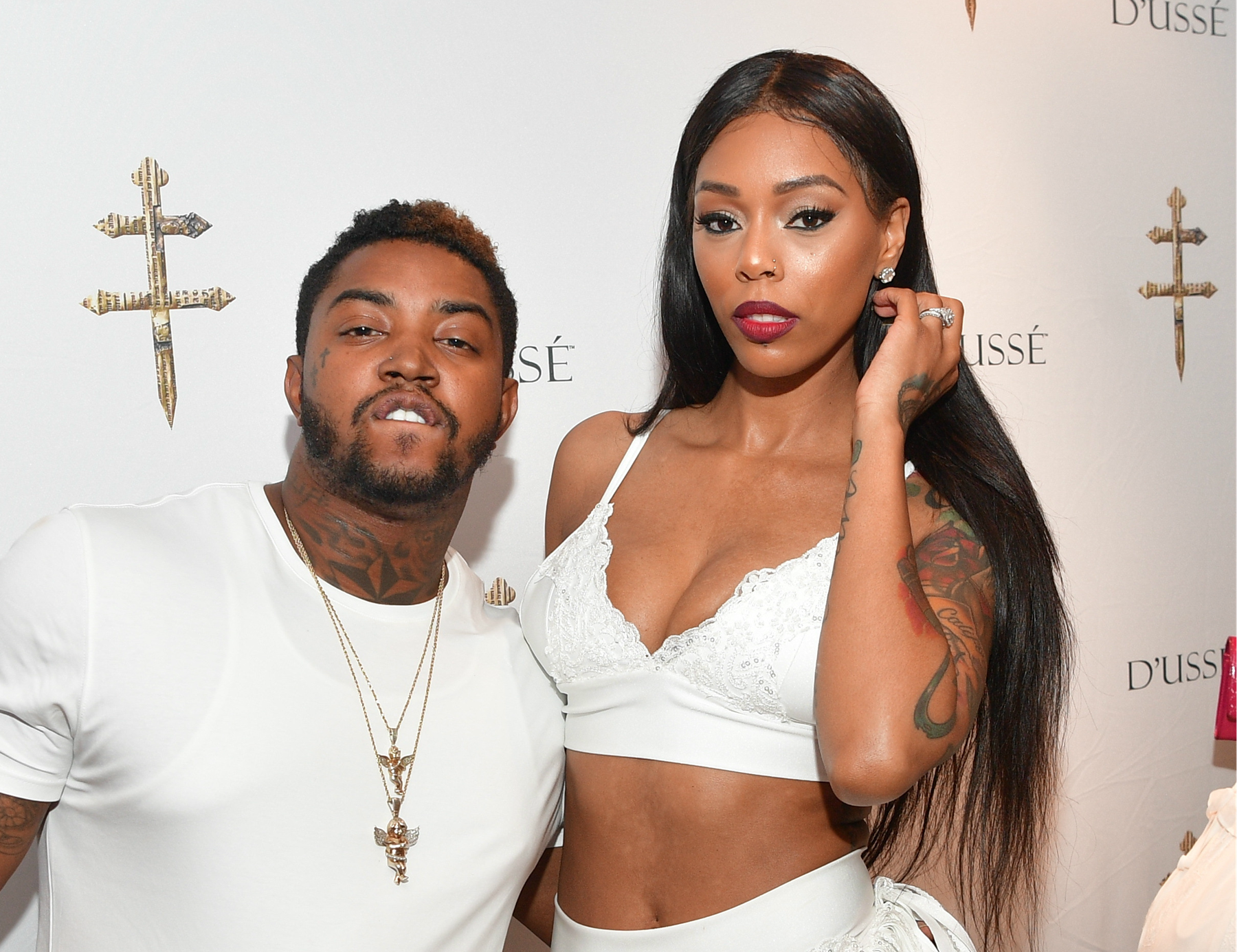 Scrappy and Bambi began their romance in LHHATL's season 3 and proved that they were true rides-or-dies for each other. The couple tied the knot in 2017 and share three kids — a son, Breland, 3, and two daughters, Xylo, 2, and Cali, 1. Scrappy has a previous child, Emani Richardson, whom he shares with ex-fiancé and Love & Hip Hop: Atlanta alum, Erica Dixon. 
Since the inception of Bambi and Scrappy's relationship, things have been complicated for the House of Shimmer entrepreneur. From love triangles between the couple and Erica, and Shay Johnson, to Momma Dee's constant intervening, Bambi fought through some of her toughest battles and remained by her hubby's side. Things almost came to a head in Season 10, but Bambi was able to fight through her marriage drama with the help of her friends and costars, Sierra Gates and newly-divorced Erica Mena.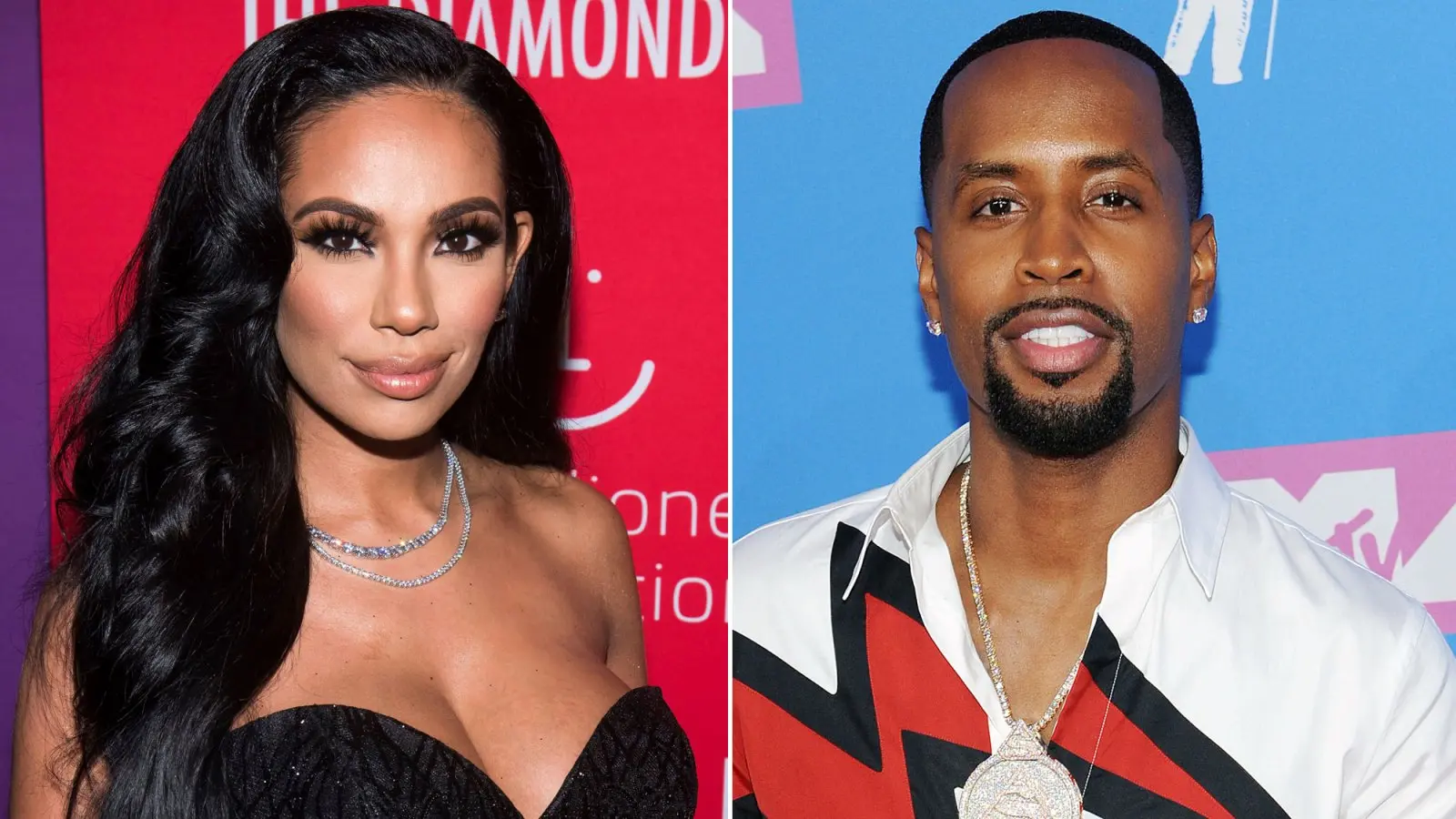 Bambi and the Love & Hip Hop veteran became extremely close after Erica crossed over from the New York franchise to Atlanta. Bambi was there for Erica as she went through her divorce from fellow LHHATL star, Safaree Samuels, and last season, Erica returned the favor. Scrappy even consoled Erica when she found out Safaree, who is also friends with Scrappy, was ordered to pay a measly $4,305 a month in child support.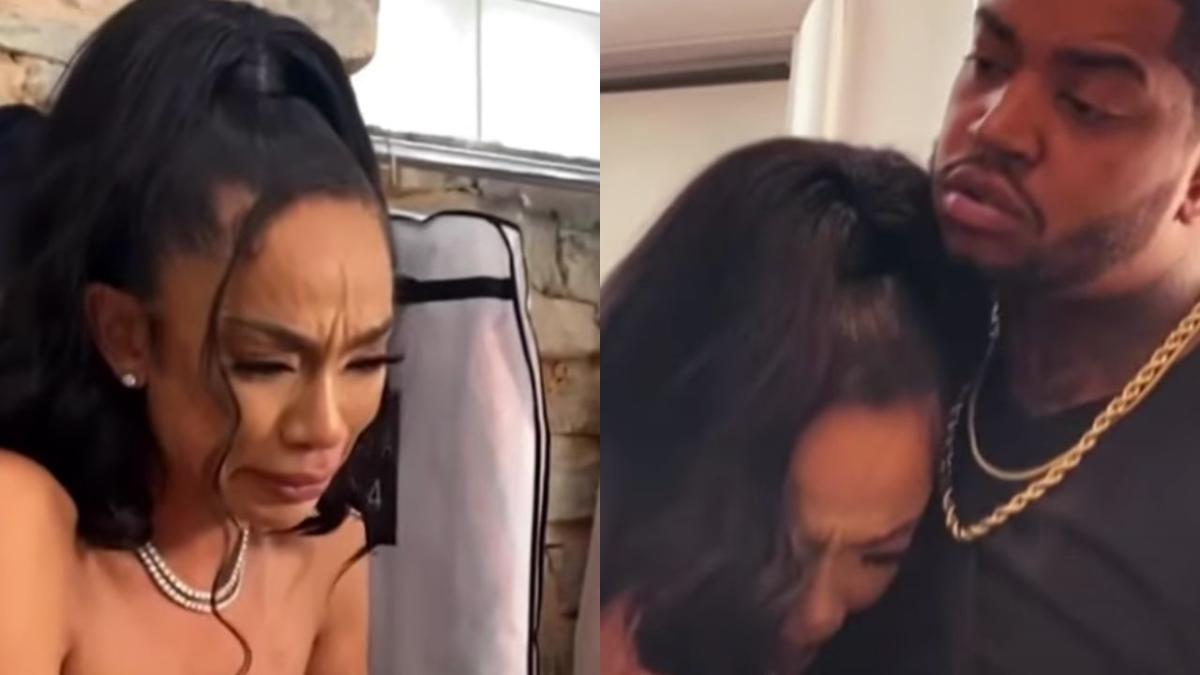 Just recently, an insider close to production told MTO that rumors are swirling on set that Scrappy and Erica may be dating. There has been no confirmation of the allegation, but if it turns out to be true, fans can only imagine the level of drama this scandal will bring next season.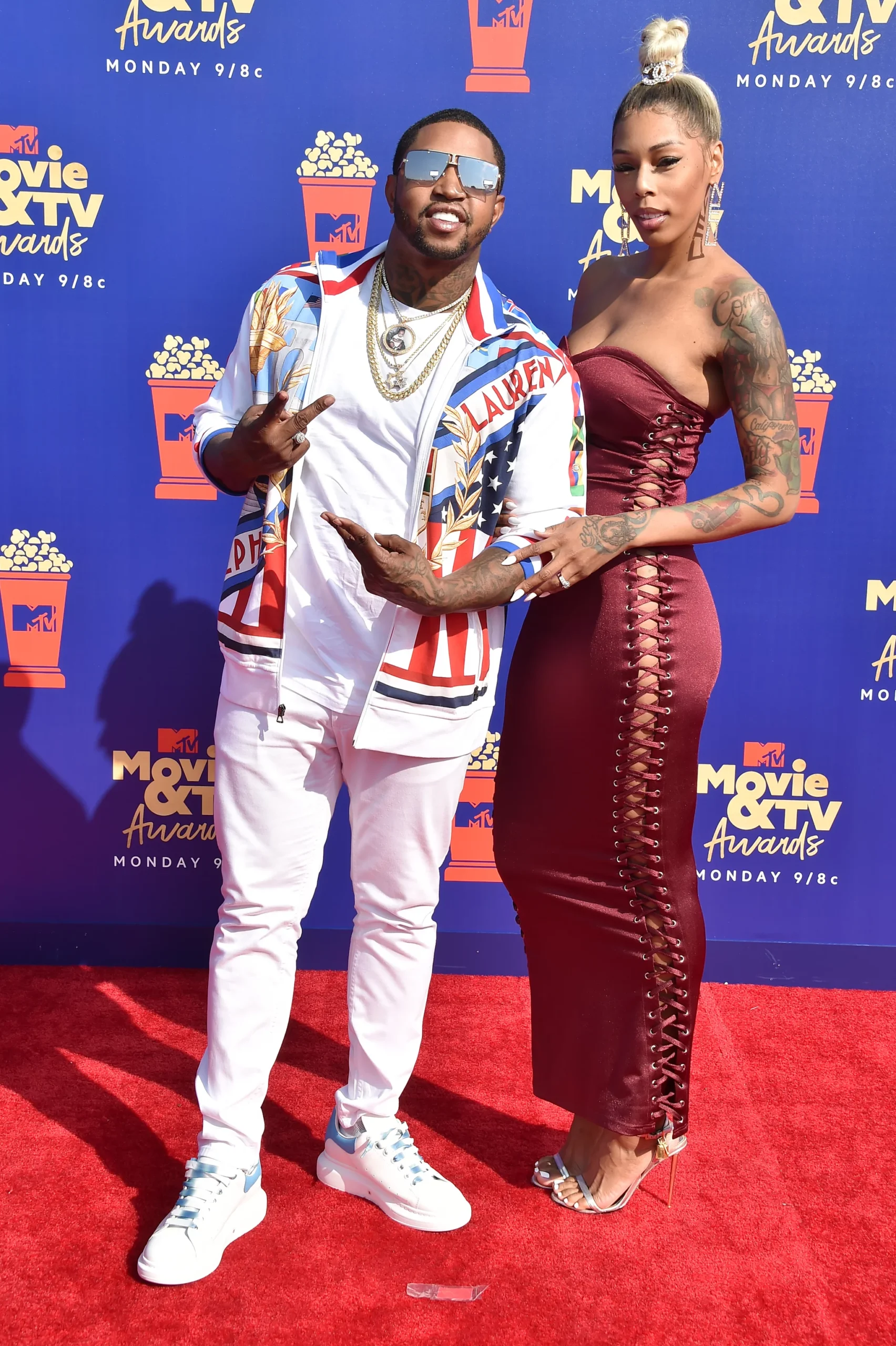 According to the outlet, there's no word if Scrappy and Bambi are done for good or just taking a break, however, the ex-couple have deleted their pics together on Instagram and have stopped following each other's accounts. 
Scrappy and Bambi's divorce news comes on the heels of one of Scrappy's most vulnerable moments in Love & Hip Hop history. As reported, in the November 7 season finale of LHHATL, Scrappy confronted his mother, Momma Dee, for raising him in a trap house and brothel where she pimped women and sold drugs.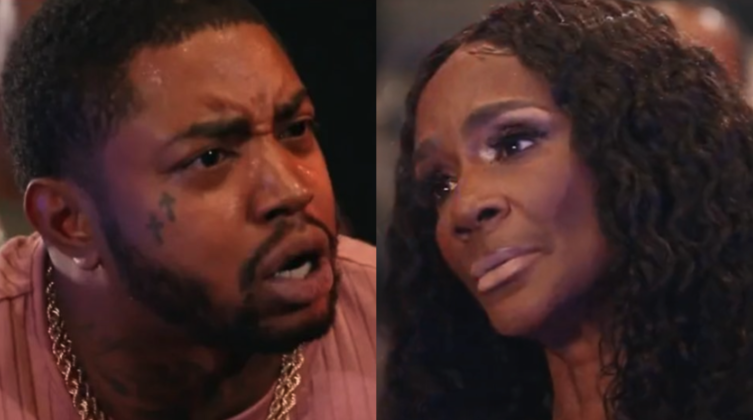 The rapper broke down during a confrontation with his mother about his abnormal childhood. Scrap was raised by Momma Dee while she was an escort, and later on when she became the head pimp for a famous brothel in Atlanta. In an emotional moment in front of his fellow cast members, the rapper shared how painful it was seeing his mother in that environment.
Scrappy told Momma Dee, "Because you have nobody, you should support this because I want somebody," referring to his wife, Bambi.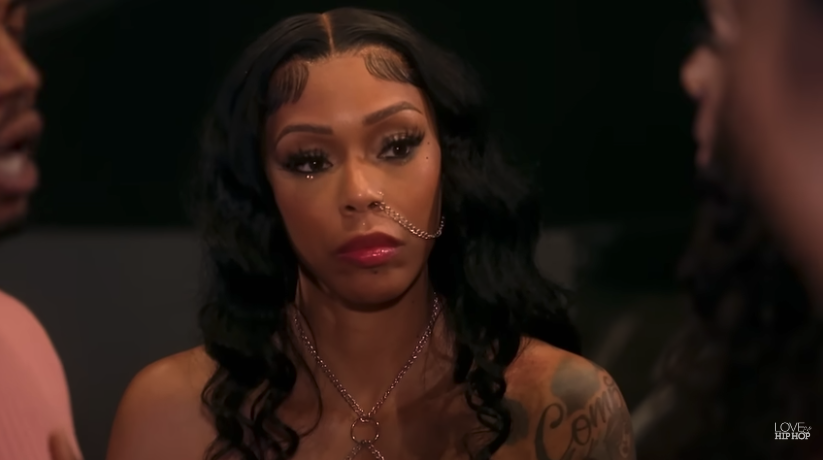 He then asked Momma Dee if she understands why he loves Bambi so much. She replied, "Because of what you saw me go through." The rapper interjected, "No! Because of your lifestyle! I grew up in a whore house, I grew up in a trap house. So all I knew was that. And I love you because you held it down, but imagine … You didn't have to sleep with your mother because you couldn't go into your room. You never had to walk in on mother***** the way I was raised; I had to deal with that sh*t."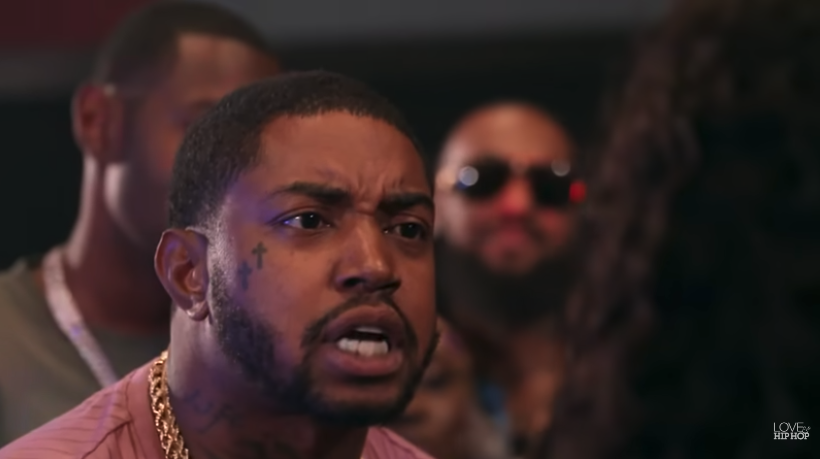 The Love & Hip Hop: Atlanta star went on to say that he had to deal with his past trauma growing up. "I'm still dealing with it because ain't nobody c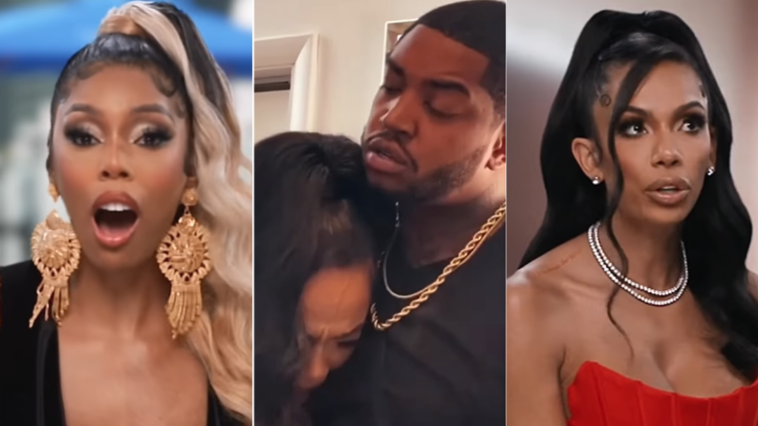 oming to get me some help. Nobody got me help, I learned about that when I got older. This is real … in my head what I go through."
Scrappy then told his mom that he still appreciates her for providing for him throughout his childhood and helping him with his success. "I'm not taking anything from you because you put money in my sh*t, and in my rap career, and nobody did that but you, so I love my momma and I love my wife," he said.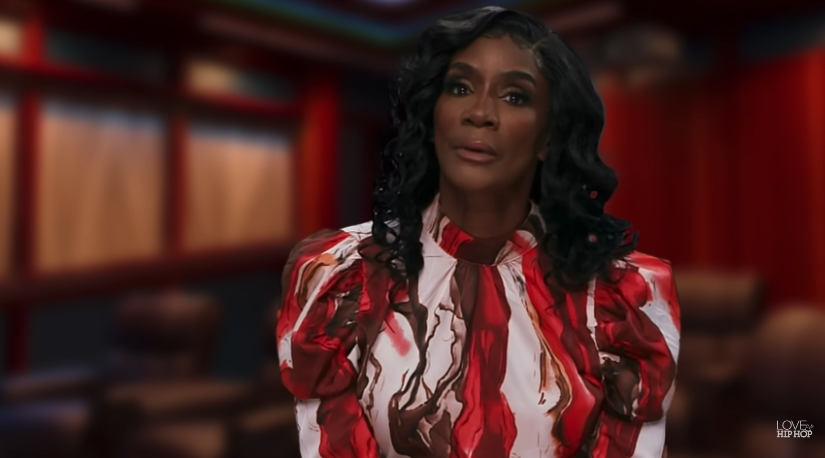 Momma Dee responded in a confessional and said that she did the best she could as a mother.
"I was the best mother I could be, I'm not a perfect person nor am I a perfect mother, no one is. But I want to turn a new cheek myself and get this family."
Stay Connected With All About The Tea: Twitter Ι Instagram Ι YouTube Ι Facebook Ι Send Us Tips
Ashlee Nicole is a Senior Editor at All About The Tea, who specializes in content curation. Born and formed in New Orleans, LA, Ashlee is an absolute music junkie and self-proclaimed foodie who loves all things music, entertainment, and culture.