RECAP: '90 Day Fiancé: Happily Ever After?' Angela Cusses Out Michael's Friends, Kimberly Doubts Relationship With Usman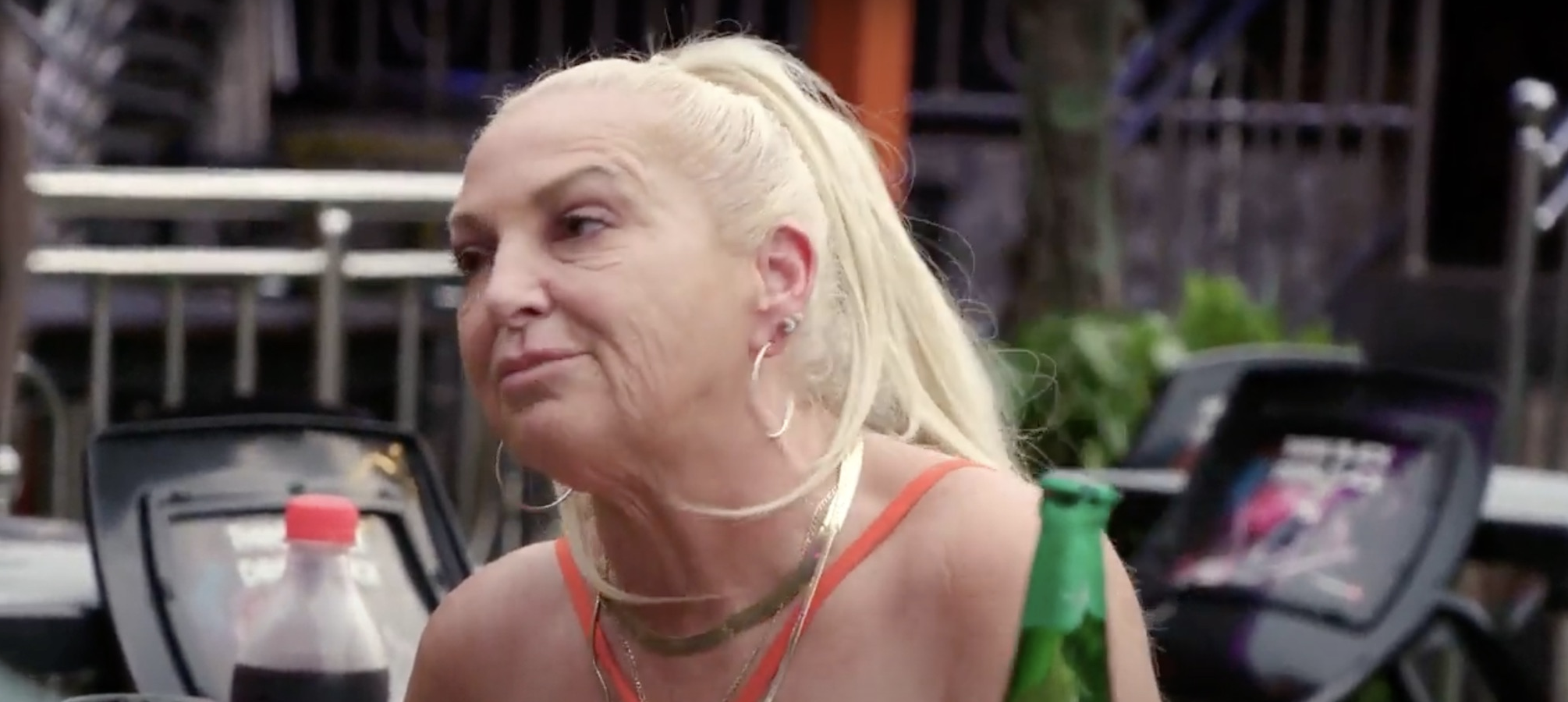 RECAP: '90 Day Fiancé: Happily Ever After?' Angela Cusses Out Michael's Friends, Kimberly Doubts Relationship With Usman
Kimberly and Usman
Kimberly Menzies has had enough of Usman Umar's lies, especially surrounding adopting his brother's son.
Kim hit a breaking point on Sunday night's episode, and she gives Usman back his engagement ring after a heated argument.
Tension erupts before Kim meets Usman's nephew, who he wants to adopt, but when Kim finds out that the boy's parents have no knowledge of Usman's adoption proposal, she feels slighted.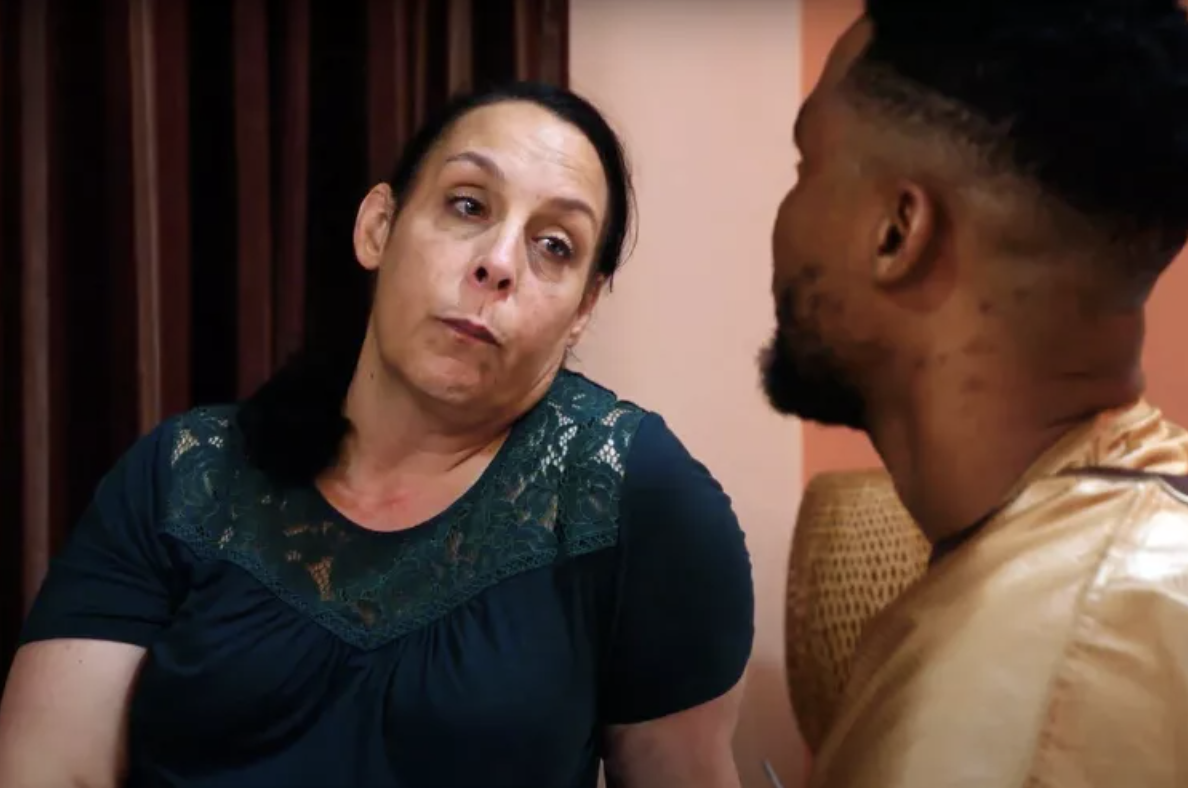 Kim's son, Jamal also takes issue with Usman's pattern of omitting information. He wants Usman to know he has his mom's back and he better do right by her.
"Sometimes, I think Jamal gets too much into his mom's business, and it is too much for me," Usman tells the camera.
The following day, the couple meets with Usman's family, Mohammed and his wife Zainab. The couple seem somewhat open to the idea of Usman and Kim adopting their biological son, Mahadi. Although shocked by Usman's proposition to raise their child in America, they saw some merit. The conversation hit a stumbling block — the child would have to be raised as Muslim but Kim is adamant about not converting to Islam.
"Would you want my mom to convert to Muslim?" Jamal asks, and they affirm.
"This is why I said you need to talk to them before I got here," Kimberly responds to Usman. She's not converting, and, "to surprise them with this is just not cool to me."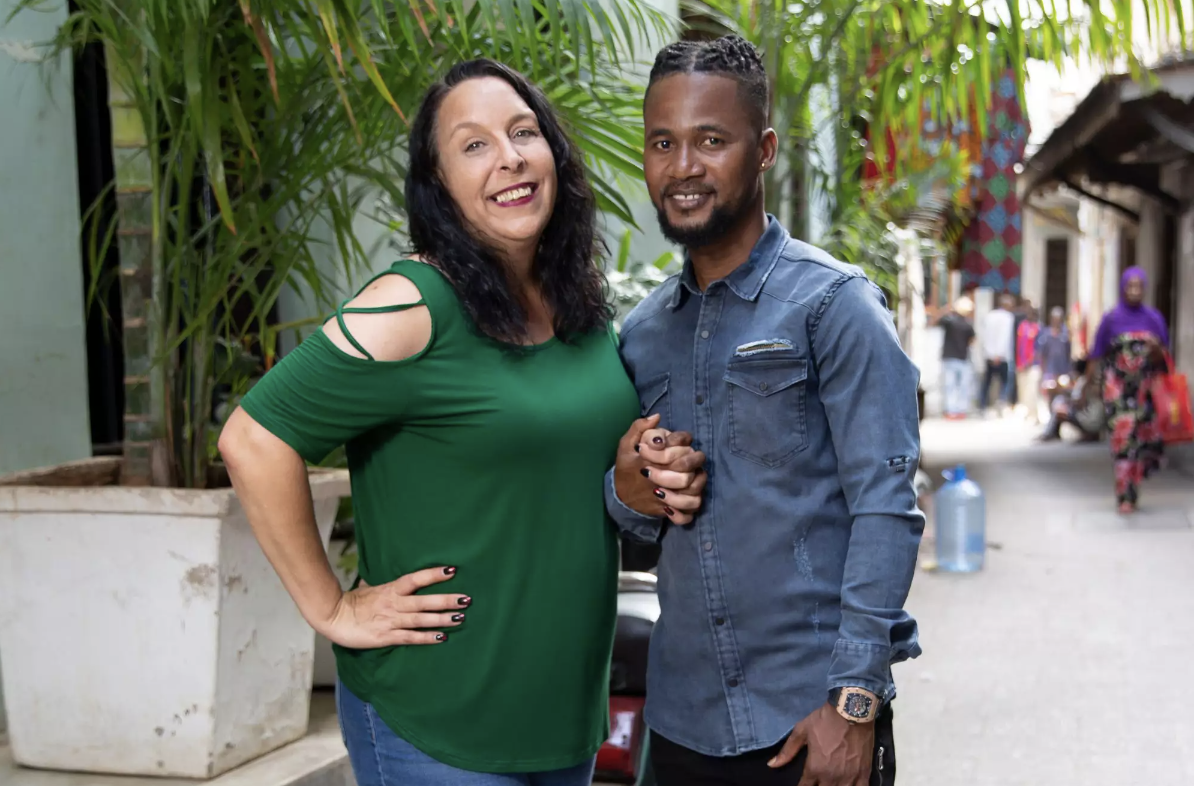 Also in the episode, Kim goes off on Usman for not spending quality time with her while she was in Nigeria.
"I'm sitting here f—ing thinking about adopting a baby," Kim says emotionally to Usman. "You're on your f—ing phone all the time. You can't even hold a conversation with me."
She adds, "We don't even have sex."
Later, Jamal and Kim take a stroll and she explains that she'll need to talk further with Mohammed and Zainab before making a final decision on the adoption. Jamal feels his mother is making a huge mistake and warns her, "I just see red flags every time y'all talk about this, honestly.
Big Ed and Liz
Liz Woods and Ed Brown have a disagreement that ends with Liz walking out of filming.
"I've been thinking about the future and wanting to be secure," Liz says to Ed while they sit together at a table.
"I'm not going to be pressured into getting married," Ed says adamantly.
"I don't deserve the drama anymore," she says with tears streaming down her face. "I don't deserve the heartbreak, I don't deserve it." Liz says in a talking head confessional.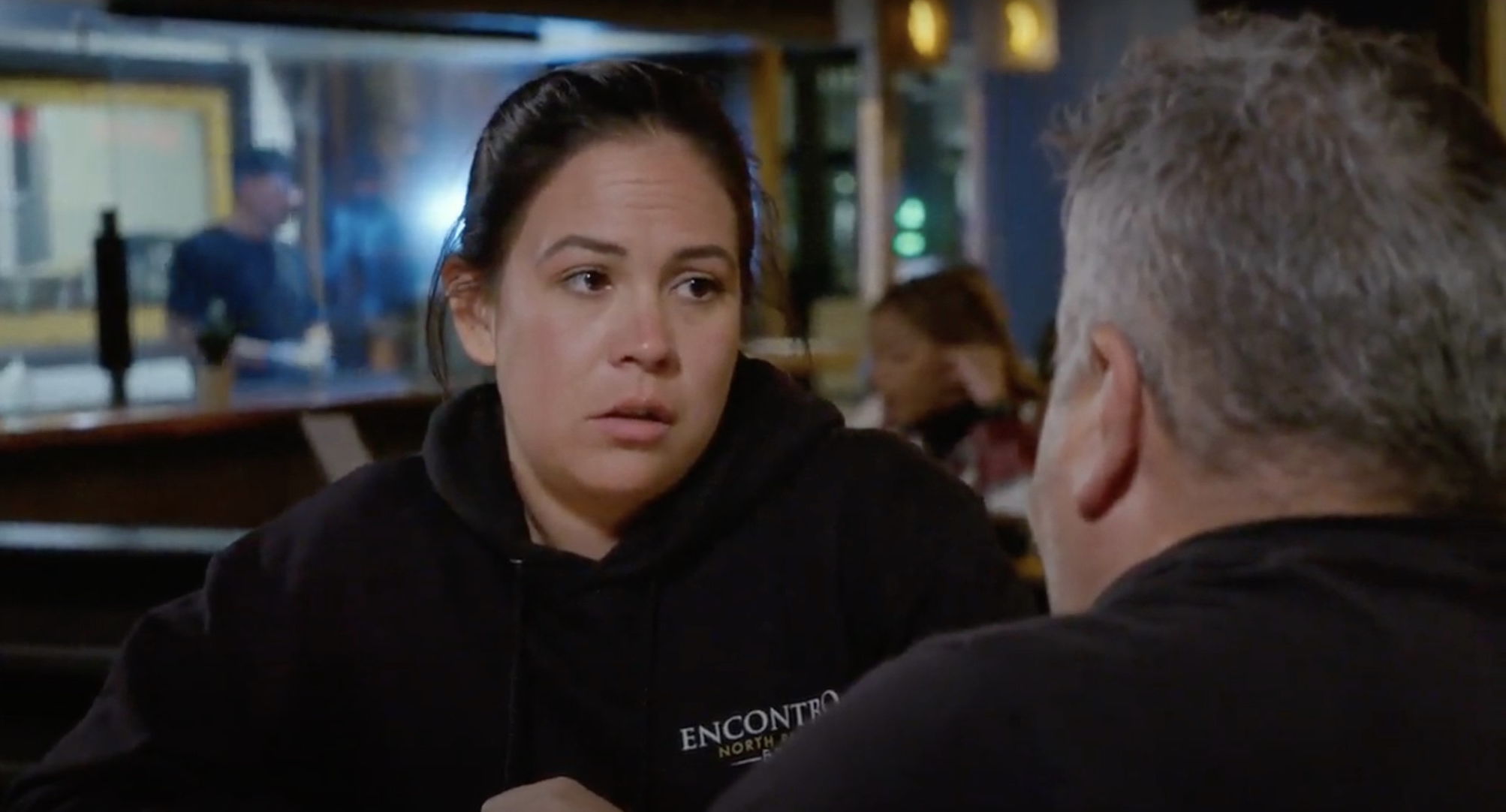 Earlier in the episode, Liz talks to Ed about the offer to co-manage the restaurant she works at but Ed is concerned with how much time she'll spend at work, and more specifically, how late she'll be working.
"If he will keep acting so controlling, I don't know," she admits to producers. "Maybe I might stay."
"I have to admit, Liz going back to work full-time does scare me," Ed tells the cameras. "Because it has led to our breakups in the past. Yet, I still want her to feel empowered and independent."
"If I want my relationship with Liz to work, I'm just going to have to be okay with that," he said.
Liz then talks about working night shifts occasionally (which is not in her control), and Ed's against it. "I don't want 1 a.m. bulls—, like, midnight stuff," Ed said.
"I'm not going to understand that," Ed said. "I don't want you working until 1 a.m. I'm sorry, I don't. And I'm never going to be okay with it."
Jovi and Yara
In the episode, Jovi Dufren and Yara Zaya continue to clash over Yara's strong desire to stay in Europe longer to help her family, who have escaped war in Ukraine. Jovi is not on board with his wife's wishes, and explains how he feels Yara's broke his trust. He loves their life in America and even had plans to buy a house soon. He's demanding Yara come back to the States with him.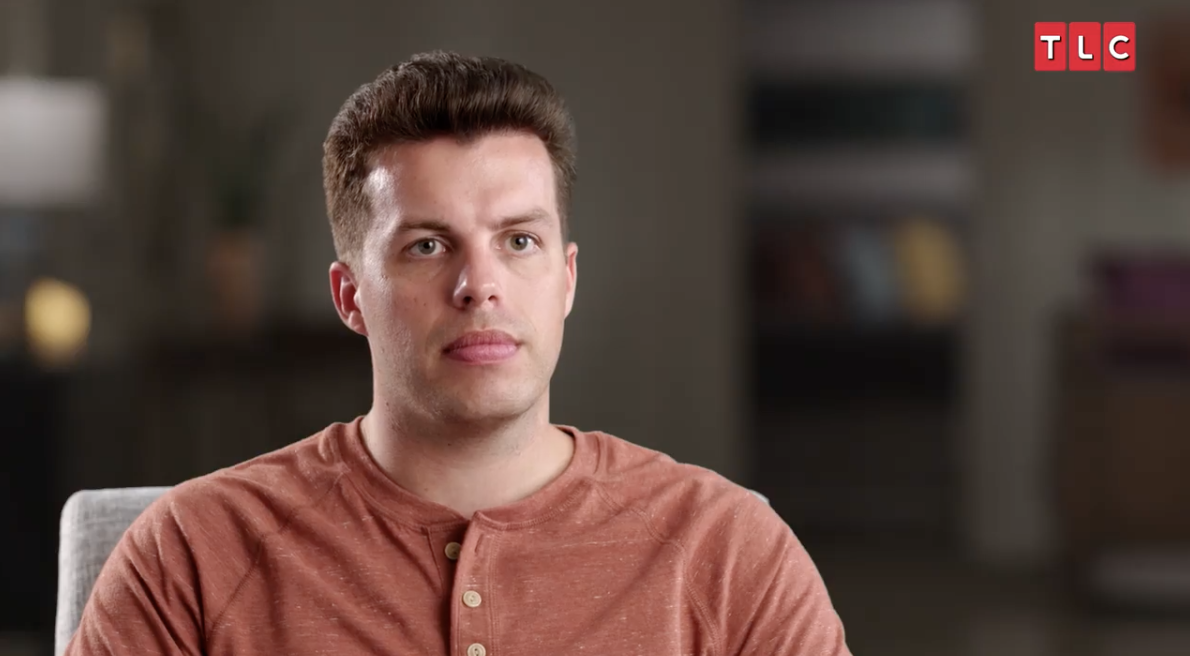 Yara confesses to Jovi that she's been miserable for the past two years in America and Jovi wants to know how he can feel confident that she'll ever come back. He's feels Yara's friend, Karina and her mother, are driving Yara's urge to stay in Europe. 
"How come you just hear yourself?" her friend Karina asks him. "You're being selfish!"
Angela and Michael
During the episode, Angela Deem goes off on Michael Ilesanmi's friends, in a blowout fight. 
Before meeting Michael's friends, Peter and Ade, Angela explained her reservations in a confessional. "I haven't seen his friends in five years and Michael wants me to go have a drink with the goofballs because he wants us to get along. I agree to go but I'm not really wanting to do this," she said.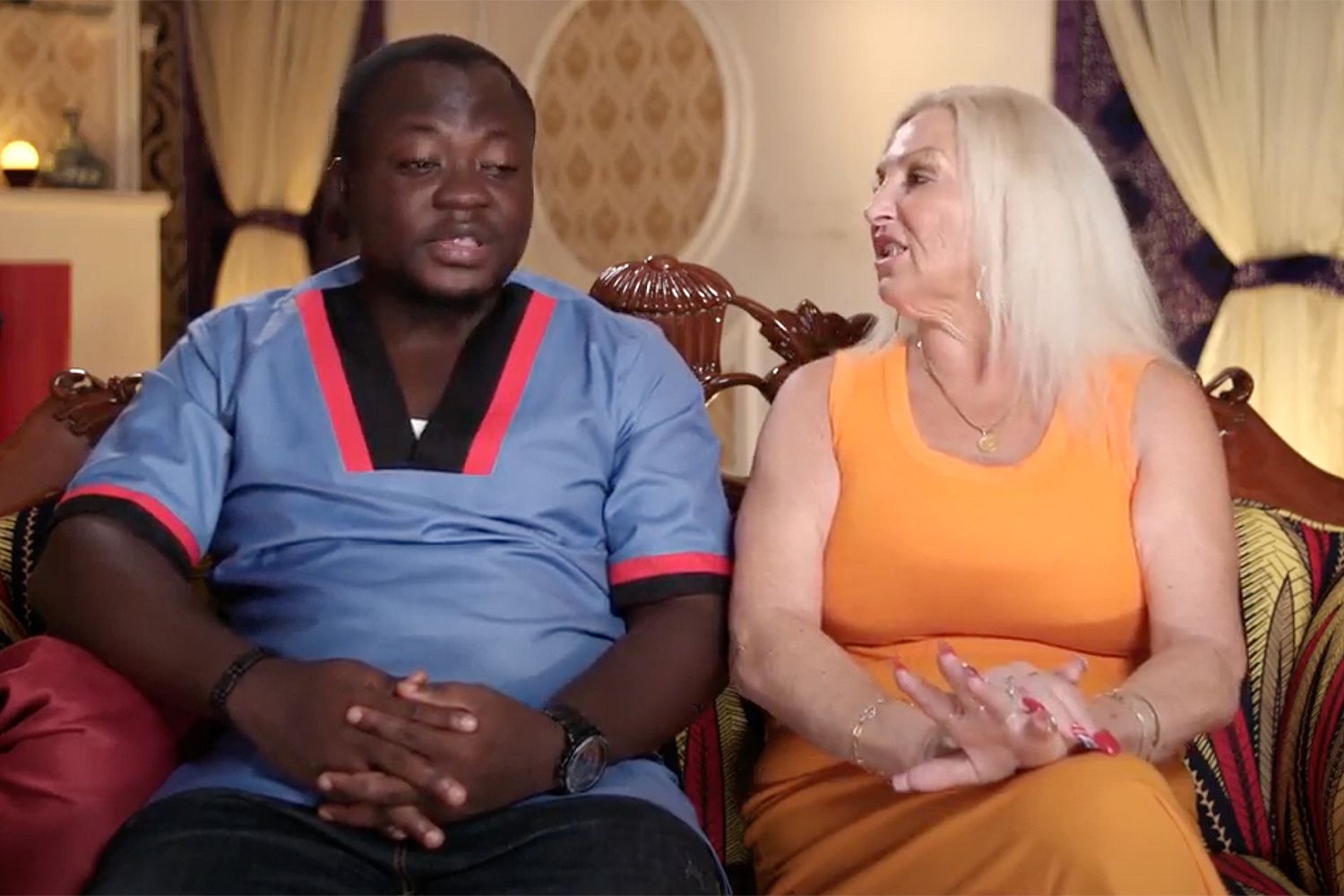 Angela wonders how his friends knew she was in Nigeria. "You had to call them or something. Somebody told them. They aren't psychic now. Hell," she tells Michael.
In a talking head confessional, Angela explains why she doesn't like her husband's friends. "I hate that Michael has been seeing the goofballs behind my back because the goofballs have been nothing but disrespectful to me and [have] been bad influences on Michael," she said.
"I leave Nigeria in a few days and the last thing I want to do is start a fight with Michael so I agreed to meet with the goofballs because I know it's very important to Michael and I'm here to work on my marriage," Angela added.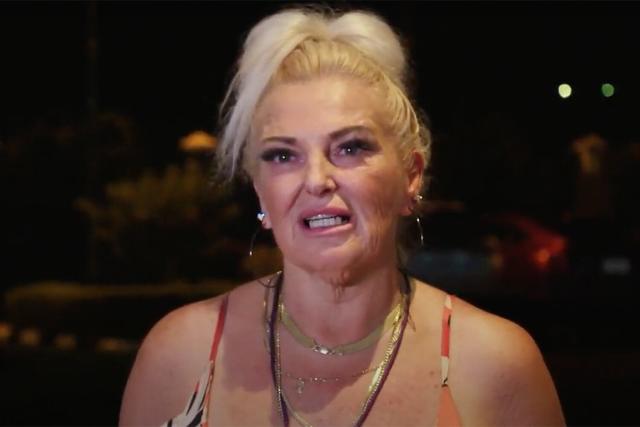 "I don't know why Peter and Ade text this morning asking to meet up and I hope their intentions are good," he said in a confessional. "Despite the fact that my wife doesn't like my friends, I want to bring Angela along because it could be my last chance to make peace with everyone before I get to the States."
As Angela approached the table, she said, "I see their nasty a–es."
Angela first questions the men how they knew she was in Nigeria and Peter answered that she was "the talk of the whole neighborhood."
"A white lady came around to create a big scene at Michael's house," he said. "Then definitely, we knew Angela was in town."
"The incident with Angela, it's kind of funny because that's the Angela we know. She makes trouble." Peter tells the camera.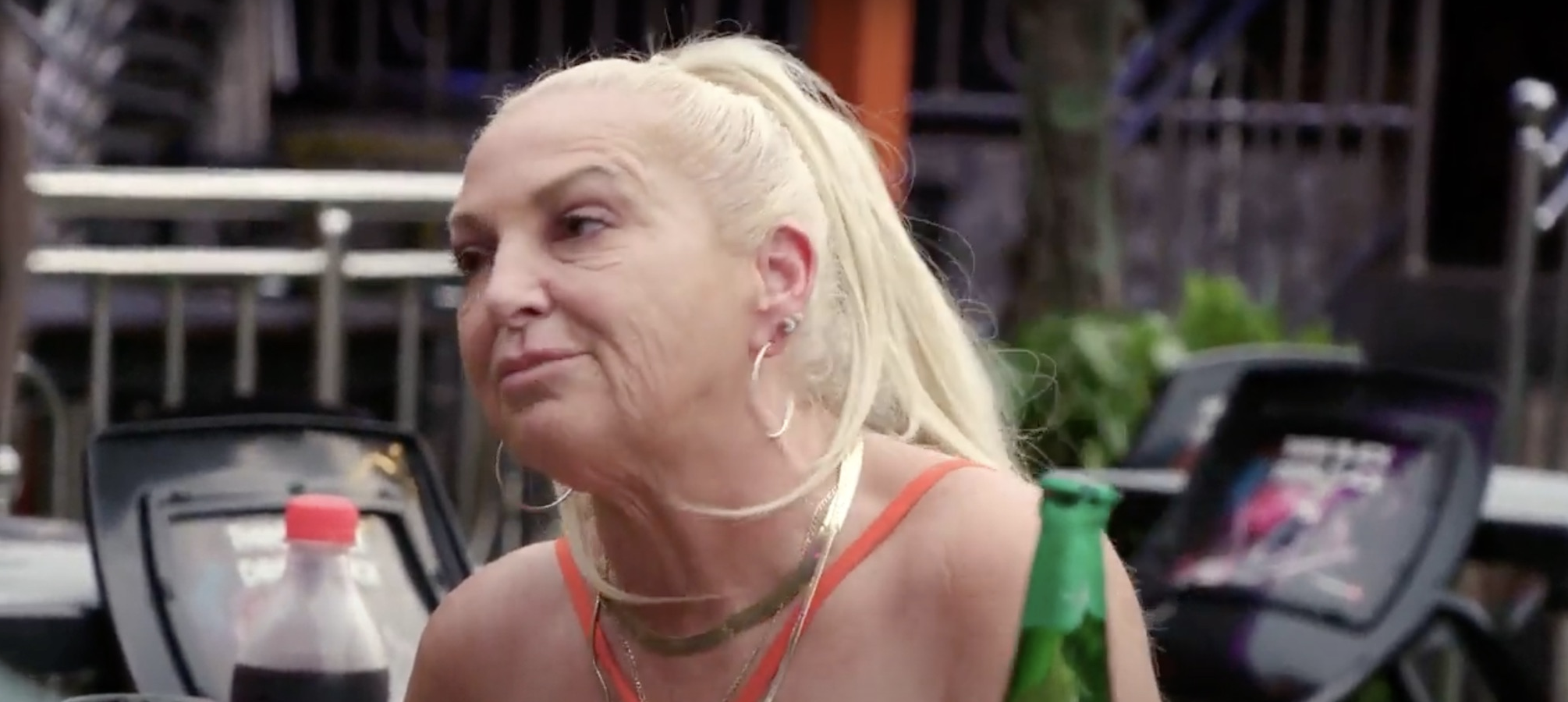 "We invited Michael and Angela out because he shut down his Instagram account," Ade said. "So, I think she still wants to be the boss, and she still wants things to go her own way. I think Michael should stand his ground now."
Peter added, "I don't think Angela is supposed to tell Michael what to do. It's wrong."
Peter asked Michael why has he been absent on Instagram and Angela jumped in, saying, "Do you know we was on the verge of divorce? He was flirting with women."
Tensions erupt when Ade calls Angela "crazy."
"If you are my husband's friend and you all had respect for our marriage, you would have said 'Michael, do you understand the consequences [and] are you ready for this fight with her? Are you possibly ready to get divorced?' You all didn't do that," she said.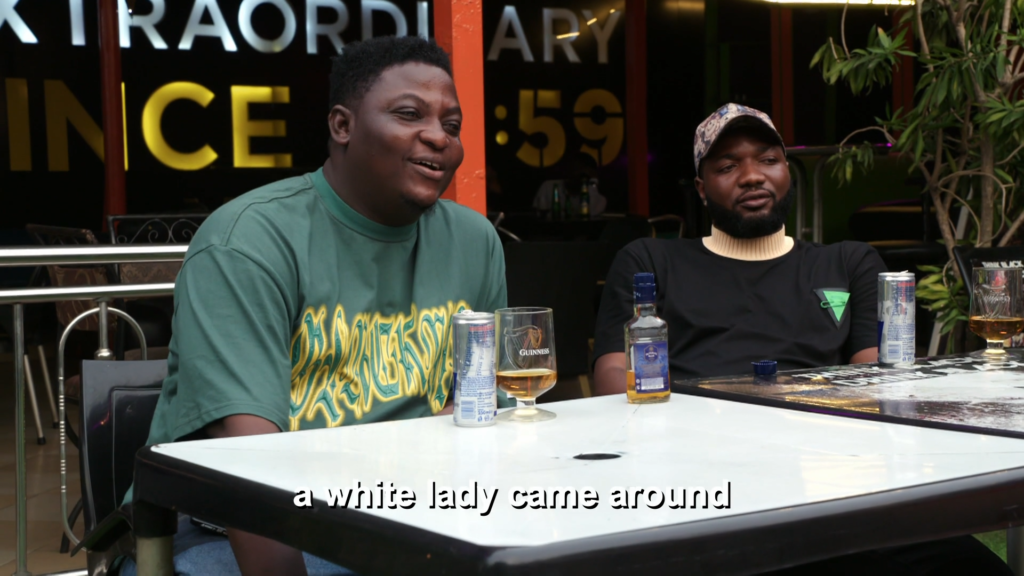 Peter insisted they want "the best" for Michael, and Angela responded by saying, "You're not a good friend. You should have accepted me because of him."
Ade then said, "I'm not sure Angela is the best option for you" which caused tempers to flare at the table. "Why are you doing this? She is my wife, for crying out loud," Micheal told Ade.
After Ade told Angela to calm down, she fired, "You don't f—ing tell me to calm down. Don't you f—ing dare go there. I'll tip this motherf—ing table over. You're not my husband. Don't you dare tell me to f—ing calm down."
Angela told Michael, "You better handle this motherf—er or I will."
Michael defended his wife, "Today, I was hoping to sort things out between my friends and Angela. But now, I'm dumbfounded, I don't even know what to say."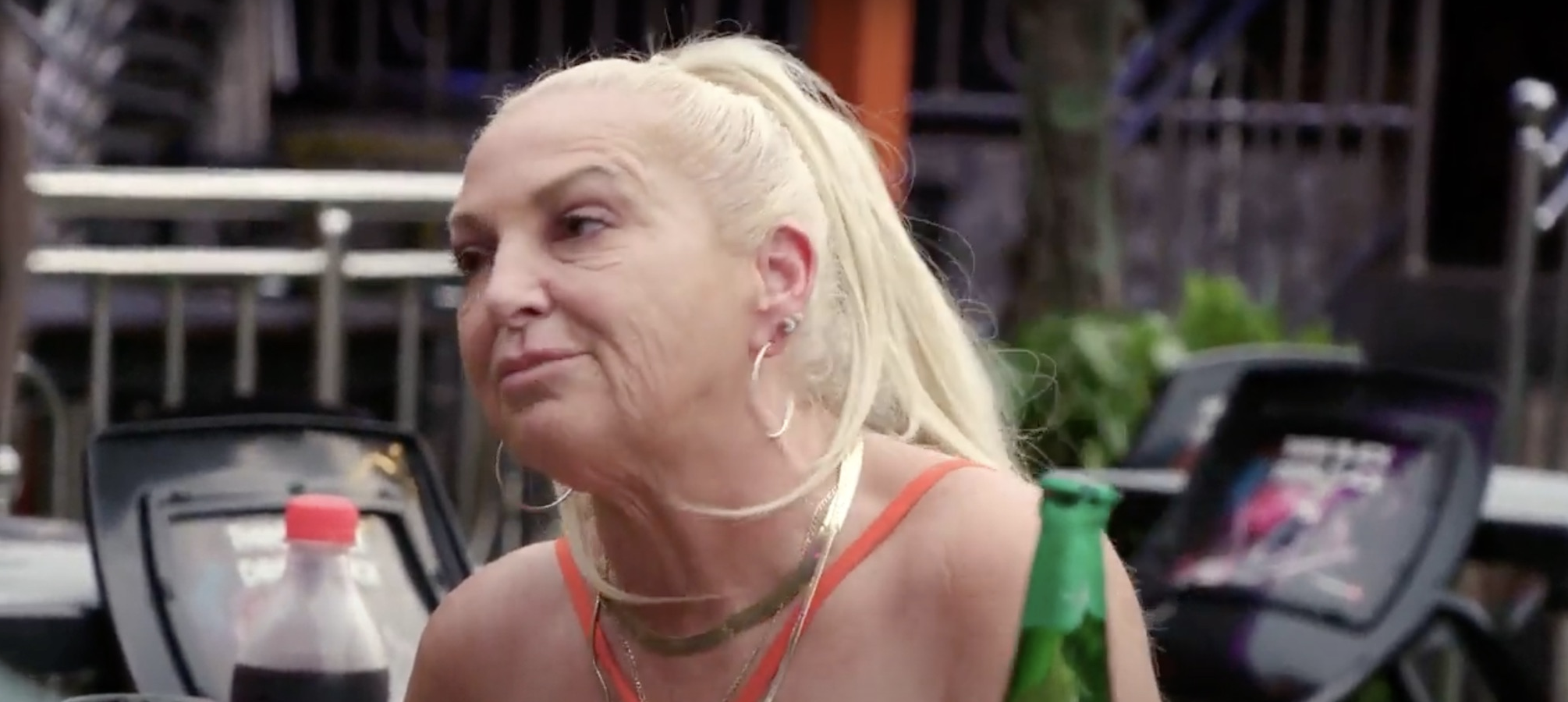 He feels Ade's behavior to be "disrespectful" to Angela, adding, "She's my wife, she's my partner. She's my everything."
Peter found it "confusing" that Michael was sticking up for his wife during their argument because "she needs to work things out with us." He added that he "hopes she's nicer to Michael when he gets to the United States."
Back in the car, Angela thanks her husband for protecting her during the fight. He replied, "You're my wife, who am I supposed to protect, if not you?"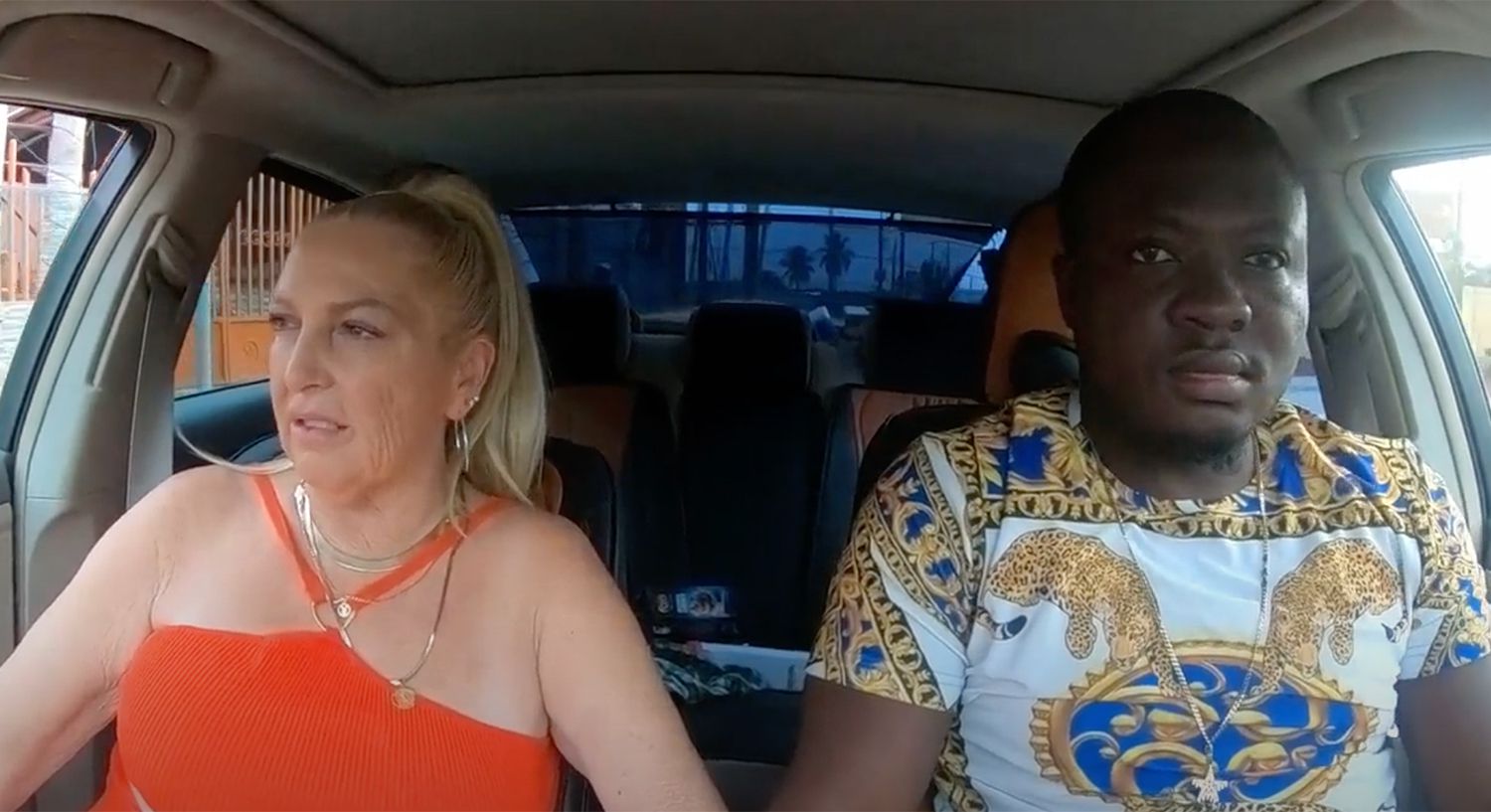 In a confessional, she said, "I'm very proud of Michael for standing up for me because that shows me that he loves me. Maybe now Michael will have a clean slate coming to the U.S."
Jenny and Sumit
Sumit Singh and Jenny Slatten are butting heads on the subject of growing their family with the addition of children — and this issue may end their marriage.
During Sunday night'sepisode, Sumit shares with Jenny that he would like to have children in the future — despite previously mutually agreeing kids were off the table in their relationship.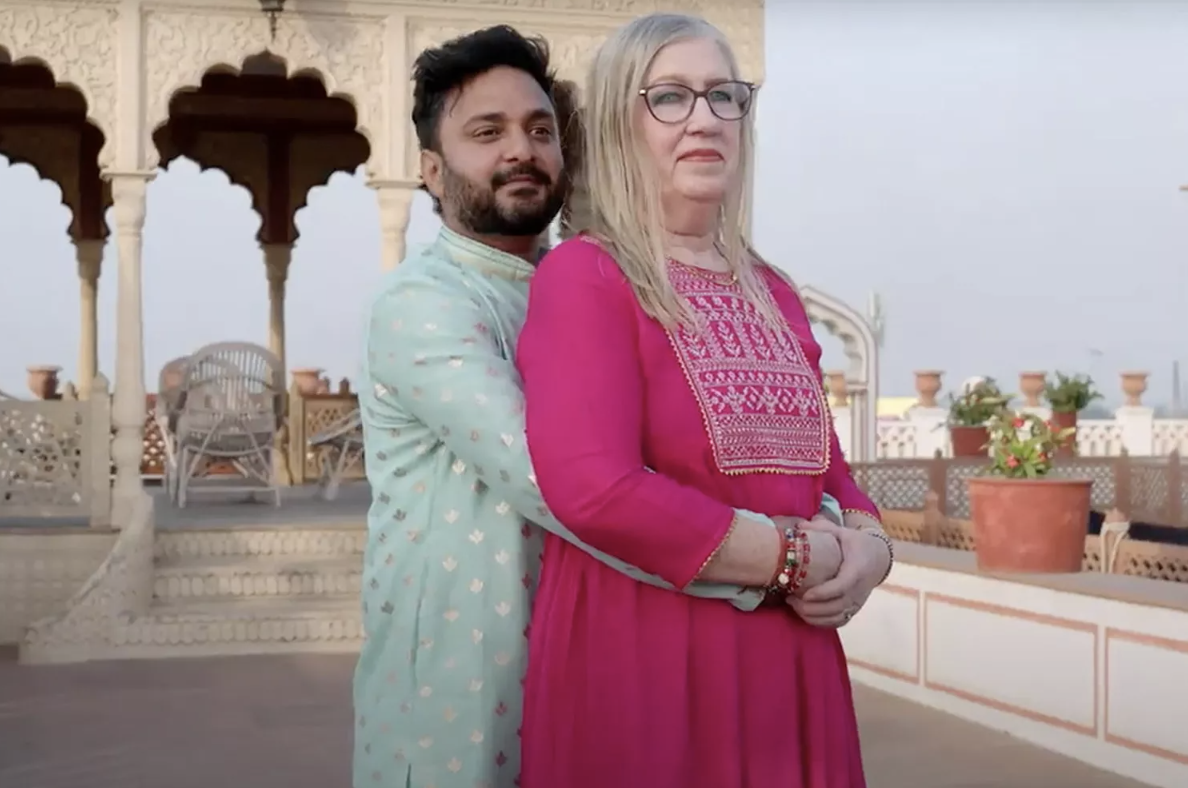 Sumit begins the conversation by telling Jenny, 63, that part of the reason he doesn't want to move to America with her is because "I will be 35 by two years and maybe I'll start thinking about having kids. We might adopt someone by 35. Then, I want to have them in India."
 "What the f—?" a stunned Jenny says in a talking head confessional.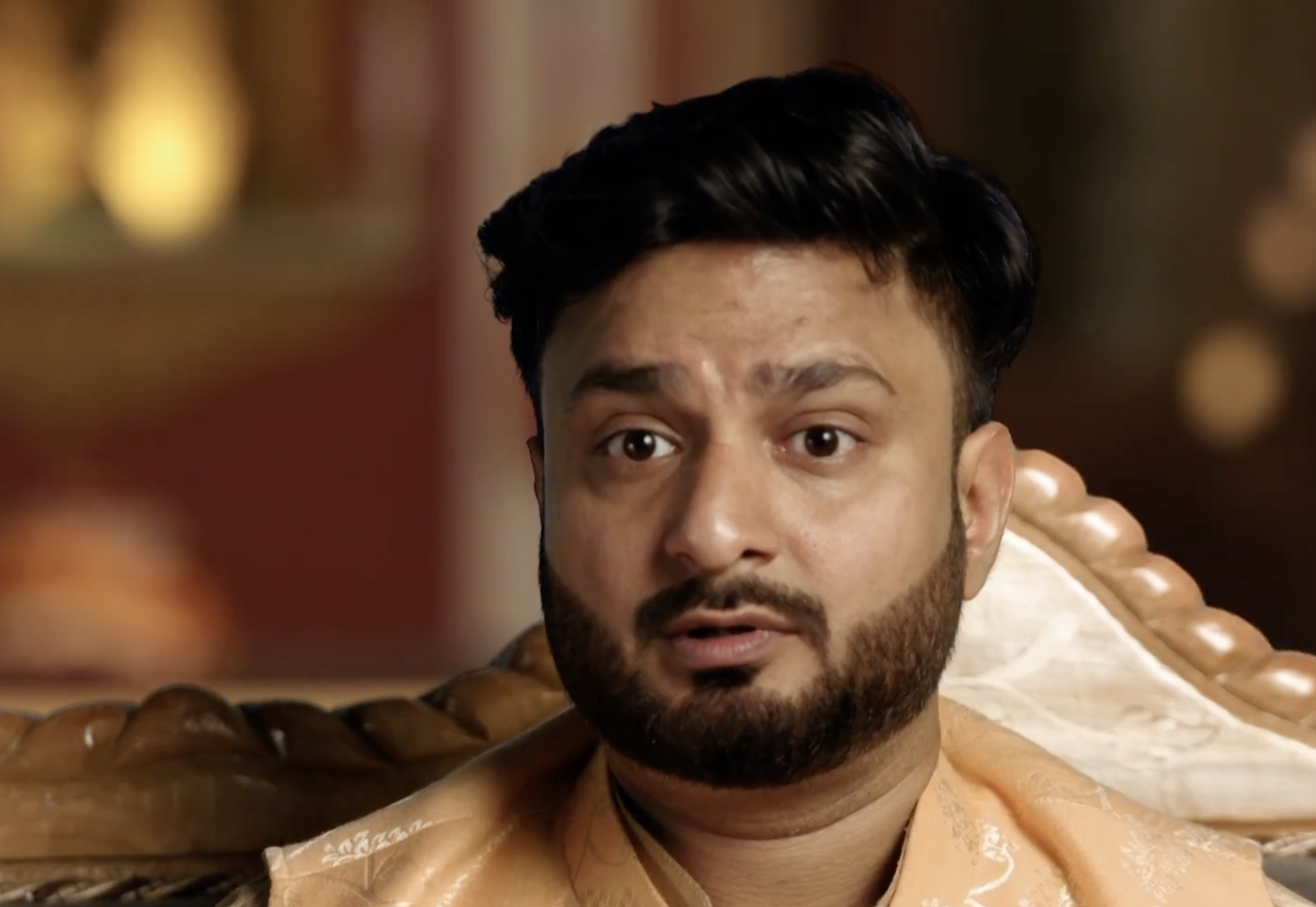 She continues, "First of all, we've talked about this since we met over 10 years ago that this can't happen. It's been understood this whole entire time. So how come all of a sudden now when he wants to have a kid when it was never — I mean, I'm shocked."
"If you want to have kids why did you marry me?" Jenny questions Sumit.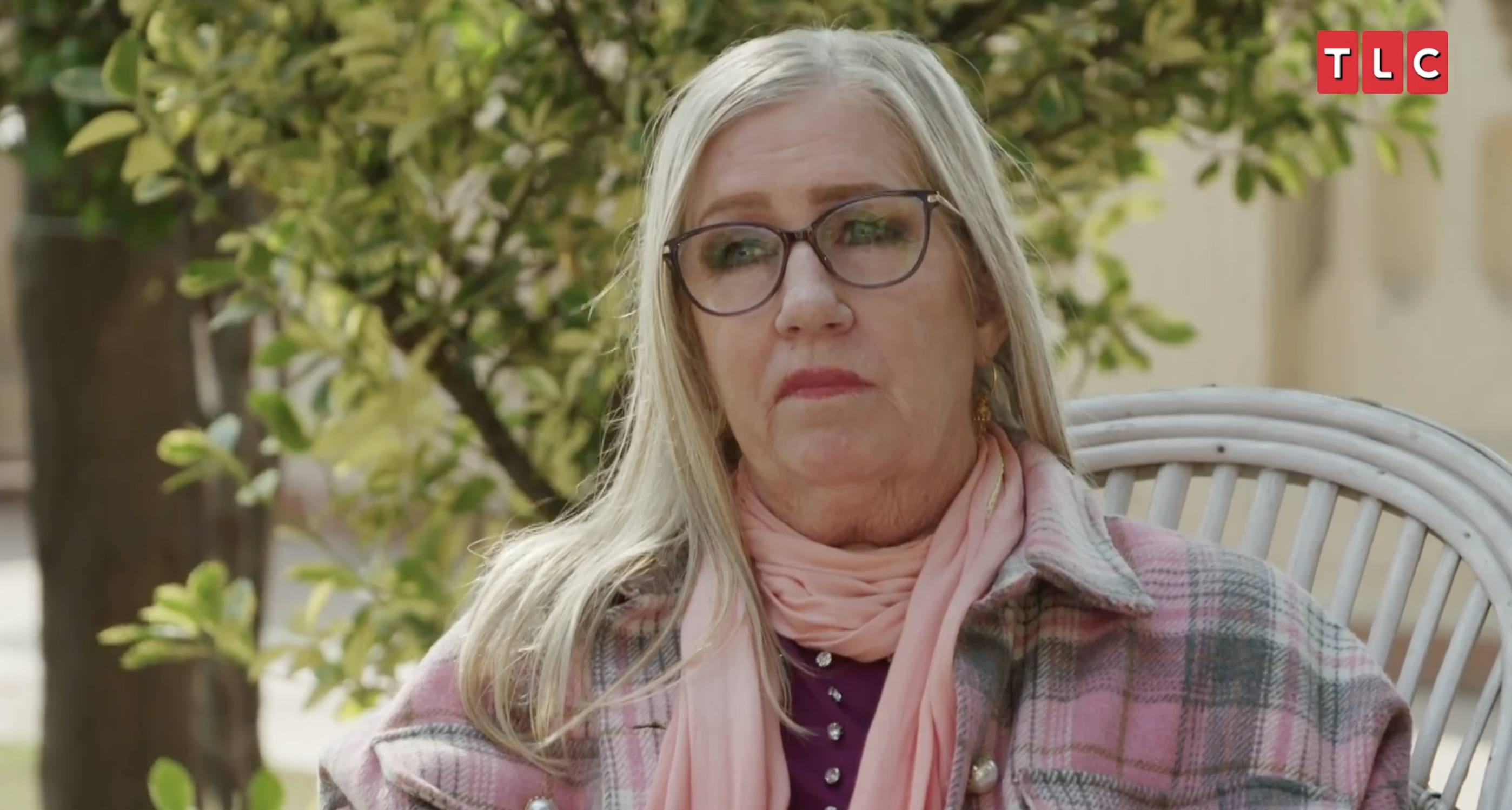 Jenny's adult daughter is also present for the conversation and adds her two-cents: "If you had that even in the back of your mind, you shouldn't have married somebody who is done raising children."
Sumit explains that his strained family situation has changed his stance on having children.
"When I think about family, and my parents, and how to just make them happy, how to win their love back and everything — they said, like, 'You cannot have kids.' Because if I have a kid, then, might be they will be happy. 'Okay, now you have somebody to take care of you.'"
He adds, "And if I have a kid, I want my family to be with that [kid]."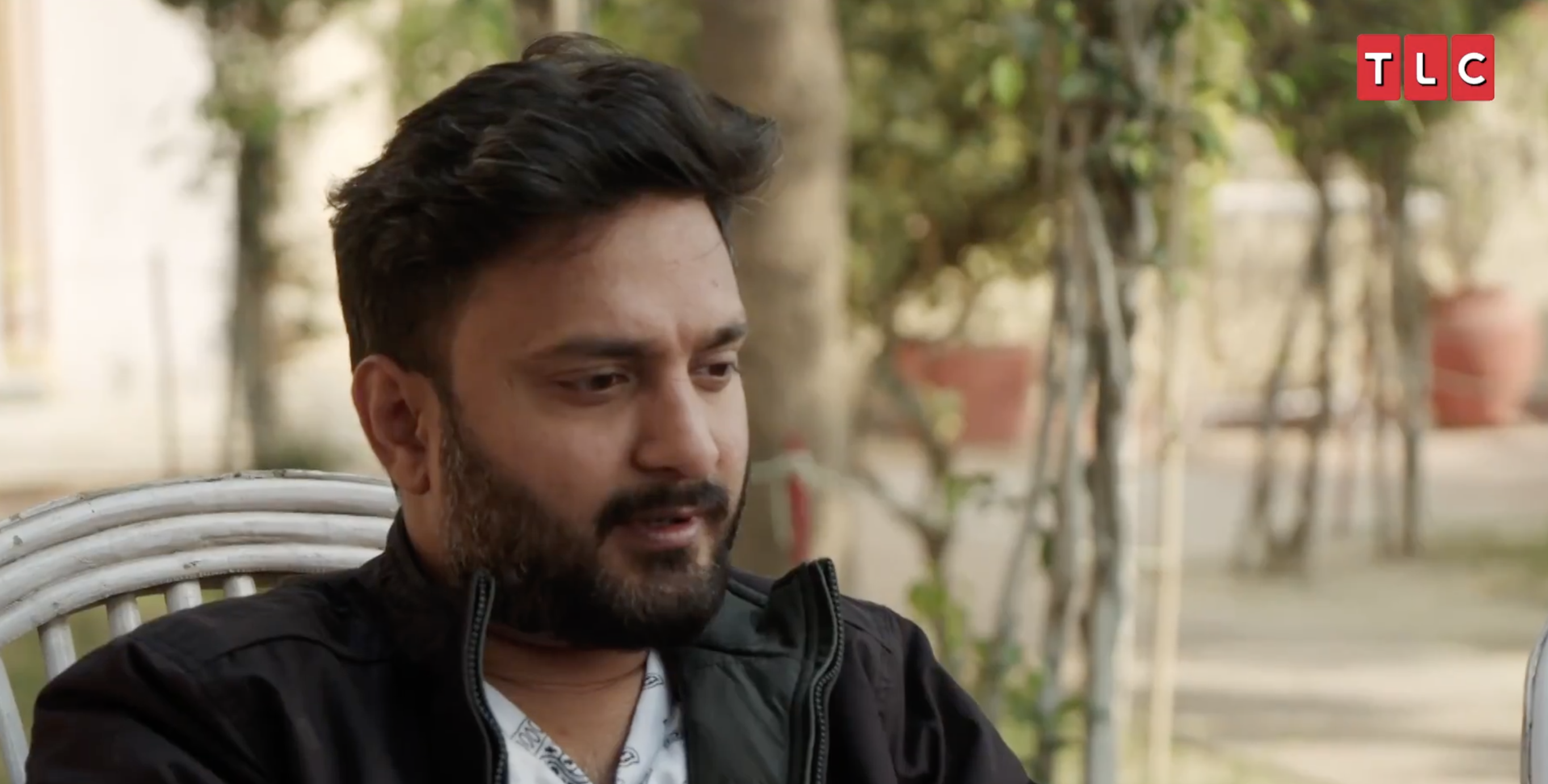 Jenny and Sumit secretly wed without the consent of Sumit's family — and the betrayal caused his family to disown the couple.
Also in the episode, Sumit's father, who has made it clear he wants no parts of Sumit and Jenny in his family. Sumit's father pushed for divorce, reminding Sumit that his mother's health has been negatively affected as a result of the emotional turmoil of the secret marriage.
"I don't want to go to America," Sumit said in a talking head confessional. "I know my life is here. We are living a better life here. The most important thing, I feel like if I go to America then I'm gonna lose my family for good.
Jenny is quite aware of the strong influence Sumit's parents have over his decisions, saying, "Once again, Sumit will do anything to make his parents happy It doesn't seem like anything has changed. Family is gonna be priority — basically always — over me." 
90 Day Fiancé: Happily Ever After? airs Sundays ,at 8 p.m. ET, on TLC and discovery+.
Stay Connected With All About The Tea: Twitter Ι Instagram Ι YouTube Ι Facebook Ι Send Us Tips
Olivia Davis is a Staff Writer at All About The Tea. Olivia's hobbies include binging Netflix series, and watching Housewives on Bravo. She graduated from San Francisco State University with a degree in History.