'90 Day Fiancé: Happily Ever After' Recap: Michael Threatens To Leave Angela, Shaeeda Issues A Baby Ultimatum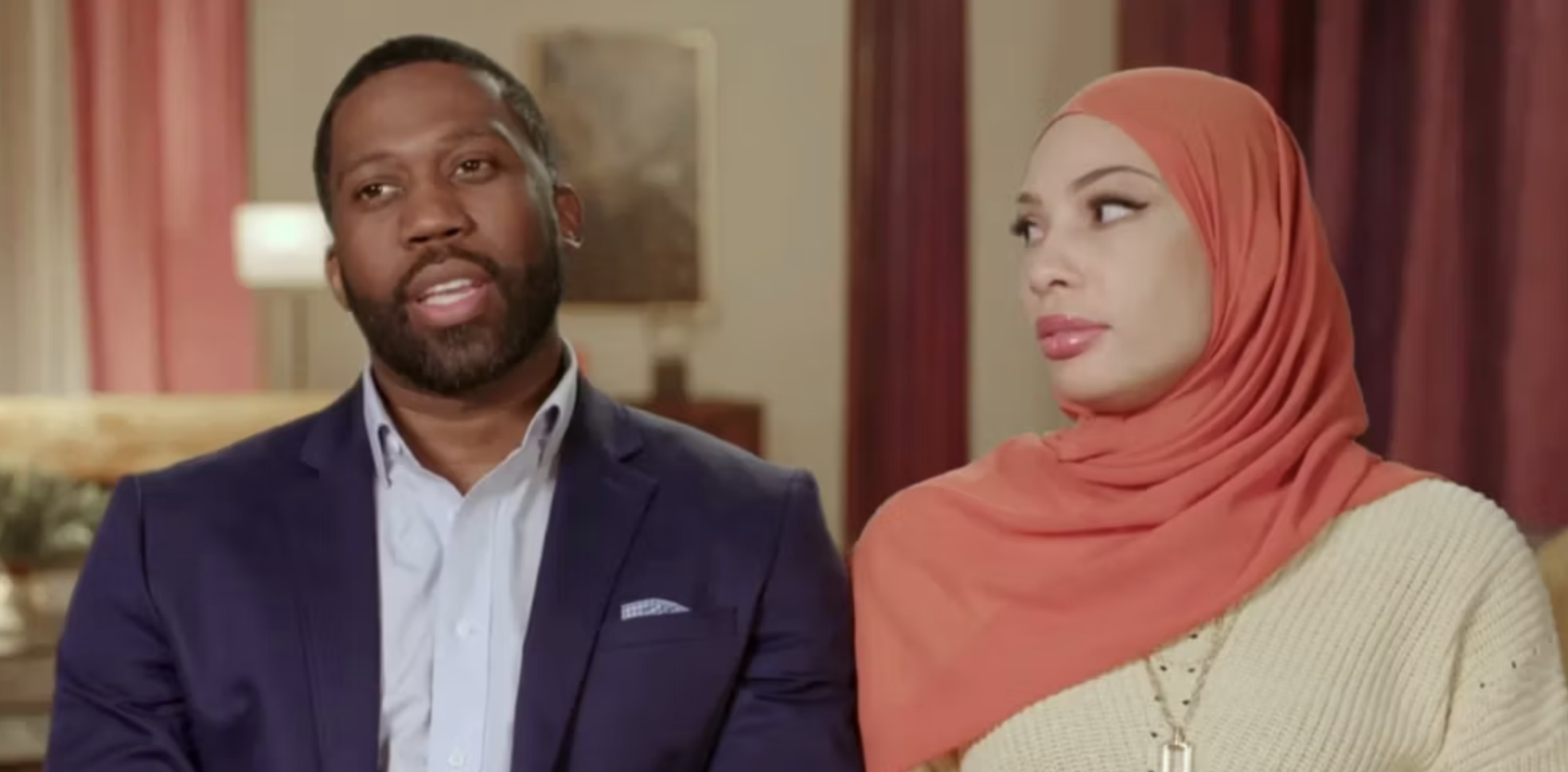 '90 Day Fiancé: Happily Ever After' Recap: Michael Threatens To Leave Angela, Shaeeda Issues A Baby Ultimatum
Bilal and Shaeeda
Bilal Hazziez surprises Shaeeda Sween with a helicopter ride around New York City, to show her a baby would be an inconvenience in their relationship. But the good time is not enough to keep her mind off babies. As soon as they land, she tells him, "You're doing everything but the one thing I want the most, you're ignoring it. You think on the helicopter ride I don't think about it?"
"How am I ignoring it when we talked multiple times and put it in writing?" Bilal responds.
Shaeeda issues him a 9-month ultimatum to get her pregnant or she's leaving the relationship. He doesn't take too kindly to her demands and, wants to know what has she done for him.
"It's beyond hurtful to hear her say that this could break us," Bilal says in a talking head confessional. "But if she believes that us having a baby validates us, it worries me."
"Way to ruin a moment!" he snaps.
Shaeeda and her friend, Eutris meet before she returns to London. Eutris suggests Shaeeda trap Bilal by "accidentally" skip her birth control to get pregnant. Shaeeda shares she not on birth control and Bilal uses protection.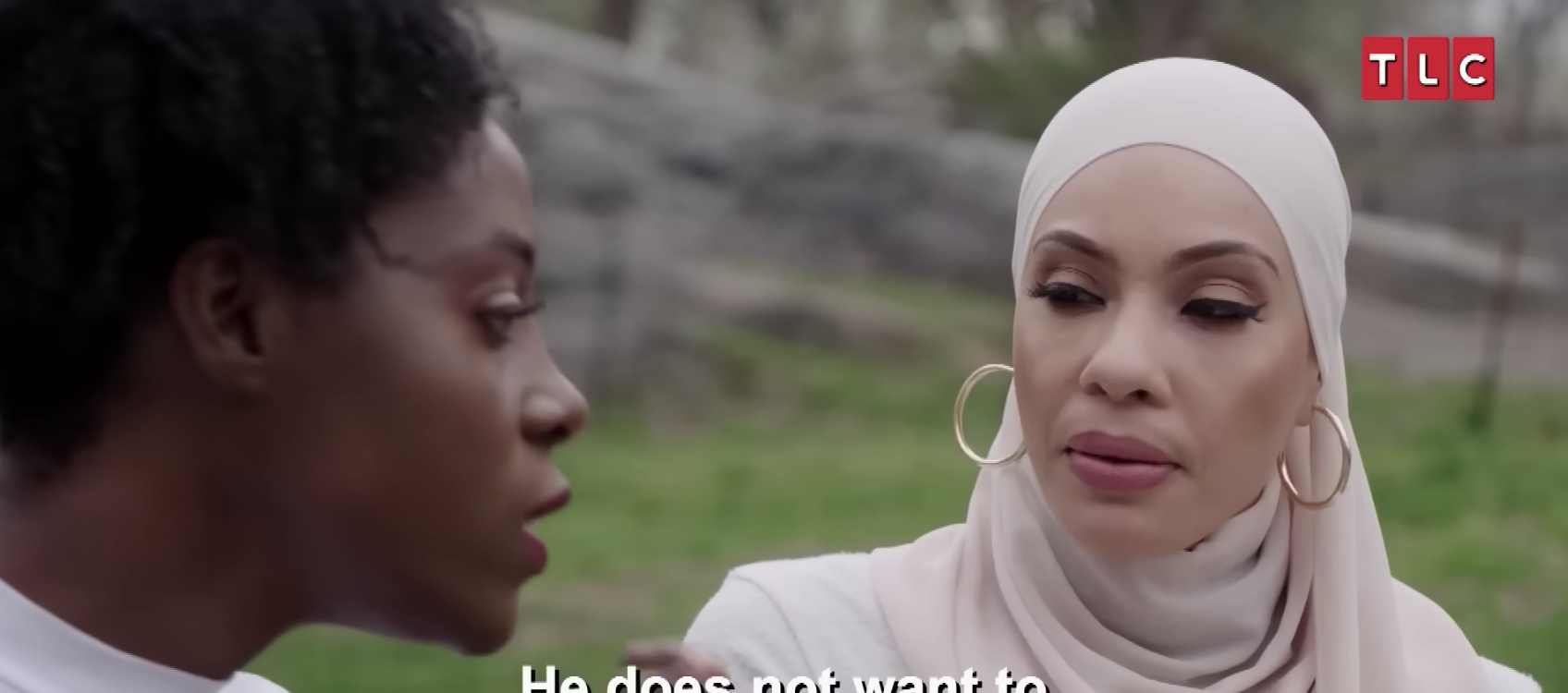 Eutris feels Shaeeda is growing the "balls that I think you need" to make Bilal commit to having a child. She urges her to stick to the 9-month ultimatum. "I need to put my foot down and I'm going to stick to the timeline," Shaeeda tells the camera.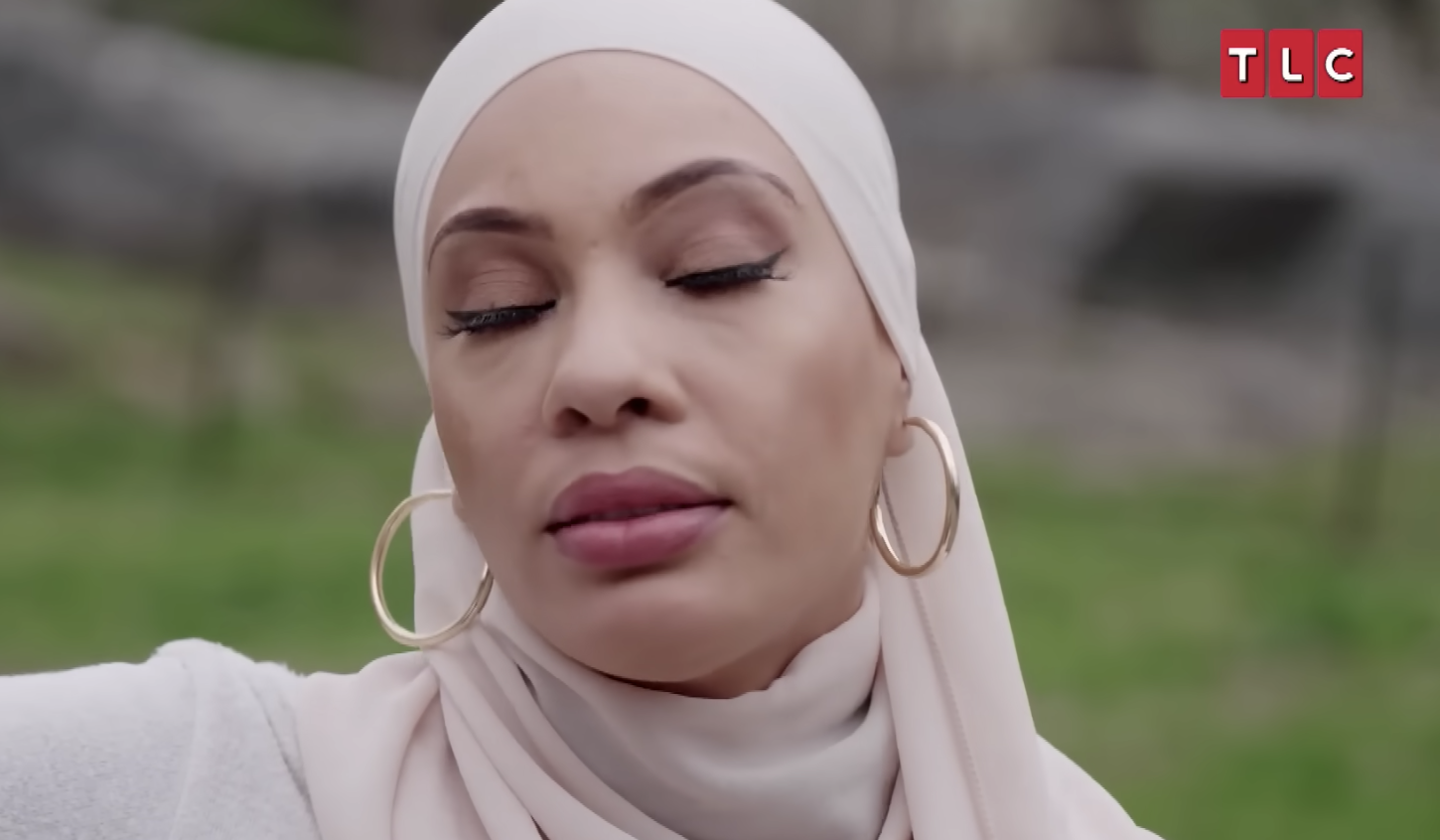 Kimberly and Usman
During Sunday's episode, Kimberly Menzies' adult son, Jamal, advised her of her relationship with Usman Umar: "Take it all one step at a time, no matter how insane some of it sounds"
Before their flight, Kimberly thanks Jamal for taking "the big step" of traveling to Nigeria with her.
Jamal told his mom that he was looking forward to meeting Usman in person but shares his doubts about his character. Kimberly promised the men's time together would make Jamal feel better about the relationship, to which he said, "I hope so."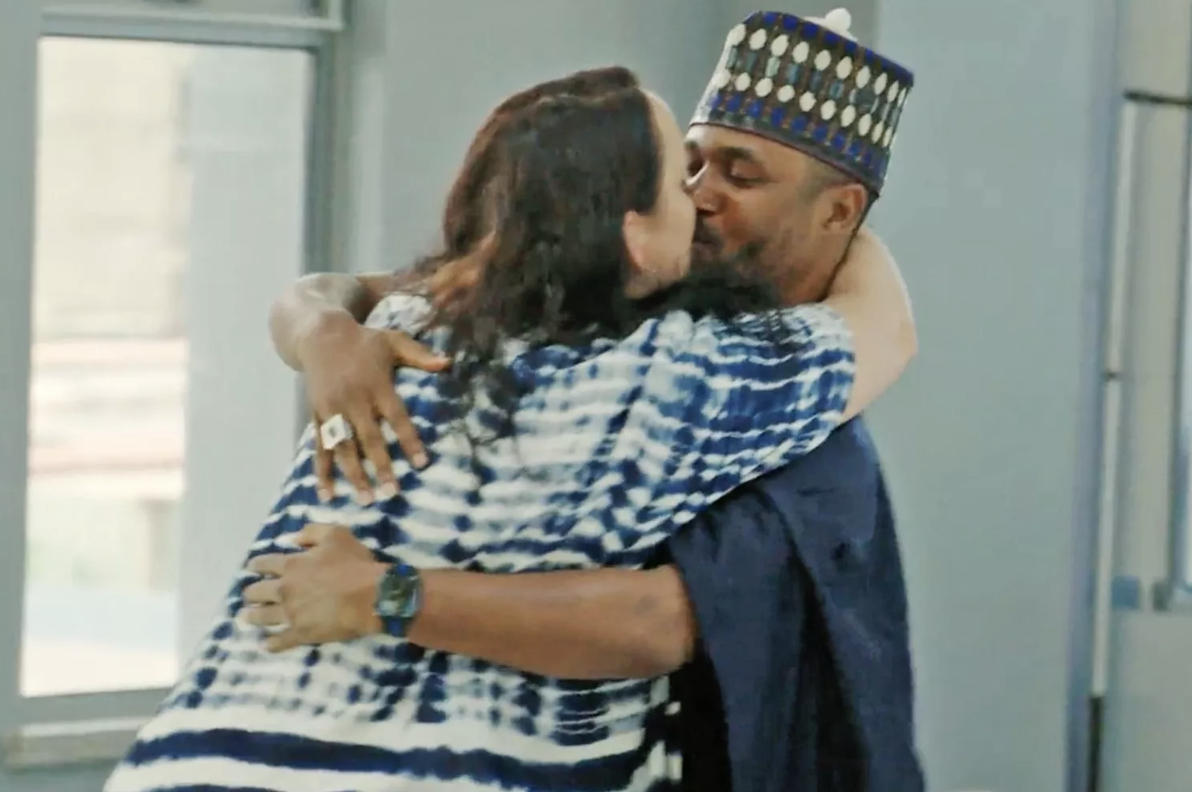 Kimberly and her son Jamal arrive in Nigeria, and Jamal meets Usman for the first time. Immediately, Usman can sense Jamal isn't a Sojaboy fan.
"I'm her son," Jamal says. "I've seen her get screwed over by so many men."
Usman wasn't afraid to spoil the moment and tell Jamal, "I feel like you don't like me."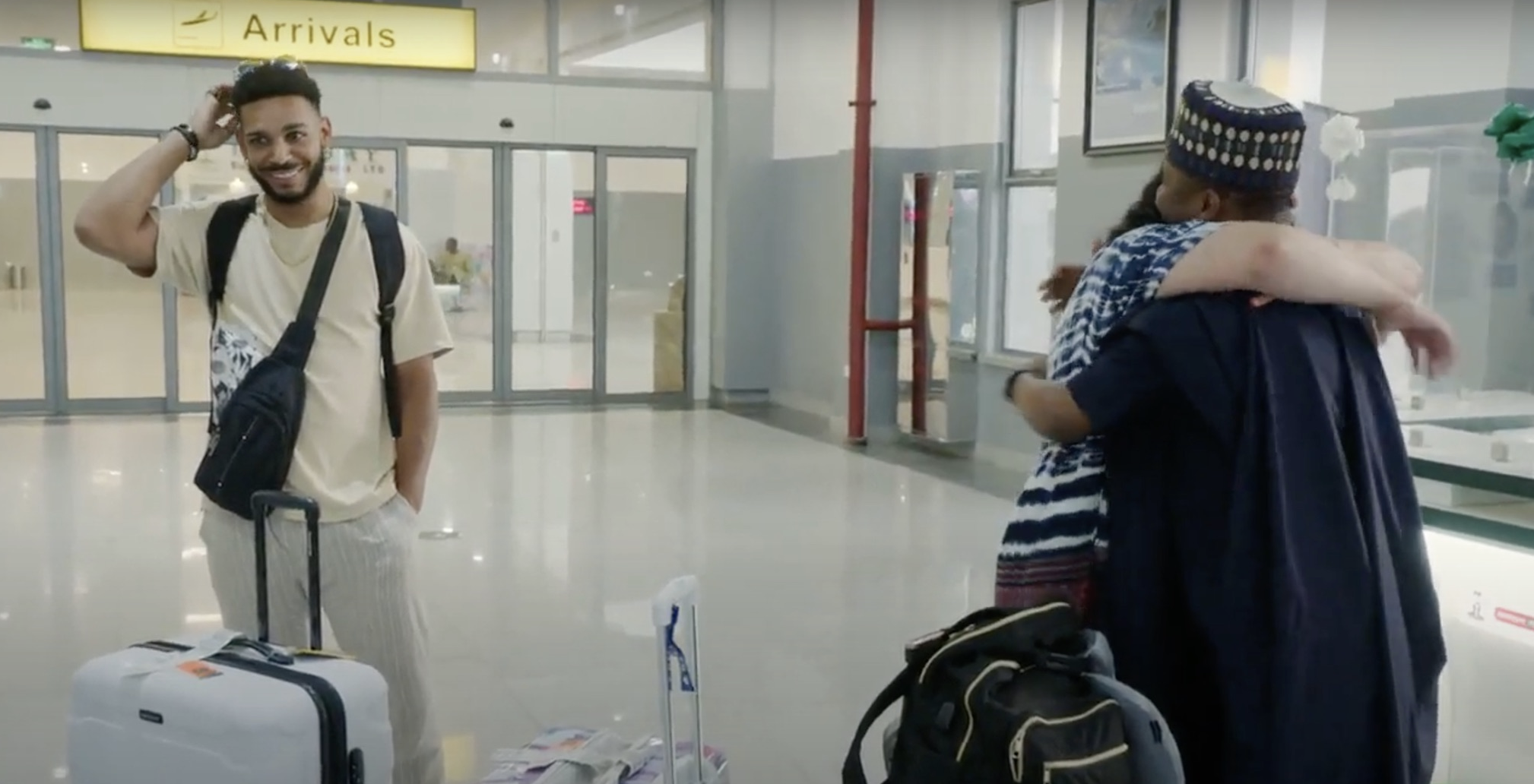 Jamal explained his hesitations after his mother go through plenty of heartache, and to cool tensions Usman gifts Jamal with a a new PS5, which softens him a bit.
"I ask nothing from you but respect," Usman told Jamal. "And I'm not asking to respect me as your father. I'm asking to respect me as a man."
Usman asks him for his respect, "Tonight, I will say, I feel like it's ending on a good note," Jamal tells the cameras.
The next day, Jamal joins his mom, Usman, and his friends for an archery game. Usman's friends tells Jamal that their friend needs a second wife so he can have children. Usman talks about his plan to adopt his brother Mohammed's youngest son Mahadi — but reveals Mohammed doesn't know about any of this yet.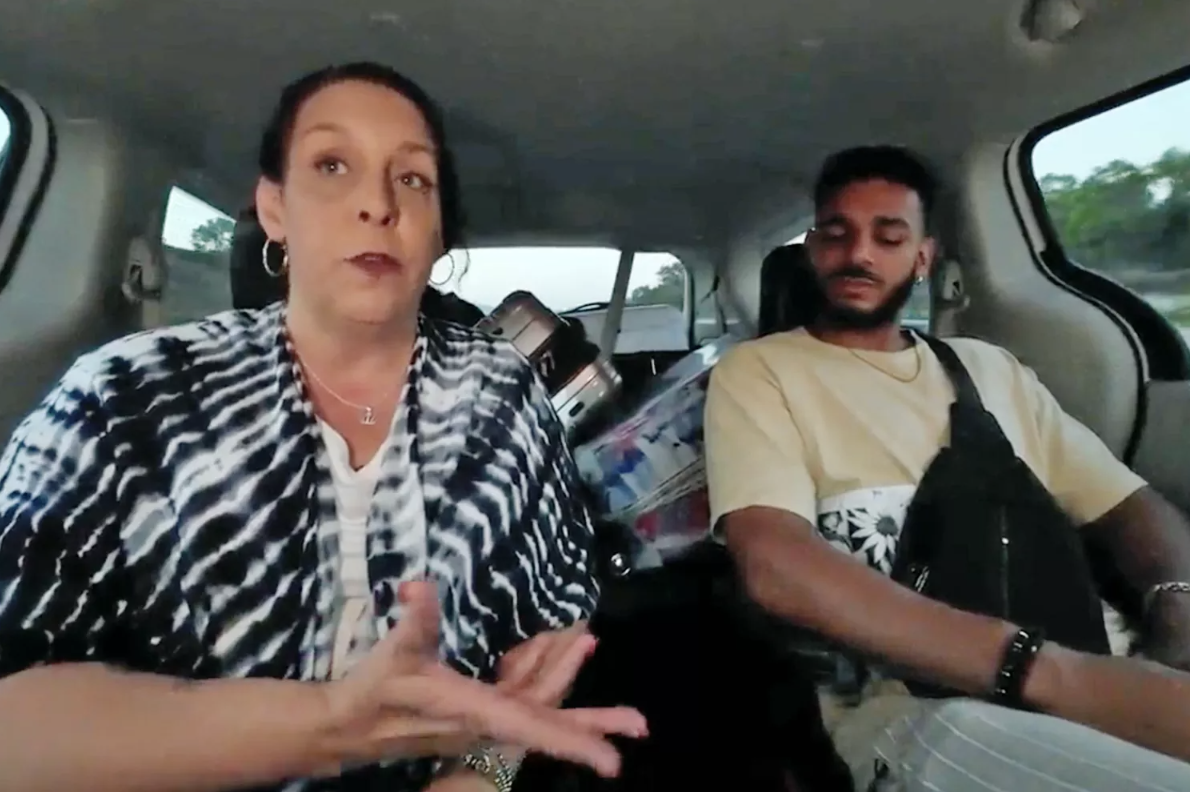 "Why do you always do this to me?" Kimberly asks. "'Cause you didn't tell me you never told Mohammed. I feel totally blindsided right now!"
"I cannot believe I came to Nigeria for this," she says in a talking head confessional.
Big Ed and Liz
Liz Woods learned that her daughter's father will be re-stationed abroad. She's worried about the stability of daughter Riley. As Liz questioned fighting for custody, rather than allowing Riley to move abroad too, she wondered what the courts would think of her engagement to Ed Brown.
"I have to think about — where's her best stability?" Liz expressed in a conversation with friends. "If we're to go to mediation about this, what will be thrown back in my face? My failed relationships. Do I have stability? Do I have a partner? My whole world just got flipped upside down."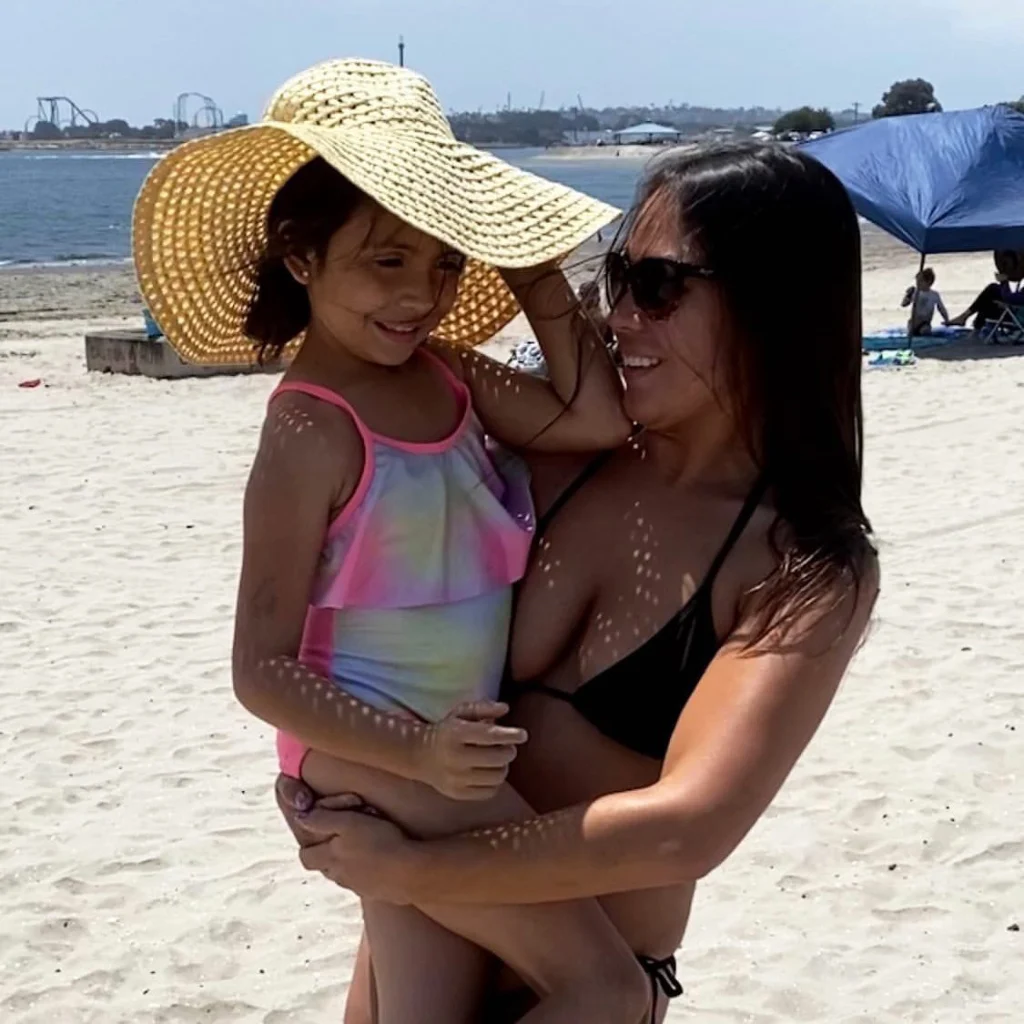 She turned the conversation to Ed, who was absent from the girls' day. "Now I need to know if I'm gonna have a partner that's gonna stick with me through every battle because I need him now more than ever."
Liz plans to return to work full time so she's confident she can financially provide for both herself and Riley in case things with Ed didn't work out. 
"I definitely feel like I need to see more from Ed — more of an emotional stability with him," she told cameras through tears. "Because what's most important for me is my relationship with my daughter."
The pair went house hunting and while the home they toured was not in budget, it got them thinking about what would make them happier as a couple. Liz wants to feel a greater sense of emotional stability.
"We've gotta get stable with each other," Ed replied. "This — Riley — that's what's important. I like what you're saying. I love you."
Jovi and Yara
Jovi Dufren's marriage to Yara Zaya is in serious trouble and he believes another baby is the solution to their problems.
The couple are still in Germany and venture out for a walk. Yara Zaya admires the scenery, but Jovi is still pissed that she wants to extend their stay in Europe to help her friends and family escape the war in Ukraine. She's starting to feel like her opinion doesn't matter anymore.
"We are here to help people and I need to stay to do that," she reminds him.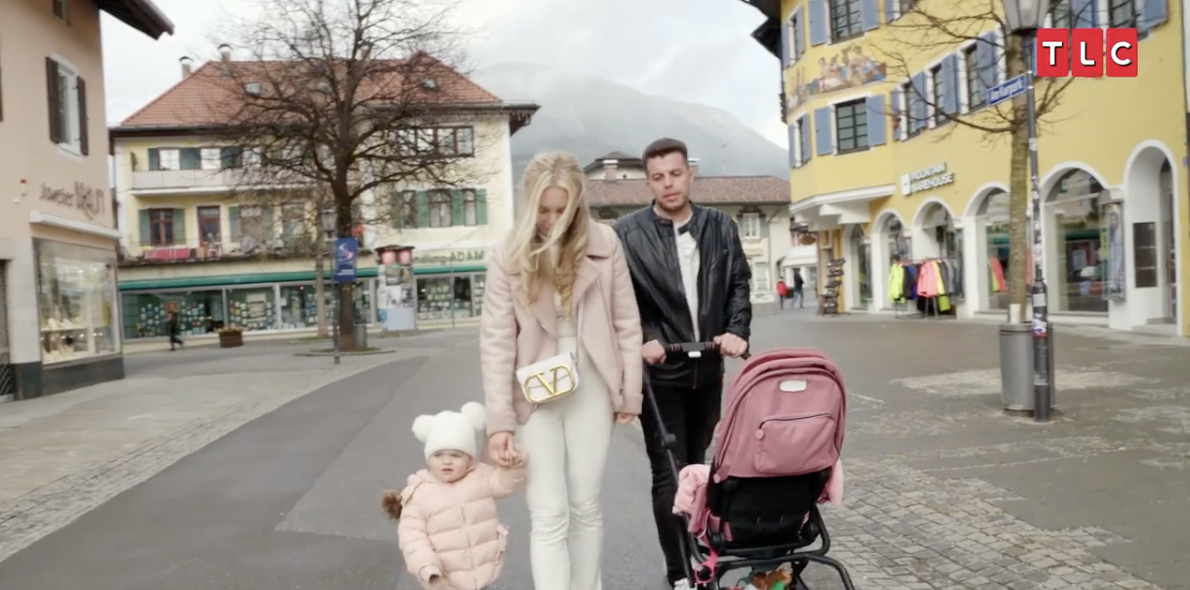 They argue over her wanting to stay in Europe with her mother after she fled the war in Ukraine. When Yara, 27, reunited with her family she realized how much she missed them and wanted to be with them permanently. 
Jovi proposes they have another baby. "I was actually thinking, if you want to come back home, how do you think you would feel about us having another baby?"
However, Yara wasn't on board with her husband's suggestion. "This is, like, serious right now?" Jovi said in a confessional that he didn't want to be 'an old dad' and thought that right now was the best time for them to grow their family.
"It's a weird excuse," she says in a sit-down with Jovi. "I wish you had something more smart to say."
He insisted to his wife, "I've also been thinking, maybe a child could strengthen our relationship. If Yara got pregnant again, I feel like it would bring us closer." A shocked Yara responded to Jovi's question adding, "You want to have another baby?" she adds, "No, because I will be the person who will raise them. You're always at work. No. No."
Later, Yara and her friend Karina swim in the snow at an outdoor spa while Jovi and his friend Talmadge commiserate over beers. "It feels like Yara is planning a future just for herself," Jovi tells Talmadge, who misses their guy time.
"He is pushing me away," she tells producers. "I think right now if I stay in Europe a little bit longer with Mylah, maybe the distance can be good for us."
The mother of one explains in a talking head confessional that it is actually the worst time for her to have another baby. "Hearing Jovi bring up another baby, it's like, I honestly don't know where it's coming from. I want another baby in the future, but it's definitely not a close future."
Angela and Michael
Tensions boil over when the couple fight over Angela Deem's plans to help care for her ailing crush Billy in Canada. Michael Ilesanmi asked his wife not to go, and she adamantly refused.
Michael feels Angela is choosing Billy over their marriage. "You should go and marry the f—ing man," Michael told her during the confrontation.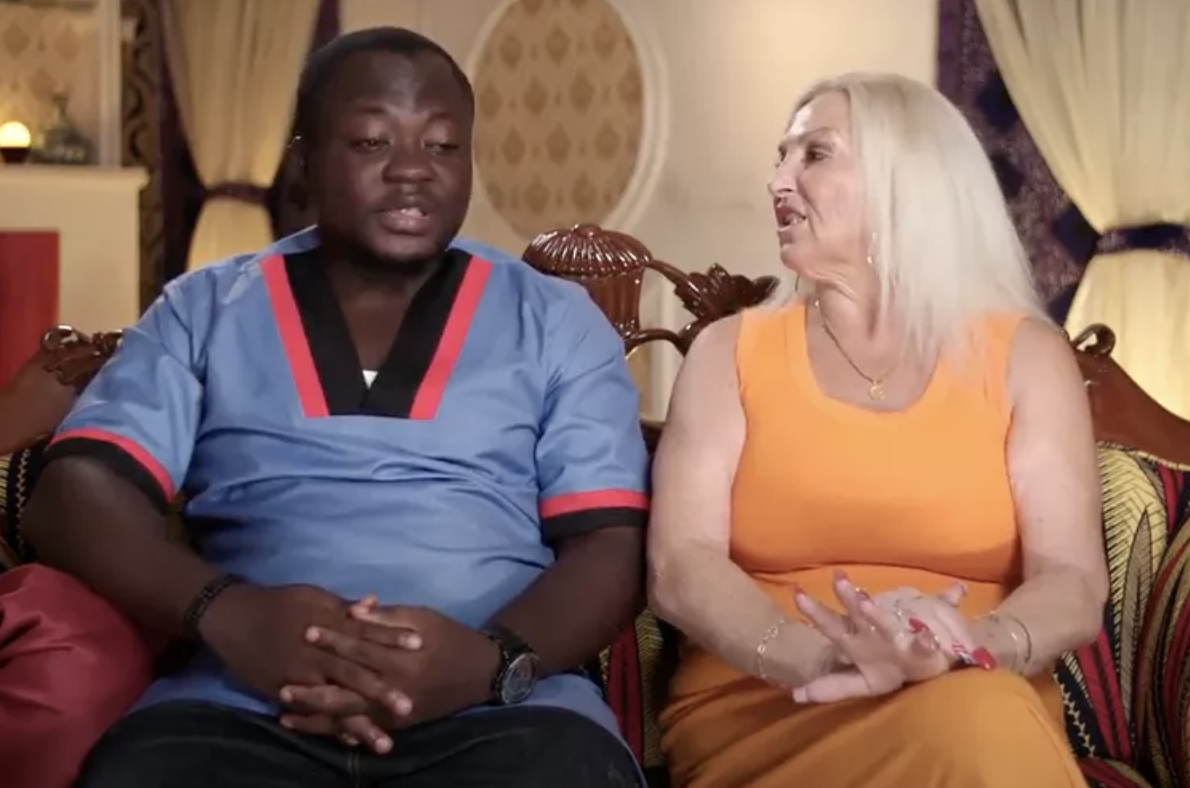 He challenged, "You want to save this man's life? How do you have the power to save this man's life? Do you have a kidney you want to give him? Or is your presence gonna save his life?"
"Did you really just say that bulls—?" Angela replied. "I thought you understood me when I met you. I worked in hospice. If you're gonna leave me because I've got a good heart—"
Michael interrupts her to clarify this is not about Angela's character or compassion, it's how she communicated the message, "words."
"You said, even though it's gonna cost our marriage to break up that you're still gonna go," he said. "That means I'm nothing." Angela was speechless.
The next morning, Michael means business and packs his stuff to return home. "I guess we are done," he said as he organized his clothes. He tells her that he felt she was prioritizing Billy — not her marriage, which she came to Nigeria to save. For the first time, Angela's shook and stunned by Michael's reaction.
"I am stubborn. Michael telling me not to do something — that pisses me off," Angela told cameras. "But Michael's never been the one to leave. I'm always the one leaving. It kinda made me think oh s—. Maybe this is something he finally can't take. And I can't take him leaving either."
After some deep reflection, Angela determined that Michael has valid points, and decided not to visit Billy in Canada. 
Jenny and Sumit
After Sumit Singh's family disowned Jenny Slatten over their 30-year age gap, she dropped a bombshell in their laps during Sunday's episode of 90 Day Fiancé: Happily Ever After?.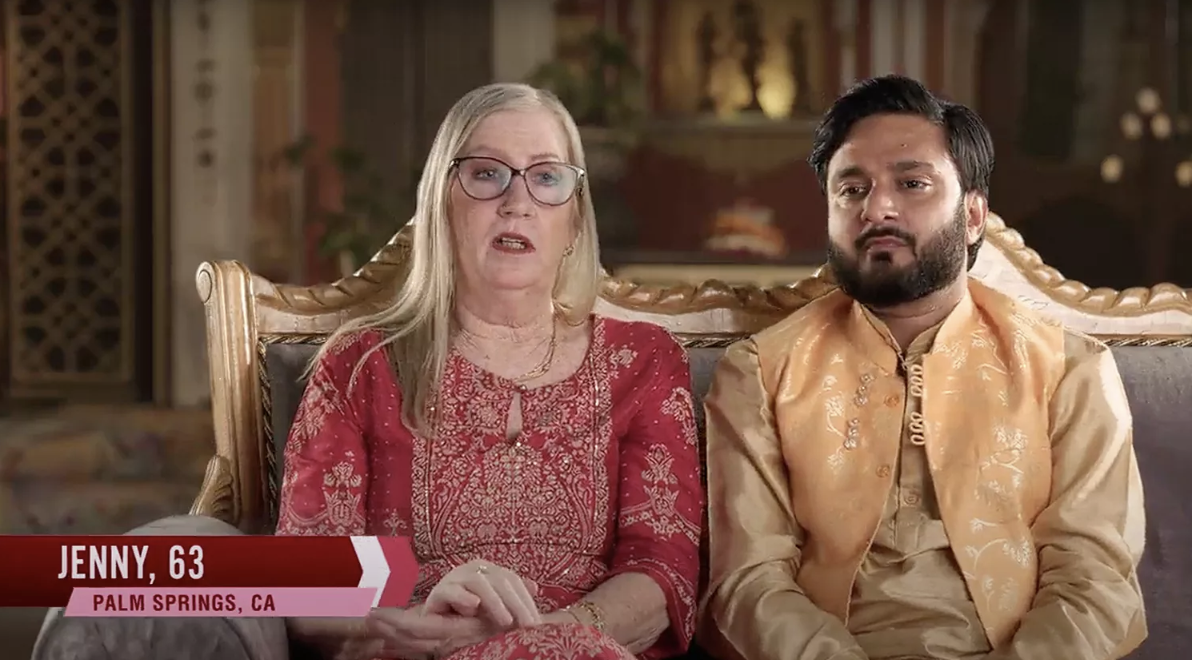 Jenny laid out her plan to move to America with Sumit and this is shocking news to her husband and his family members. Sumit wasn't aware that Jenny had begun inquiring on his behalf about the U.S. visa process.
In a tense conversation between their families — with Jenny's daughter in town and Sumit's father finally agreeing to meet — Jenny expressed her discomfort with the way things had gone. After Sumit's mother still refused to show, Jenny let her true feelings out.
"I'm never gonna be accepted," said Jenny. "I don't want to take him away from his family, but I think maybe it's better if we just go ahead and live in America then."
Sumit's brother questioned if they're "really planning to live in America," Jenny took the initiative and responded, "Yeah, we are planning for it" — Sumit feels blindsided.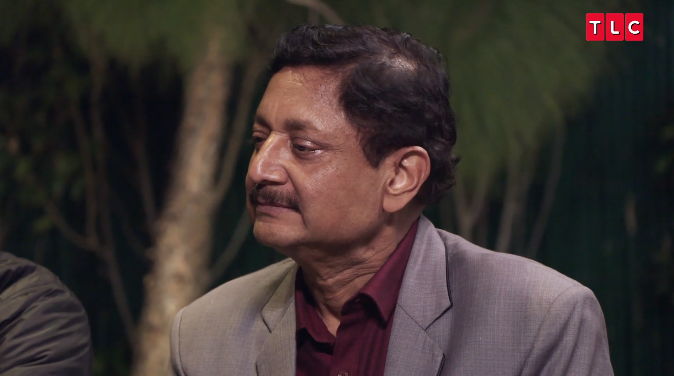 The episode ended in suspense with Sumit's father urging the couple to breakup to make the Singh family whole again.
90 Day Fiancé: Happily Ever After? airs Sundays ,at 8 p.m. ET, on TLC and discovery+.
Stay Connected With All About The Tea: Twitter Ι Instagram Ι YouTube Ι Facebook Ι Send Us Tips
Olivia Davis is a Staff Writer at All About The Tea. Olivia's hobbies include binging Netflix series, and watching Housewives on Bravo. She graduated from San Francisco State University with a degree in History.