Sugar Bear Thompson Accused of Abusing Lauryn 'Pumpkin' Shannon
Lauryn "Pumpkin" Shannon and her sister, Alana Thompson, are speaking out about how Alana's father, Sugar Bear Thompson, allegedly abused Pumpkin while living with their mother, Mama June Shannon. The duo also called out those who witnessed the alleged abuse as they worked on the family's reality TV shows.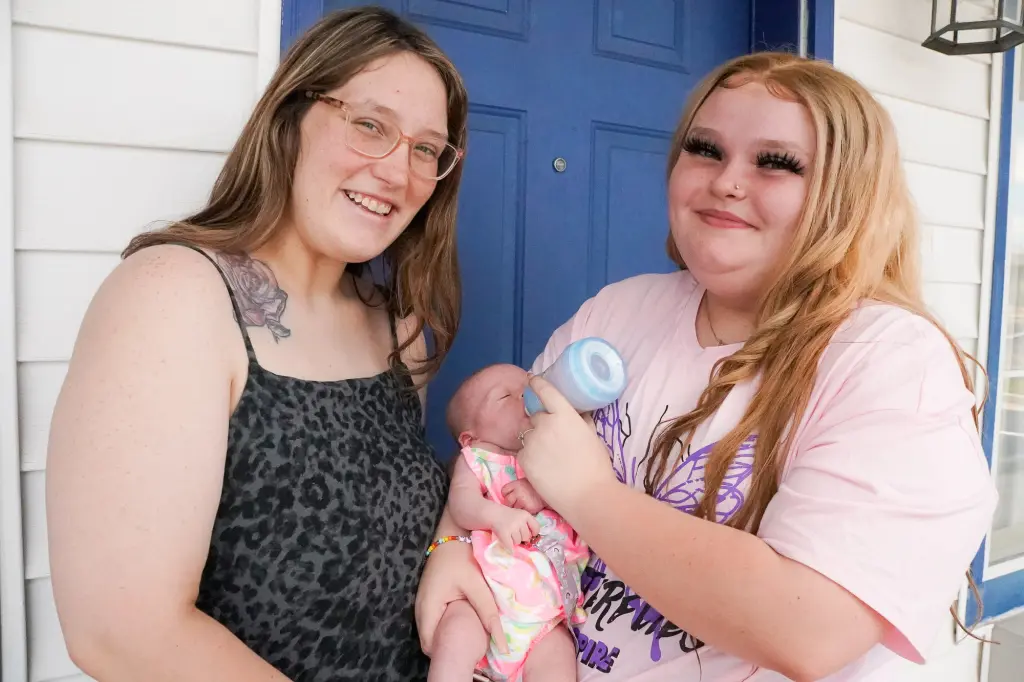 The Mama June: Road to Redemption siblings opened up about their difficult childhoods during a recent appearance on the Dumb Blonde podcast. Pumpkin claimed her mother's live-in boyfriend put her through mental and physical abuse while they coexisted in the family home.  
"What a lot of people didn't see on the actual show was a lot of abuse, physically from Sugar Bear," she said. "Physical and mental."
"[When I was] 14, he threw a set of keys at my eyes, and my retina had become detached," Pumpkin revealed. "So I had to get a buckle put on the back of my eye and stuff like that. It just started to get progressively worse."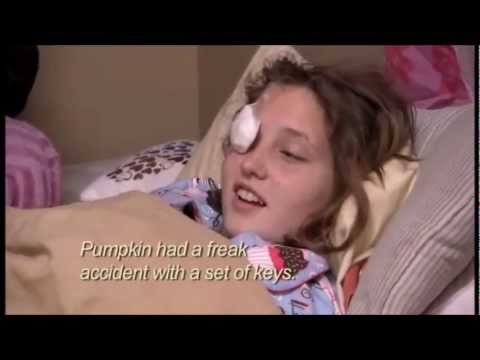 The 2012 incident was called a "freak accident" on Here Comes Honey Boo Boo, after Alana's father claimed that he was tossing the keys to Pumpkin and she just failed to catch them. Production even had the family reenact the incident. 
Pumpkin clarified that they never tried to conceal Sugar Bear's abuse from producers or crew members. Pumpkin spoke of a second episode during which Sugar Bear threw something in a fit of anger.
"We were actually filming one day and our sound girl was bent over and…Mama and [Sugar Bear] had gotten into it," Pumpkin explained. "Well, he took a lotion bottle and, like, baseball slings it through a f**king window. And the sound girl is sitting there … it went over her head and it would have took her head off. It would have seriously hurt her."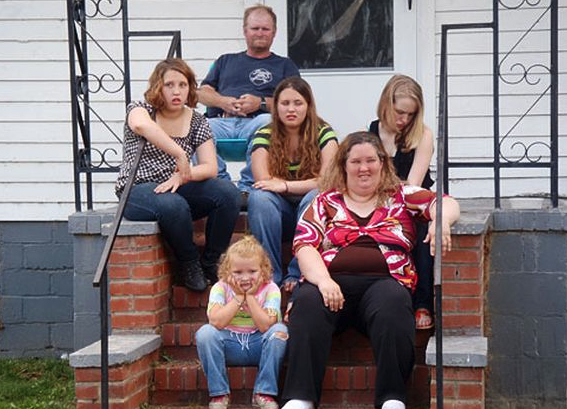 Pumpkin clarified that Alana was never on the receiving end of her father's abuse. 
"She may not have seen it but I saw a lot of the physical abuse from him," Pumpkin said. "He was always angry at me for some reason."
"The abuse was pretty f**king bad," Pumpkin later reiterated. "It was very hidden [from the public]. The show tried to cover it up."
The sisters agreed that June was fully aware of Sugar Bear's abusive behavior and did nothing to shut it down.
"Oh, she knew!" Alana said. "She was in the living room right there when he threw the keys in [Pumpkin's] eyes."
Pumpkin added — "They were arguing, and I was standing right beside her … and she doesn't even say nothing."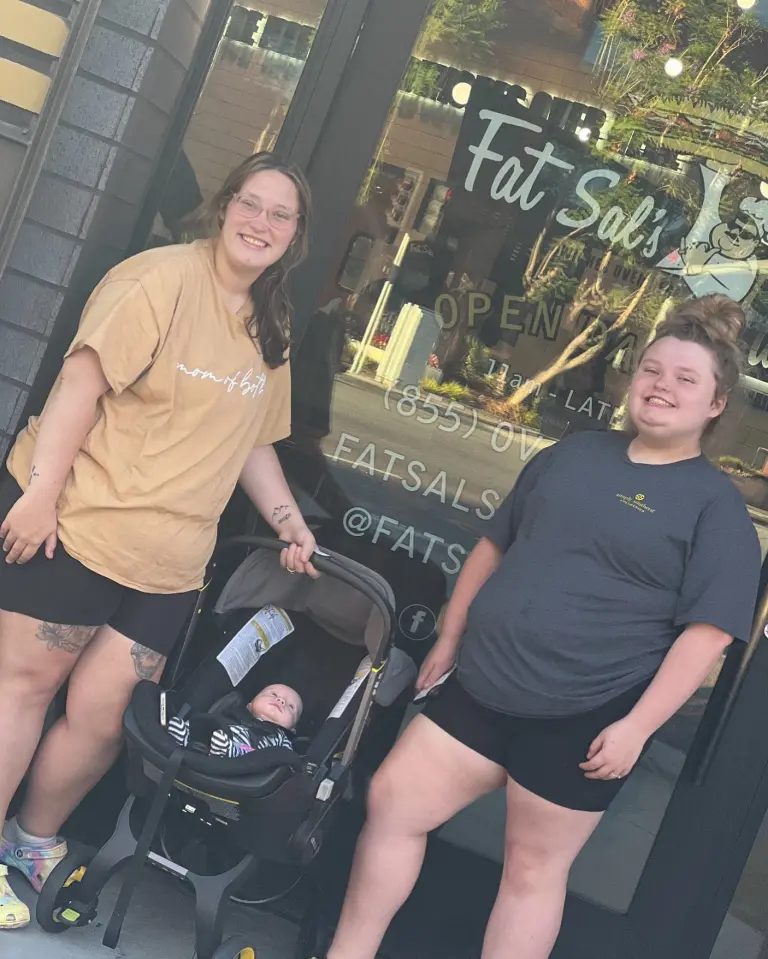 The siblings added that production team members working on Honey Boo Boo were also aware of what was going on, but never intervened.
"They never said anything," Pumpkin claimed. "There were plenty of times my mama would be coming around, whooping my ass…"
The mom of four gained custody of Alana, 17, after June became embroiled in addiction issues, in 2019. 
In 2017, June admitted that Sugar Bear had abused Pumpkin, even revealing that her daughter's eye injury was the result of his actions. 
"It's time the world sees him for what he is," June told Page Six, at the time. "[Pumpkin's] eye buckle was caused by him … because he got mad. So many emotional and physical scars with the kids."
"There were several things that happened on Here Comes Honey Boo Boo that was kind of like covered up," June said during an appearance on The Wendy Williams Show later that year.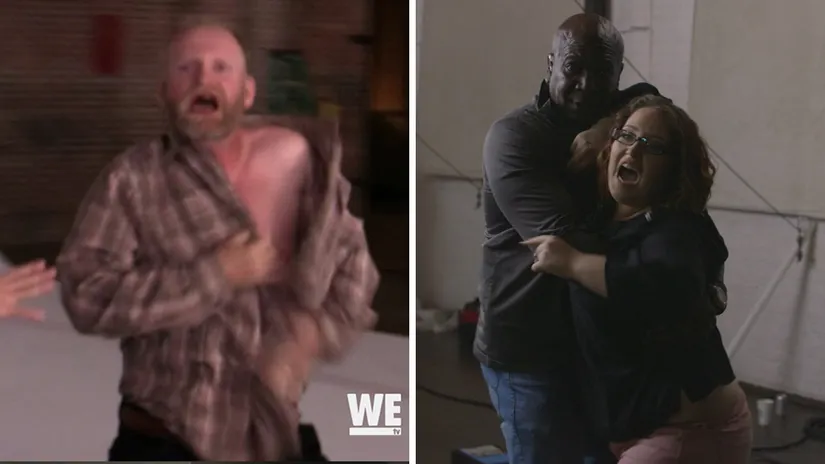 Sugar Bear lunged at Pumpkin during a 2017 Mama June: From Not to Hot reunion episode, prompting June to sound off on Twitter about what her daughter had experienced at the hands of her then-boyfriend.
June tweeted — "She took a lot of the physical and emotional abuse and has a lot of hurt from it."
Sugar Bear denied June's claims the same year, telling Entertainment Tonight — "It is not true, any of it … June is saying these things because she's pissed at me. I never hurt any kid."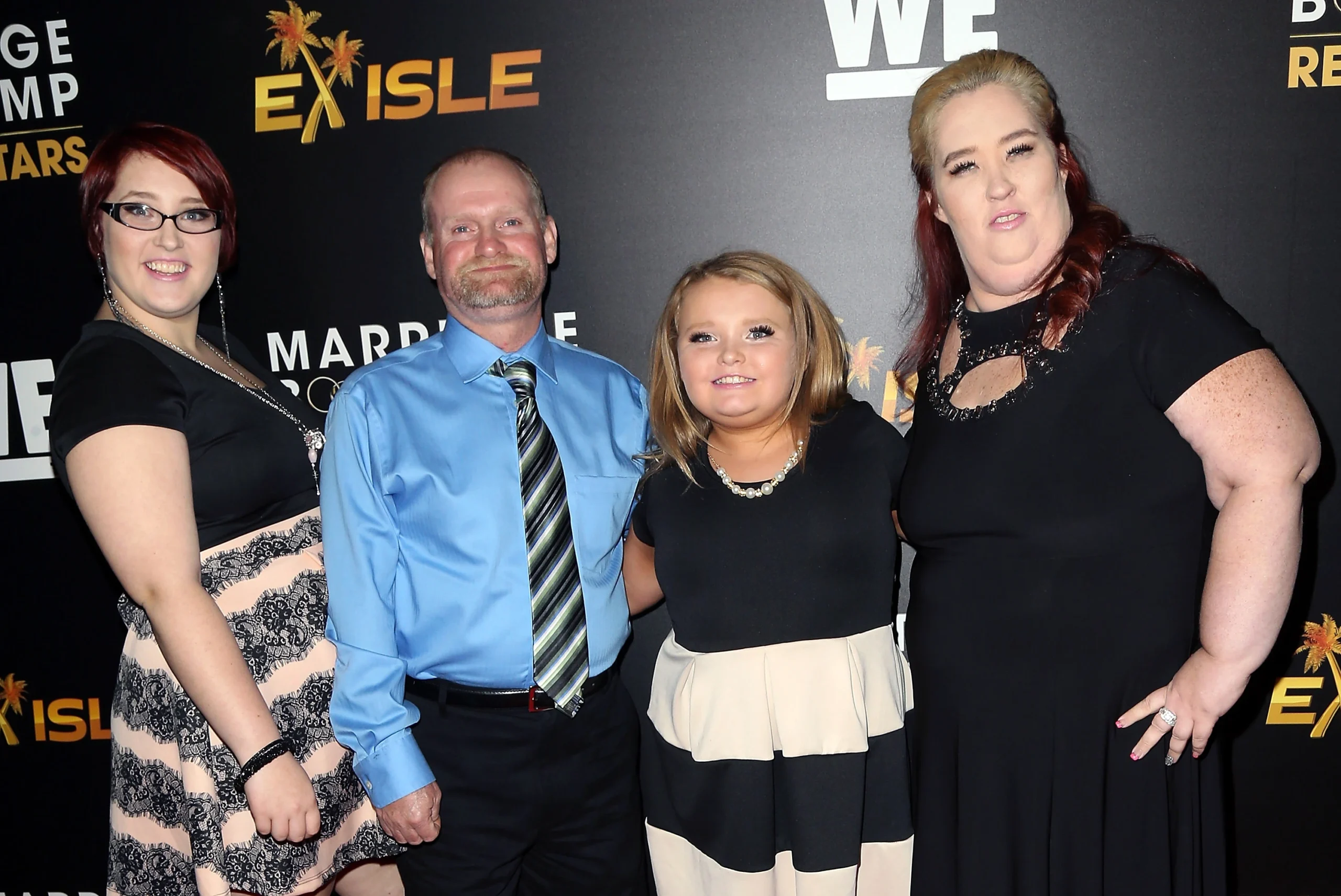 Alana has stated more than once that Sugar Bear was never interested in her because she was born a girl. 
"He never really wanted anything to do with me, still to this day doesn't want anything to do with me, just because I'm not a boy," Alana said. "I'm at the point now that, he's acted like this for so long, that I'm over it but at first it definitely hurt me."
Alana revealed that she had not responded to her father's recent attempts at communication. 
"I've been on the earth for 17 years now, and you waited this long?" Alana said.
Stay Connected With All About The Tea: Twitter Ι Instagram Ι YouTube Ι Facebook Ι Send Us Tips
Nancy Zhāng is an Entertainment Blogger for All About The Tea. Nancy covers hot topics, recaps and celeb news. She loves to multi-task as a writer and a private chef. She received a B.S. in Mass Communications from LSU. Nancy's married and the proud mom of 2 German Shepherds.