Xscape's Kandi, Tiny, And Tamika Talk LaTocha Scott Beef And IG Side Chick Drama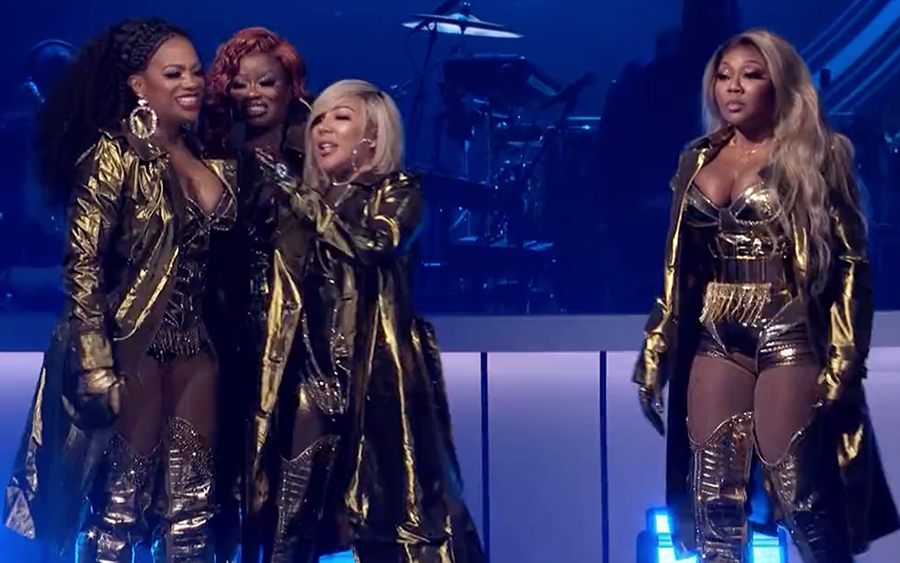 Xscape Talks LaTocha Scott Beef And IG Side Chick Drama
Kandi Burruss, Tamika Scott, and Tamika 'Tiny' Harris opened up about the recent drama surrounding their group during an interview on The Big Tigger Show. 
On Thursday, the ladies of Xscape addressed the Soul Train Awards dress drama, their current relationship with LaTocha Scott, and the rumors about LaTocha's husband, Rocky Bivens, and his alleged side chick, Unykue Foucha. Big Tigger's cohost and Real Housewives of Atlanta friend, Shamea Morton, jumped right into it, asking the girls to spill all the tea. Tiny first addressed the rumors surrounding LaTocha's husband and Unykue.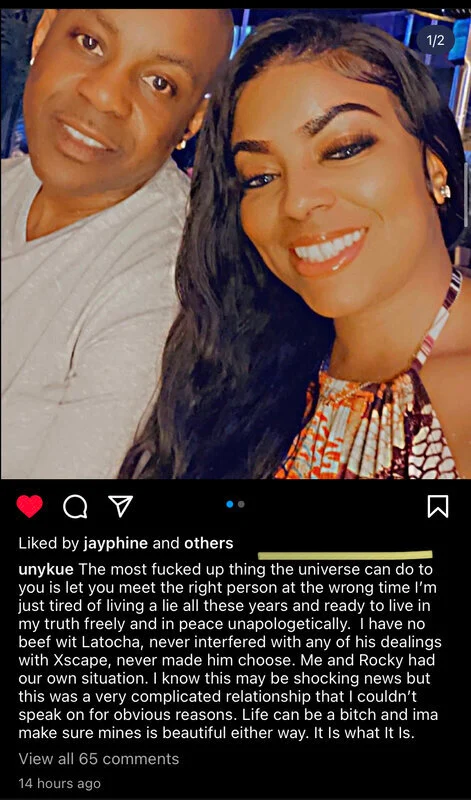 Earlier this week, the Instagram model claimed she's having a baby with Rocky. Unykue unveiled the news on Instagram with a snap of herself alongside LaTocha's husband.
"the most f***ed up thing the universe can do to you is let you meet the right person at the wrong time," Unykue wrote in the caption. "I'm just tired of living a lie all these years and ready to live in my truth freely and in peace unapologetically." She then posted a photo of a sonogram, seemingly announcing she's pregnant with the Xscape star's husband's baby.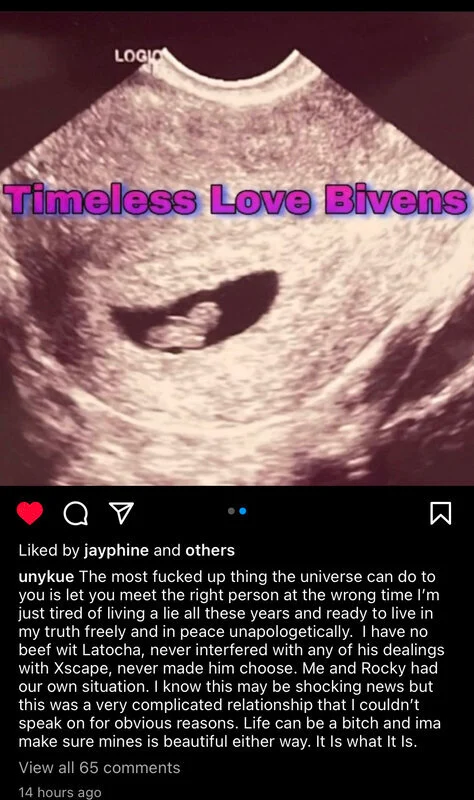 "We don't really know what's going on in their bedroom and their personal business. We're just as confused as y'all," Tiny said in the interview. Kandi interjected to make it clear that she doesn't know Unykue despite a photo of the two circulating on social media. "I don't know that lady!" Kandi exclaimed as she explained the photo was from a random day and that she was simply taking a photo with a fan.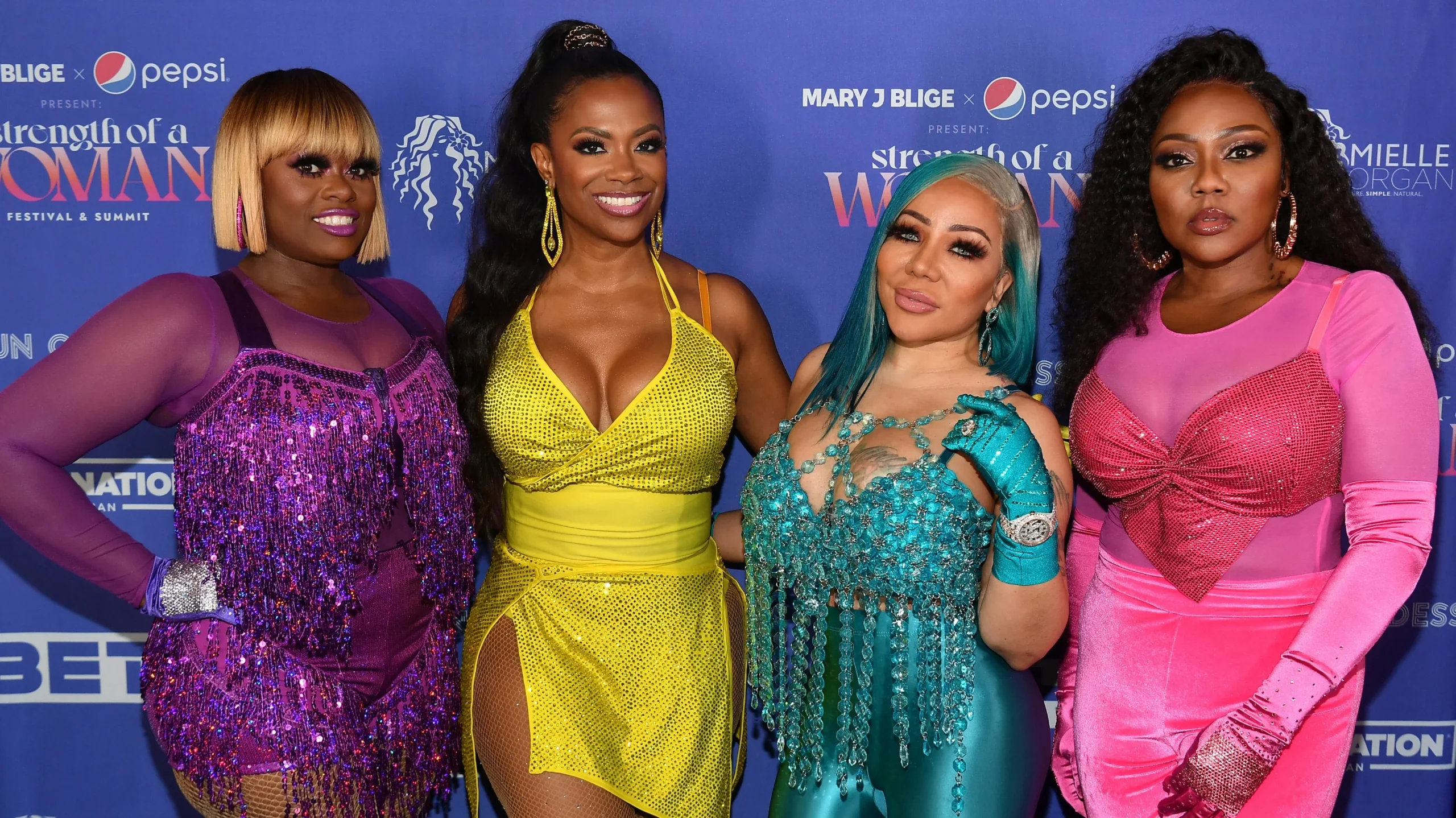 Big Tigger then directly asked Kandi, Tamika, and Tiny if they were on speaking terms with LaTocha.
"I'm just gonna be honest and say that she and I never really communicate … We haven't really communicated in months," Kandi admitted. "On the show, it was a lot of arguing when we were filming during the summer."
Tamika, LaTocha's sister chimed in, saying there shouldn't have been any drama while filming. "It should've been a better moment than what we experienced on the show," she said, adding that though fans think their drama is a "gimmick" for their upcoming reality show, this is their real lives.
According to the ladies, LaTocha is working on her solo Gospel album and won't be touring with them at the moment.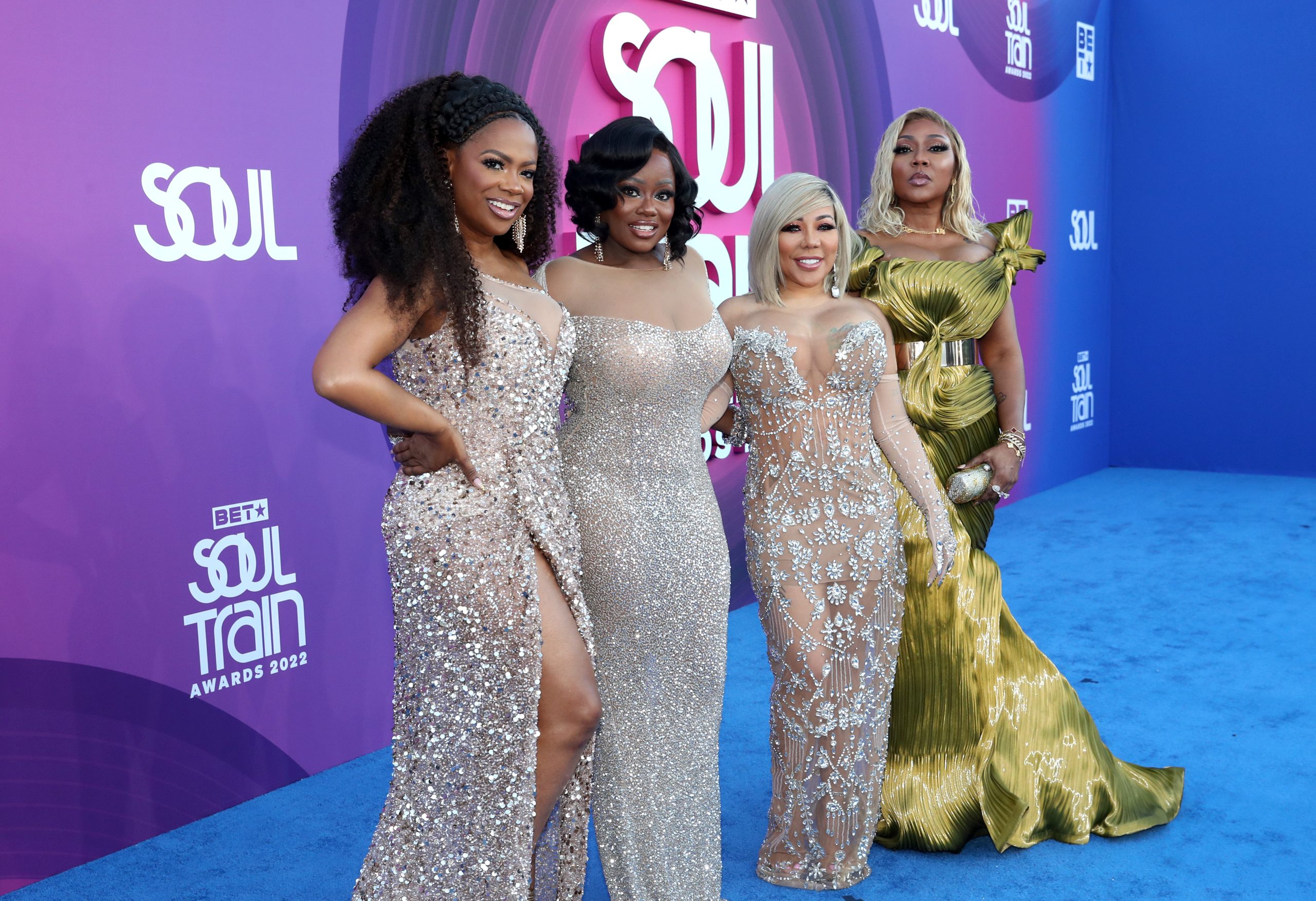 As reported, Xscape was honored with the Lady of Soul Award at this year's BET Soul Train Awards. Kandi, Tiny, and Tamika were in sync, wearing shimmery silver and gold dresses while LaTocha stood out in a bright green belted dress. LaTocha addressed the mismatch on her social media and said she just didn't get the memo.
"Sorry, I didn't get the memo, but everyone still looked amazing," LaTocha wrote in an Instagram caption. Kandi wasn't feeling LaTocha's statement and took to her group member's comment section to clear things up. "@Iamlatocha the only thing for people to know is that you chose to have a separate stylist from the rest of the group," Kandi wrote. She continued, "You chose to separate yourself do not blame us for that. Stop continuing to put out false narratives."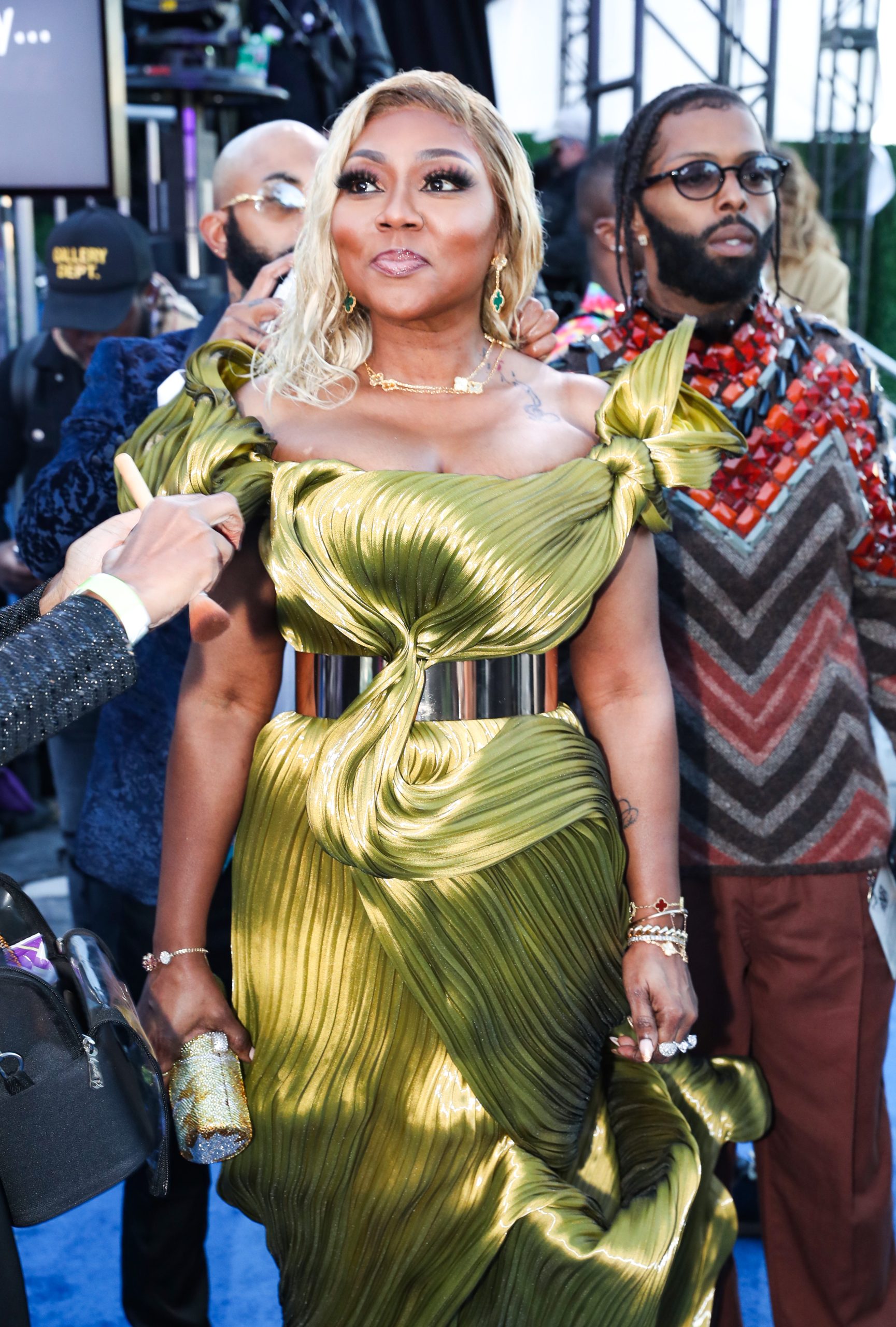 Tamika set the record straight regarding the "mess about the dress." 
"Kandi, Tiny, nor myself, said anything about the dress. We actually thought she looked really beautiful. My sister looked beautiful in her dress," Tamika said as everyone agreed.
As far as LaTocha not getting "the memo" about the group's look for the night, the ladies say that's not true. In fact, Tiny claims that she spoke to LaTocha the night before. However, the ladies noted that "it wasn't about the dress," but about their honor, which was overshadowed by the dress drama.
"At the end of the day, we love Tocha, and we don't want to be going back and forth on the internet, trying to bash each other," Tiny said.
Press play to listen to the full interview below:
Stay Connected With All About The Tea: Twitter Ι Instagram Ι YouTube Ι Facebook Ι Send Us Tips
Ashlee Nicole is a Senior Editor at All About The Tea, who specializes in content curation. Born and formed in New Orleans, LA, Ashlee is an absolute music junkie and self-proclaimed foodie who loves all things music, entertainment, and culture.