'RHOSLC' RECAP: Angie Katsanevas Accuses Jen Shah of Conning Her Out Of Thousands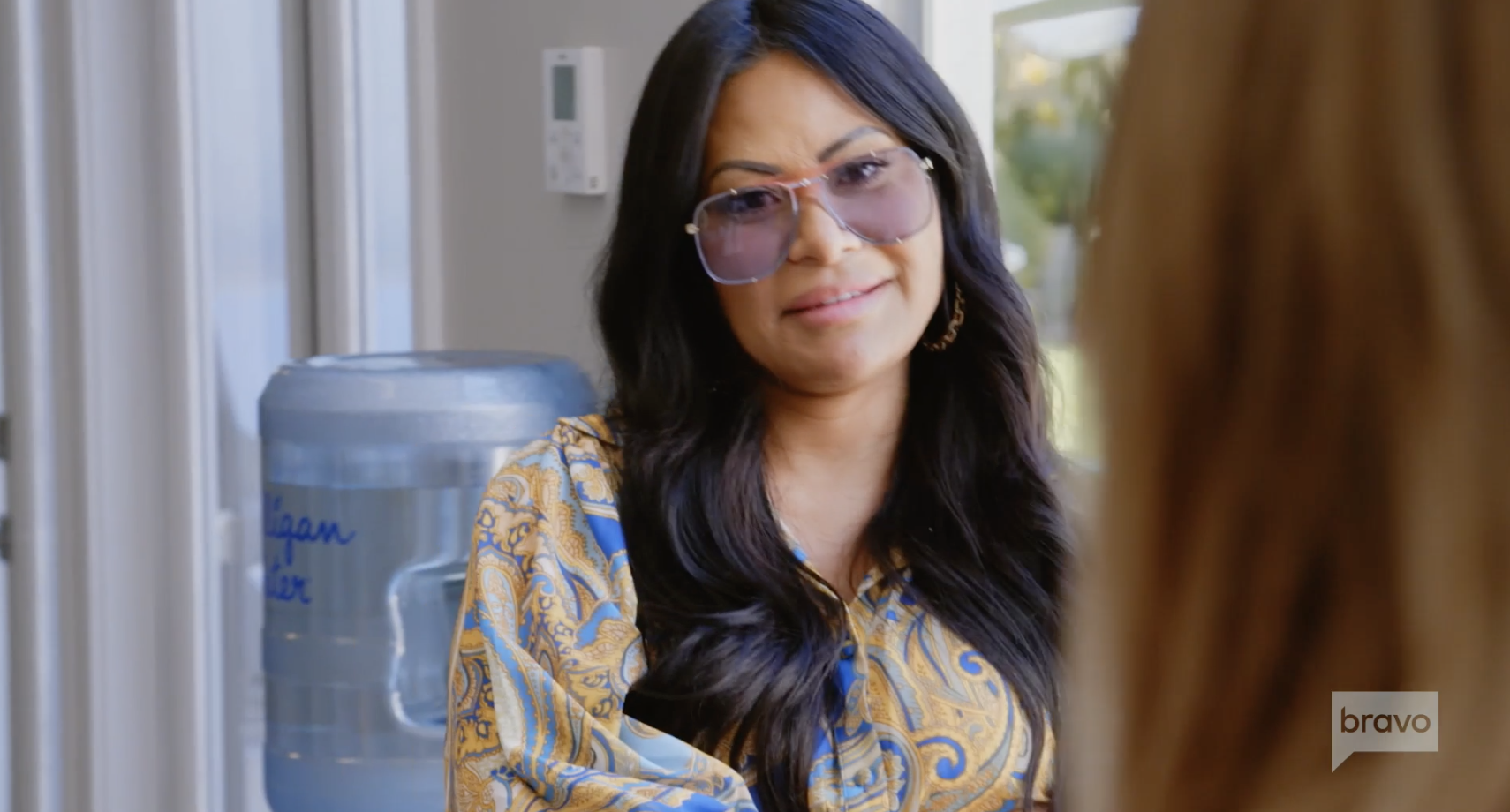 'RHOSLC' RECAP: Angie Katsanevas Accuses Jen Shah of Conning Her Out Of Thousands 
During the November 30 episode of The Real Housewives of Salt Lake City, drama erupts between Jen Shah and Angie Katsanevas during a girls trip to San Diego. Angie K. accuses Jen Shah of scamming her into paying for Sharrieff's birthday party — despite Angie K. willingly volunteering to host the party, earlier in the season. And Jen gets so annoyed by Angie K's antics, she pours a glass of champagne on her and claims it was a joke.
The episode starts with Heather Gay, Danna Bui-Negrete and Angie Harrington meeting at a cafe for a gossip-sesh about Jen Shah's drama with Angie H. at Heather's choir rehearsal. Danna rehashes calling out Jen for being rude to Angie H. over the Angie H's husband's social media trolling. Because of this, Jen did not invite Danna to the San Diego trip.
Danna says she told Jen, "Yes, I did call you a bully. I don't like the way that you talk to people. You're very disrespectful and you're very rude." All true. But Danna was pointing specifically to Jen's behavior toward Angie H., who totally deserved it.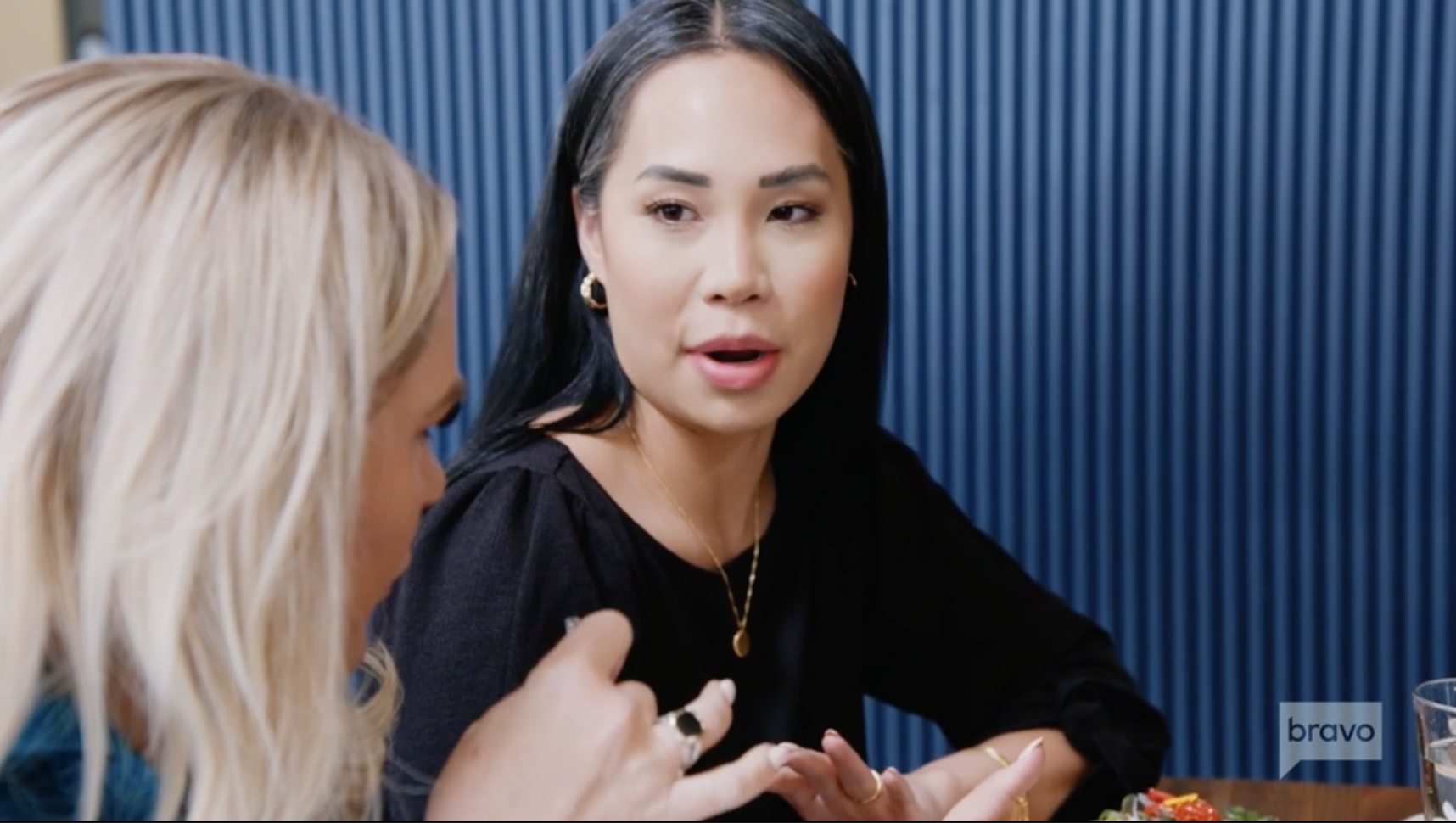 Angie Harrington learns she's not invited to the San Diego trip, and Meredith Marks invited Danna on a trip anyway, despite the fact Jen is the host. "So you're the guest of a guest?" Heather asks. Angie H. says, "Danna, you've left your street smarts at the door."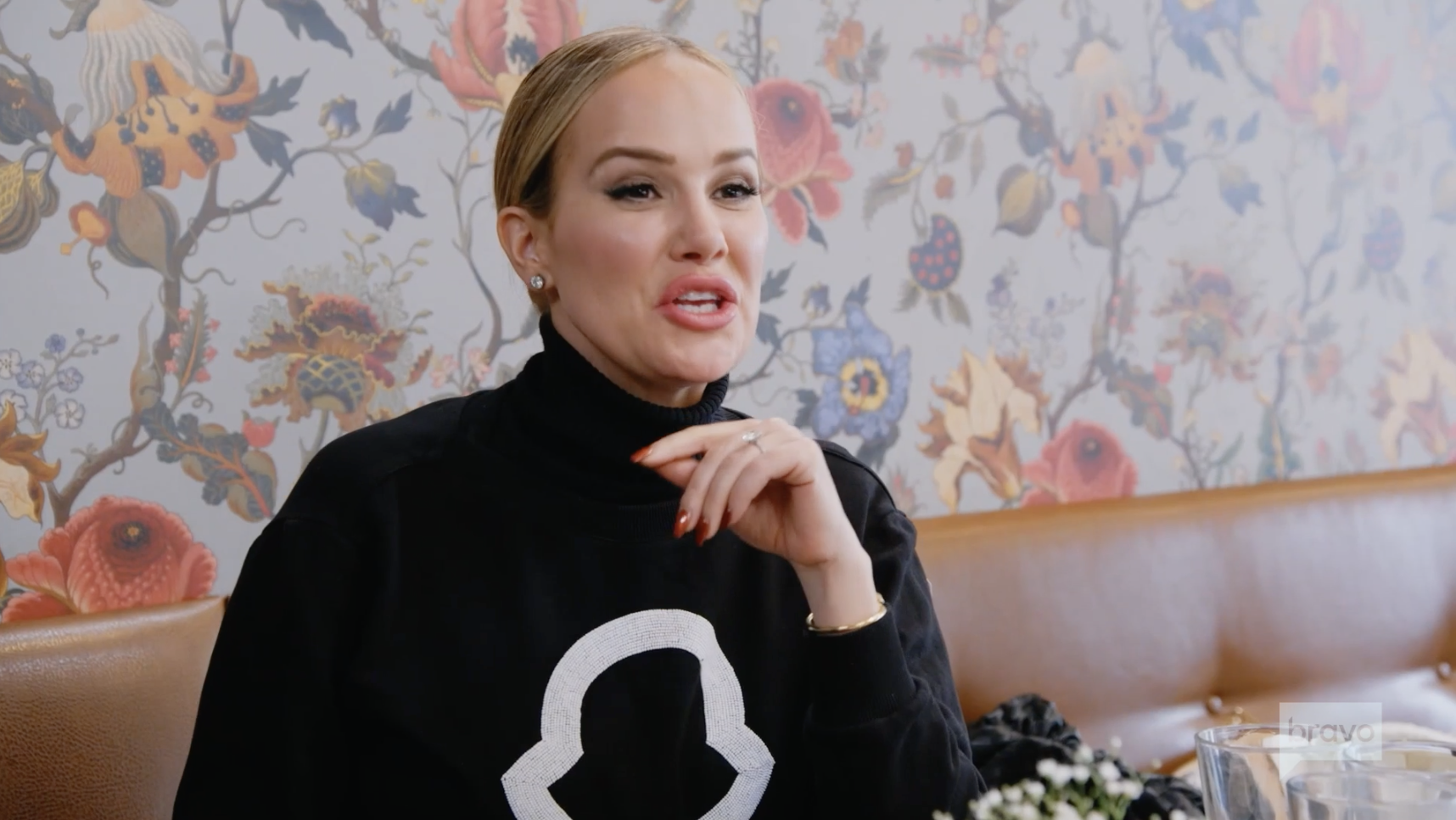 "Jen is very aggressive, very loud," Danna says. "I don't know if you guys just, like, don't see it or recognize it. Kind of just put up with that. I do not like it."
Heather Gay, Jen Shah, Whitney Rose, Meredith Marks, Lisa Barlow, Angie K., and Danna Bui-Negrete all arrive in San Diego. The house is breathtaking. Angie K. leads a tour of the beautiful house and there's tension between Angie K. and Jen brewing. Whitney says, "The fact that you two don't break out in a fight every second blows my mind." Angie K. says, "I just blow her off."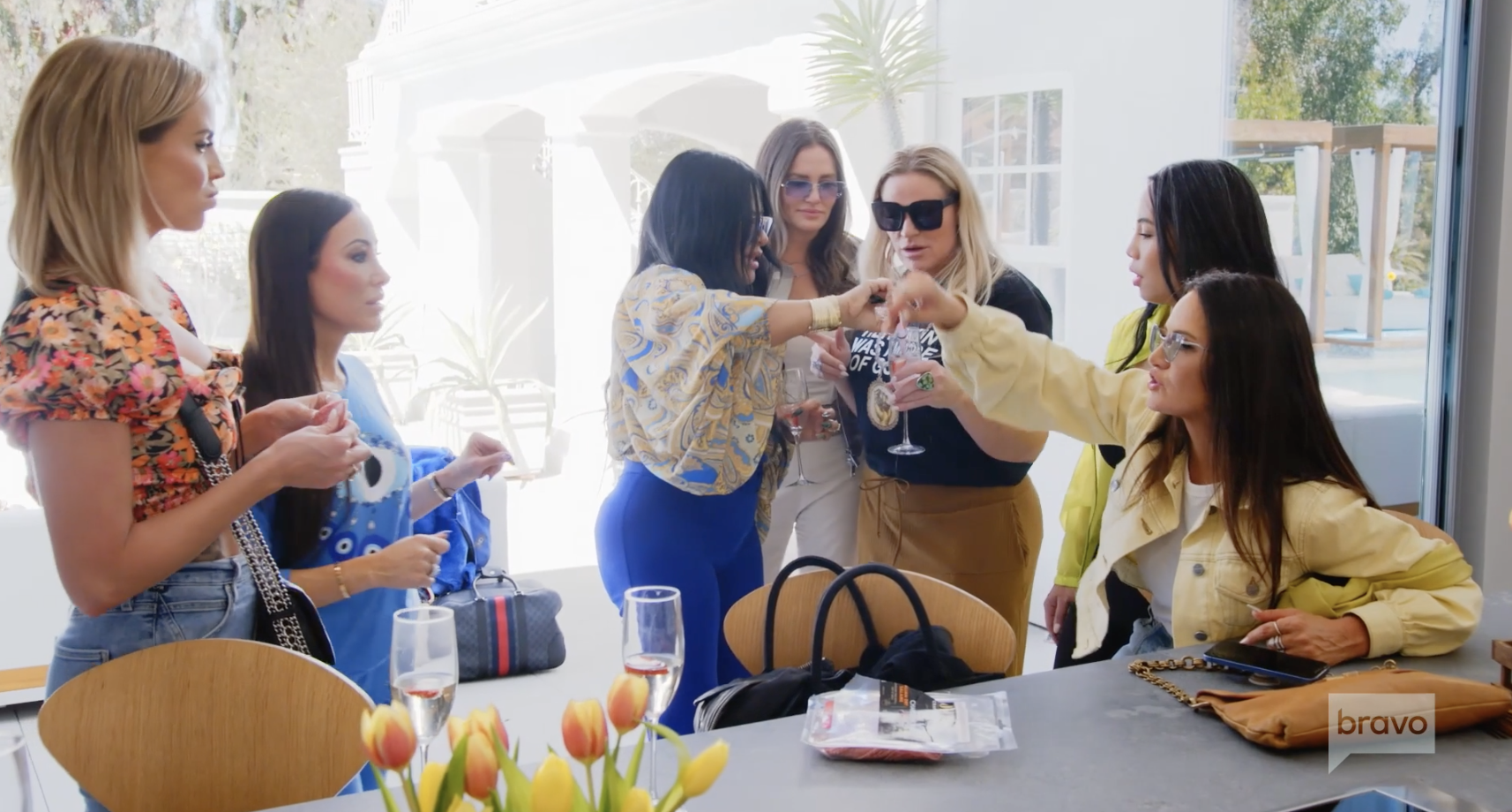 When they get to the master suite, Angie K. makes a rookie mistake and claims it as "my room." Jen's pissed and asks, "Are you in charge? Who's in charge?" In a confessional, Whitney Rose says, "I'm kind of feeling like maybe we should give Jen the master because there is a big possibility that she might be spending the next couple of years in a 6-by-9-foot jail cell." Oh the shade!
Jen says to Angie K., "I f–king planned this f–king, and you get the best room?" And in a talking head confessional, Jen says, "Earth to Angie. The person that plans the entire girls trip gets the master bedroom. Not you, sidepiece."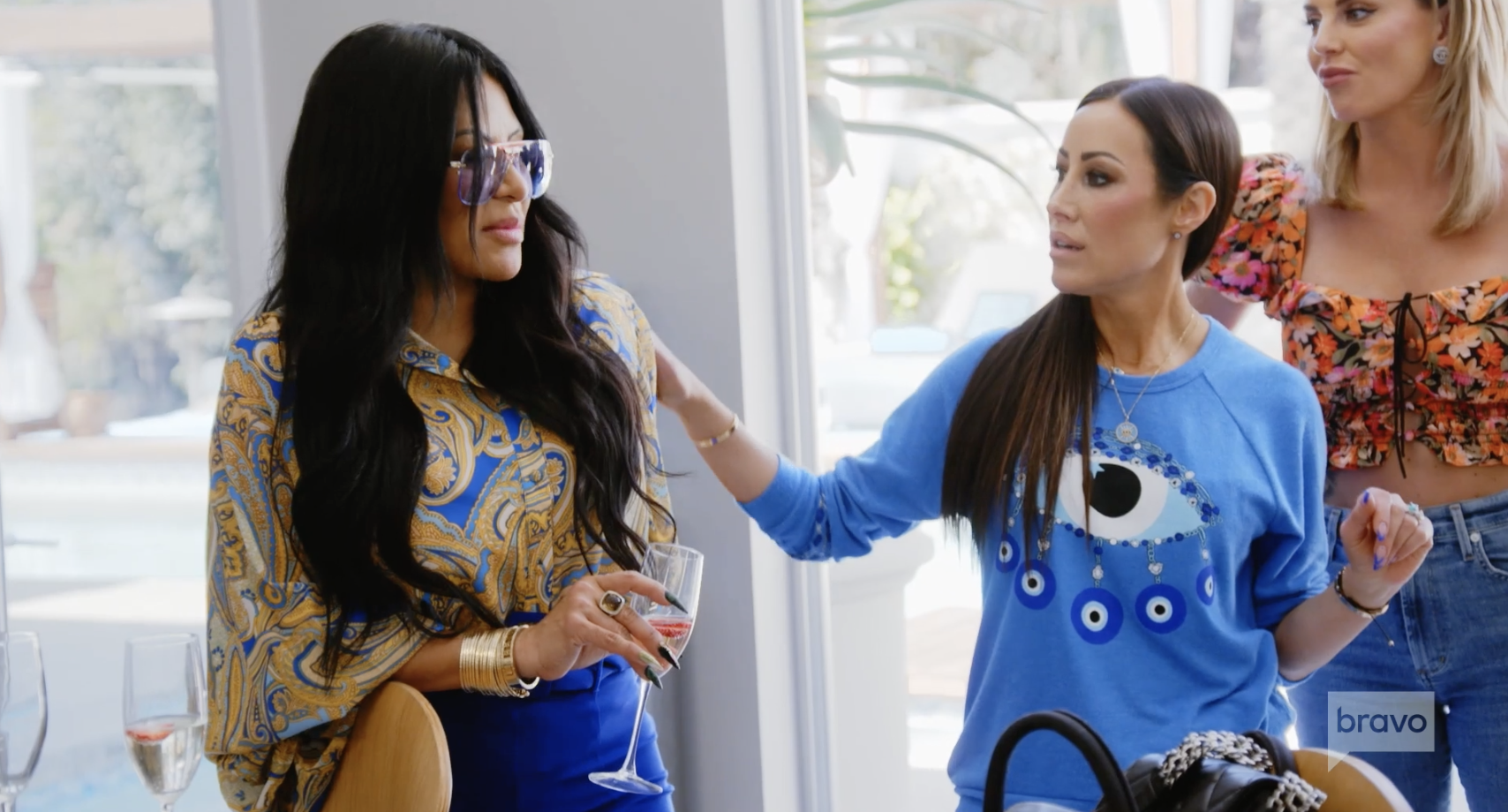 Jen starts to tell the ladies about what their plans are, and Angie K. interrupts. Jen offers to turn the announcement over to Angie K., "because you really [expletive] up the room situation." Angie replies, "Alright, bitch, you take over because you're the pro." Chaos ensues when Angie interrupts Jen, so Jen pours champagne on Angie's head.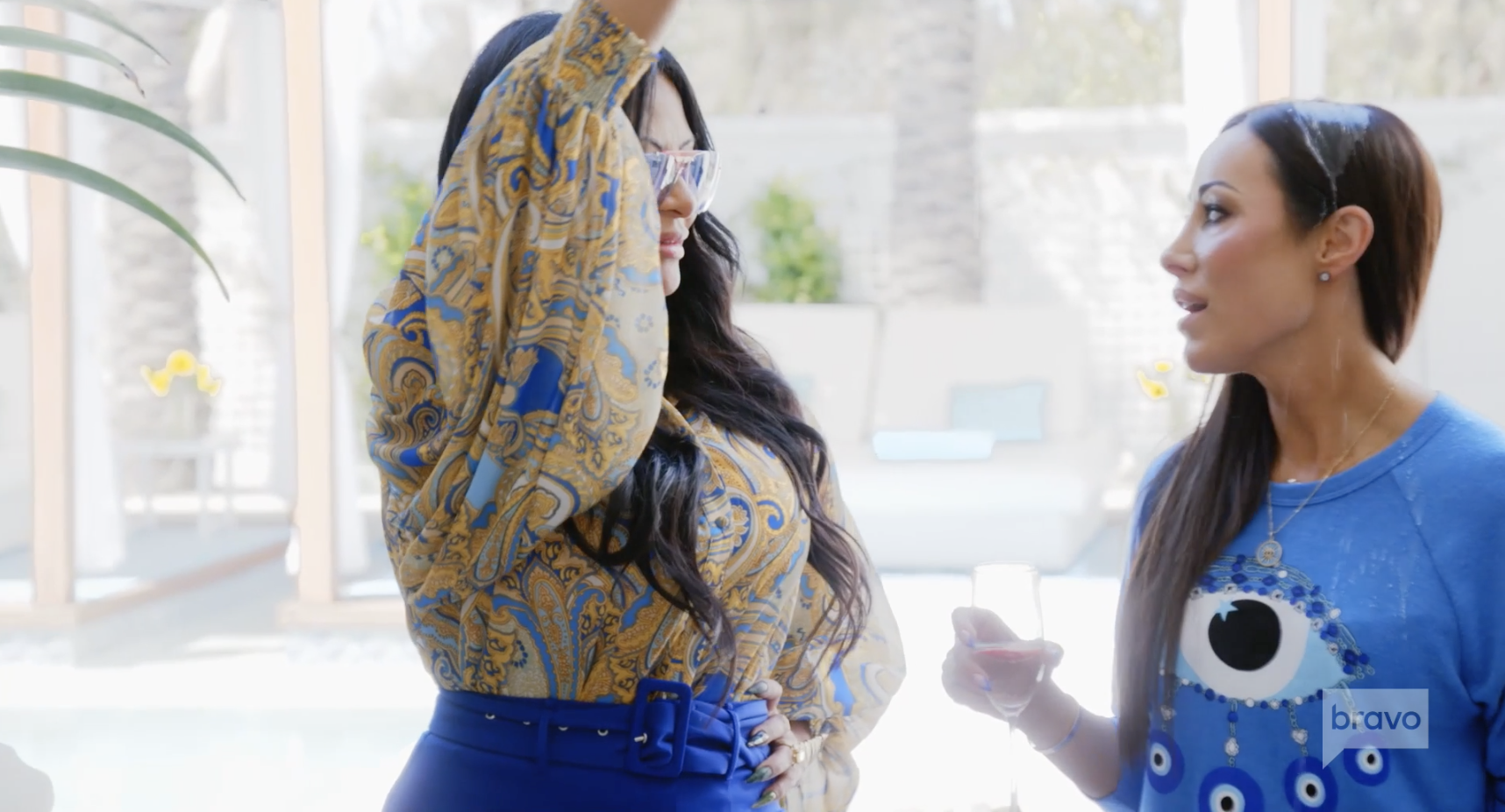 "Are you serious, Jen,' asked Angie, after her hair got soaked.
'Yeah, I'm serious,' replied Jen, who went on the trip just weeks ahead of her scheduled trial on federal fraud charges.
"Oh my God. Jen is so demeaning," Lisa Barlow says in a confessional.
"Angie is standing there like Sissy Spacek in 'Carrie' with a bucket of pig blood" poured on her. "I would classify this as a Rule No. 3 fun bitch move." Heather says in a confessional.
"That is just a b–ch move," Whitney chimes in.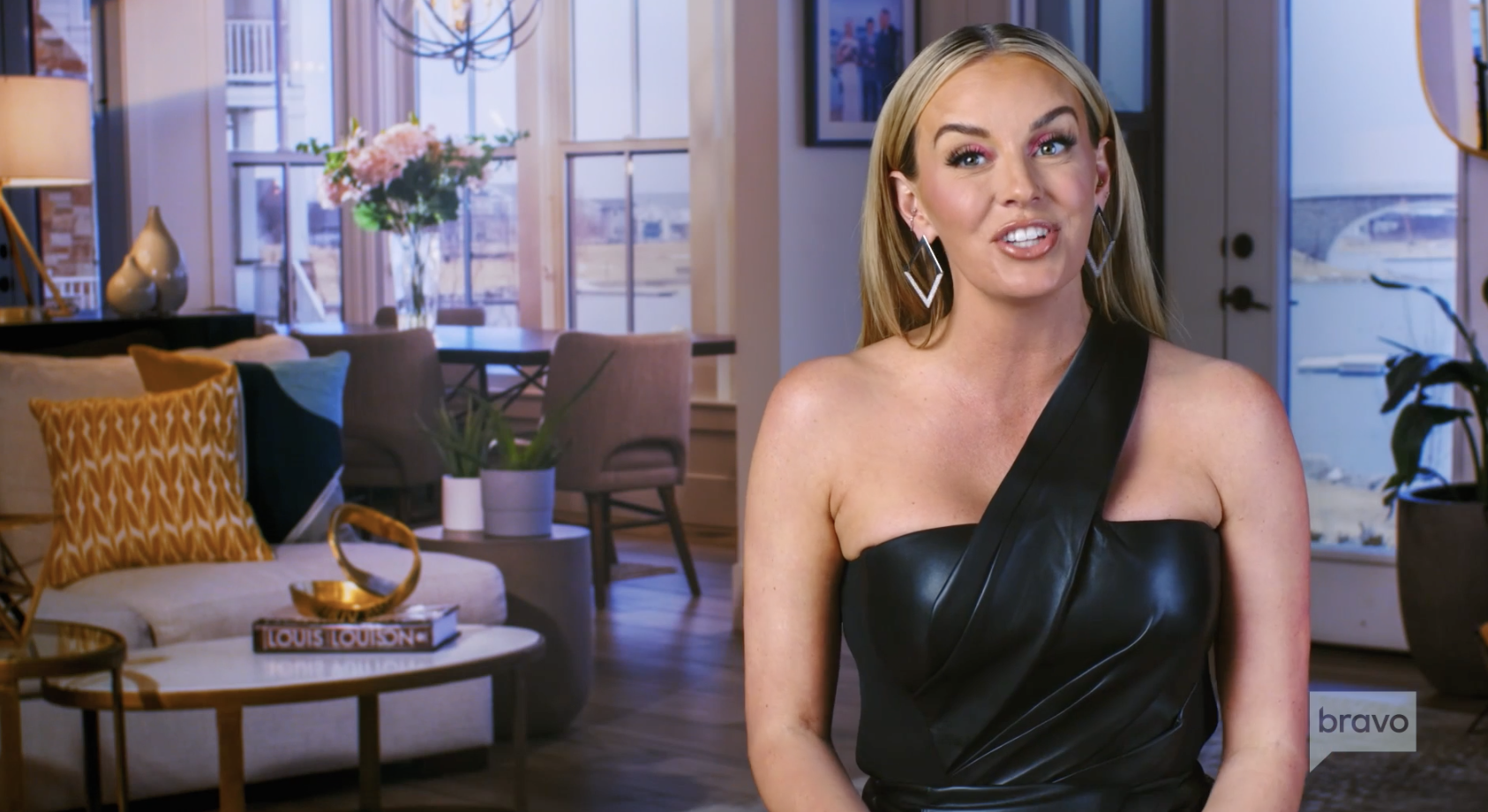 A visibly shaken Angie says, "That's not even funny," and Whitney told Jen to apologize to her.
"It is funny," Jen said. "This is a fun trip"
Angie asked Jen if she wanted her to throw her drink on her freshly blown hair. Jen told her to go ahead, then poured Angie's drink over her own head in a failed attempt to alleviate tension.
Lisa consoles Angie, and call out Jen's bad behavior. Angie shares with Lisa that not only did she open her home up to Jen for her husband Coach's birthday party, but she also got stuck paying thousands and never got reimbursed by Jen.
"I spent $15,000 on Coach's birthday,' Angie said in a confessional. 'And how much money did I get from Jen Shah? Zero."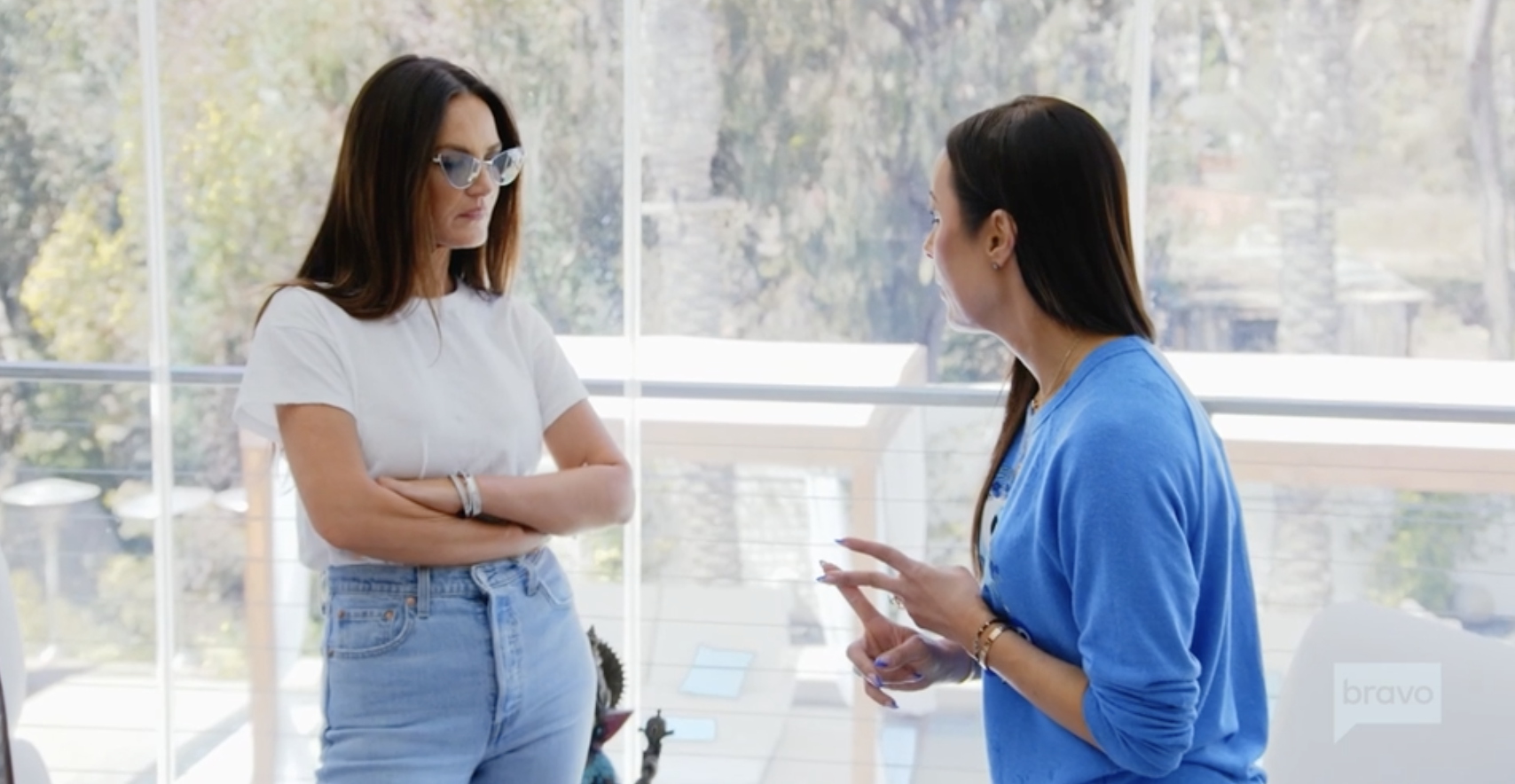 Angie says she will be sending Jen a bill for the party when she gets home. Angie broke down crying and said what Jen did was hurtful.
"She continues to want people to support her, but yet she continues to dig herself into a deeper and deeper hole,'" Angie said. '"She continues to show people this immature behavior, I'm done doing those kinds of favors for her."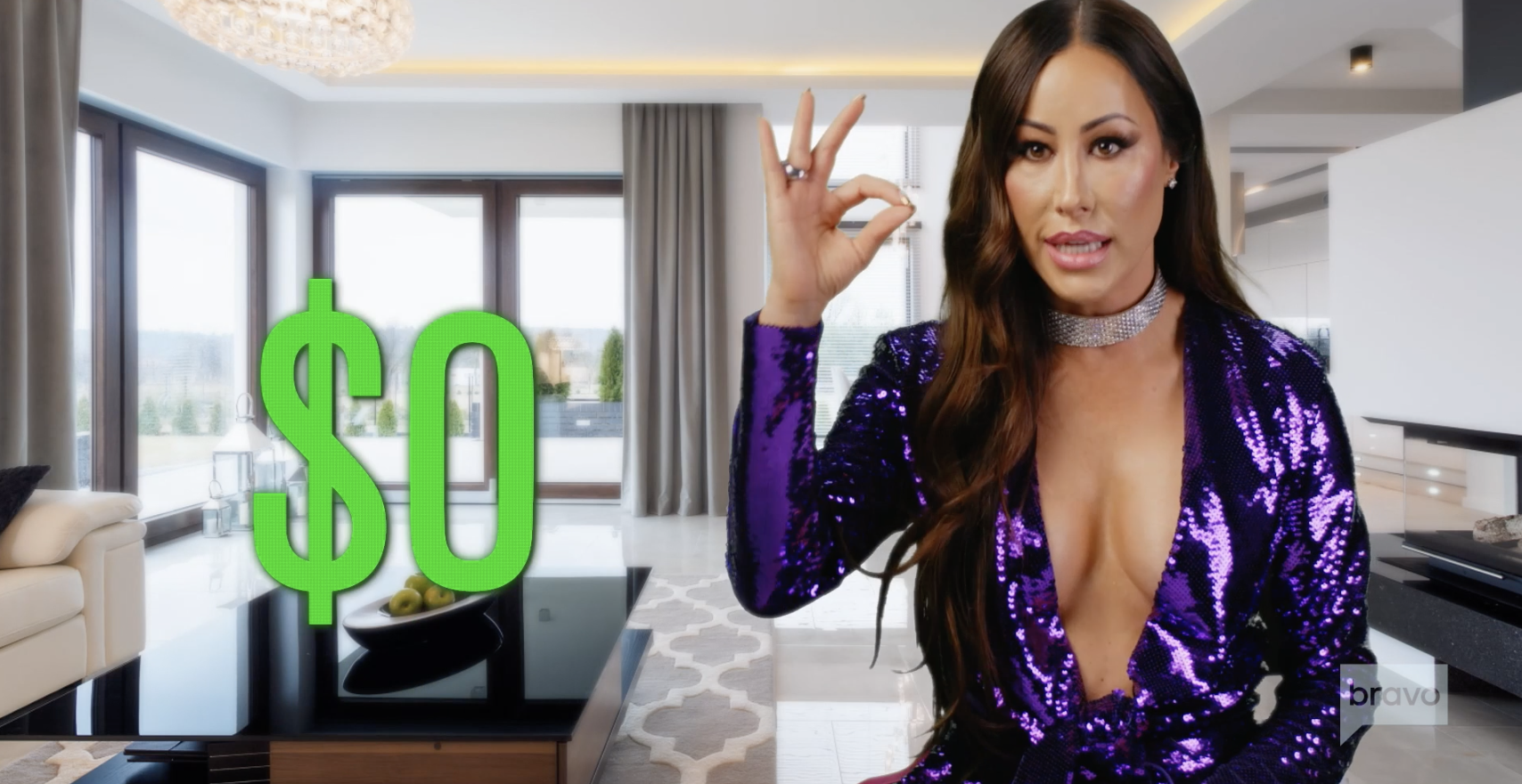 Jen approaches Danna and tells her she wants to talk about their beef. Heather reminds Danna she was a guest and to not take up issues with the hostess.
"The loyalty runs pretty deep with Jen and these ladies," Danna says in a confessional. '"Does Jen have something over them?"
Angie called her husband Shawn and said she felt that Jen scammed her out of money.
'The very thing that she is being accused of right now is conning people out of money and somehow I just feel like I got conned out of thousands of dollars throwing the party for her husband," Angie told him.
Jen's offended that Angie talked to Lisa about the drink incident and not her.
"I invited the wrong Angie," Jen said.
"The tension is real," Whitney shares.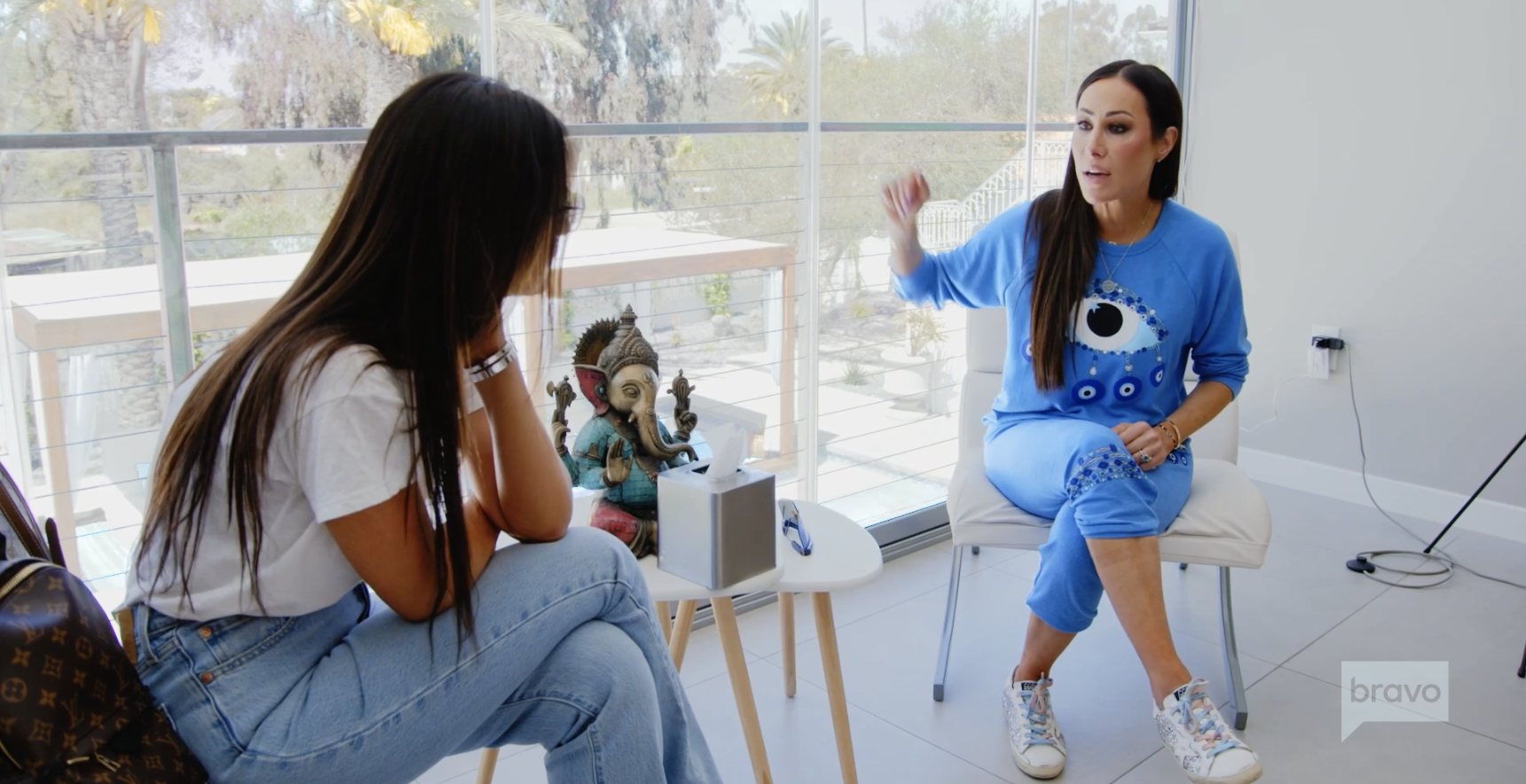 When the women get into a sprinter to go on a boating excursion, the tension between Jen and Angie gets worse.
"It's not that big of a deal," Jen tells Angie about the drink assault. "I did not pour it over the middle of your head so it dripped down on your face. I'm so sorry."
"Just to the side so that doesn't count?" Angie tells her.
Angie asked if anyone thought it was funny and no one raised their hand.
"Are you serious?" Jen said. "I wasn't trying to come after you. It was because everyone was confused about the bedrooms."
"So you pour a drink on my head" Angie asked.
Then Angie announces that she paid for Sharrieff's entire birthday party.
"No, you did not!" Jen shouted.
Heather Gay was shocked because she remembers Angie offered her house and referred to the party also as her housewarming party.
'To unload it like that in front of all of us feels like a sucker punch," Heather says.
Angie said Jen never offered to reimburse her, but Jen said she did.
"She's a goddamn liar," Jen said in a confessional.
"I have been a very good friend and today was a tipping point for me, with you dumping a f–king drink on my head in front of our friends," Angie said. 'It was embarrassing for you and f–king humiliating for me, and it made…"
"It's embarrassing for you?" Jen replies.
Angie said she opened up her newly built home for her and never got a thanks from Jen.
Jen says it's all lies.
"I gave you a f–king $5,000 necklace, Angie," Jen yells.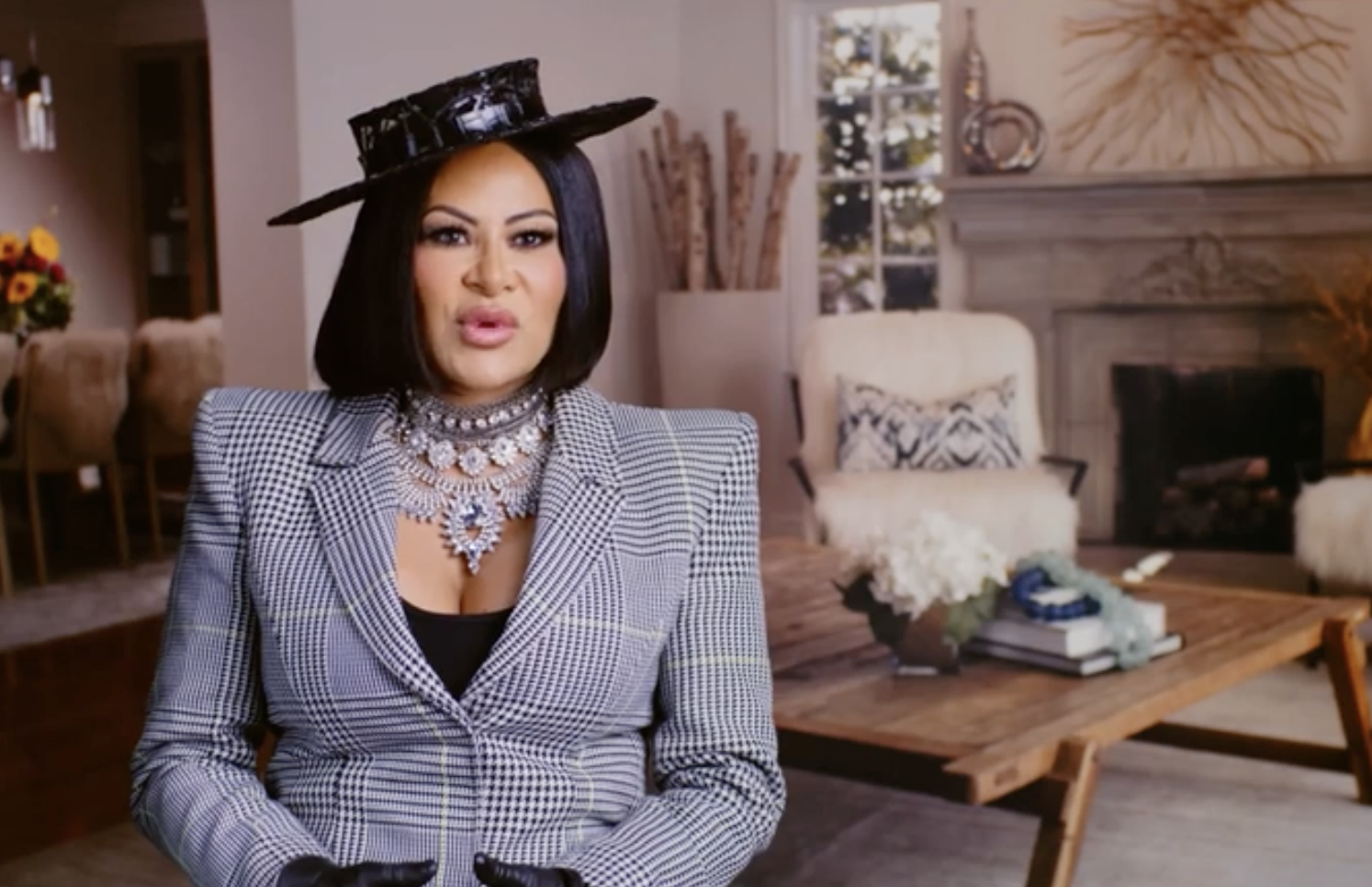 "You are deflecting," Angie tells her. "You gave me a necklace you were wearing already."
In a confessional, Angie says the last thing she would want to do is wear the necklace in public and have the feds take it off her neck.
Angie told Jen she was on her knees cleaning her house after the party because it was trashed.
"I didn't even want to do it at your house!" Jen shouts.
Meredith consoles Jen as the ladies exit the sprinter.
"You are coming at me at my most vulnerable time. F–k you, Angie," Jen tells her. 'She's fake as f–k!"
Meredith is concerned about Jen's mental well-being as she's under a lot of stress ahead of her upcoming fraud trial.
"I feel like she is hitting a breaking point," Meredith says in a talking head confessional.
The Real Housewives of Salt Lake City airs Wednesday nights, at 9pm ET, on Bravo.
Stay Connected With All About The Tea: Twitter Ι Instagram Ι YouTube Ι Facebook Ι Send Us Tips
Nancy Zhāng is an Entertainment Blogger for All About The Tea. Nancy covers hot topics, recaps and celeb news. She loves to multi-task as a writer and a private chef. She received a B.S. in Mass Communications from LSU. Nancy's married and the proud mom of 2 German Shepherds.