Love Is Blind's SK Alagbada and Raven Ross Split Following Serial Cheating Allegations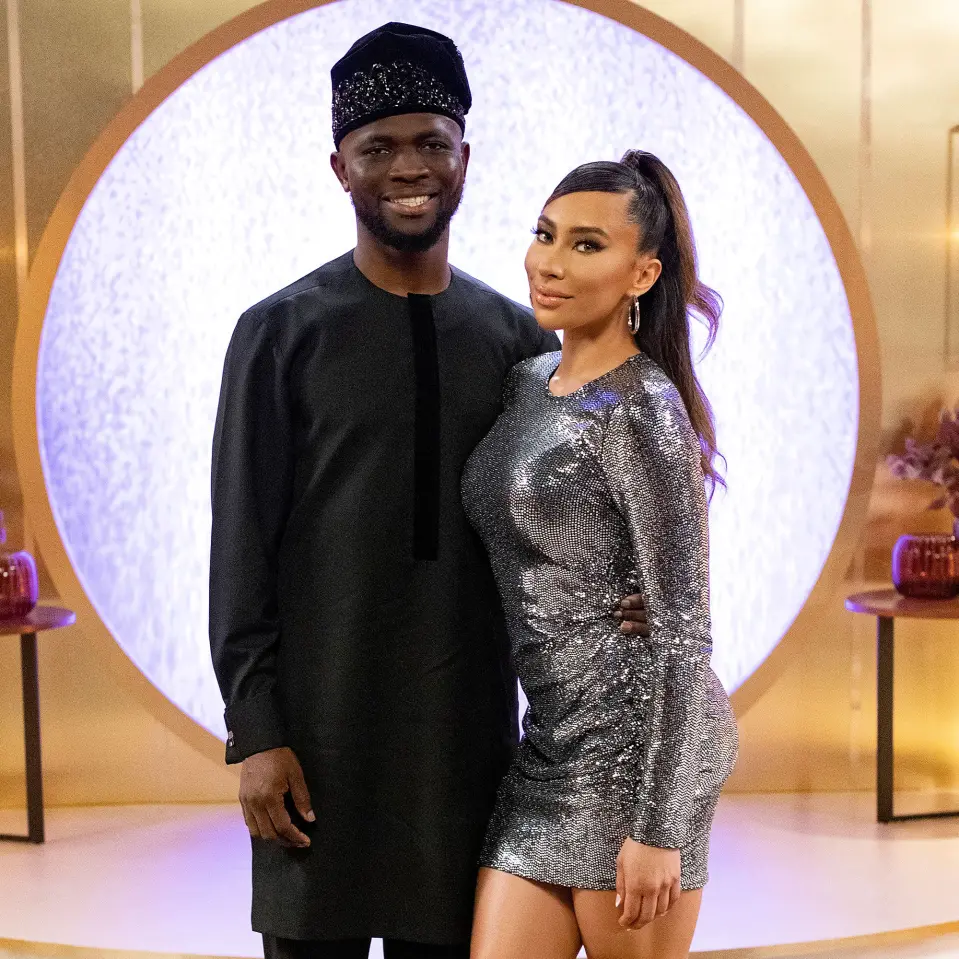 Love Is Blind's SK Alagbada and Raven Ross Split After Serial Cheating Allegations
Love Is Blind star, Raven Ross, has officially split from her fiancé turned boyfriend, Sikiru "SK" Alagbada, after multiple women accused him of cheating.
The Season 2 couple released a joint statement via their Instagram Stories on Sunday.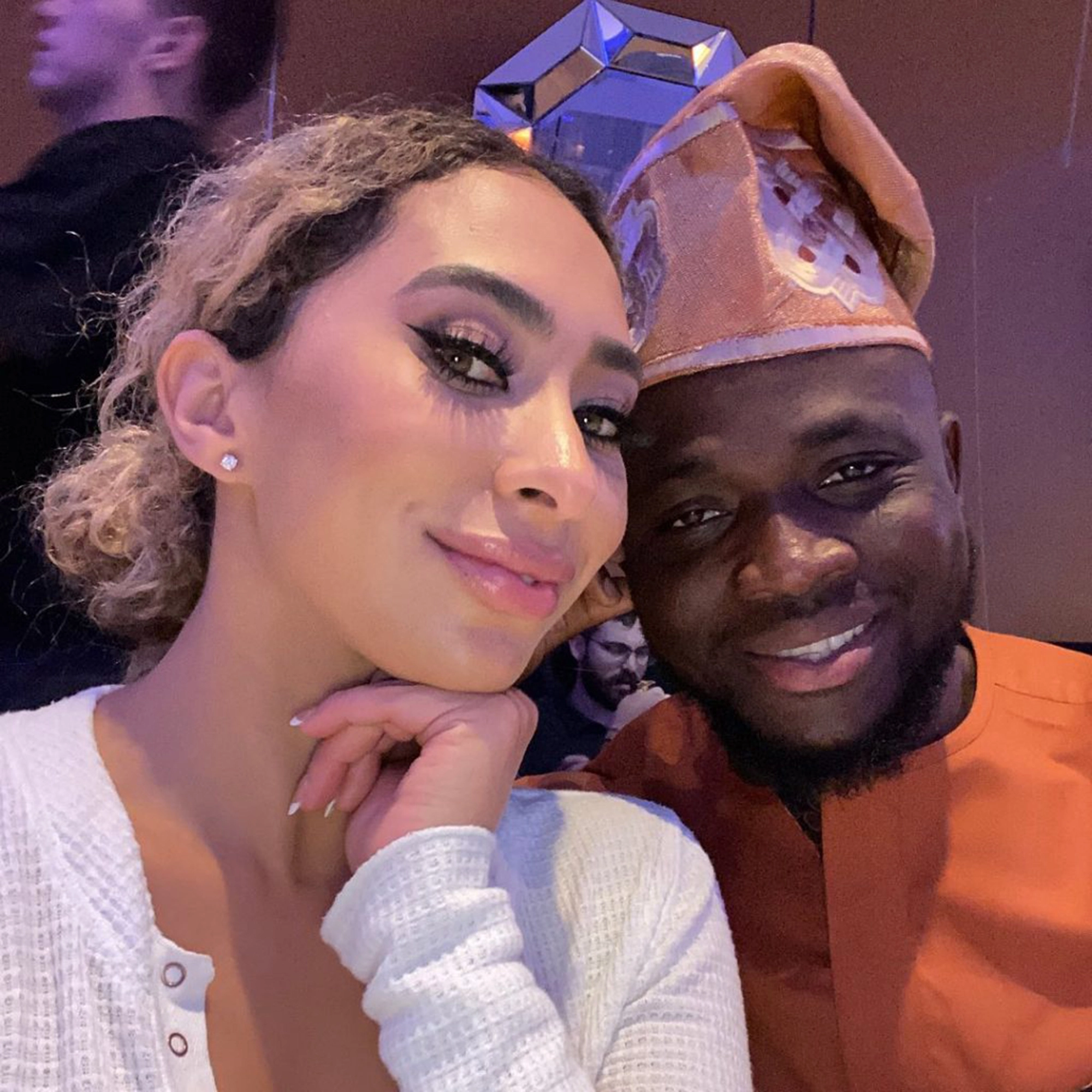 "We are saddened to announce that we have decided to go our separate ways," the ex-couple revealed.
"Due to on-going legal proceedings surrounding these allegations, we can not provide additional details and ask that you please respect our privacy during this hard time."
They concluded by thanking fans for their love and support.
"This journey has forever shaped our lives and we are so grateful for everyone who has been a part of it. Your love and support means everything."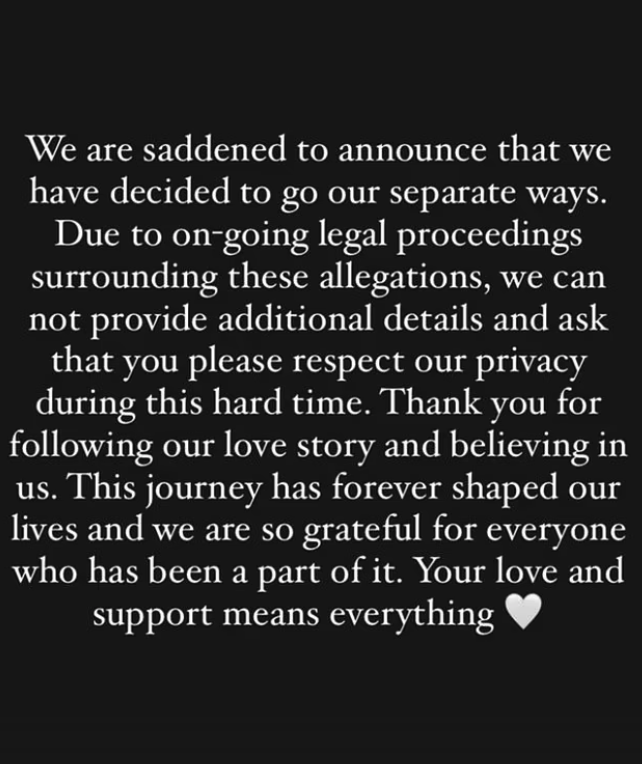 Raven and SK fell in love in the pods, sight unseen. But when they got to the altar, SK declined to marry the pilates entrepreneur. However, during the Love Is Blind reunion, the couple revealed that they were dating. 
In one scene, Raven joked about flirty women sliding into SK's DMs.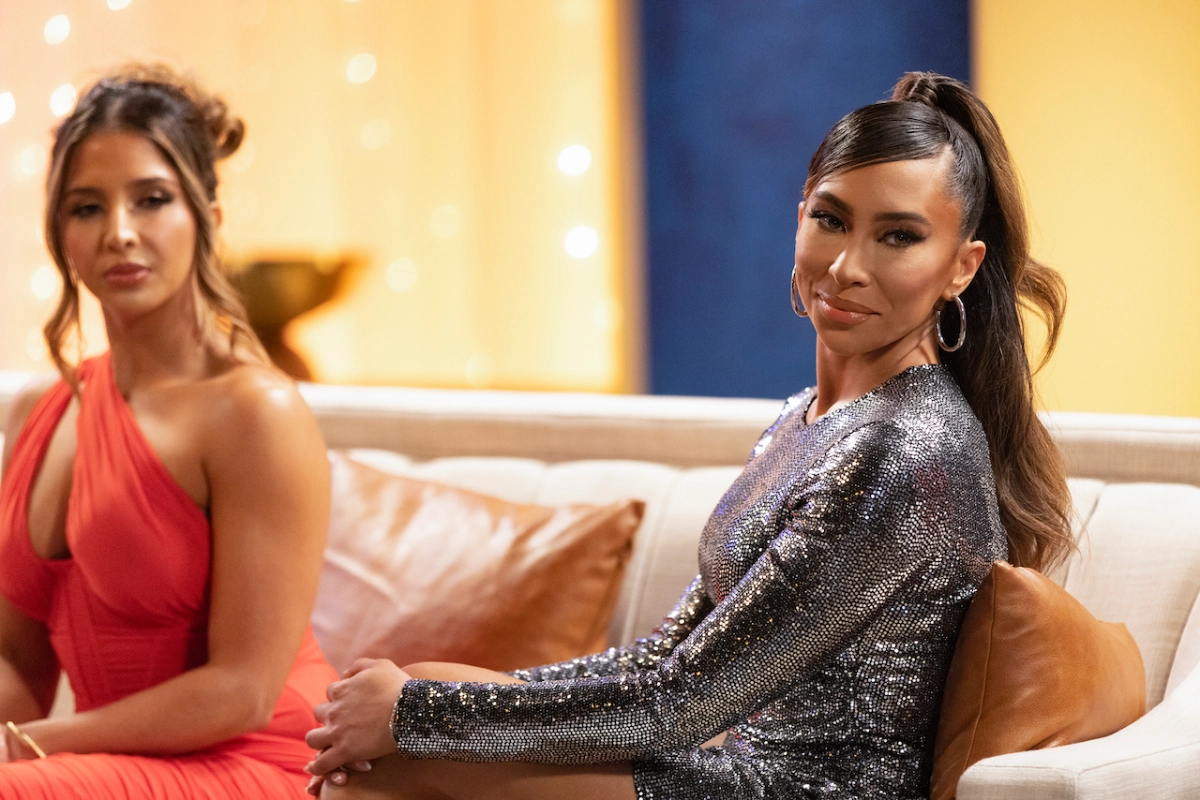 "It's so funny, we're watching [the show] and he's like, 'Oh my God, babe, I have to show you, I'm getting so many DMs' and I'm like 'Stay out of my man's DMs!' Like oh my God, I see you all ladies!" Raven quipped.
During their time together, the two juggled a long-distance relationship with SK attending Berkely in California while Raven lives in Dallas.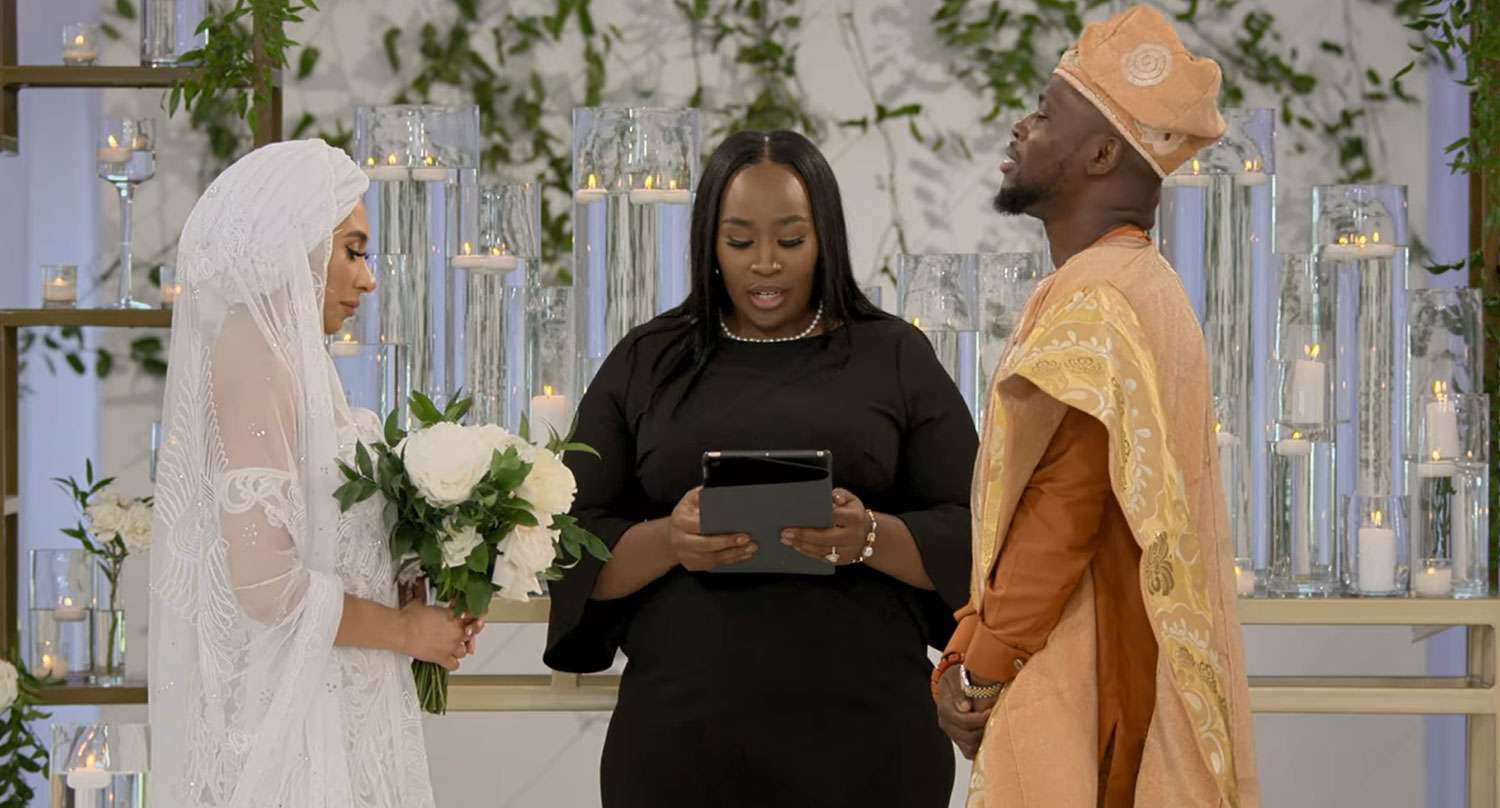 The breakup news comes on the heels of a scandal that rocked the couple. A woman named Hannah posted a video to TikTok, claiming that she and SK were in a relationship while he was appearing on Love Is Blind. Hannah also says that SK admitted to only doing the show for money, not love. 
"It all started in 2019, we became friends and started dating (bf/gf), attended weddings/birthday celebrations etc) Broke up mutually and became friends," Hannah wrote in the video. A number of photos dated between 2019 and 2021 show her and the SK spending a lot of time together. There's also a May 2022 picture showing SK and Hannah vacationing together in Cabo.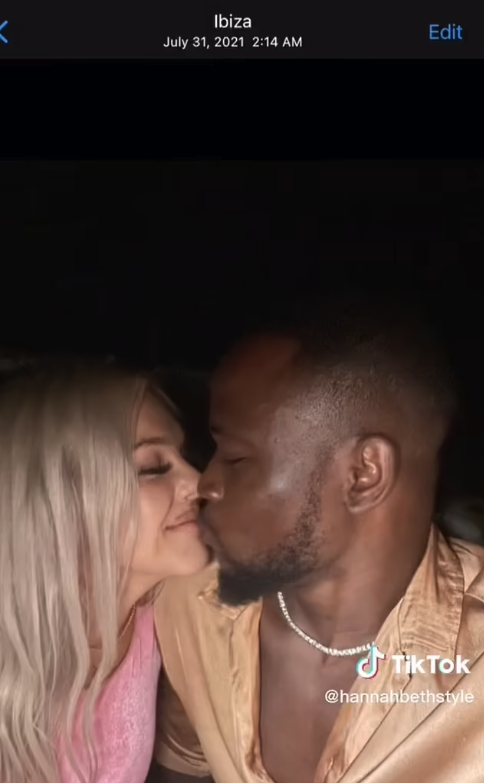 Hannah explained that she saw a contact in SK's phone saved as "fiancé." That's when SK told her that his relationship with Raven was fake. 
"He told me it was for the LIB show but it was just for $ and they were only friends. I didn't 100% believe him but he never gave me a reason not to trust him and it made sense (at the time)," Hannah wrote.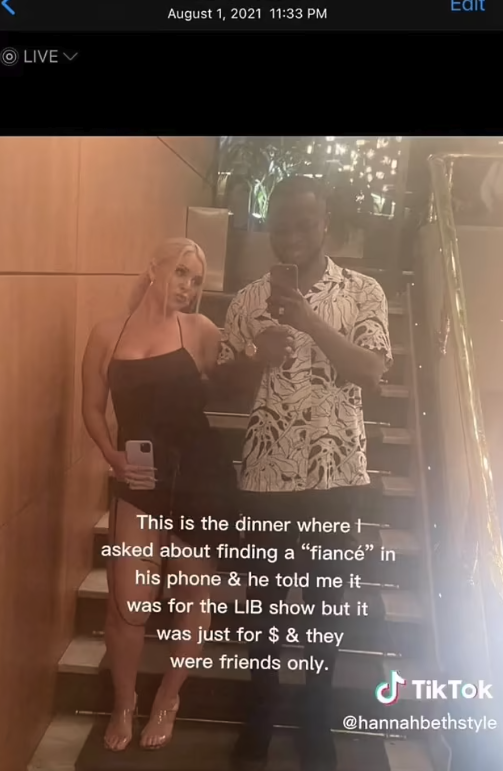 In the video, Hannah also reveals that she saw a message from Raven to SK questioning him about Hannah. 
The viral video has since been deleted, but not before it was screen-recorded and dropped in the LoveIsBlindNetflix Reddit forum. 
Watch the video below!
Hannah is one of two women claiming to be connected to SK. Emma, another woman on TikTok, said that she and SK went out on a date after meeting on the dating app, Hinge. 
"Put a finger down if in April you went on a date with a guy from Hinge who went on Love Is Blind, and that he met you after going on the show and is still with the same girl now," she said before putting one of her fingers down. Emma shared texts between her and SK, as well as footage of the two doing water sports together.
Stay Connected With All About The Tea: Twitter Ι Instagram Ι YouTube Ι Facebook Ι Send Us Tips
Ashlee Nicole is a Senior Editor at All About The Tea, who specializes in content curation. Born and formed in New Orleans, LA, Ashlee is an absolute music junkie and self-proclaimed foodie who loves all things music, entertainment, and culture.