'Sister Wives' Mykelti Slammed For Supporting Robyn Brown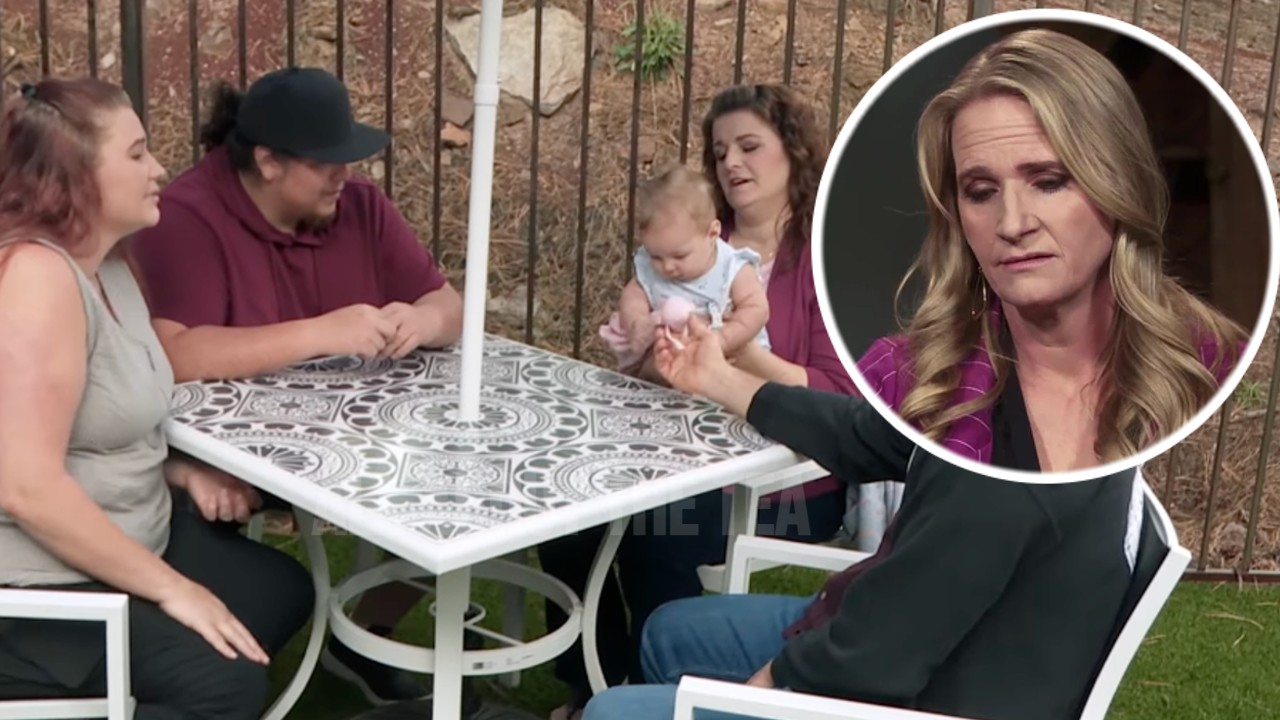 'Sister Wives' Fans Claim Mykelti Betrayed Mom Christine By Supporting Robyn Brown
Sister Wives star Mykelti Padron's support of Robyn Brown has fans calling out her actions as betrayal against her mother, Christine Brown.
During the Sunday, Nov 20, episode of the TLC reality series, Mykelti, 26, visited dad  Kody Brown , 53, and his fourth wife, Robyn, 44, to introduce them to her baby daughter, Avalon.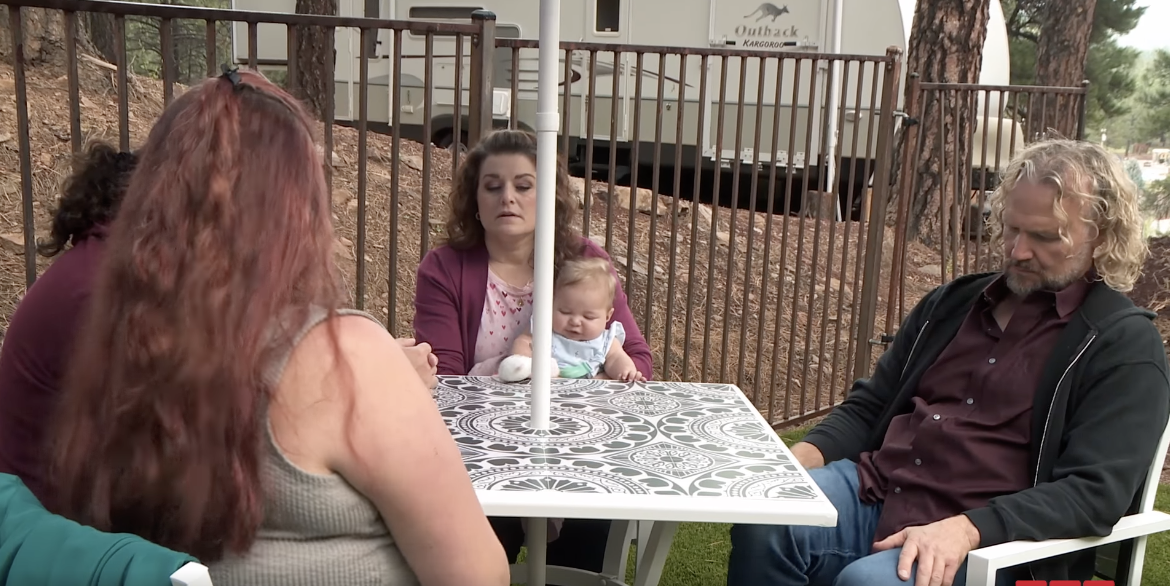 Christine shared her thoughts on the awkward dynamic in a talking head confessional.
"Even though I know that I have 100 percent support from Mykelti, I know that she also supports Robyn 100 percent," Christine Brown, 50, said of her daughter in a confessional. "She can balance like nobody I know."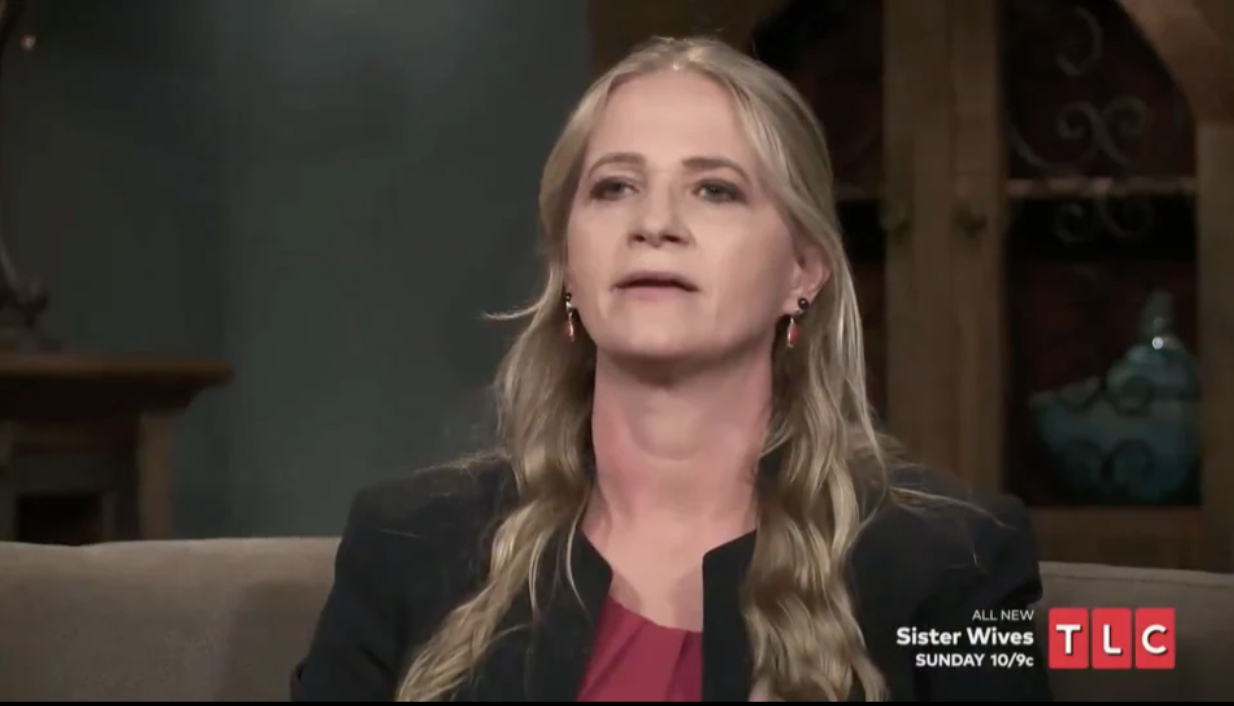 In the scene, Mykelti comforts and reassures Robyn that their relationship will remain in tact, despite the fallout from Kody and Christine's messy breakup.
"You're still Mom, Robyn," Mykelti says.
"And Grandma," Mykelti's husband, Tony Padron, adds.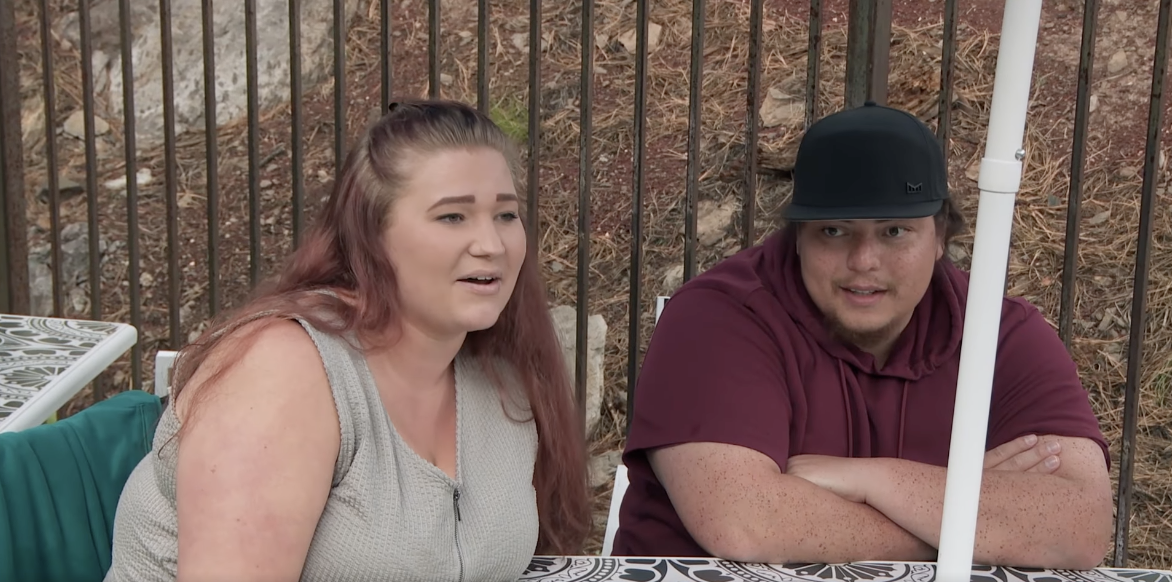 "That's just my biggest thing is making sure our relationship continues, and it's based on what goes on in our relationship," Robyn says.
"It's not based on outside sources," Mykelti agrees.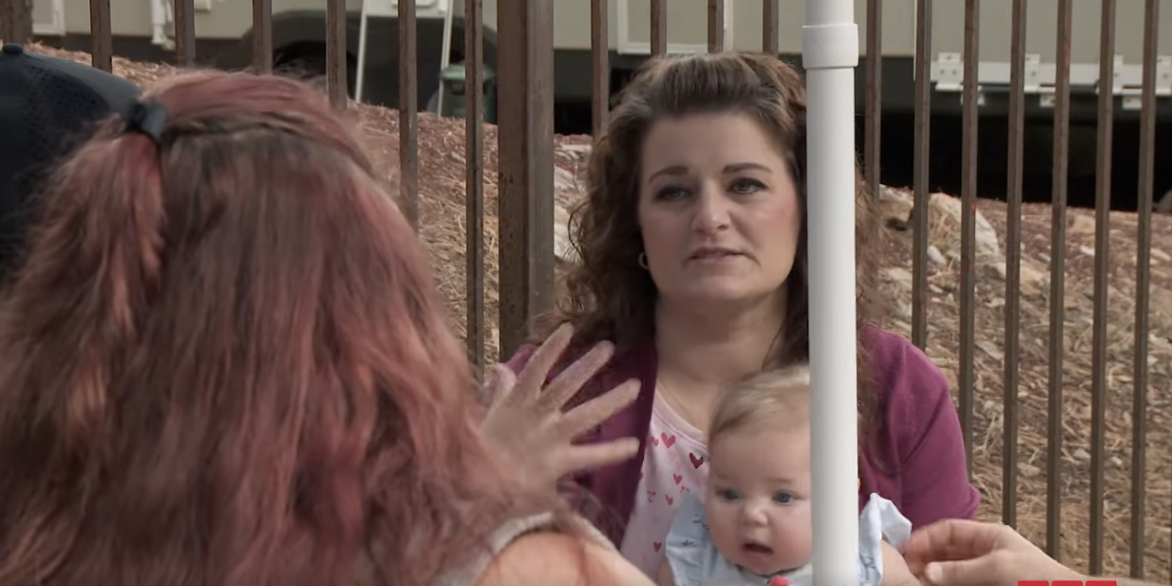 Kody expresses concern over how the split had damaged his relationships with his children, putting his daughter and son-in-law in the middle of the controversy.
"If it's what she wants, I think it's important to support what she wants," Mykelti states of her mom's decision to leave the family.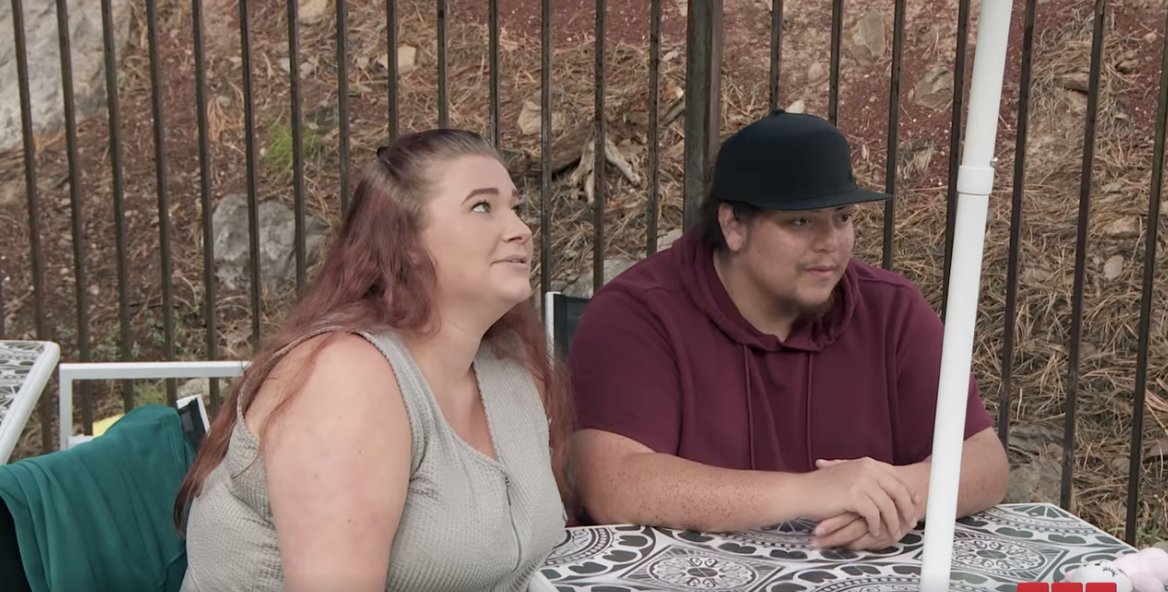 Many Sister Wives fans did not take kindly to Mykelti's support of Robyn — and viewed her as being disloyal to her mother. 
"Anybody calls my mom a liar and has been the cause of heartache would not be on my list same with her dad ,I would maybe talk politely but not discuss anything and I think that's a slap in the face to Christine" One fan commented.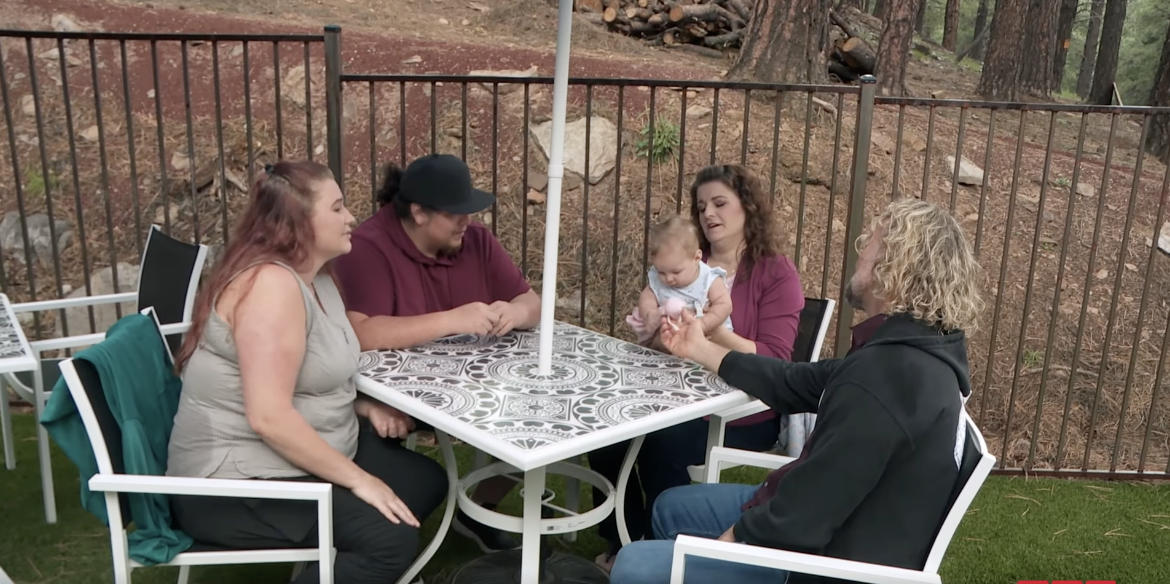 Another wrote, "Maybe I'm wrong, but why would you back someone 100% that has hurt your Mom. I would not be able to sit and chit chat with them after what they have both done to Christine. My loyalty and love would be 100% for my Mother and her alone."
Someone else pointed out, "I just don't understand this. Mykelti has seen these 2 abuse her mom and she's still maintaining a relationship with them? If I was Christine I would be hurt. Am I seeing this wrong?"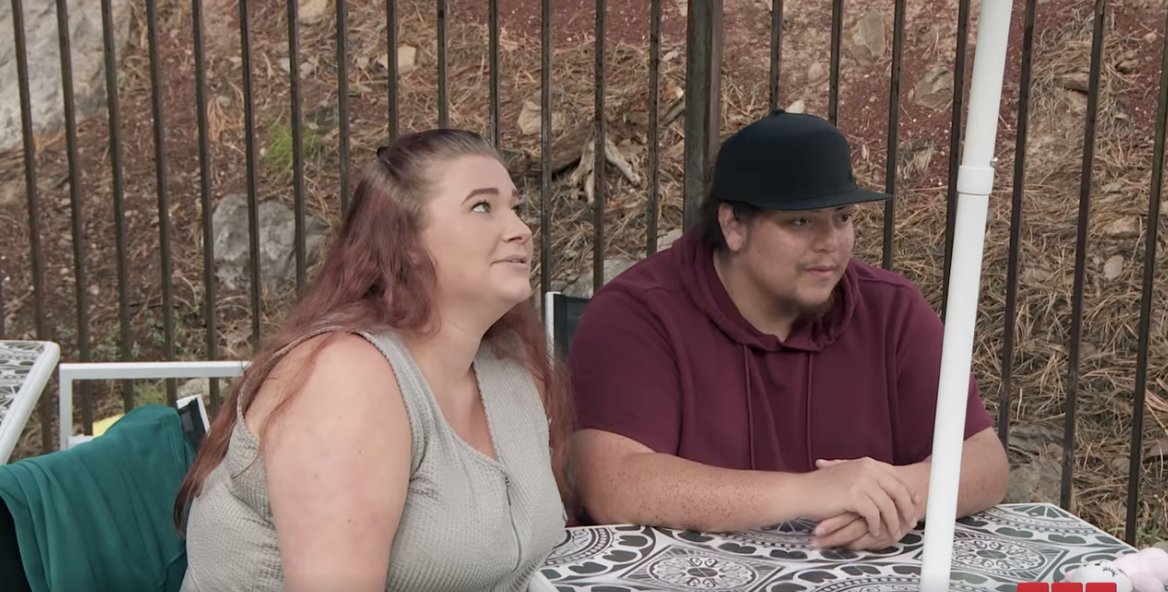 An astute critic posted, "I'm so surprised that any of the kids would have a bond with Robin. She literally came along and destroyed the family."
"But she shouldn't be giving any information on Christine or her new life. This is a very inappropriate conversation. If Mykelti wishes to have a relationship with Robyn and Kody that's fine. Just leave your mom out of it. Robyn is the one who claims she doesn't talk or discuss the other wives or ex-wifes lifestyle. What a bunch of bull. Neither Robyn or Kody have no respect. Kudos to Toni for saying nothing." A fan wrote.
Don't miss a drop of All About The Tea's Sister Wives coverage here.
Sister Wives airs Sundays, at 10 p.m. ET, on TLC.  
Stay Connected With All About The Tea: Twitter Ι Instagram Ι YouTube Ι Facebook Ι Send Us Tips
Nancy Zhāng is an Entertainment Blogger for All About The Tea. Nancy covers hot topics, recaps and celeb news. She loves to multi-task as a writer and a private chef. She received a B.S. in Mass Communications from LSU. Nancy's married and the proud mom of 2 German Shepherds.