Harry Hamlin Addresses 'Incestuous' Photo With Daughter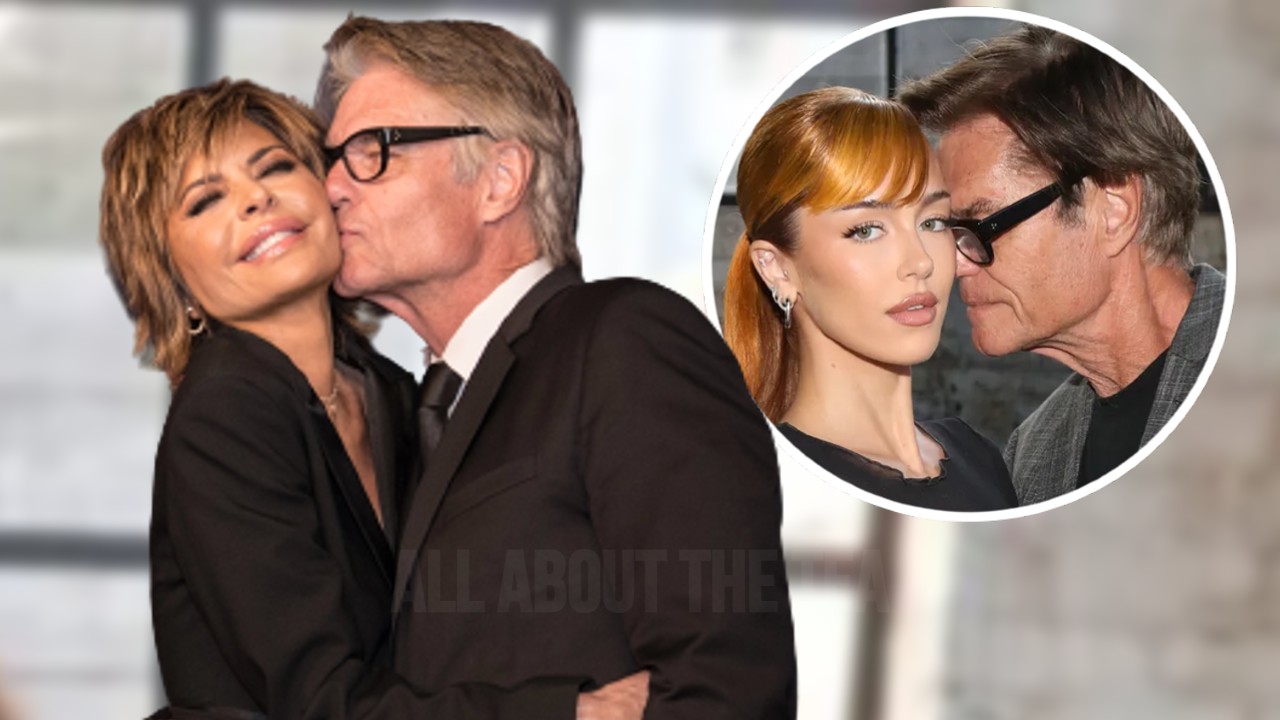 Harry Hamlin Addresses 'Incestuous' Photo With Daughter
Harry Hamlin came under fire at New York Fashion Week for posing with his daughter, Delilah Belle Hamlin, in a photo critics deemed "incestuous."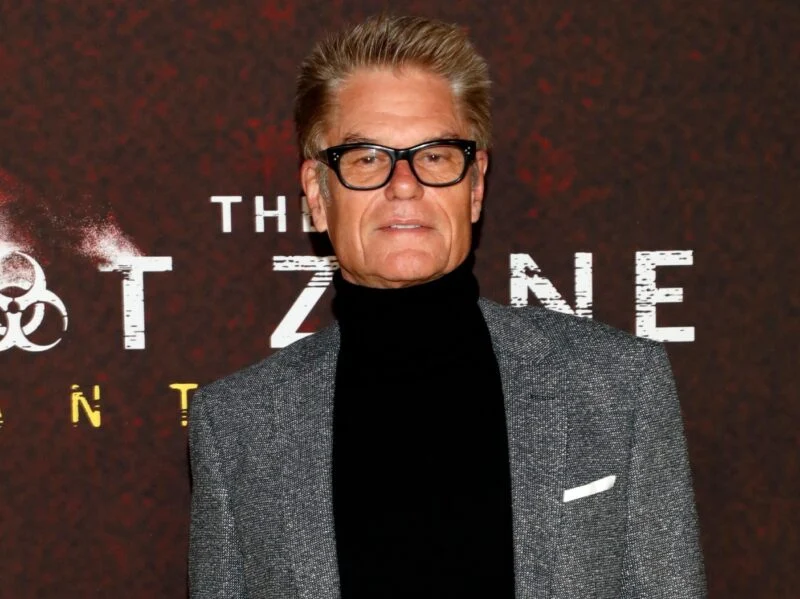 The backlash was severe, prompting a family source to give a statement to Page Six. The family is "disgusted" by all the "shameful" commentary.
"He [Harry Hamlin] is a proud father who was just about to whisper in her ear how proud he is of her," the source tells the tabloid. The photographer, Manny Carabel, is "absolutely horrified and so distraught" over fans' reactions.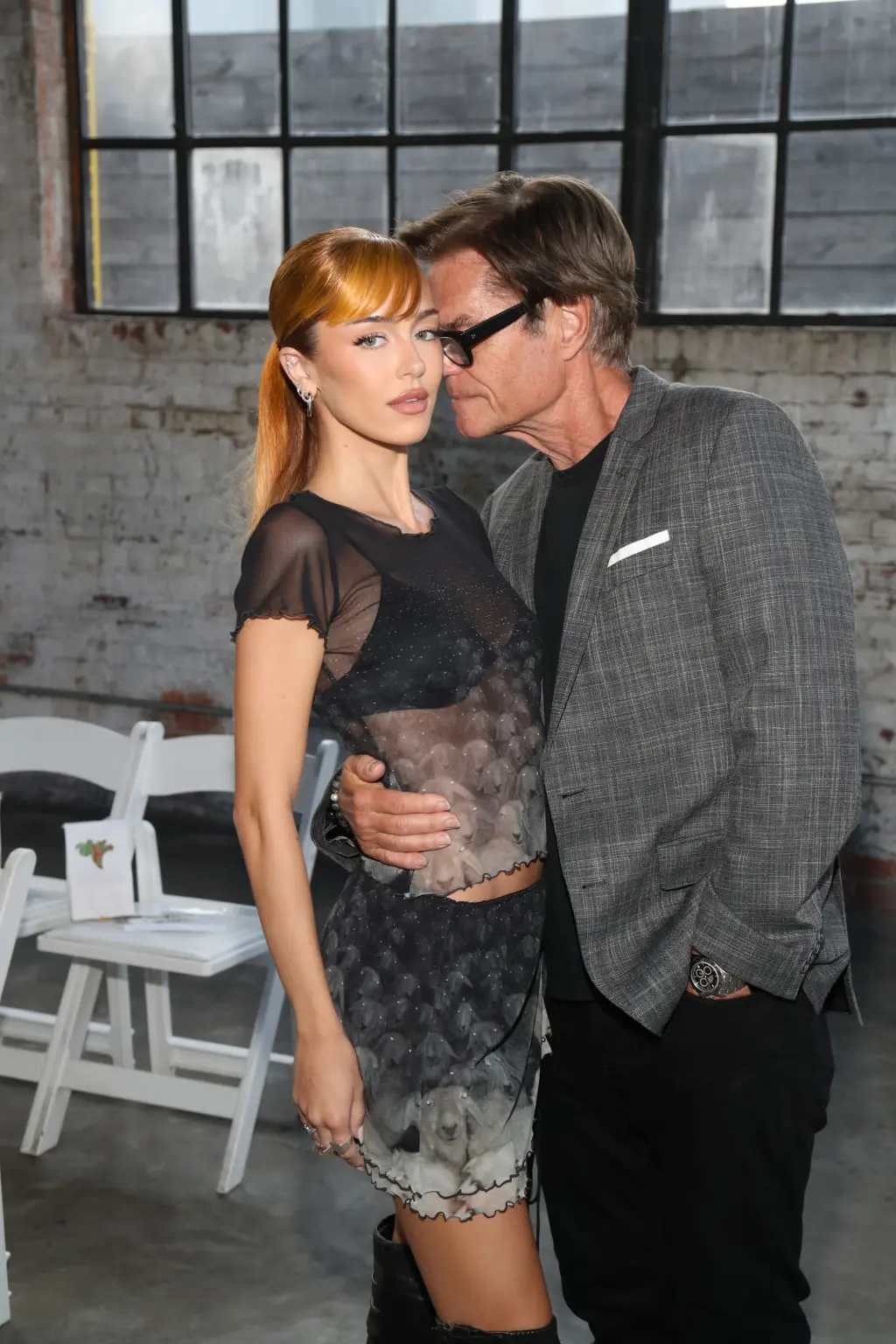 Carabel concurs, telling us he's upset that a "two-minute series of photos taken" was "manipulated into something they were not" and "flipped completely out of context."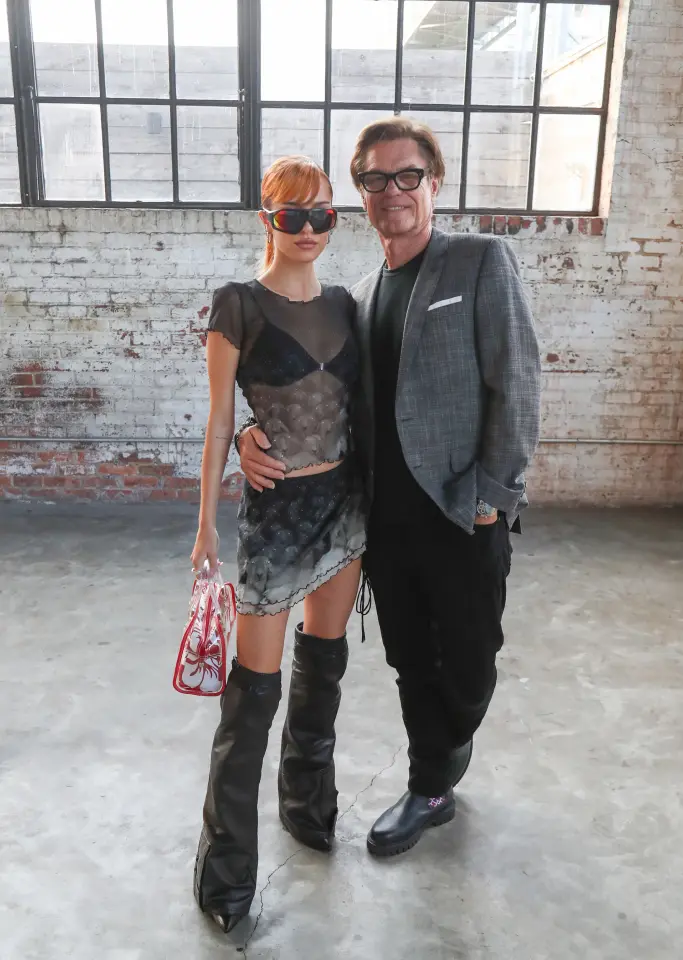 The shutterbug explains that he was covering the PRISCAVera spring/summer 2023 runway show in Brooklyn during NYFW in September, which Lisa Rinna, 59, ended up walking.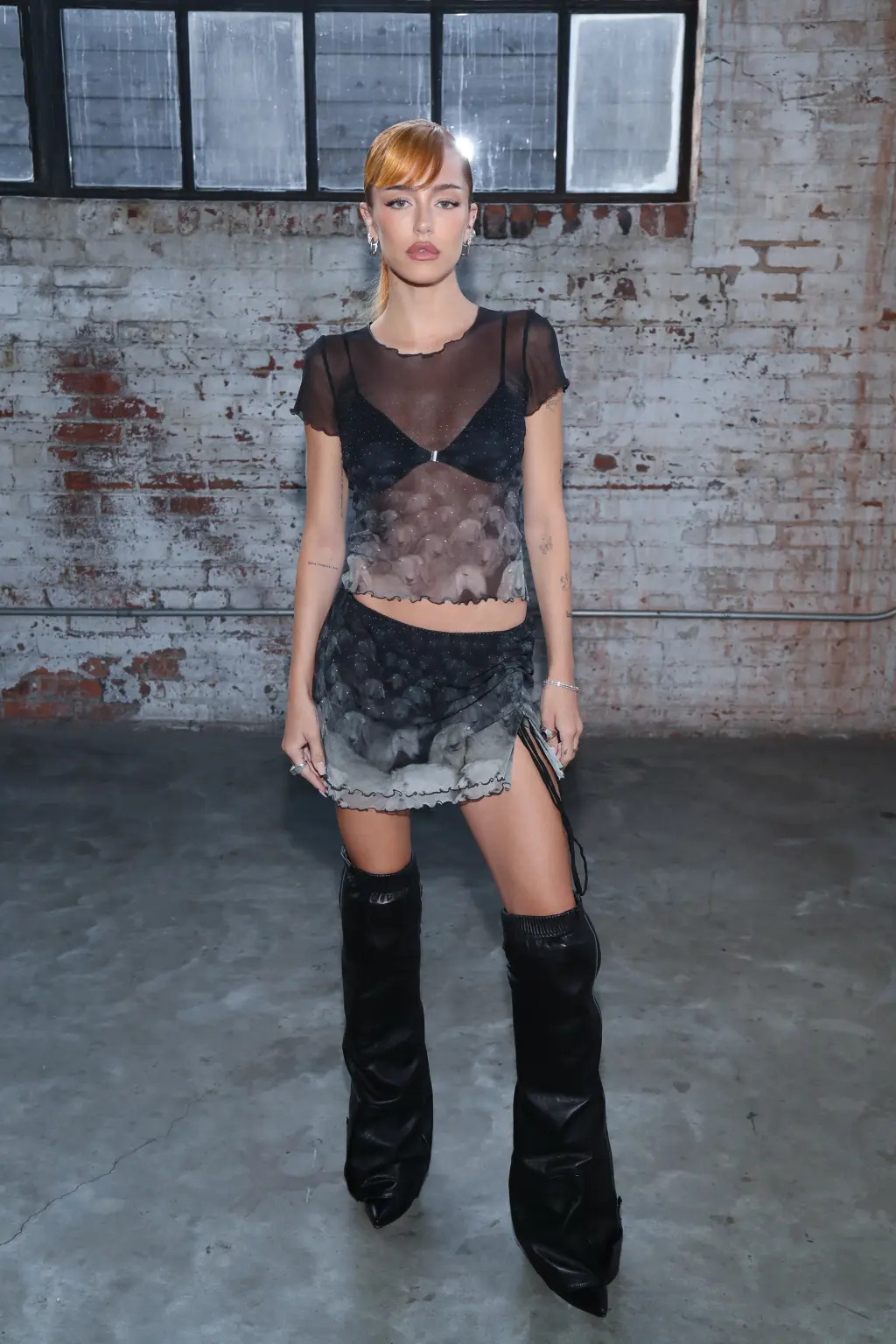 According to the paparazzo, he saw Harry Hamlin, 71, and asked if he could photograph some pictures of the actor, and Hamlin "kindly replied yes."
Delilah Belle Hamlin, 24, arrived "moments later," and the shutterbug "asked if [he] could get a few shots of Harry with his daughter."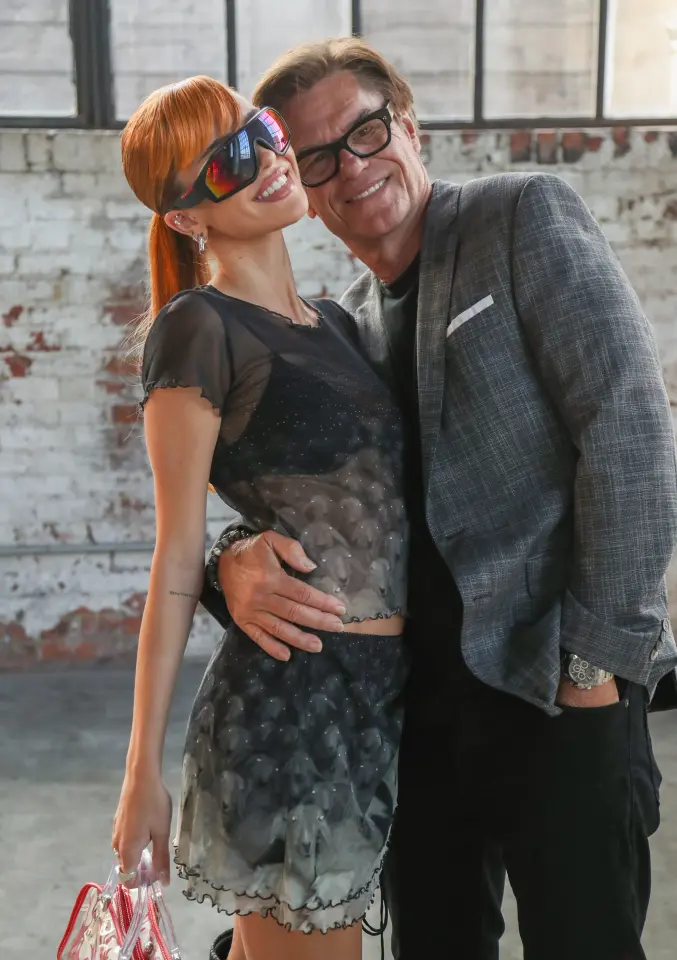 "As Delilah has a history in modeling, she immediately began to strike a pose, if you will, while Harry innocently posed next to her in [a position] he thought would compliment her best, as any father would," Carabel tells gossip blog.
"In no way were any of [Harry's] movements or demeanor flirtatious, inappropriate or anything derailed from being a loving father."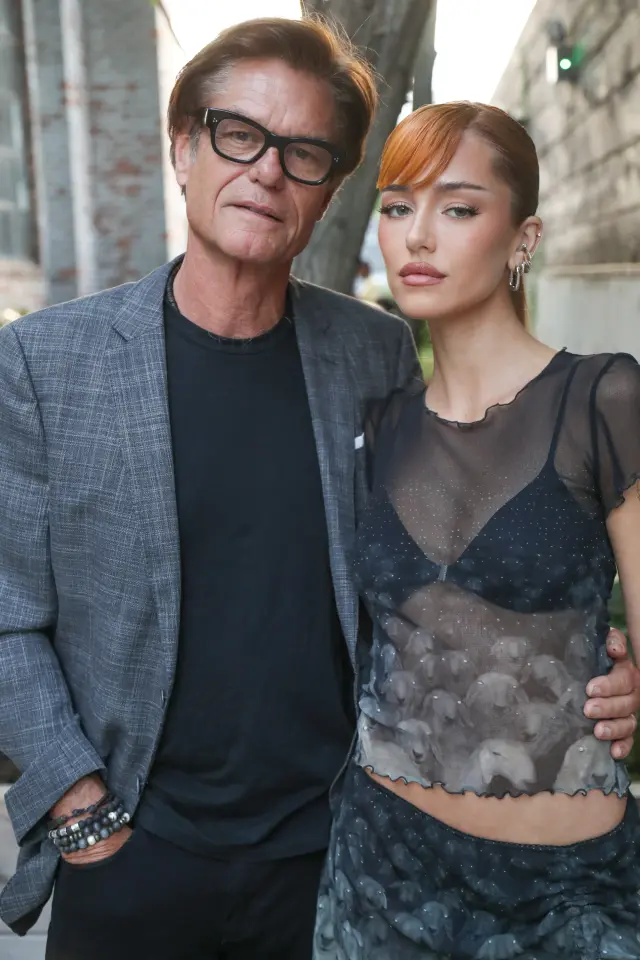 As reported, fans were deeply disturbed by the father/daughter poses and do not see the flicks as completely "innocent."
One person stated, "No. It's weird and creepy."
A second person wrote, "that's a little weird." Another expressed, "This is disturbing on many levels. If you look their private parts are lined up against one another."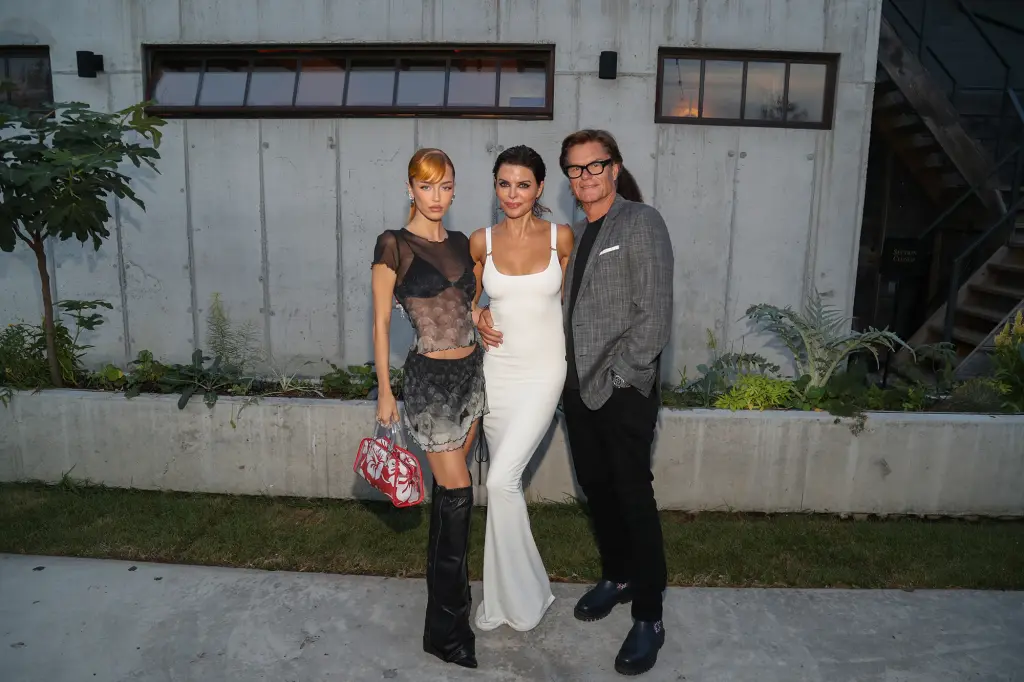 Someone else stated, "Hollyweird has no boundaries. Where's her mother?"
One Bravo watcher added, "He's an actor she a model what's the big deal?" Another responded, "the big deal is that it's father and daughter do you actually think that looks right????"
A fourth critic commented, "Sooo cringe, very disgusting"
Someone else shared, "The whole family are people I wouldn't want in my home, neighborhood even my city they really have no use at all not any of them."
Another observer wrote, "Look at the body language. When he is with his daughter, his feet are pointed towards her and he is holding her close. With his wife, there is a gap and he feet are straight. I'm not sure, and I hope nothing creepy is going on, but he definitely does not like his wife. Who really does?"
One more person added, "I'm sorry but this is not innocent, it looks incestuous and inappropriate."
Stay Connected With All About The Tea: Twitter Ι Instagram Ι YouTube Ι Facebook Ι Send Us Tips