Mauricio Umansky Believes Kyle Richards' Innocent Amid Feud With Kathy Hilton and Fans Are Being Deceived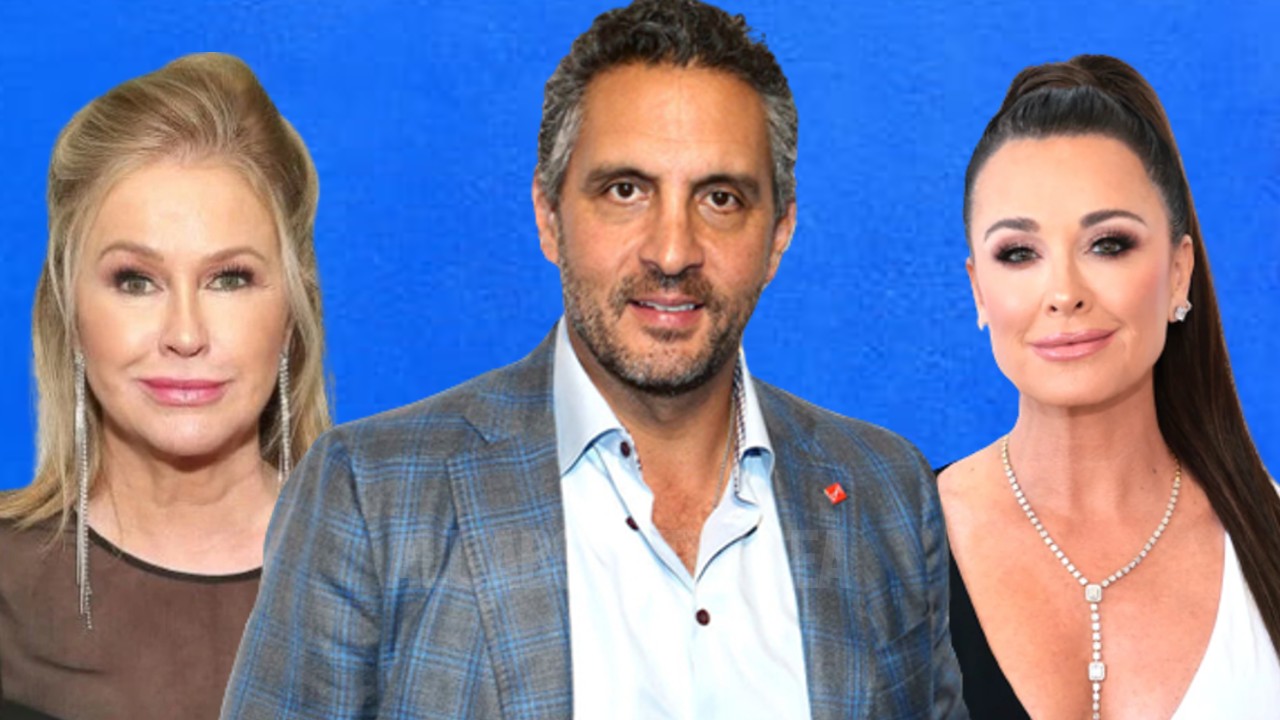 Mauricio Umansky Believes Kyle Richards' Innocent Amid Feud With Kathy Hilton and Fans Are Being Deceived
Mauricio Umansky believes his wife, Kyle Richards, is 100% right in her feud with sister, Kathy Hilton, and feels the fans are being deceived into siding with Kathy.
"It was really hard [to watch]," the 52-year-old told Us Weekly in an interview published on Friday after the sisters' "taxing" season on The Real Housewives of Beverly Hills.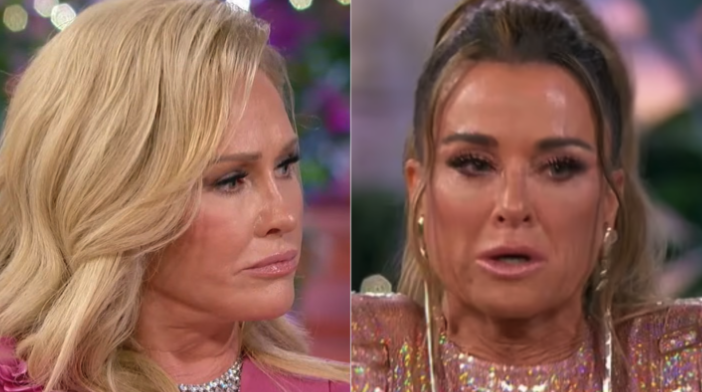 RELATED: Mauricio Umansky's Netflix Show In DANGER After His Disturbing Actions
Mauricio Umansky continued, "I know a lot of the stuff that's going on in the background, which isn't exactly what's being put out there. … Being supportive of Kyle, I think Kyle's a hundred percent in the right here without question."
How The Feud Started 
The sisterly divide began after a cast trip to Aspen, where Kyle Richards' bestie, Lisa Rinna, used a vulnerable moment Kathy experienced to exploit for TV ratings. Lisa alleged that Kathy suffered a "psychotic" breakdown in Aspen that supposedly involved the socialite hurling insults at her sister, Kyle, and RHOBH cast members — none of which was caught on camera and Kathy has denied.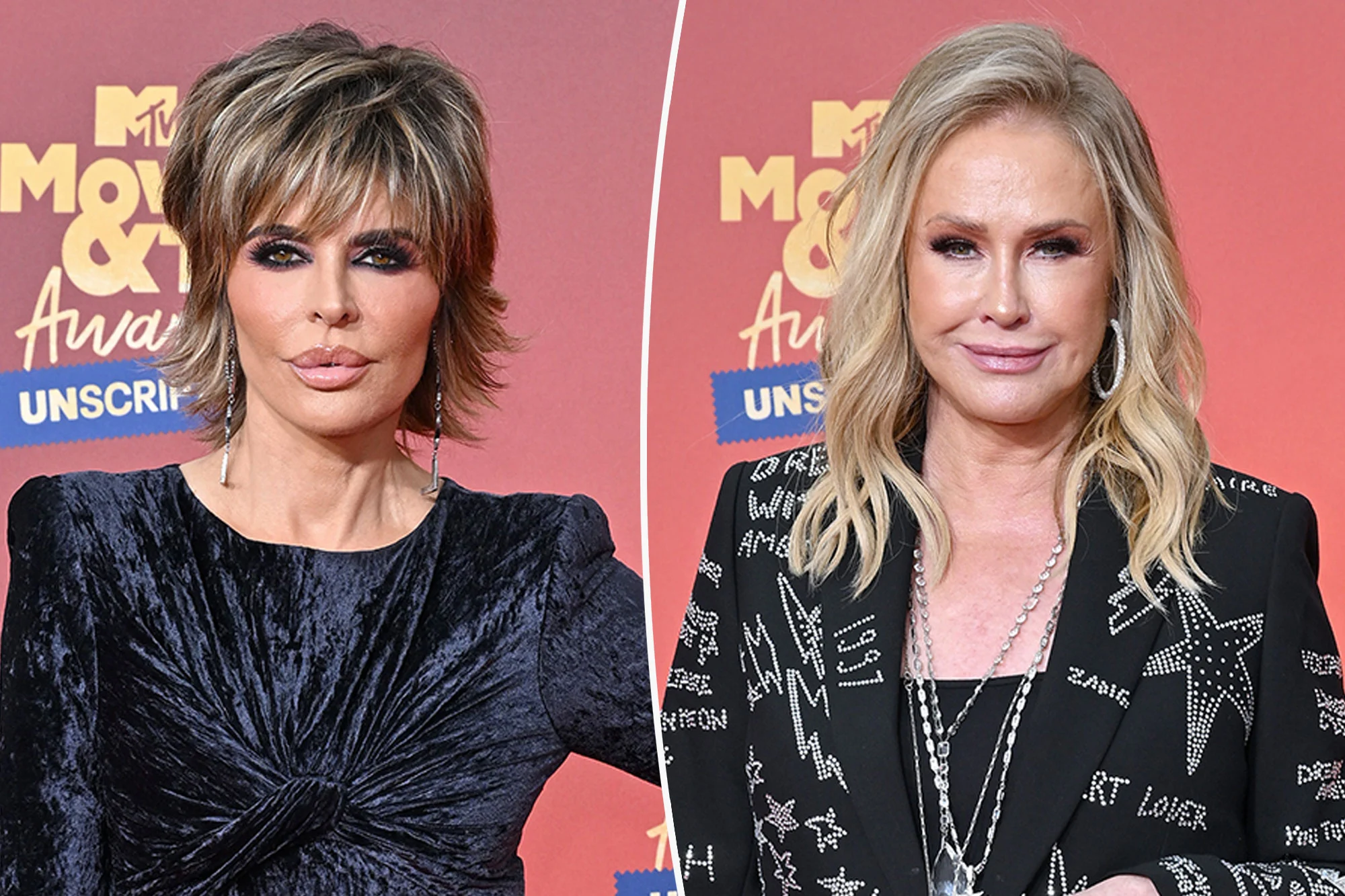 The former soap actress claims that Kathy vowed to "f–king ruin," Kyle's life.
"She said 'I will destroy Kyle and her family if it's the last thing I ever do'," Lisa Rinna asserted in a talking head confessional the next day.
Keep The Drama Private
Mauricio Umansky believes the public doesn't know all the details and Kyle's being painted in a bad light unfairly. He wishes their sisterly fallout had remained off camera.
"I think that it's sad the way it's being portrayed, the way it's being received and what's going on," he told the outlet. "But Kyle's so strong and she's such a good person that she's not even out there really trying to defend herself too much and she's just taking it in the chin, like the strong person that she is."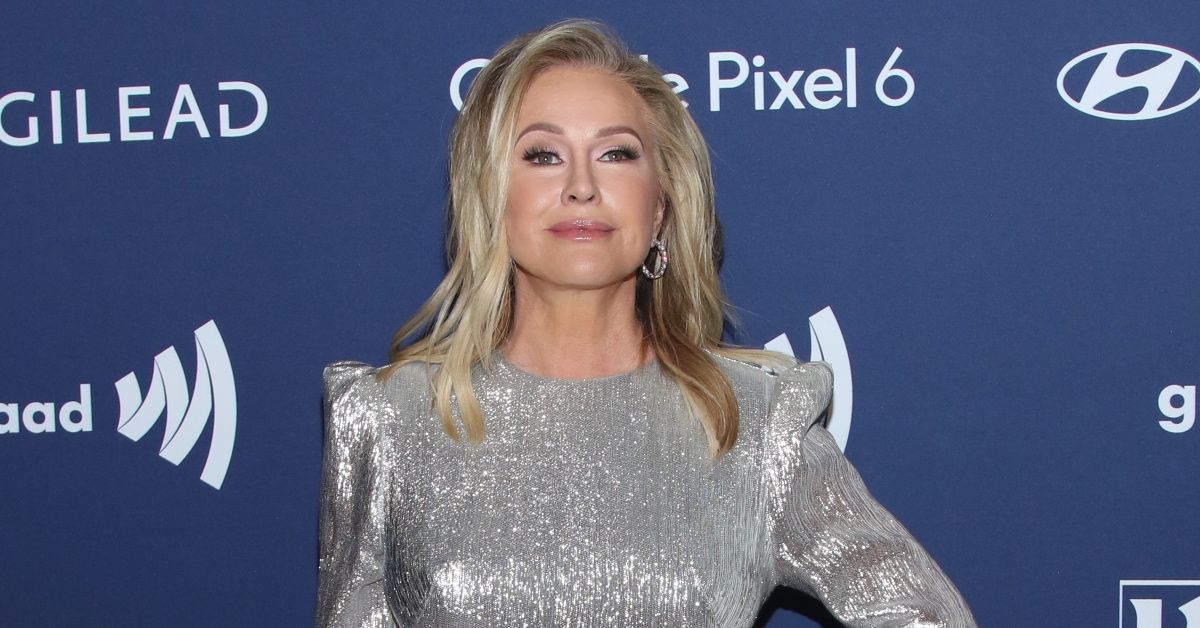 Kathy Hilton Was Set Up 
Kathy Hilton on the other-hand believes she was "set up" by Lisa Rinna and Erika Jayne, who claims the Hilton heiress made a gay slur at a club manager in Aspen.
"I had people from the show telling me that this was a setup the whole time by these two girls. And you know what? If people are really worried about me, why wouldn't they call Kyle, my husband [Rick Hilton], production when Lisa said that I had a 'break'?" she told TMZ.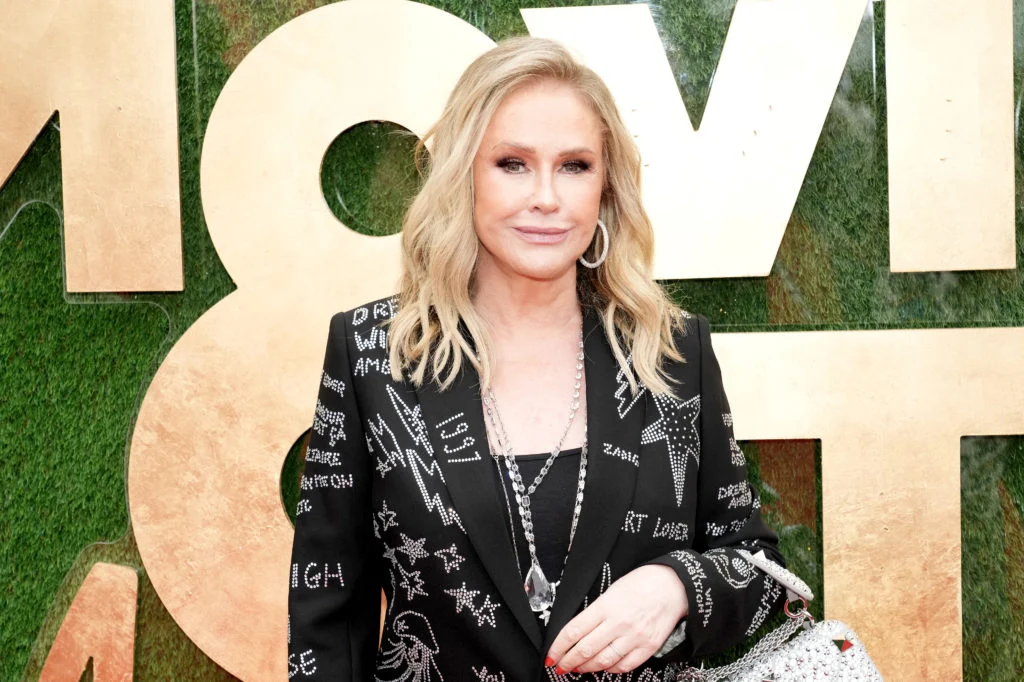 "But she decides to call the media, the press, her little go-to people and Erika. Why is she calling Erika in the middle of me scaring her so much?" she continued, adding that she would quit the reality series if the two women come back next season.
Kathy Hilton Confronts Lisa Rinna
Kathy confronted Lisa Rinna during the Season 12 RHOBH reunion. She called her "the biggest bully in Hollywood."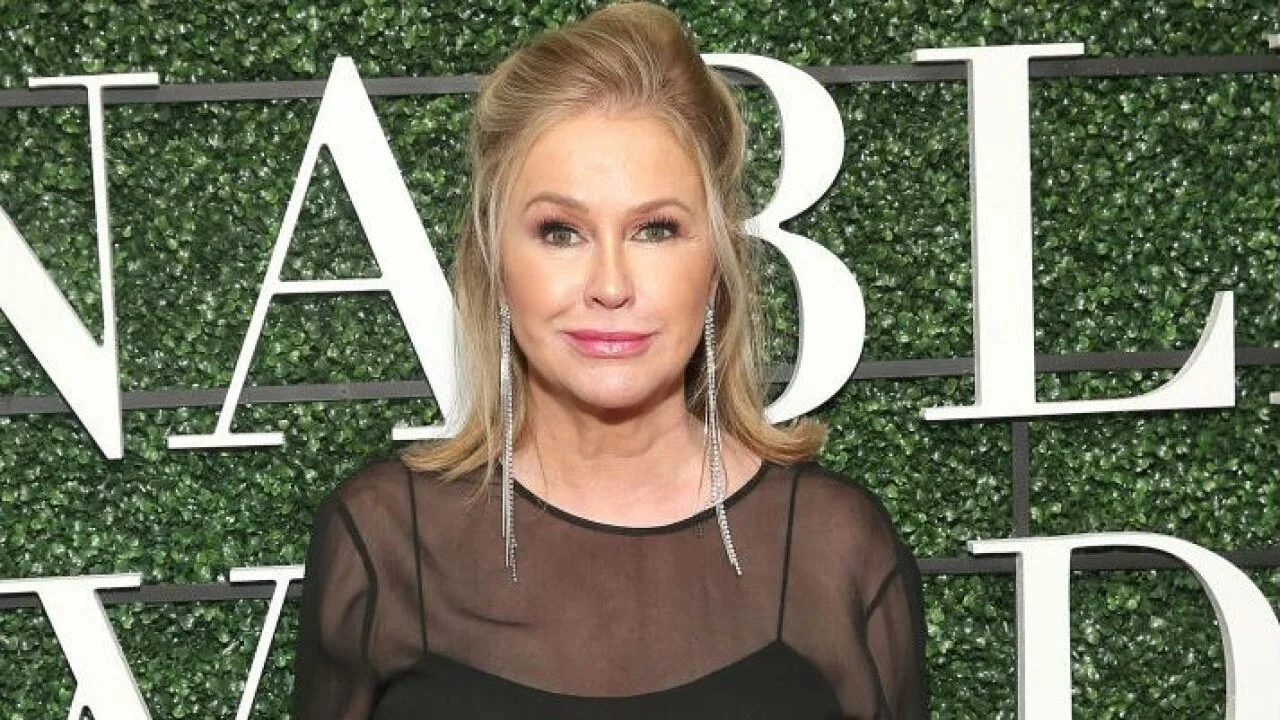 Despite the drama, the Hilton and Richards children united recently at sister Kim Richard's oldest daughter's baby shower.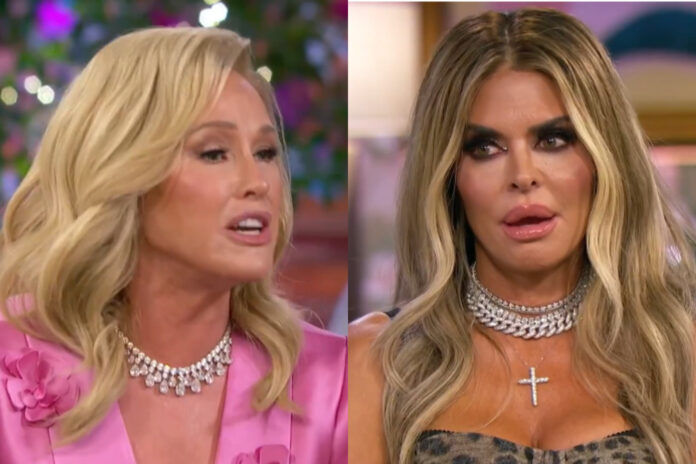 Kathy's Daughters Call Out Kyle 
Kathy Hilton famous daughters, Paris Hilton and Nicky Hilton Rothschild have been been defending their mother on social media and "liking" shady tweets that call out aunt Kyle for her disloyal actions.
The shade from Paris began long before she liked the shady tweets about her aunt. In August, she reposted a group photo of The Real Housewives of Beverly Hills cast where Kyle Richards had been cropped and said they were her favorite people on the show.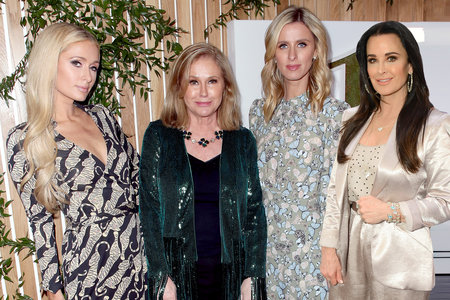 One of the recent tweets she liked said that Kyle was exploiting Kathy's family and wouldn't even be on The Real Housewives of Beverly Hills without them. It read, "Kyle 'IMO,' exploits the fact that she's Paris and Nicky's aunt ON THE REGULAR, like it's a personality trait, but she can't give Paris and [Nicky Rothschild]'s mother 10 seconds of support for a product she's promoting on that same show?"
RELATED: Teddi Mellencamp Slams Paris Hilton For Liking Mean Tweets About Aunt Kyle Richards!
Kathy and Kyle Not Speaking 
After the explosive Season 12 reunion, the status of Kathy and Kyle's relationship remains fractured as Kyle Richards has yet to publicly denounce Lisa Rinna and Erika Jayne's attack and "set up" of her sister, Kathy.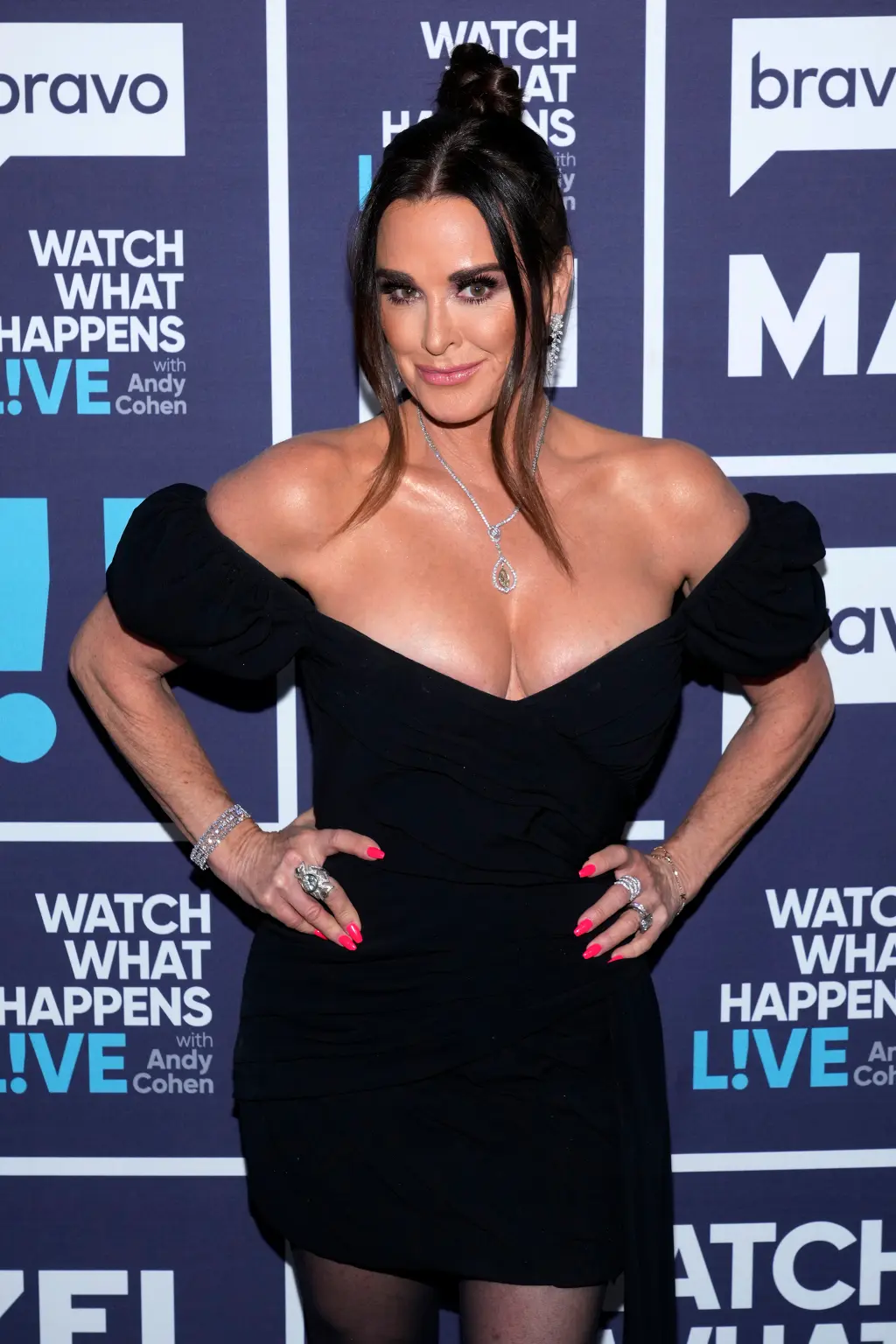 Mauricio Facing Backlash 
Mauricio Umansky is still facing backlash for laughing at Erika Jayne berating Garcelle Beauvais' 14-year-old son during Season 12. RHOBH fans are calling upon Netflix to cancel Mauricio's new series, Buying Beverly Hills, over his disturbing behavior.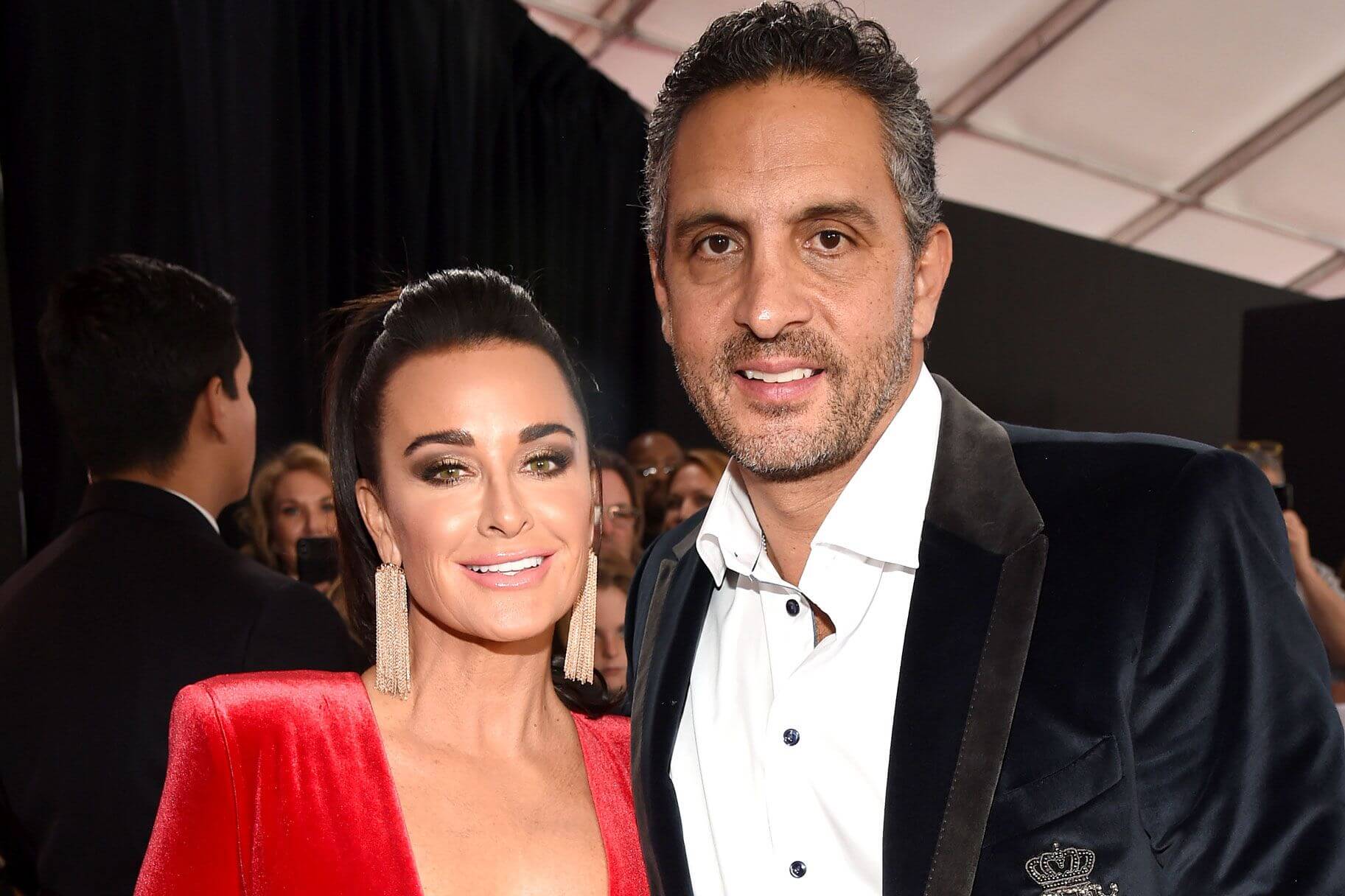 The real estate professional failed to address this issue in his lates interview or issue a formal apology to Garcelle and her minor son.
Do you believe RHOBH fans are being deceived into siding with Kathy Hilton? Are you Team Kathy or Team Kyle? Sound off in the comments below.
Stay Connected With All About The Tea: Twitter Ι Instagram Ι YouTube Ι Facebook Ι Send Us Tips
Nancy Zhāng is an Entertainment Blogger for All About The Tea. Nancy covers hot topics, recaps and celeb news. She loves to multi-task as a writer and a private chef. She received a B.S. in Mass Communications from LSU. Nancy's married and the proud mom of 2 German Shepherds.