Christine Brown Reveals How She Broke Divorce News to Daughter Truely in 'Sister Wives' Preview!
Christine Brown breaks the news that she had split from spiritual husband, Kody Brown, to their 12-year-old daughter, Truely, in the upcoming episode of Sister Wives.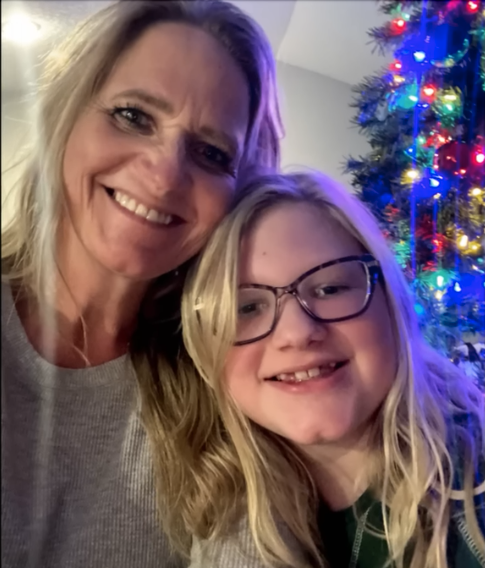 Fans know that the show has been documenting the ex-couple's breakup and Christine's decision to move away from the plural family with Truely. Christine revealed that the preteen overheard her discussing the move with her daughter, Mykelti, in a preview clip from Sunday's episode. 
"(Mykelti is) so excited I'm moving to Utah. And I said, 'Yeah, I'm excited to move too.' And then I heard a gasp and I looked behind me and there was Truely," Christine explained in the sneak peek.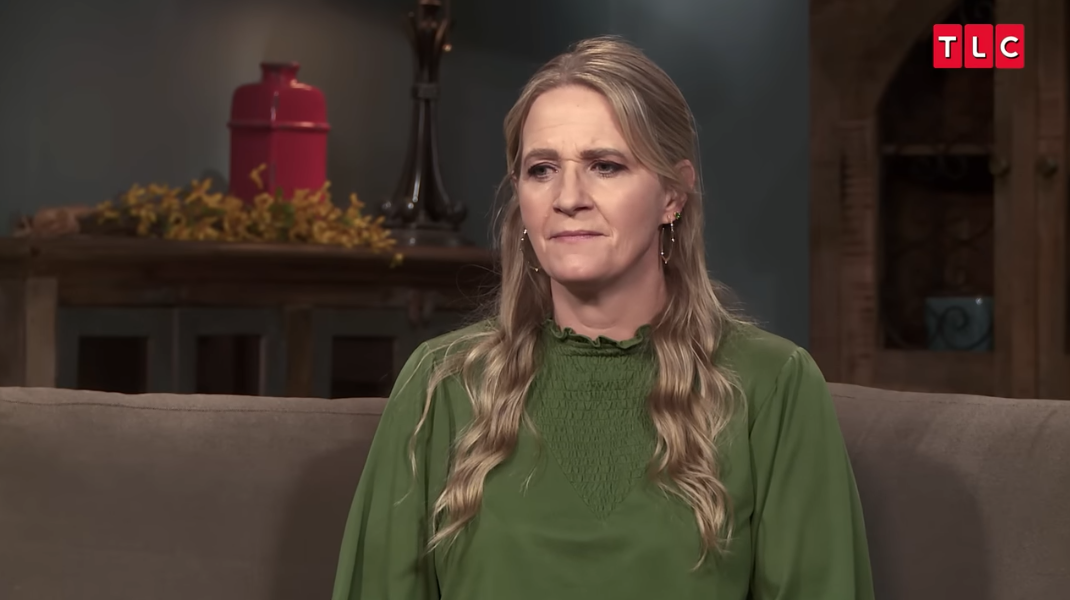 Christine clarified that she and Kody originally planned to explain the situation to their youngest child together. Kody and Christine share six children—son Paedon, 23, and daughters Aspyn, 27, Mykelti, 26, Gwendlyn, 20, Ysabel, 19, and Truely.
"We just hadn't come to an agreement. But I obviously didn't have a choice anymore (after Truely overheard me)," she said.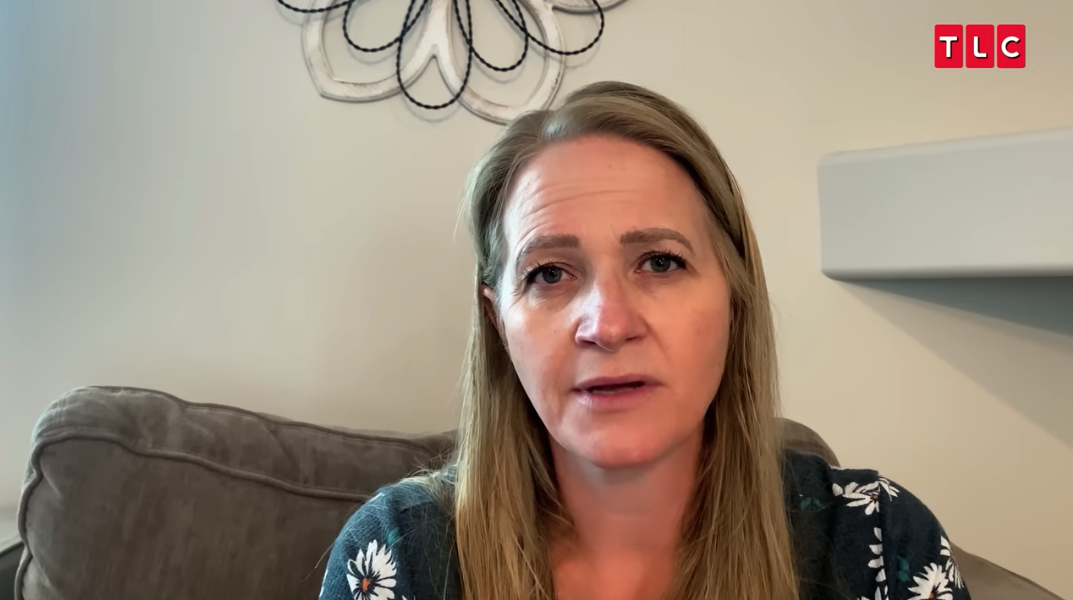 Christine explained to viewers how she told her daughter about their upcoming move from Arizona to Utah, and how Truely reacted when she explained why they were leaving. 
"She's in tears and she's like, 'Well, can I just go to my room?' I said, 'Well, there's more, love," she shared.
"I knew that she hadn't quite clocked that I was leaving Kody," she added.  "And rather than let her leave the room and go process this, (I decided that) she needs to know everything."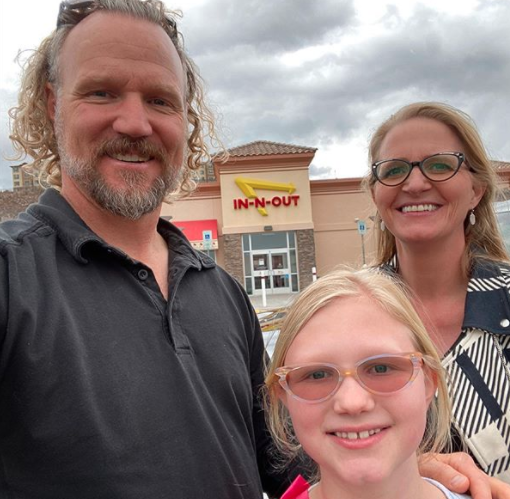 The TLC mom went on to clarify to her daughter that it would only be the two of them relocating to Utah.
Christine continued—"And she goes, 'Are you and dad getting divorced? And her little face was so heartbroken. I could've said, 'Yeah, we're going to be getting divorced.' And then every time Kody would come over she would be watching us like crazy and worrying and wondering. Then also she might have this false sense of hope that we would get back together again."
The 50-year-old revealed that she made a quick decision to tell Truely that she was already divorced from her father.
"I just really quickly made up my mind and told her, 'No we're already divorced," she said.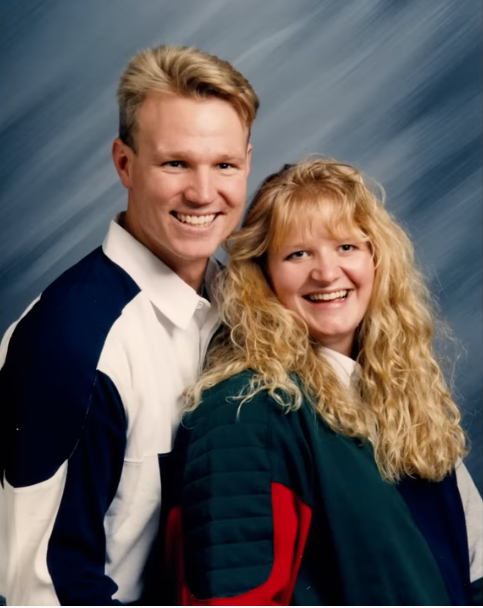 Christine explained in a solo interview that plural marriage breakups often involve a type of "separation procedure." She added that she came to a sudden realization during the difficult conversation with her daughter. 
"I didn't know if Kody and I were actually divorced until this second. I just thought we were gonna be divorced, I didn't know when we would actually be divorced cause there's not ever gonna be a piece of paper from the government that says you're divorced because we were never married legally," the mom of six said.
Watch the clip below!
Kody and Christine's daughters, Mykelti, 26, and Ysabel, 19, shared their own thoughts on the split, in a previous episode. 
"I was honestly relieved when I heard my mom was leaving my dad. They're not happy, they're not in love," Mykelti commented. 
"I think with my mom and my dad getting a divorce, if I'm honest I did see it coming. But of course, I'm sad about it. I mean, sometimes it just doesn't work out. And I'm happy that my mom will be able to find somebody who she's really, really, really happy with," Ysabel said.
Sister Wives airs on Sundays at 10 pm, ET, on TLC. 
Stay Connected With All About The Tea: Twitter Ι Instagram Ι YouTube Ι Facebook Ι Send Us Tips
Nancy Zhāng is an Entertainment Blogger for All About The Tea. Nancy covers hot topics, recaps and celeb news. She loves to multi-task as a writer and a private chef. She received a B.S. in Mass Communications from LSU. Nancy's married and the proud mom of 2 German Shepherds.