'RHOA' REUNION RECAP: Shereé & Ralph Get Into Heated Argument Behind Gay Rumors!
Welcome to part three, the conclusion of The Real Housewives of Atlanta reunion! We start off with Andy Cohen clarifying with messy Anthony that he indeed called Drew Sidora's husband gay and claimed he was never Shereé Whitfield's assistant, and that Drew just needed a storyline! Drew and Shereé get into a verbal spat and that's when we see unseen footage of Drew's chef reaching out to Sanya Richards-Ross for Drew and Ralph Pittman to pay this said chef. Now, why didn't we get to see that?! The two continue arguing before Andy reads a question from a fan directed toward Shereé. The fan wonders if Shereé is hypocritical for getting upset for calling Kandi Burruss a h*e, but Shereé gets upset about people saying Shereé doesn't pay her bill.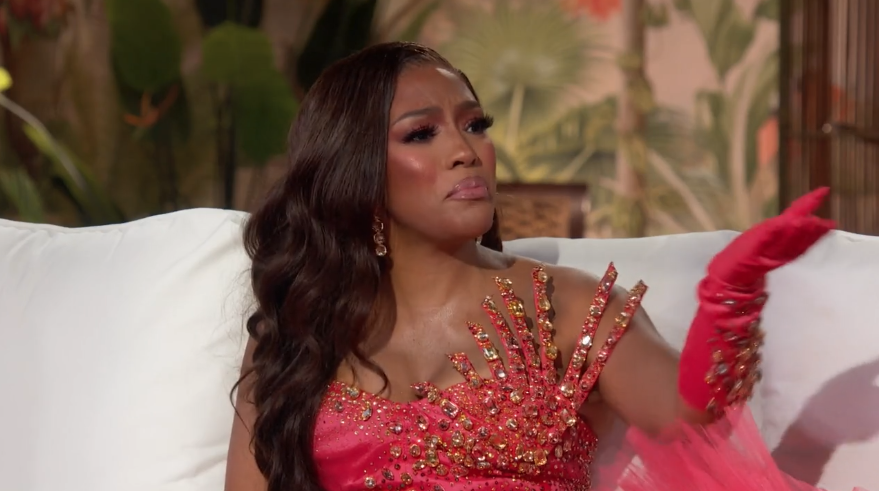 Shereé feels the jokes about her are old and Drew now considers herself an investor in She by Shereé, LOL. Another fan brought Fatum Alford into the conversation and Drew is upset that Shereé didn't check her friend doing background checks on Drew.  Shereé thought Fatum went too far but didn't say anything to address the issue. Drew chalks up the aliases to Ralph's family and Andy wonders how Drew got the doggy bones to shade Fatum. Andy reads a tweet from Shereé shading the prop attempt and the conversation is moved to Drew's injury in Jamaica. Everyone felt bad for Drew but gave her props for continuing the trip. Andy calls for lunch and as everyone's on break, Drew and Shereé continue to argue about messy Anthony. 
Shereé feels Drew knew the connection between Anthony and Shereé and still hired him to get dirt on Shereé. Drew denies all claims but let's face it, Atlanta ain't that damn big! The husbands arrive and are chilling backstage while Todd Tucker preps Ralph for Andy's questions. The husbands laugh backstage about the potential attacks they may receive on stage, but the men seem ready for whatever. The men enter the stage looking like a boy band, and the ladies are excited to have them. After slight pleasantries, Andy asks Ralph if there's any massage therapist he can recommend and welcomes Ralph to his first reunion.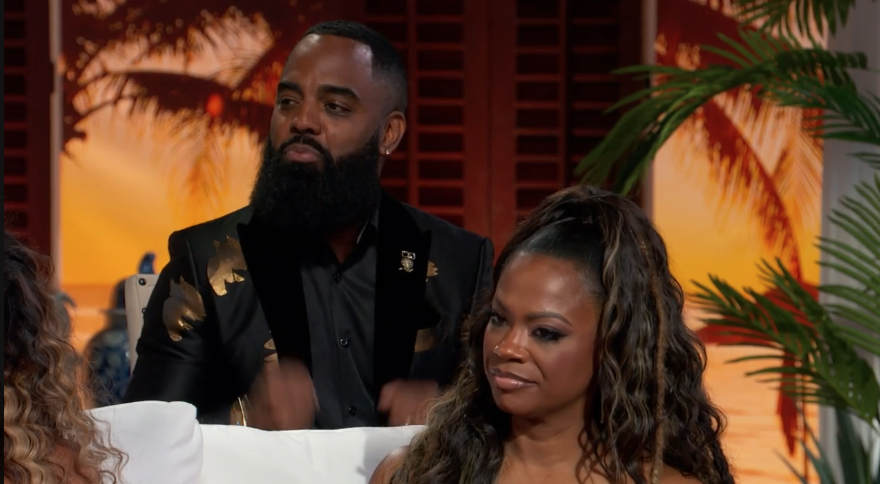 The men speak about how close they've become, and Todd even got in trouble for drinking in the lobby the morning of the reunion. Andy directs his attention to Ross and Sanya's baby making. Ross admitted that after having a conversation with his mother, his mind began to change towards Sanya's wishes. Andy also wanted to know about Ross standing up for Sanya in Jamaica and Ross just wanted to deescalate the situation. Kenya, Sanya, and Ross have been good since the Jamaica trip, but Ro∫ss didn't think Kenya was correct in her assessment. Kenya does like Ross and thinks he's a great guy, and all is well. Andy moves the topic to Kandi and all her money making activities from the season. 
Andy wonders if anyone's wearing Kandi's vibrating panties and even reminded us how he wore a pair on WWHL. Sanya loved the panties and Ross didn't know that Ralph was the one controlling Sanya's panties, SMH. A fan directs their question toward Marlo Hampton's comment from Todd, and although Marlo apologized, Todd doesn't give Marlo any energy. Andy asks Todd about his behavior in New York and Todd claims the streets are always talking, so it's nothing new. A fan wants to know why Todd makes Kaela Tucker suffer while Riley Burruss lives a different lifestyle. Todd wants Kaela to be productive and Todd admits that he's redone the New Jersey condo. Kandi tells the crew about 'The Piano Lesson,' which is a new play that Samuel L. Jackson will be starring in! You go, girl!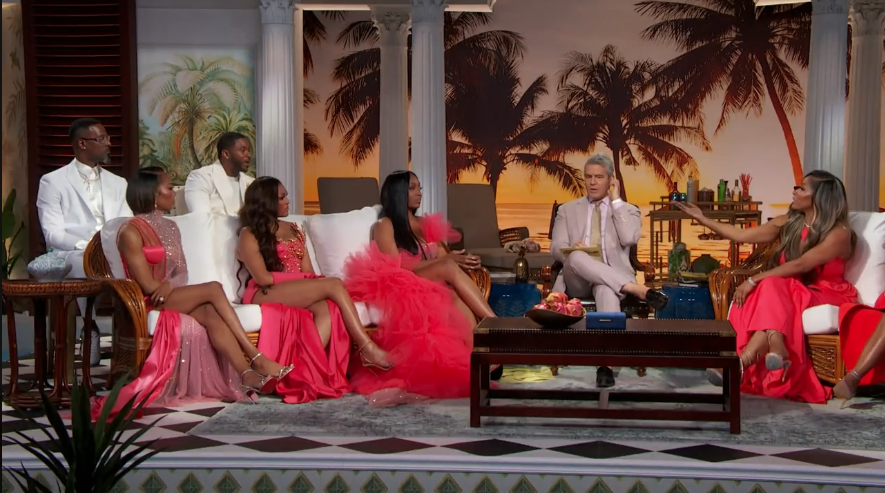 Andy asks Kandi about not wanting Todd to remarry and Kandi admits that being her preference due to past family issues. Todd laughs it off as Andy directs the next topic to Drew and all her shenanigans. A fan wants to know if Ralph fired his assistant and Ralph says he did and got a reality check from watching the show. Ralph apologized to Drew and Todd and Ross gets questioned about laughing at Ralph's indiscretions. Todd says however Drew feels is how he feels, and Kenya wishes her friends stood up to Marc. Sanya was a little torn when Ross stood up for her and Drew starts saying she didn't feel supported from the girls in regards to Drop It With Drew. 
Shereé admits that Drew no longer looks like a "busted can of biscuits," and Ralph reveals that he was upset by Shereé's comments. Shereé admits that she doesn't believe Ralph is gay for a fact but she's not sure. Ralph and Shereé get into a verbal spat as Drew throws digs when she can. Ralph doesn't understand how he got in Shereé and Drew's argument and Ralph wonders why Shereé uses being gay as a slur. Ralph wants respect and Shereé wants the same in return, but I'm not sure it'll ever happen. A fan asks if Ralph would change his behavior at the dinner and Ralph says he would've and focused more on Drew's heart. Another fan wonders why Drew continues ruining trips and Drew understands that she triggered Ralph in that moment and just wants her relationship with Ralph to be consistent.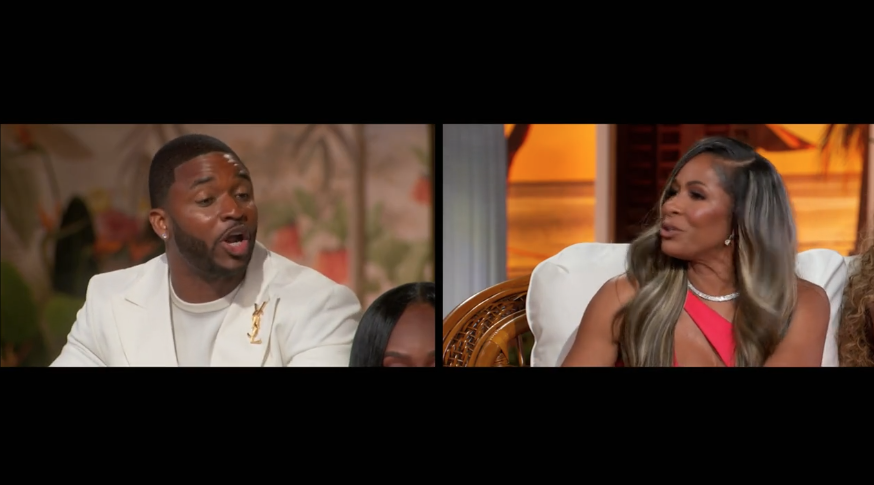 Andy wonders Ralph's reaction to the fans saying he gaslights Drew, and Ralph now he has room to adjust his attitude. Ross and Todd don't think the way he speaks to Drew is okay and another fan thinks that it's off that Ralph is writing a book on Josiah although Ralph admits to treating Josiah differently. Andy wonders if Ralph told Drew that he was writing a book and we find out Drew didn't know about it until after he already signed the deal. Ralph thinks the intent of the book is wrong and Ralph feels that he can't adopt Josiah because his biological father is still alive. Ralph wants to discuss the ups and downs of being a stepfather and Ralph admits the book is done and wanting to take the other husbands on tour with him. 
Andy finally directs the topic to the feud between Marlo and Kandi as we get to the bottom of their issues. After the recap, Kandi wanted to direct a comment to Michelle Obama and Kandi wishes she could live up to her standards. A fan asks Marlo what she does for the community since Marlo claimed that Kandi does nothing. Marlo admits to talking out the side of her neck and Andy asks Shereé if she's the kind of friend to Kandi and Shereé knows she isn't. Kandi knows that Shereé doesn't tell Kandi everything, but Kandi just brushes it off. Andy asks Todd if he's below Kandi's tax bracket and Todd admits that everyone is below Kandi's tax bracket.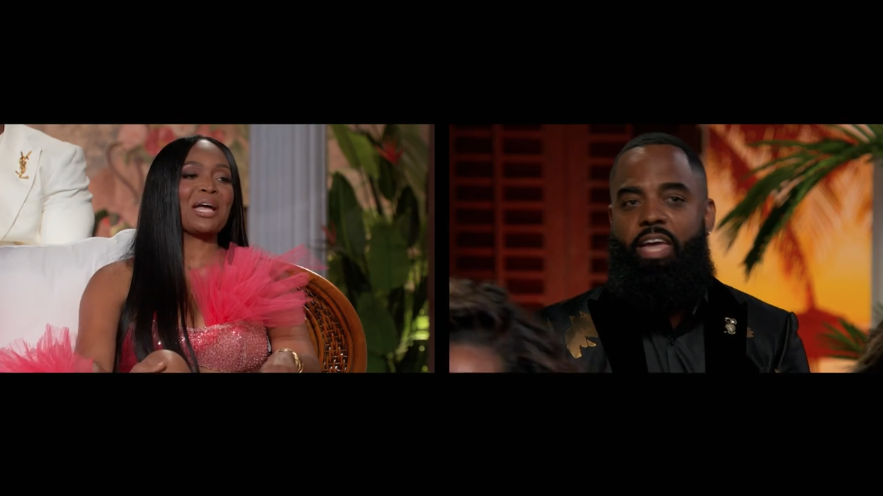 Marlo admits to being triggered by Ralph's situation and then asks Todd who she paid off in order to get in the group. Todd worked in production and revealed that Marlo paid her own way on the Africa trip. Marlo then thinks she and Kandi run in different circles and that Marlo can get into rooms that Kandi can't get into. WHAT?!?! The entire room is floored by Marlo's comment and Andy redirects our attention to the Jamaican KFC. Kandi wanted to move on and since Todd already moved on, Kandi decided to let it go and move forward. Marlo claims Kandi knows she's a good person and apologized to Kandi again. Marlo says we'll see some changed action, but we shall see. 
As the reunion concludes, Andy thinks the season ended positively and wants the ladies to tell the world something they've learned and will take with them moving forward. Sanya wants to be able to push pass issues and truly bond with the ladies. Drew thinks it's been bittersweet and wants to be her authentic self, while asking for grace from others. Marlo learned to think before she speaks, and Kenya is taking away resilience and thinks anyone can come back from a dark period in their lives. Kandi is her staple B****, I'm worldwide and Shereé thinks it was fun and loved the support for She by Shereé. After the ladies wrap up season fourteen, Shereé gifts the ladies with items from her line! Andy received the first T-shirt and we're excited for more to come! That's a wrap ladies and gentlemen on The Real Housewives of Atlanta! 
Stay Connected With All About The Tea: Twitter Ι Instagram Ι YouTube Ι Facebook Ι Send Us Tips
LeAndra Williams is a content contributor at All About The Tea. She's a social worker and (super) mom by day, and a reality T.V. junkie by night.