Dr. Heavenly Kimes Accuses Anila Sajja and Quad Webb of Setting Up Toya Bush-Harris to Expose Affair Rumor!
Dr. Heavenly Kimes took to YouTube to set the record straight after Toya Bush-Harris accused Anila Saaja and her friend, Zaina, of stirring up rumors on a recent episode of Married to Medicine.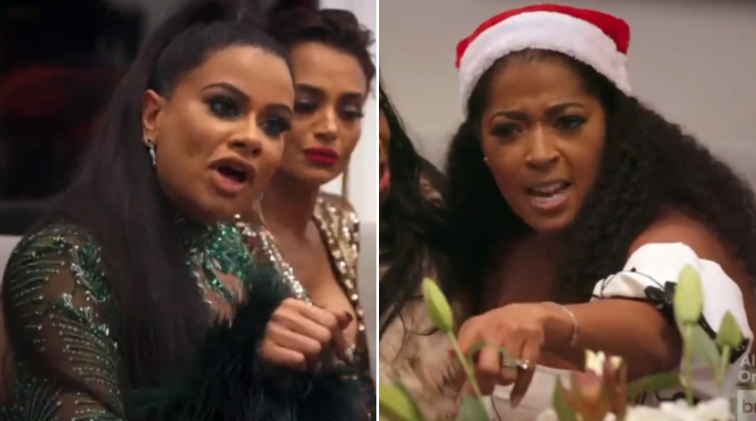 Heavenly told Toya that Anila was responsible for bringing Zaina to Quad Webb's holiday party. Zaina had accused Toya of cheating on her husband, Dr. Eugene Harris, with another man who lives in the couple's neighborhood. Toya confronted both women, demanding to know who was responsible for spreading the nasty rumor. 
Heavenly remarked during a confessional interview that Anila was messy to bring Zaina to the party, and even implied that the whole thing looked like a setup.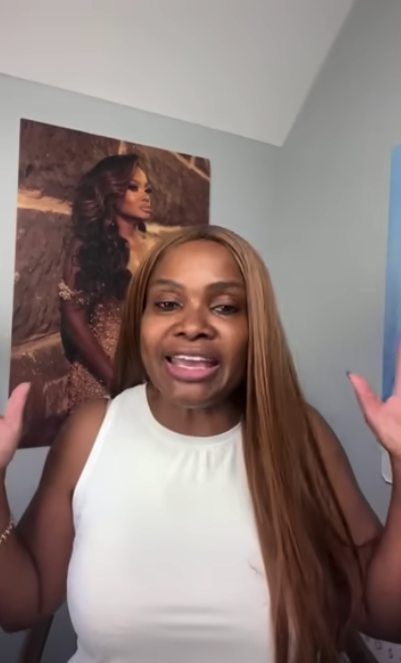 Heavenly spoke out on her YouTube channel to clarify that it wasn't Anila who invited Zaina, it was Quad. 
Heavenly said— "I went to lunch, dinner with Anila and a group of girls. Quad was there. I was there. And a group of girls from the show was there, right? Another girl came, Zaina, right? The girl is Zaina. Now I don't like saying people's names that ain't on the show, right? Came to the dinner. It's off-camera. Told all of Toya's business. Who she was doing, what she was doing, what she had…"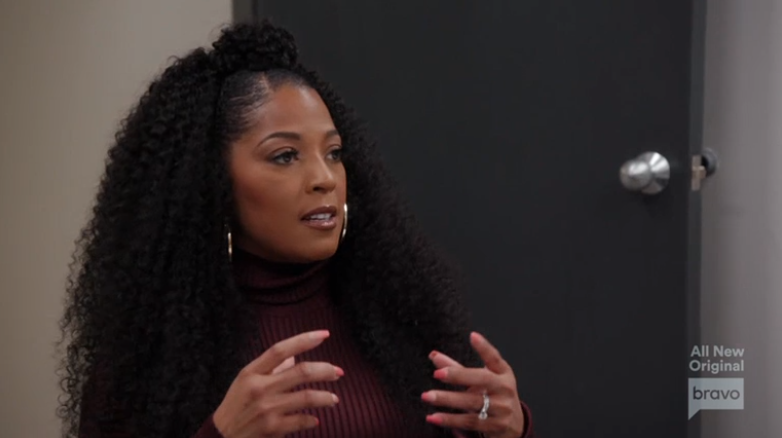 "And my whole thing is, that's why you don't need no whole lot of friends 'cause I don't know what's true or what ain't," she continued. "And I ain't gonna never say Toya cheated if I ain't never see her cheat, right? The girl came and told all of us this. This wasn't on camera. But when I saw the girl show up, I was like, 'Oh, okay. They filming with this girl cause she came in, they mic'd her. And I'm like Toya needs to know what's coming at her. Real talk, now I don't even do Toya like that."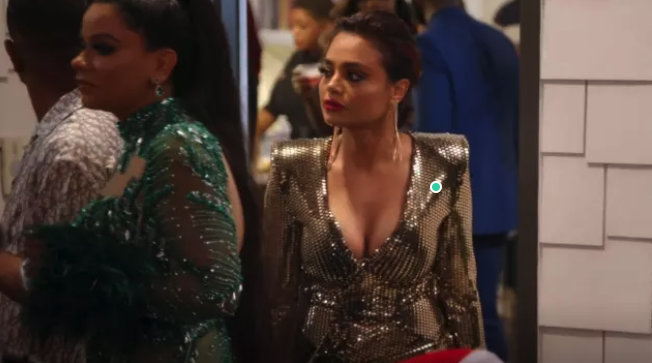 Heavenly later discovered that it was Quad who invited Zaina to her holiday party.
The Bravo star revealed—"From what I understand, Quad invited the girl but the girl shows up with Anila. I ain't know Quad invited her, I saw Anila bring the girl in the house…"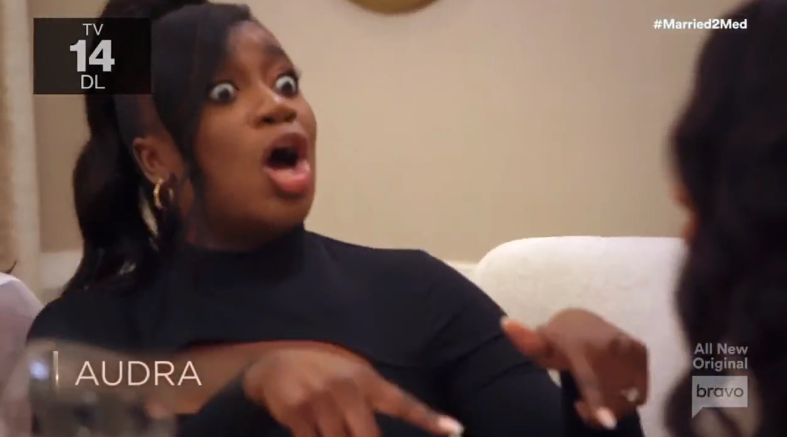 Toya also clashed with newbie, Audra Curry, in recent episodes, but fans noticed that Quad appeared to be pulling strings from the sidelines. Toya made negative comments about Audra's fashion sense during the cast trip to Las Vegas, but it was Quad who relayed the remarks back to Audra. Audra also shaded Toya and Eugene's claim that they raked in a million dollars from the sale of their home and made accusations about how the questionable profit was spent.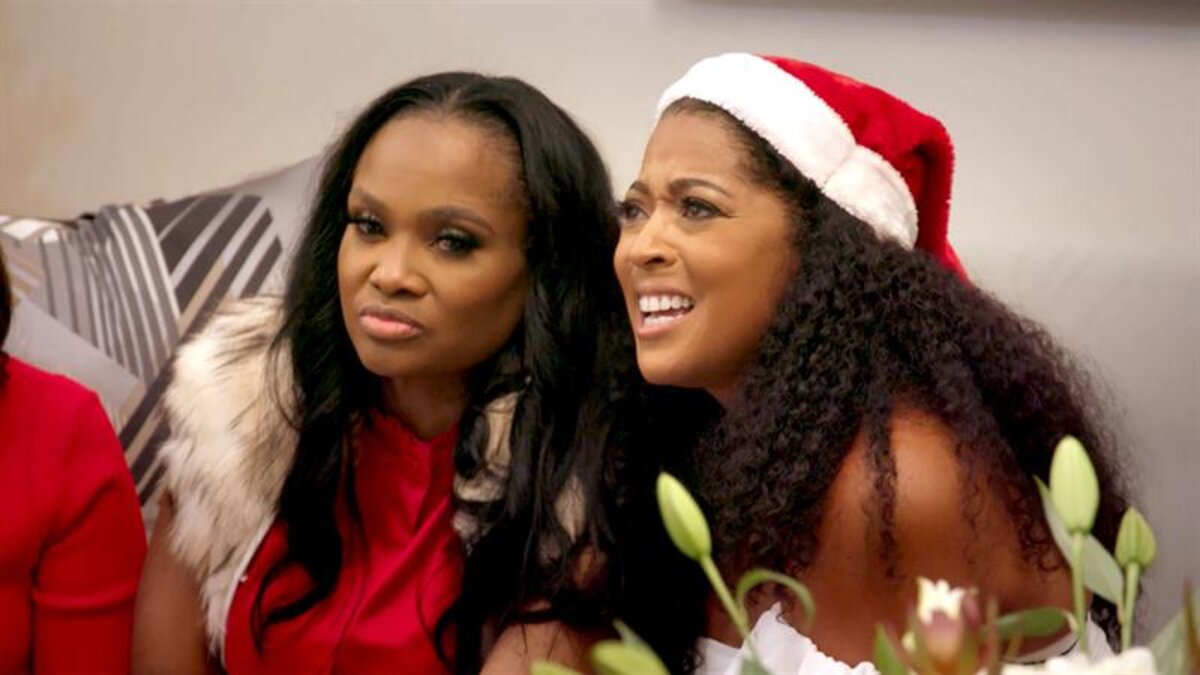 Heavenly alerted Toya that Anila was spending time with a woman who had supposedly fired a shot at her marriage — but was Quad the one responsible for setting Toya up for a fall?
Stay Connected With All About The Tea: Twitter Ι Instagram Ι YouTube Ι Facebook Ι Send Us Tips
Raissa Asunbo is a Content Editor at All About The Tea. She lives in Toronto, Canada and enjoys reading, watching movies, traveling and spending time with her family.