Kandi Burruss' Employee Arrested After Restaurant Shootout Injures 'RHOA' Star's Cousin!
A man who was employed by Kandi Burruss and her husband, Todd Tucker, has been arrested after he allegedly shot his co-worker, Melvin Jones, the Real Housewives of Atlanta star's cousin.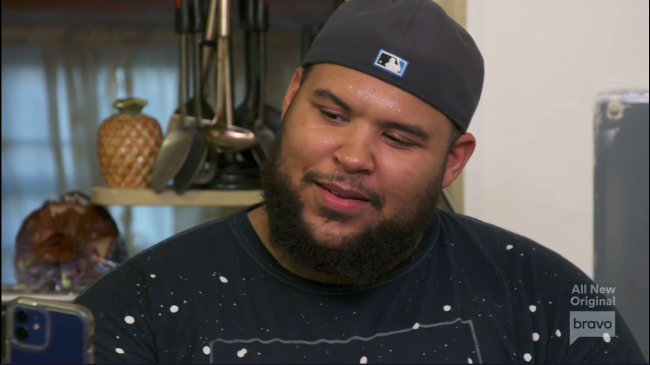 Henry Darden, 41, was reportedly arrested last week, shortly after he fled the scene of the alleged crime, the reality star's Atlanta restaurant, Blaze Steak & Seafood.    
Darden was charged with aggravated assault, possession of a firearm by a  convicted felon, and possession of a firearm during commission of or attempt to commit certain felonies.
Local news outlets reported last week that two employees were involved in a fight that led to one of the staffers pulling a gun and firing at his co-worker.  The victim was taken to the local hospital with "non-life-threatening injuries."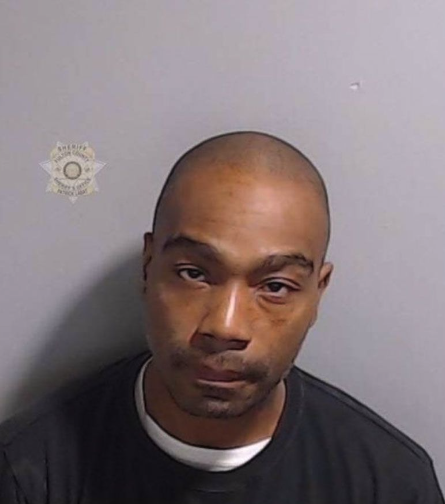 Darden was later identified as the person involved in the altercation with Melvin, who works at Blaze as a chef. Darden allegedly pulled a gun and shot his co-worker during the fight. Melvin later took to social media to reveal graphic pics of his injury, including one photo that showed a large chunk of flesh missing from under his arm.  
Melvin has not yet commented on his co-worker's arrest.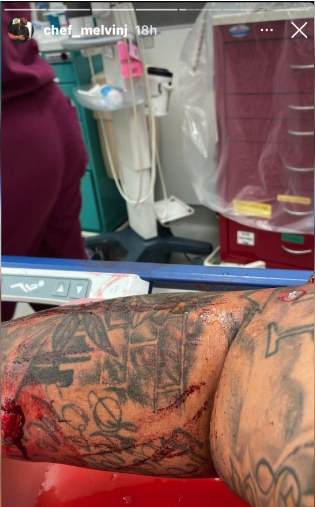 This wasn't the first time that gunfire erupted on the grounds of a business owned by Kandi and Todd. Three people were shot at the couple's second restaurant, Old Lady Gang, in 2020. One man reportedly appeared on the scene to seek revenge on another man, injuring two innocent people in the process. There were no fatalities.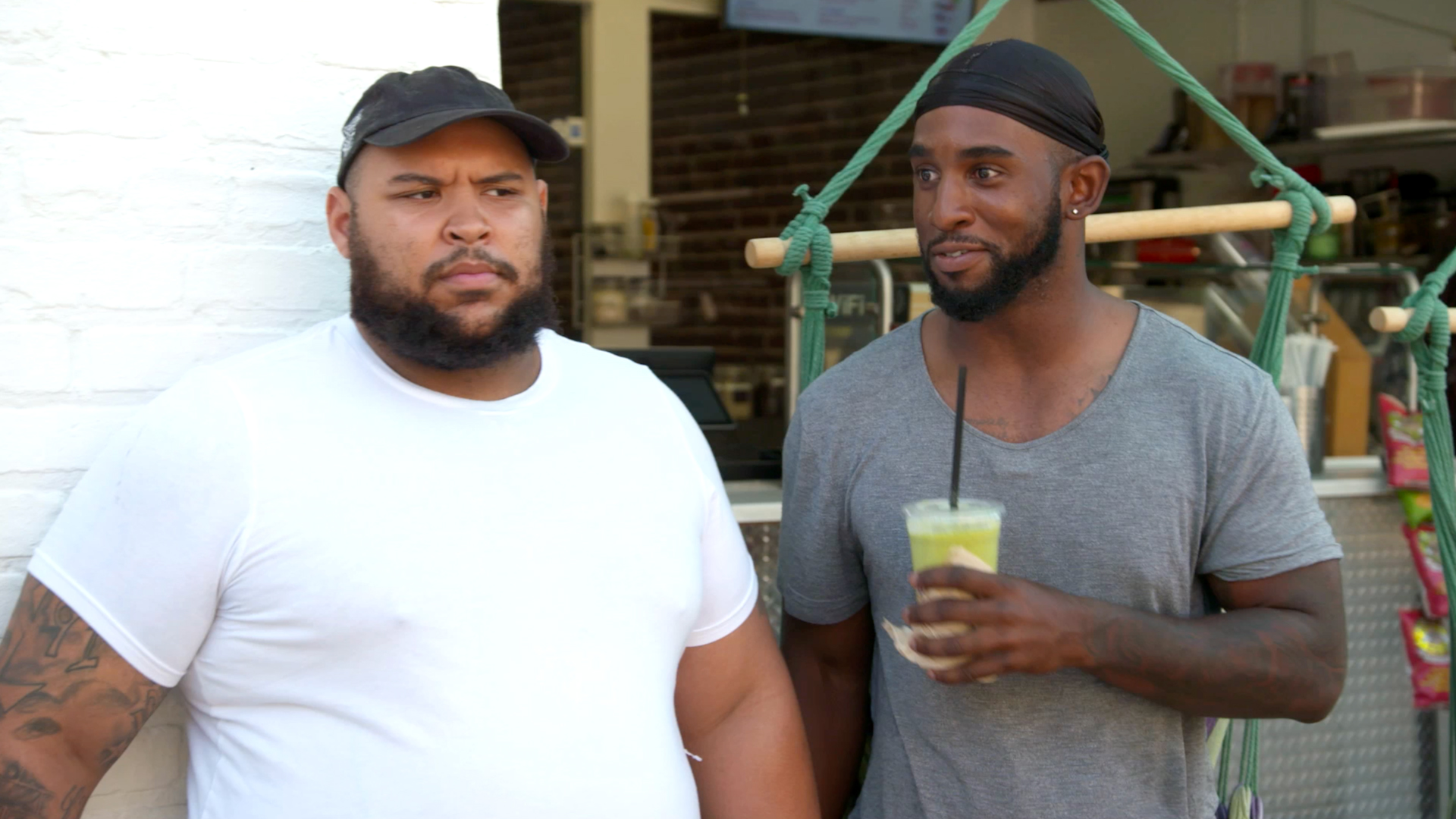 Old Lady Gang (OLG) was the subject of a Bravo spinoff show, Kandi & The Gang, which premiered in March. Melvin appeared on the show as a kitchen manager and chef. The show highlighted Melvin's relationship with his cousin and friend, Patrick Dallas, and his close relationship with his grandmother, Bertha. Melvin, who openly shared that he had a criminal record on Instagram, started out as a dishwasher before going to culinary school and working his way up to his position as chef.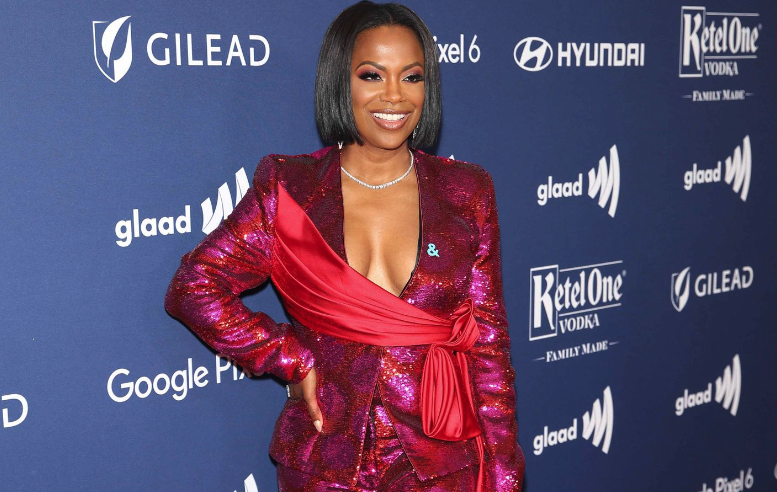 Kandi explained earlier this year that it was her husband, Todd Tucker, who came up with the idea to have cameras document their restaurant launch. 
Kandi said—"Back when we were first planning to open a restaurant, Todd already had it in his mind that there needed to be a show about the restaurant. He was like, 'My whole idea about doing this restaurant was to have a TV [crew] document this whole situation.' So he pitched it to the production company, and they talked about it at Bravo. Nothing happened at first, and then it came back around a couple years later and they wanted to go ahead and move forward with it."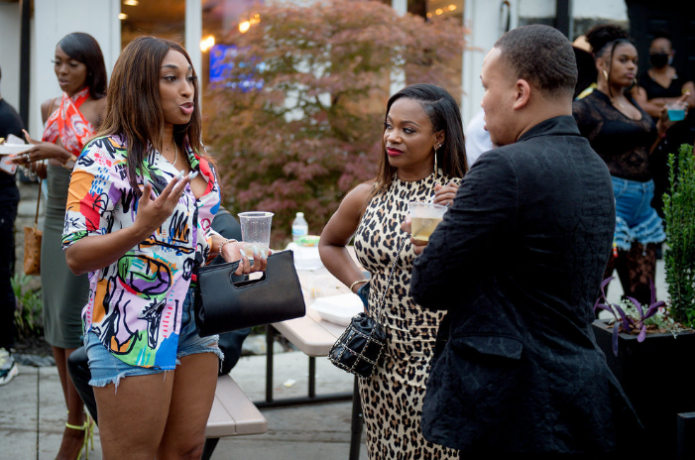 Stay Connected With All About The Tea: Twitter Ι Instagram Ι YouTube Ι Facebook Ι Send Us Tips
Raissa Asunbo is a Content Editor at All About The Tea. She lives in Toronto, Canada and enjoys reading, watching movies, traveling and spending time with her family.