Bethenny Frankel Wants Meghan Markle to STOP Talking About Royal Family Drama!
Bethenny Frankel calls Meghan Markle out for constantly talking about the royal family drama and insisting she let it go.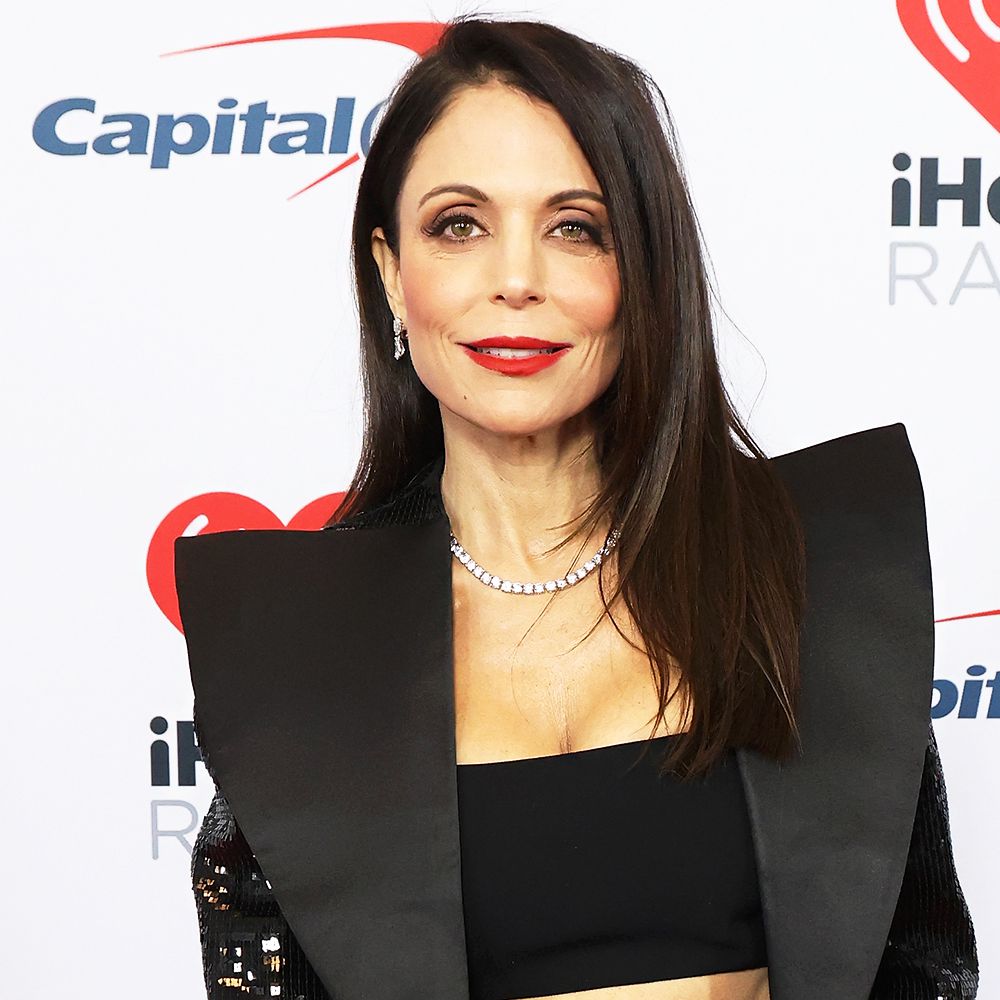 The former reality star spoke about Meghan during her podcast show, 'Just B with Bethenny Frankel,' and said it's time for the princess to move on. Bethenny called out the Duchess of Sussex for always bringing up her issues with the royal family in interviews and even compared her to a Bravo housewife who left the show.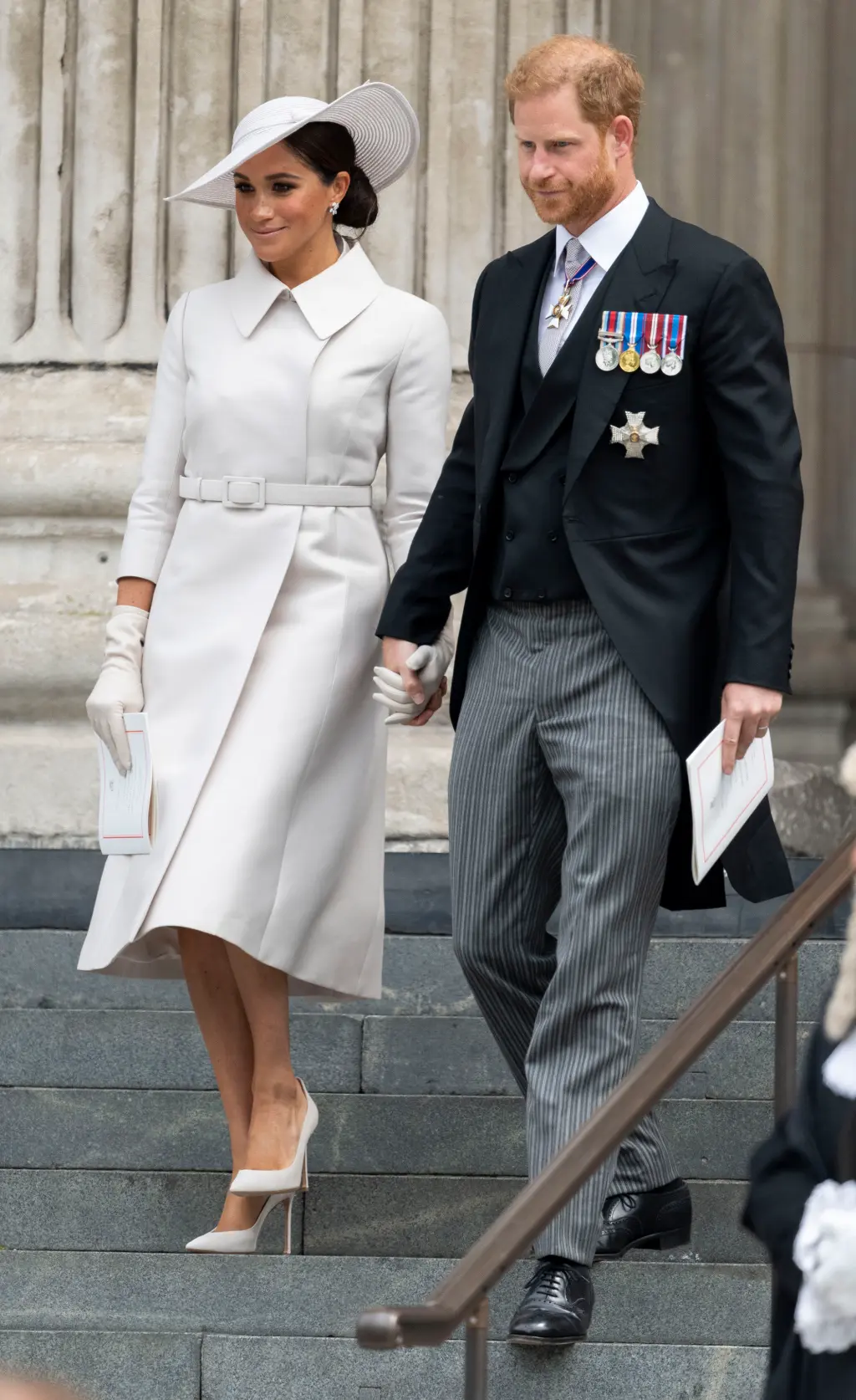 "She's very much like a Housewife in that she can't stop talking about the very thing that she wants to be irrelevant." Frankel also said to Meghan Markle, "When you leave the royal family, leave the royal family. You learned something, you said it, we heard you… and [still] in every single interview you do, you're talking about the royal family. Let it go, Elsa. Move forward. Create change in the future."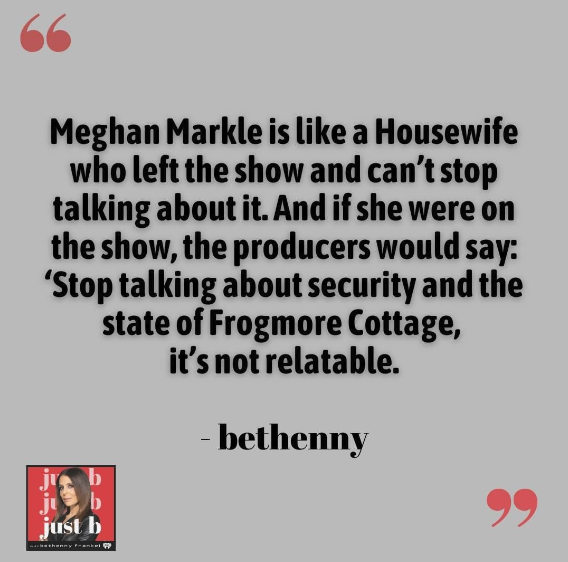 Bethenny, 51, was referring to Meghan's recent interview with The Cut where she called out racist media coverage of her children with Prince Harry. Since their grand wedding in 2018, Meghan and Prince Harry have welcomed two children, Archie, 3, and Lilibet, 1. The Duchess of Sussex said during the interview, about the British press, "Why would I give the very people that are calling my children the N-word a photo of my child before I can share it with the people that love my child? You tell me how that makes sense and then I'll play that game.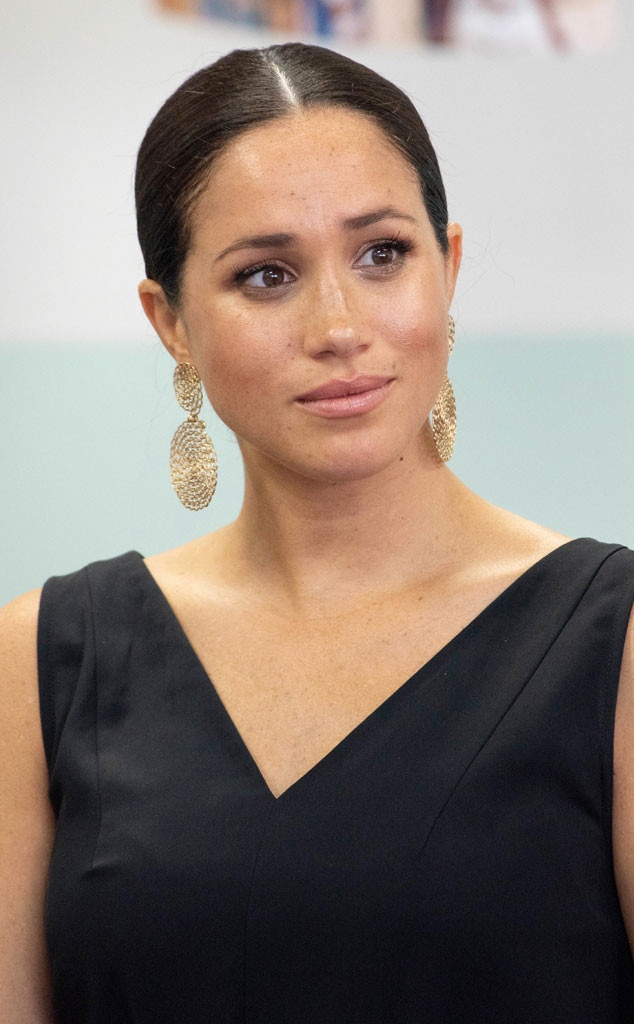 The former Real Housewives of New York City star did applaud Meghan for speaking out about her racist experiences but said that it wasn't something surprising to hear about anymore. The 'Just B with Bethenny Frankel' host said during her show, "It is good for people to know that racism exists everywhere, but that's not something we're surprised by. Like, if you tell me that racism exists in the royal family, I'm not bowled over with shock."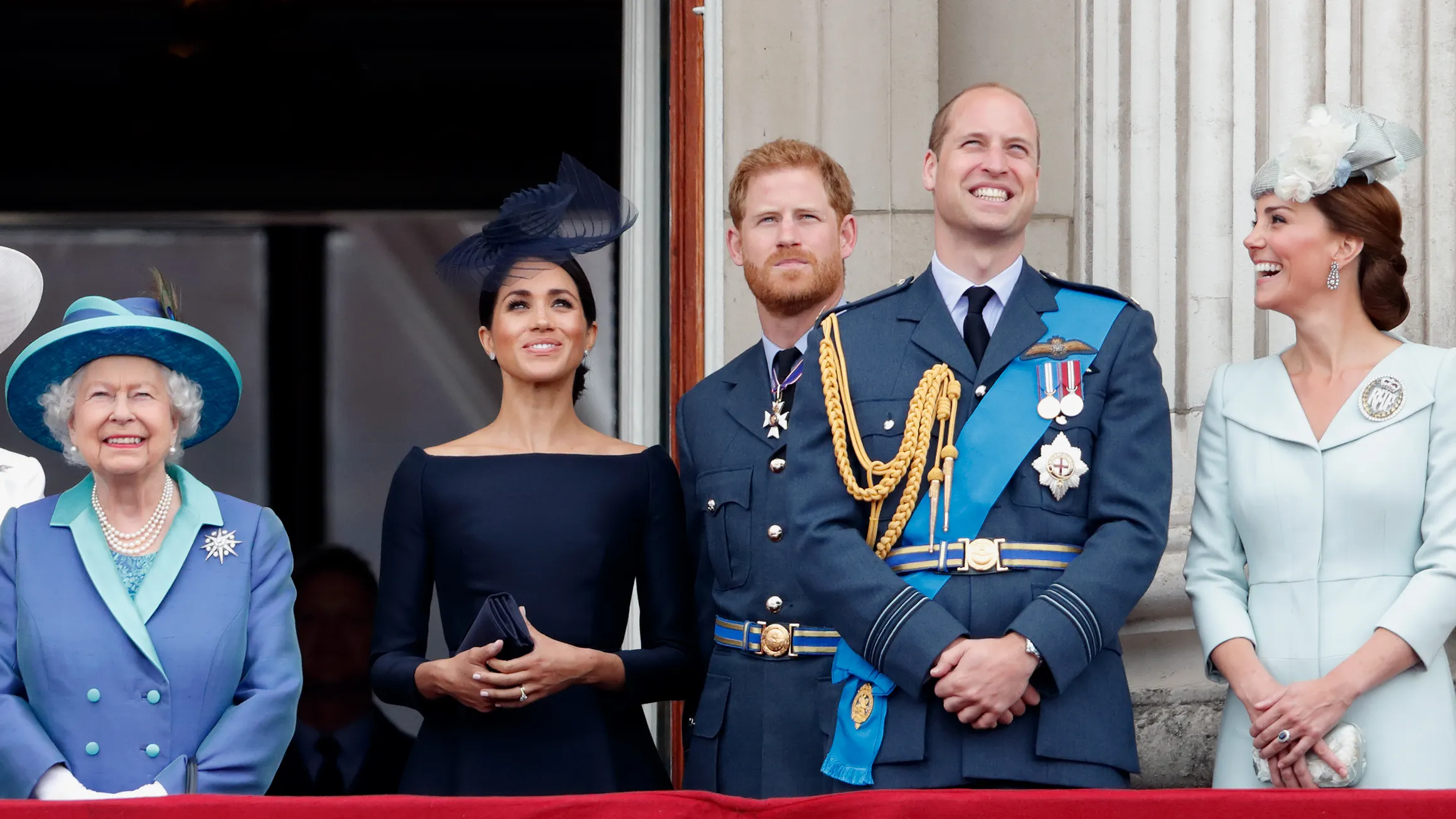 During the podcast, she also gave her opinion on why maybe people don't like Meghan Markle. "The bottom line is I don't think people like Meghan Markle because I think she talks down to other people, I think she's sanctimonious. I think there's this subtext of elevation. She's up there, we're down here."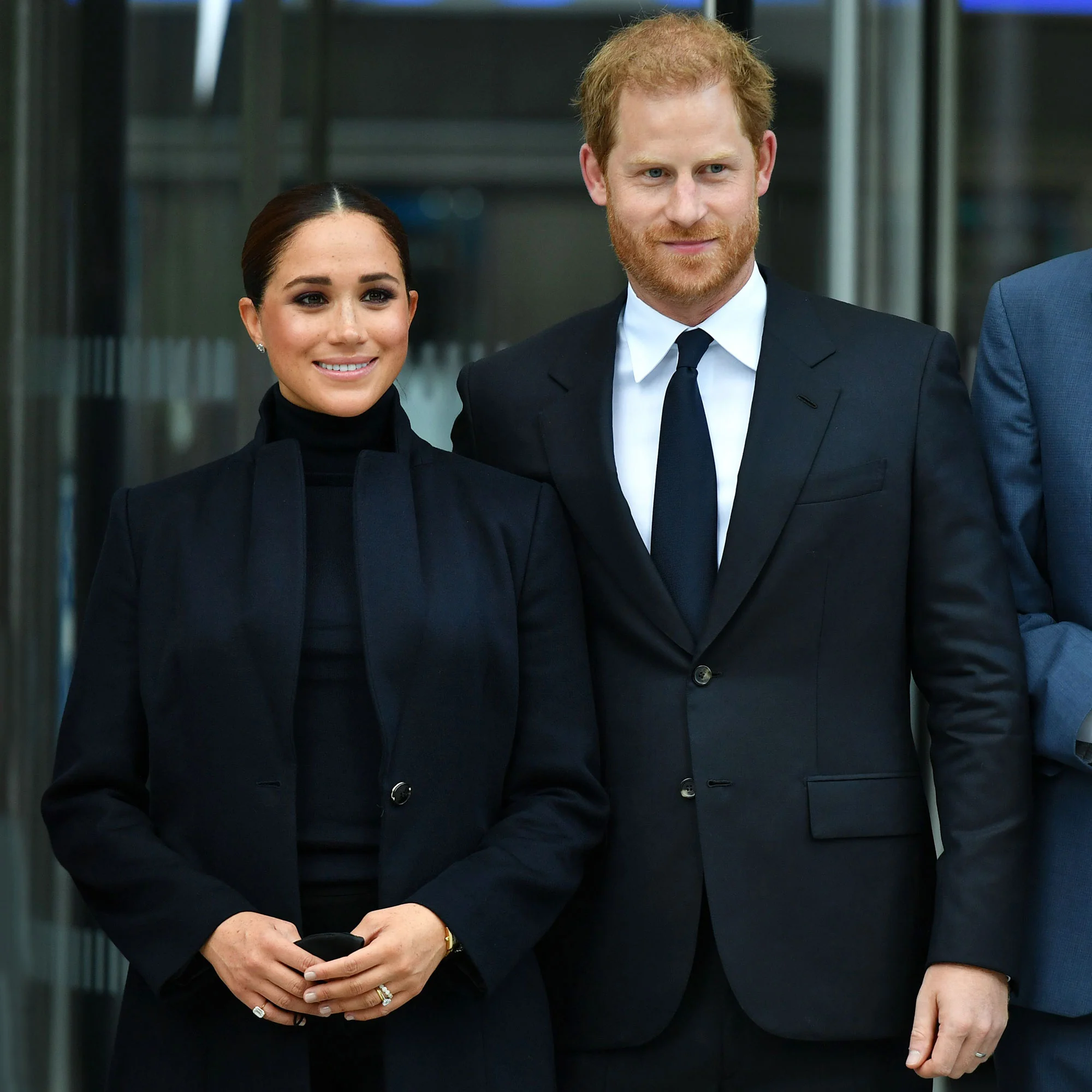 Bethenny had also come after Meghan Markle in 2021 when she claimed the former 'Suits' star was complaining about the royal family while still earning "hundreds of millions in media deals and had Oprah Winfrey on speed dial."
Stay Connected With All About The Tea: Twitter Ι Instagram Ι YouTube Ι Facebook Ι Send Us Tips