'RHOSLC' Star Whitney Rose Spills Tea On Heather Gay's Black Eye!
Real Housewives of Salt Lake City star, Whitney Rose, denied having any part in Heather Gay's black eye!
The RHOSLC Season 3 trailer dropped on Wednesday and it was filled with a lot of drama for the Bravo stars. One scene that viewers can't stop talking about is Heather Gay's black eye and how she got it.
When Heather's cousin and friend, Whitney Rose, reposted the trailer on her Twitter account, fans had a lot of questions about the upcoming season. One fan account responded to Whitney with a screenshot of Heather's eye and asked, "Did you do this, Yes or No?" Rose quickly replied to the comment and said, "NO! Of course not!"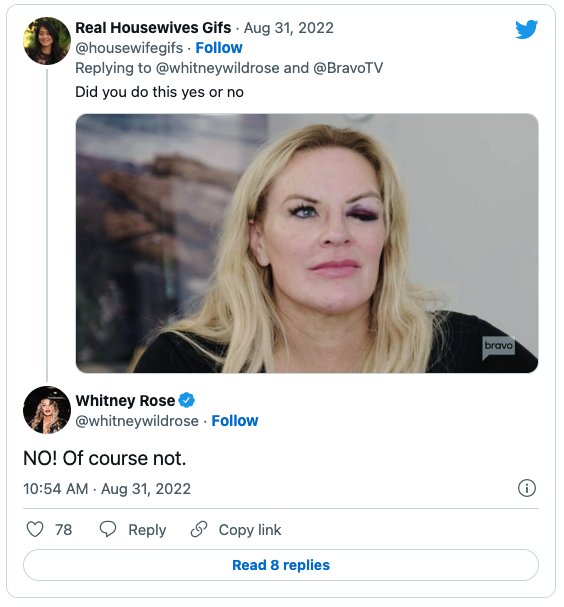 Bravo fans initially thought Whitney had something to do with her cousin's black eye because of a scene in the trailer. In the clip, while the two are shouting at their RHOSLC costars, Heather pushed Rose to the wall, but it didn't look intentional. Gay's injury looks like it might have happened during the group's trip. When she told costar Lisa Barlow about her eye, Lisa said, "Heather, you look like somebody clocked you," while they were in the room with other women.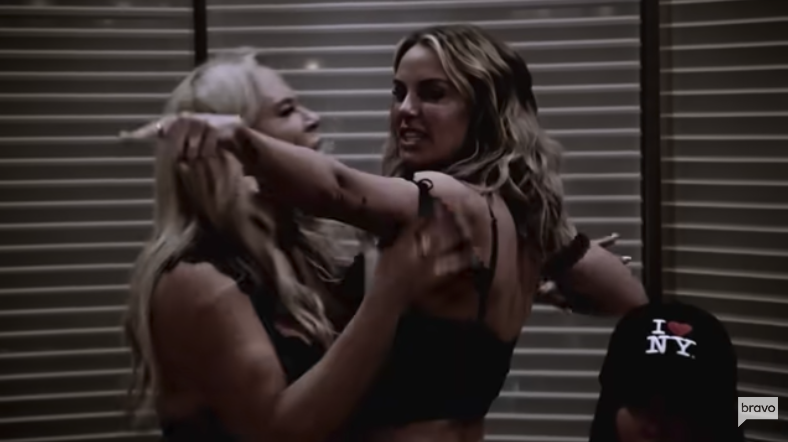 In another scene from The Real Housewives of Salt Lake City trailer, Jen Shah talks about her recent fraud scandal. While speaking to Gay, she blamed her former assistant for getting her into the mess. Shah said, "I got played by Stuart Smith. I would not be in this thing at all if it wasn't for Stuart."
In another clip from the trailer, someone tells Whitney, "Someone that works for Jen is now an informant." The Bravo star pleaded guilty in July to a conspiracy to commit wire fraud in connection with telemarketing. Jen could face up to 11 to 14 years in prison if the judge follows the plea agreement.  
Watch the trailer below!
One Bravo fan reacted to the trailer and said, "These bitches are a SNOOZEFEST!!! Heather's eye is the most interesting part of the trailer! Even Jen's story is old and boring at this point. Just lock her up." Another person said, "Not them trying to make Heather's black eye something serious. Watch it be something normal like she got elbowed by accident or has a mishap getting her face filled with fix a flat. Mark my words SHE DID NOT GET PUNCHED."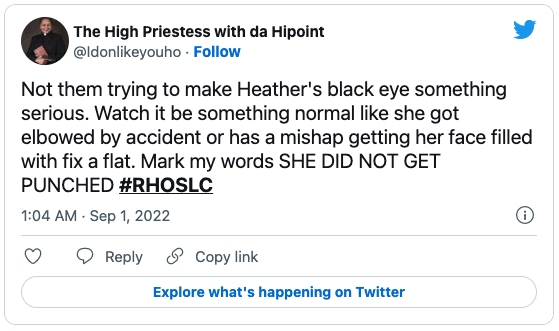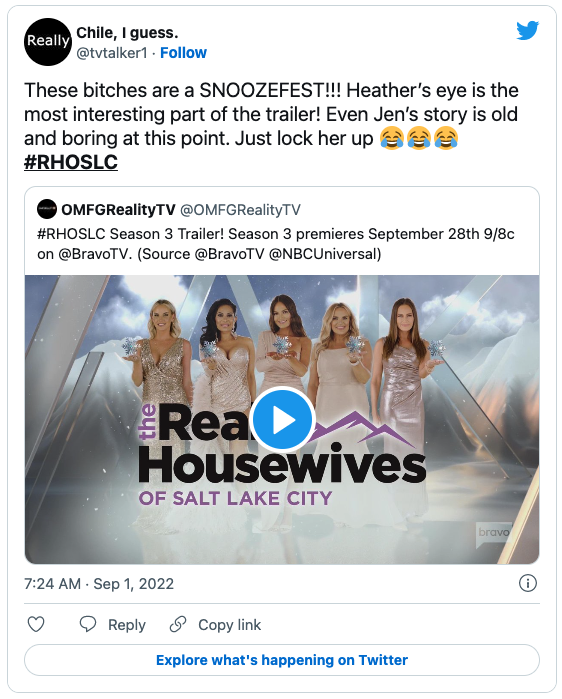 Stay Connected With All About The Tea: Twitter Ι Instagram Ι YouTube Ι Facebook Ι Send Us Tips