Erika Jayne Reacts To Tom Girardi Gifting His Mistress $300K!
Real Housewives of Beverly Hills star, Erika Jayne, was shocked to find out that her estranged husband, Tom Girardi, gifted his mistress $300k in misused funds!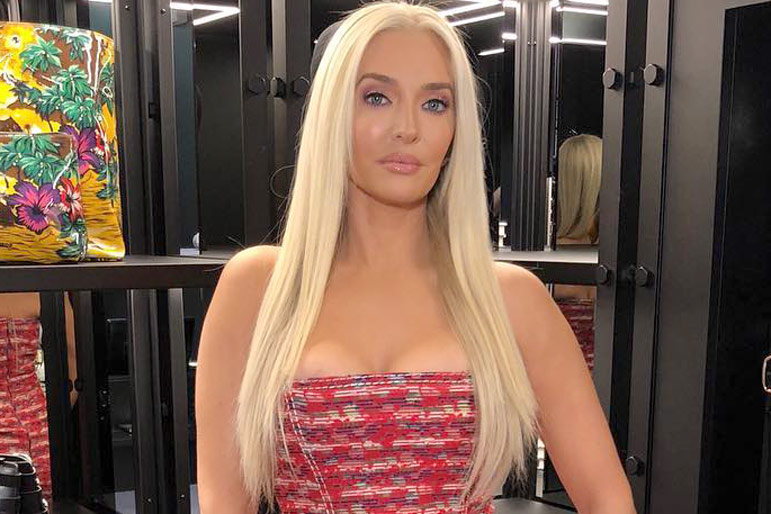 Erika shared her surprise with her Instagram followers by posting a screenshot of the news article from the Los Angeles Times. Jayne, 51, said, "Wow. I knew about jewelry, shopping sprees, and plastic surgery but this really threw me for a loop."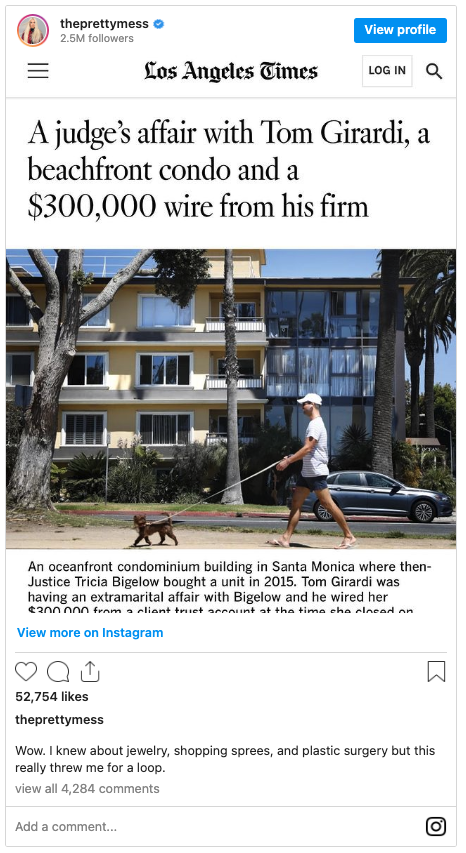 The news outlet revealed that Tom gifted his mistress and former Judge, Tricia A. Bigelow, $300k in the form of a beach condo. According to court documents, Tom gave Tricia settlement funds from his Girardi Keese clients in 2015 so that she could purchase beachfront property in Santa Monica, California.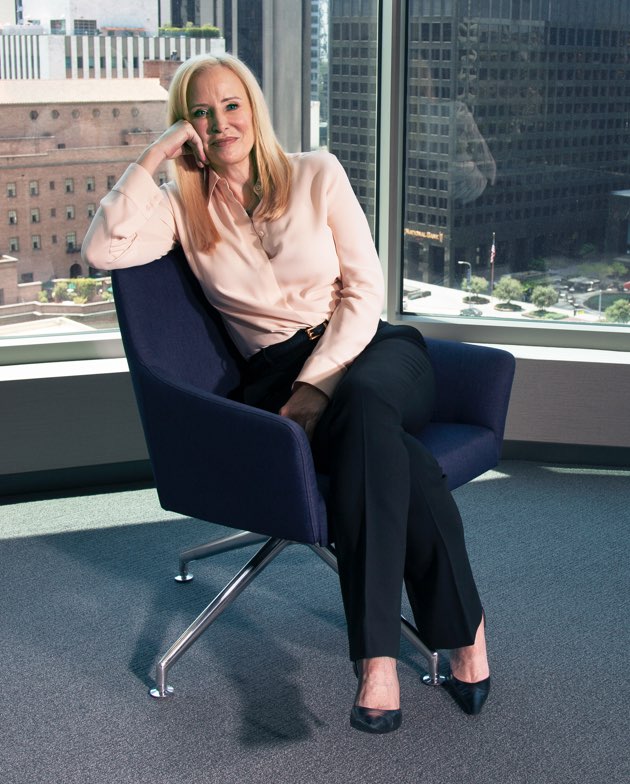 As per the news outlet, the money that Tom used was from a trust account that belonged to cancer victims and residents of polluted land in Empire City. When Tricia received the money for the condo, she was the presiding justice of a state of appeals court in downtown Los Angeles. After purchasing the property, Tricia embarked on a luxurious makeover of the home which was described in the house's listing as "custom kitchen cabinets, high-end appliances, a built-in wine fridge, a soaking tub, and furnishings in an elegant nautical theme."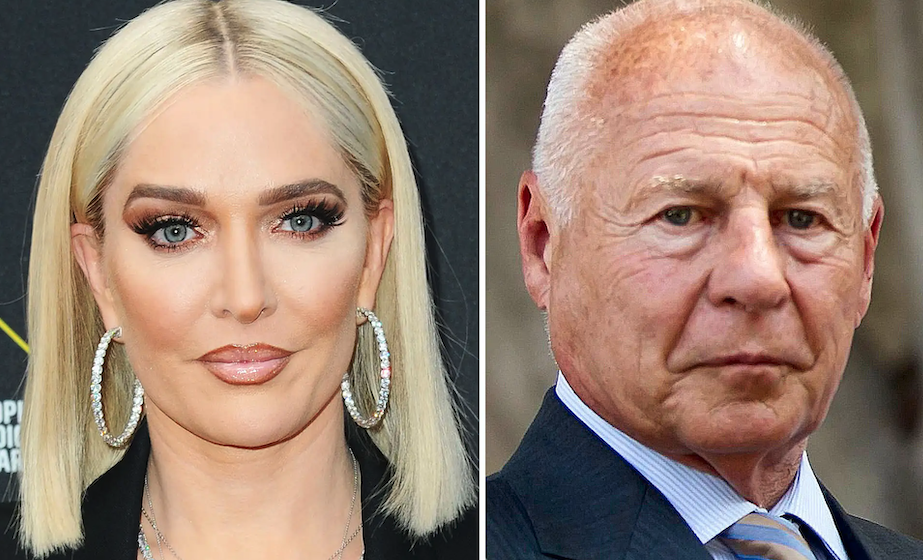 Tricia's lawyer, Alan Jackson, told the L.A. Times that the judge didn't know where the money came from. He claimed that Girardi never shared with his client about the source of his gifts to her. Erika Jayne exposed the former judge for cheating with her husband in 2020. "This is Justice Tricia A. Bigelow. She was f–king my husband Tom Girardi and he was paying her Saks bill and paying for her plastic surgery."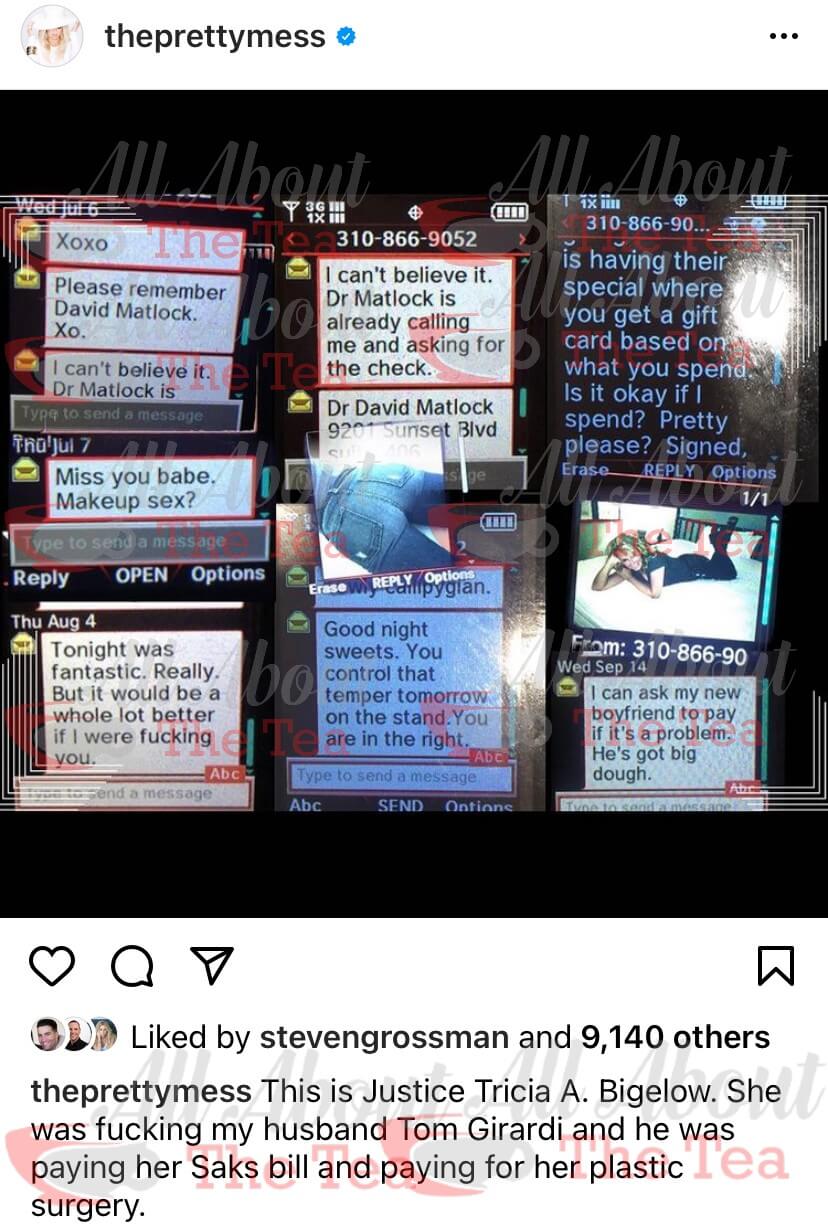 After receiving an inquiry from The Times, the former judge returned several gifts she received from the now disgraced lawyer. Jackson handed the gifts over to a bankruptcy trustee whose work is to compensate cheated clients of Tom Girardi.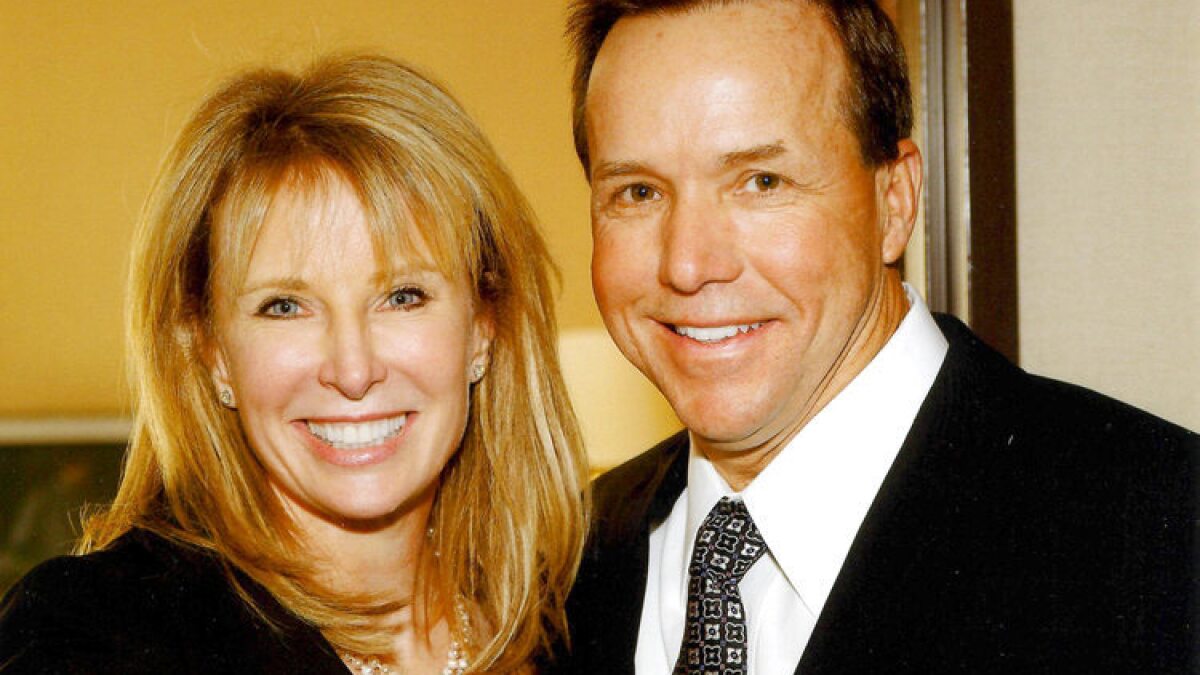 According to Bigelow's lawyer, she started her affair with Girardi in 2012 while she was engaged to a retired L.A. City fire captain. Her fiancé, Terrance Manning, at the time, said in an interview that Tricia presented the condo as a holiday getaway for both of them. "She had talked about [how] we'd still live in La Cañada and we could go down there on weekends. It really never worked out, nor did our relationship."
Stay Connected With All About The Tea: Twitter Ι Instagram Ι YouTube Ι Facebook Ι Send Us Tips