EXCLUSIVE: Donzella Burton From 'Family or Fiancé' Spills Tea On Paul's 'SCANDALOUS' Ex Wife & His Sisters!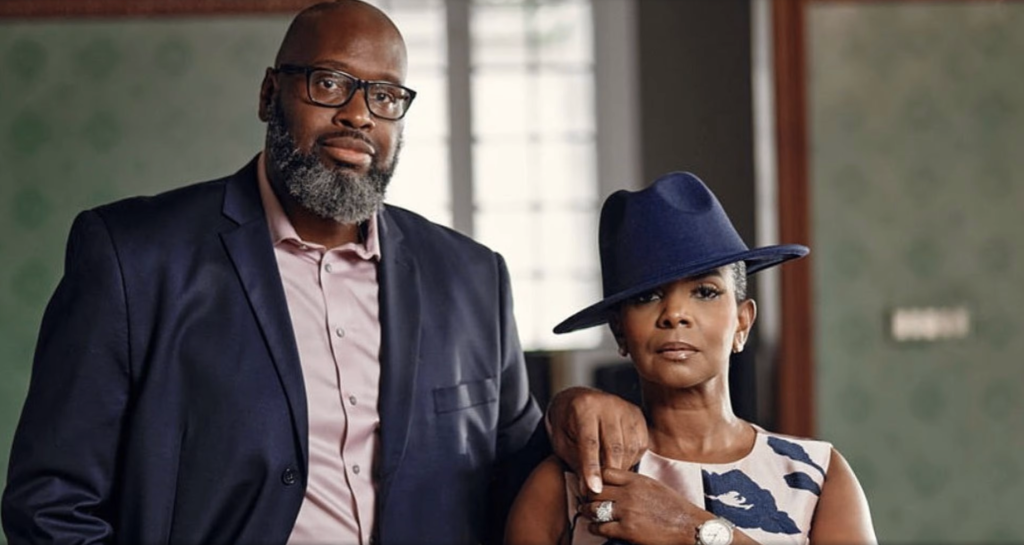 EXCLUSIVE: Donzella Burton From 'Family or Fiancé' Spills Tea On Paul's 'SCANDALOUS' Ex Wife & His Sisters!
Donzella Burton of OWN's reality series, Family or Fiancé, opened up to AllAboutTheTea.com about family drama and suspicion surrounding her relationship with fiance, Paul.
How They Met
"I was previously married to a gentleman who was a businessman. He was older than I was and had a direct, forward, and assertive personality. He wanted a trophy wife on his arm that looked good, smelled good and had that TV STARDOM." Donzella Burton shared with AllAboutTheTea.com. "I had an interest in possibly getting into the reality world, but not as much as he did. My ex mentioned that he knew an individual who could get me on the path of what we were looking for. That's when I met Paul, who was an entertainment attorney, and he knew the ins and outs of the reality, modeling, music, and video vixen world."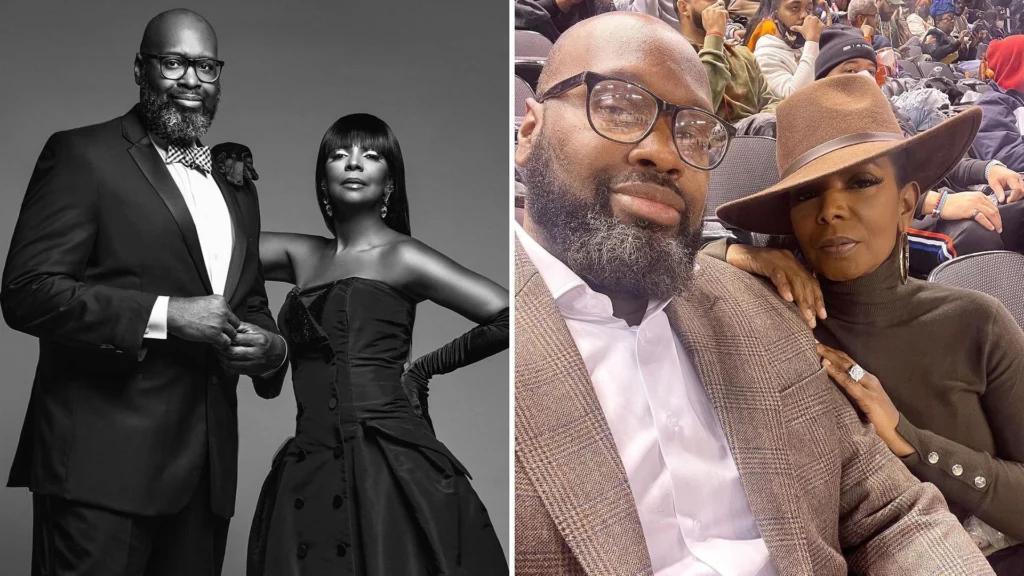 Why Reality TV
"My Assistant sent our pictures to OWN because she knew that Paul and I had an interest in sharing our story to help others. One Saturday morning my fiancé and I received a phone call from a casting agent from OWN. She told us who she was and that she had an interest in casting us for the show. We had several conversations and interviews with other casting agents and producers prior to being offered a spot on the show. They casted a total of 200 couples and narrowed it down to 10, and Paul and I were one of the top 10 couples that were chosen." Donzella Burton explains.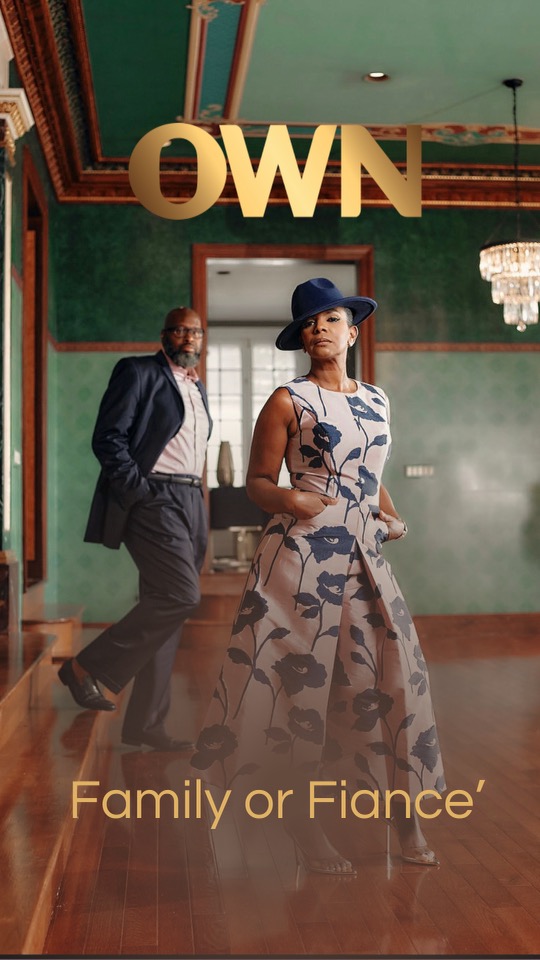 Fan Backlash
"Handling backlash is not a problem for me/us. We know with being in the public eye there will be individuals that are going to be judgmental, as well as having their opinions about our life and how we choose to live it. For me, I try not to read comments on social media, but sometimes the "nosey" part of me may read them, and I just kind of brush my shoulders off and keep it moving. I know with going on TV I will be opening my life to the world. I understand everyone is not going to be "TEAM DONZELLA," and I am ok with that. At times I tend to have thick skin with a non-chalet attitude." Donzella Burton tells us.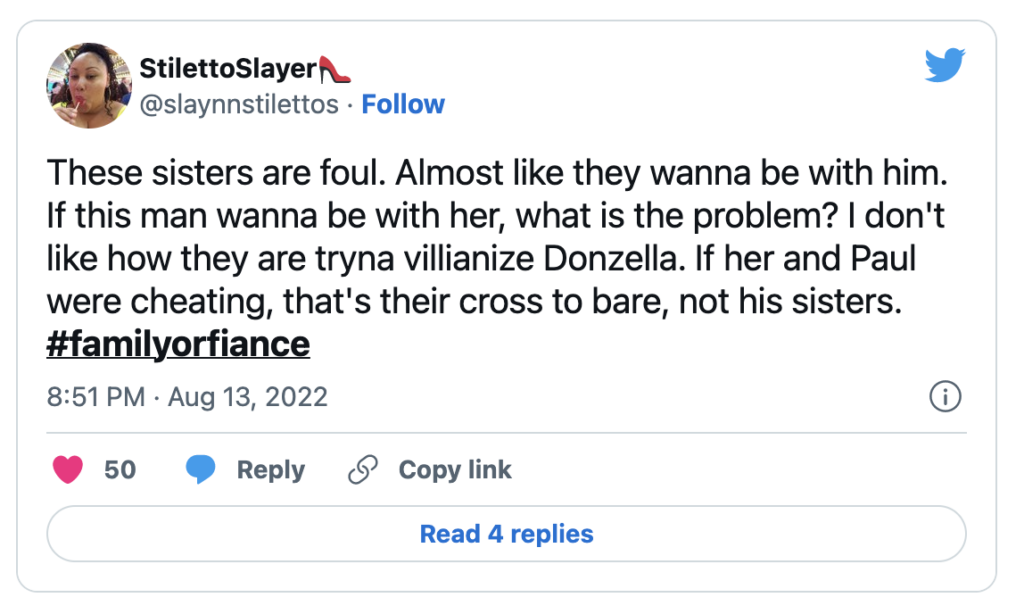 Family Drama
Donzella and Paul were married to other people when they met many years ago, but in order for the families to get on board with the wedding, they want clarity on when the couple's romance officially began. Donzella addresses the family's doubts:
She continued, "Paul and I were NOT dating while we were both living with our spouses.  Paul and I were dating while we were still married but we were both separated from our spouses in the latter part of 2016. Paul had his own apartment, and I was living in my own townhouse.  My husband and I divorced in April 2017.  Paul and his ex-spouse divorced  March 2018."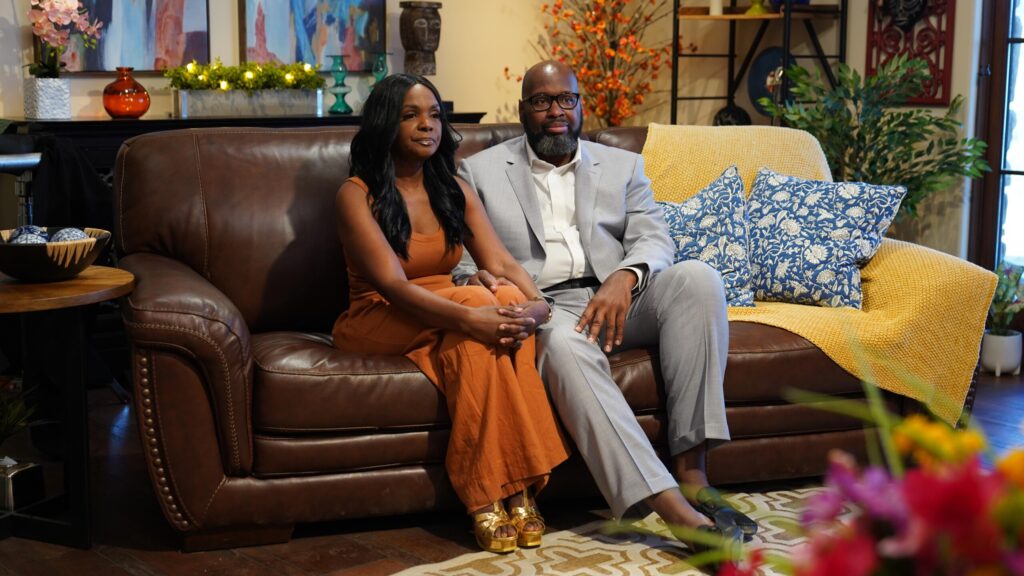 Timeline Discrepancies
"My timeline was correct — Paul's timeline was incorrect. Paul and I met in 2016, that is when my ex-husband and I hired Paul to work for us. Paul and I got serious once we were no longer living under the same roof as our spouses. Although Paul and I enjoyed each other's company we did not cross the line intimately, until time allowed us to do so." Donzella clarified.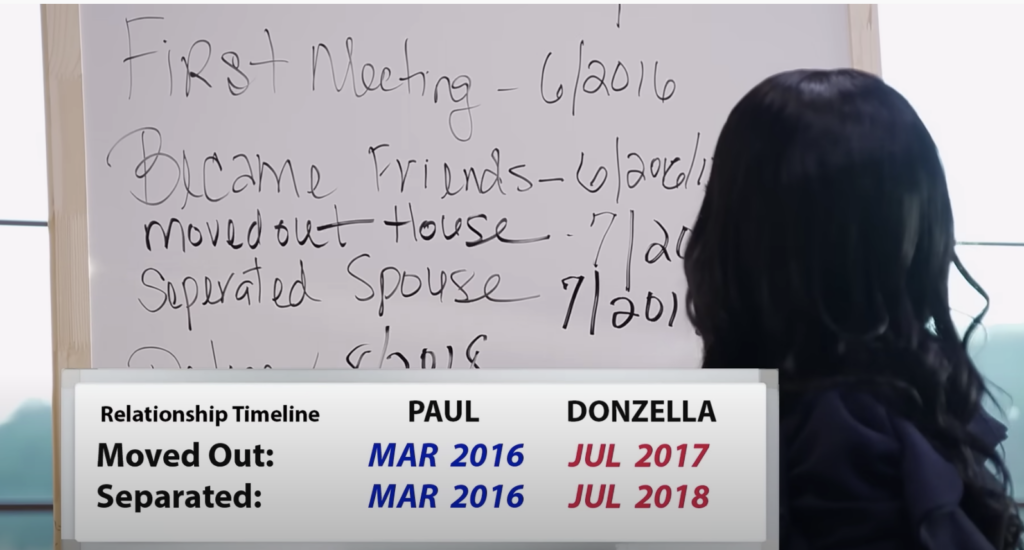 Paul's Sisters & Cheating Spouses
"Please let me clarify, It is not that I don't like his sisters or that I don't get along with them. I don't really know them. I did not like the fact that they did not take the opportunity to get to know who I was. They based my character from what they heard without ever having a conversation with me. Paul and his ex-wife were married for 25 years and throughout their marriage they both committed adultery more than 50% of that marriage." Donzella dished.
"Paul's sisters never had a relationship with his ex-wife and that's why it confused Paul and I as to why their loyalty lied with her. When Paul would travel to Atlanta and Texas to see his siblings and parents, his ex-would never go with him. That's why I was a bit taken back as to why I was such the bad guy. Paul's relationship with his sister's and parents goes deeper than Donzella. Unfortunately, they choose to sweep things under the carpet and not deal with the real issues on hand. I am cut from a different cloth, and I like to deal with issues on hand and move on."
Ex Spouse Tea
"I am sure they were both inquisitive and secretly watched the show. My ex and I are cordial, but Paul and his ex do not have a cordial or speaking relationship. My ex is getting married in October of this year in which I am happy for him. Paul's ex-wife got married last summer to his ex-best friend…SCANDALOUS." Donzella revealed.
Televised Wedding
I would love to have that opportunity to have our wedding televised which could possibly be the plan. If we can make it happen, that would be the direction I would love to go in. So let's just say-stay tune!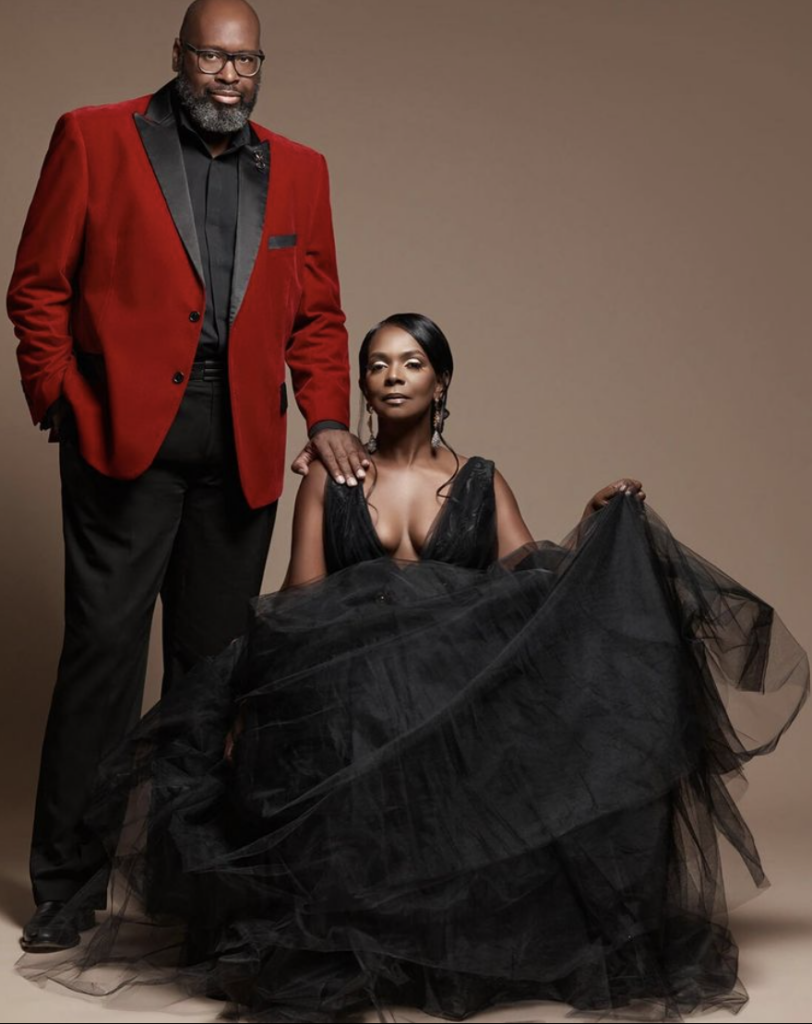 Famous Friends 
"DJ Quick Silva and his wife, Ashley Silva, are Paul's current clients. We went to their house last summer for a huge 80's cookout. Paul actually read over their Love & Marriage DC contracts, so we love them and have been introduced to many of their friends. Paul has also frequented parties and clubs in DC with/around James Tyler." Donzella shared.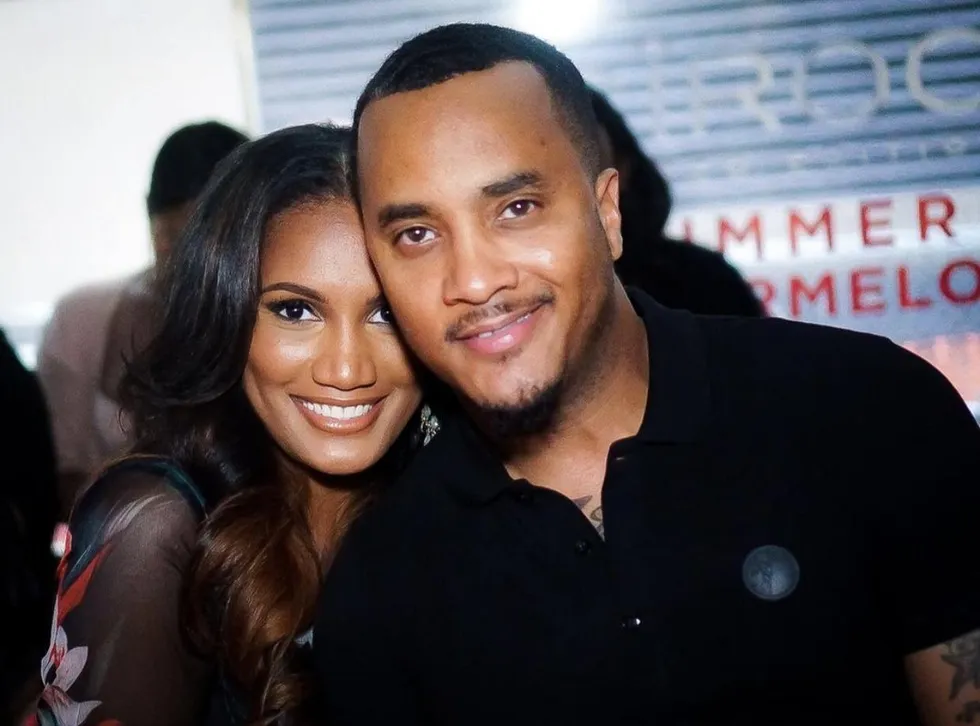 Celebrity Couple Crush 
She added, "Our celebrity couple crush is Steve and Marjorie Harvey. They are show stoppers, power houses, classy, chic and it's all about true, black love for them. When they walk into a room all eyes are on them." 
Family or Fiancé focuses on newly engaged couples whose families have voiced paralyzing concerns over their upcoming nuptials. They undergo a week of experimental "family time" under one roof — family members of the engaged couple try to find common ground, which can led to break up or a walk down the aisle.
Family or Fiancé airs Saturdays, at 10:00 pm ET, on OWN.
Stay Connected With All About The Tea: Twitter Ι Instagram Ι YouTube Ι Facebook Ι Send Us Tips