'Married To Medicine' RECAP: Heavenly Leaves Contessa Out Of Runway Walk At Her Grand Opening!
This week on a brand-new episode of Married to Medicine, Quad Webb is educating her nephew on women's cosmetics as Simone Whitmore chats with a patient. Anila Sajja is hanging with her family as Dr. Heavenly Kimes heads to Dr. Jackie Walters's office for a checkup. Dr. Heavenly hasn't seen her period in two months and thinks she may be pregnant. Dr. Jackie thinks it's menopause, but Heavenly's not ready to admit that change. Heavenly admits to being tired all the time and not in the mood for sexual activity. Dr. Jackie opts to draw blood from Heavenly and check her estrogen levels. Dr. Jackie explains the next steps to Heavenly as the two hug. Dr. Contessa Metcalfe is at home playing soccer with her kids as Toya Bush-Harris pulls up with her boys.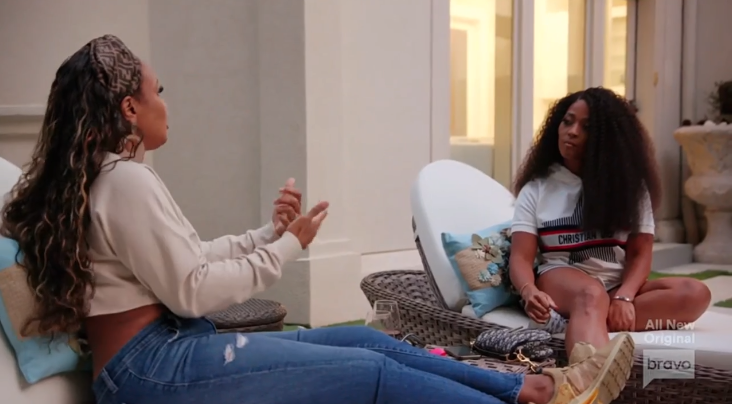 Laila claims that Toya's sons are the angel and the devil, and I am on the floor! The two chat briefly as the kids try to beat up each other. Contessa asks Toya about her friendship with Anila and Toya thinks they're stuck. Contessa tells Toya that they may need a break, like how Contessa took a break from Heavenly. Contessa feels that Heavenly doesn't respect her. Toya thinks Heavenly is a snake, and although Heavenly apologizes, she normally does the same thing again. The next day, Anila's running around with her kids as Dr. Kiran Sajja heads to work. Anila is busied getting the kids to school and working on her blog. She does it well but watching Anila stresses me out! Quad's at home getting her nephew Mason ready for school and Mason is bringing out the best in Quad. Quad makes Mason some food as she teaches him to thank the man above before eating. I like seeing Mama Quad in action; It's cute!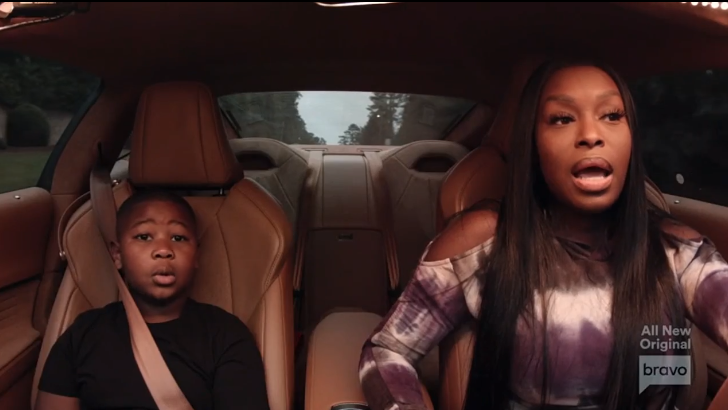 As Quad takes Mason to school, little Mason complains about the school bus and how noisy it is. He's so cute and I love seeing Mason on my screen! Later that day at Heavenly's Beauty Supply store, Heavenly shows us the inside of her store as she meets with her party planner. Heavenly is planning a grand opening for her friends and is even throwing a fashion show to showcase her hair. Dr. Heavenly wants to prove herself to the other ladies and this might be the way to do it. Cecil and Simone are meeting Miles and his new girlfriend since he's home from college. Miles's girlfriend is cute and Simone and Cecil both seem to like her.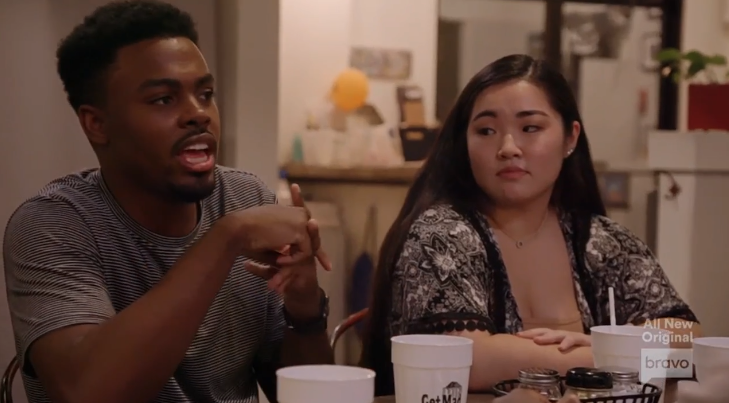 Cecil asks Miles about school and his grades as Simone and Cecil ask them for some relationship advice. Aundrea thinks the only struggle she and Miles have is communication, and Simone reveals that she and Cecil are writing a book together. Over the years, we have seen the ups and downs of their marriage, but I think Simone and Cecil are in the right place to teach us a thing or two. Anila's nanny cooks dinner and puts the kids to bed as Anila and Kiran come home from date night. Anila goes through her new package as Ms. Gomez has a surprise for Anila and Kiran. Ms. Gomez made dinner for Anila and Dr. Kiran as she drops the bomb that she's leaving for Houston. Anila's shocked but Ms. Gomez has family in Houston, and she wants to be close to her family. Anila doesn't know how she's going to manage without Ms. Gomez, but it is what it is. Anila, go get on Angie's list or something!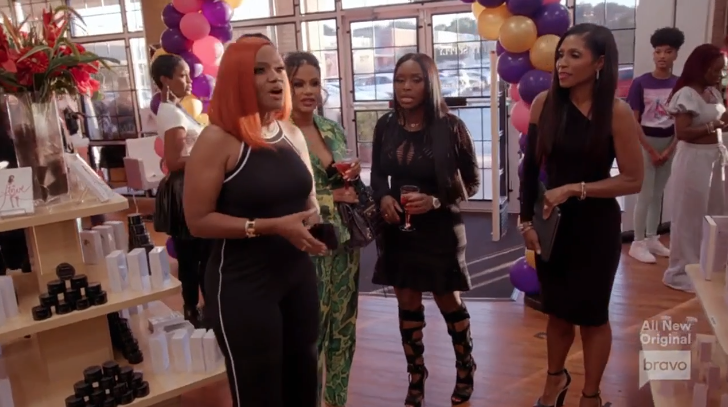 The next day is Heavenly's grand opening, and everything looks beautiful as Heavenly checks out the last-minute touches. Dr. Heavenly invited Contessa to her event but is unsure whether or not Contessa will show. Across town, Contessa's riding with Toya and Simone as they shade Heavenly's new space. Contessa still supports Heavenly but wants Heavenly to see how her comments hurt Contessa. Simone understands where Contessa's coming from and Toya's too happy to side against Heavenly this time. Heavenly's getting ready as Dr. Damon Kimes takes pictures outside. Damon is proud of Heavenly and we love to see it! Dr. Jackie helps set up as she also displays her skincare line. The rest of the ladies show up and give props to Heavenly and Jackie for their success. Heavenly lines the girls up to teach them how to walk down the runway, and Quad isn't taking any pointers from Heavenly, LOL.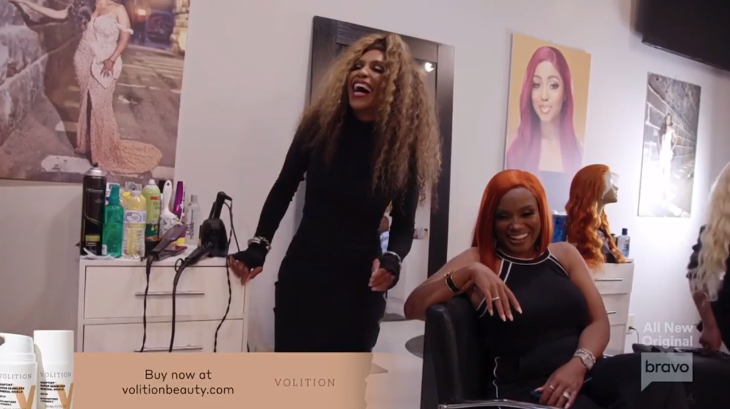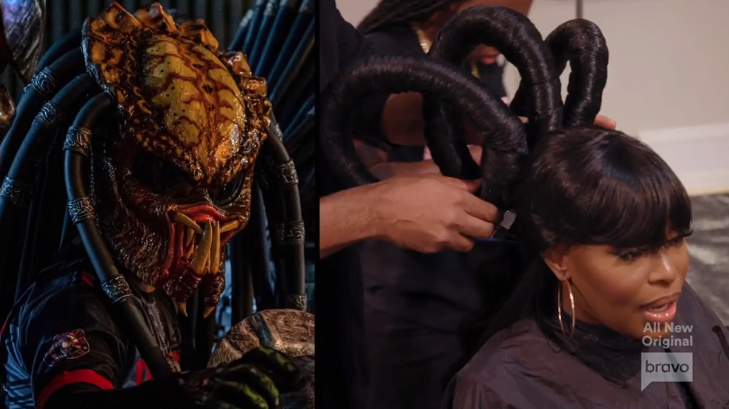 The crew gets their hair and make-up ready and of course, Quad is unhappy with her hairstyle. Heavenly goes to meet one of her investors and gives him a tour of the facility. This contract is important to Heavenly because she wants to be able to lock in on this opportunity for her family. Mr. Ben meets Dr. Damon and the rest of the women as Mr. Ben looks Quad up and down, honey! A model, Nikki, was too eager to get Mr. Ben's number and it gave thirsty! Whew, these girls are a mess! Contessa arrives and mingles as she realizes she wasn't invited to walk in Heavenly's show. Heavenly's show was beautiful but y'all already knew Heavenly was going to act a fool! After the event, Heavenly thanks everyone for coming out but, her delivery rubs many the wrong way. Heavenly has always had a God-Complex and of course, that side was bound to show at her grand opening. The drama between these ladies is only beginning. Be sure to come back next week, for a brand new Married to Medicine! 
Stay Connected With All About The Tea: Twitter Ι Instagram Ι YouTube Ι Facebook Ι Send Us Tips
LeAndra Williams is a content contributor at All About The Tea. She's a social worker and (super) mom by day, and a reality T.V. junkie by night.