'RHOBH' RECAP: Kyle Richards Manhandles Sutton And  Erika Jayne Offers Threesome To Garcelle's Son!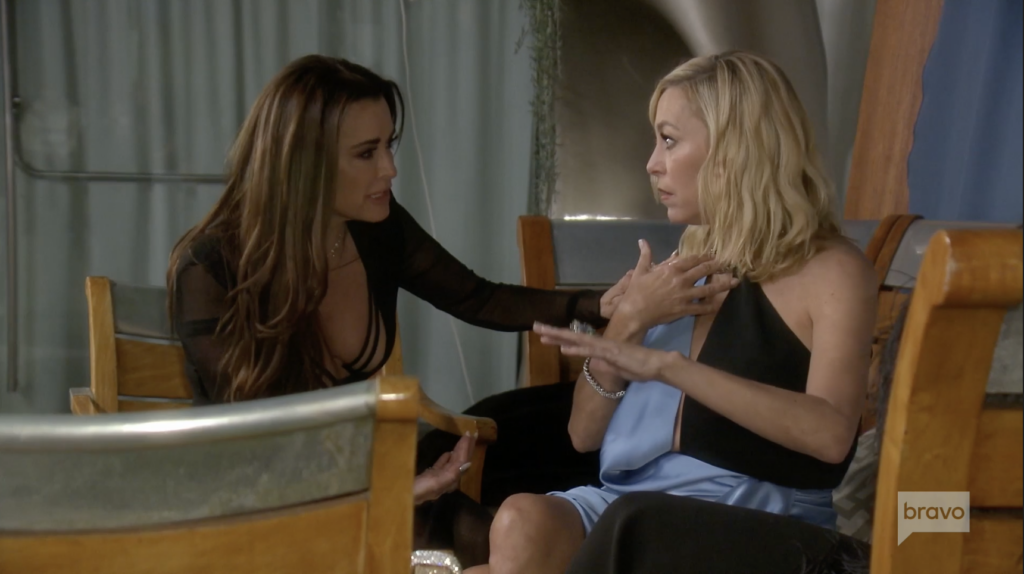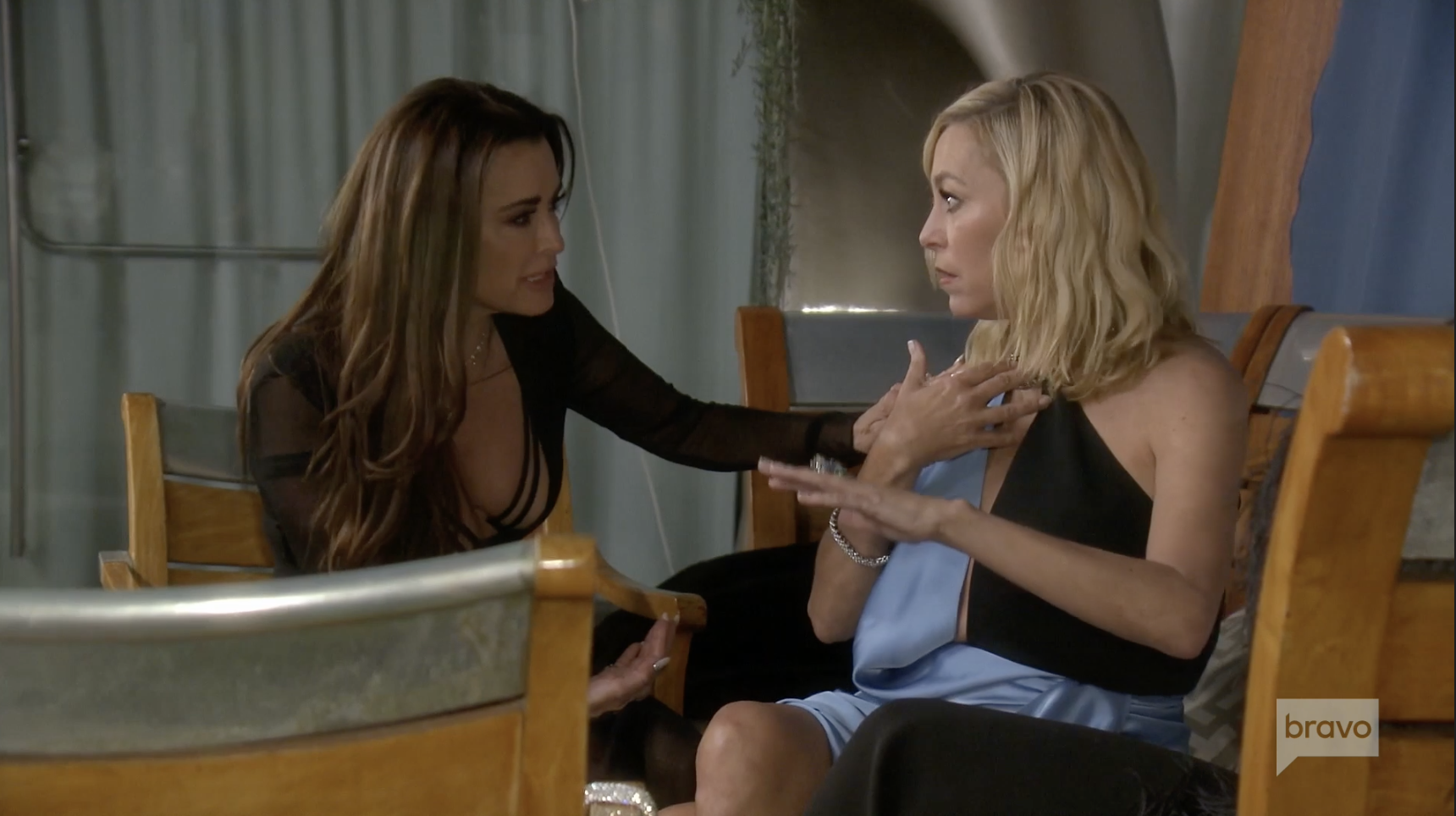 'RHOBH' RECAP: Kyle Richards Manhandles Sutton &  Erika Jayne Offers Threesome To Garcelle's Son!
This week on a new episode of The Real Housewives of Beverly Hills, we're partying with Garcelle Beauvais for her 55th Birthday, and after the candles are blown out; the real fire begins. Erika Jayne's drunk self and Dorit Kemsley giggle on the couch as Kyle Richards tells Sutton Stracke that she doesn't believe Sutton had a miscarriage.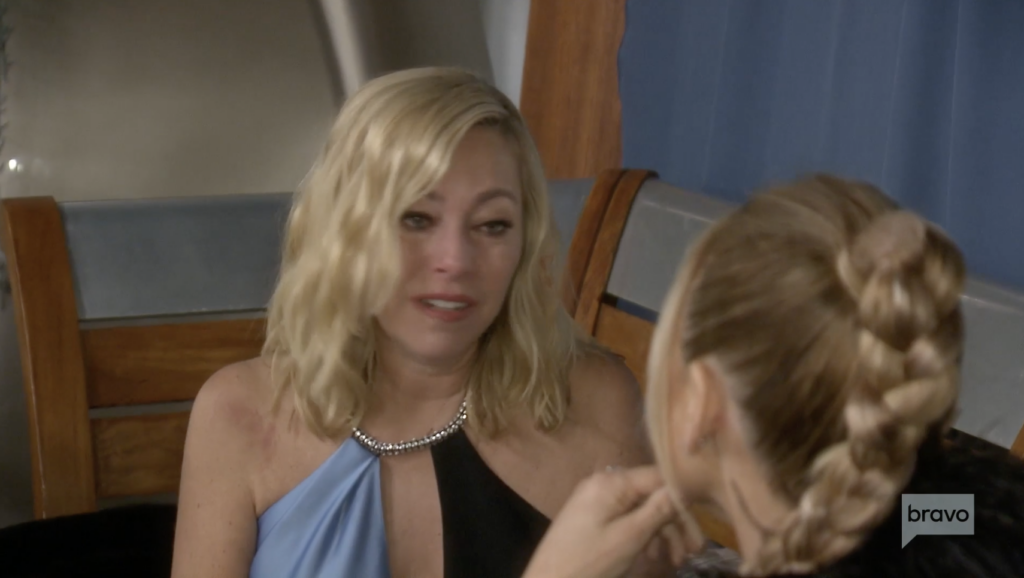 Dirty Diana Jenkins is fully engrossed in her villain role, and Diana continues to insult Sutton as Kyle manhandles Sutton for her opinion. Everyone's clearly drunk but Kyle doesn't believe Sutton because she feels she would've known about it. Kyle is checked out and Diana's not giving SMH. Sutton tries to relate to Diana, but real people can't connect with demons.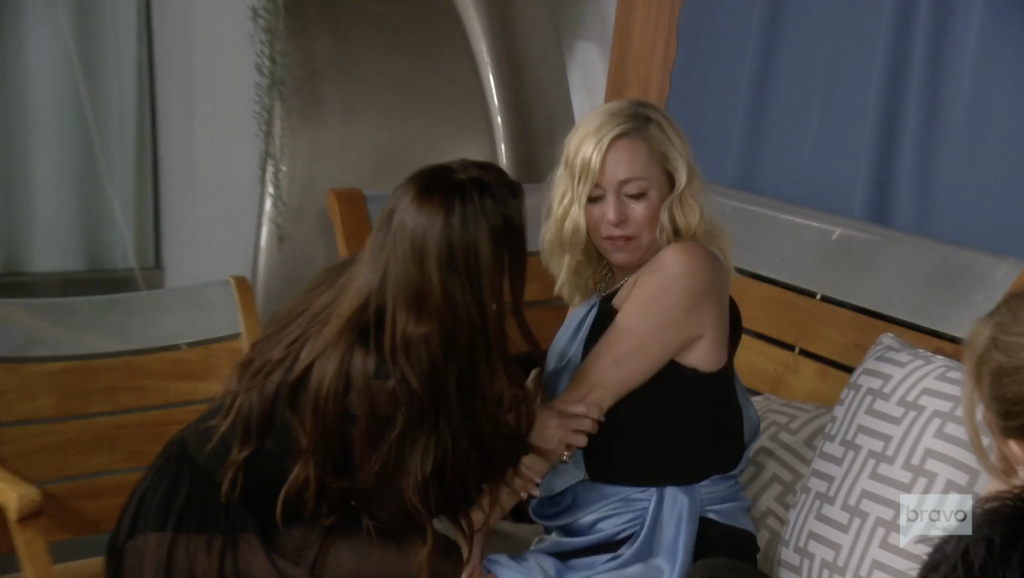 Back on the tipsy couch, the girls watch as Sutton and Diana exit the party and Dorit wants to get Oliver out of there since Erika's preying on him. Erika's loose as a goose and even offers herself for a threesome with Oliver and his wife. We see Erika as she lifts her leg multiple times trying to seduce an unavailable man, and soon Oliver's had enough and exits stage left.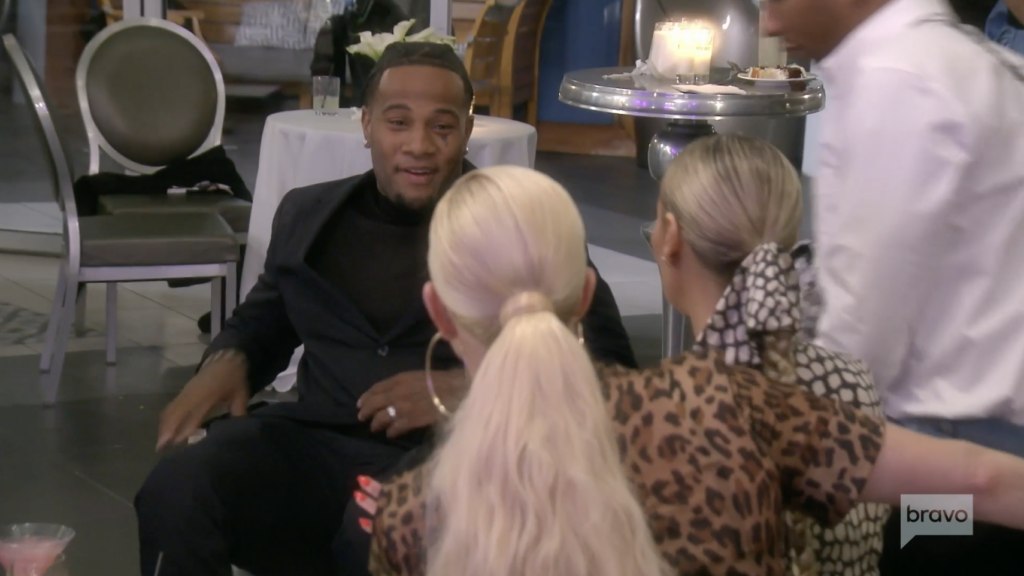 As the party's wrapping up, Garcelle's younger son Jax attempts to grab his mothers flowers right as Erika tells him to "F*** off!" Crystal Kung Minkoff immediately confronts Jax but as Garcelle hears what happens, she goes back in to correct Erika's behavior. Erika seems shocked but doesn't understand the full gravity of what just occurred.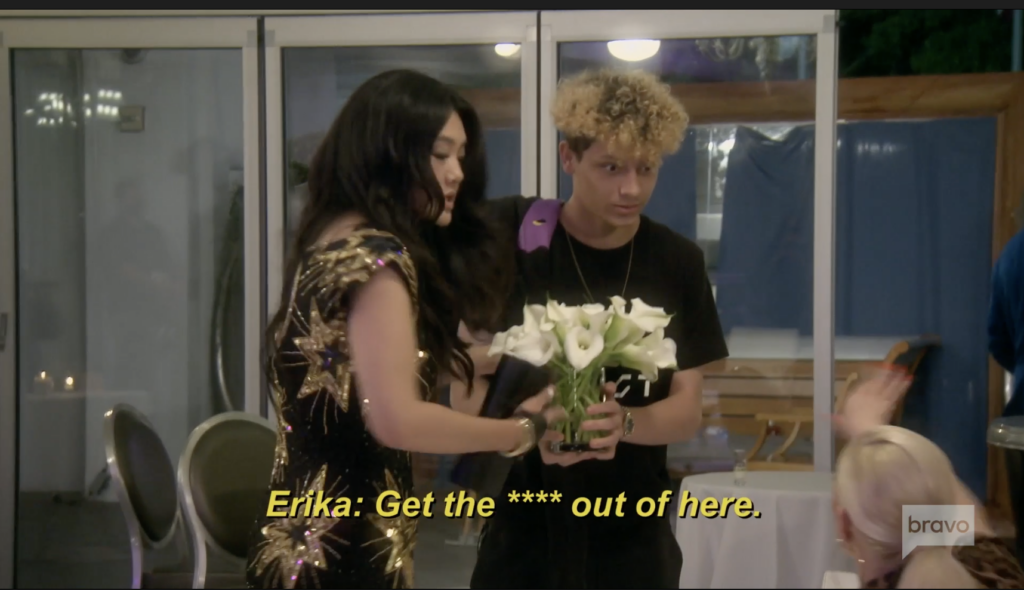 The next day Garcelle's in glam in preparation for The Real as she discusses her party with her team. Garcelle didn't appreciate the way Erika spoke to Jax and Garcelle would like an apology. Erika's clearly mixing her medications with drinks, but we'll go more into that later in the season. Crystal wanted to help Dorit overcome her trauma and invited Dorit for a self-defense class. Dorit looks amazing as she thanks Crystal for providing a chance to defend herself and her children. Dorit's doing better but is a little anxious since P.K. is leaving for London again. 
The class begins and their instructor teaches them about the vulnerable parts on a persons body and Dorit is in her element. That evening Kyle invites Sutton to dinner to backpedal on last night's antics. After having small talk about Sutton's renovations, Kyle brings up Garcelle's party and Sutton explains that Kyle entered the conversation in the middle and didn't have a chance to make her point to Diana. Kyle claims she didn't know the sensitivity of their conversation and apologizes to Sutton for accusing Sutton of lying. Kyle believed Sutton was acting odd, but Sutton was trying to connect with Diana. Kyle doesn't believe Sutton was being authentic, but it seems the two have agreed to disagree and move on.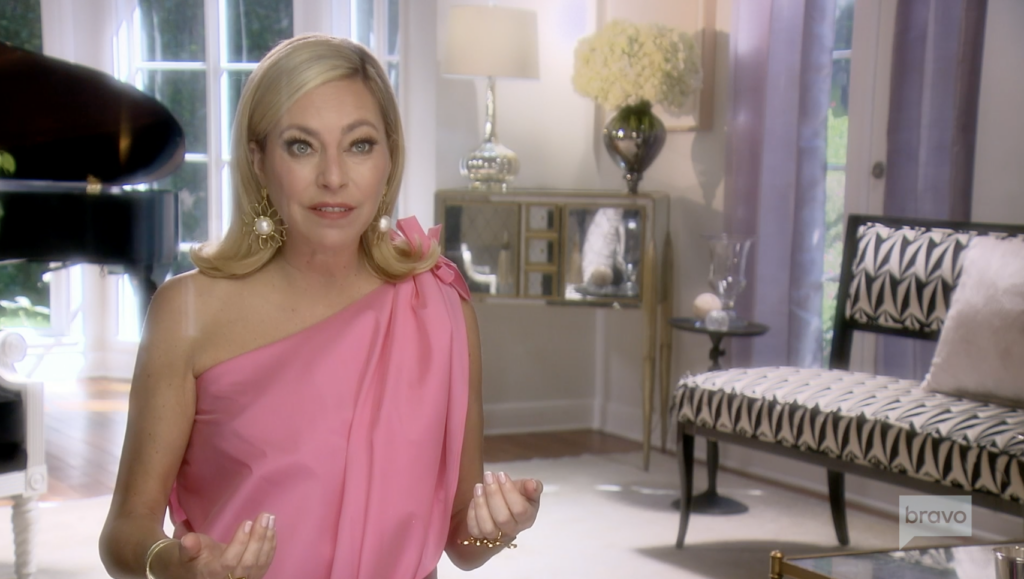 It's the day before Thanksgiving and Kyle's in the kitchen cooking as Mauricio brings in decorations. Kyle discusses her daughter Farrah's fiancé coming to dinner and Kyle's excited for the prospect of having a grandchild. Thanksgiving Day we see Garcelle and Crystal serving The Los Angeles Mission with their children, as the rest of the ladies have traditional dinner at home. The next day Lisa Rinna visits Diana to check out her new house and to get the scoop on Garcelle's party. Diana recently celebrated her daughter's first birthday and Lisa wants to know about the party. Diana explains the argument between herself and Sutton while leaving out key information. Of course, Lisa's on Diana's side and states she wouldn't settle for that treatment either. Boring!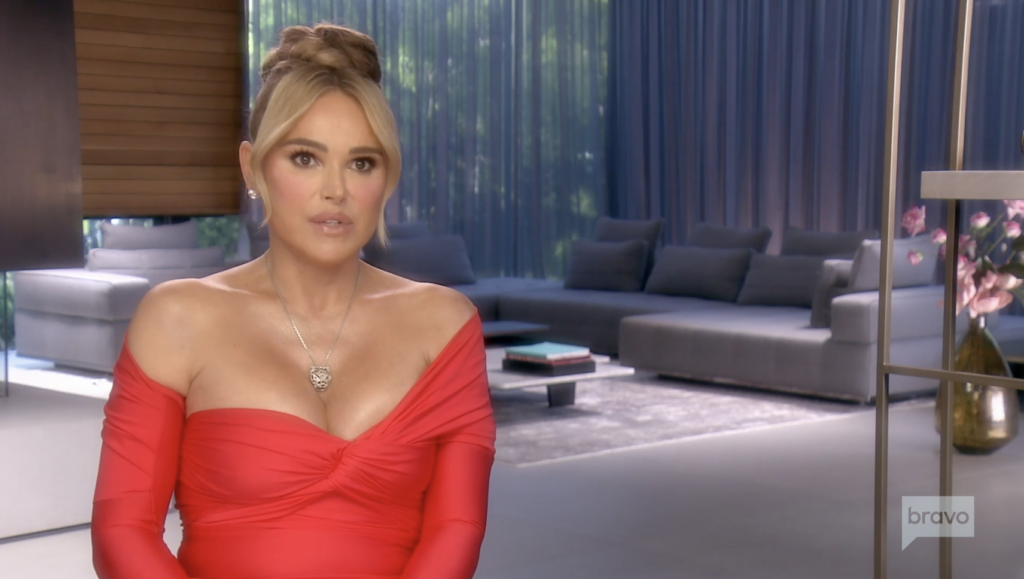 That evening, Kyle's at home feeling up Mauricio as they prepare for Dorit and P.K. to come by. Mauricio's behind the bar as Kyle greets her guest. Kyle and Dorit discuss décor as Dorit contemplate moving for additional security. As the men enter, Kyle brings up Erika's erratic behavior and the four of them laugh instead of condemning Erika's behavior. Some people just don't get it SMH. Sutton's throwing a dinner party for the ladies and is in preparation mood before the ladies arrive. Garcelle opts to ride with Sheree to the dinner party and before the two head to Sutton's, they have a quick drink and chat.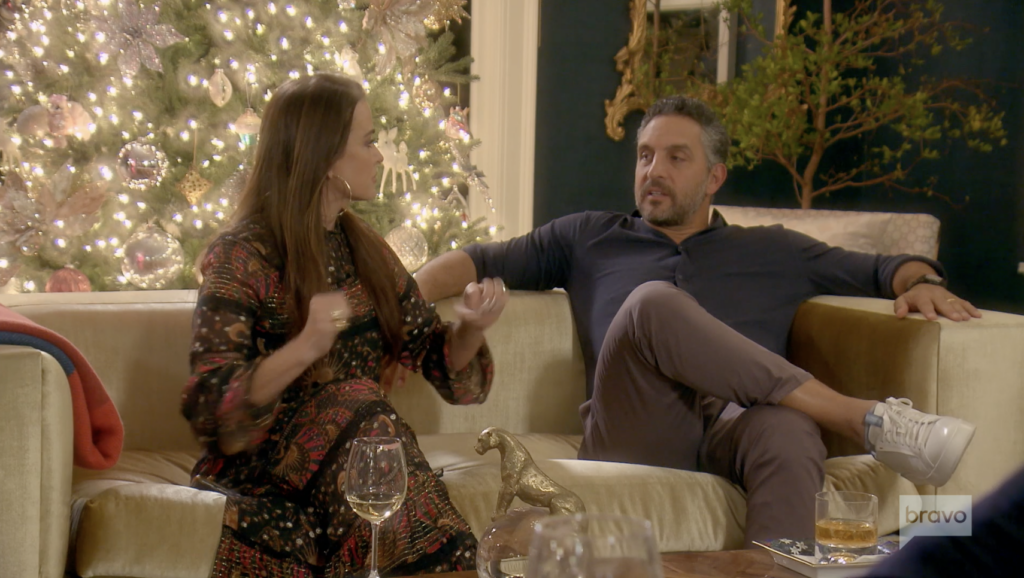 Garcelle tells Sheree about Erika's behavior towards Oliver and Jax and Sheree is utterly surprised. Garcelle wants to have a conversation when Erika's sober and Sheree toast to "setting a b**** straight." The ladies arrive to Sutton's housewarming party, and everything looks amazing, besides the mud. The ladies compliment the house as Sutton's property manager brings drinks for the ladies. Erika's nervous because Crystal told her how upset Garcelle was after Erika cursed her son out. Now that the liquor has worn off, Erika knows she has some explaining to do. The rest of the ladies arrive, and Sutton gives a brief tour before the ladies head outside to eat.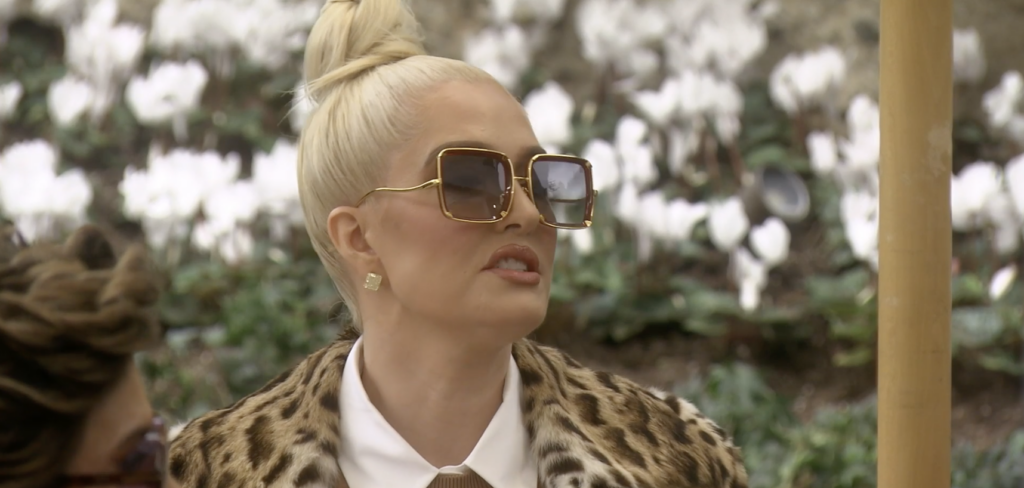 Erika's avoiding Garcelle's wrath while Garcelle notices Erika's drinking habit. Before the ladies can get to the table, Lisa's complaining about the mud as Sutton's assistant grabs the ladies some flip flops. Once everyone's seated, Sutton's assistant brings out fur coats for the ladies to use to stay warm. I see you Sutton! As the food comes out, Crystal wants to monitor what she eats as Erika tells Crystal to eat what she wants.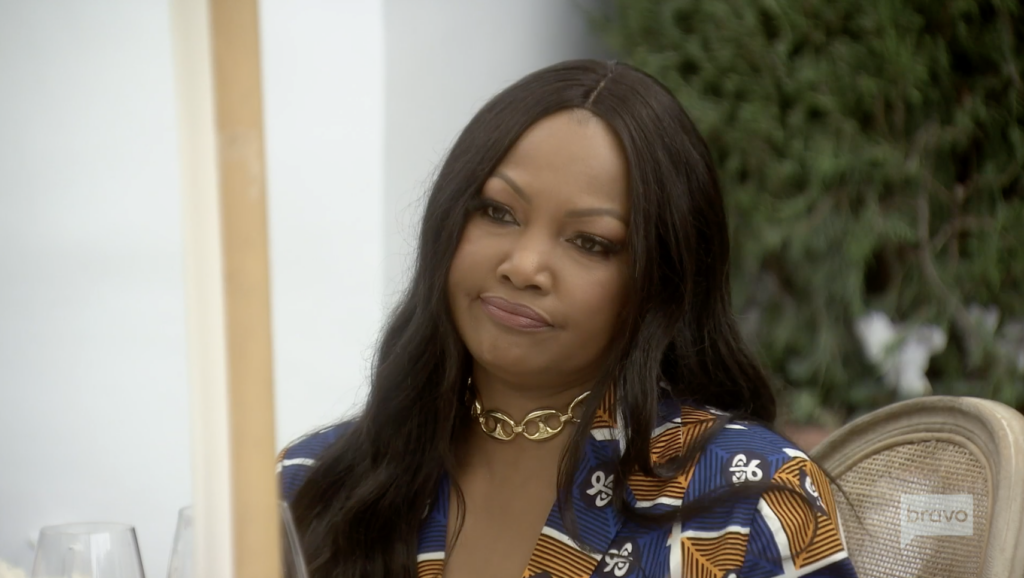 Lisa ask Dorit how she's doing and Dorit expresses a few challenges she's trying to overcome. Dorit no longer feels comfortable driving or being alone, and the ladies seem to understand. Garcelle asks Sutton whether she knew Diana wasn't coming and of course Diana failed to inform the host. Garcelle thinks it's rude that Diana didn't communicate with Sutton and even Erika texted the host to let Sutton know she'd be late.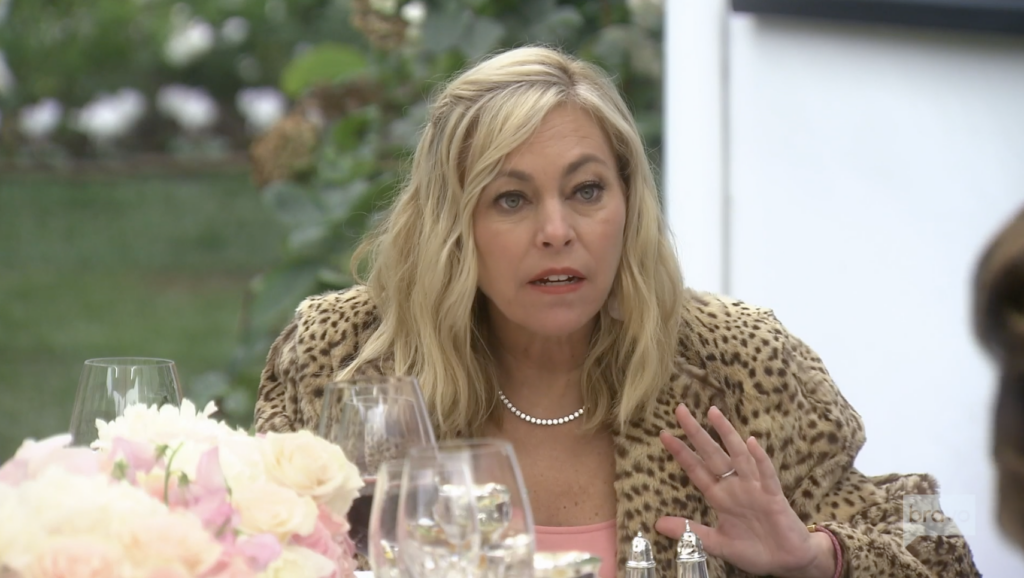 Sutton explains to the table that she doesn't like Diana's passive-aggressive behavior and Lisa thinks Sutton's calling the kettle black SMH. Erika's getting another refill as Lisa confronts Sutton about calling Diana a soulless person. The table looks around awkwardly and we're hit with the dreadful: To Be Continued…
Be sure to come back next week to see how the drama unfolds on, The Real Housewives of Beverly Hills! 
Stay Connected With All About The Tea: Twitter Ι Instagram Ι YouTube Ι Facebook Ι Send Us Tips
LeAndra Williams is a content contributor at All About The Tea. She's a social worker and (super) mom by day, and a reality T.V. junkie by night.