Angelina Pivarnick Claims Estranged Husband Chris Denied Her Sex Amid Tranny Allegations!
Chris Larangeira and Angelina Pivarnick have seemingly worked to keep the details of their breakup private—but Angelina is no longer staying silent. 
The reality star opened up to Deena Nicole Cortese about her alleged affair with Luis "Potro" Caballero, on Thursday's episode of Jersey Shore. 
Angelina and Luis, who also stars on Acapulco Shore, met in Spain while filming All-Star Shore a reality star competition series. Angelina and Luis' rumored affair was supposedly what led to the demise of her marriage—but Angelina denied the rumor during her conversation with Deena.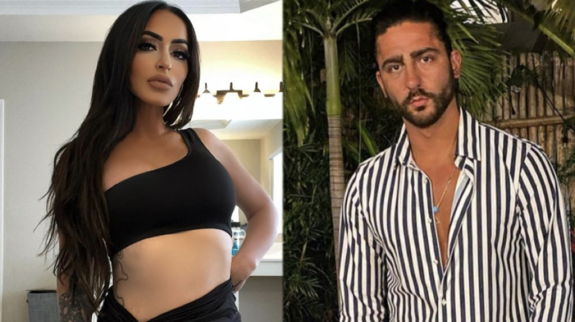 Last week's episode appeared to incriminate Angelina, who returned home from Spain only to take off again for Mexico to reunite with Luis. However, Angelina denied ever hooking up with Luis, on Thursday's episode.
"So New Year's was coming, I knocked on that door and I said, 'Hey, what happened to the plans you were going to make for New Year's?' He said, 'I don't know. What do you wanna do?'" she told Deena. 
She added—"No sex, no nothing. He didn't even know about the f—ing kid Luis, because, no, I didn't say anything to him."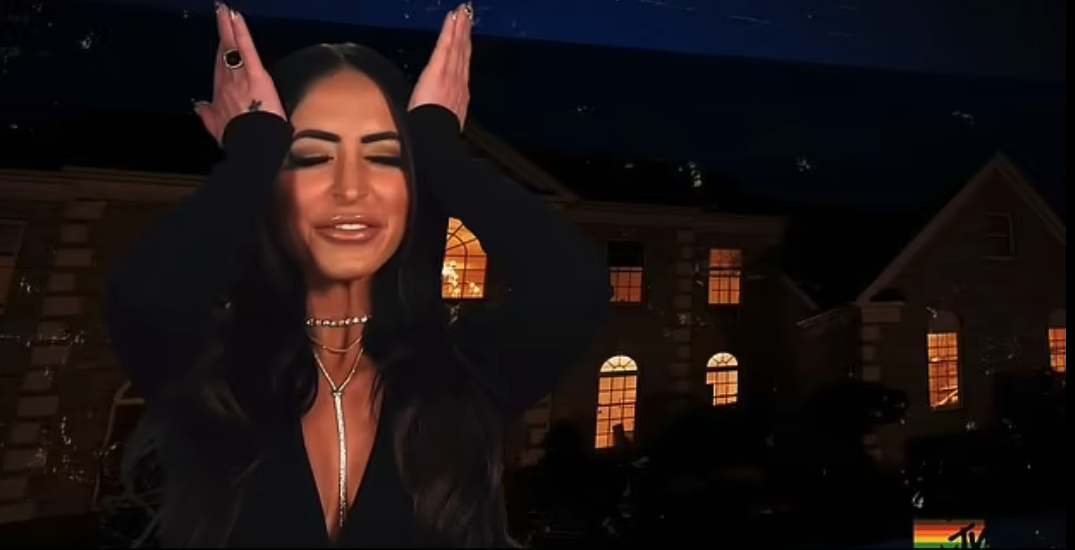 Angelina revealed in a confessional spot that Chris had withdrawn from the relationship.
"Chris was just not giving me anything. How much more can somebody take? How much more can somebody take, really?" she asked.
Angelina continued—"I don't even care if it was a reservation for f—ing McDonalds, I don't even care if he was bringing me to f—ing Burger King. I didn't care as long as he took initiative, I would have been like, 'Wow, that's awesome.' At that point, I was like, 'F–k him.'"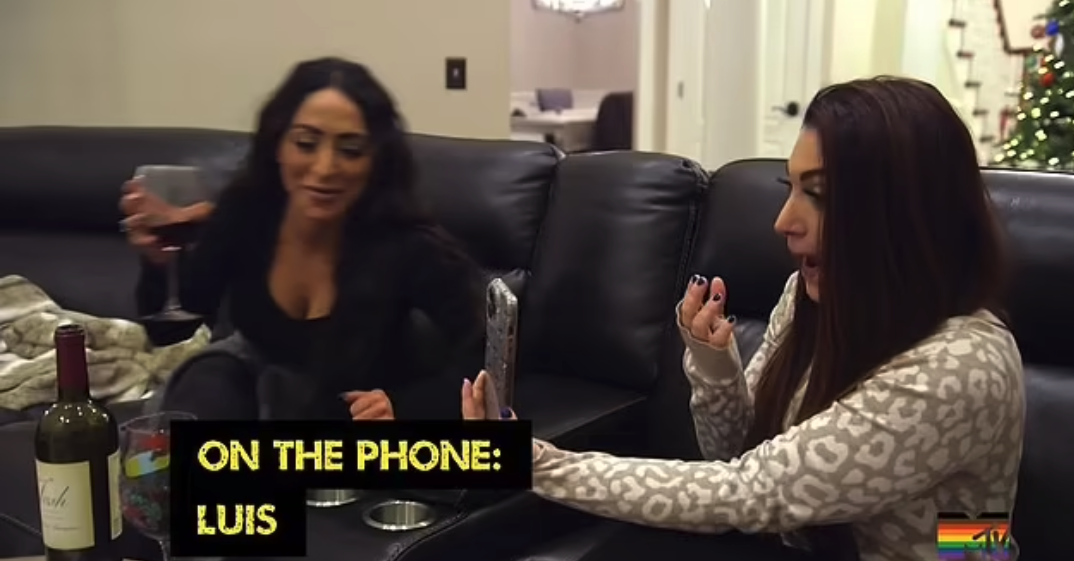 Angelina went on to claim that while their relationship never turned physical, Luis did fulfill a need. 
"Luis, I have to say, meeting him opened my eyes up to a different world," she said in a personal interview spot. "He helped my mind realize that I'm worth more."
"I swear to God, we didn't do anything," Angelina insisted when Deena asked her flat-out if they had ever had sex. "We cuddled, it was something I've never had, I felt very loved."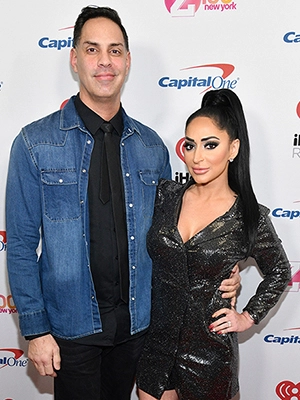 Chris filed for divorce in January 2022 and moved out of Angelina's home and back to Staten Island.
In April, Chris was outed for allegedly cheating with a trans model ahead of the couple's breakup. Model and activist, Jazyln Rose, 23, spoke to The Sun about hooking up with Angelina's then-husband. 
She claimed that Chris reached out to her on Instagram in July 2021. He reportedly responded "I love that" when she revealed that she was transgender. 
"When I told him I was trans he said it was not a problem for him, and he had been with a trans woman a long time ago in New York when he was younger, like around 20," she told the outlet.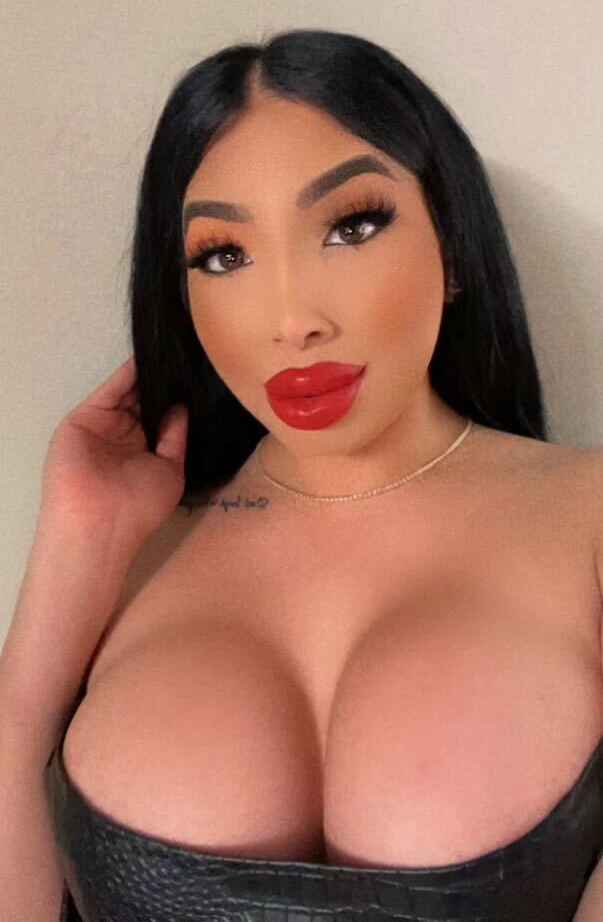 Jazlyn said that Chris told her that his marriage was over after she realized he was a Jersey Shore star, and expressed interest in getting to know her.
"I didn't know he was still married. I would always ask him. 'Why are you still with her? Like, why are you posting photos with her if you're not married to her?'" Jazlyn told the outlet."He would deny it to me, and he would lie to me like he would lie to her. It was just crazy."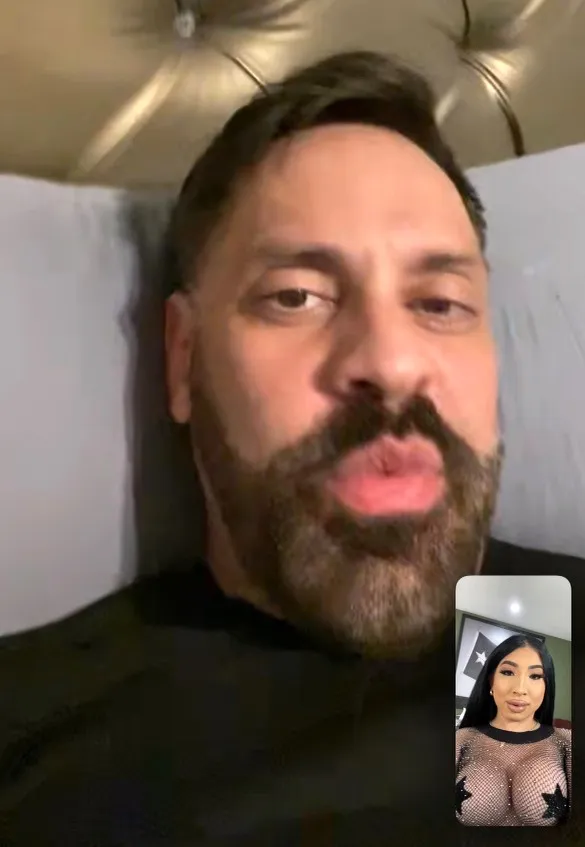 The pair's relationship reportedly progressed with intermittent talking, texting, video chatting, and sexting over the phone. The duo was soon FaceTiming and texting on a regular basis. Jazlyn claimed that their relationship turned physical on March 11, in Miami. 
"So Chris and I went into a room and we had sex. He stayed over until around 11 am at checkout. He had to go get breakfast with his friends, and it was checkout for us there- and I went to a hotel," Jazlyn claimed. 
Jazlyn alleged that Chris became aggressive and even threatened her after their Miami tryst. She explained that she eventually blocked his number, and ended communication. 
Stay Connected With All About The Tea: Twitter Ι Instagram Ι YouTube Ι Facebook Ι Send Us Tips
Raissa Asunbo is a Content Editor at All About The Tea. She lives in Toronto, Canada and enjoys reading, watching movies, traveling and spending time with her family.