'RHOBH' RECAP: Sutton Stracke Calls Diana Jenkins An 'Asshole' In Heated Fight, Diana Declares Herself The 'New Villain'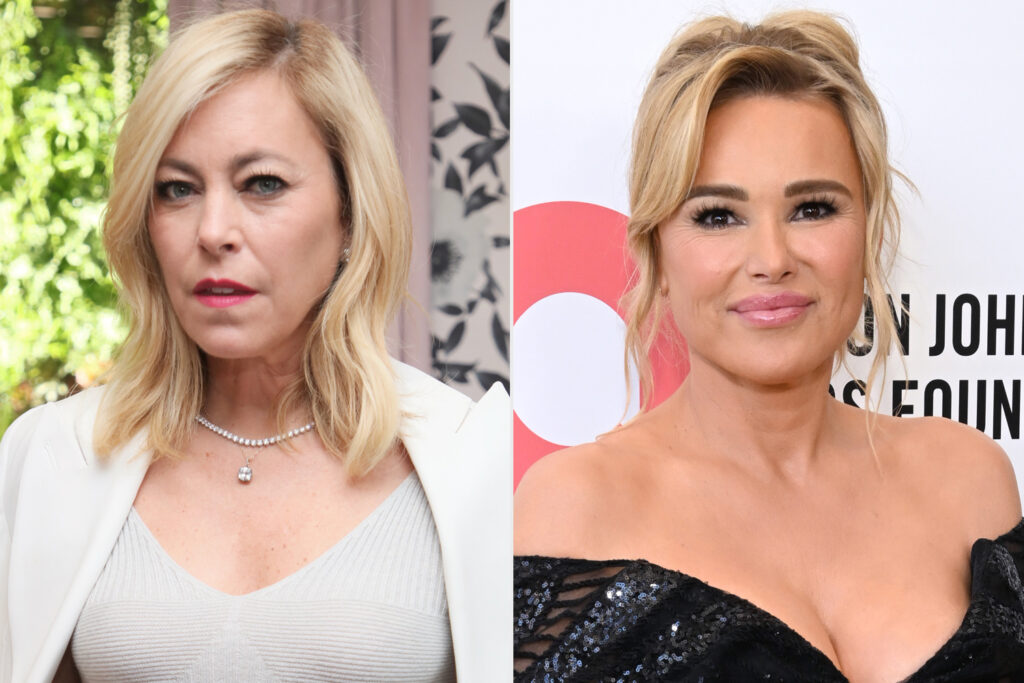 'RHOBH' RECAP: Sutton Stracke Calls Diana Jenkins An 'Asshole' In Heated Fight, Diana Declares Herself The 'New Villain'
On Wednesday night's episode of The Real Housewives of Beverly Hills, the women return home to Beverly Hills from Punta Mita, Mexico, and things between Sutton Stracke and Diana Jenkins turn downright ugly, with Diana declaring herself the show's 'new villain.' 
The episode kicks off with the introduction of Garcelle Beauvais' close pal, Sheree Zampino. The ladies catch up over coffee and a stroll in the park.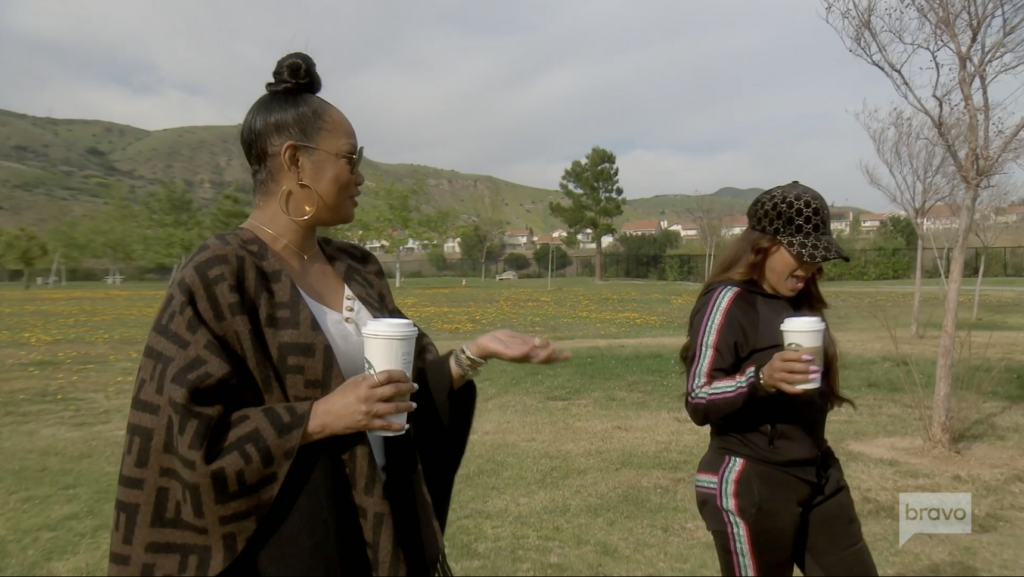 We learn that Garcelle dated Sheree's ex-husband, who just so happens to be Will Smith. Sheree shares that she dated a young tenderoni during the Covid lockdown. The convo is light-hearted and fun.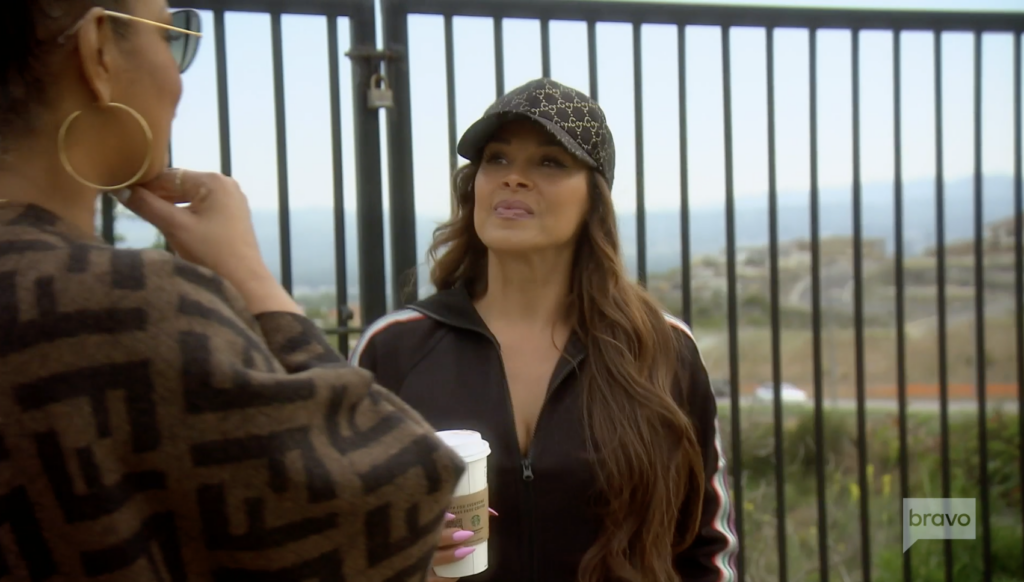 All the ladies are gearing up for Garcelle's birthday bash and as they prepare for the big event, they all receive a group text from Diana. Diana brought the drama before the party even started, sending a shady text to everyone that she may not attend the party for personal and medical reasons following her several miscarriages. She made sure to misspell Garcelle's name and state Garcelle might think she's "rude" if she doesn't come, leading the group to think she may not attend the soiree.
Over at Kyle Richards house, she tells her husband, Mauricio and her daughter, Alexia that she texted the ladies after the Mexico trip. "I sent a message on Sunday morning saying, 'I hope you girls are all getting some rest. I'm so tired.'"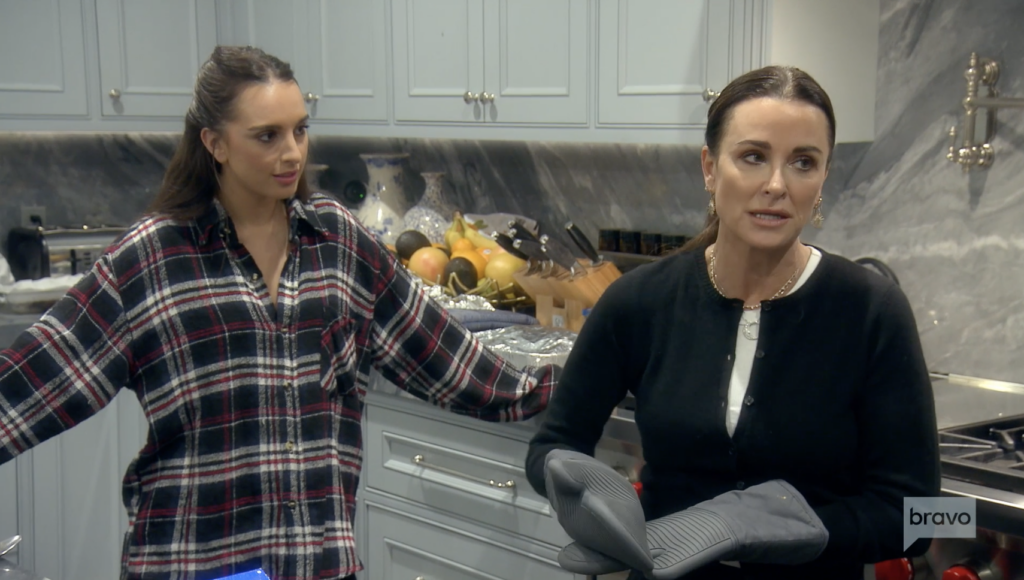 "And then Diana wrote back, 'Well, I don't normally do this in a group text, but doctors are putting me on bed rest to stop bleeding,'" she continued, then Dorit Kemsley, Crystal Kung Minkoff and Sutton read the rest of the text in their talking head confessionals.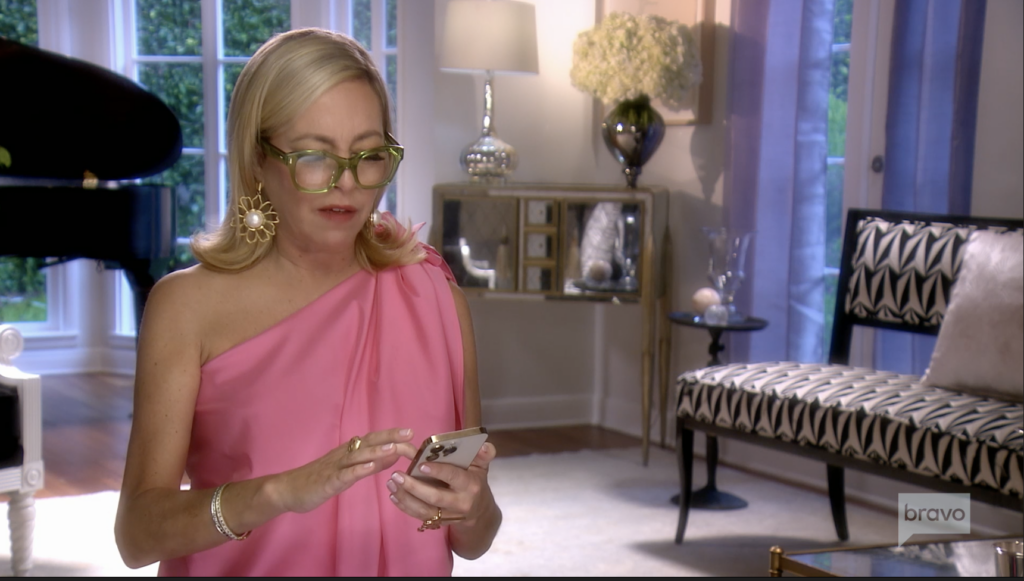 "This trip and flying and drinking and burning my candle both ends after losing baby, bleeding for eight weeks straight after miscarriage, and four major surgeries that followed in last few weeks to save my uterus was not a very intelligent thing to do." The message stated. 
Lisa Rinna then read, "I usually wouldn't share this in a group text because it makes me look like a whining bitch," before Garcelle adds, "But 'Garcelle,' misspelled, might think I'm rude, so there it is." Lisa then says in a talking head confessional, "I love Diana. She's as shady as I am."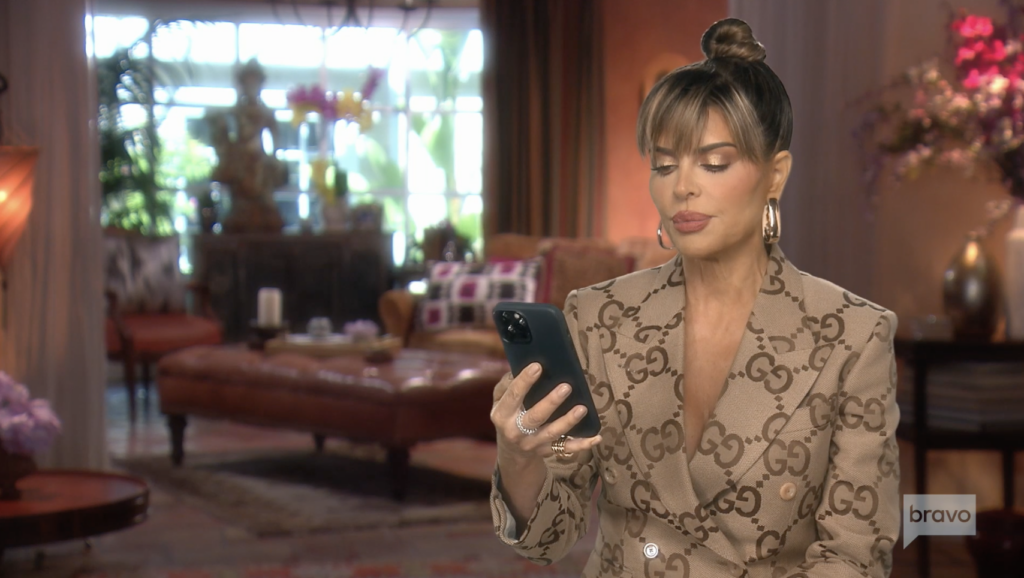 Despite her bloody health issues, Diana ultimately shows up with the biggest chip on her shoulder, armed and ready to engage in combat. 
As the guests pour into the party, things are off to a good start until Sutton pulls Diana aside to smooth things over after their drama in Mexico. However, Diana was in a mortal combat mode and ready to launch an attack on Sutton — telling her not to, "do phony sh*t" with her." She continued, "I'm done being nice. We're done," Diana pledges in a talking head confessional. "I'm ready for you to meet a different person."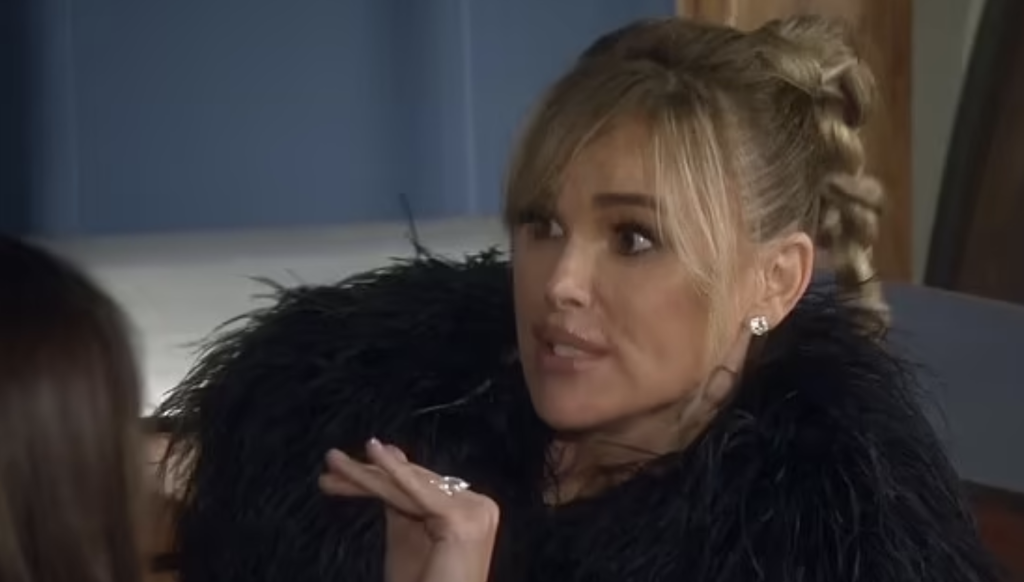 On the other hand, Sutton Stracke remains calm…trying to squash the conflict and resolve their issues, but the conversation only went downhill from there. Sutton tells Diana that she wasn't being "nice" to her. "What? Should I yell, like you yelled at me? You know I'm Bosnian, I always respond well to yelling," Diana said sarcastically as Sutton replied, "Oh, yeah. I want to hear the Bosnian 'tough girl.' "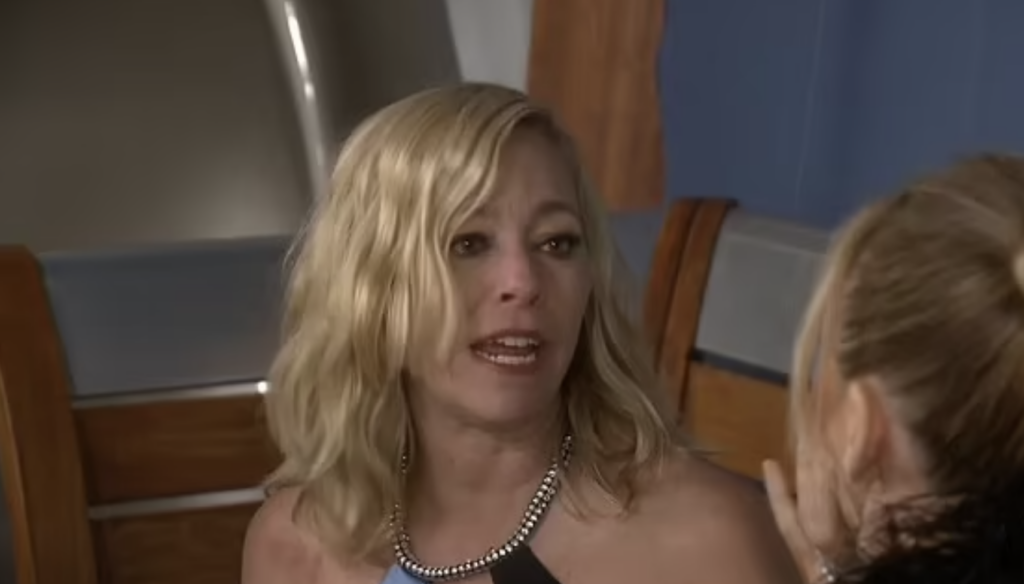 Diana then threatens to get physical, "What? Do you want me to butt head you?"
Sutton tries to show empathy for Diana's health issues, but Diana shuts her down telling her, "You're phony. You are the fakest person I've ever met in my life, literally," Diana barks. "By the way, also, you're boring. I could forgive everything. I can't forgive being boring. You are really boring."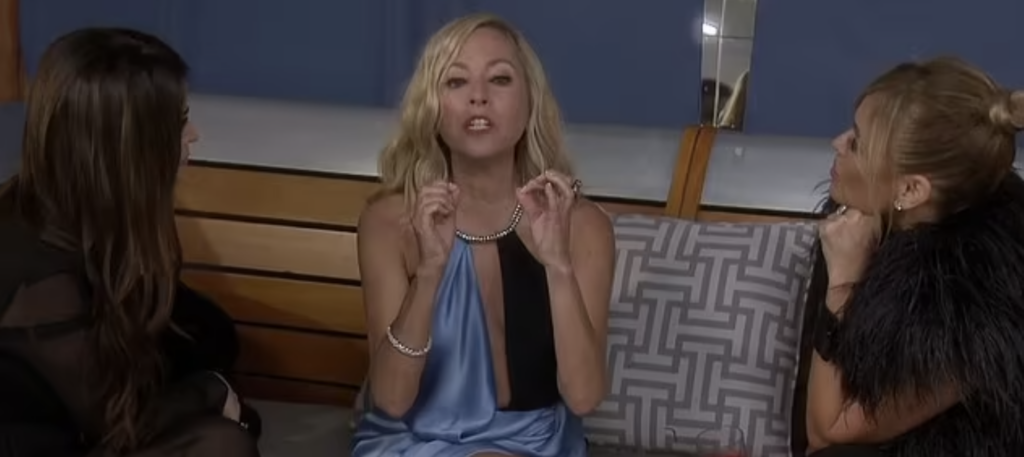 In the midst of their argument, Kyle Richards and Garcelle attempt to mediate the situation but Diana turns her venom on the birthday girl instead. Asking Garcelle, "What is the problem that you have with me?"
"I don't have a problem with you. You have a chip on your shoulder, it's got nothing to do with me," Garcelle responds. Sutton chimes in, "This is a very different Diana. The bed rest did you good."
Garcelle wants to get to the bottom of their beef and Sutton explains she was sorry Diana had to endure a tough health matter but Diana shut her down, saying Sutton was giving a "fake" apology, then asking Garcelle if she was Sutton's "mouthpiece."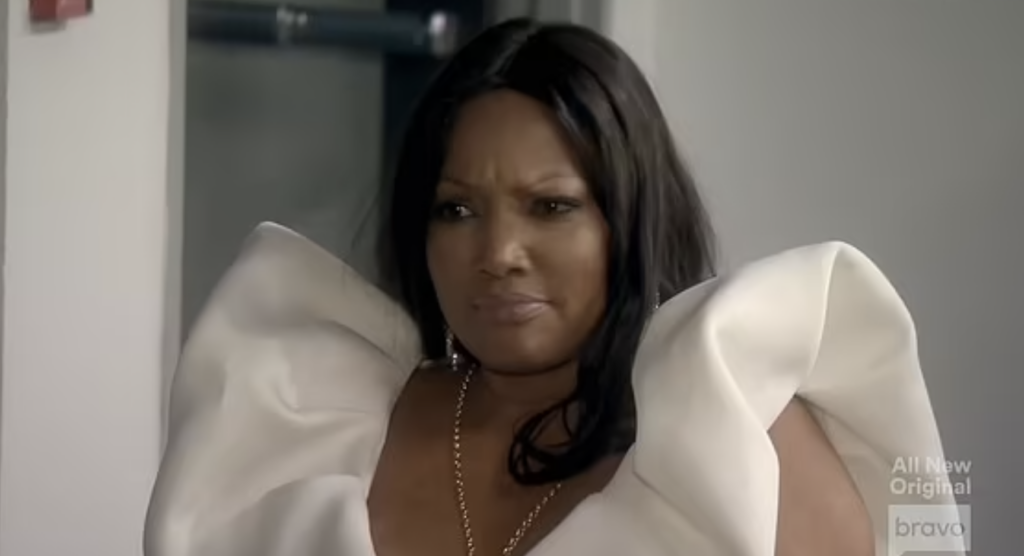 Garcelle has had enough of Diana's mean girl antics and says, "What you're not going to do is you're not going to mess up my birthday. So, goodnight. My kids are here, I'm not doing this," Garcelle tells her before returning to her guests.
"I think we're done here," Sutton said to Diana. "You're an asshole."
"Go back to your passive-aggressive ridiculousness," Sutton tells Diana referring to her shady text calling Garcelle "rude."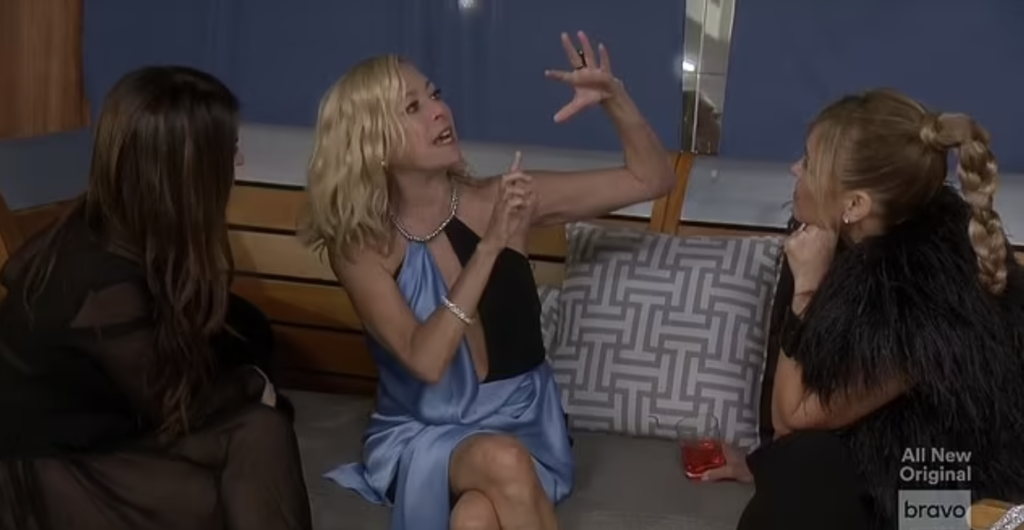 The conversation goes back to Diana's dramatic miscarriage. And again, Sutton tries to show her empathy but Diana rejects all her advances as disingenuous.
"How dare you question my empathy. That's all I have is empathy," Sutton tells her.
The suggestion pisses Sutton off and she tells her, "You're a soulless person. That's a really mean thing to say."
"You need a new villain?" Diana asked. "Here I am!!"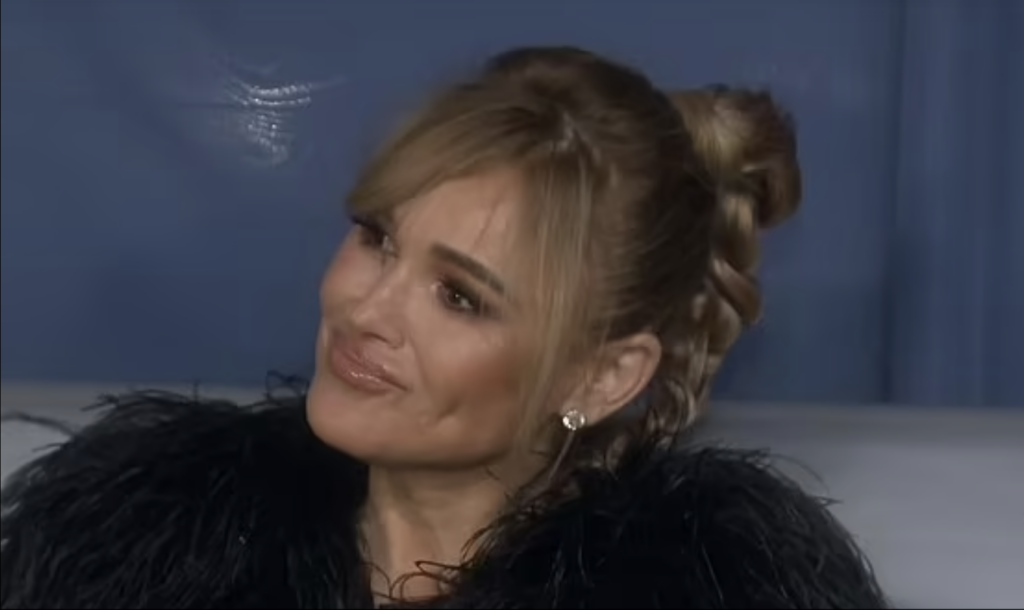 Meanwhile, Garcelle returns to her party and engages Erika Jayne in a conversation regarding Denise Richards skipping her party. In the previous episode, Garcelle announced Denise would be attending her birthday party. 
"Have you guys noticed anybody missing in this party — besides Rinna, of course?" Garcelle asked Erika and Dorit. Garcelle quickly answered for them, "Denise!" And almost immediately, Erika said, "I told you bitch!"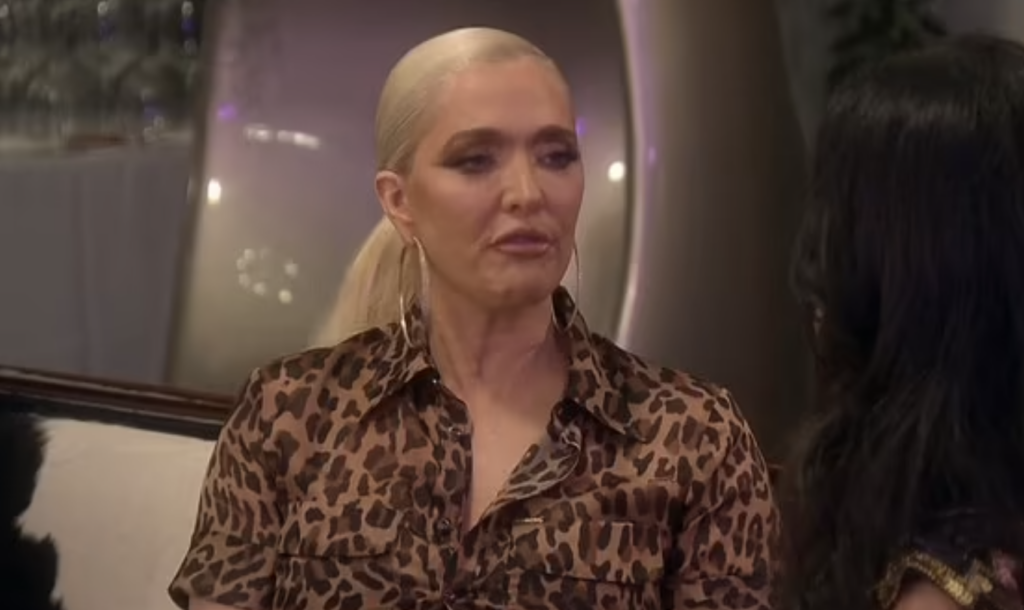 In a talking head confessional, Garcelle said, "I stood up for Denise even when she wasn't in this group, and that was important to me because she is a friend. But her not showing up tonight hurt my feelings."
"I told you! I said she would never show up, and you never believed me," a drunk Erika shouts across a table. "I said she would never show up. She's not a friend to you, and this f***ing bitch f***ed you three times."
"I'm good," Garcelle responds, and Erika replies, "You better be. If you're not, you're a f***ing punk."
"I'm not a punk ass, and you're right, I'm done with her" Garcelle said, to which Erika replied, "You're not a punk ass, but if you let this f***ing broad run over you, three times…" Garcelle cuts her off and says, "I'm not! I was just telling you that she didn't come." Much to Erika's delight.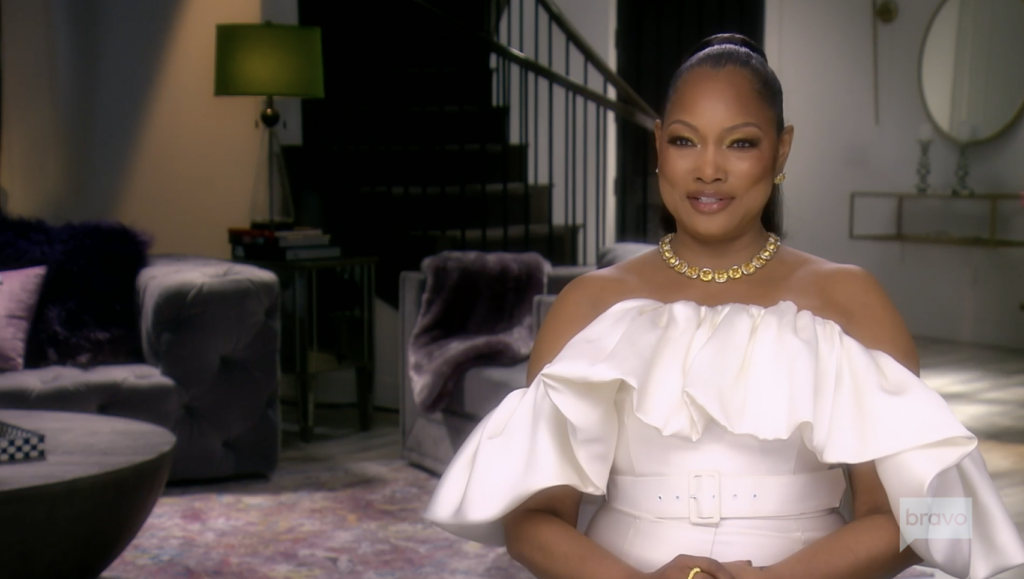 Erika ended the conversation by yelling, "F*** her ass!!!"
"To Be Continued…" flashes on the screen before the episode ends, leaving us hanging until next week.
The Real Housewives of Beverly Hills airs Wednesdays at 8 p.m. ET, on Bravo. You can also stream new episodes next-day on Peacock.
Stay Connected With All About The Tea: Twitter Ι Instagram Ι YouTube Ι Facebook Ι Send Us Tips
Nancy Zhāng is an Entertainment Blogger for All About The Tea. Nancy covers hot topics, recaps and celeb news. She loves to multi-task as a writer and a private chef. She received a B.S. in Mass Communications from LSU. Nancy's married and the proud mom of 2 German Shepherds.