Shereé Whitfield Blasts 'In the Gutter' RHOA Co-Stars And Talks NeNe Leakes Lawsuit Against Bravo!
Real Housewives of Atlanta star, Shereé Whitfield, mentioned it all on Monday's episode of the Behind the Velvet Rope with David Yontef podcast. Shereé dished about the drama unfolding in Season 14, past and present cast relationships, and lots more. 
David asked Shereé to address her conflict with Drew Sidora.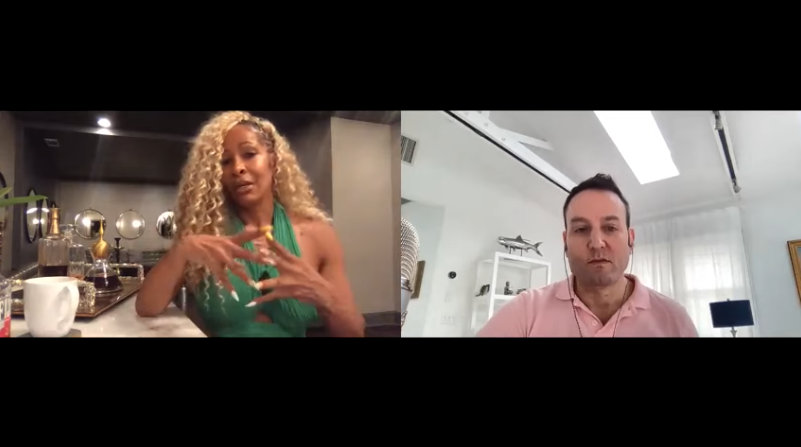 "I didn't have an issue with Drew," Shereé explained. "I didn't know Drew. Drew came for me and she started just making up storylines like this. You know, she wanted to divert from the atrocity or the humiliation or embarrassment that her husband was giving her on, on TV. So she wanted us to divert from that and come up with this story." 
The reality star added—"The only thing I can think of is that she's really, she was really needing to try to change her narrative of the shit-show between her and her husband. Who better than to come for than the queen. The OG. Like really?"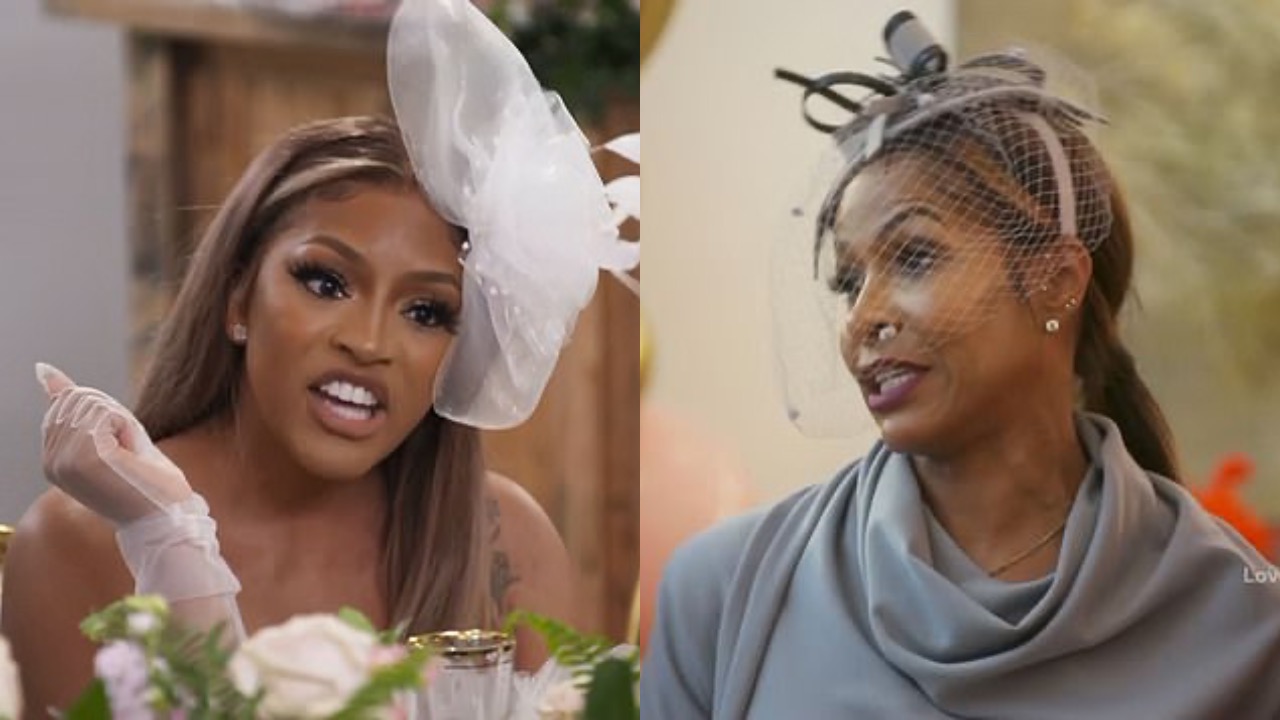 Shereé shaded Drew for allegedly hiring "a staff of nine" strictly for filming season. 
"She's a fake. She's a fraud," she declared.
Shereé was asked what shocked her most while filming Season 14. 
"A lot has shocked me this season," she admitted. "These girls. They go low. They go so low. That is one thing that we didn't do in the past. The OGs. I mean, even though we may know a lot of information about the other, we didn't really put it on national TV or voice that on national TV. These girls they're in the gutter. They are low, low, low, low. They're cutting to the white meat." 
She added that lots of relevant material didn't make the cut with editors. 
"Between Marlo and Kenya, even a scene with Drew and I, they cut so much of that out … She was really hitting below the belt," Shereé said. "She got, you know, really, really loud. She wouldn't let me talk. And that's when I said, can you shut the f— up?"
When it comes to her boyfriend, Tyrone, Shereé explained that many of the pair's filmed FaceTime calls were axed by editors. She clarified that she "never set out" to "fall in love or to be with someone in prison."
Shereé put in a good word for Kim Zolciak, commenting that she would be a good fit on the current cast. She also said that past cast member, Claudia Jordan, was "gone too soon."
Shereé weighed in on how she believes cast newcomers approach their new roles as reality stars. 
"I believe they have studied," Shereé said. "They have been fans of The Real Housewives of Atlanta for some time. And they come in thinking that they have to do X, Y, Z. And that's why a lot of them don't last. They don't last. Like you may see them on one season or two seasons, whatever. They don't last because they come in and think you need to make this big old splash, but honey, a splash is going to happen. When you have some strong-minded, opinionated women, you're going to get that splash. You don't have to make it. You are gonna get it."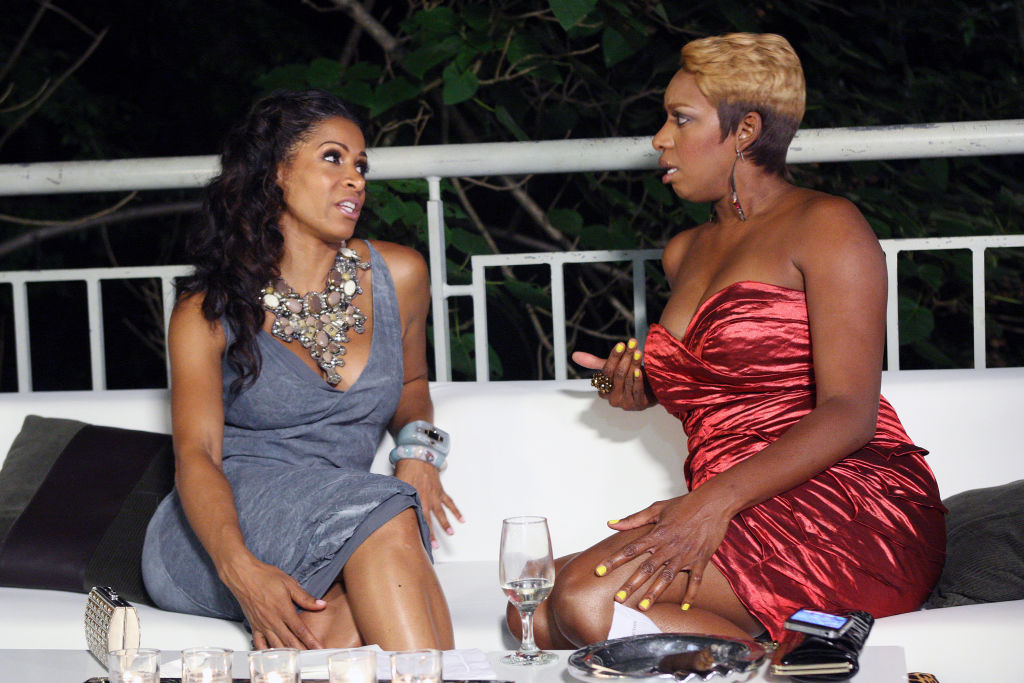 She added that NeNe Leakes made a "huge impact on Real Housewives of Atlanta." She pointed out that her decision to freeze NeNe out of her birthday party during Season 1 ultimately put the reality star and RHOA on the map.  
She explained—"NeNe and I had a huge blow-up in front of producers. So going in, it was just a lot of negative, bad energy. And I do know this, this is my job, but you also hired me. My job is to be a reality, be a reality TV personality. So I'm going to give you real life. So I'm gonna give you my divorce. I'm gonna give you, you know, the I'm dating, you know, a man in prison. These are not pretty things. But also my reality is it, me and her, we're not friends. We're not getting along. And why would I invite that negative energy on my day, on my birthday. I'm going to give you some reality. So I gave it to them. They were shocked. Oh, I mean, she, she does what she does. She's good."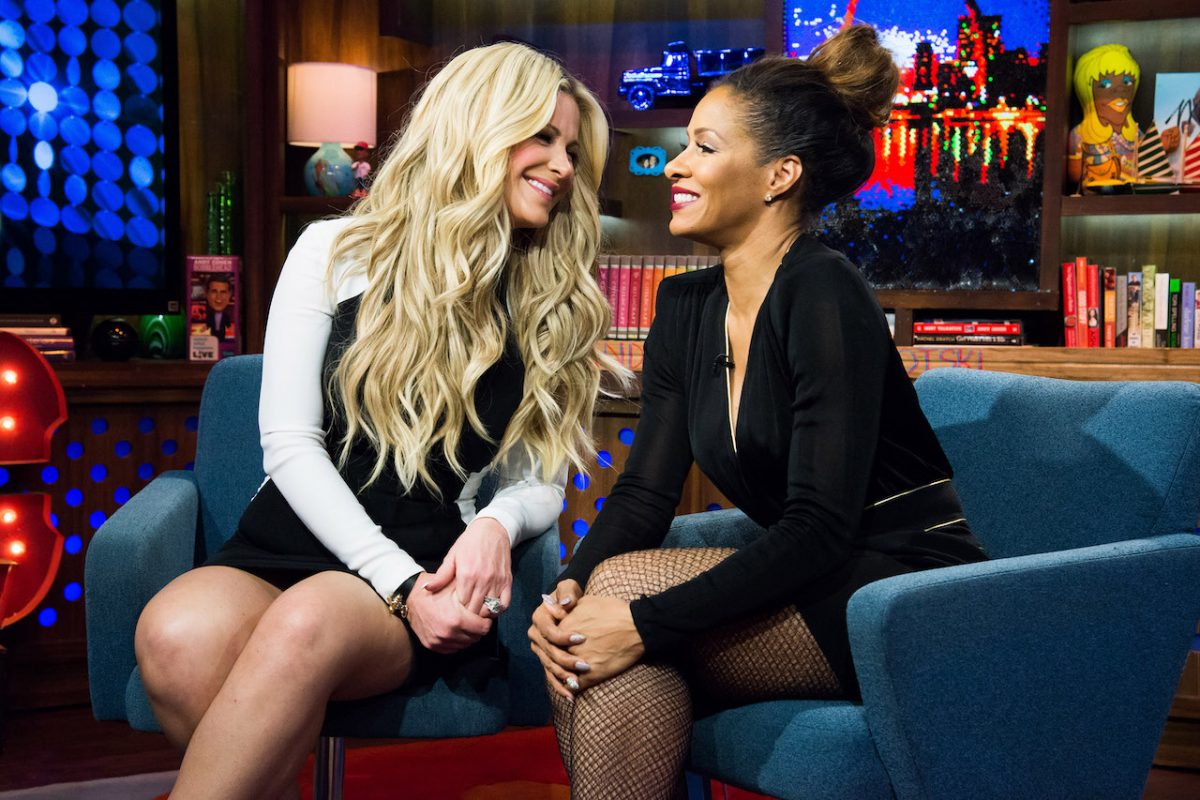 She also addressed NeNe's ongoing lawsuit against Bravo, Andy Cohen, NBCUniversal, and RHOA production companies, True Entertainment and Truly Original. NeNe claimed that she was ousted after she told executives that former co-star, Kim Zolciak-Biermann, made racist remarks while filming the show.
"I feel, you know, bad that she felt like those were her experiences and I wish her well," Shereé commented, adding that she never witnessed Kim making any such remarks.
"NeNe's relationship with Kim and my relationship with Kim were totally different," she said. 
The Real Housewives of Atlanta airs on Sundays at 8 pm, ET, on Bravo. 
Stay Connected With All About The Tea: Twitter Ι Instagram Ι YouTube Ι Facebook Ι Send Us Tips
Raissa Asunbo is a Content Contributor at All About The Tea. She lives in Toronto, Canada and enjoys reading, watching movies, traveling and spending time with her family.