Phaedra Parks Trends On Twitter After Shading Kandi Burruss!
Phaedra Parks is back in the reality TV game as a Season 2 Real Housewives Ultimate Girls Trip cast member, and a pop-in on the first international "Housewives" franchise, The Real Housewives of Dubai. The Real Housewives of Atlanta alum stopped by The Wendy Williams Show to promote both shows and to dish with "Housewives" superfan, Michael Rapaport. 
Michael wasted no time diving into hot topics with the Atlanta lawyer, asking Phaedra about her former RHOA pal, Kandi Burruss. Fans will remember that Phaedra was axed from the series after she spread a false rumor about Kandi, alleging that her co-star wanted to drug and rape Porsha Williams in her supposed sex dungeon. Michael also asked Phaedra to share her thoughts on returning cast member, Sheree Whitfield's romantic relationship with Tyrone Gilliams and how she feels about her own potential RHOA comeback.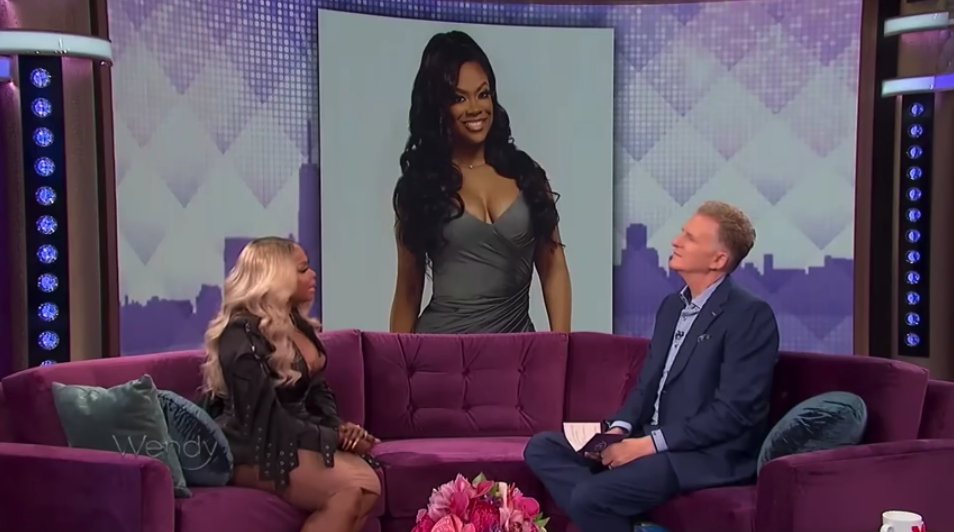 Phaedra called Kandi "a great businesswoman," and confirmed that they've occasionally crossed paths. The mother of two pointed out that the drama between them played out "six years ago."
Phaedra addressed the idea of a possible return by reminding Michael that she's a "professional woman" who not only holds "many jobs," but "many careers." She made sure to mention that she achieved success "pre-Housewives." 
Phaedra threw some playful shade after stating that she did not miss the "scrutiny" that comes with being a RHOA star. 
"I'm yachting in Dubai. I'll leave the girls of Atlanta on the Titanic," the former peach-holder quipped.
View this post on Instagram
Fans took to Twitter to sound off about the outspoken reality star, and her most recent comments.   
While many viewers would like to see Phaedra's return, others continued to defend Kandi, who previously confirmed that she would make her exit if Phaedra was in the mix. 
One fan wrote—"y'all find This felon baby mama so cute but fail to acknowledge the fact that she accused Kandi of Rape & almost ruined her life. It's nothing cute about her shade. She's almost 50 years old and still reaching for relevance by throwing out insults."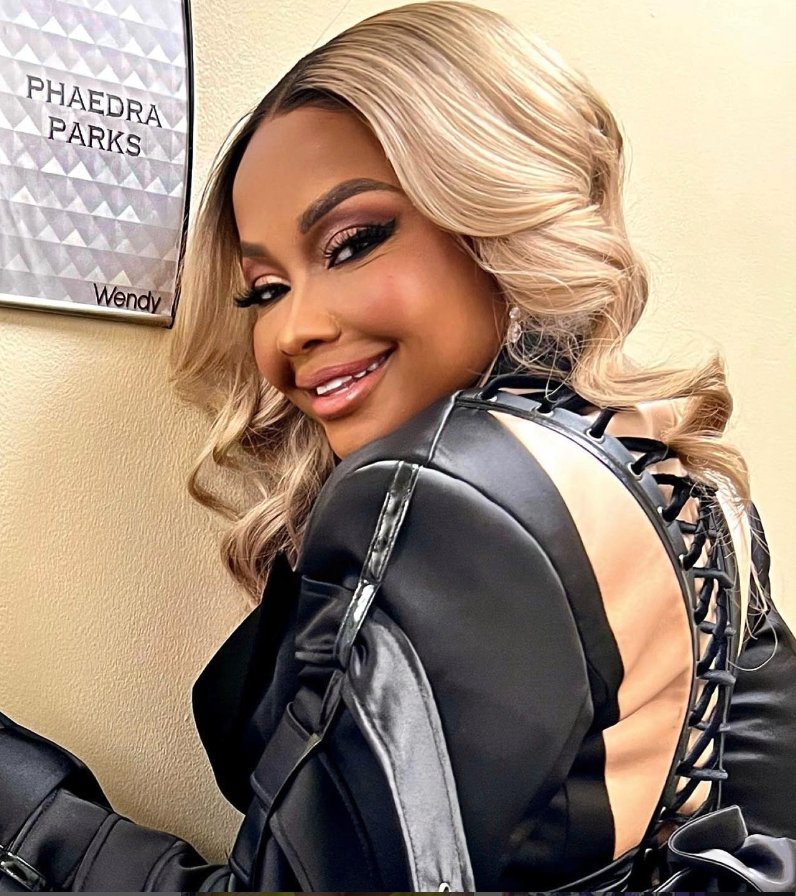 Another chimed in—"Phaedra acting like she don't wanna be on #RHOA yet she caught a long flight to Dubai just be in one scene."
Fans had lots to say about Phaedra, her past, and her potential future. 
"Unpopular opinion: Phaedra should have come back to face the music- whatever that looked like. Whether it was Kandi refusing to film with her, if/how her r/ship with Porsha changed and Nene's take on it. That would have been a record breaking season."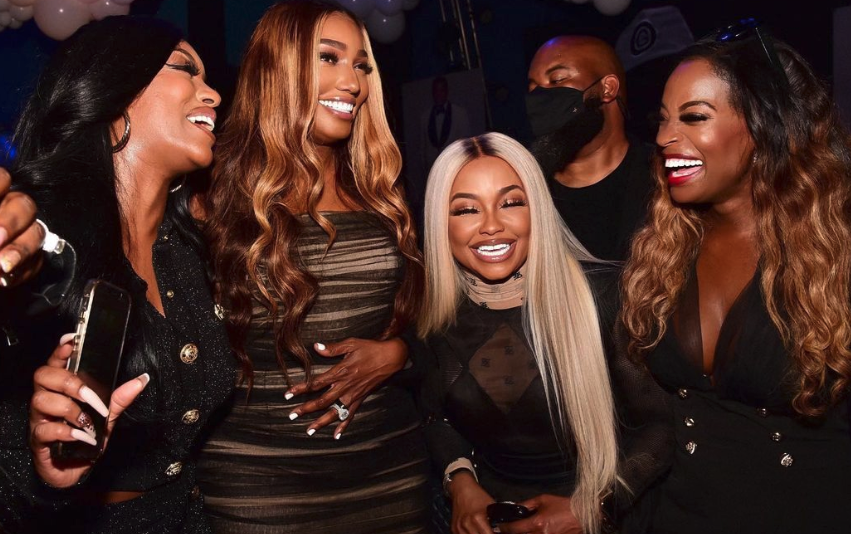 "Phaedra tried to take down Nene behind the scenes S3 (didn't work) tried a frontal attack on Kenya's character S5-12 (didn't work) then planted a rumor on Kandi S9. Phaedra is just as bad a Lisa Rinna. If not worse since LR enjoys and embraces her nasty villain side."
"Phaedra rather vilify the #RHOA franchise than take accountability for what she did to Kandi years ago… Now the only reason we hear about her is when the same franchise is mentioned…….. Child bye"
"Phaedra was 100% one of the funniest housewives ever… you can tell by how she cracked up the ladies with everything she said…"Have you lost your cotton-picking mind" a phaedra quote from an episode i just watched for example, funny af."
"There it is… she said she doesn't want to come back. So no more tweets about "We want Phaedra back" etc etc. The girl gat seamoss to sell in Dubai and a life to fake on certain reality shows not #RHOA … let's leave her all the way alone." 
"Why is @BravoTV bringing Phaedra's pompous bullsh** back? The woman accused an innocent person of RAPE FOR A STORYLINE to have the fans turn against them and get them fired. She is such a toxic person it's ridiculous they're giving her the time of day." 
"Phaedra Farts is on brand with trashing #RHOA. She did ruin it and turn it DARK (Hi Crystal) after her antics. Baby Bop can have several seats. I wonder why no one has asked her why she made those drug/rape allegations? She must ask them not to before interviews."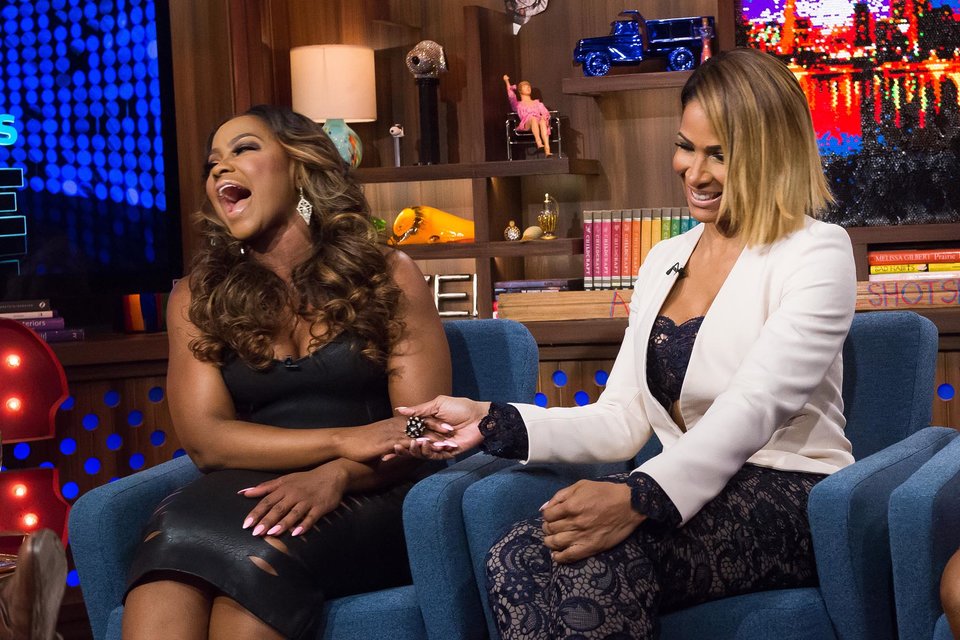 Shereé revealed during a recent appearance on Carlos King's "Reality With the King" podcast that she actually invited Phaedra to appear in a Season 14 cameo spot. The "She By Sheree" designer added that she believed that Kandi should put the "betterment of the show" first. 
The Bravo star said—"We are here to do a reality show. And, as much as I love Kandi, I feel like at the end of the day, she should understand that this is for the show. We can't be [like] 'oh, I don't want t talk about that' or 'it's not cool, so we can't do it.' It's for the betterment of the show. We have all been in uncountable and talked about sh*t that we don't want to talk about."
The Real Housewives of Atlanta airs on Sundays at 8 pm, ET, on Bravo. 
Stay Connected With All About The Tea: Twitter Ι Instagram Ι YouTube Ι Facebook Ι Send Us Tips
Raissa Asunbo is a Content Editor at All About The Tea. She lives in Toronto, Canada and enjoys reading, watching movies, traveling and spending time with her family.