'RHOBH' RECAP: Crystal Kung Minkoff Accused of Setting Sutton Stracke Up & Playing DIRTY!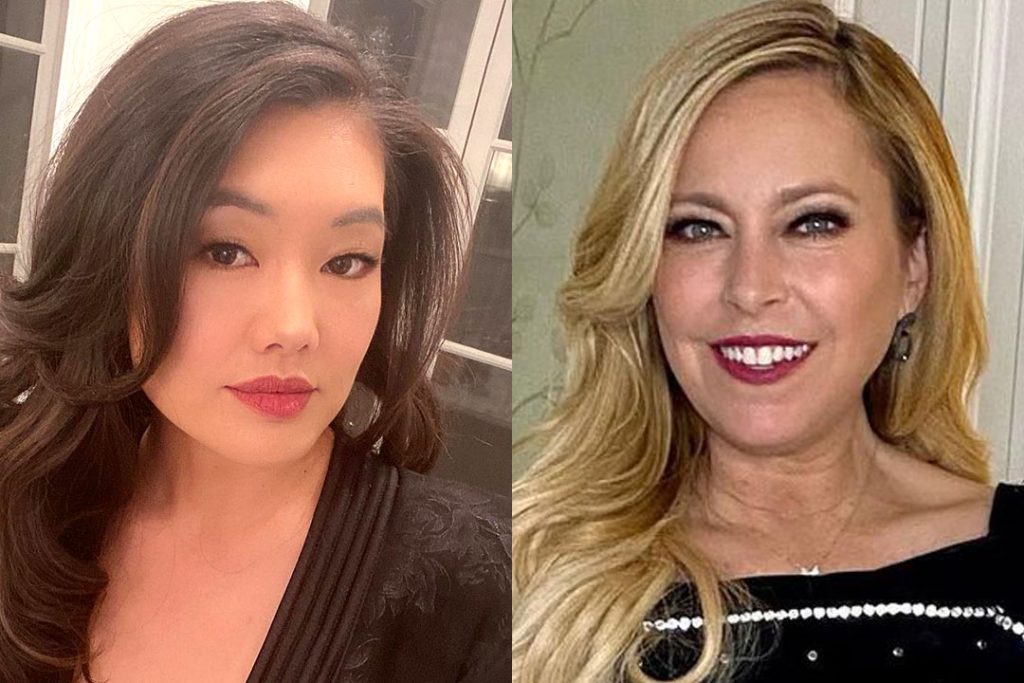 'RHOBH' RECAP: Crystal Kung Minkoff Accused of Setting Sutton Stracke Up & Playing DIRTY!
On Wednesday night's episode of The Real Housewives of Beverly Hills, Garcelle Beauvais, Crystal Kung Minkoff and Sutton Stracke's friendship begins to crumble amid crafty adjectives used by Crystal to describe a conversation she perceived as "dark," with Sutton.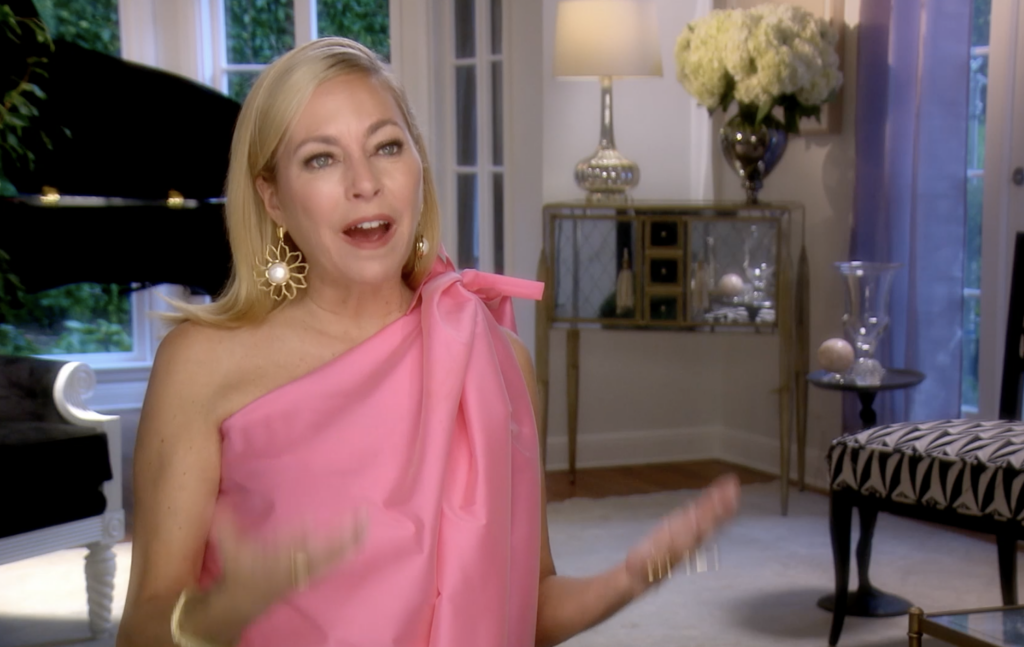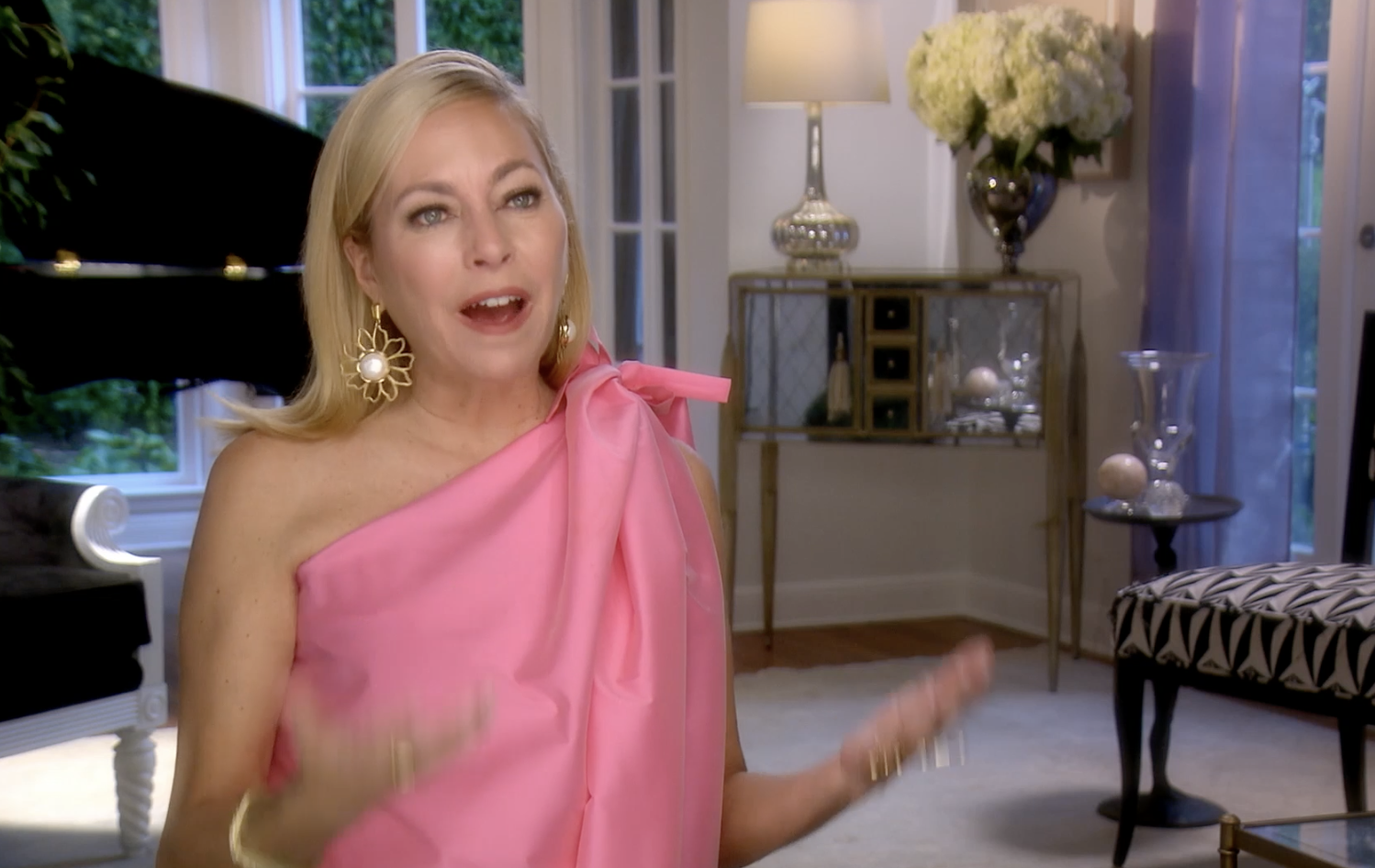 Just as Crystal and Sutton started to mend fences and build trust after their season 11 drama, Crystal insinuates Sutton used a racial slur in recent conversation regarding Dorit Kemsley's home invasion.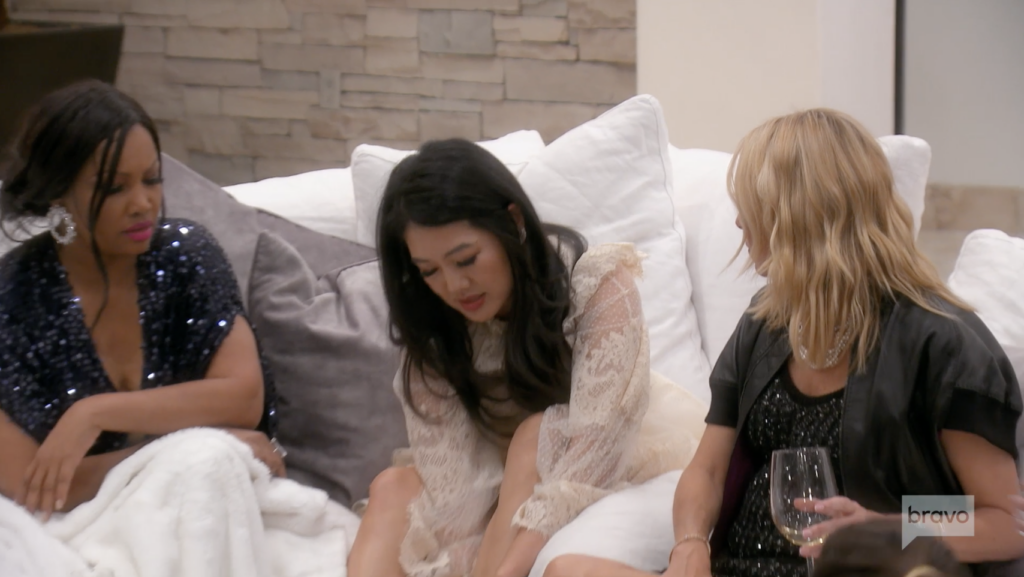 It's the next morning after Crystal's explosion, where she accused the ladies of policing her feelings and telling them she felt unsafe in their presence. Crystal returns to iron out things from the previous night but before she returns to Kyle's Palm Springs home, Garcelle, Kyle Richards, Dorit, and Lisa Rinna are engaged in a conversation with Erika Jayne about her legal woes. Erika reflects on the previous year.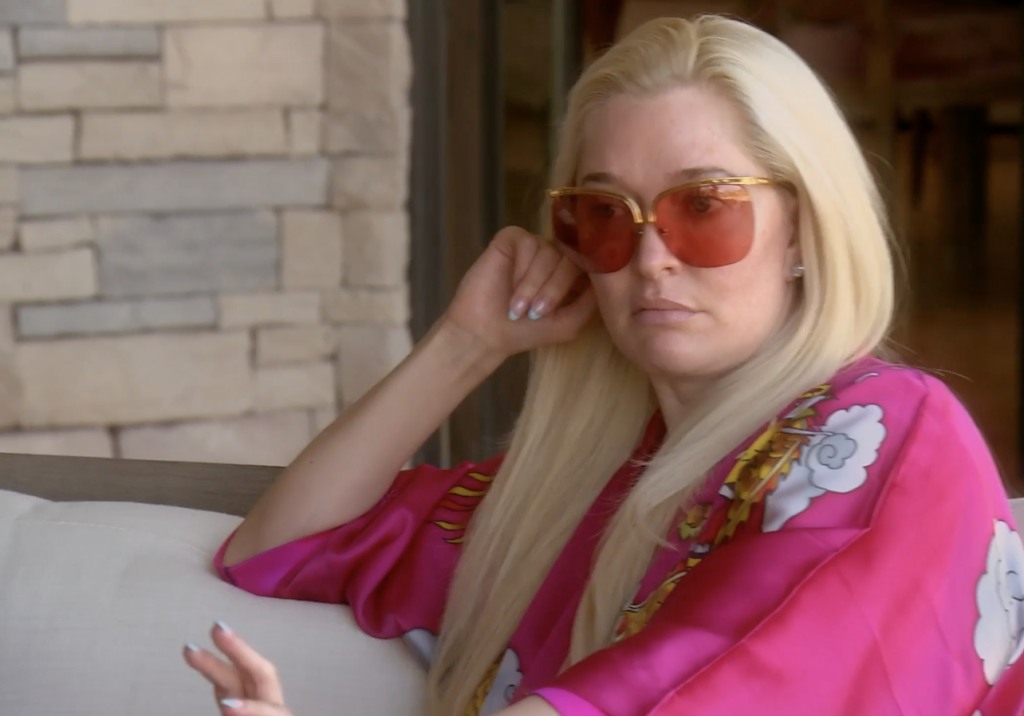 "When I was here a year ago, it was so crushing and I'm so glad that we've moved past all our s—," she said to the women, thanking them for "accepting me for the wild animal" that she was at the time. "I was so backed into a f—ing corner every day," she added.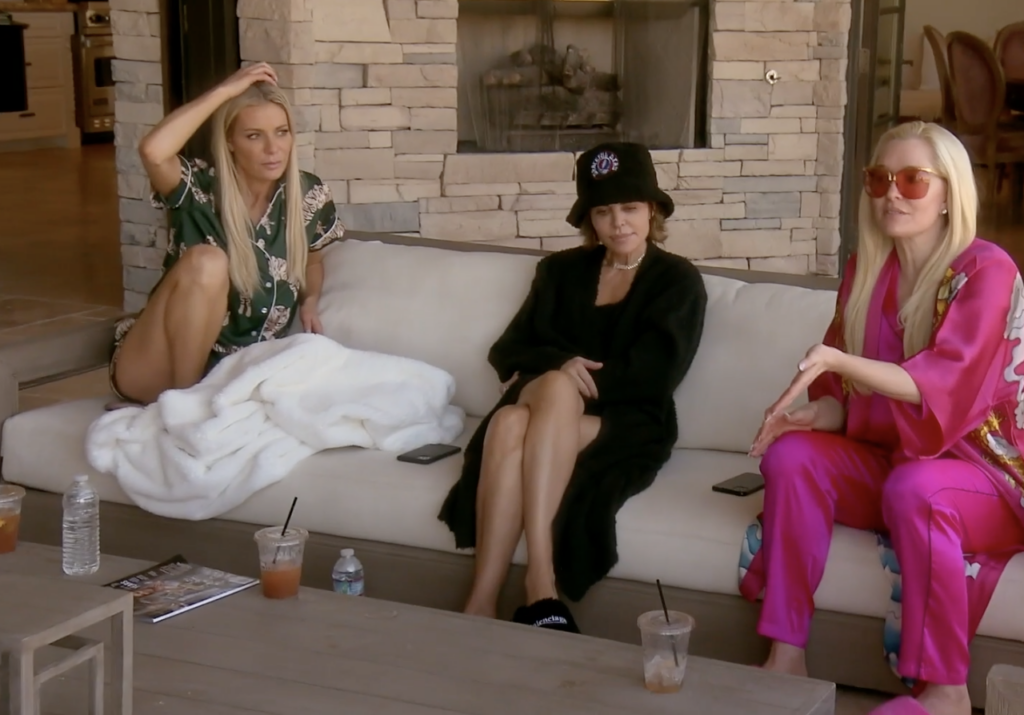 Erika describes the situation as "all encompassing," she noted that while she's "far from done," she can "at least catch my breath now."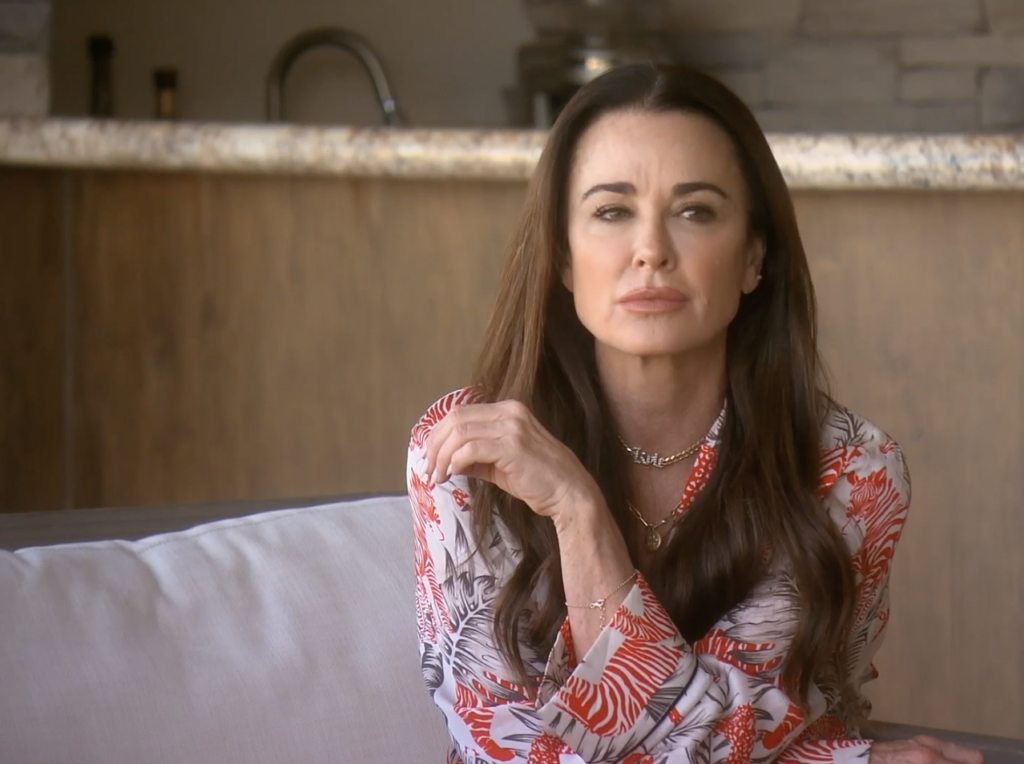 Then she declares that she's been "dragged through the mud for something that I didn't do, never happened" for the past 12 months. Garcelle lets her know the reason she got so much backlash was because she "didn't show any compassion."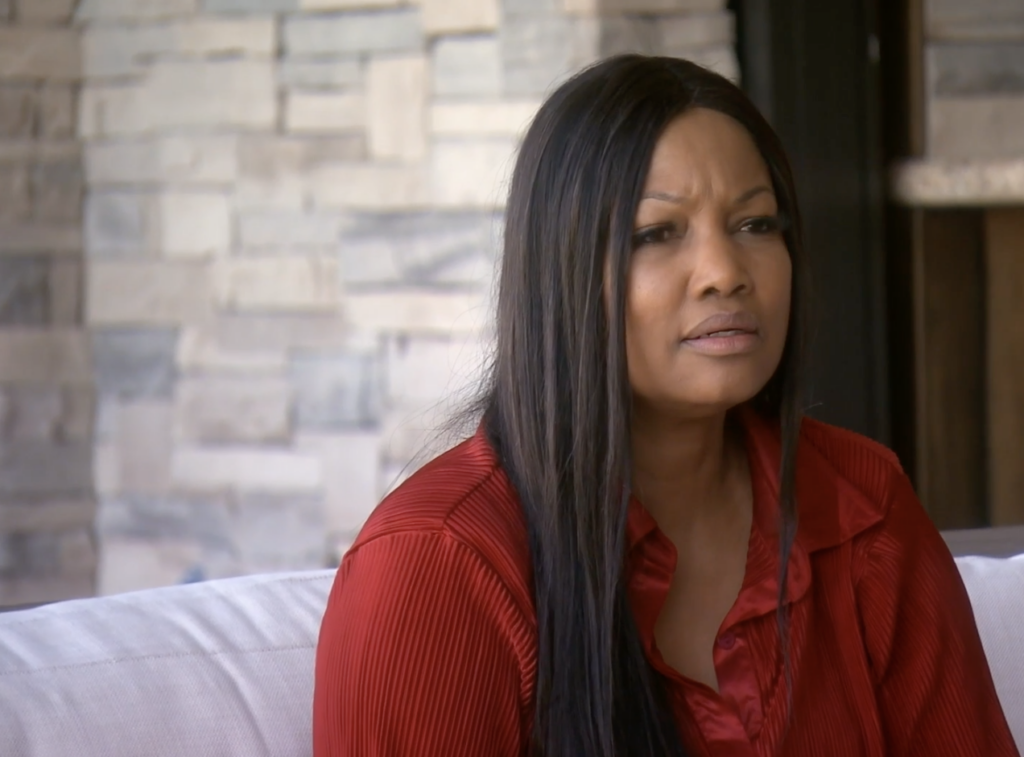 All the ladies are clearly taken aback by Erika's comment, with Kyle making a surprised face before asking, "You're saying that we don't know for a fact that these people weren't paid, these victims," while Dorit asked, "You mean that there's a chance that they can be lying?"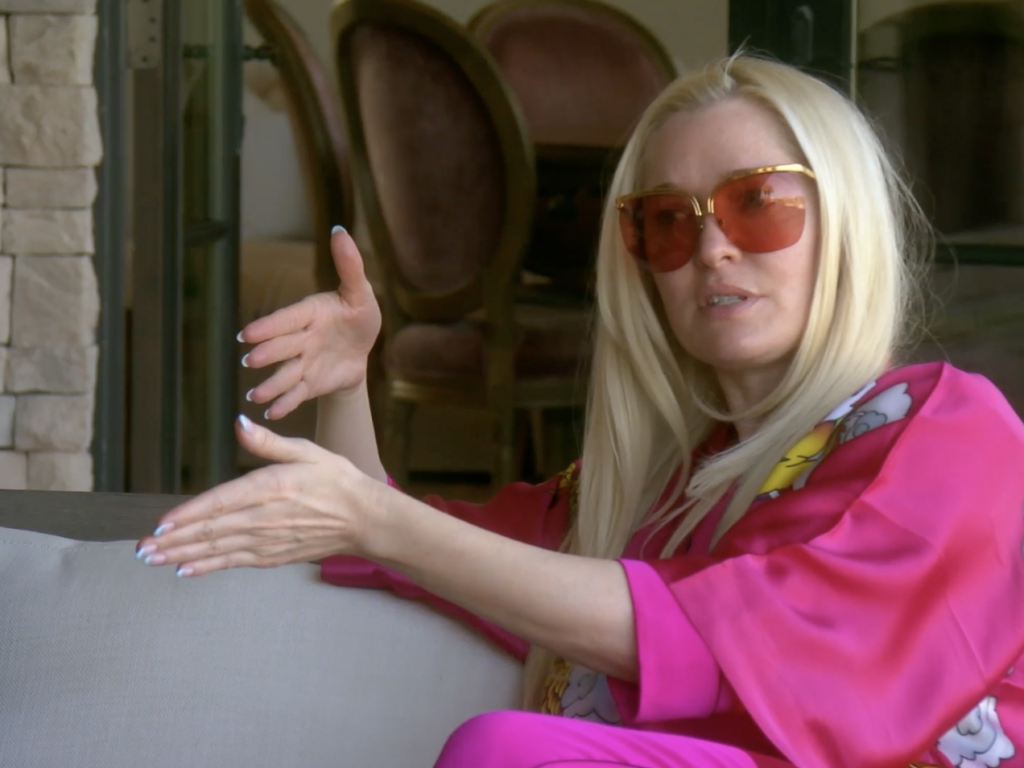 "There's a chance," she said, before Garcelle cries out, "No way." Erika's response: "Yeah way. We still don't have all the facts, that's why I keep saying this isn't wrapped up. It doesn't matter what someone claims."
Crystal returns and tells Garcelle, Kyle Richards, Dorit Kemsley, Erika Jayne, and Lisa Rinna that she felt triggered by them policing Sutton's reaction to Dorit's home invasion. Crystal explains to the ladies that they're repeating what they did to her last season, when she said Sutton "violated," her by barging into her bedroom in Palm Springs. Crystal then brings up Sutton's name again, this time as a deflection tactic.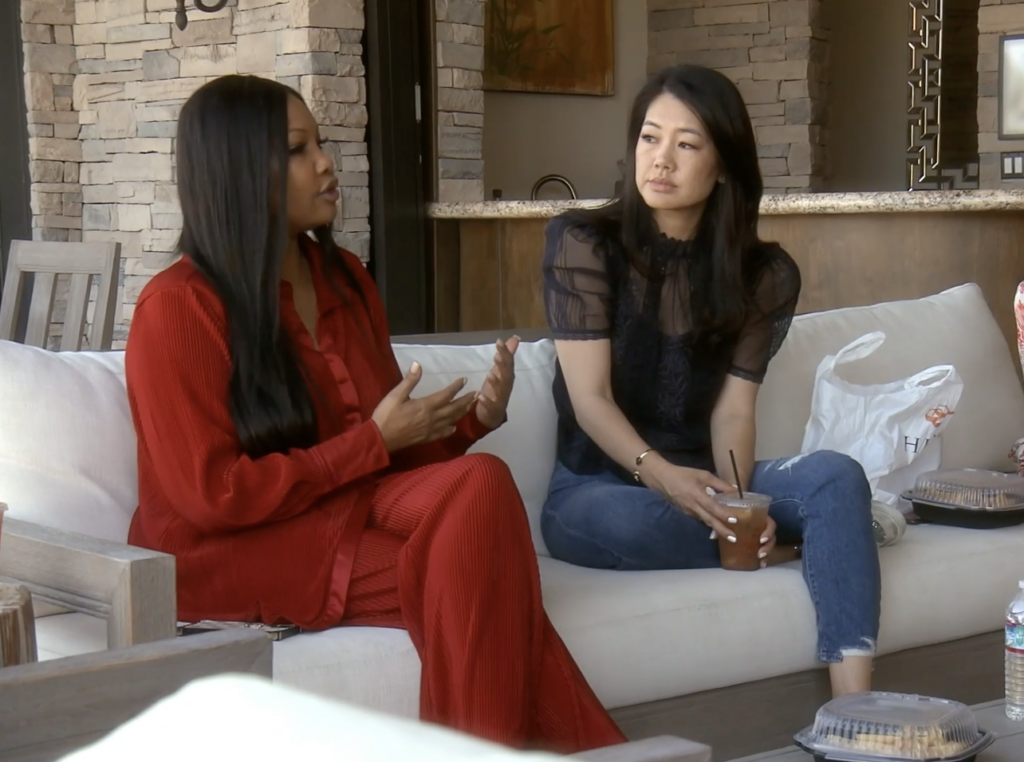 Crystal claims Sutton said something "problematic" during a previous convo regarding Dorit's robbery incident. She alludes to the comment being BAD…like really BAD…even racist, "There was a lot more said prior to that, that was very dark," Crystal says. Garcelle's ears perk up and she challenges Crystal, who declines to tell the ladies exactly what Sutton said. This pisses everyone off but apologies are made and all seems well. The ladies part on a high note.
Later in the episode, the ladies meet up again for Sutton's "Parisian Night" party and Crystal's back in the hot seat when she's confronted by Kyle Richards and Garcelle Beauvais. Sutton wanted to bury the drama and move forward, "I'm remaining calm because I know that I didn't say anything that I should be ashamed of or anything 'dark.'" Sutton tells Garcelle.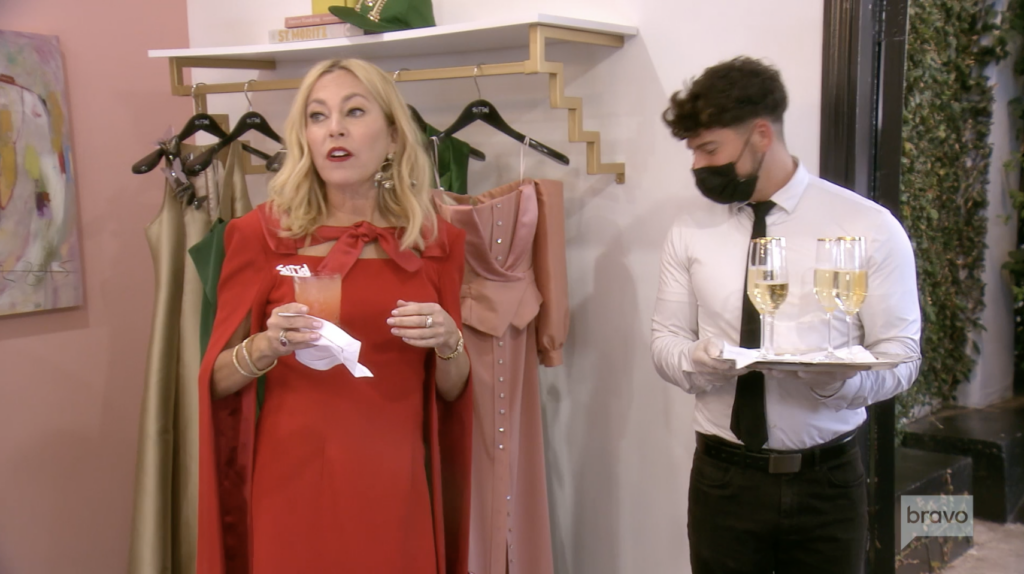 But Garcelle wanted to know exactly what was said, "I just feel like what she alluded to made me feel like it was something that would change our dynamic if you had said something crazy," Garcelle tells Sutton. "Watch your back with your new friend, that's all I'm saying."
Kyle however is not willing to let this go, and pulls Garcelle and Crystal aside. Kyle demands answers from Crystal and pushes for clarification on exactly what Sutton said that was so "dark."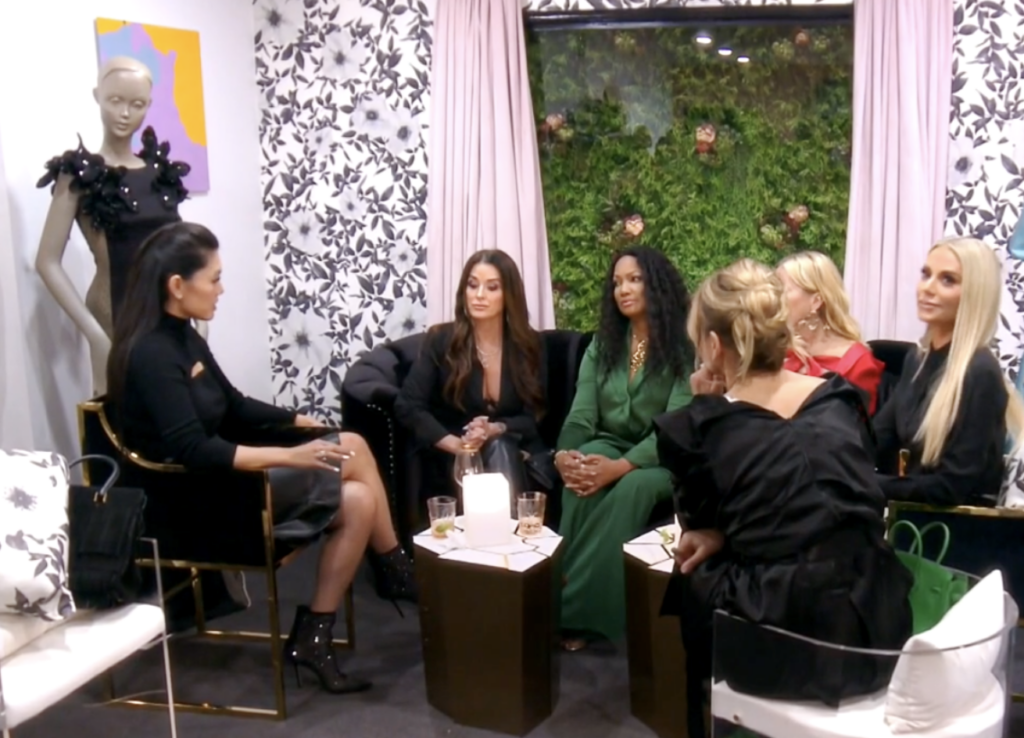 "She said something problematic, but obviously something forgivable." Crystal declares. Crystal's not happy that Garcelle accused her of setting up Sutton and is questioning her integrity. Dorit chimes in and presses Crystal to defend herself without using vague adjectives to describe what Sutton said. Dorit accuses Crystal of playing dirty, and holds her accountable for not being straightforward and planting negative seeds. Stay tuned as the drama escalates next week.
The Real Housewives of Beverly Hills airs Wednesdays at 8 p.m. on Bravo. You can also stream new episodes next-day on Peacock.
Stay Connected With All About The Tea: Twitter Ι Instagram Ι YouTube Ι Facebook Ι Send Us Tips
Nancy Zhāng is an Entertainment Blogger for All About The Tea. Nancy covers hot topics, recaps and celeb news. She loves to multi-task as a writer and a private chef. She received a B.S. in Mass Communications from LSU. Nancy's married and the proud mom of 2 German Shepherds.