Anna Duggar Snubbed Father-in-Law Jim Bob at Josh Duggar's Sentencing Amid Pressure to Leave Criminal Husband!
Anna Duggar snubbed her father-in-law, Jim Bob Duggar, at Josh Duggar's sentencing, amid pressure to divorce her imprisoned husband. Anna's husband was sentenced to 12 years behind bars after being found guilty of possessing and receiving child pornography.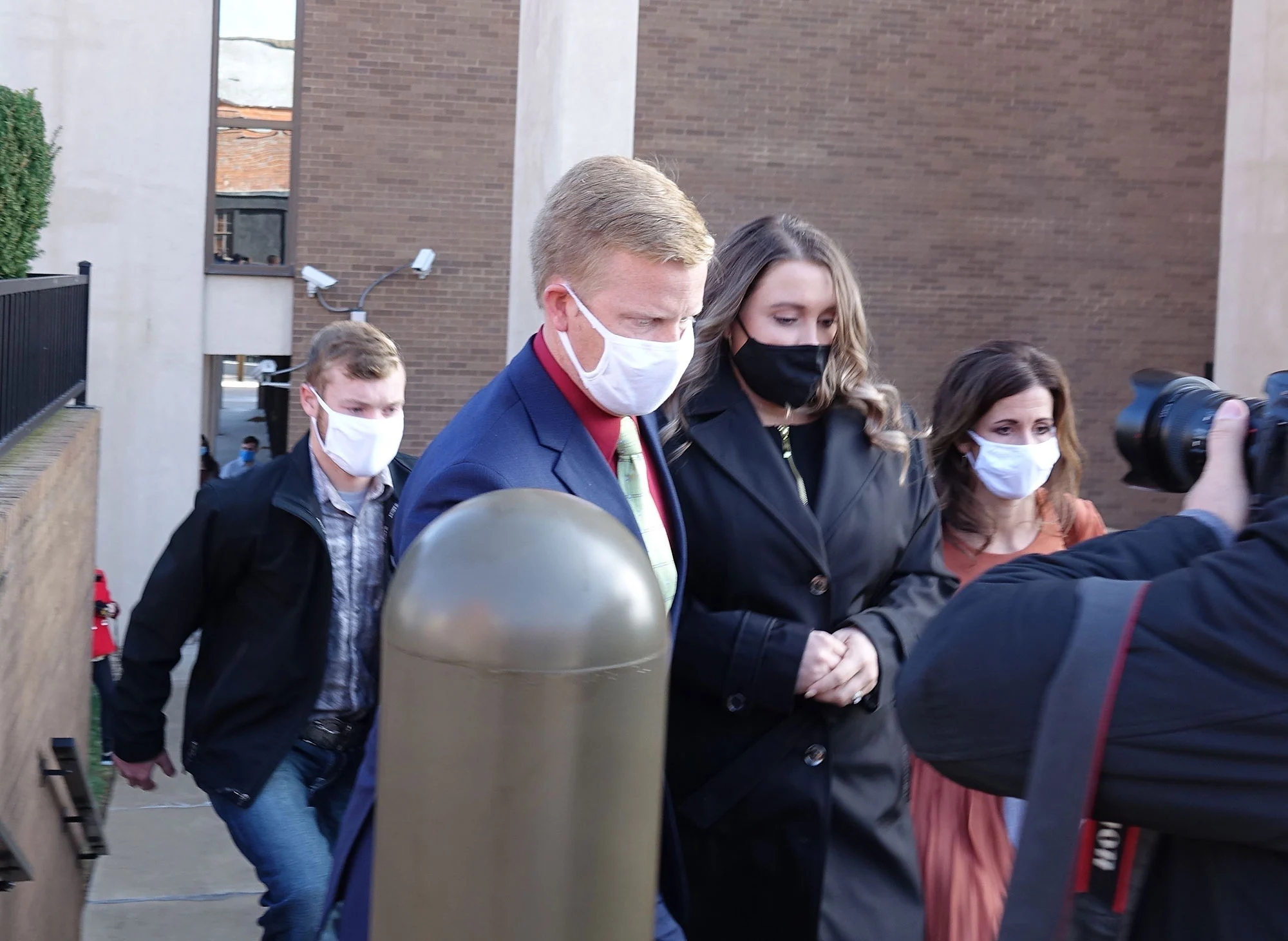 Anna, 33, arrived at the courthouse on May 25 with Josh's legal team and sat in the front row with her family. The Sun reports that Anna and her family ignored Jim Bob, 56, upon his arrival. 
The outlet's reporter in the room stated—"Jim Bob walked to Anna's row to sit down when he entered the courtroom. Anna and her family just stared at Jim Bob while he waited for her family to make room for him."
"Her family members eventually moved down so he could sit, but Jim Bob and Anna did not greet each other or interact."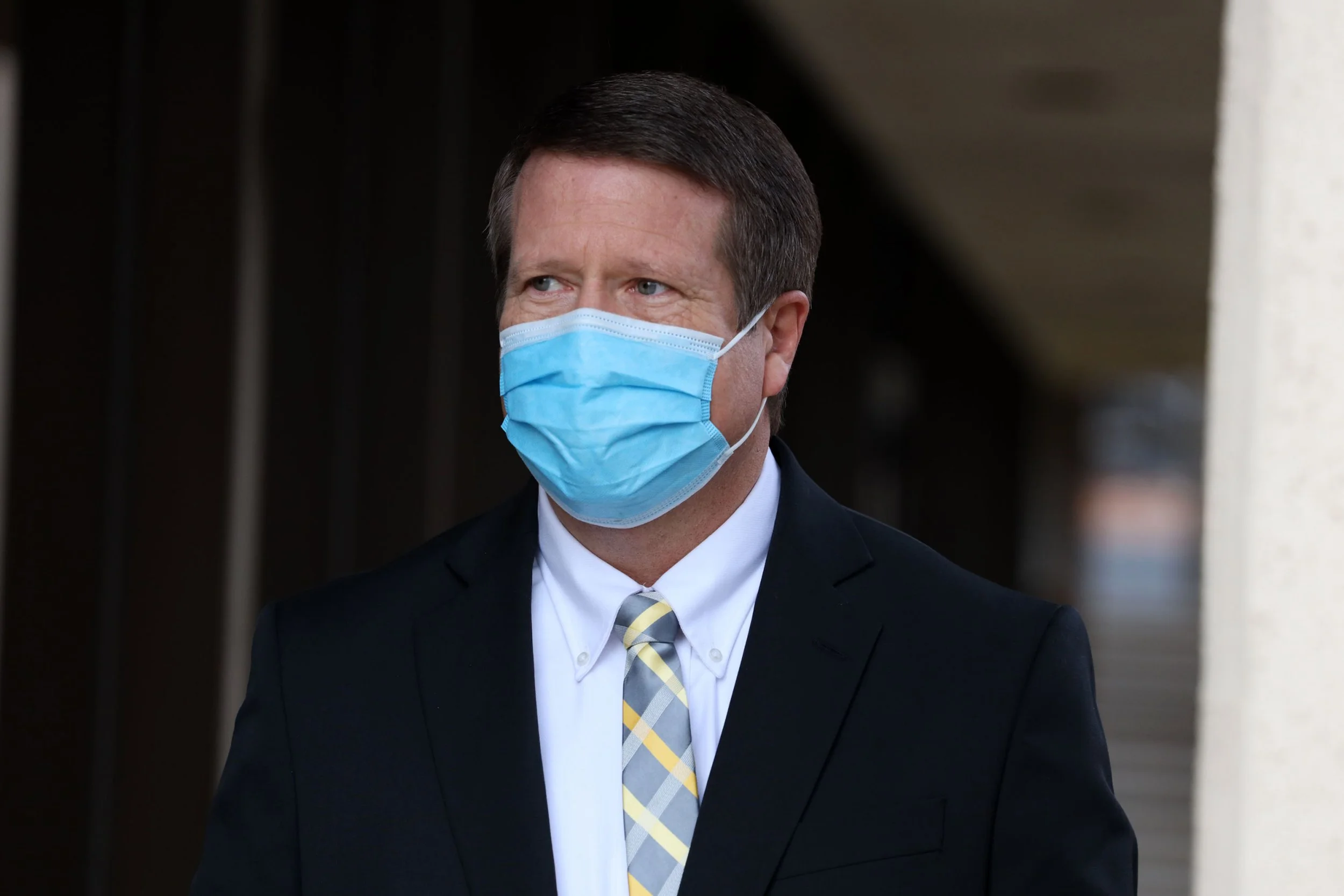 Jim Bob and Anna were both reportedly "emotionless" when the judge handed down the 151-month sentence. 
"They stuck around until Josh was taken into custody and left the courthouse separately," the reporter revealed. 
Jim Bob and Anna often sat together during Josh's two-week-long trial—even hugging each other for support. The pair left the courthouse together when Josh was found guilty, in December 2021.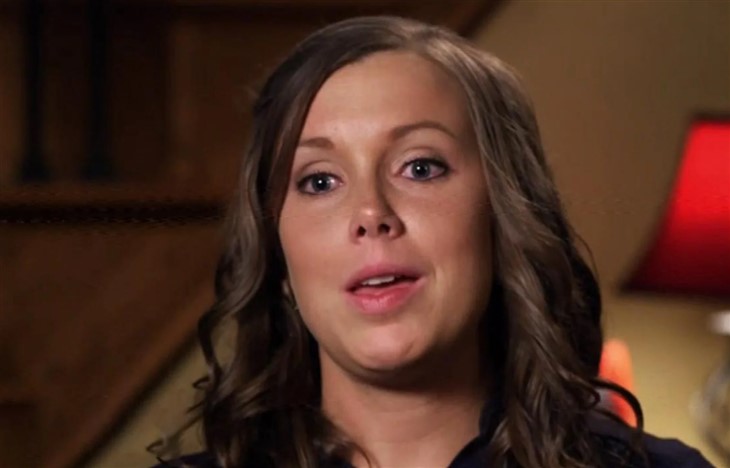 A source claimed that Jim Bob and Anna fell out in May 2021, weeks after Josh's arrest. 
"Anna is in denial. Jim Bob is telling people she is defending Josh and no longer speaking to most of the family," an insider told The Sun.
"Jim Bob said she blames him and wife Michelle for Josh's arrest. Anna feels it all stems from how they dealt with his previous molestation scandal after he assaulted his sisters."
Jim Bob and Anna seemingly mended fences ahead of Josh's trial, which played out in November 2021. Anna currently resides in a warehouse on property owned by the former TLC family, with her seven kids. Anna and Josh have been married for 13 years.
Josh's cousin, Amy, told the outlet that she begged Anna to leave Josh. 
Amy said—"There could be a better life. I heard a quote, 'Your first love might have been a great love, but it might not be your best love.' There could be a whole other life for her that she could have if she could see how dark and evil Josh truly is. She's delusional."
Amy even offered to take Anna and her seven children into her own home. She clarified that she last connected with Anna in November and that she "acted like nothing was wrong."
Amy, who speculated that Anna could be turning a "blind eye" to Josh's guilt as a coping mechanism, was asked if Anna would leave her husband if he was sentenced to more than five years. 
"I have no idea. I haven't thought about that. More than likely. There is a big possibility of that happening. Which is terrible. It's so sad."
Last week Amy begged Anna to leave Josh, via an Instagram caption. She clarified that Anna had not responded to her past appeals.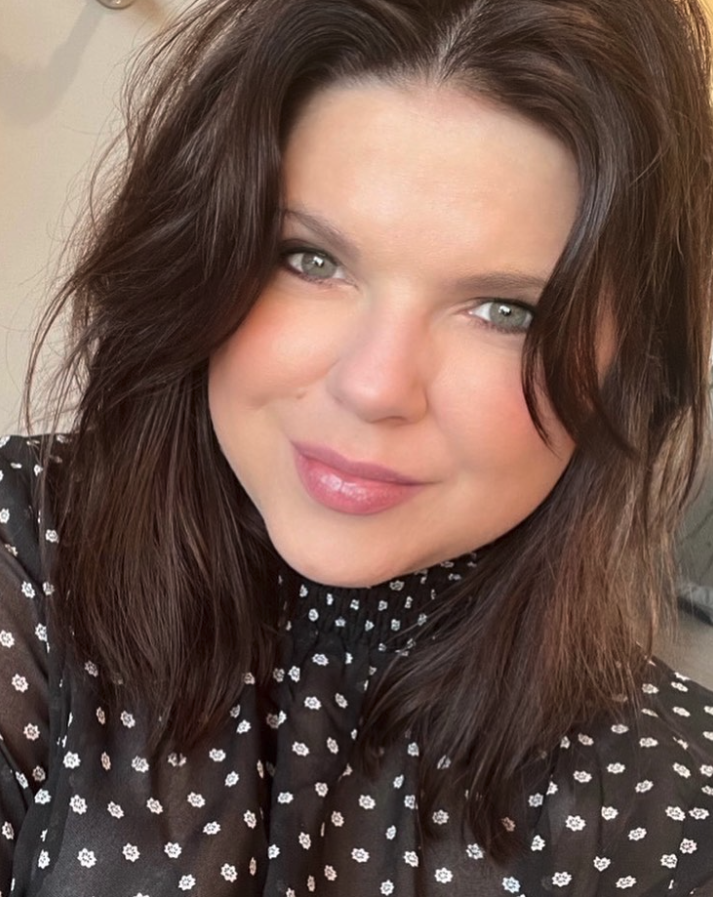 Amy said—"I know that Anna checks her Instagram. I thought, 'Okay, could tag her in it and maybe she could see it.' She's not answering text messages. She's not answering phone calls. I know she has a large account and she does scroll on Instagram. That's a way to reach out and say I am here for her." 
"How do you stay silent when something is so heartbreaking? Anna is being silenced or choosing to be silent or she's choosing not to believe the real hard true facts of what's happening."
"If I were Anna, I can't imagine the kind of mental state I would be in. It's going to take a lot of time for her to really understand what's happening. It's just really sad."
Stay Connected With All About The Tea: Twitter Ι Instagram Ι YouTube Ι Facebook Ι Send Us Tips
Avigail is an Entertainment blogger at All About The Tea, who specializes in The Real Housewives of Atlanta and The Real Housewives of Potomac. Avigail has a background in marketing. She's a Brooklynite living in the Bahamas, with a passion for travel, writing, reality TV watching, pop culture and spoken word.