TLC Field Producer Accused By Jacob Roloff Pleaded Guilty To A Child Sex Crime While Working On 'LPBW!'
Jacob Roloff has been publicly commenting about his time on Little People, Big World in recent days, as a brand new season of the popular TLC show unfolds. Jacob spilled about his childhood paychecks in his most recent social media posts—adding that he stopped filming because he valued his "principles" and "soul."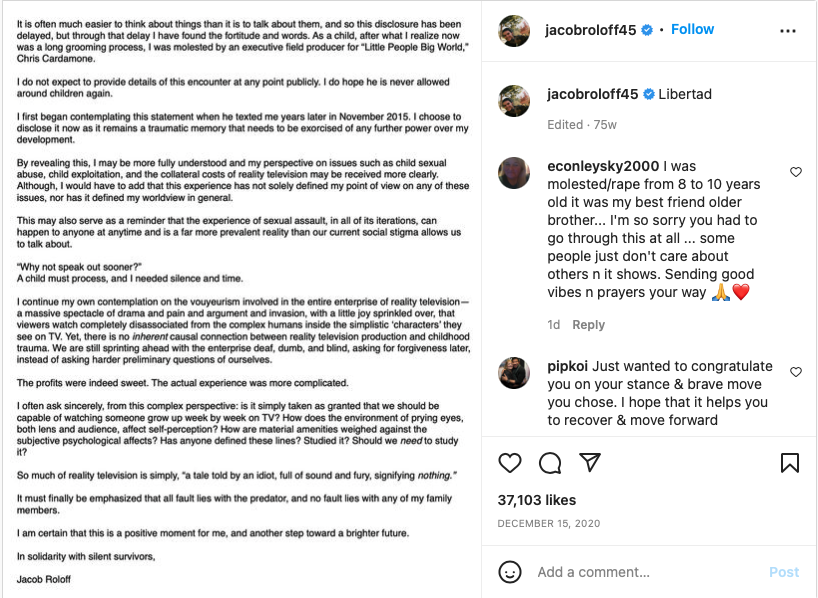 In December 2020, Jacob claimed on Instagram that he was "groomed" and "molested" by executive field producer, Christopher Cardamone. Some fans may not know that the producer actually pleaded guilty to a child sex crime during his time on the LPBW production team.  
A February 2021 report by The Sun revealed that the accused producer served only 73 days in jail, after pleading guilty to a child sex crime in 2008. Cardamone served as a senior producer on the hit series between 2007-2010 and worked on 134 episodes of the show. Jacob was between the ages of 10-13 years old while Cardamone was part of LPBW's production team.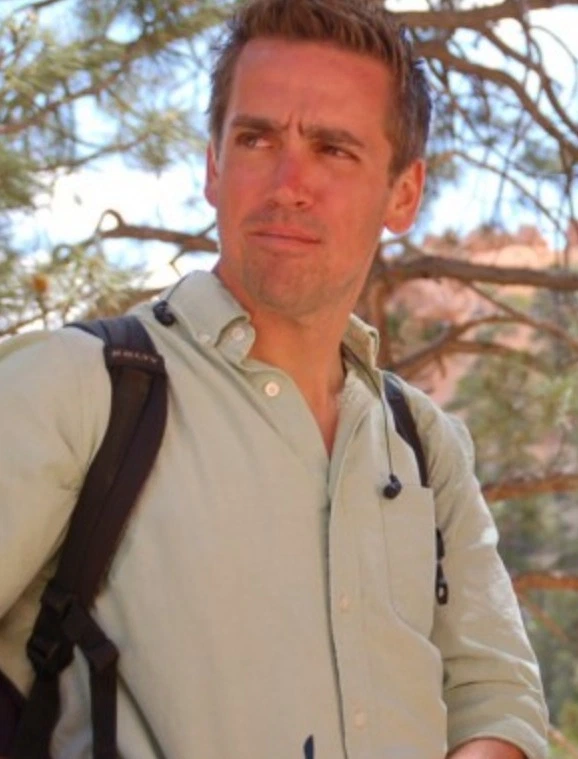 Cardamone was reportedly arrested on October 20, 2008, in Santa Clara, California. The producer was arrested for child sex crimes, but the outlet clarified that it remained unknown if the alleged victim was Jacob.
A Santa Clara Sheriff's Office Public Information Officer told the outlet in February 2021—"In September 2008, a child molestation investigation was conducted by Sheriff's deputies and detectives."
"The suspect, Christopher Cardamone, was ultimately arrested and booked into the Main Jail in San Jose for felony lewd and lascivious acts with a minor."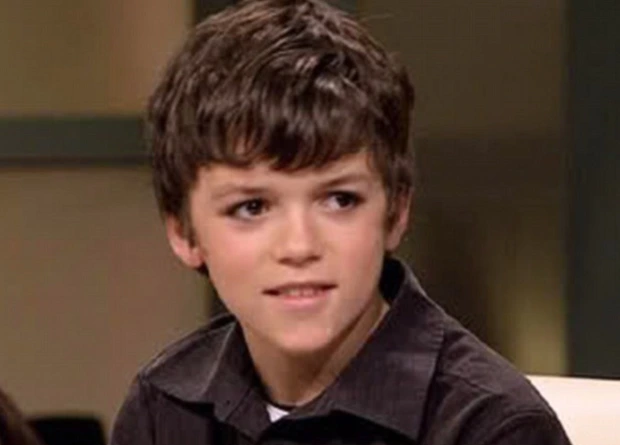 Obtained court documents revealed that Cardamone was charged with two counts of lewd and lascivious acts with a child under 14 with force, two counts of lewd and lascivious acts on a child under 14, and one count of cruelty to a child with possible injury or death.
He was held on a $200k bond, which was posted a few weeks later. Cardamone pleaded not guilty to all charges on May 26, 2009. He accepted a plea deal and was convicted of cruelty to a child with possible injury or death. The other charges were dismissed, according to court docs.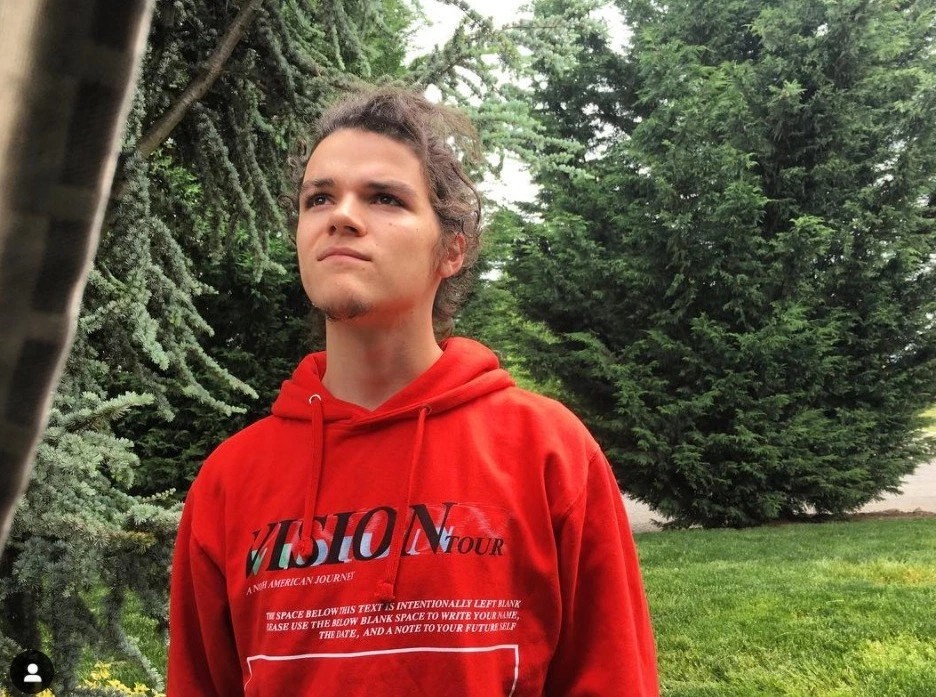 The TLC producer was sentenced to 73 days in jail and four years of supervised probation. He was required to complete substance abuse counseling, submit to random searches, maintain a full-time job and submit to chemical testing. Cardamone seemingly left the industry suddenly in 2014, per The Sun report.  
Jacob opened up about his alleged abuse in December 2021.
"It is often much easier to think about things than it is to talk about them," the youngest Roloff sibling wrote. 
Jacob claimed—"And so this disclosure has been delayed, but through that delay I have found the fortitude and words. As a child, after what I realize now was a long grooming process, I was molested by an executive field producer for Little People, Big World, Chris Cardamone."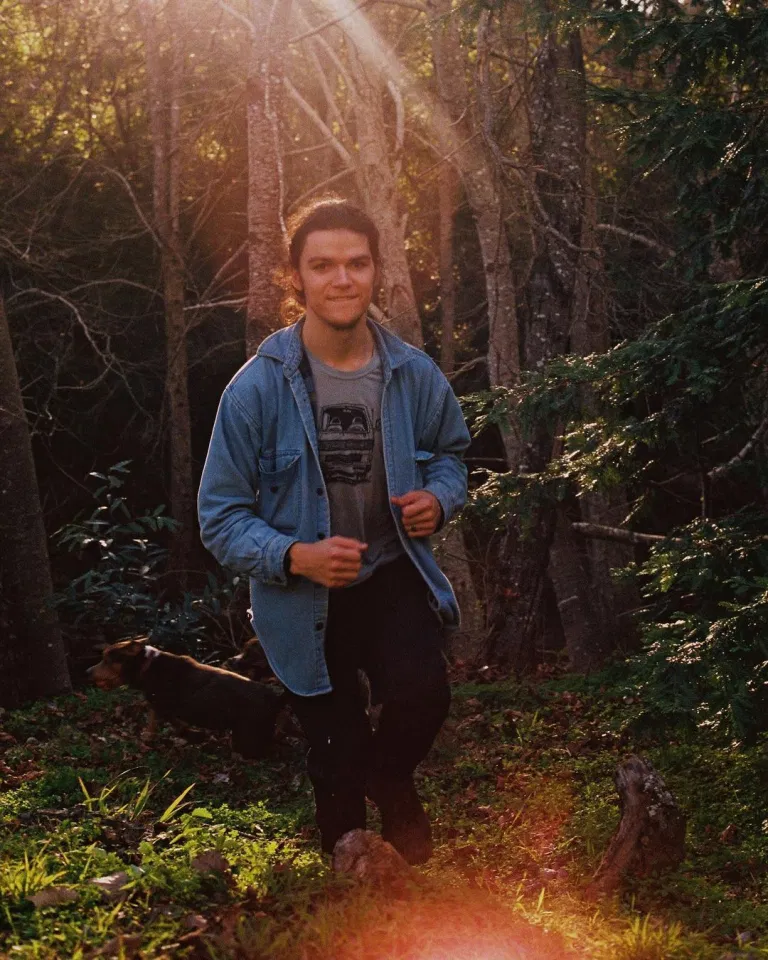 Jacob added that he hoped that Cardamone would "never be allowed around children again."
His statement continued—"By revealing this, I may be more fully understood and my perspective on issues such as child sexual abuse, child exploitation, and the collateral costs of reality television may be received more clearly."
"There is no inherent causal connection between reality television production and childhood trauma. We are still sprinting ahead with the enterprise deaf, dumb, and blind, asking for forgiveness later, instead of asking harder preliminary questions of ourselves." 
"The profits were indeed sweet. The actual experience was more complicated."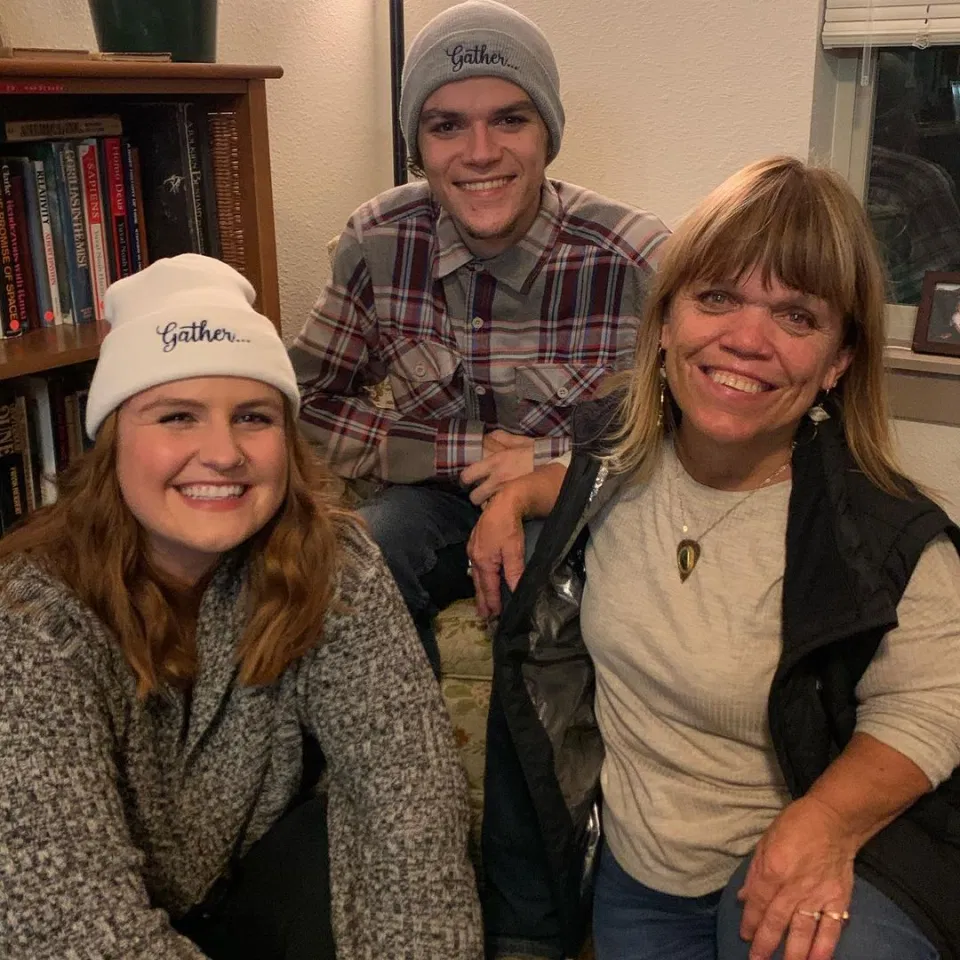 Jacob clarified that he did not place any blame on his family members. 
TLC issued a statement to Us Weekly at the time, which read—"TLC was just informed about an alleged encounter that occurred years ago involving a third party connected to the production of Little People, Big World. We are saddened and troubled by this very serious allegation, and TLC will work cooperatively with the authorities. Our main focus remains on supporting the Roloff family during this very difficult time."
Jacob and his wife, Isabel Rock, recently welcomed their first child, a son, Mateo. 
Little People, Big World airs on Tuesdays at 9 pm, ET, on TLC.
Stay Connected With All About The Tea: Twitter Ι Instagram Ι YouTube Ι Facebook Ι Send Us Tips
Nancy Zhāng is an Entertainment Blogger for All About The Tea. Nancy covers hot topics, recaps and celeb news. She loves to multi-task as a writer and a private chef. She received a B.S. in Mass Communications from LSU. Nancy's married and the proud mom of 2 German Shepherds.