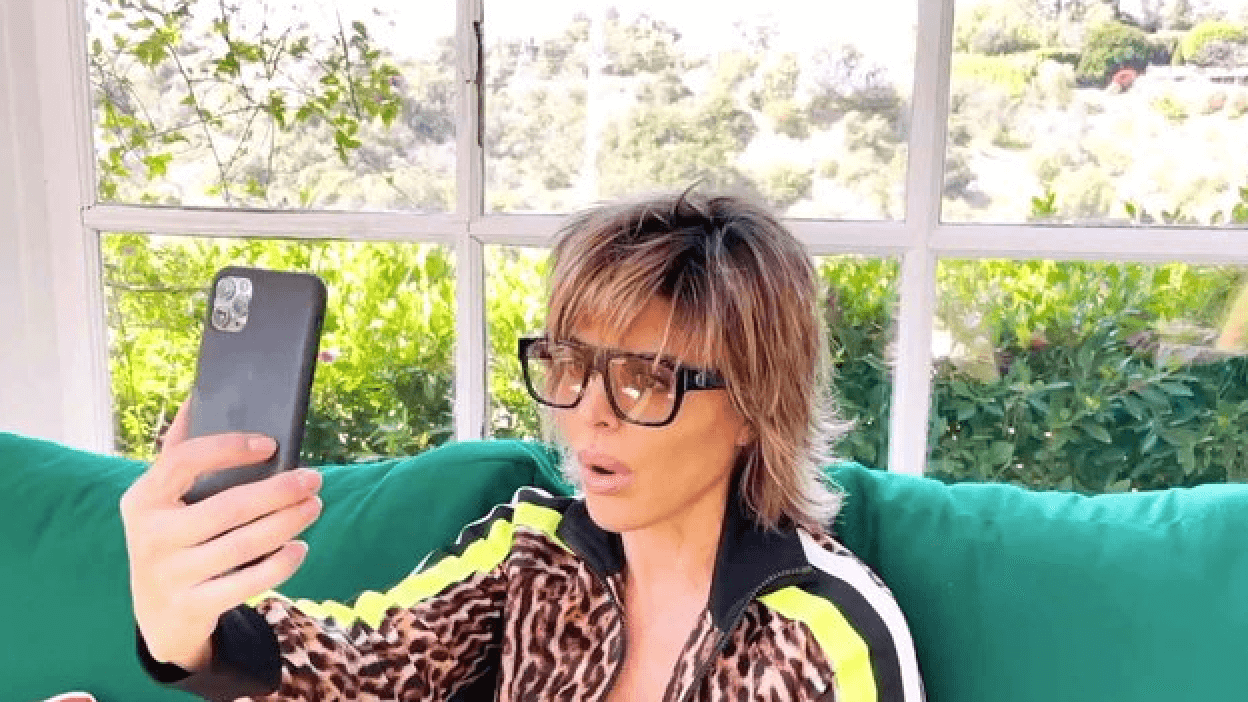 This week on The Real Housewives of Beverly Hills, the women attempt to have fun on a boat on Lake Tahoe, but Crystal Kung Minkoff and Sutton Stracke continue their discussions. Crystal is upset that Sutton walked into her bedroom when she was naked. How will the ladies handle some late-breaking news about Erika Girardi?
As the ladies wake up again for another day in Lake Tahoe, Crystal, Garcelle Beauvais, and Lisa Rinna talk about the late-night girls—Kathy Hilton, Kyle Richards, and Sutton. Erika walks in and wants to know how Crystal is handling things. Kyle joins the group. Lisa wants to do yoga. Crystal and Garcelle decide to go to town. And Erika wants to be in the hot tub. Lisa decides to go check on Sutton.  
Sutton is still upset about the night before and feeling left out of the prank. Kyle joins the conversation. Sutton is upset that Kyle told her the night before that she was being "too sensitive and looked crazy." Sutton is using a facial wand as a self-soother to deal with her anxiety. During the discussion with Kyle, Sutton pulls out her phone to add to her list of negative things people have said to her. Maybe she should take a note from Rinna about this and let it roll off?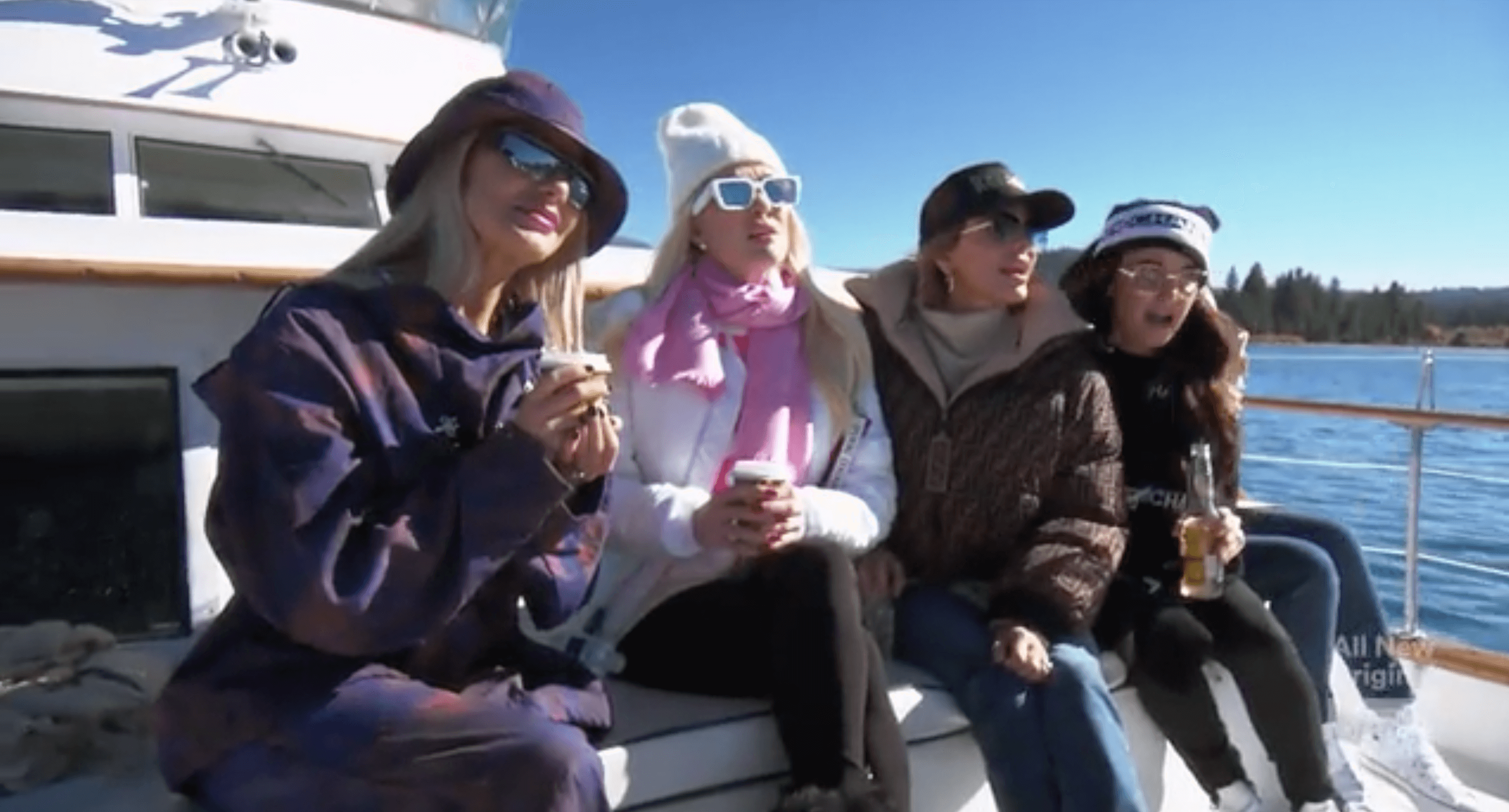 Garcelle and Crystal debrief at a coffee shop about what happened two nights prior. They both decide that they want to have a fun day. Kyle is encouraging Sutton to apologize, but Sutton doesn't believe she has anything to apologize for. 
Everyone is excited to go on a boat ride at Lake Tahoe. The topic comes up, "Have we ever had a good boat ride?" And Lisa, of course, enjoyed the Bahamas boat! Garcelle asks Erika if she's talked to Tom. Erika says, "We spoke this morning." Erika says, "He's good. He's at the firm. Honey, that's a workhorse." This conversation about Tom Girardi would likely not have made the editing cut but for the news about their marriage and other alleged actions that are about to break. 
Dorit Kemsley tells Erika that her stomach is in knots over how Sutton is acting given their past relationship. Erika turns to Sutton and says, "What's going on, honey?" Sutton asks Crystal if she wants to chitchat about what happened the night before. Sutton pulls out her self-soother face wand again. Sutton is upset and tries to tell Crystal how she feels. Crystal is scoffing and being abrupt in her replies, and Sutton calls her on it.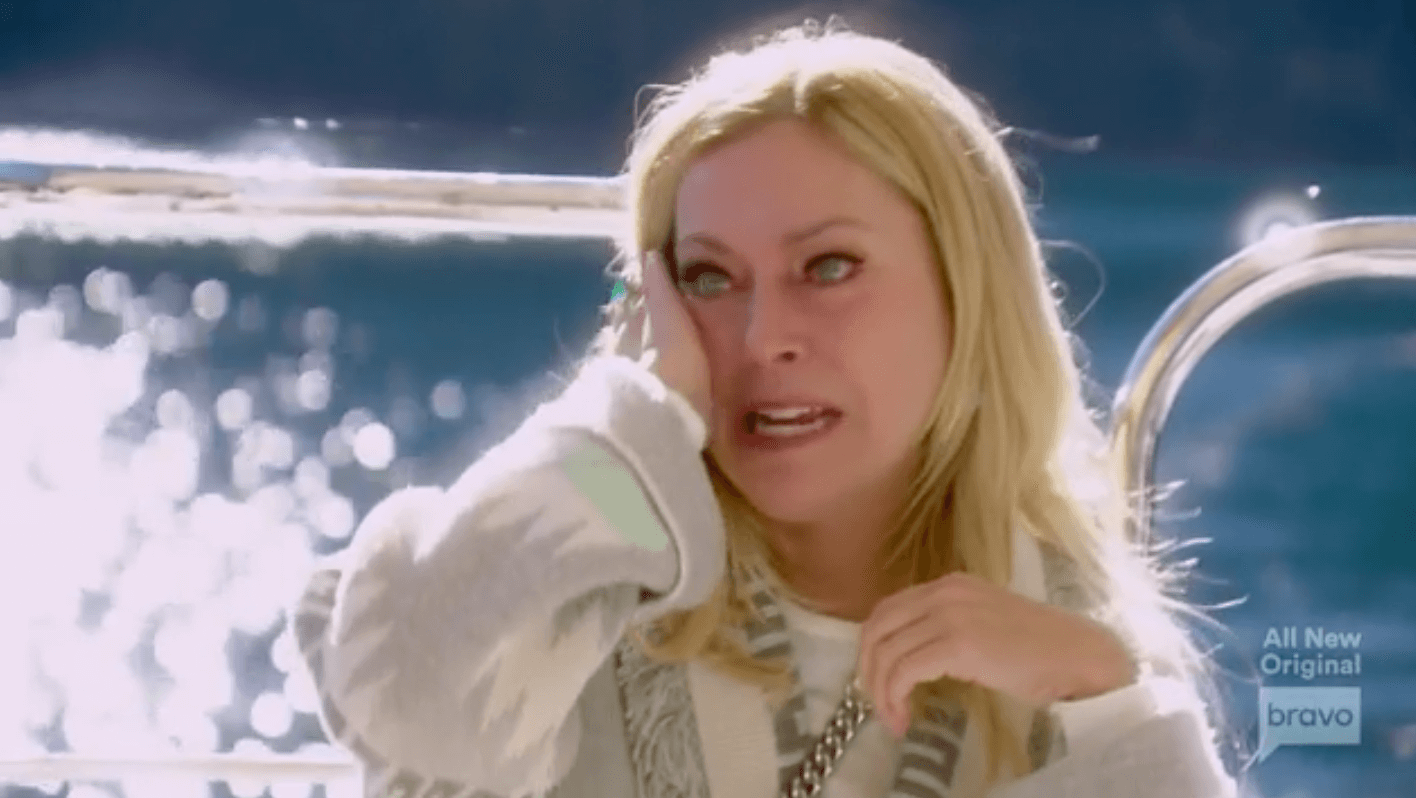 Crystal defends her position and then says, "You have shown me nothing but that you are an untrustworthy person." After this conversation, Sutton will have more words to add to her list… untrustworthy, manic, erratic, unbalanced, unreasonably emotional, and crazy. Even after all of that, Sutton does try again to tell Crystal that she wants to get to know her better. Sutton tells Crystal, with face wand out, that she's uncomfortable and wanted to leave Lake Tahoe that morning. Sutton breaks down and says that she's feeling very emotional about leaving behind her house and all of the upheaval. In Crystal's production interview, she says, "Moving out of your home is not an excuse to attack and act like a crazy person." Sutton apologizes again. Crystal agrees to try to move on and enjoy the day. Crystal and Sutton rejoin the group. 
As the ladies head back to the luxury rental house, the chef has made fresh cookies and donuts. They agree to meet at 7 pm for dinner. Kyle and Dorit play a bocce game outside. As the chef prepares dinner, Lisa runs the bar. Sutton shows up with her slippers on, and the ladies love that she's more like her fun-loving self. Dorit walks down to the basement with her purse because it completes her outfit. Erika is wearing so many layers indoors. What these two won't do for fashion.
The conversation turns to nose jobs. Garcelle wants to know. During the uncomfortable silence, Erika says in her solo interview, "That's an ok question to ask if I can ask you the same. And if you look bad, I'm going to give you a couple of numbers." Erika had a nose job. Dorit says no, but then a photo shows from 1995 with clearly a different nose, perhaps even a different face entirely. Kathy admits having "a little something done."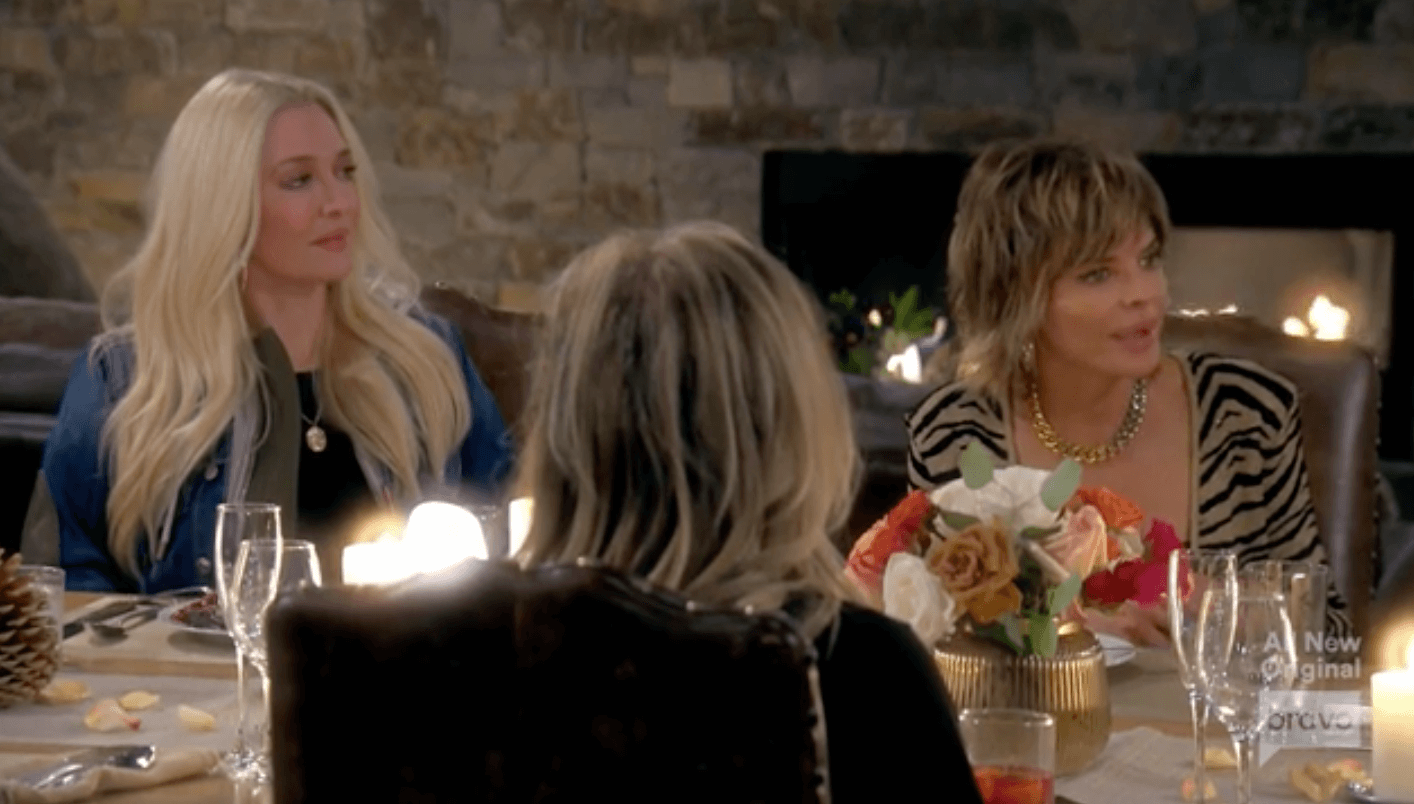 Crystal texted Kyle to say that she was not coming to dinner. Sutton takes a minute to apologize to the group. Sutton says that she's been more upset about leaving her home than she realized. Lisa tries to join in the moment, but she tells a terrible story about a friend of her husband who went to jail for rape. Harry Hamlin will not be happy that she's sharing this. The story is about blind loyalty, and then Lisa brings it back to not being able to blindly support Denise Richards last year when the allegations were swirling about a relationship with Brandi Glanville. Erika defends Lisa saying that Lisa had information from her close friendship with Denise that no one else had. And Lisa acknowledges that this is true. Lisa believes that she was protecting Denise and her secrets, and "took a bullet." Garcelle takes issue that Lisa became the ringleader against Denise. Lisa admits that she did the wrong thing and went about it in the wrong way. 
After dinner, the women go to the lower-level game room with the pool. Garcelle admits to Erika that she felt like a stuffed sausage in her dress the night before. Garcelle says, "I'm working on it. Smoke and mirrors, girl." And Erika says, "The whole f-ing life is smoke and mirrors." In her production interview, Erika says, "Nothing is what is seems in life. Nothing. And you don't know everything about anyone. That's really the truth."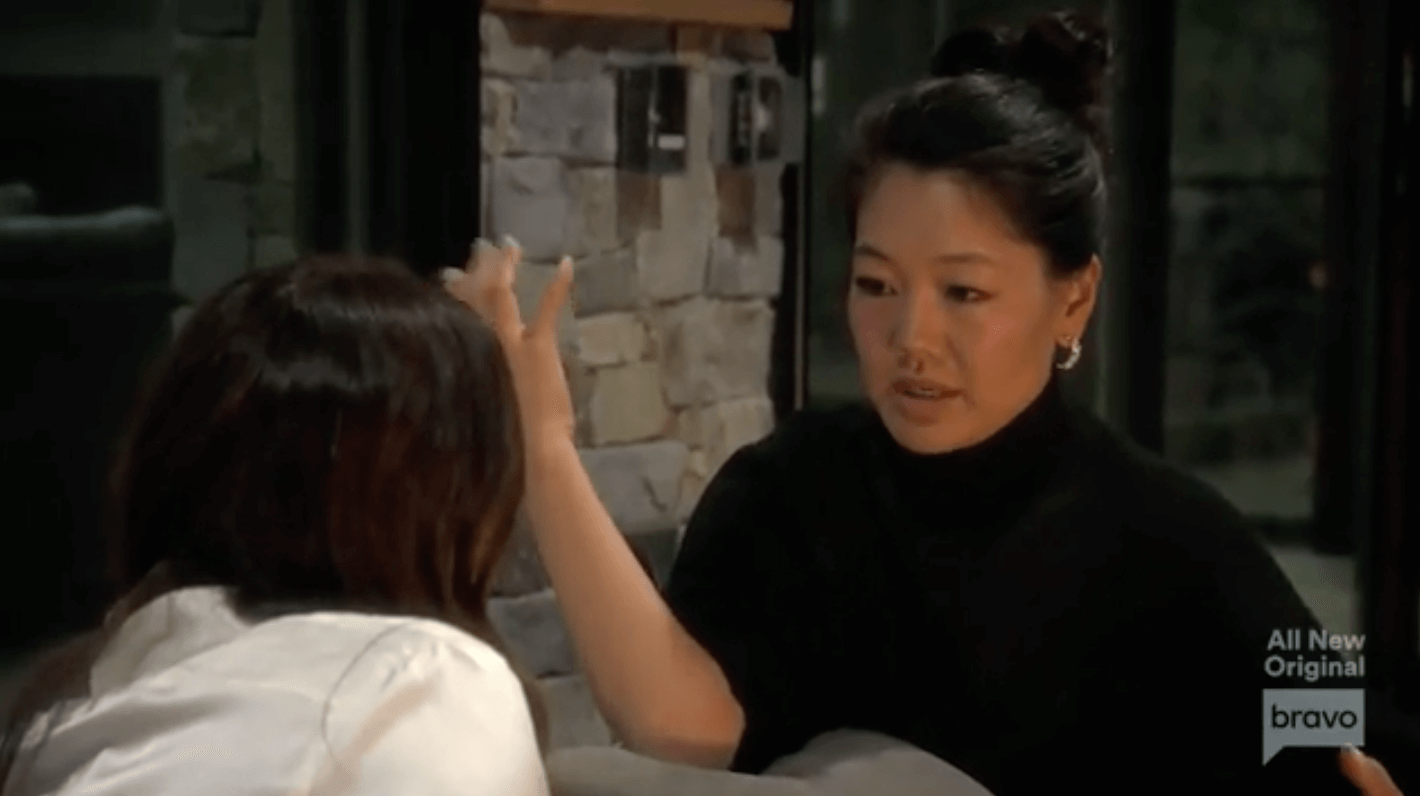 Lisa tries to get someone to go in the pool with her. Sutton heads to the pool. Sutton and Lisa do a synchronized swimming routine. Lisa heads off to bed. Erika heads to her room and runs into Crystal. Crystal comes to say goodnight to the group. She and Kyle sit on the balcony to talk. Crystal relays what happened the night before when Sutton knocked, didn't wait to be invited, and walked into her room when Crystal was naked. 
Kyle asks Crystal, "When you guys spoke on the boat, did you talk about that?" And Crystal says, "No. I didn't even think about it." Kyle is trying to figure out why Crystal never addressed it during the day. Crystal says that she didn't want to trigger Sutton again. 
As the ladies prepare to leave for home, Sutton knocks on Crystal's door. This time she waits to be invited in. Sutton wants to end the trip on a good note. Crystal gets emotional explaining to Sutton that her boundaries were crossed when Sutton came into her room when Crystal was naked. Crystal then says it was "creepy and weird." Sutton says it was "awkward." They attempt to set this all aside and hug it out.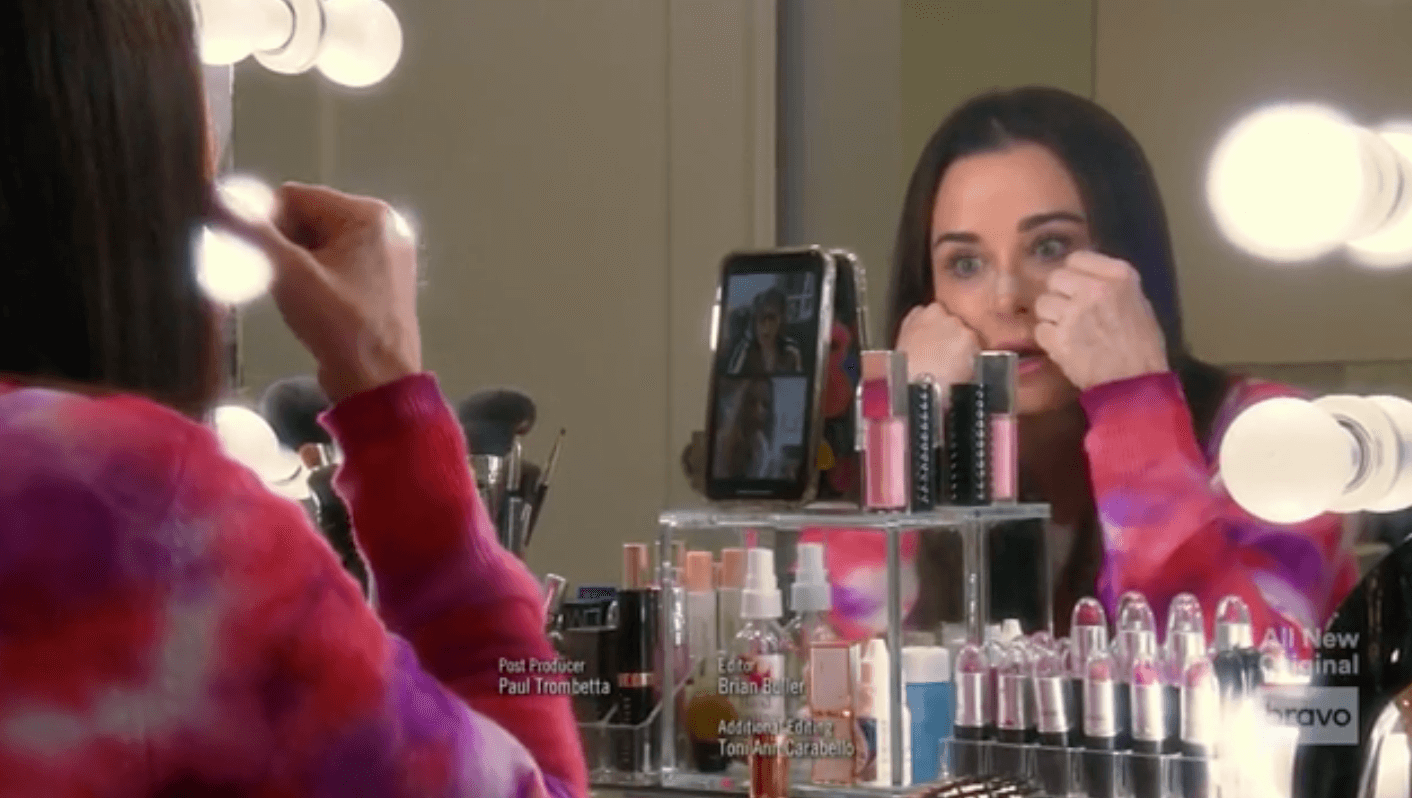 Then four days later…
It's election day, but other news breaks. Erika sends a text message that reads, "Ladies, I truly consider you my close friends and this is why I'm reaching out to tell you that I filed for divorce this morning. Thank you for supporting me. This will be tough." Lisa, Kyle, and Dorit Facetime to discuss their shock over the news. To be continued…
Stay Connected With All About The Tea: Twitter Ι Instagram Ι YouTube Ι Facebook Ι Send Us Tips