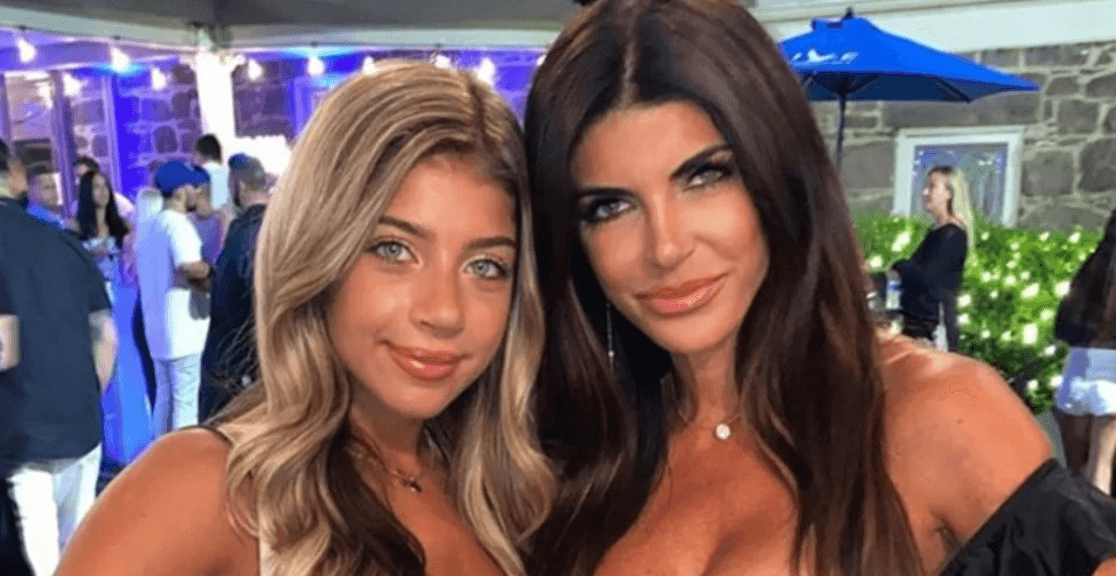 Real Housewives of New Jersey viewers believe that Teresa Giudice can learn something from her 20-year-old daughter, Gia Giudice.
Fans have been putting Teresa on blast for spreading rumors about Jackie Goldschneider's husband, Evan, and are advising her to become more like  her college age daughter. Teresa used the occasion of Evan's birthday party to spread the cheating rumor, accusing the RHONJ hubby of "doing stuff at the gym" with random women. She later hashed out the gossipy maneuver during a filmed exchange with Jackie. Jackie begged Teresa to take back her flimsy accusation, and compared the situation to repeating a rumor that Gia uses cocaine in party house bathrooms.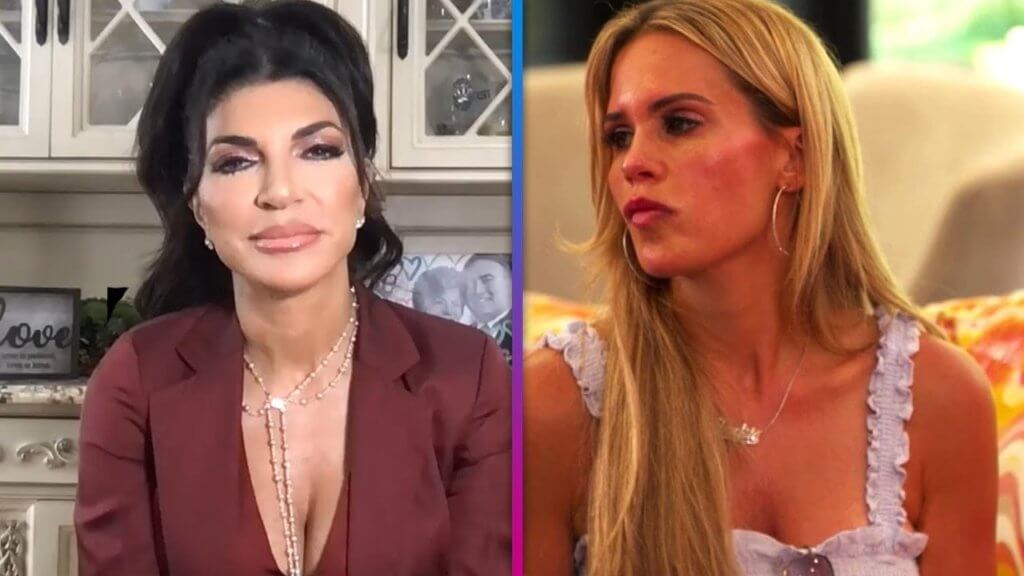 Jackie has also received backlash over her handling of the explosive  conversation, but fans are not letting Teresa off the hook.
Teresa called Gia after the profanity laced showdown, and the teen calmly talked her mom off the Bravo ledge. Viewers praised the college student for being so "mature," unlike her mother. 
A fan started a Reddit thread to complain about Teresa's presence on the show, inviting lots of viewer chatter.
"Honestly I may have to stop watching RHONJ if they don't get rid of Teresa. Everything about her infuriates me (except her children)," the fan said.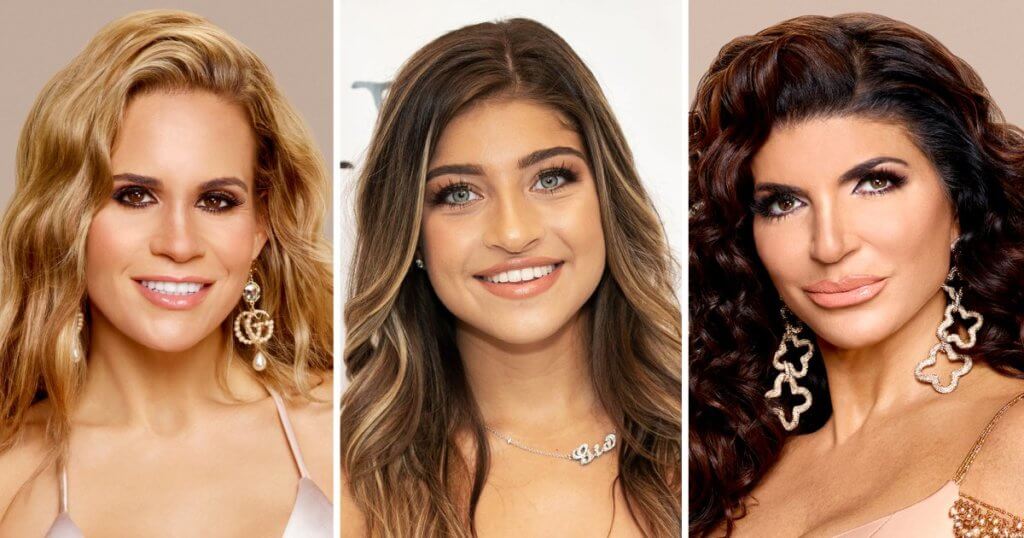 Other viewers praised Gia for maturity in the face of RHONJ drama. The teen encouraged Teresa to understand Jackie's position and to apologize.
 "I honestly don't understand how Gia turned out so mature and level-headed," a fan said. "Teresa could learn a lot from her daughter. You would have thought that Prison would have humbled Teresa but noooo. I hope she gets fired."
It's been rumored that Teresa may have invented the rumor to keep her  spot on the RHONJ cast. 
As reported last week — Teresa kicked off Season 11 by spreading the cheating rumor, also claiming that she couldn't remember where she had "heard" the damaging story. Sources told Page Six that Teresa created the rumor to spark drama.    
"She's being watched by the network and needed a story to stir the pot. She had zero proof [that he cheated] and made up the story because Bravo has been getting rid of original 'Housewives,'" a source said, adding that Teresa is afraid that she might face the same fate.
"[She's] too expensive and they can filter through different women She's desperately trying to stay relevant," the source added.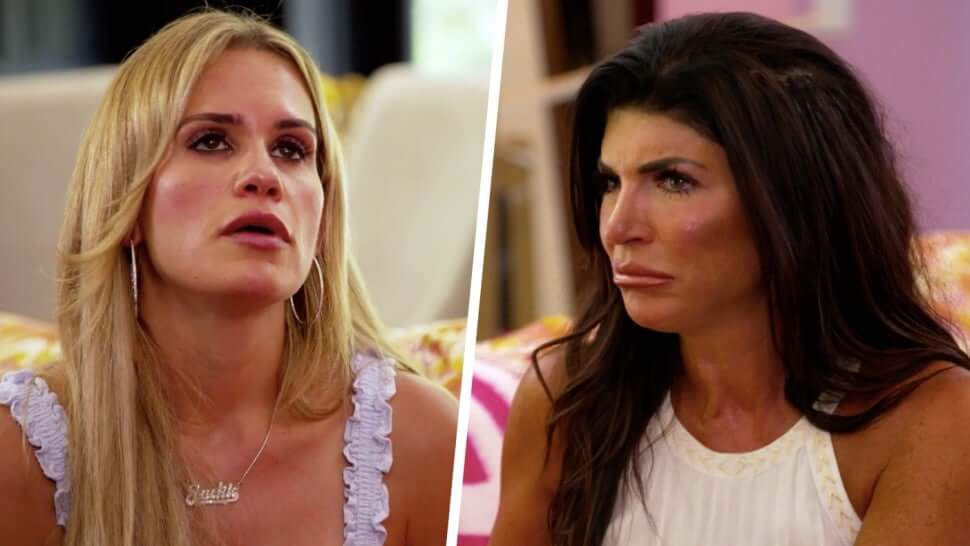 An insider weighed in on Teresa's chances of landing on Bravo's chopping block.
"Teresa is the highest paid 'Housewife.' If they get rid of her, it's because they pay her too much and her act is no longer worth it, but she's been a franchise favorite forever," the snitch dished.
Longtime fans have watched Gia grow up on the Bravo stage alongside her sisters, Gabriella, 16, Milania, 15, and Audriana, 11. Gia began her time  on the reality show when she was 9 years old. 
The Real Housewives of New Jersey airs on Wednesdays at 9 pm, ET, on Bravo.
Stay Connected With All About The Tea: Twitter Ι Instagram Ι YouTube Ι Facebook Ι Send Us Tips