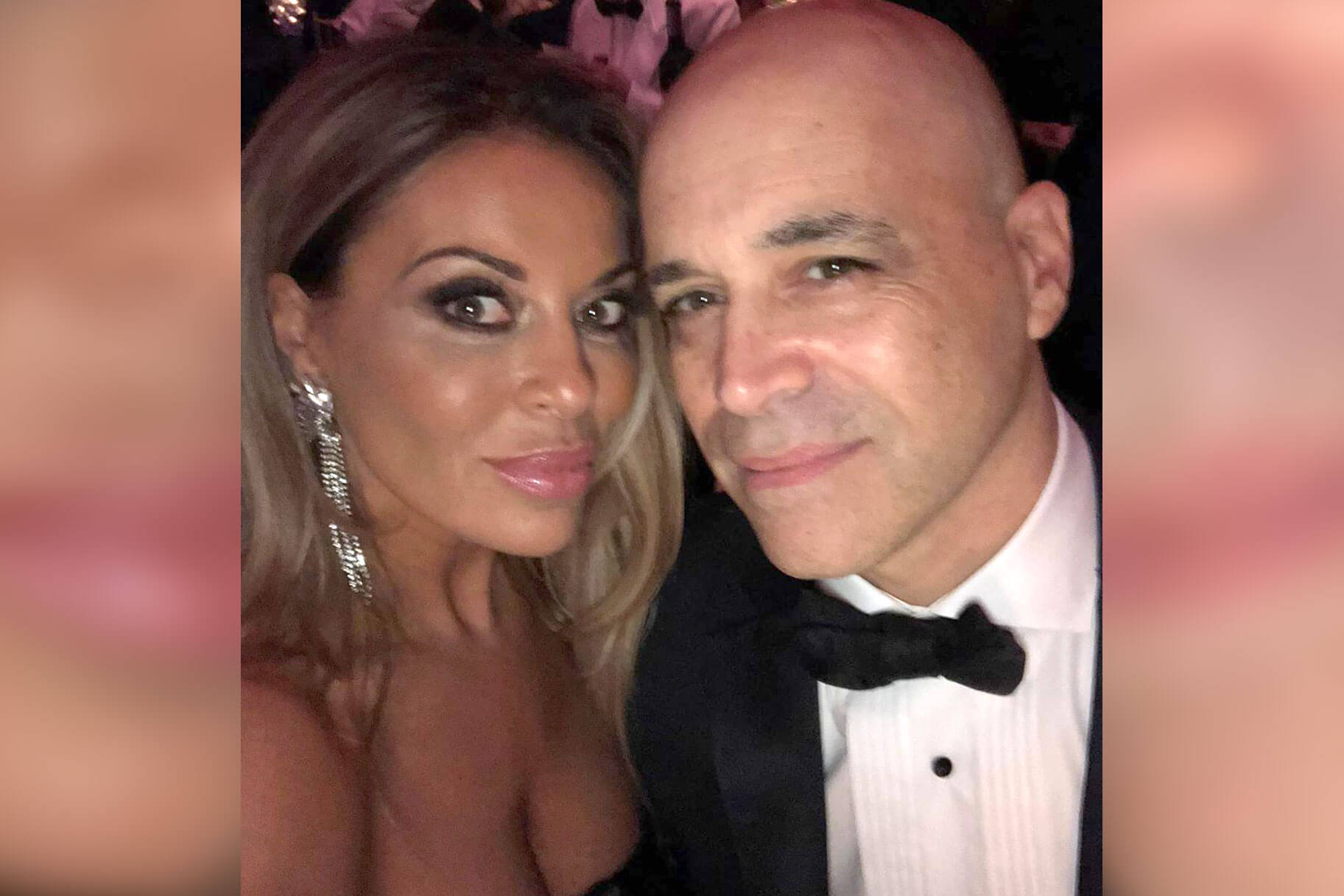 Dolores Catania spilled the details behind an argument with her boyfriend, David, during the February 24 episode of the Real Housewives of New Jersey.
"I don't know what I'm going to do with [David Principe]", Dolores told her mom, Valerie, on Wednesday's episode.
Dolores Catania explained that David "got all in a huff" over not seeing eye to eye on certain issues. David did not like being confronted over Dolores moving into his house, or being pressured about a future engagement.
"Everything in life he can handle — he can handle some things that most doctors can't handle — [but] you talk about relationship, [and] the guy ran out of the room," the reality star said.
"I was actually a little shocked," Dolores continued. "He's been getting upset lately because I didn't tell him I was getting a tummy tuck until the night before."
Valerie commented that David had a right to be upset, and while Dolores agreed to a point, she implied that David needed to put up or shut up.
 "I don't feel like I have to explain anything when he doesn't give me a commitment," she said.
Valerie encouraged her daughter to consider others when making such decisions, but Dolores pointed out that she gets her independent streak from her mother.
"We all make our mistakes," her mom said.
Dolores also learned from her mother that "non-traditional relationships can work," as evidenced by her parents living separately while remaining married for many years.
Dolores' mom asked her daughter point blank if she was happy with David, and Dolores outlined why she believes that he's a keeper.
"I enjoy the time that I spend with him, and I enjoy the freedom that I get from him. I've been held down by other men. He's not abusive. He's either working or he's home. That's a nice peace of mind … [and] he's so good to the kids, [and] so good to you," the RHONJ star said.
"That's not a throwaway guy — he shouldn't have acted like that though," Dolores Catania noted.
As reported, Dolores teased an explosive Season 11 and weighed in on the fight between Teresa Giudice and Jackie Goldschneider, ahead of the premiere episode.
"This is a fight that's going to go down in history," Dolores, 50, dished to Us Weekly. "And that's not the only thing in this season. … I've never been so excited in five years, about a premiere or a season. … We showed up, like, we got more than we bargained for, more than we expected."
Fans know that Teresa spread a rumor that Jackie's husband, Evan Goldschneider, was cheating on her, during his birthday party, featured in the first episode.
"I know Teresa very well and I know what happened. It was in the back of her mind. It's something that she had heard," Dolores said. "I believe she heard it. I don't believe it's true. I believe she heard it."
"We couldn't have these big, huge parties [or trips] like we're used to [and] a lot of the drama would happen at these places," she shared, about filming season. "Because the COVID, we didn't have a lot to work with, but it's the best season that you're going to see in a very, very long time because each one of us has our own thing that we're dealing with. That's so relatable during the time. [It's] trying times for everyone, right?"
The Real Housewives of New Jersey airs on Wednesdays at 9 pm, ET, on Bravo.
Stay Connected With All About The Tea: Twitter Ι Instagram Ι YouTube Ι Facebook Ι Send Us Tips