RECAP:  Mary Cosby's Husband Defends Their Love On 'RHOSLC' Reunion!
It's time for part three of the Real Housewives of Salt Lake City reunion. The ladies have all left the stage, and Andy Cohen wants them back on the set because the husbands are gathering.
Mary Cosby's husband, Robert Sr., and Meredith Marks'  husband, Seth are zooming it in. Robert isn't happy to be there. Mary says he's very shy. Maybe he just doesn't want to be in the eye of the hurricane of drama?
When Andy asks about Lisa Barlow throwing her husband's Rolex out the window, he wonders what John did that was so egregious. Welp, John forgot Lisa's birthday. When he realized he forgot, he gave her the Rolex she'd given him a month before. Angrily, she chucked it out the car window. He went and got it back, of course.
Sharrieff Shah answers for being absent during his father-in-law's illness and death. Jen's dad responded to the Coach in his final days. If Sharrieff had been there more often or even earlier, Jen thinks her father might have recovered. The Coach may not have been there for the funeral, but he was present for the wake. Jen is trying to let go of her resentment and anger.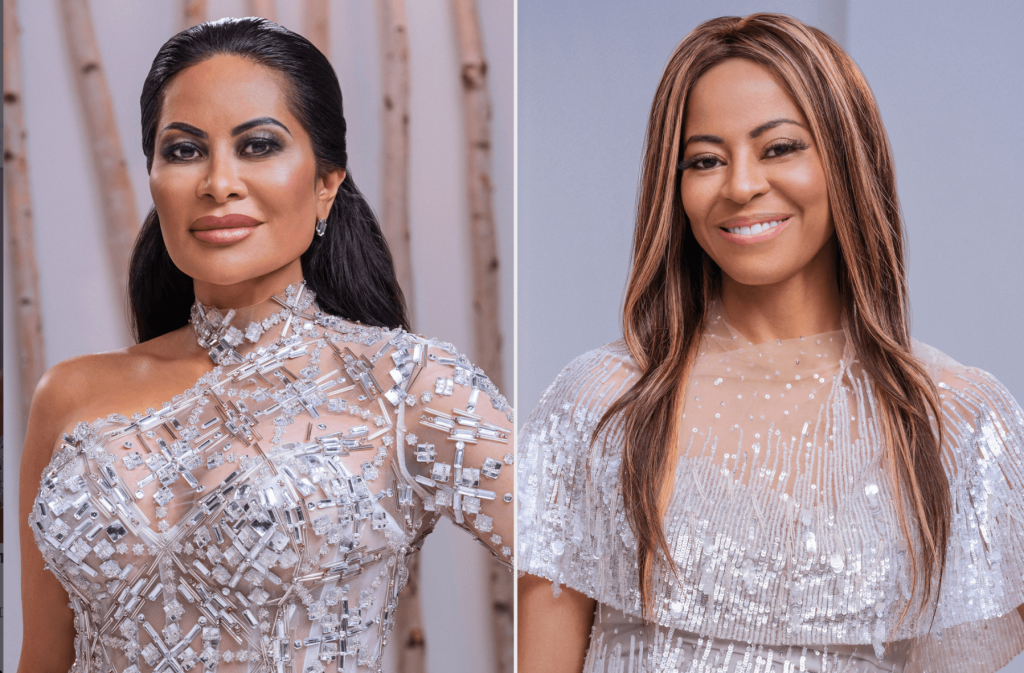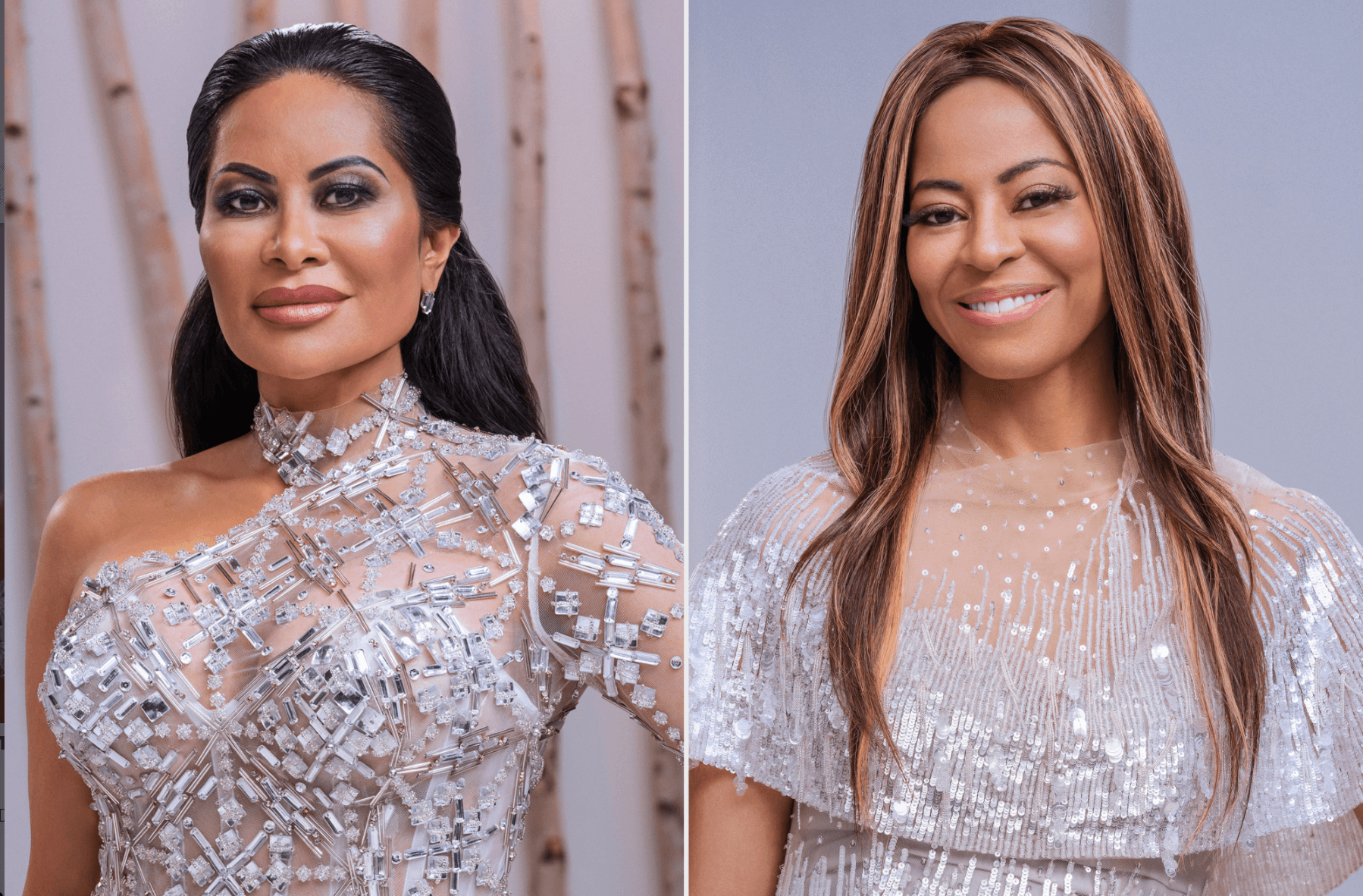 Justin Rose, Whitney's husband, discusses his break from the Mormon church. He received a letter cutting him off. It was the worst thing he could imagine as a Mormon.
Heather Gay didn't get a letter denouncing her, but she's been ostracized just the same. She cries as she hears Justin's story.
Both Heather and Justin say they could practice alone, at home, but it's too hard to be separated from the community. Justin just wishes he could have a tithe rebate, considering all the money he handed the church over the years.
Justin claims that while divorce isn't unusual in the Mormon culture, it's less than the population at large. Lisa jumps in and says John was married before. And John's dad was divorced, too. Neither of them was excommunicated from the church. In fact, Lisa's parents were both divorced, as well. Justin and Whitney received such harsh treatment because of their affair.
Lisa says being divorced in the Mormon culture is no big deal. Heather disagrees. Her situation has been different. She's still married in the eyes of the church and can't cancel their marital seal.
Robert is now called to answer questions about his unusual marriage. He's tired of hearing the grandfather comments. Mary says he's not as strong as she is and that's why it bothers him so much. He now says he wasn't happy when Mary decided to join the show. He knew their personal stuff would come out in the open, and he must have known how it would look.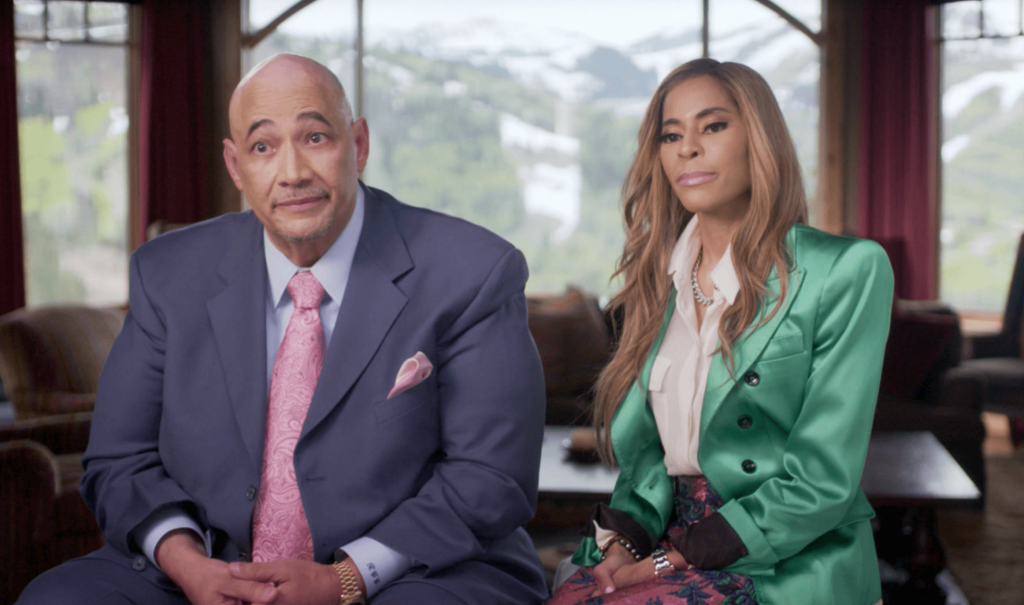 Robert didn't get married for the money. And he never looked at Mary as a granddaughter. He married her grandmother when he was twenty-two years old. He says Mary is a great wife and mom. Their two decades together speak for themselves.
When Robert declares her his co-pastor, Mary tears up. Nobody knows her better than Robert. He validates her.
Andy asks what Robert thought of Mary's fight with Jen Shah.  He thinks Jen is a "tough little sister," and he didn't like to see Jen taunt Mary about her marriage. As far as Coach Shah is concerned, he didn't like seeing his wife attacked. When she cries, he cries with her.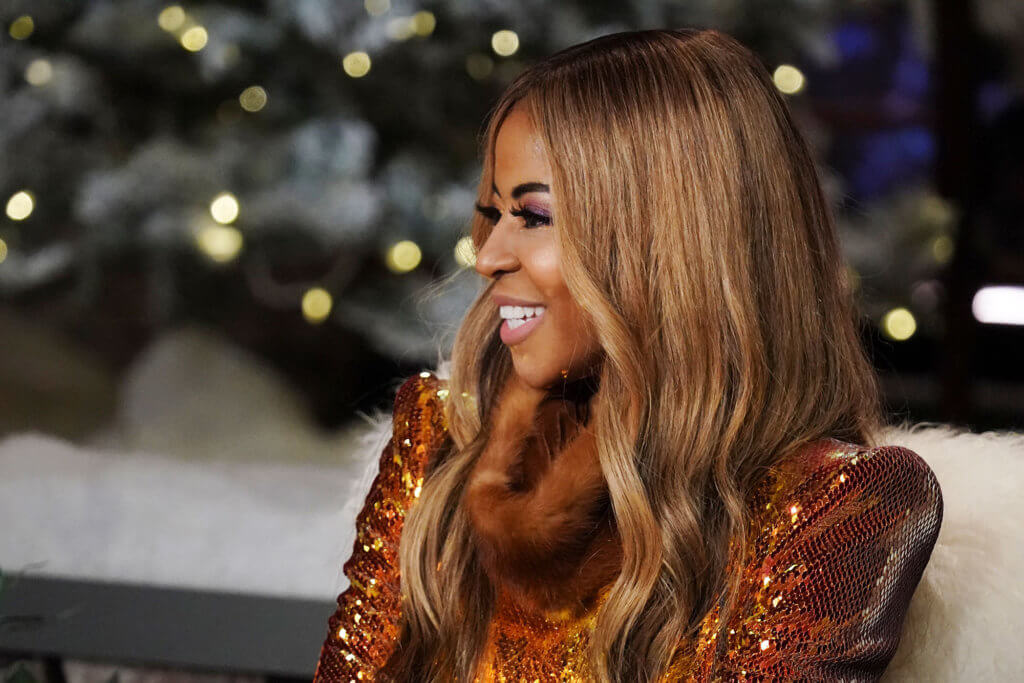 Coach speaks directly to Robert. That grandfather fucker comment upset him, and he told her she was wrong. He apologizes to Robert and insists Jen isn't really that drunk person we saw on our screens.
Next up, Whitney and her father. She brought his addiction to the forefront. She doesn't know how he's doing right now because he's not speaking to her. After the show, they'd built back a relationship, but after her birthday, he's ghosted her. She texts him several times a week, but he doesn't respond.
And just as a side note, that was Steve's real hair. Not a bad wig.
Seth and Meredith answer questions about their reconciliation. She says things are fantastic, but she's not very open. Andy asks if she's being real. Meredith isn't in a place to open herself up in this group of women right now, not after they've gossiped about her status with Seth.
Before filming started, she filed for divorce. Seth filed before. Each time, they pulled it back together. She says the show saved her marriage. They were forced to face things instead of avoiding tough conversations. As far as dating other women, Seth says "not really." He never could get over Meredith, and he takes the majority of blame in their discord.
When Lisa tears up over Meredith's reconciliation, Heather calls her on the carpet. Though Lisa had earlier claimed divorce wasn't a big deal, it is a huge deal, and Heather still feels the after effects of it. Lisa tries to tell Heather that she never dismissed Heather's pain over her failed marriage. Once again, these two talk over each other as they bicker.
Andy asks why Jen talked about Meredith's marriage behind her back. Now, she says she respects Meredith's relationship so it's a moot point. Andy won't let her get away with that. Jen says everyone talked, but she got the brunt of it.
Sharrieff says his heart hurt for Jen when Meredith cut Jen off. They were friends! They had fun together! So what if Jen gossiped about Meredith behind her back?
Heather knew details about Meredith's situation, but refused to discuss them. Whitney, who barely knew Meredith, asked questions and didn't respect Meredith's boundaries.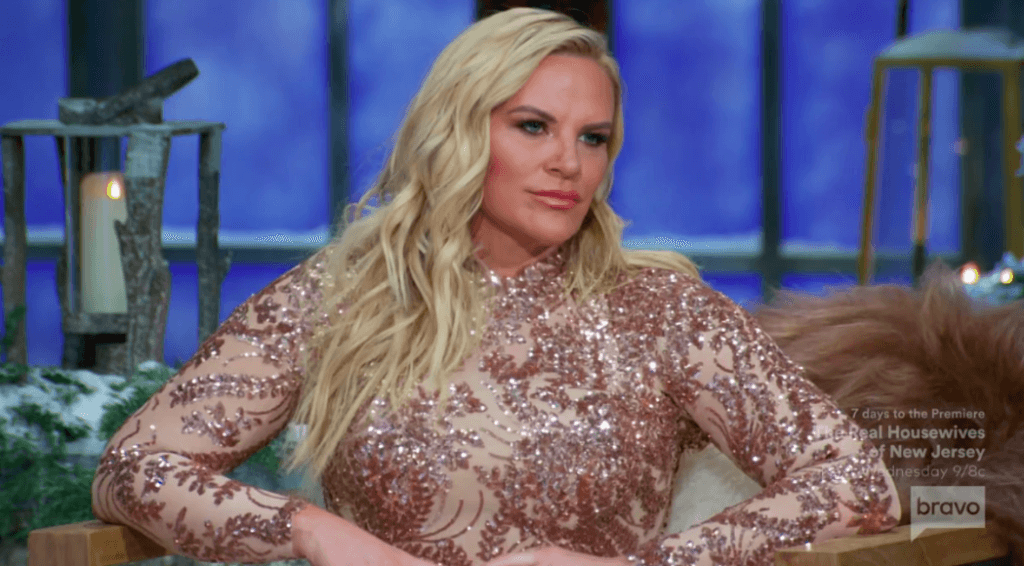 Jen apologizes to the couple, saying she never should have brought it up to anyone else. Then Jen apologizes to Robert Sr. and the rest of the cast. Jen never wanted to hurt Meredith, and she was never malicious. She spoke to Heather about the situation, because Heather is her bestie. Um, so why did she bring it up to Whitney then?
Mary tells Jen that she's a fighter and goes too far. She burns bridges, and it's hard to reel those words back in.
After the men leave, we see how the Las Vegas trip went left. We see the flashbacks of Jen freaking out at Whitney, Heather, and Meredith. And when Jen says she doesn't trust Heather, things got really ugly between the two besties.
Andy asks about the stupid mask Meredith wore to Heather's Beauty Lab opening. She says it was meant to be fun.
Andy wonders why Jen was still so angry at Whitney after they made up at the spa. She doesn't exactly have a clear answer, but basically, she wanted to know who was really her friend.
Whitney was shocked when Jen went after her in the restaurant that first night in Vegas. It came out of nowhere. Whitney and Lisa had made up, so why was Jen so upset?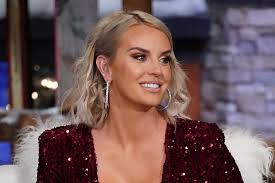 Andy thinks Jen preaches loyalty but doesn't reciprocate. Heather, Whitney, Meredith, and Mary agree with him. Only Lisa doesn't raise her hand.
Meredith asks Jen if she had treated Jen the way Jen treated her, would she consider Meredith a loyal friend. Jen says no. Then Jen says the other women talked shit about her marriage too, so why is she picking on Jen? Here we go again. Just apologize, Jen, and leave it at that!
Though Meredith was upset that Lisa embraced Jen after Vegas, she now says she never wanted Lisa to choose sides. But she still doesn't get the friendship. Why does Lisa want to be friends with someone who will talk shit about you the minute you leave the room?
Heather defended Jen all season. They made up at the Beauty Lab opening. But now, Heather's had enough. When Jen is fun, it's all good. But she's tired of being Jen's doormat.
Jen says she ate shit in their friendship all along. How? When Heather finally admitted she felt like Jen was leaving her behind and trading up with Lisa and Meredith.
Heather never brought up to Jen how she felt about the horrible things Jen had been saying behind her back. Jen compared Heather to a manatee and Shrek. And even worse, Jen accused Heather of getting her clothes off the rack at Dress Barn. Oh, the horror!
Jen only said those things because of something Heather said or did. Damn, if only she could remember what made her so reactive. Ladies—and especially Lisa—Jen isn't a good friend. At best, she's a frenemy.
As Heather and Jen hash it out, Mary falls asleep. Ramona 2.0!
Jen complains that Heather wasn't a good friend to her because Heather wasn't honest about her feelings and kept things bottled up. Okay, Jen.
At the psychic's house in Vegas, Jen claimed she didn't trust Heather because Heather told her the truth. All the ladies were very upset about Jen's behavior from the night before. Jen felt the psychic was attacking her, and it was all Heather's fault.
Once more, Jen plays the victim. She didn't like being called a bully by the psychic. She was all alone! No one had her back, and it threw her back to her childhood.
Andy asks what the women did that made Jen feel marginalized. She says they called her aggressive—before she even did anything. Heather says Jen is being aggressive right now! But Jen says a woman of color has a different take on being called aggressive. And how dare Whitney say Jen threatened her life. But…she did. She threatened to throw Whitney's body in the lake behind her house. Heather stands by Whitney. But Jen says there's a double standard when it comes to black women.
Mary defends Jen. She believes Heather and Whitney think they're better than women of color.
When Heather asks for a specific time that she marginalized Jen, Jen can't come up with anything. She's not talking about Heather, per se. But Heather feels attacked right now.
Meredith dives in and says they all are aware of white privilege, but for Jen to call her friends racist a huge statement. Jen says this situation is painful. She walks off set to avoid talking about it.
Whitney calls her husband and says "the racist accusation came up." Whitney thinks she was the one who was threatened, not the other way around.
Meanwhile, Jen unloads on Coach Shah backstage. She says the women are going in on her. She tried to tell the women how she felt, but they don't understand. Jen says they tell her to shut up as they call her a pile of shit, and she can't talk back.
Jen heads back to the stage. Andy asks if she's okay. She wants her friends to be aware of how she felt growing up in Utah. Jen wants to continue speaking up.
Heather says she's learned more in the last year and hopes it continues.
Andy wonders if the women have learned anything about themselves during the Housewives process. Lisa wants to listen more. Mary wants to soften her delivery. Jen needs to communicate more and wants her friends to trust her with the truth. Whitney wants to work on her timing and speak more confidently. Meredith treated everyone with kindness and respect. She didn't receive it back. Heather and Whitney both apologized to her when the show aired, but Jen didn't apologize until the reunion. As far as Meredith is concerned, she'll forgive, but saying sorry doesn't make it all better. And Heather wants to embrace everyone where they are.
As a farewell, Andy brings out meatballs on a stick for Heather. Jen gives a meatball toast that they'll all be better from here on out.
And that's a wrap. So, did Jen redeem herself? Are you Team Heather or Team Lisa coming out of the reunion? And should Mary have a bigger part next season?
Stay Connected With All About The Tea: Twitter Ι Instagram Ι YouTube Ι Facebook Ι Send Us Tips</sp
I'm a fiction writer by day and a reality TV addict by night.