Reality TV Shows
'1000-LB Sisters' Star Amy Slaton Celebrates Baby Shower With Toga Party Maternity Shoot!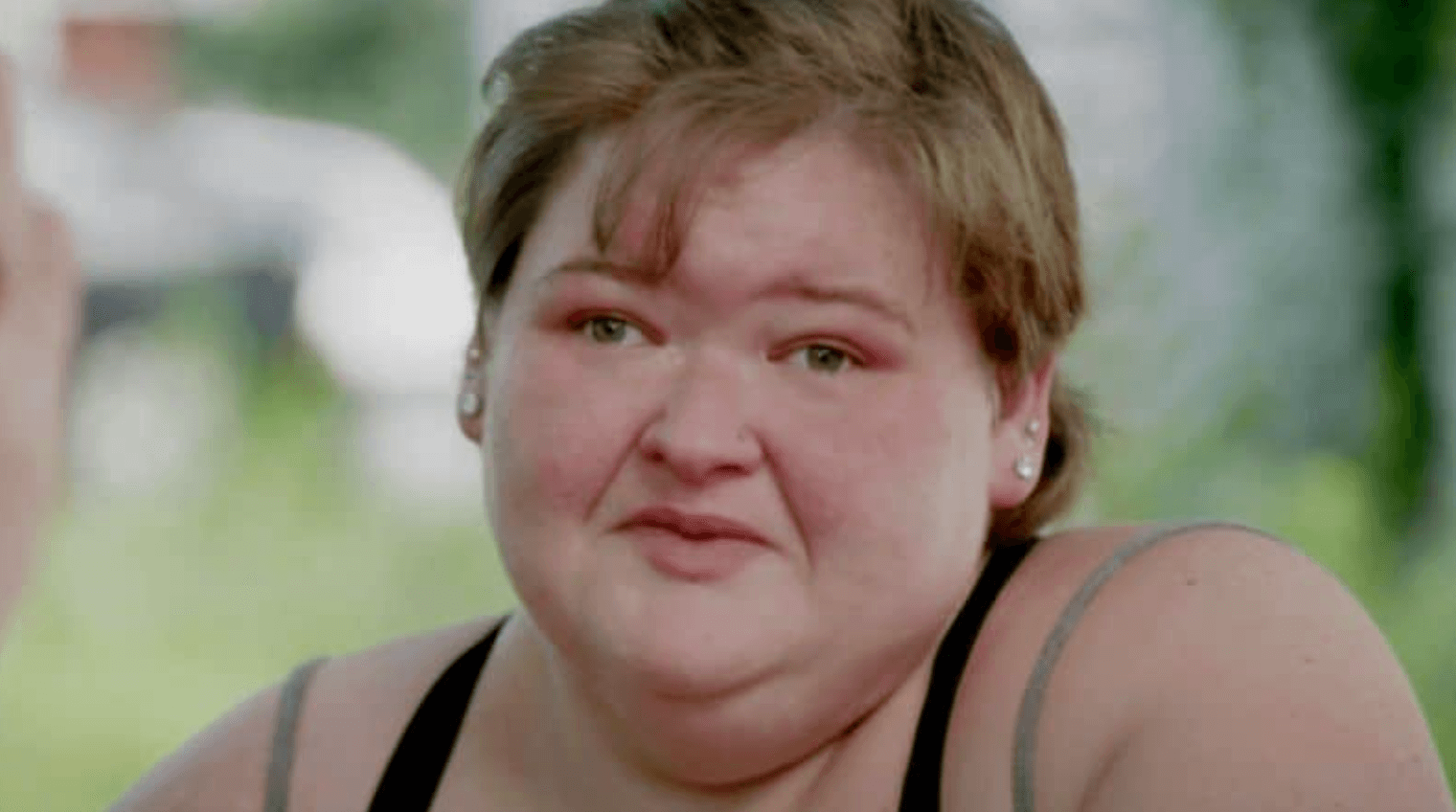 Amy Slaton and her husband celebrated the impending birth of their son with a toga party themed baby shower.
The 1000-lb Sisters star shared some fun pics from the baby bash on her Instagram account, which included a PDA filled "maternity shoot." The couple was snapped rolling around on the ground clad in togas, smooching up a storm.
The TLC couple is expecting a boy any day now and celebrated the exciting upcoming arrival with a family party. Amy's sister, Tammy Slaton, attended the festivities.
"Baby shower 2020," Amy captioned a few of the party photos.
The photos reveal that the Slaton clan invited family and friends to shower Amy with love, and to celebrate the upcoming birth of their baby boy, already named Gage. A huge sign with the child's name and a custom cake also stamped with Gage's name added to the fun. 
Tammy posed for photos with a sweet onesie that read, "My Aunt Tammy Loves Me."
Fans of the popular series sounded off in the post's comment section with kind words of support.
 "I can't wait to see pictures of your beautiful baby boy!!! 💙💙💙," one fan wrote.
"Congrats Amy 😊💙 so happy for you and your husband," and "Amy ya'll make such an adorable couple. Can't wait to see your beautiful, sweet little baby 👍🏻💖," another viewer said.
There has been chatter amongst fans about Amy's due date. The reality star has not confirmed the official date, and many fans believed that she would deliver in early January. Her baby registry also pointed to the January 7th date. That time frame was discredited after Amy announced that she was seven months along during a recent episode.
The event comes on the heels of Amy's sister, Tammy Slaton, coming out as pansexual.
The reality star made her confession to her boyfriend, Jerry Sykes, in a recent episode of the popular show.
Tammy explained in a confessional spot that while she always considered herself bisexual, she realized that she identified as pansexual after learning the term from a friend. 
"It means love is love. I would date anybody whether they're transgender, straight, gay," Tammy explained to her boyfriend.
The TLC reality show follows Tammy and her sister, Amy, who together weigh in at over 1000 pounds. The series has run for 13 episodes. The show chronicles the siblings as they try to lose weight in order to qualify for life-changing bariatric surgery. 
The 1000-lb Sisters airs on Mondays at 10 pm, ET, on TLC.
Stay Connected With All About The Tea: Twitter Ι Instagram Ι YouTube Ι Facebook Ι Send Us Tips