Celebrity News
Larry King's Ex-Wife Files Papers to Challenge Will After Being Excluded!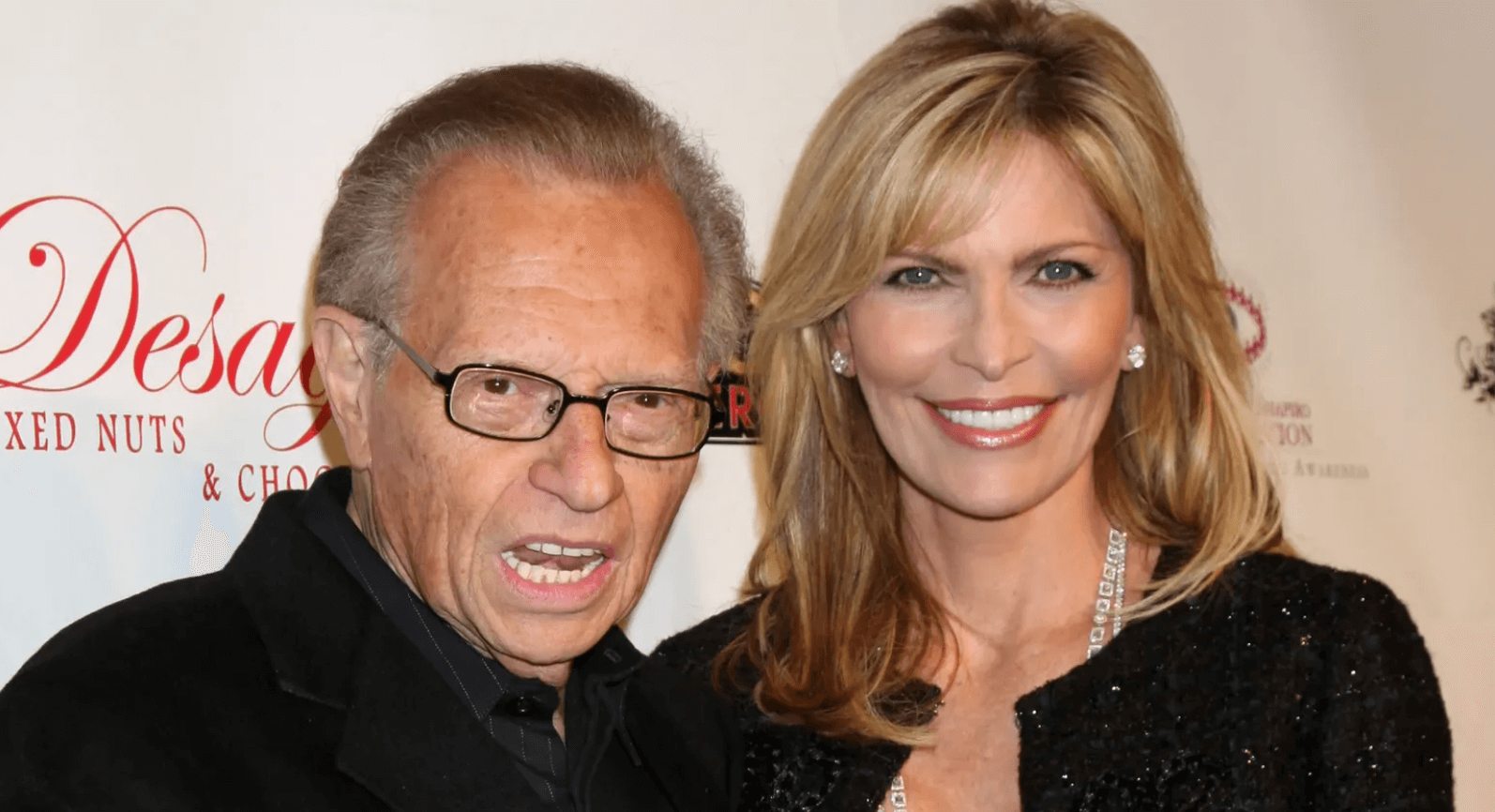 Shawn King, the estranged wife of talk show legend, Larry King, is ready to fight in court for a cut of the iconic host's millions.
The Blast obtained court documents which reveal that Shawn is objecting to  King's will — which leaves her with nothing. Shawn alleges that at the time of his death, King had no plan to finalize their divorce.
 "At the time of Larry's death there was a divorce proceeding that had been pending for quite some time. Larry was not pushing the divorce and was generally nonresponsive and refused to participate in the divorce proceeding. He gave no indication that he actually wanted to pursue a divorce," the document states.
Shawn alleges that after King filed for divorce they "had gone to counseling, were still speaking, and reconciliation remained possible until Larry's health conditions made that impractical."
Shawn is also claiming that she played a large role in her husband's life, and that the talk show giant wanted nothing to do with his son, Larry King Jr.
"Larry indicated that he did not even know of [Larry King Jr's] existence," until King's son tracked him down as an adult. She adds that Larry King Jr. has "never been involved in Larry's career or business, and it would be highly inappropriate to place in a position of representing Larry's estate."
She alleges that King's handwritten will, penned two months after filing for divorce, violates terms outlined in the ex-couple's two post nuptial agreements.
Shawn claims that her husband gifted people from a "secret" bank account, which should be considered community property. She claims to be in possession of receipts totaling over $266k sent to Larry King Jr. between 2013-2018. She believes that she's entitled to 50% of everything given to his son, because the funds were drawn from community property.
Shawn is asking to be named executor of the talk show host's estate, and wants King's signed 2015 will entered into the court record. She is also questioning if King was even aware that he was signing the handwritten 2019 will.   
"Larry was highly susceptible to outside influences and at the time he purportedly executed the Holographic Will was of questionable mental capacity, having recently suffered a stroke and about to undergo a medical procedure (and possibly already under the influence of pre-operative medication)," her response read.
The document outlined King's wish that his millions be divided between his children, and was penned two months after he filed for divorce from Shawn, his seventh wife. The will was signed in October 2019, only days before the talk show icon's 87th birthday.
"This is my Last Will & Testament. It should replace all previous writings In the event of my death, any day after the above date I want 100% of my funds to be divided equally among my children Andy, Chaia, Lary Jr Chance & Cannon," the doc reads.
King explained in the document that he had split from Shawn, and that they were living apart.
The couple had not officially divorced at the time of his death.
"The Decedent was married to Shawn Southwick King ("Ms. King") at the time of death. However, the Decedent and Ms. King were actively involved in ongoing dissolution proceedings in Los Angeles Superior Court. The Decedent and Ms. King were residing separately at the time of death," the document states.
King stated that Shawn was not entitled to any part of his estate because the divorce process had been initiated.
A judge has not yet ruled on the case.
Stay Connected With All About The Tea: Twitter Ι Instagram Ι YouTube Ι Facebook Ι Send Us Tips