RECAP: Lisa Barlow Shuts Andy Cohen Down On 'RHOSLC' Reunion!
The first part of the Real Housewives of Salt Lake City reunion begins tonight. The ladies are socially distant, and that's probably a good thing, because these women have serious issues with each other and things could turn ugly in a hot minute.
We start by seeing all the ladies getting glammed up for the stage. Andy Cohen comes in and greets them all. He tackles Jen Shah, telling her a lot of people had a lot to say about her. Gee, you think, Andy?
Then they all tromp out onto a stage, which is decorated like to look like the deck of a ski lodge. Whitney Rose got new, shiny boobies. Heather Gay received a DM from Rhianna, which is pretty cool. Jen promises she'll be zen unless someone sets her off.
Mary Cosby got slammed all season for her wig. She admits her hair wasn't the best and blames it on the fact that her stylist was too busy to mess with her 'do.
Whitney says there's a big swinger community, a Mormon swinger community in SLC. Heather says that's Mormonism 2.0. You can keep your husband and still have multiple partners. Lisa Barlow takes offense to that.
Meredith Marks wasn't laughing when Jen made fun of Brooks' sweatsuit collection. Jen says she wasn't mocking him, but seriously, one sweatsuit does not a fashion line make. Meredith says her son saved his own money to come up with that line, and he's damn proud of it. It's just a first step. But what really hurts Meredith is that Jen has been talking about her son all over social media for the past two months, and it's not cool!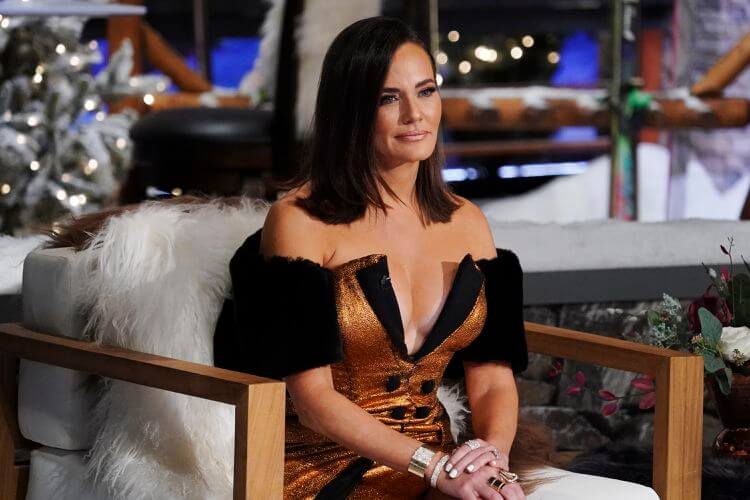 Jen defends her birthday party for Meredith by having Polynesian dancers (which speak to her own cultural heritage). Meredith would never presume to tell Jen or anyone else how to throw a party in their own home. But…the party was on the day of Lisa's actual birthday. Meredith thought they were both going to be celebrated that night, but it didn't happen.
Lisa Barlow gives Jen a pass, saying Jen meant no harm. Meredith felt very uncomfortable that Lisa was barely acknowledged during the party.
Lisa's big problem was the way Heather dismissed her that night. Um, no. Heather says it was the other way around. Lisa barely spoke to Heather before moving on, not bothering to stop and say more than hello. But Lisa claims Heather gave her a nasty once over. And she had a designer jacket and her hair looked amazing! How dare Heather give her a look!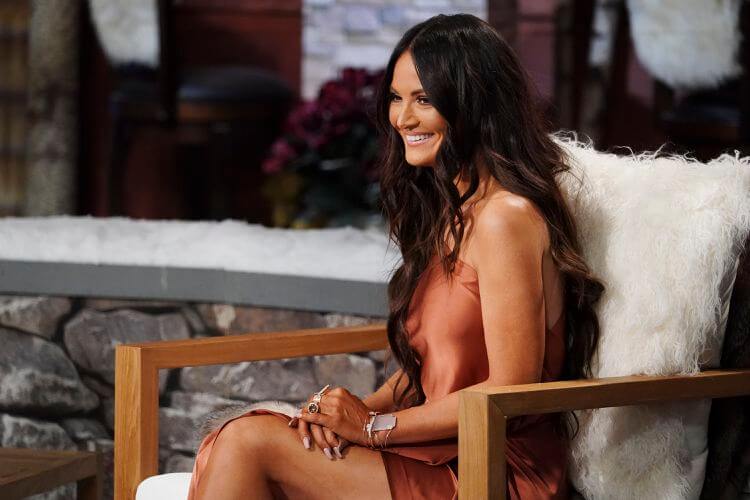 When Heather tries to defend herself, Lisa tells her to stop talking. Not once, but twice. Is this suddenly Lisa's show now? I'm sorry, Ms. Tequila, I didn't get that memo.
Then Lisa Barlow addresses the "goodtime girl" comment she made in regards to Heather. She heard from a friend that Heather used to press her boobs up against windows while she was in college. Oh, the horror! Heather says their mutual friend denies saying anything like that. When Andy tries to move on to another topic, Lisa says no, they're not moving on.
Heather says she and Lisa weren't close, but they shared the same circle of friends and have attended the same events for the past twenty years. They know each other, damn it!
When Andy asks Whitney if she got offended that Lisa said Whitney loves her a stripper pole, Whitney says no. And she doesn't believe Lisa is jealous, but Lisa thinks she's better than Whitney. Lisa says that's just not true. However, it was inappropriate for Whitney to twerk in front of Coach Shah. Even overly sensitive Jen didn't have a problem with Whitney's moves.
Mary Cosby defends her bad dress choices. Not everyone can fit into a lime green loofa dress, you know!
We see Jen's season package next. From her crazy outfits to her unhappiness at her husband's absence to her throwing a glass at her husband's birthday party.
A viewer wants to know about Jen's plastic surgery history. She says she had her nose done (because her son broke it). She gets fillers and botox. That's all she's done to her face. (Are we buying that?)
And why does Jen need four assistants? She claims she runs different businesses, and she needs the help. She has a direct response marketing company — targeting ads to people online.
Jen addresses Sharrieff missing her father's funeral. He's so busy being a coach, he just couldn't take time off. She's been angry ever since her father's death.
Jen was also slammed for throwing tantrums. She claims she was going through a lot and isn't proud of her behavior. She doesn't usually get so angry, but she had a lot of pent up rage.
Has Jen ever apologized to Heather for yelling at her at the Roaring 20s party, when Heather followed Jen out of the restaurant and made sure a very drunk Jen got into her husband's car without falling on her ass? No, but she takes the time to give a tepid apology now. Jen says that after watching the show, she now understands why Heather was hurt. Heather insists Jen was trying to trade up to Lisa and Meredith, leaving loyal Heather behind.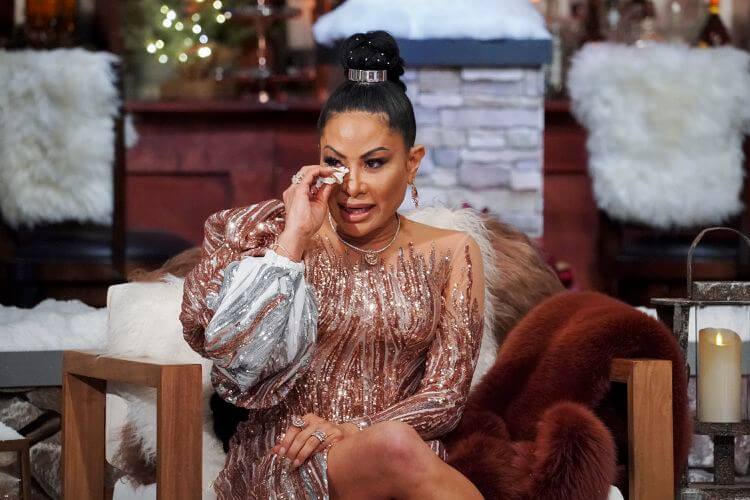 The controversy involving Jen flashing her hooha at Meredith's kids is addressed. Meredith says Brooks never told her she couldn't be friends with Jen. Meredith could have used an apology or at least some kind of acknowledgment that Jen made her kids uncomfortable. Jen says Brooks really got upset because he found Meredith smoking upstairs. He wasn't upset with her for flashing a little vadge in his direction!
Meredith and Jen get into it about Jen dogging out Brooks on social media. Jen continues to deny, deny, deny. But what we learn is that Jen took a secret video of Meredith smoking. She didn't post it, but she still has it. Jen again denies it. Then they sling accusations about who passed out in the bed that night she came over. Jen says it was Meredith. Meredith claims it was Jen who starfished in her bed after too much booze.
Mary doesn't understand why the other ladies are so quick to give Jen a pass every time she does something horrible. Lisa says she's been a friend to both women. Mary disagrees, but Lisa contends she's tried to get Jen to make up with Mary.
Lisa Barlow's package is up next. We see how Whitney tried to explain that Lisa's bartenders weren't respectful, got drunk, and left glass all over the floor. In response, Lisa tried to blackmail Whitney by threatening to spread rumors she'd heard, rumors about Whitney being a swinger.
The other women think Lisa is self-centered. Lisa explains she's not the most important person in her life, her boys are. Her boys are proud of her and love her. But isn't that still making it all about her?
Lisa has brands and businesses and companies. She's worked since she was twelve. She's not holier than thou, she's just very successful. Whitney says that's no excuse not to be nice. And Mary thinks Lisa has a stick up her ass.
Does Lisa take in this criticism? Not exactly. She's focused and direct. That's does not mean she's cold and bitchy. She's actually very warm and nurturing. Heather nearly has a stroke at this pronouncement.
Mary says she, too, is confident. But she doesn't make people feel less than. No so, says Lisa. Mary has been super dismissive of people. People like Jen! Anyone else? Mary's parishioners. At this, Mary gets all googley eyed. Don't you talk about her church, now. Them's fighting words!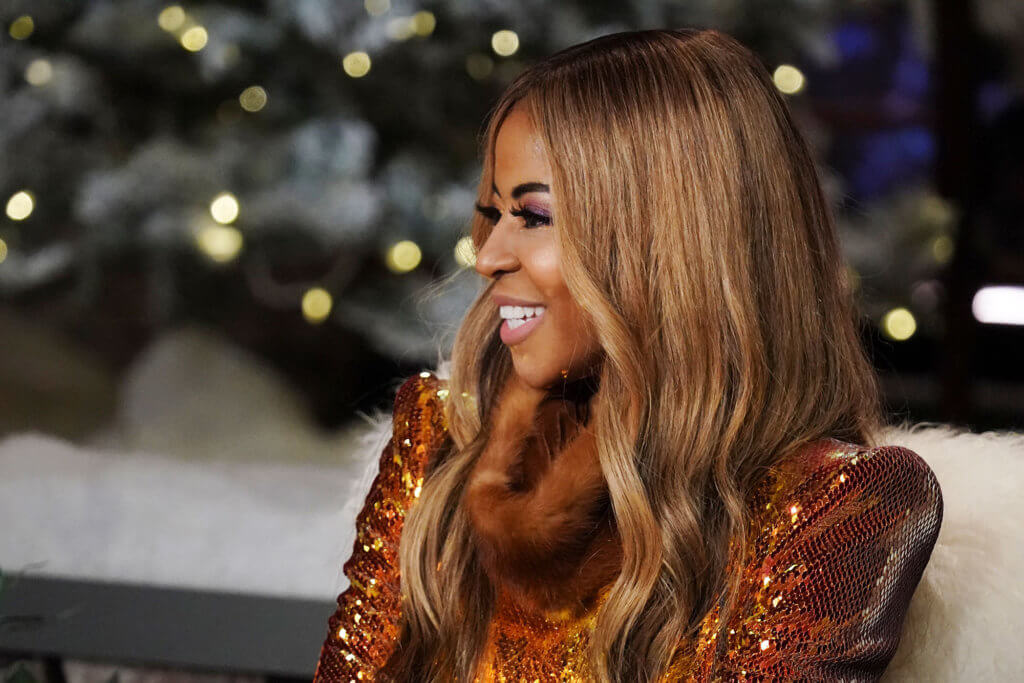 Lisa defends her bartenders because she uses them a lot, even though they're not employed by her company. Lisa paid for them as a gift, and they aren't cheap. Whitney says she could afford her own bar. She wanted to showcase Vida tequila and promote her castmate's business.
Lisa and Heather both claim to be traumatized by the other. Lisa is still upset that Heather called her dismissive. It's just not true. For instance, Lisa said something nice about Heather in an interview once. See? She's not a mean girl! Heather says that's just human kindness. She says nice things about people all the time and doesn't use it as a feather in her cap.
When Heather and Whitney say they have tried to be friends with her, Lisa's eyes tear up. Lisa says she's tried to reach out to Heather, but she keeps getting the door slammed in her face. Not true, says Heather. Lisa then blames Heather for all the hate she's gotten on social media all season. Heather says that's not her fault.
And that's the end of part one. So, do you think Heather is responsible for the Lisa backlash? Is Lisa really a manipulative, critical person?
Stay Connected With All About The Tea: Twitter Ι Instagram Ι YouTube Ι Facebook Ι Send Us Tips
I'm a fiction writer by day and a reality TV addict by night.