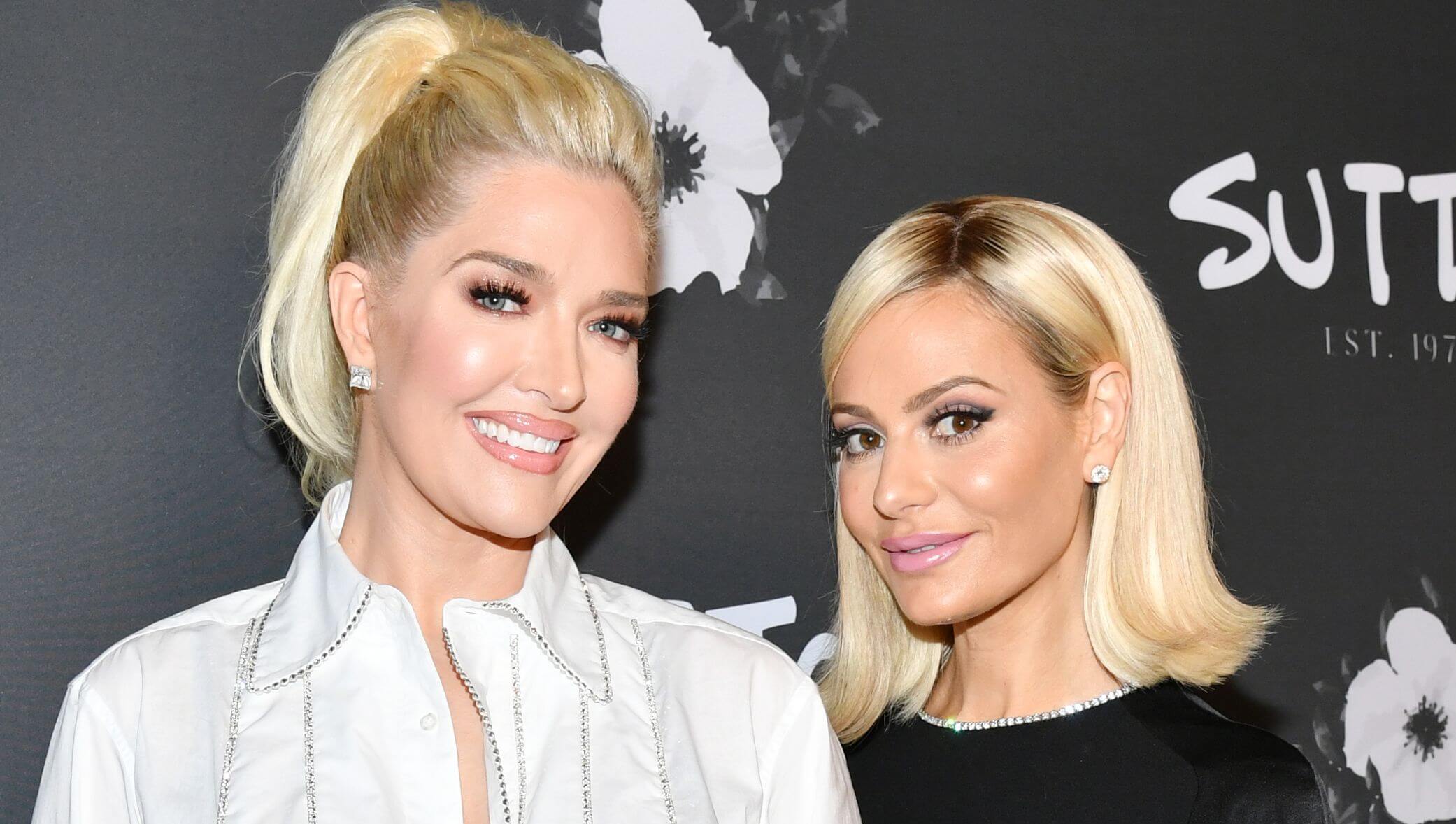 Dorit Kemsley is team Erika Jayne. The Real Housewives of Beverly Hills recently defended her co-star on social media, amid her divorce and imploding legal issues.
Attorney, Ronald Richards, shared a snap on Sunday that Erika Jayne had posted on Instagram, asking if the photo was captured inside the Pasadena home she shared with her estranged husband, Thomas Girardi. The photo could prove problematic, considering the ongoing bankruptcy cases against the attorney.
"I can 100% confirm this was NOT at the Pasadena home," Dorit remarked, hours later. "Please, give her a break already! Innocent until proven guilty. This has moved beyond reporting to full on bullying."
Erika Jayne moved out of the mansion in January and into a $1.5 million residence, according to a report by The Post. The Pasadena estate was burglarized last month, but police are unsure about what was stolen from the home.
Richards' suggestion could pose legal issues for the Thomas and Erika, because the house holds assets that could be seized in the involuntary bankruptcy cases. The once famed lawyer's assets were frozen amid a class-action lawsuit, making the unclear nature of what was taken from the home yet another problem. Legal complications could arise if Erika brought anything into or out of the home.
Erika Jayne didn't respond to confirm where the pic was snapped, but thanked her cast-mate for her support.
An insider told Page Six that the "photo was taken in Del Mar, where they were shooting the show," on Monday.
"Erika is doing OK but it's hard since she is getting bullied right and left," the source added. "The season is going great she is saying as much as she can and telling her story. Most of the ladies have been very supportive except a few."
Fans know that Erika's troubles began after she filed for divorce from Thomas, in November. Thomas was slammed by multiple lawsuits in December, one which accused the ex-couple of embezzling money designated to the families of victims of Lion Flight 610. They were also accused of staging their divorce, after it was alleged that they used the funds to support their lavish lifestyles. Thomas was slapped with a suit filed by his former business partner, and hit with another filed by Wells Fargo Financial Services, accusing the former famed lawyer of breaching contracts. Involuntary bankruptcy petitions were filed by the end of 2020.
As reported, Thomas' brother, Robert Girardi, was named his brother's temporary conservator, earlier this month.
Robert requested to take control of his brother's estate amid the 81-year-old's legal battles, but the judge only consented to Robert handling the lawyer's affairs until March 30.
Robert filed documents addressing Tom's involuntary bankruptcy case, alleging that his brother was experiencing short-term memory loss, and needed a conservator. He alleged that Thomas is "incapable of realizing" the consequences of the legal filings.
The Real Housewives of Beverly Hills returns to Bravo, this spring.
Stay Connected With All About The Tea: Twitter Ι Instagram Ι YouTube Ι Facebook Ι Send Us Tips