Bachelor
Lacey Mark Blows Lid Off 'The Bachelor' Production Set Up In Bombshell Expose!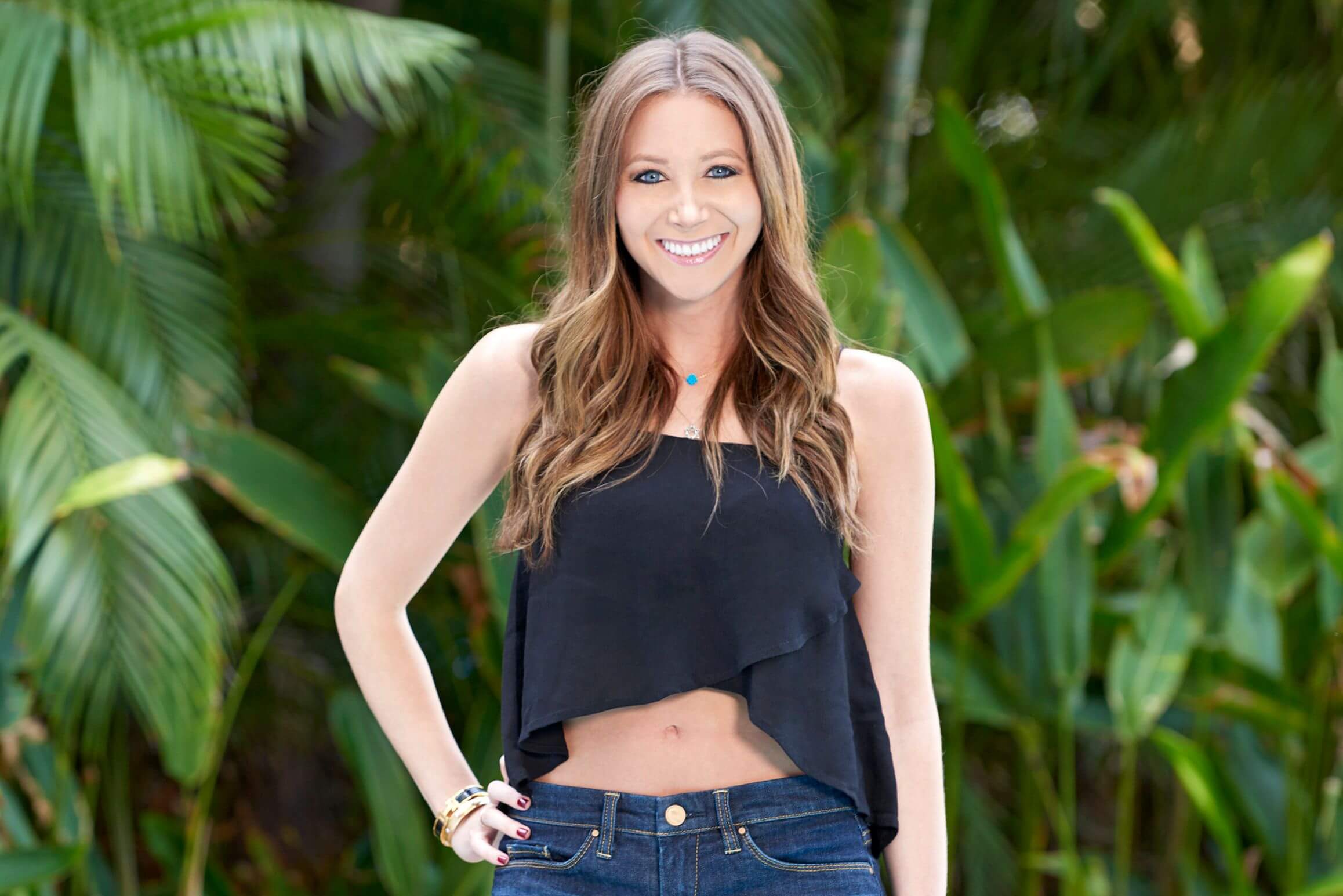 Lacey Mark, contestant on the 21st season of The Bachelor, is blowing the whistle on production manipulation, allegedly designed to bring about a pre-predetermined outcome.
Lacey Mark recently appeared on the Behind the Velvet Rope with David Yontef podcast — and alleged that her The Bachelor elimination was rigged, she was coaxed to cry on demand, and that rose ceremonies are not held in the natural order.
Lacey Mark, who was eliminated in week 2, was asked if she was upset by her elimination.
"So I wasn't because there's, so there's an out clause basically in our contract where it's like, you can leave at any point whenever you want," Lacey explained. "No questions asked, you just have to ask, obviously there are more legal terms, but that's the gist of it. So the night of the cocktail party that I got sent home, I was like, not really. I was like, I'm not interested in Nick. And if I'm not interested in Nick, like I'm not trying to be an influencer. I don't want to be here. So I pulled on the producers aside. I was like, can I go home? I was like, I think like, I don't, I don't really like Nick. I don't think Nick really likes me. Like, I'm starting to see some house, like girl politics form. And I don't want to be a part of it. Like, can I just go home?"
"And they were like, do us a favor. I'm like what?" she added. "They're like, you're getting eliminated tonight. Can you just stay so we can see when you get eliminated instead of having to create a whole other story line of you quitting, I was like, yes, that's fine. So I stayed for the rose ceremony where I got eliminated."
Lacey explained that producers had used her as a "filler" cast member and that they were fine with letting her go, because she had served her purpose for their created narrative.
"Absolutely," Lacey answered, when asked if she was sure about her predetermined "filler" role on the show. "There was a lot of interviews that I wasn't in on. They never really like focused on me at all. And like, there were times where I did have alone time with Nick, albeit like again two and a half minutes, but there were times where I had alone time with Nick where like, it wasn't even filmed. So I was like, Hmm."
Lacey added that she resisted an effort by producers to create a fake weepy interview exit. She also alleged that producers uncovered "little like nuggets and things that they can use against you or for you at some point throughout your journey." Lacey explained that production exploited her fear of horses during her stint on "Bachelor in Paradise," setting her up on a horseback riding date to capture a dramatic reaction.
"Because if I freaked out that's good TV," she quipped.
Lacey was asked if she was ultimately surprised that Nick chose Vanessa.
"I didn't get to know her that well," Lacey explained. "So I can't really say all the other girls who were there for much longer said it was completely obvious that they knew from the very, like, they knew that he was going to pick Vanessa."
"Well, it's also obvious, like who's gonna, like, who's gonna make it far. And who's not because like producers obviously pick favorites and they're not shy about it. So it's really easy to tell, like, if you're getting no attention from a producer, you're probably going home," she added.
She dished about a rumor alleging that the top spots are predetermined, during the casting process.
"There's all these rumors floating around that like the top 10 is predetermined before they even finished casting and things like that, which I would believe a hundred percent, especially based on seeing like how the producers work behind the scenes when you're actually there," Lacey explained. "So like on Nick's season Alexis Waters slept through an entire day, an entire cocktail party and just like woke up for the rose ceremony and got a rose, like it's predetermined."
"I felt on my season, which was it's predetermined and I imagined that happens on every season and everybody just feels it a little differently," she added. "Cause like the way you, the way it's shown too is like, that's not the order the roses are given, like it's all edited and chopped up."
Lacey shared that it was tough to get a date, after her appearance on the popular show.
"Dating apps were a nightmare after the show. I couldn't, I could not find a genuine, a person who genuinely wanted to go out with me. They'd be like, Oh, you're the girl from this interview? Or, Oh, you're the girl from 'Bachelor in Paradise.' Or like, Oh, you're the girl who cries on TV on Monday nights," she revealed.
The current cycle of The Bachelor airs on Mondays at 8 pm, ET, on ABC.
Stay Connected With All About The Tea: Twitter Ι Instagram Ι YouTube Ι Facebook Ι Send Us Tips