'RHOSLC' RECAP: Heather Gay Confronts Jen On Season Finale!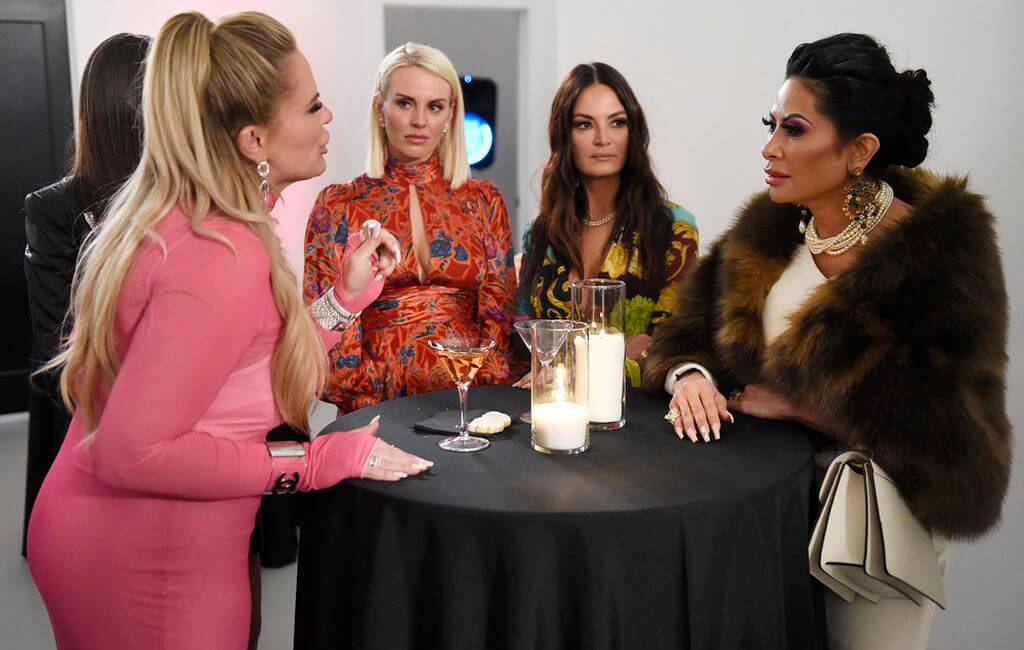 The women from the Real Housewives of Salt Lake City are back from Vegas. We see the ladies go about their lives. But interspersed with their everyday activities, the producers show us the drama from the trip to Vegas, where Jen Shah's temper lit up like Roman candle. Though the women went to see a hypnotist about their issues, nothing got resolved.
Heather Gay is getting ready for her the opening of her new, giant Beauty Lab location. She's having a monster party, and the construction workers are putting the final touches on the building.
Heather Gay pre-apologizes to her staff if she's short tempered. She's not only stressed about the new opening, and she's also dealing with the emotional fallout from Vegas.
Whitney Rose stops to see Heather. Neither woman has talked to Jen, but Whitney thinks Heather should disinvite Jen to the Beauty Bar opening. Is Whitney a masochist or something? Whenever Jen is invited to a party, she winds up getting drunk and causing a scene. Why should this event be any different?
Lisa Barlow meets up with Jen for a drink. After Jen orders a vodka, she thanks Lisa for calling her. Lisa is the only woman who's reached out to her.
Lisa had put a pin in her friendship with Jen, but after she saw Jen on the elevator in their hotel, she could tell Jen had been crying. Lisa felt badly for Jen and now wants to hear her side of the story. (I think we've pretty much heard Jen's side, and it's as narcissistic as it is nonsensical. She was angry that Meredith and Lisa forgave Whitney, and basically said both women need to pick a side.)
Lisa tells Jen she can't always leave an event in a rage. Lisa heard that Jen has been trying to find dirt on the other women. Not true! Jen says it's all been misinterpreted.
Lisa admits that Jen comes off as tough and forbidding, even when she's joking. Jen doesn't apologize for who she is. She blames her culture, her past, and her upbringing for her actions. She says being raised in Utah as the only minority, she was always on the defense.
Lisa needs to know that Jen isn't trying to be malicious. Jen says she's hurt, and she feels misunderstood. But Jen is most hurt by her bestie, Heather. How can Heather not have her back? Um, maybe because Jen slapped Heather, got in her face and screamed like a crazy person.
Lisa is very sympathetic to Jen, who says she goes ballistic when her character is attacked. Lisa tries to tell Jen that when she flies off the handle, she leaves herself open for judgment.
Jen been working on being calmer, because even her husband, the Coach, can't talk to her when she's in a rage. Jen has decided she needs to dial it back and meet the women half way, so they can hear her side of the story.
At Meredith's home, her husband, Seth, is in residence. She feeds him a sliced banana. Because she's domestic like that.
Meredith discusses her trip to Vegas. She's never had this kind of drama with girlfriends. And she doesn't like that Jen has been gossiping about her marriage.
Whitney meets up with her dad. He's completed his rehab and is almost done with sober living. Now, he's cutting her hair to get a job as an instructor at a beauty school.
Whitney is the only family member who stood by him through his addiction. She's proud of how far he's come and hopes he can continue his sobriety so she doesn't get her heart broken again.
Meredith stops by Beauty Lab. Heather orders champagne and takes Meredith back to the office, which is full of boxes. They immediately discuss Vegas.
Meredith says she has compassion for Jen. The woman is shitting on everyone in her life. There must be a reason for it. But on the other hand, she no longer trusts Jen. Jen hurt her family, and that's not acceptable.
Heather needs an apology from Jen if they are going to move forward. She's put up with a lot of shit from Jen over the years. And if her girls had a friend like Jen, she would tell them to get a new friend.
Heather has a habit of putting up with people who don't appreciate her. She did it in her marriage, and she's done it in her friendship with Jen. She's tired of not speaking up to avoid confrontation.
Lisa is at work on her boys' male hair care line. It's called Fresh Wolf. I seriously hope the plain black and white labels aren't the final product, because it's pretty bland.
Lisa's husband and boys come into the office to see her. They bring her favorite thing: Diet Coke.
Jack, who is fifteen, wants a Range Rover. She says he can get it by selling hair products. Go forth and sell! But while she's busy talking up her kids' business acumen, little Henry, who's nine, is stacking jars of pomade like they're building blocks.
Though Lisa tells us she's created mini moguls, she and her husband are the ones shelling out money for this venture. So, how are the kids taking ownership? Jack tries to pitch the products, but Henry keeps interrupting. Jack tells his dad, John, to use the turmeric product to stimulate hair, because John is balding. Good luck!
Lisa wants to figure out the marketing, then she plans to put Jack in front of the investors and deliver his sales pitch. But Henry? Well, he's busy doodling on the white board.
At Mary Cosby's church, there's a fuzzy picture of her grandmother meeting Jesus. Mary says the church is place where love flows. And that's why she asks her guitarist if he's gaining weight. Then she berates her choir members for not getting their parts right. And she calls them out by name.
She preaches to the choir. Literally. And starts crying at her own words. There's nothing humble about Mary.
Coach Sharrieff has set up a dance lesson for Jen. They're going to do the salsa. She's been asking him to do this for years, and he's finally getting to it.
Both Sharrieff and Jen are pretty good. They've got some skills. Jen tells us Sharrieff was in a dance group when he was in junior high school.
After the lesson, Sharrieff pours her a glass of champagne. He's decorated the table with rose petals and feeds her strawberries. Jen is in heaven.
She tears up as she thanks him. She also apologizes for being so resentful of him since her dad passed. If only her girlfriends understood her the way her husband does.
Sharrieff tells her to say she's sorry and own her part in the drama. But he also tells her she has a good heart.
The night of the Beauty Bar opening has arrived. We see the women get ready for the big event.
Heather's ex, Billy, is on hand, along with her daughters. The décor is awash in pink, from the roses, the angel wings, to the cotton candy cocktails.
She gives Billy a tour of the building. She says nothing happens in Utah without an ex's stamp of approval. He's happy for her, gives her praise. She's finally stepping out on her own.
Mary arrives first. Then Meredith shows up wearing a bejeweled veil. Can she see through it? Sort of. She says it's high fashion. People from Utah just wouldn't understand. In her talking head, Whitney connects two disposable masks and straps them to her face. Now this is high fashion, she says. It was pretty funny.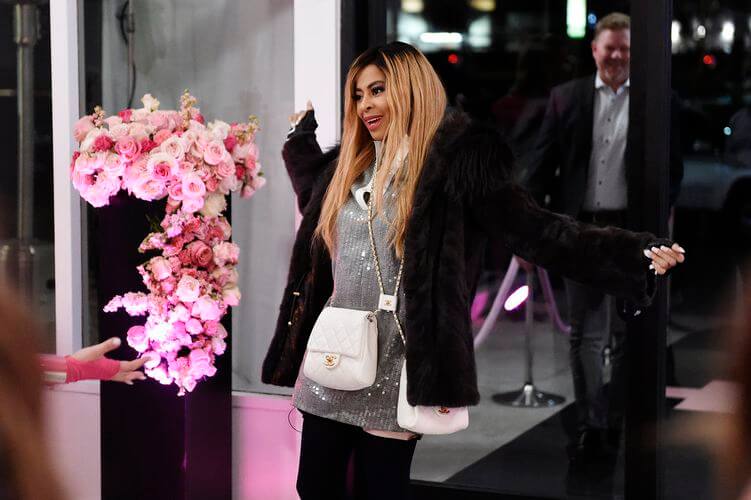 Whitney shows up with her husband, Justin. She chats with Mary and Meredith. Even Mary, who loves fashion, doesn't understand Meredith's mask.
Lisa comes in next. She makes a beeline for Meredith, her BFF. They talk about Vegas, and Lisa says she met up with Jen. This is the first time Meredith has heard of it. As she's talking, Lisa makes Meredith take off the veil.
Meredith feels a little betrayed that Lisa reached out to Jen. Meredith believes Jen tried to hurt her family, and she expects Lisa to have her back. Lisa says she just listened to Jen. She's not committing to a relationship. She's trying to be a good person. Meredith says Lisa can be friends with Jen, but Meredith is over it.
Whitney and Mary stop by the oxygen bar. Of course, they start talking about Jen. Whitney describes what happened in Vegas, now angry Jen got after saying she forgave Whitney. Mary tried to tell them about Jen, but they didn't listen. #ToldYouSo
Jen arrives last. Heather wasn't even sure if Jen would show up, and she's not sure if she's happy to see her friend or not. Will Jen support her or sabotage her?
Whitney approaches Jen first. She's tried hard to come to Jen and talk to her in the past, and it didn't get them anywhere. Whitney doesn't need toxic friends in her life. Jen says she's passionate and aggressive. But Whitney doesn't want to be anyone's punching bag. Jen thinks the other women don't understand her way of communicating. She does apologize, and Whitney accepts it. Then Jen swans past Mary without acknowledging her.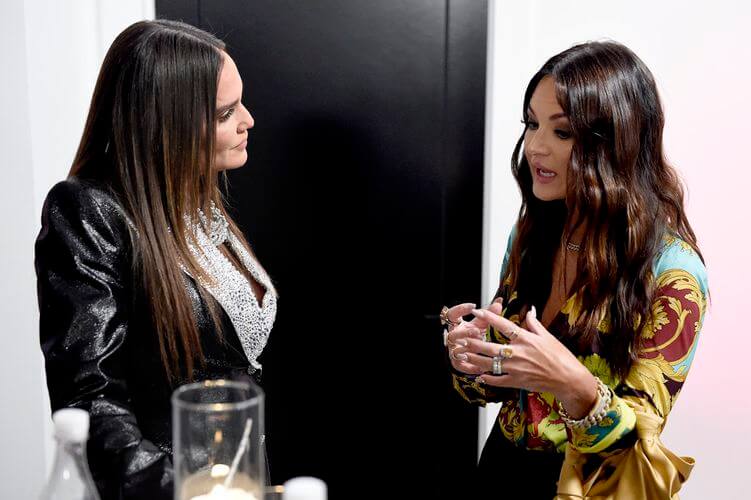 Lisa finds Jen, compliments her on her dress. The two share a laugh, while Meredith looks on in disgust.
Heather gives a speech, thanking everyone for coming. She's tired of apologizing for her success, of being humble. She's ready to let her light shine.
Meredith is talking to some rando about how she is tired of having bad people around her. She needs to listen to her gut. Just then, Jen sidles up to the table. The man excuses himself, leaving Meredith and Jen alone.
Jen says she's sorry, she cares about Meredith. She apologizes for coming after Meredith and her family. But she doesn't take full responsibility, because she says she shouldn't have entertained the discussion about Meredith's separation. (Woman, you are the one who brought it up in the first place, not Whitney.)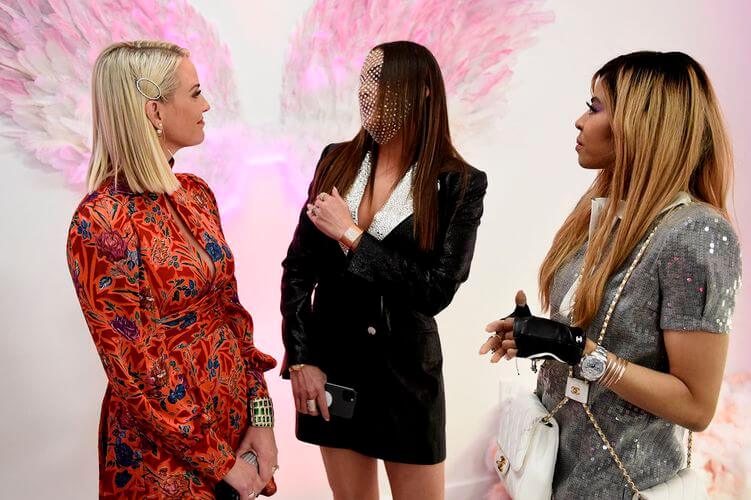 Meredith needs to protect herself and her space. She can't just put it behind her until Jen proves herself. Jen can't understand why Meredith won't accept her apology. She said she's sorry. Jeez!
Heather comes up and asks what's going on. Jen admits she apologized, and now Heather is ready to talk to Jen.
After fishing for a compliment, Heather finally gets Jen to say the party is great and the building is beautiful. But what's got Heather hot is that when the women were in Vegas, Jen said she didn't trust Heather. That was a slap in the face.
Jen got heated when Heather told her she'd acted badly. Heather was being a good friend by telling the truth, but Jen felt blindsided. Heather is finding her boundaries. She won't let Jen speak to her like that ever again.
Lisa, Meredith, and Whitney are huddled together. They're all feeling very uncomfortable at Heather's raised voice. Lisa even goes over to the two women and tells Heather to whisper. But Heather is letting Jen have it, and it's been a long time coming.
Heather needs Jen to own her behavior and apologize. I wonder if this will be the magic word in Andy Cohen's drinking game tonight. We've talked about apologies this entire episode.
Heather wants Jen to appreciate her as a friend, and she wants Jen to admit she took advantage of Heather's friendship. Jen hasn't shown up for Heather.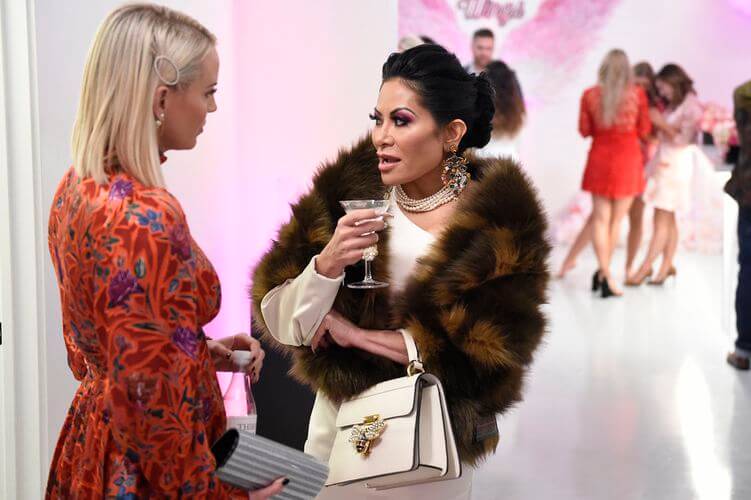 Heather says their relationship isn't balanced. She always overlooks Jen's behavior, and it's not reciprocated. Jen says Heather shit all over her in Vegas. What?! No, it's the other way around. Jen slapped at Heather, screamed at Whitney, yelled at Meredith and Lisa. Who showed up in her room later? Heather. Heather always follows Jen, making sure she's all right and smoothing her ruffled feathers. Jen never does that for Heather.
Jen says she's been wrong. She apologizes to all the women, who are grouped around the table. She says she'll work on herself and prove to them her intentions are good. But Whitney says Heather needs to hear the things Jen is sorry for. Jen doesn't know what to say. What exactly did she do to Heather again? Oh, boy.
The other women wander away. Heather forces Jen to admit she hasn't been a good friend. Now, they can move forward. Heather and Jen hug it out.
And that's our season. So, did you enjoy it? Do you think Jen will ever change? Should Meredith have stuck it out and had confrontations with the other women? And who was your favorite SLC Housewife?
Stay Connected With All About The Tea: Twitter Ι Instagram Ι YouTube Ι Facebook Ι Send Us Tips
I'm a fiction writer by day and a reality TV addict by night.