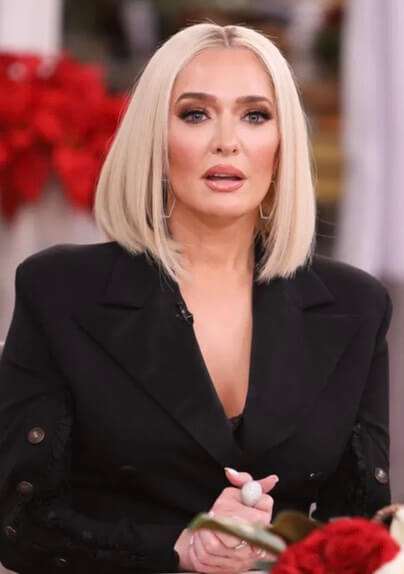 EXPOSED…A former associate of Thomas Girardi is exposing Erika Jayne as a 'classless idiot' during an appearance on Heather McDonald's Juicy Scoop podcast.
READ ALSO: Thomas Girardi Sued For Fraud & Accused of Stealing Money From Poor Victims!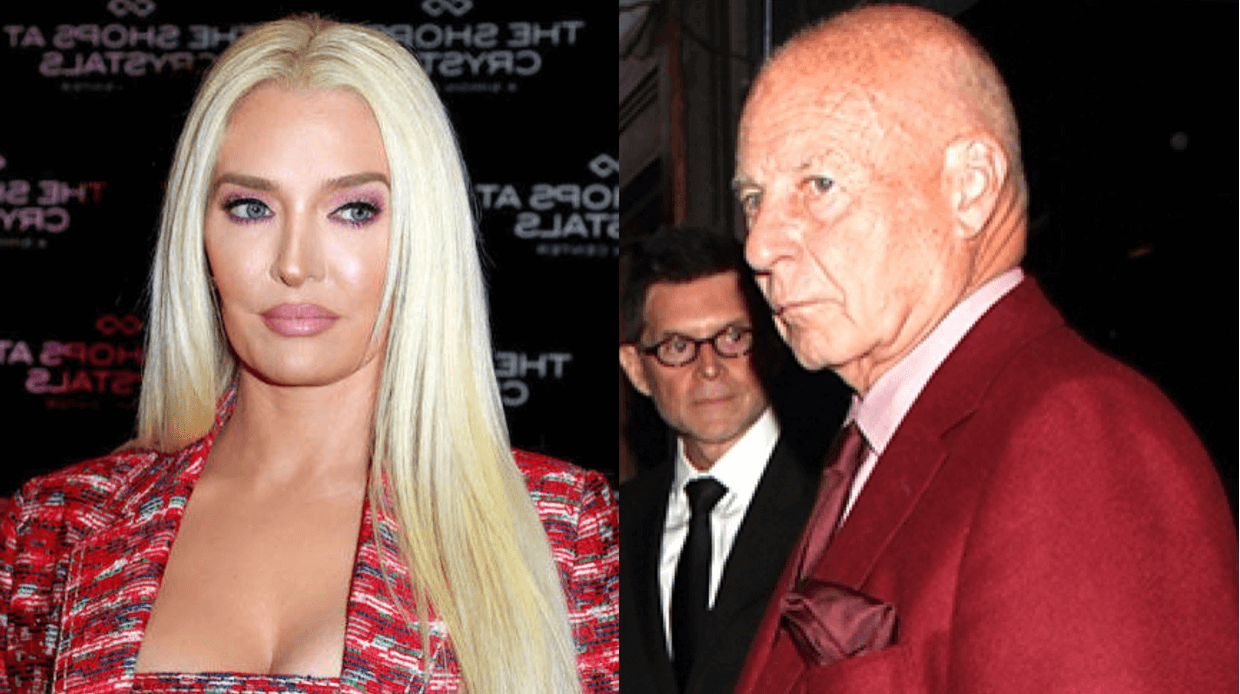 Kimberly Archie, a former employee and client of Thomas Girardi is spilling the tea about working with the fallen powerhouse lawyer.
During an appearance on Juicy Scoop podcast — Kimberly Archie dished about how Tom Girardi really feels about his wife, Real Housewives of Beverly Hills star, Erika Jayne. Kimberly Archie also called out the reality star for exhibiting what she described as classless behavior.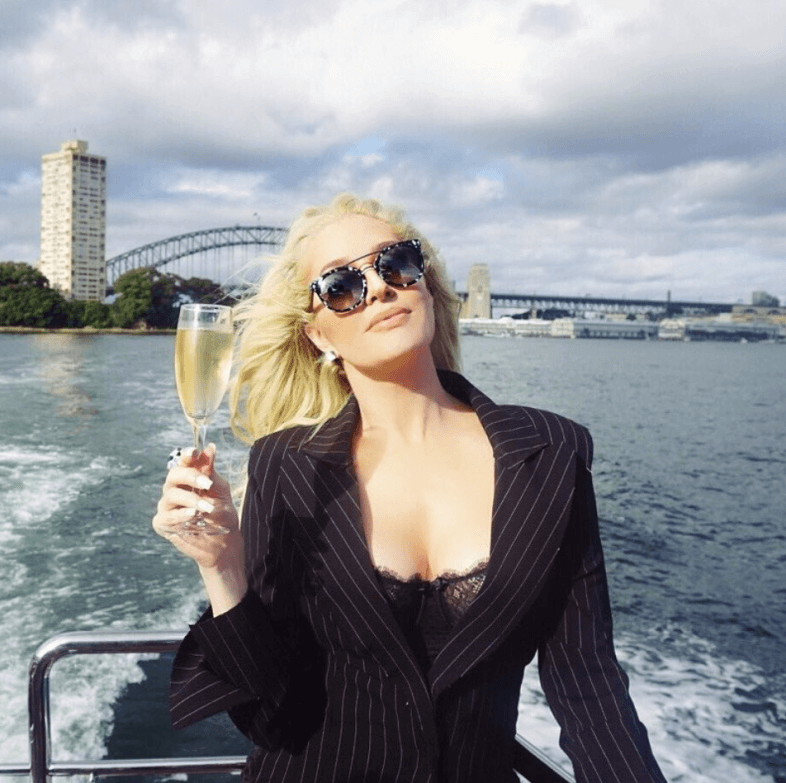 Kimberly Archie began working with Thomas after the famed lawyer repped her best friend, Kathy Ruigomez, whose son was left in a coma and badly burned after a 2010 Pacific Gas & Electric Company gas explosion. Ruigomez is currently suing Thomas for the $11 million he failed to turn over to the family.  Thomas also represented Archie in her son's wrongful death case, while she was working for him.
Archie admitted that she misjudged the attorney's character. " … you can't go into a shark fight with a guppy, you gotta bring a shark," Archie told Heather.  "And Tom was a shark. I thought he was a good guy shark, and obviously that wasn't true, but a lot of people thought he was a good guy. I wish I would have understood what was going on sooner, but hindsight's always 20/20."
Archie shared personal insight about how Thomas truly felt about his wife, after working with the attorney for years. 
"When Tom would talk about Erika, he would light up the room," Archie shared. "I fully believed he was madly in love with her. He would be so excited to talk about what she was doing and he seemed so proud of all of her accomplishments, her book, it making the New York Times bestseller list. I mean, when she got Roxy on Broadway, I mean, he loves Broadway and that's something we would chat about."
Archie revealed that she was shocked to hear that Erika had signed on to RHOBH, because Thomas always advised his clients to avoid reality TV and live "quieter" lives, after settling their cases. 
"When I found out about them doing Housewives I was floored, and I mean floored," she revealed. "Actually, I didn't believe it. We had talked about a client doing a reality show after they had settled a case, but it was a benign show, a fishing show or whatever, so it wasn't necessarily that juicy of a show. And he was adamant, like, 'no reality TV, that's not what's good for them, they need to keep a quieter life.' So, I initially was like  'wow,' because it was really wild that he would [agree to do the show]." 
Archie said that she told Thomas that she was "blown away" that he had agreed to allow Erika to do the show. 
"He literally just said, 'This is for Erika. This is for her career and I'm gonna do it.' And that was it and I was like 'wow!'" the former Girardi Keese associate said. 
Archie shared her personal thoughts about the flashy reality star and her recent behavior. 
"Her perspective on the victims is really interesting because she's not saying much. She's doing a few things like posting lots of photos, and I understand some of them are probably required by different contracts, but still, to taunt people and say we're all gullible," Archie said, pointing to one of Erika's Instagram captions. 
"Really, the victims are gullible? Gullible to what? How come she's not coming to the US trustee for the bankruptcy case  and saying 'Hey, I'll help you find the assets.' Instead, you're posting selfies and saying we're gullible? No, you're an idiot is what you are and you have zero class. It's a perfect example of money can't buy class," she added. 
Erika confessed on RHOBH that she never felt comfortable in her husband's legal world, and often felt that she didn't fit in with the other lawyers' wives. 
"I think one of the things that maybe didn't sit so well …, is she created a persona based on money," Archie opined.
"When your money – even if it wasn't stolen – came from people like my son's wrongful death case, or a burn victim, or somebody's family member who died of cancer, or was injured in a train crash, or died in a bus rollover that shouldn't have happened, you probably could have a little more etiquette and class about how to let people perceive how you've enjoyed the wealth that has come from these terrible tragedies."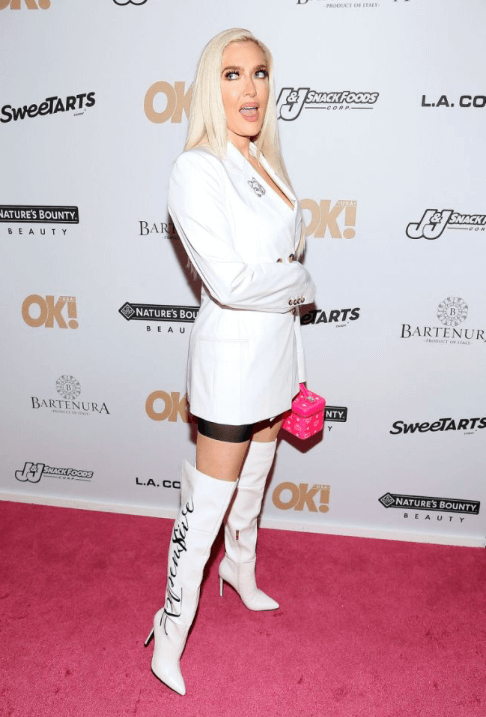 "There's an amount of decorum that she could have had," Archie added. "Nobody's saying that people can't make a ton of money, but she could have been a little more tasteful about her presentation of having this lifestyle."
The Real Housewives of Beverly Hills returns this spring. 
Stay Connected With All About The Tea: Twitter Ι Instagram Ι YouTube Ι Facebook Ι Send Us Tips