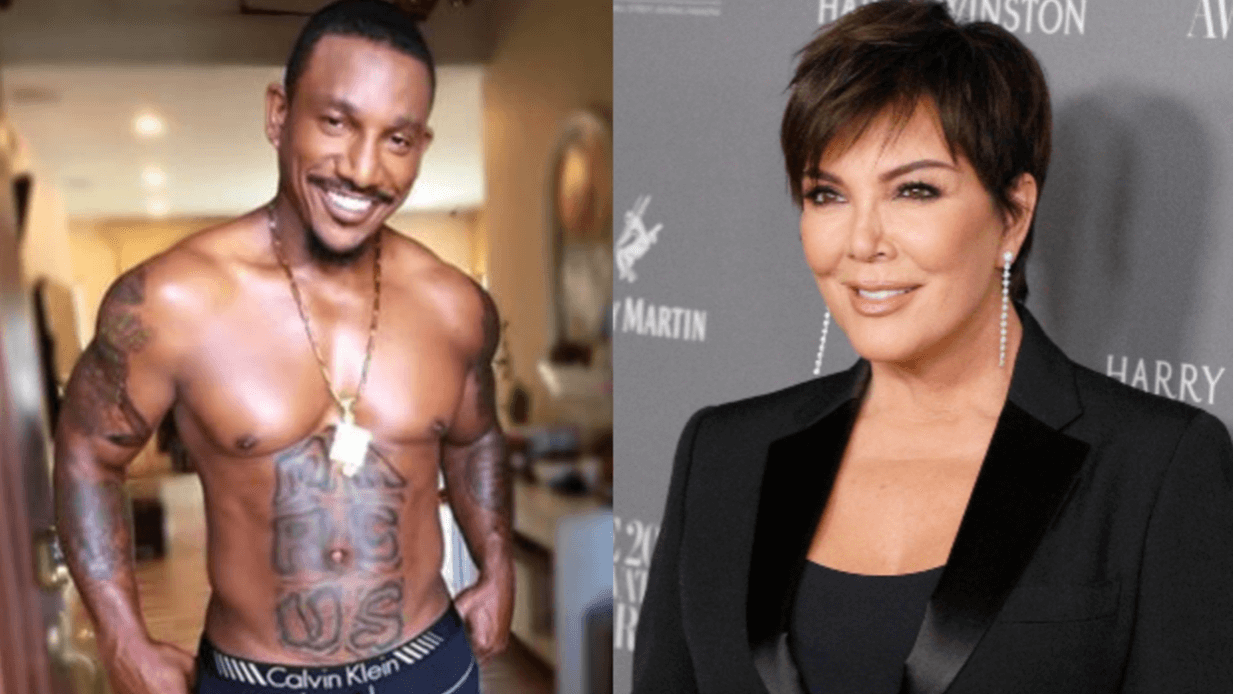 Kris Jenner is facing a multi-million dollar lawsuit after being accused of sexual harassment by a former security guard. He is asking for $3 million dollars in damages. 
Marc McWilliams accused the Keeping Up With the Kardashians star of behaving inappropriately while working as a bodyguard for the reality TV family. McWilliams' allegations are outlined in a case status document obtained by the Blast. 
RELATED: Kris Jenner 'Carefully Controlled' Kim Kardashian's Raunchy P*rn Past In Explosive New Biography!
"(The security guard) seeks to recover his damages, which arose from unwanted sexual and gender harassment. (He) repeatedly complained to supervisors and human resources, but no action was taken employer. Defendants clearly retaliated against (him) for lodging complaints about said misconduct and terminated him on or about September 2019," the new filing reads.  
The alleged victim filed the lawsuit after alleging that the Kardashian "momager" "embarked on a pattern of conduct involving non-consensual physical contact with him of an inappropriate and sexual nature."
The ex-bodyguard alleges that he was the victim of unwanted contact, including—"Massaging (his) neck, shoulders, arms and back without consent, causing her hand to rest on (his) thigh and groin, causing her pelvis to rub against (his) back and/or rear-end without consent or approval, causing her hands to come into contact with (his) rear-end without consent or approval."
Kris Jenner has denied the allegations and is threatening to countersue both McWilliams and his attorney for malicious prosecution. 
Jenner's attorney issued a statement to the outlet, clarifying that the matriarch "vehemently denies" the claims, calling the lawsuit, "absurd claims as completely fabricated and false fiction without a scrap of truth to them."
The alleged victim's legal team claimed that they planned to file an amended complaint which will present "two new allegations against Kris Jenner," in a recent hearing in Los Angeles.
Jenner was reportedly not present for the hearing, but her attorney gave a statement to DailyMail. 
"'This lawsuit, filed back in September, has yet to be served on Ms. Jenner and involves events alleged to have occurred more than two years ago. The allegations are not only wrong and scandalous but seem designed to coerce Ms. Jenner into silence via a settlement. This will not happen."
The lawsuit isn't the only legal drama in the life of the reality TV mom. 
As reported earlier this month—Kris Jenner threatened legal action against social media influencer, Ava Louise, if she didn't stop spreading rumors after posting a TikTok suggesting that Kanye West had been hooking up with YouTube star, Jeffree Star. Ava's TikTok dropped while divorce rumors were swirling around Kim Kardashian, and Kanye West. The beauty guru denied the rumor. 
After the rumor took off on social media, Ava admitted that she made up the story, and also alleged that she had received a cease and desist letter from Kris' company, threatening legal action if she didn't stop spreading rumors about Kim and Kanye. Ava has nearly 600,000 followers and the video has been viewed 8.4 million times. 
Kris' rep told TMZ that Ava had also fabricated her cease and desist claim.
"We have zero clue who this person is and have not yet taken legal action. However, if she continues to spread lie after lie and a fake letter in a desperate cry for public attention, which she has admitted on record that she's seeking, then we will have no choice but to take legal action on principle," the rep added. 
"Making up fake stories in an effort to monetize and get attention which has a direct effect on people's lives is not OK. Perhaps she should spend that time instead seeking the help that she clearly needs to deal with her issues," the spokesperson said.
Stay Connected With All About The Tea: Twitter Ι Instagram Ι YouTube Ι Facebook Ι Send Us Tips