EXCLUSIVE: Christi Lukasiak Talks Jojo Siwa's 'Disgusting, Ignorant' Comments & 'Dance Moms' Drama!
Christi Lukasiak was just an average mom and wife living in Pittsburgh when she was chosen to star on Lifetime's hit reality series Dance Moms. The show blew up overnight and her life was never the same again. From attending award shows, meeting celebrities, and traveling the world, Christi, the other moms, and the young dancers rose to become superstars and pop culture icons. Even though Christi left the show after season 4 and then exited again after her return in season 7, she will always be a play a huge role in the success of Dance Moms. 
Recently, Christi got a taste of the Dance Moms drama once again after a clip from a Zoom Q&A she did went viral on TikTok. In the short clip, Christi says that Abby Lee Miller's assistant choreographer, Gianna Martello, is "not nice." The video quickly blew up, and one of the show's former cast members, Jojo Siwa, weighed in. She called Christi's comment "the most disgusting and ignorant thing" she's ever seen, and claimed that the choreographer had one of the most stressful jobs on the show. 
We caught up with Christi to get her take on Jojo's comments, other swirling social media rumors, and to dish all things Dance Moms. 
Check out  AllAboutTheTea.com's exclusive interview with Christi Lukasiak below.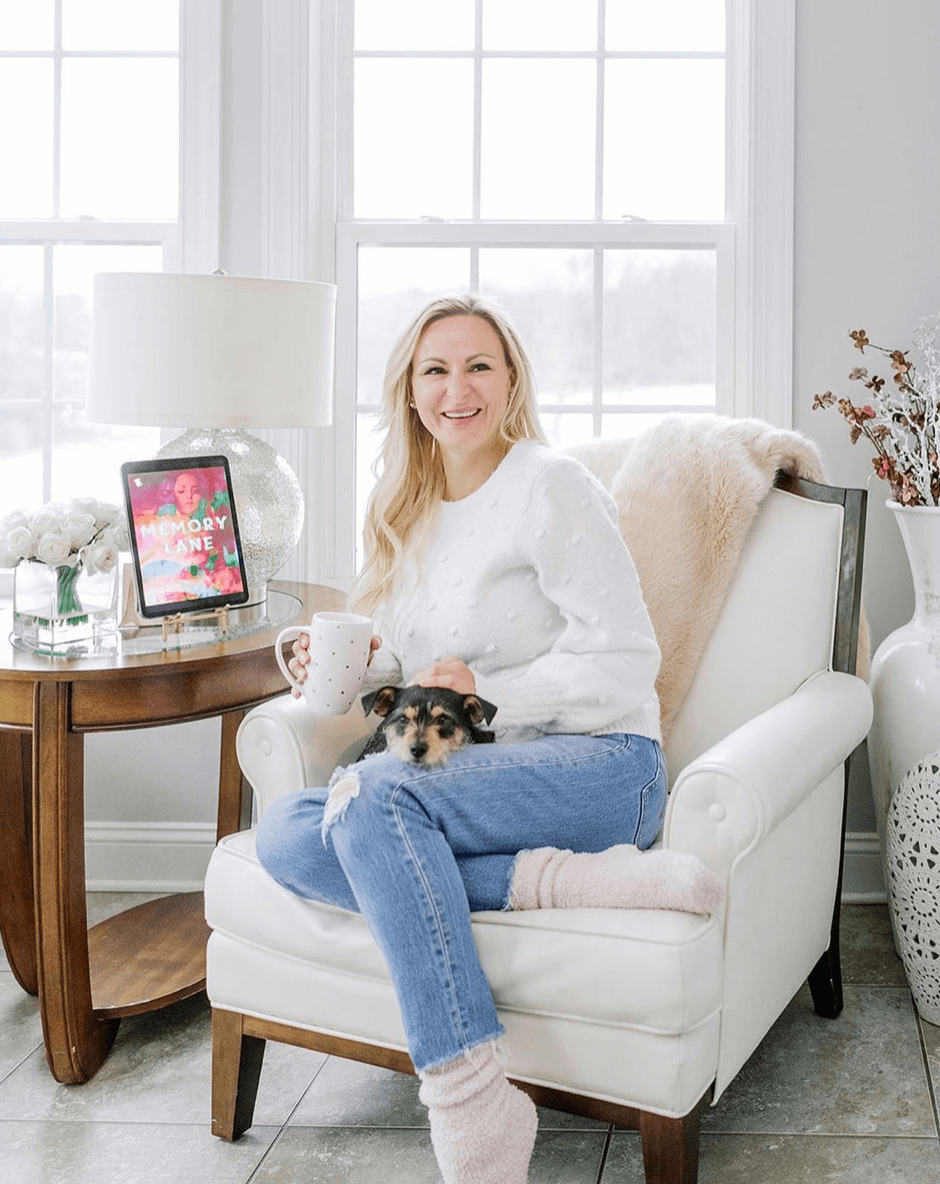 Q: There's been a lot of drama on TikTok recently after you said something about Gianna not being a very nice person… Jojo Siwa even got involved. What was your reaction to that and was what you said taken out of context? 
"I was a little shocked at the reaction. I was just giving my perspective from my personal experience. I have no idea what Jojo's experience was like because we never filmed together, but I'm glad she felt it was positive." 
Q: Why did you decide to return to "Dance Moms" back in season 7? 
"It wasn't me… it wasn't me at all, it was Chloe! Which was really surprising because, for years, we did not speak of Dance Moms. We left in a not-great situation, so we just really didn't talk about it. What was interesting was I had heard they were back in Pittsburgh filming (what I thought) was the show finale… they had come back to Pittsburgh to put a button on the show and end it. They usually film Tuesday-Saturday for an episode, so I think I had heard that Monday that they were back in Pittsburgh. I told Chloe that Dance Moms was back in Pittsburgh filming an episode and that the show was over… and I'm not even joking, she looked at me and she burst into tears. She said, 'I have to go back… I never got to leave on my own terms, so I have to go back or I'm going to have a hard time with this.' I got on the phone the next day and called the powers to be at Lifetime. I told her that Chloe needs to come back for closure and she said we'll make it happen. That was I think Wednesday when I spoke to her, then my family and I went to New York for a few days for a family event, and it was literally Friday night & I was still on the phone going through negotiations on what I would & wouldn't do. Then they finally put a button on it around 9:00 PM and they sent a car for us the next morning around 6. NO ONE knew we were coming. Like literally, no one. I think the show-runner knew. None of the producers knew none of the crew didn't know… they kept us under lock and key until we walked in that door. And then, of course, the show got picked up for another half-season. I wanted it to end with Chloe walking in saying she might dance again. That would have been such a fun ending, but of course, it had to go on."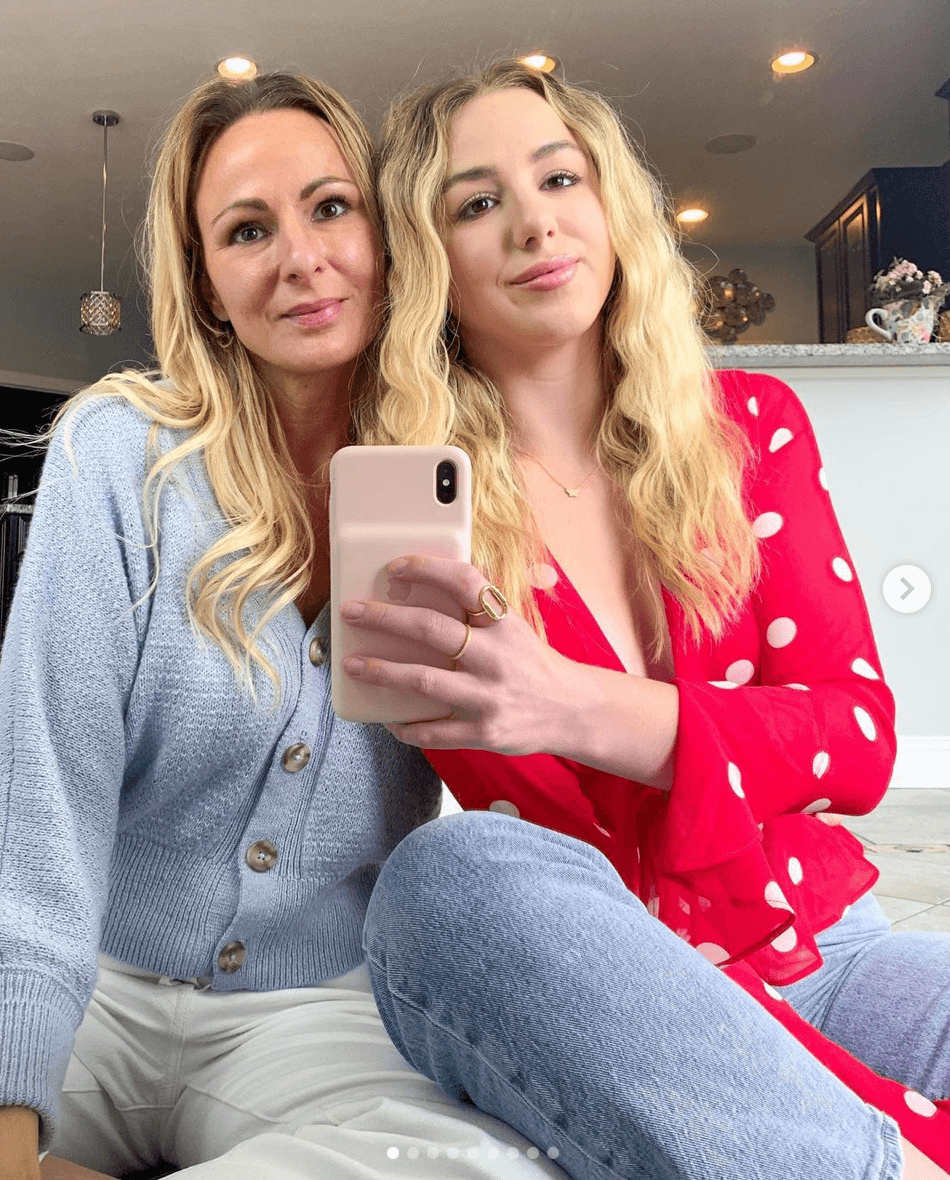 Q: What is your favorite moment from the show? What is something you regret? 
"There's a lot! I will say obviously when Chloe won nationals in season 2, that was amazing. That was such a moment! It wasn't just a moment for Chloe, it was a moment for people who rooted for her. I loved that for her and the fans. Another moment that I love to go back and watch is in season 1 in Vegas when the moms went to the ice bar. That scene is one of my favorite scenes of all time because that was filmed literally an hour before the show premiered in the United States. We were in Vegas, our families in Pittsburgh already had seen the show and we had not. Even though we didn't talk about it on air, we were talking about it amongst ourselves. It was such a fun moment because we were literally gitty. It was really the last moment that we were just moms from Pittsburgh and not the "Dance Moms." It's kind of nostalgic for me to watch that." 
"There's two things I really regret. I HATE that I ever fat-shamed on that show. Just because I think that the world has pivoted a lot in the last 10 years and I think those were low blows. If the show was on now, I definitely wouldn't have gone that route. The other thing is that I really freaking hate the fight in New Orleans. I'm completely responsible for it and it's taken me years to admit that, but it was 100% my fault. I was drinking a lot that day, it was New Orleans! I hate that fight… I make fun of it a lot, but I hate it."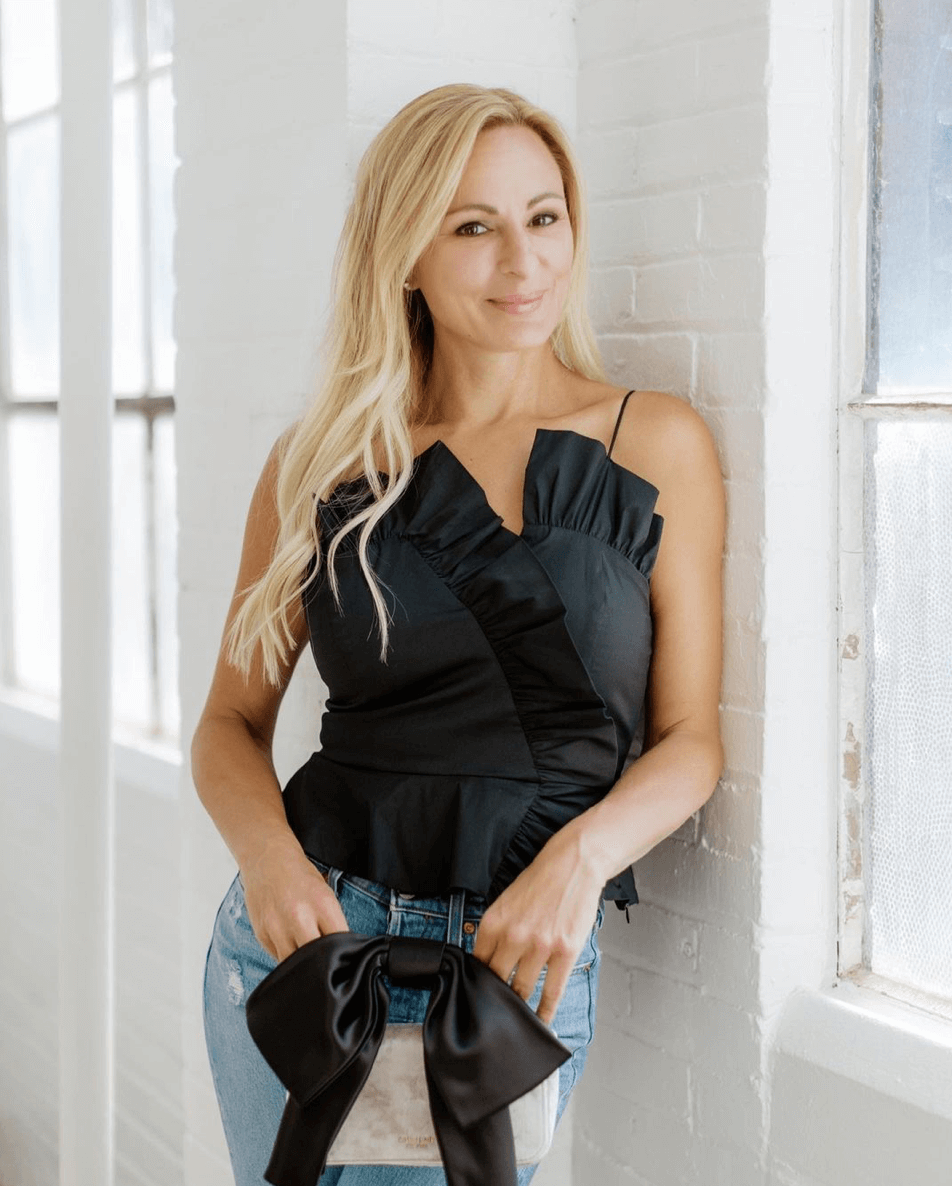 Q: What comes to your mind when you hear each person's name? 
Kelly– "Partner in crime." 
Holly– "Holly gives me a warm and fuzzy feeling. I just love my friendship with Holly!" 
Jill– "Over-the-top" 
Cathy– "I always loved filming with Cathy because she was fun to fight with." 
Melissa– "She's wily." 
Yolanda– "I would say that she is a little delusional." 
Leslie– "Relentless" 
Q: Did you know anything about Studio 19 being on "Dance Moms" in Season 8? If so, what was your reaction? 
"I'll be very honest. I only ever watch the episodes that I was on and I only ever watched them the first time they aired because normally I would either be tweeting for the network or I just wanted to watch to see how much people were gonna hate me online that week. I didn't even watch seasons 5 and 6 after I left, and I certainly didn't watch season 8. Now with Studio 19, that's where Kendall came from originally… That's where she grew up dancing. Jill brought her over and this is no shock, but Jill saw Dance Moms, and then all of a sudden she was at our studio that summer taking classes. That's why the moms were a little bit annoyed with Jill at the beginning." 
"Now, regardless of how she was portrayed on the show or anyone else's experience with her, Tammy (owner of Studio 19) was lovely to my children. She couldn't have been kinder, she couldn't have been more supportive, and she couldn't have been more accommodating. She was VERY good for Chloe because Chloe had come away from a pretty harsh experience and Tammy really tried to make sure that she had a positive experience." 
Q: In season 8, there was a deleted scene where Abby made a smart comment that she never wanted Chloe to win and she won all the time. What is your reaction to that comment? 
"I have been saying it for years and she finally admitted it."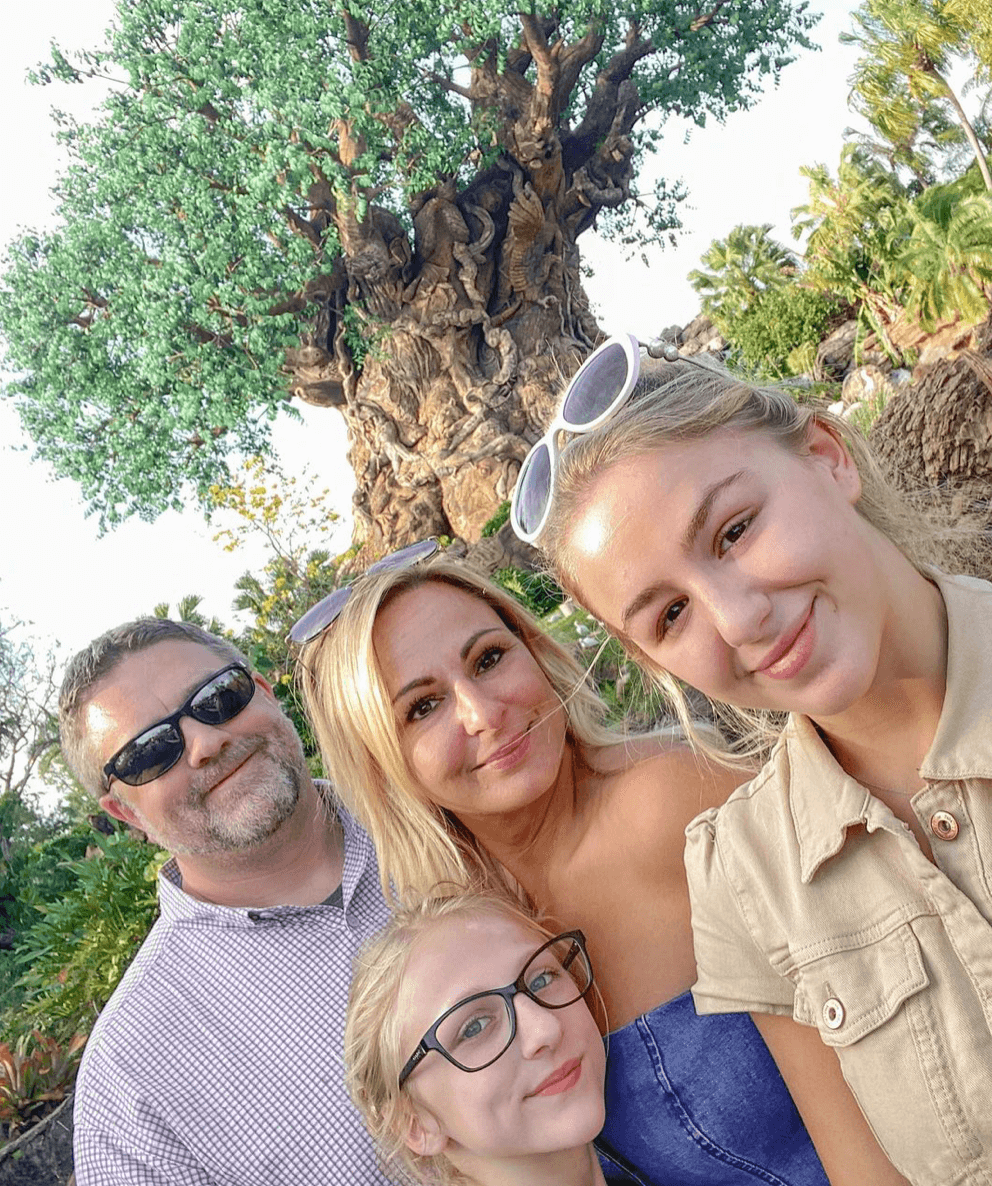 Q: Who do you still keep in touch with from the show? 
"Kelly and Holly. Then I have a group chat with all of the OG's (Holly, Kelly, Jill, Melissa, and I). I also talk to Kira, Kalani's Mom. I actually probably would have been closer with Kira on the show had I stayed on for seasons 5 and 6. I never had an issue with Kira, other than the Kelly situation but I blame Abby more than Kira for that." 
Q: I know you were going to be on the podcast, but you ended up backing out. What happened with that? 
"I was part of the podcast at the beginning. I was part of the pitch and everything with it. I decided at the eleventh hour that I didn't want to do it. It didn't have anything to do with the women. I decided that I wanted to focus more on the business I was growing with Adulting 101 and the sorority talks. I wanted to be able to talk to the people that I wanted to talk to that I felt my listeners would enjoy. Even though I still talk about Dance Moms, I don't live in that headspace anymore… like I can look at it with perspective. I feel like if I would be sitting in a room with all of us together, I would automatically revert back to being 'Dance Mom Christi' and I don't want to go back to the person that I was at that time. I'm happy to reflect and talk back about it, but I wouldn't want to go back to it… if that makes sense." 
Fans can watch Dance Moms on mylifetime.com.  
Stay Connected With All About The Tea: Twitter Ι Instagram Ι YouTube Ι Facebook Ι Send Us Tips