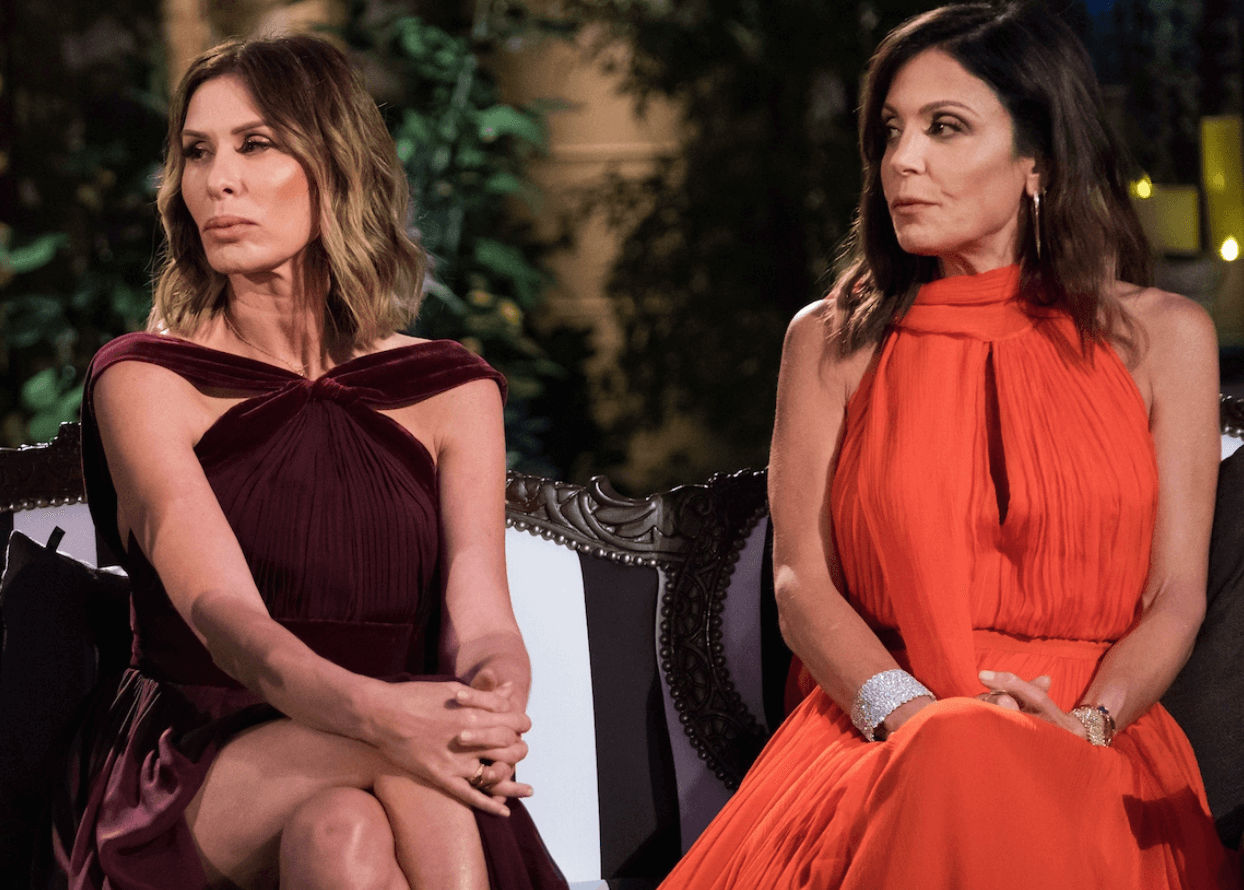 The breakup between Real Housewives of New York besties, Bethenny Frankel, and Carole Radziwill rocked the cast during Season 10, and it looks like the real drama behind the split has been exposed.   
RELATED: Carole Radziwill Confronts 'Bully' Bethenny Frankel At 'RHONY' Reunion!
A story, which has been circulating on social media, alleges that the feud occurred after Bethenny pushed Carole to connect her with her friend, Cassandra Grey. Cassandra's husband, Brad Grey, the CEO of Paramount,  passed away in 2017. Fans will remember that Carole spoke about spending part of the off-season with Cassandra, in the aftermath of her husband's death.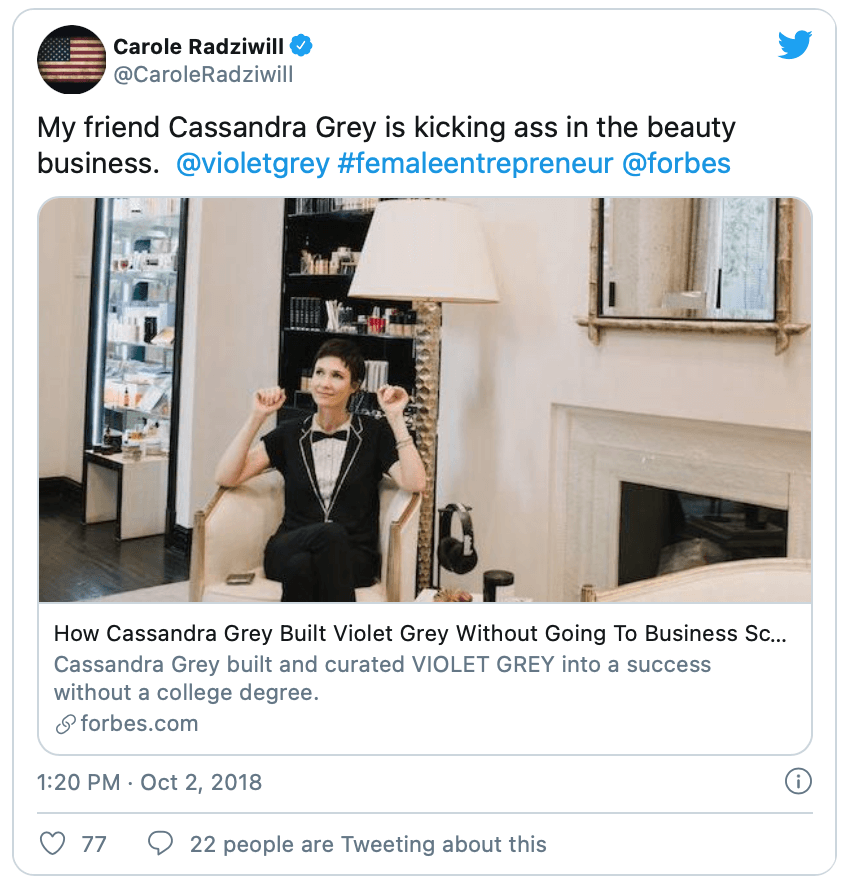 A Twitter user claims that Bethenny wanted Carole to connect her with Cassandra, in order to access her extensive contact list amid the tanking of her short-lived real estate series, "Bethenny and Fredrik." Carole did not go along with Bethenny's nudge, which triggered the beef that played out on the show. A Twitter user floated the theory, and while Carole did not confirm or deny the details, she did comment on the juicy narrative.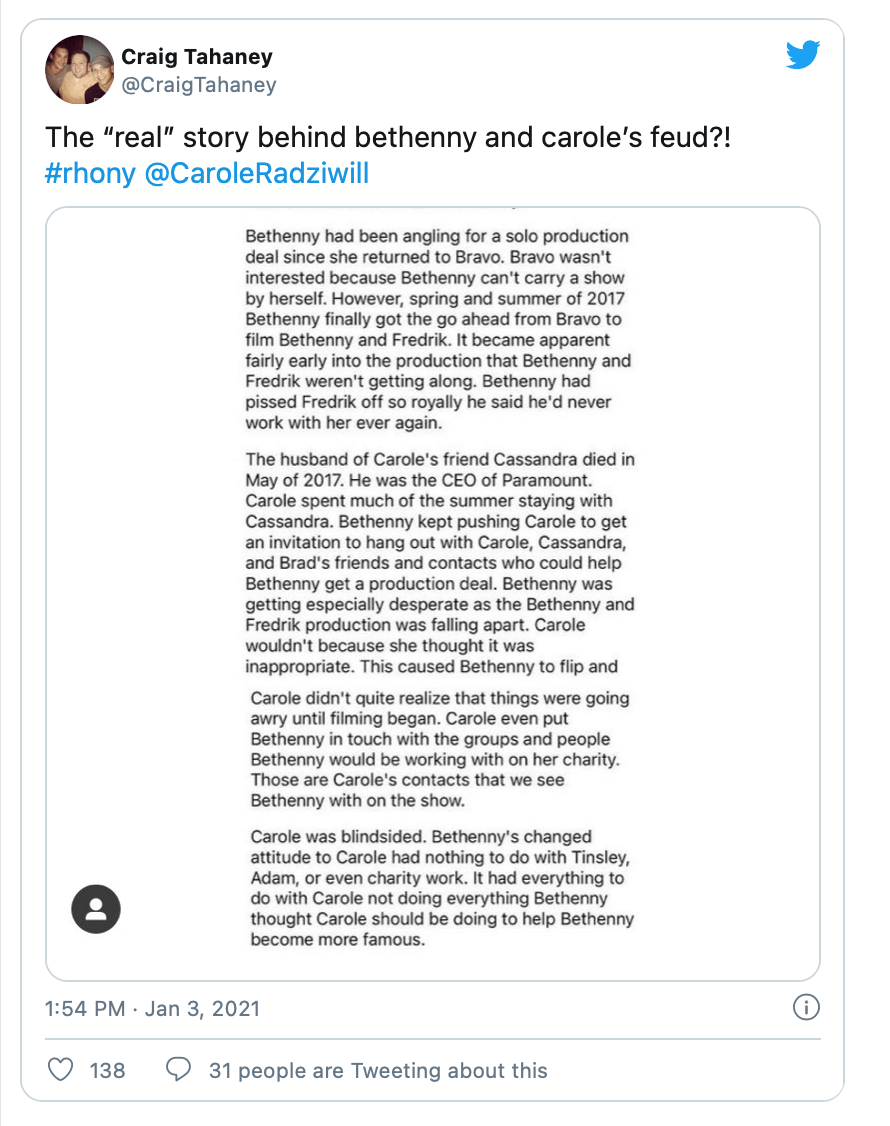 "Wow, and to think I appeared on the Frederik show," the RHONY alum tweeted. "Producers begged me to do that scene in the eyeglass store. Damn had I known it all. Ugh."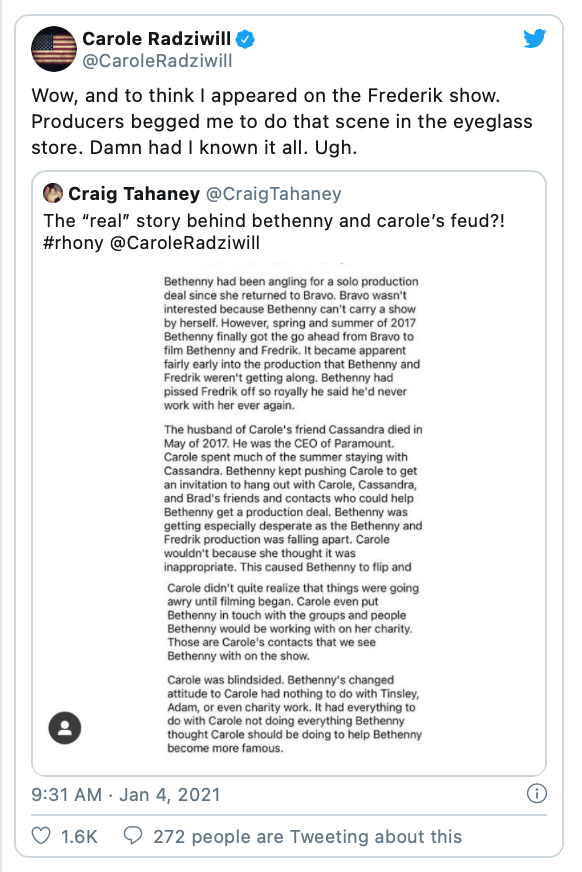 The theory suggests that Bethenny lobbied for a relationship with Cassandra, but Carole did not go along with the idea. Carole's refusal crashed Bethenny's alleged strategy to finagle a production deal, which made the RHONY veteran angry. Carole was seemingly blindsided by Bethenny's icy attitude when filming season kicked off. The interesting narrative suggests that Bethenny would do anything—even lose a close friend—to gain more fame. 
Carole told Elle that she had been friends with Cassandra for years, in a past interview.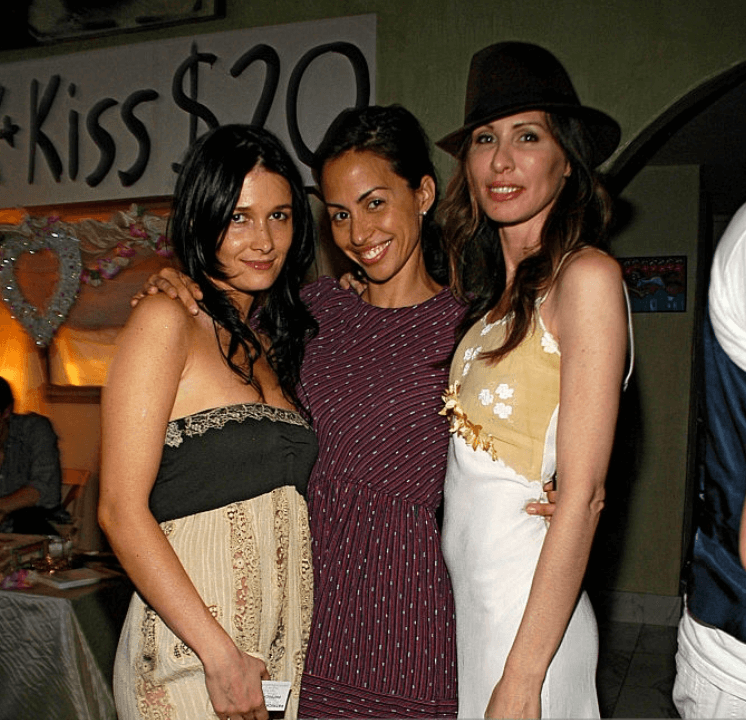 "I've known Cassandra since she was just a puppy," she told the mag. 
Cassandra interviewed Carole about her RHONY run on her website, Violet Grey. The duo had been pals for nearly twenty years at the time. 
"If this is the craziest thing I ever do, I'm okay with that because I did a lot of serious stuff in my first career and I'm a single girl with bills," Carole quipped.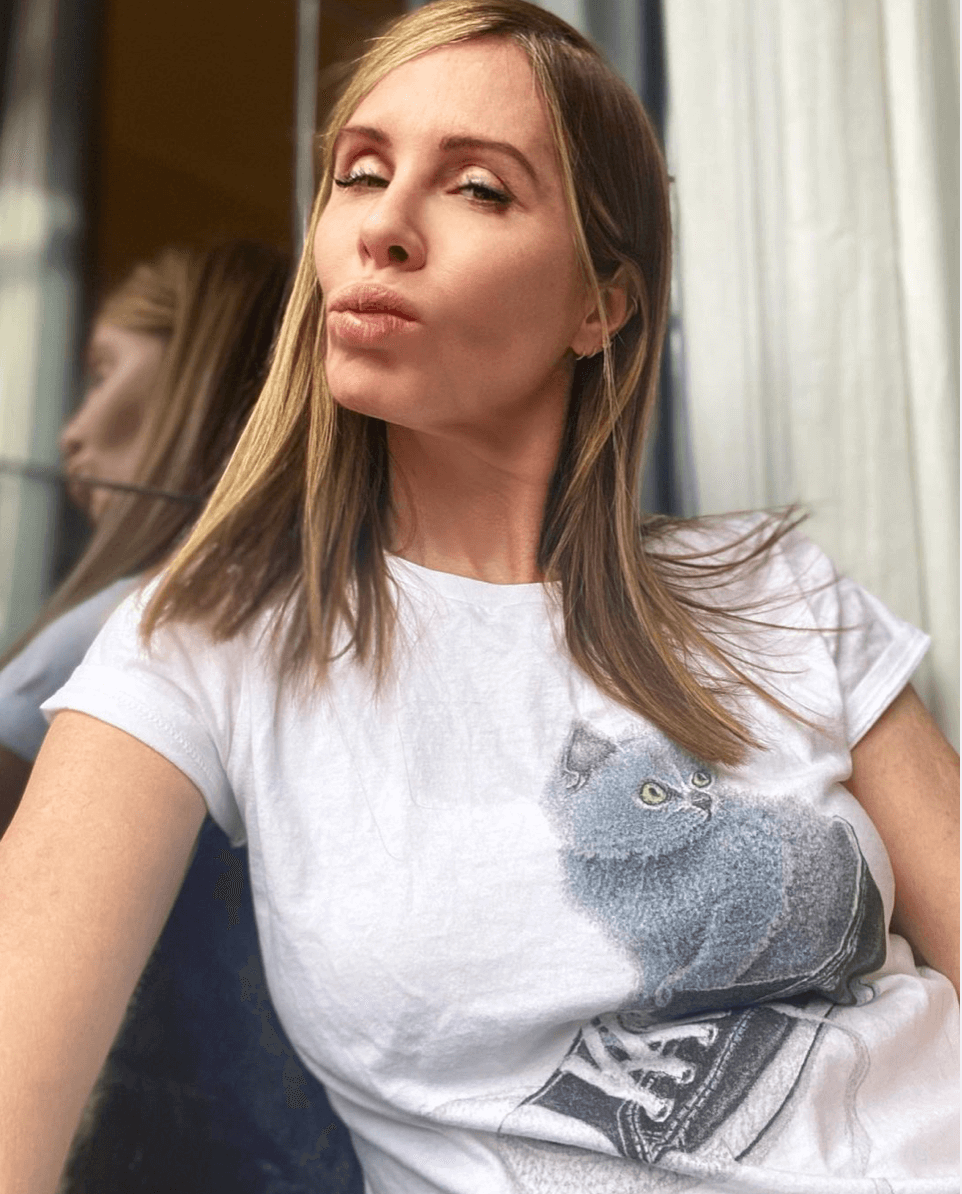 "There's got to be a half hour of screaming and then a half hour of making up and laughing," she remarked, labeling the show a "dramedy." 
Carole noted that lots of cast conflict was the norm on the series. 
"I think in any friend group there's always some sort of conflict," she said. "In this particular friend group, there was a lot of conflict."
Carole also confirmed that her days on reality TV were over.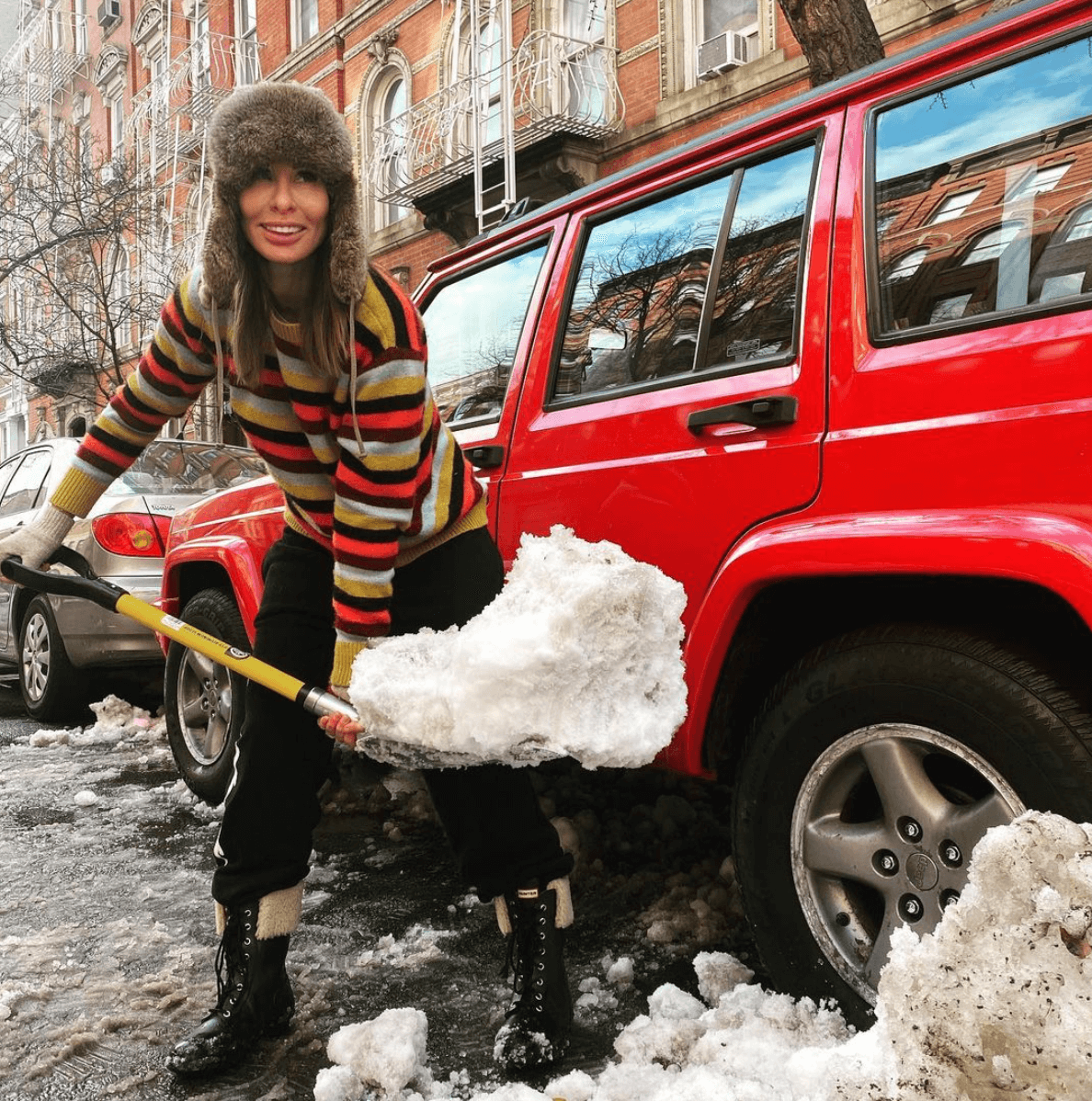 "I think my reality years are behind me!" she said. "I'm interested in more scripted television shows. One show is in the crime space and I would be the on-air talent for that. I'm also developing two scripted sitcoms…It takes a long time to get a project off the ground, so my strategy is to work on three or four different things and hopefully one will stick."
The Real Housewives of New York is on hiatus. 
Stay Connected With All About The Tea: Twitter Ι Instagram Ι YouTube Ι Facebook Ι Send Us Tips