Love After Lockup
Love After Lockup's Tracie Wagaman Talks Relationships With Clint And Luke & Admits She Still Does Meth!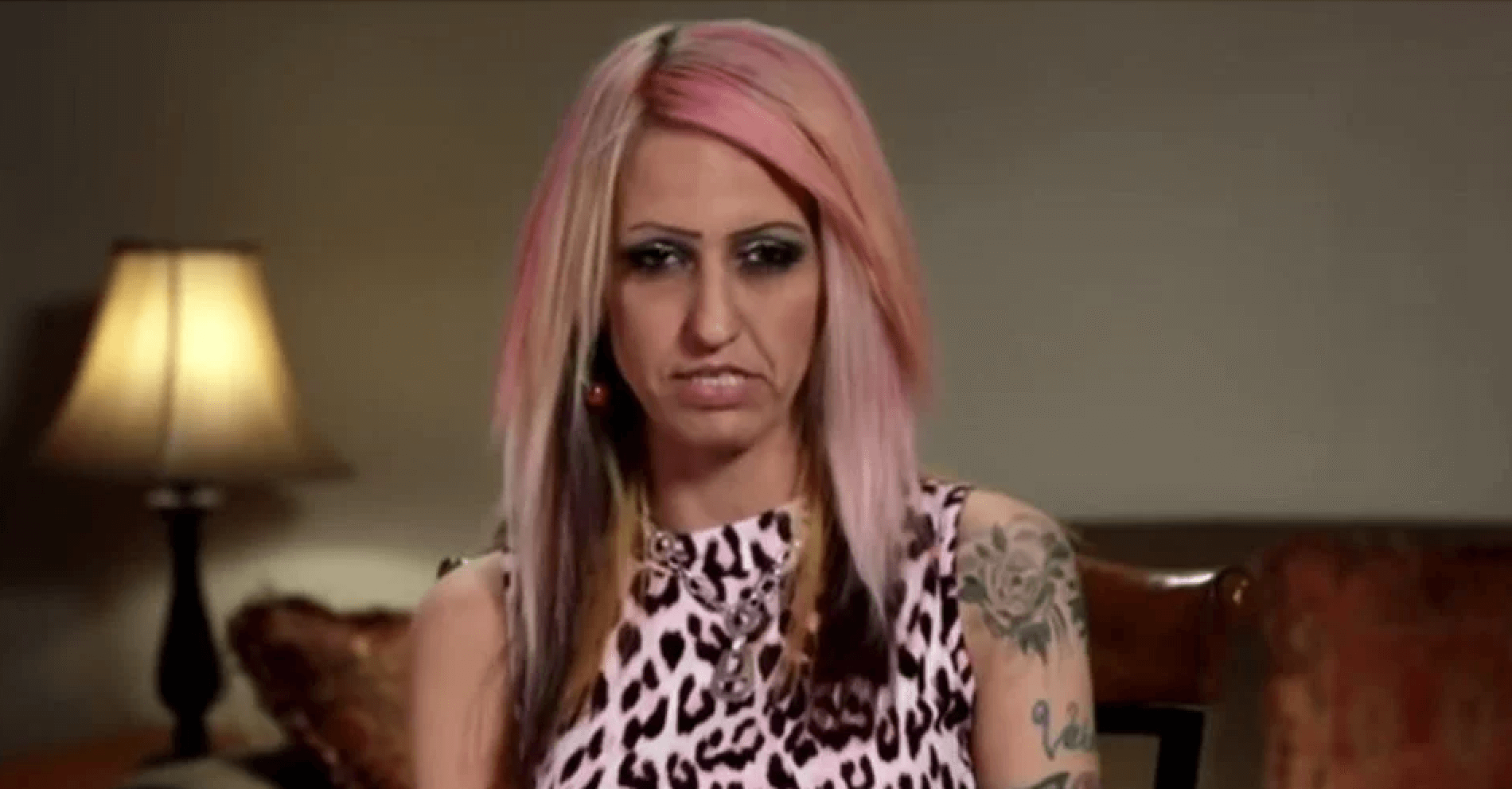 Love After Lockup star, Tracie Wagaman, appeared on The Domenick Nati Show on Tuesday, and dished about her life on and off the popular reality show.
RELATED: 'Love After Lockup' Star Tracie Wagaman Arrested For Felony Drug Possession After Admitting To Smoking Crack! (See Scary Mugshot Photo)
The reality personality revealed that she had received an engagement ring from Luke, six weeks ago. 
"It's not that I'm engaged, it's just a promise/engagement ring," Tracie said. "i don't know how long this divorce is going to take." 
She shared that she had not yet received divorce papers from Clint, but that Gen is pushing for it.  
"Gen is the one who talks for him, Gen is the one that sends me everything," Tracie said, adding that Clint is blocked from contacting her.   
Tracie also shared that Clint has a 16-year-old daughter that he didn't tell her about for two years. She clarified that his daughter's mother does not allow contact with Clint.  
"It's not that she's hidden, it's just that the mother didn't want Clint to have nothing to do with the baby," Tracie explained. "He hasn't seen his daughter, he's out of her life, because she wanted him to be." 
Tracie spoke about Clint "emotionally cheating" on her with other women. 
"I found at least 100 messages to different girls," Tracie revealed. 
Tracie also dished that the sex with Clint was "amazing" because "nerdy guys watch a lot of porn." 
She shared that she would role-play as a "street hooker" and Clint would tie her up and hold her "hostage."
She said that Clint has failed every drug test during his probation period and is likely headed back to jail.  
Tracie confirmed that she would go back to Clint in a minute. 
"I would definitely give it a shot, because he gave me a shot," Tracie quipped, adding that she was "70%" responsible for the couple's split. 
Tracie was asked to share details that had not been revealed on the show, and the WeTV star did not hold back. 
Tracie shared that Clint bought her meth before her release from prison.
She clarified that Clint didn't "get her on meth" but "introduced me to the dealer, he's the one who could get it, and I pretty much did meth with Clint."
She added that Clint had been robbing his parents "blind" for 25 years. 
Tracie weighed in on Sarah and Michael's relationship, noting that she "wouldn't want to be with a man that kept going back and forth." 
She revealed that she had done hundreds of sexual favors for drugs, but had cut back her meth use from daily to once a week. 
"I used to sell my body for crack cocaine…I did it a lot," Tracie said. "I would do favors for men in exchange for drugs." 
"I do a little bit [meth] a week instead of every day," Tracie added. 
Gen Bailey wrote three comments to Domenick during the broadcast, and Tracie shaded her as a stalker.  
"She watches everything that I do," she noted.
Watch the full interview below!
Love After Lockup airs on Fridays at 9 pm, ET, on WeTV.   
Stay Connected With All About The Tea: Twitter Ι Instagram Ι YouTube Ι Facebook Ι Send Us Tips