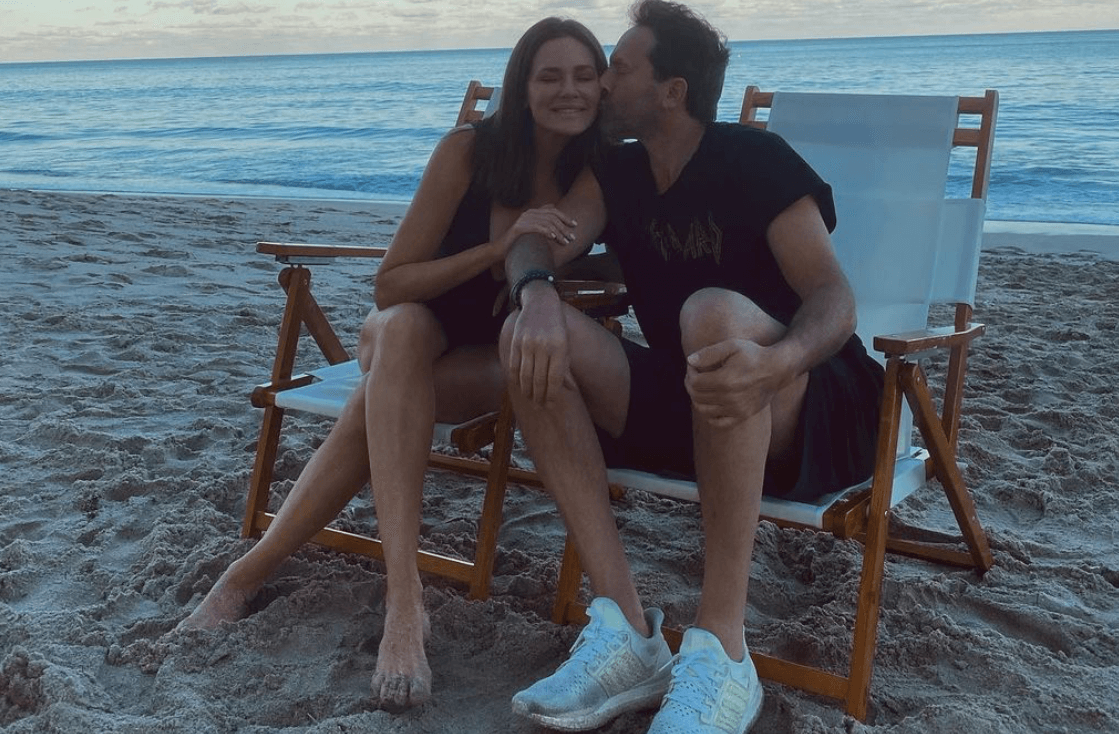 Meredith Marks has reconciled with her husband, Seth, after a brief separation. The Real Housewives of Salt Lake City star spoke to People about how "a dark place" in their relationship led to the couple giving love a second chance. 
"We love each other," the reality star told the outlet. "He's my best friend and he always will be."
Meredith explained that they began seeing a couple's counselor after their marriage veered off course, who helped motivate them to fight for their marriage. 
"We decided to try and start over," Meredith said. "We just hit some blips in the road and needed to regroup and reconnect."
"While we have had many other separations in the past and at times dated other people, last winter during filming we were not dating other people and we very focused to see if we could repair our relationship," she added. 
Meredith revealed that she and her husband felt "very strong, very united" and were "feeling very positive" about their future as a couple. 
Meredith and Seth tied the knot in 1996 and share three children—Reid, Chloe, and Brooks. 
Meredith admitted that while it was difficult to expose their marriage issues and separation on RHOSLC, the show helped her to face problems head-on and improve her communication skills. 
"It sounds crazy, but 'Real Housewives of Salt Lake City' saved my marriage," she said. "The show really forces you to be very introspective and really think about the things you say and how they impact other people."
The Bravo personality shared that quarantining together after the Covid-19 pandemic hit allowed the couple time to bond on a deeper level. 
"We were really quarantined and together, and reevaluating what's important, what you care about," she explained. "And we were spending all this time together, which we realized we really wanted to be together, we enjoyed spending time together."
"I'm probably the only one on this earth who can honestly say that 'Real Housewives' coupled with COVID saved my marriage," Meredith added. 
Meredith took to Instagram on Wednesday to share a series of cozy couple pics.   
"The sun always shines on the other side of the storm," the reality star captioned the snaps.  
Fans cheered the couple's success story in the post's comment section.  
"So happy for you two!!!!💕💕💕" one fan wrote. 
"This seriously warms my heart 🥰," another wrote. 
Fans showed their support on Twitter, after Meredith shared a link to her happy reconciliation story. 
"So happy for you both. I married at 22 and we are still together 35 years later. We have been through it all. Anyone who claims their marriage is perfect is lying," one Twitter user said. 
"So happy for you and Seth. It's takes a lot of courage to go through this on reality tv. And I never thought for a second that you stepped out on your husband as it was insinuated last week on the show," another tweeted. 
"I'm happy for them. Marriage is hard. Being separated & coming back together is even harder. Congratulations to them," a fan wrote. 
The Real Housewives of Salt Lake City airs on Wednesdays at 10 pm, ET, on Bravo.