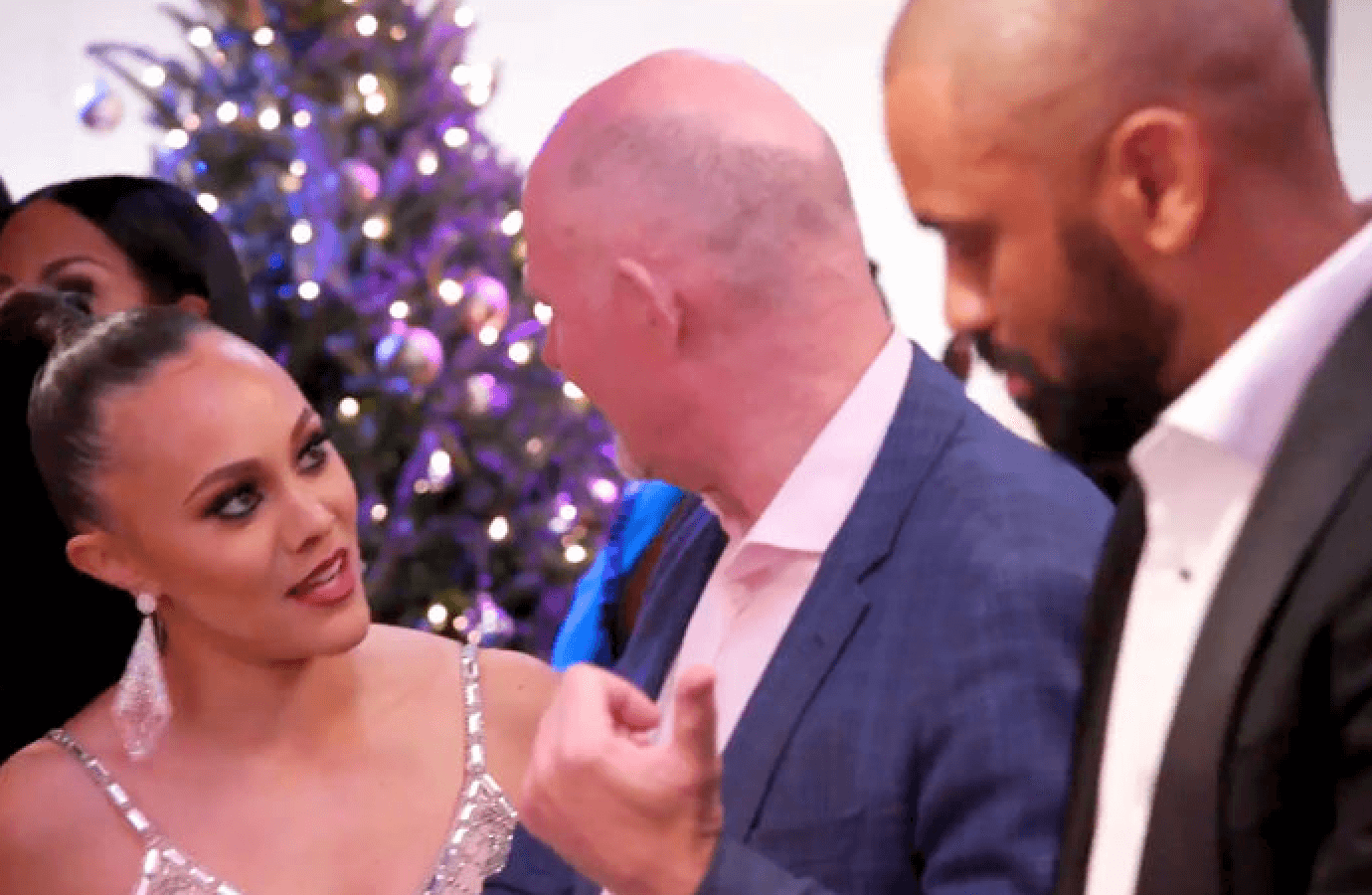 Ashley Darby weighed in what might have been on her husband, Michael Darby's mind while filming Season 5, during a recent appearance on The Daily Dish podcast. The Real Housewives of Potomac star shared her thoughts after the show hinted at a behind-the-scenes conversation between her husband and Juan Dixon. Michael and Juan were not in attendance during the most recent episode of the reunion series, where several other husbands sounded off about Season 5. 
RELATED: 'RHOP' RECAP: Juan Proposes To Robyn & Michael Darby and Chris Bassett Square Off!
Ashley was reminded that Michael's presence at the reunion taping could have shed light on "what Juan said" to her husband.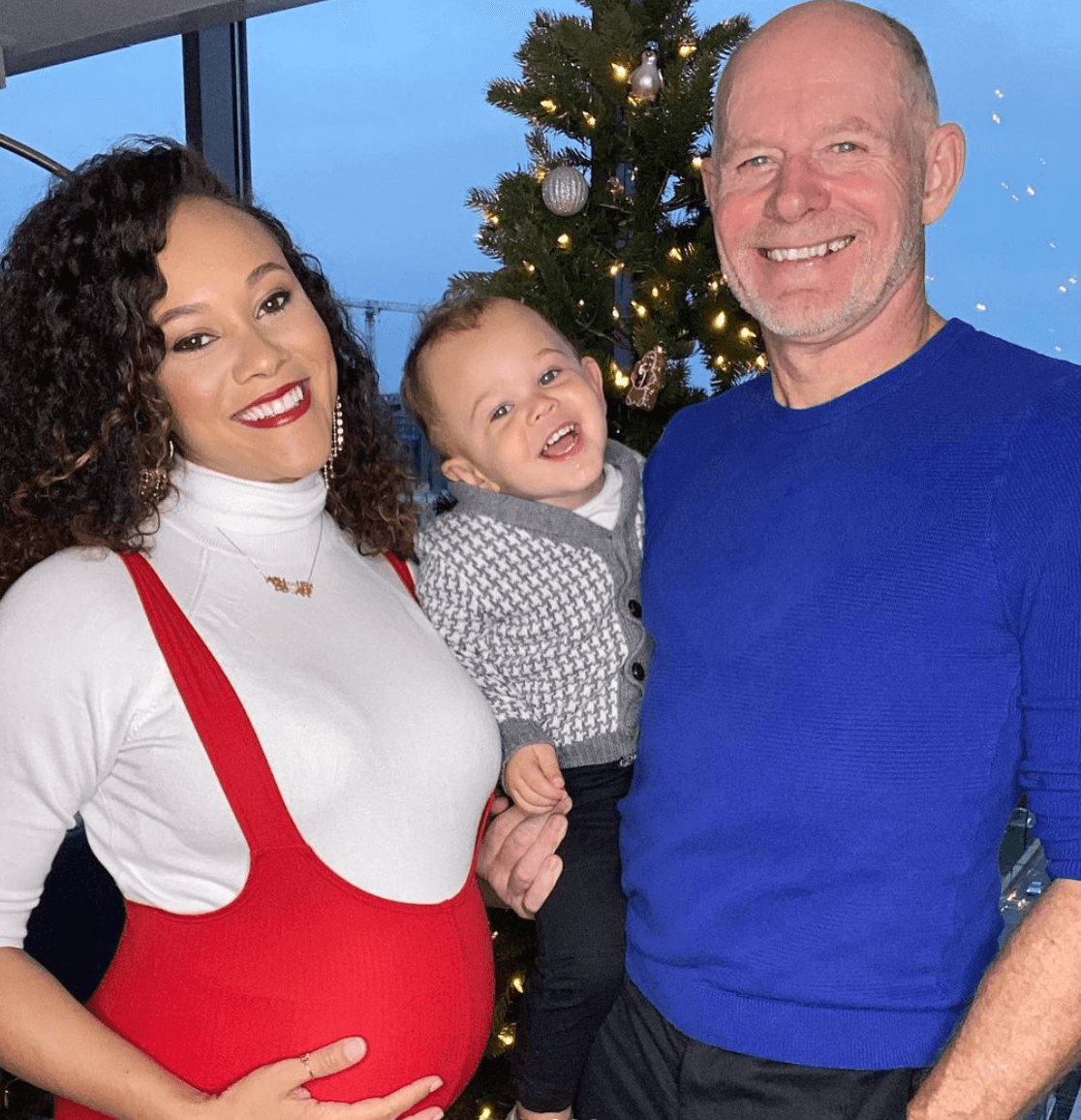 "Michael…he hasn't told me anything to clarify that at all," Ashley revealed, during the December 26 episode.  
"More so, he's only said that he just didn't understand why Juan would get married again after having married Robyn the first time, and they seemed happy just being in their current situation, so why would they change it?" Ashley continued.
Ashley was asked if adherence to "bro code" could be behind Michael's cryptic silence about the exchange.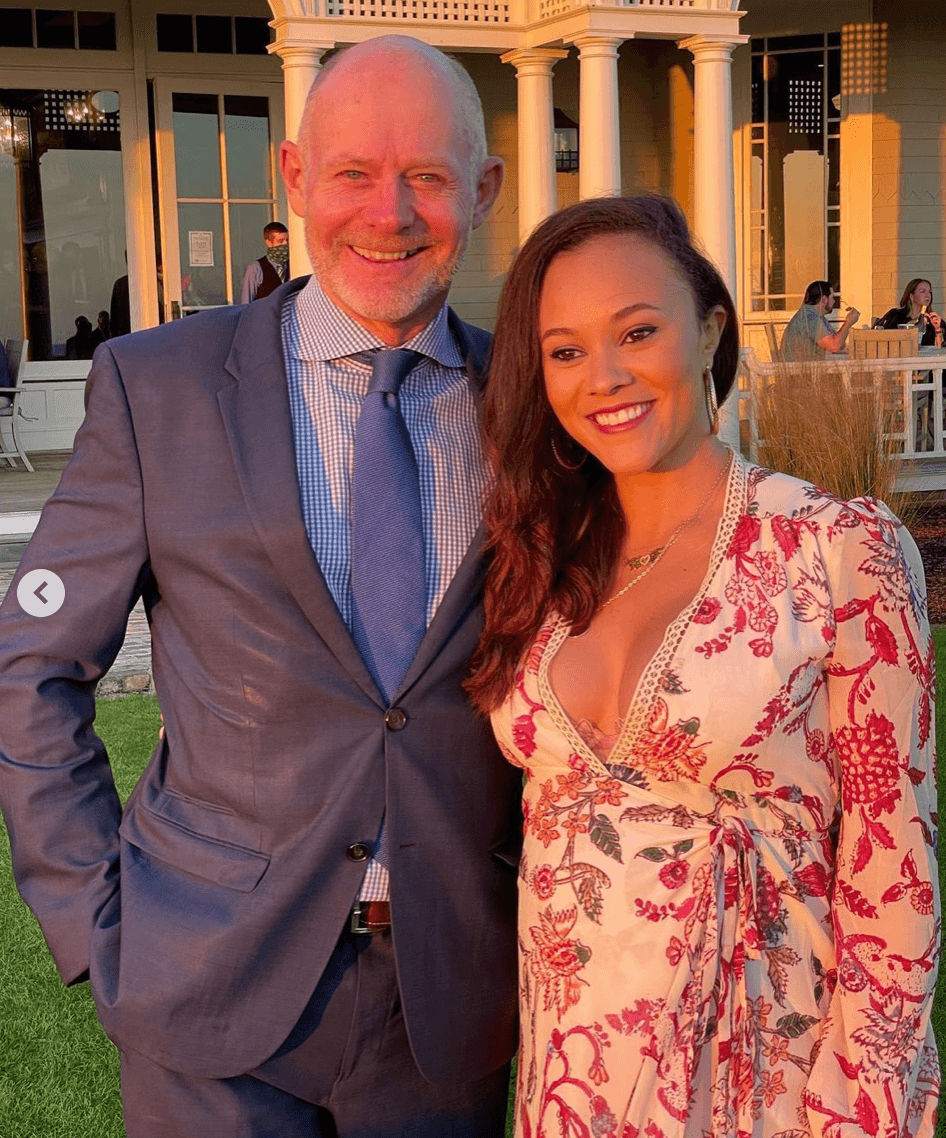 "The thing about Michael Darby is, if he doesn't want to do something, he's just not going to do it. So, you can grab him by the balls, you can squeeze him, but he's really not going to say something he doesn't want to say," Ashley explained. 
As reported earlier this month — Ashley reacted to Michael complimenting Eddie Osefo'sappearance during the raucous RHOP finale episode. 
The cast gathered to celebrate the season at Robyn Dixon's holiday party and pulled out all the stops with their festive attire. 
"There's so much homophobia and it's just a toxic environment for anyone to express any sort of opinion about an appearance." @_AshleyDarby #WWHL pic.twitter.com/KHLzox1pRN

— WWHL (@BravoWWHL) December 7, 2020
Ashley shared her thoughts about Michael's interaction with Eddie during a recent appearance on Watch What Happens Live. 
"My husband has no shame in telling someone if they're attractive. I feel like there's just so much homophobia, and it's just a toxic environment for anyone to express any sort of opinion about an appearance," Ashley said. "Quite frankly, I love that my husband is comfortable in his skin to do that."
Fans know that the event later went sideways after Michael got into a confrontation with Candiace Dillard-Bassett's husband, Chris Bassett.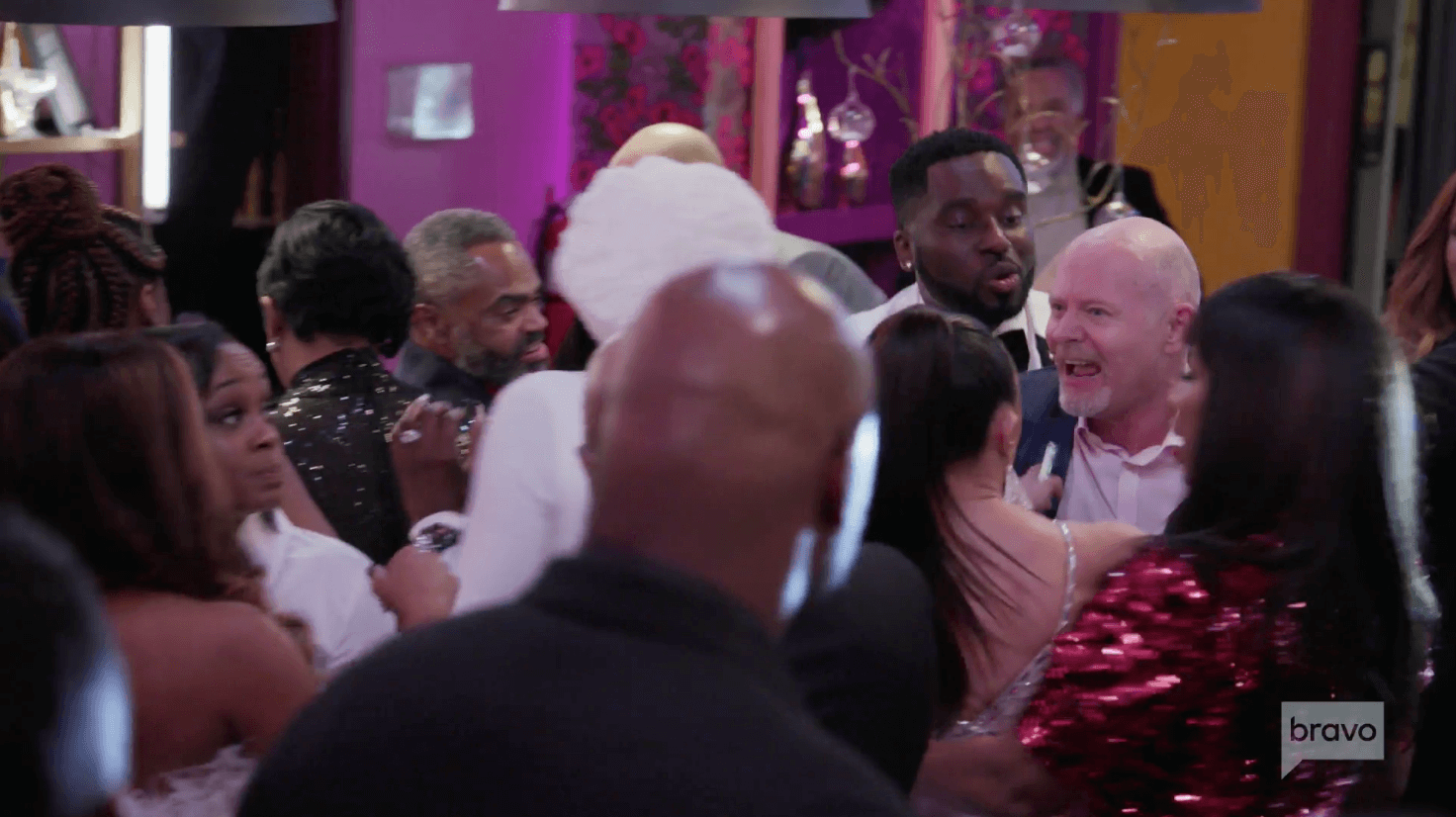 Ashley addressed Michael's altercation with Chris, explaining that it was a long time coming. 
"Michael, first of all, does not regret his actions. He feels as though maybe things were blown a little bit out of proportion," she explained. "But ultimately, Michael has had a really strong opinion about Candiace and Chris, mainly because Candiace and Chris have had a really strong opinion about him, and it all just culminated that night."
Ashley explained her own reaction to the filmed husband disruption.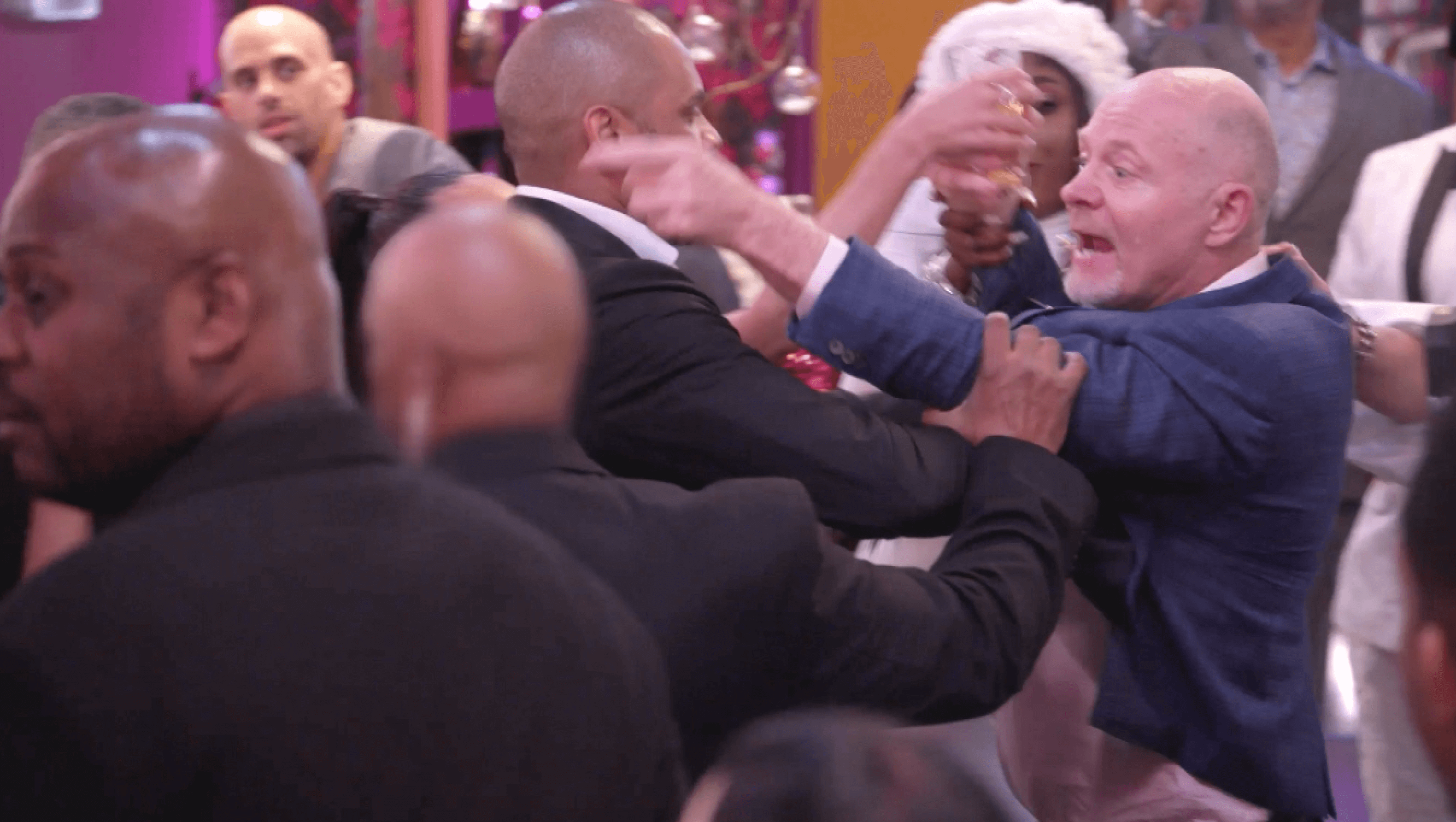 "When I heard commotion and I heard someone say 'Michael,' when I say a fight or flight response kicked in, I wanted to jump across that booth and get involved in whatever was going on. And at that time, I didn't care who it was. I didn't care if Michael was getting into a fight with Juan, I didn't care, he could have been fighting Chris Samuels, I would have put myself in there," she explained.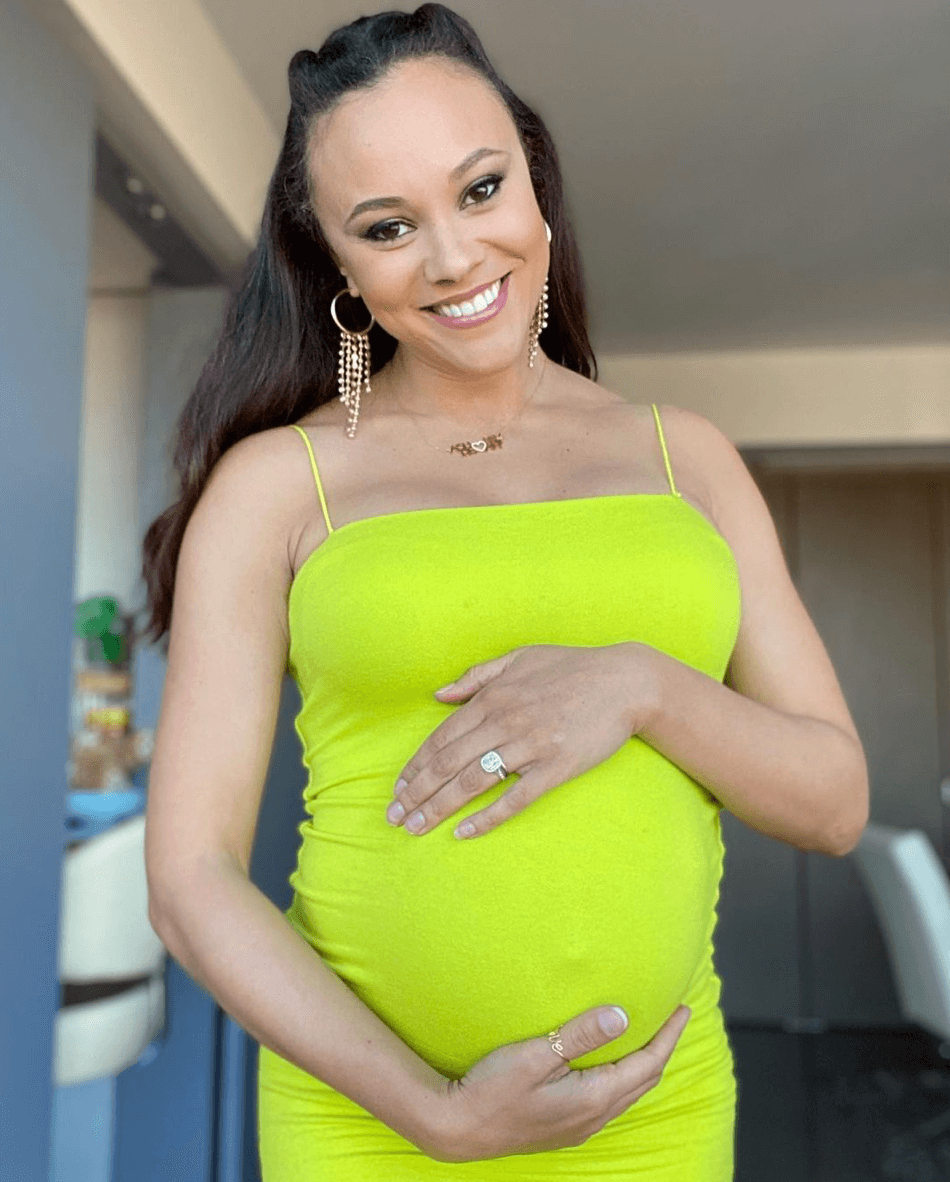 She continued, "That liquid courage, it comes about every now and again, but it was very strong right then because now that Michael is more than my husband, he's also the father of my son, I'm super protective of him now."
The Real Housewives of Potomac is on hiatus. 
Stay Connected With All About The Tea: Twitter Ι Instagram Ι YouTube Ι Facebook Ι Send Us Tips